Question: where can you find a beautiful bar serving amazing locally-sourced drinks, locally-roasted coffee, and delicious cakes and bakes combined with lush, art deco inspired interiors AND eco-friendly, sustainable credentials?
Sounds too good to be true? Well, we have the answer right here…
Introducing Kilo Ziro.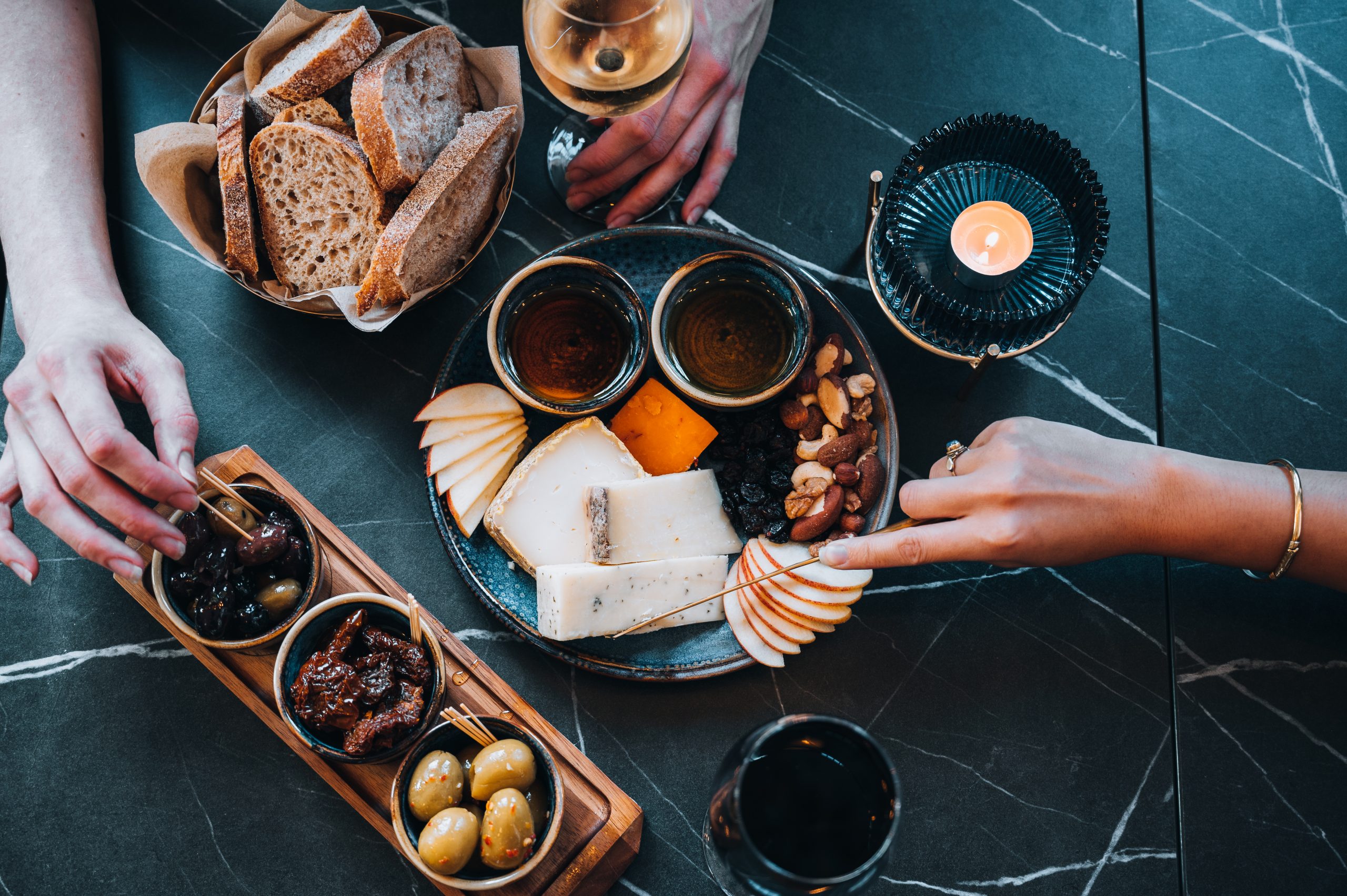 Located in The Custard Factory, Digbeth, Kilo Ziro is the awesome sustainable cocktail bar from the team behind The Clean Kilo.
Not content in just changing the way we shop for our groceries, The Clean Kilo team are now taking on the task of changing our drinking habits. Don't worry, this is not as drastic as it sounds – simply that they have converted their old zero-waste supermarket premises in Digbeth into one of the greenest bars in Brum, showing that the bar scene doesn't have to be wasteful and we can still enjoy delicious drinks in a luxurious setting whilst also being kind to the planet.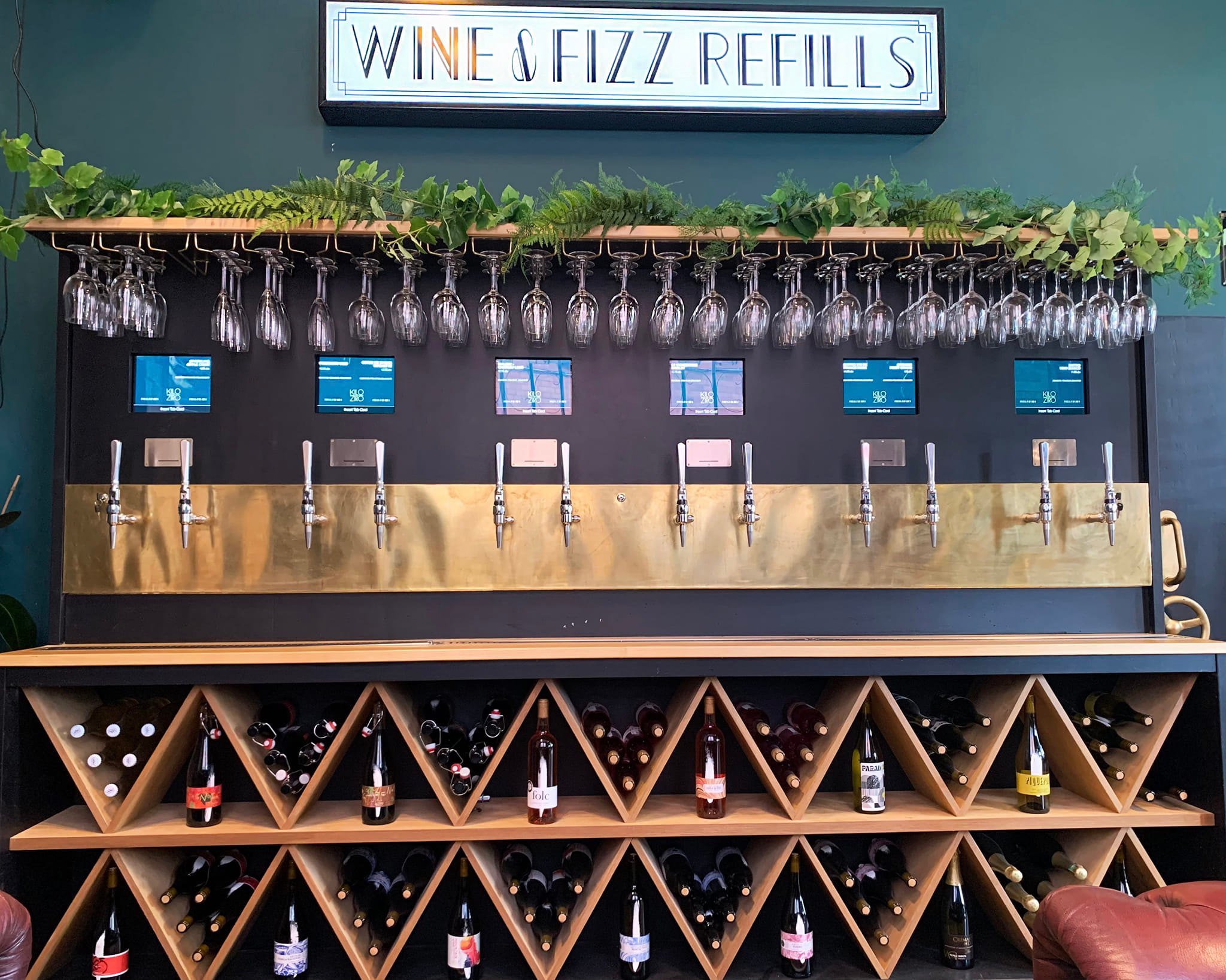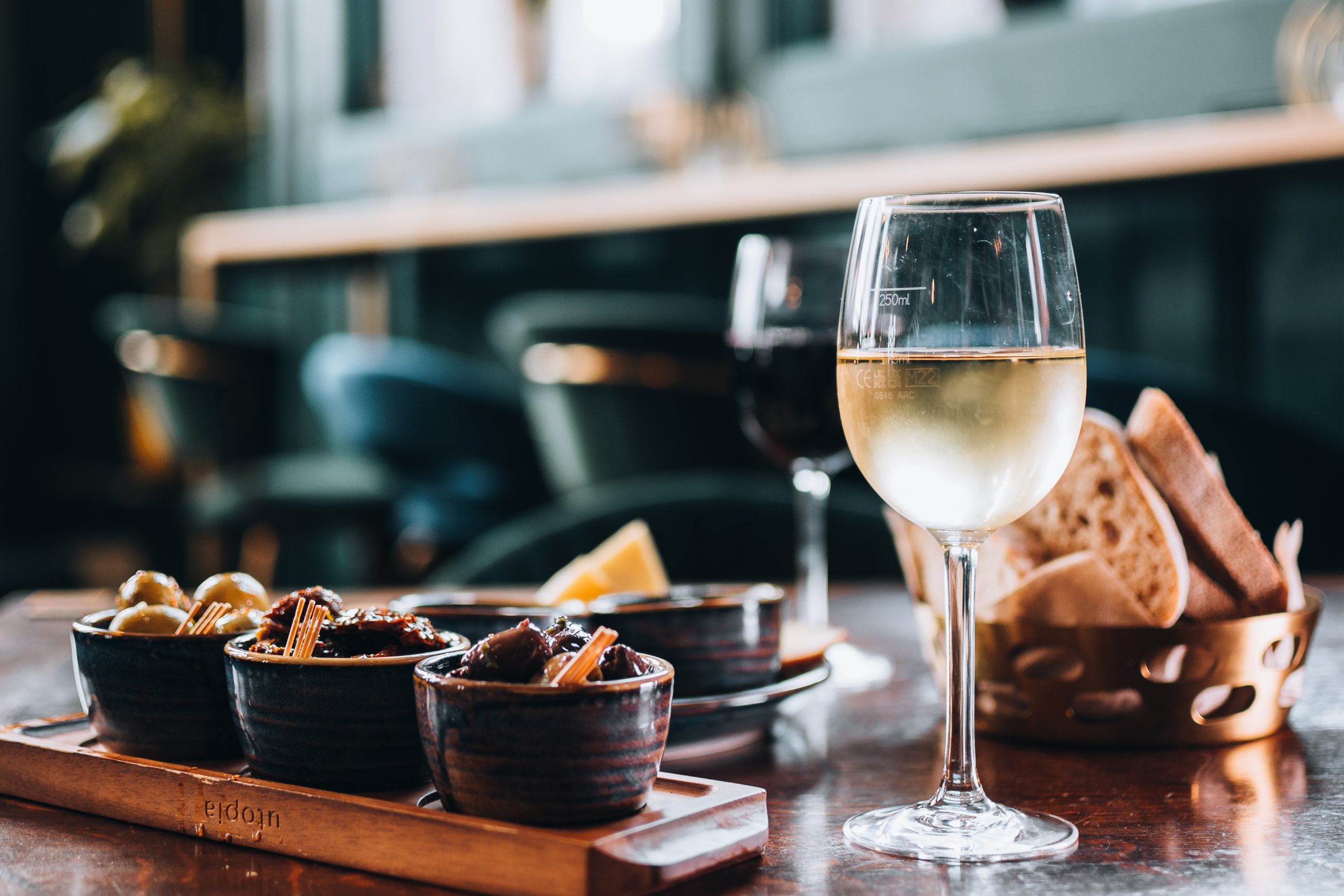 Since they first arrived on the Birmingham independent scene, the Clean Kilo team have made waves with their fantastic zero-waste supermarkets. Several years later and they continue to champion sustainability in new ways. Kilo Ziro is a wonderful example of a small business making a big impact. Never compromising on their morals, and always keen to do their bit for the planet, the team have created a beautiful cafe-bar with delicious drinks and eco-credentials.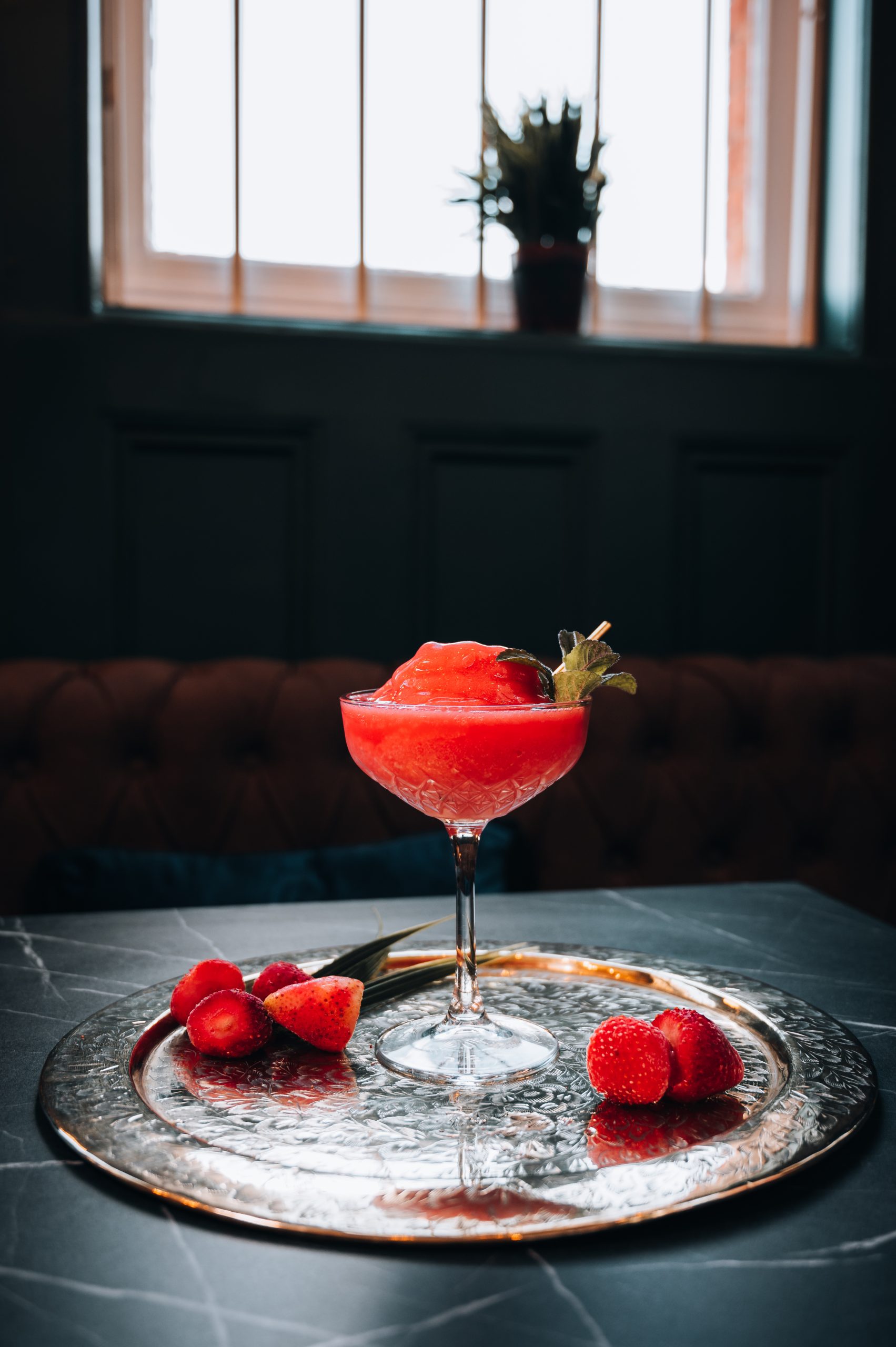 The UK's first zero waste cafe-bar and refill taproom, Kilo Ziro offers a selection of organic, natural and biodynamic wines served via their self-service tap wall. Available to dispense in small measures, you can sample different wines and even fill up a bottle to take home with you and enjoy (and bring back next time for a refill). The wines arrive at the bar in kegs which are sent back to the supplier to be refilled – cutting up to 96% of the carbon emissions of regular glass bottles!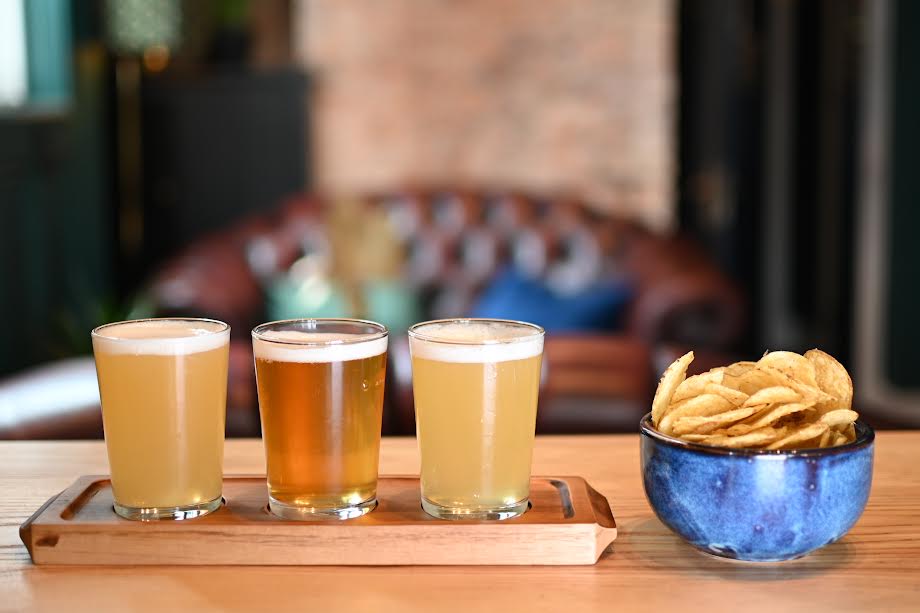 If wine isn't your thing, locally-brewed craft beers and ciders are also available on tap via refillable stainless steel kegs (keeping your pint super fresh and reducing the carbon footprint). All of the suppliers for Kilo Ziro are chosen based on locality, sustainability and quality – including a range of locally-distilled spirits and independent companies producing certified carbon-negative rums, gins and whiskies.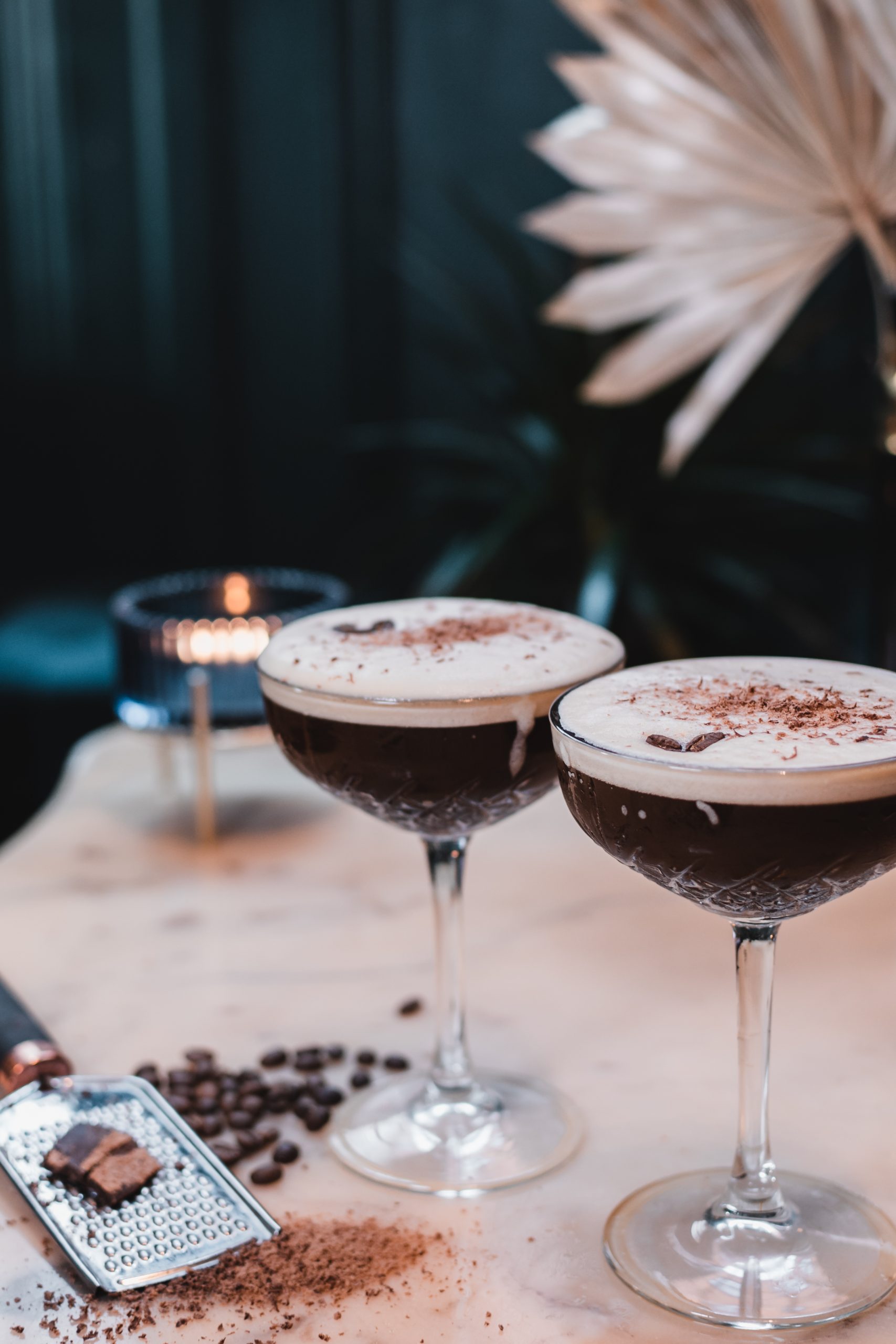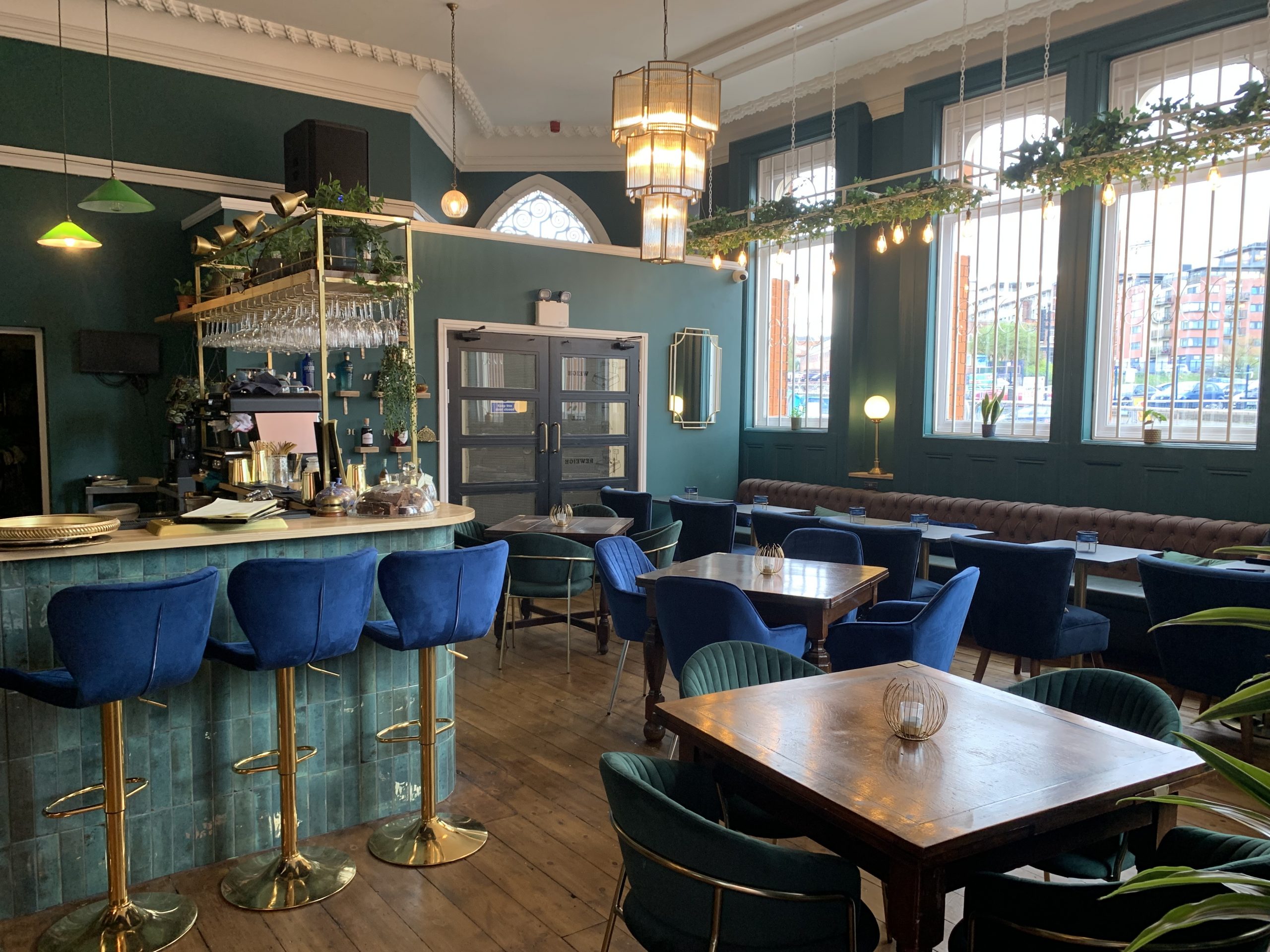 On top of the wines and beers available on tap, they also offer a mindfully-crafted cocktail menu, with the drinks made using the aforementioned spirits combined with techniques to minimise waste and lower the carbon footprint. From using rice paper printed passion fruit as a garnish (instead of a carbon-heavy shipped fruit) to reducing lemon and lime wastage by experimenting with citric mixes and creating homemade flavoured syrups using leftover fruit rinds – they've come up with clever ways to cut the waste without impacting the delicious flavours.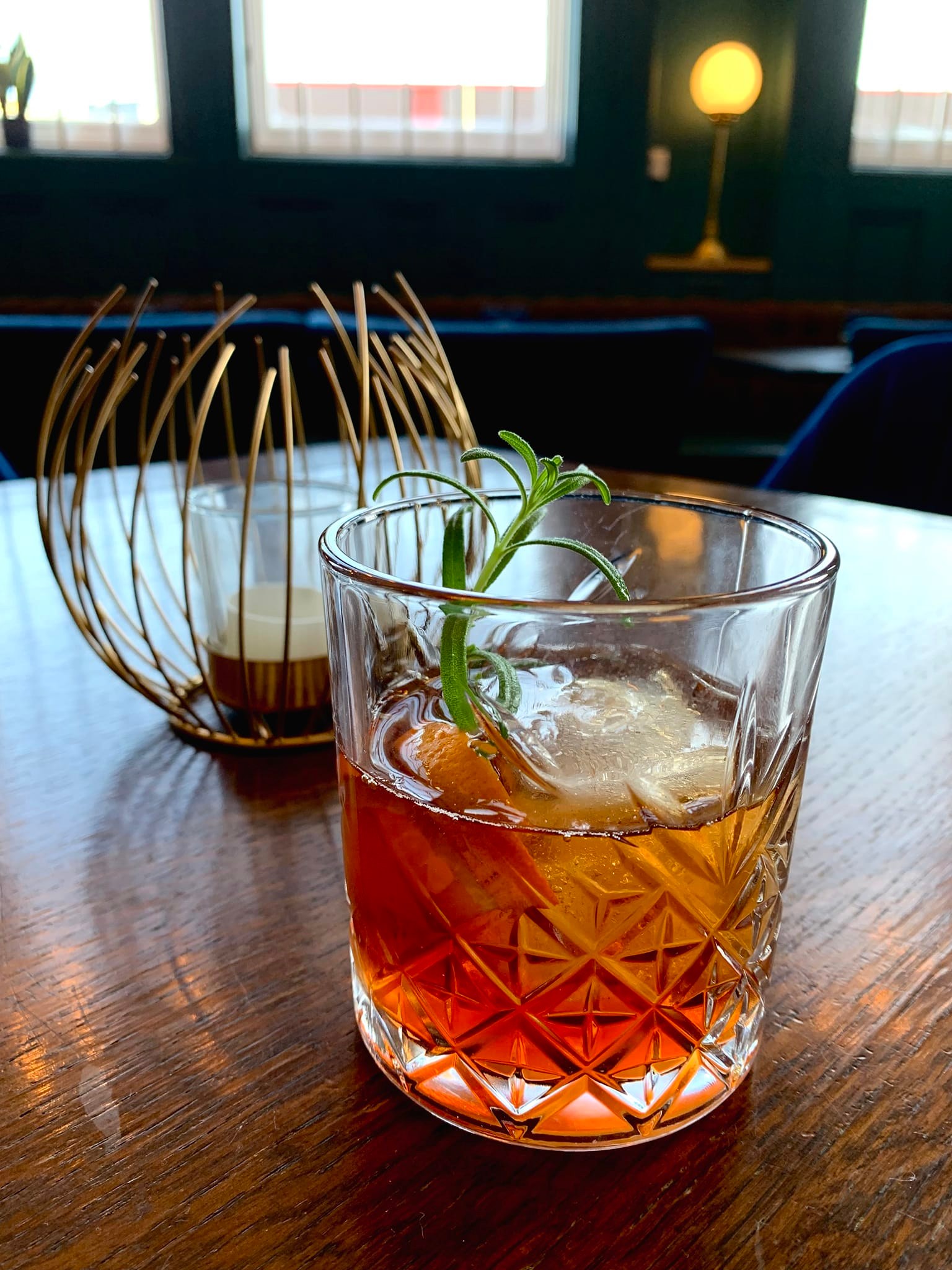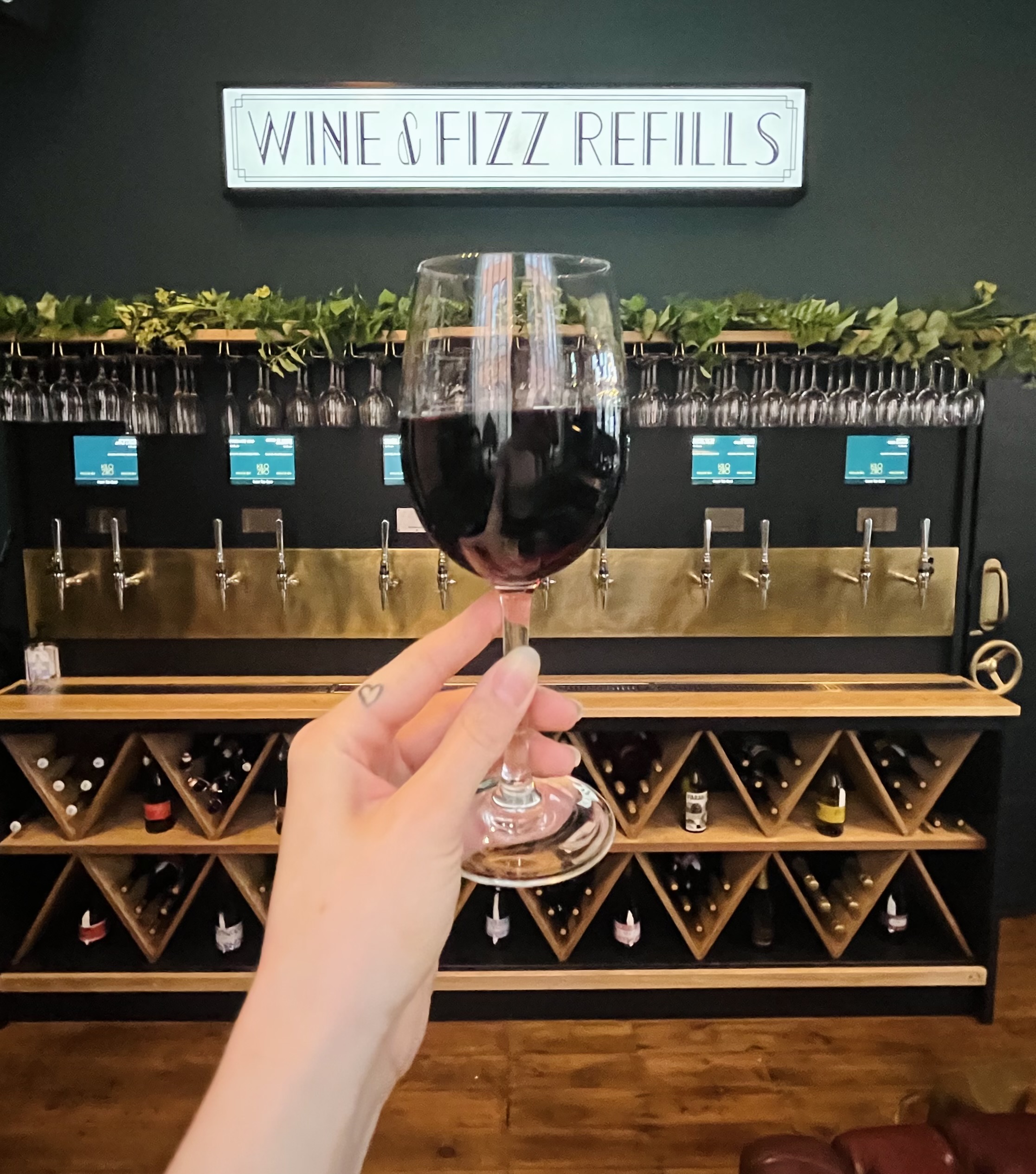 By day, Kilo Ziro operates as a coffee shop serving locally roasted speciality coffees along with delicious locally-baked goods (think hazelnut pain au chocolats, almond croissants, cakes, and brownies). This is the ideal place to grab a coffee and catch up with a friend or get that all important work done (they have lots of charging points for laptops). Plus, they have recently launched an Afternoon Tea offering (zero waste style, of course) and they serve ice cream in the summer months too. This is definitely going to be your new favourite place to hang out.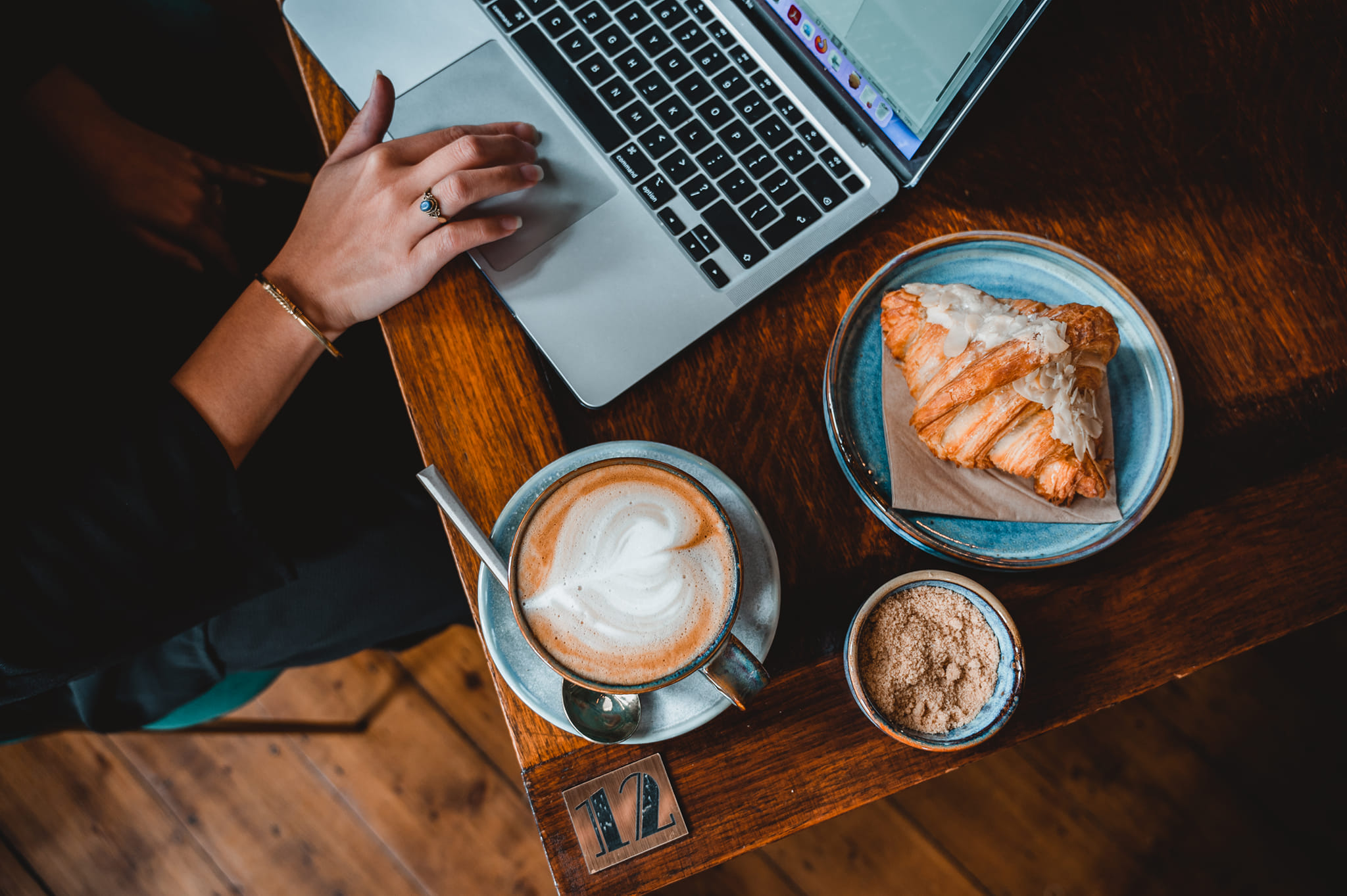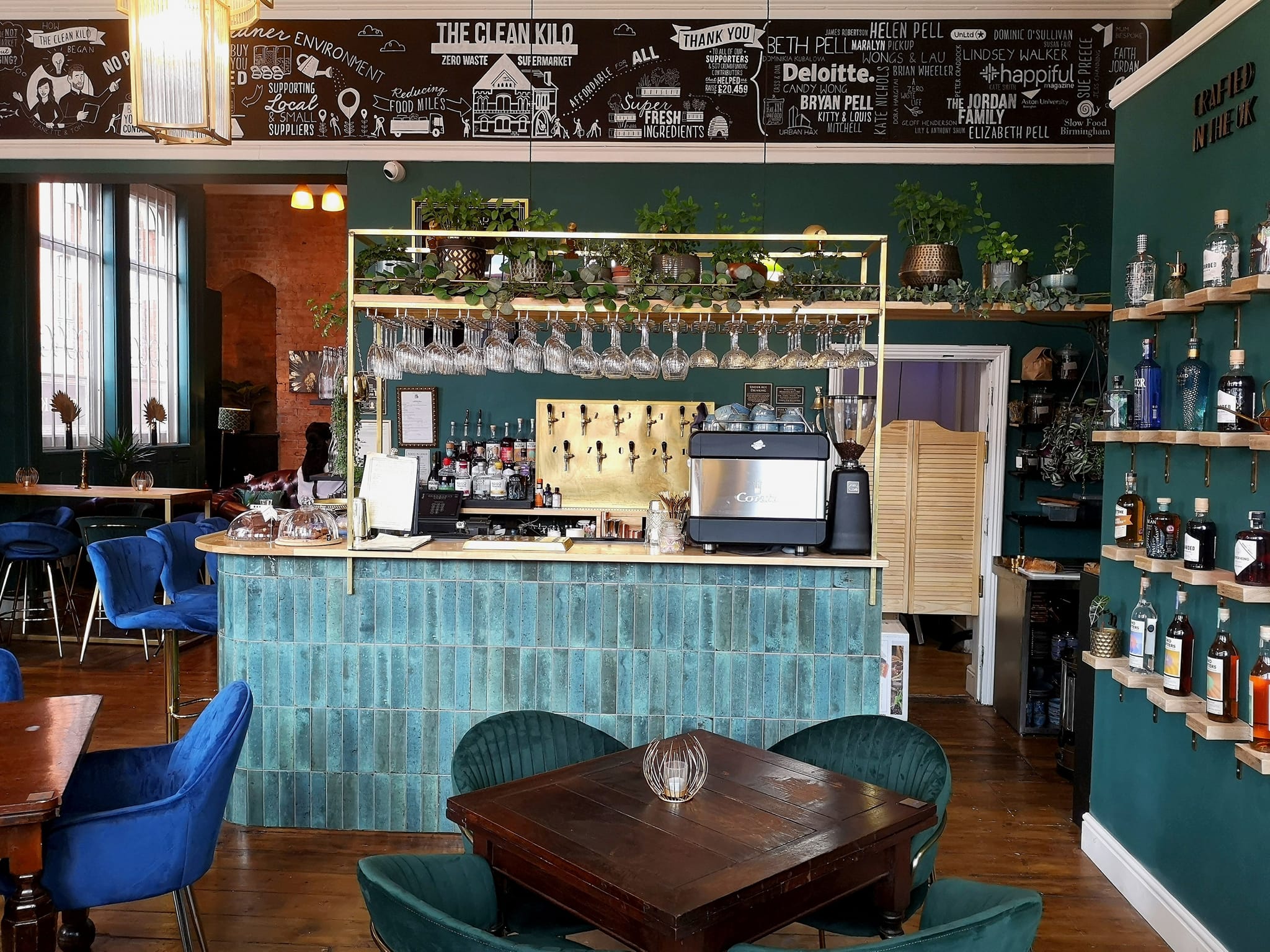 The interiors are stunning – a high end, luxurious feel with nods to art deco design throughout. Beautiful deep blue and teal, velvet seats, swanky tiles and lots of gold accents make this one of the most beautiful places to grab a coffee in the city. With amazing blue coffee cups to compliment the designs, trailing houseplants and a beautiful bar, every detail is perfection. This place oozes sophistication with the added bonus that it's super sustainable (we love it!).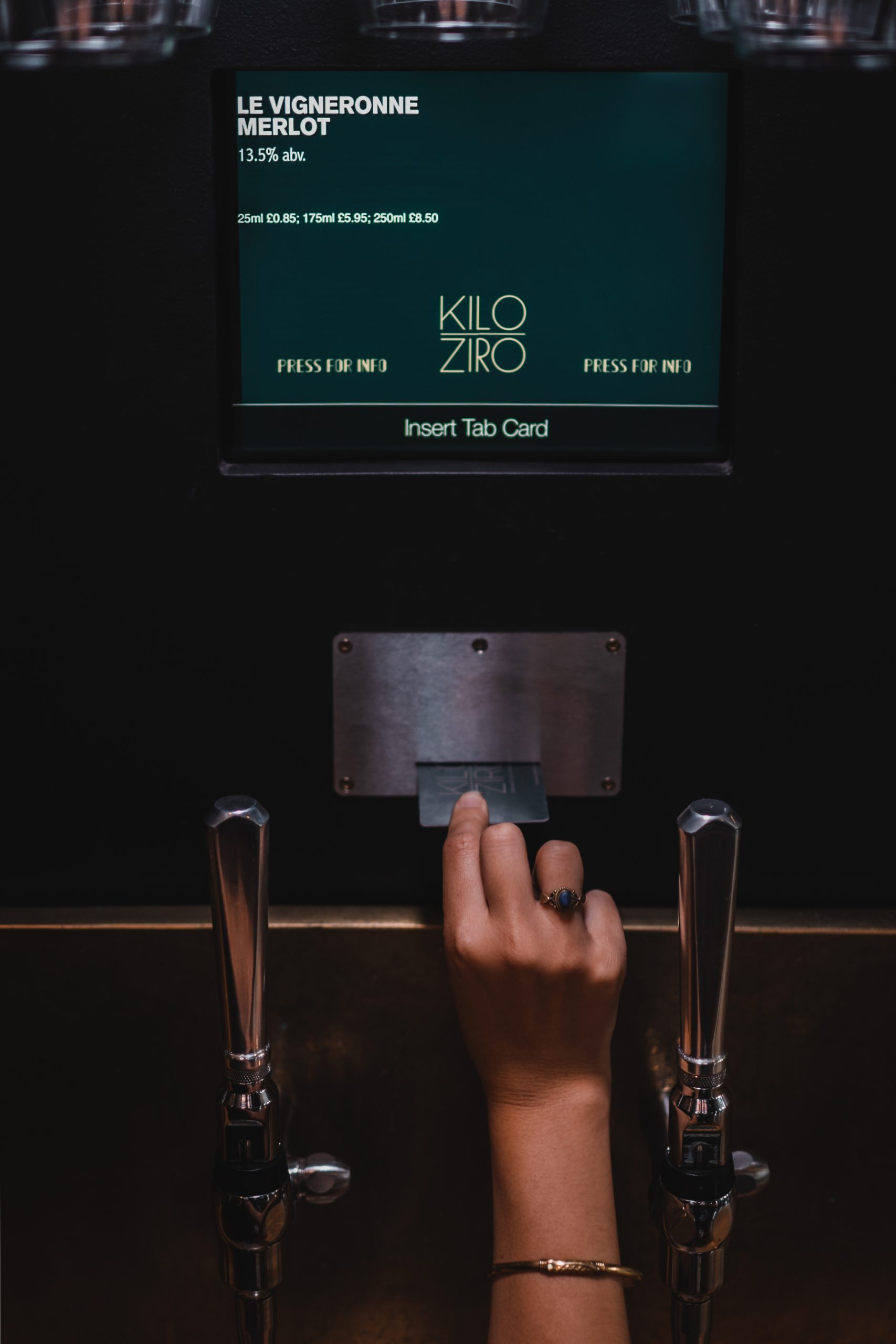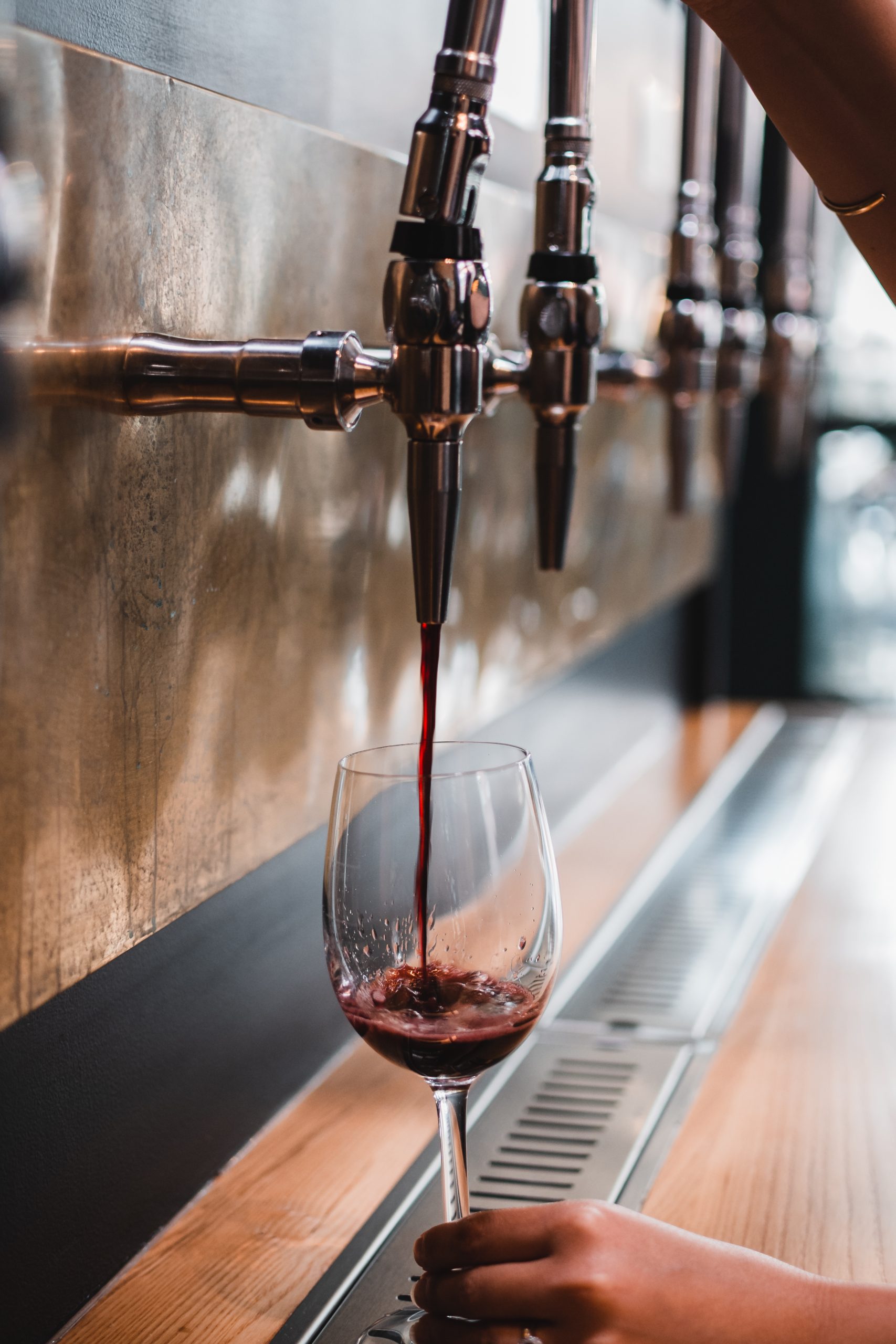 Whether you visit during the day for coffee, tea and cake, or you call in one evening for wine, cocktails, craft beer and cheese platters, one thing's for sure – you'll definitely be going back!
Now offering Independent Birmingham Members: a FREE glass of sparkling wine when you pre-book a Signature Afternoon Tea OR £5 FREE credit when you top up with £20 for the Wine Wall OR 15% off all local beer/cider flights OR any hot drink and pastry/cake for just £5 (choose one deal only per visit)