One thing Birmingham isn't short of is fantastic Indian restaurants.
From your end-of-the-night curry houses, to your firm favourite Balti Triangle hangouts, Michelin starred fine dining and everything in between, Brum has a plethora of brilliant South Asian restaurants and take-aways. So it takes a lot to stand out from the crowd…
Introducing Raja Monkey.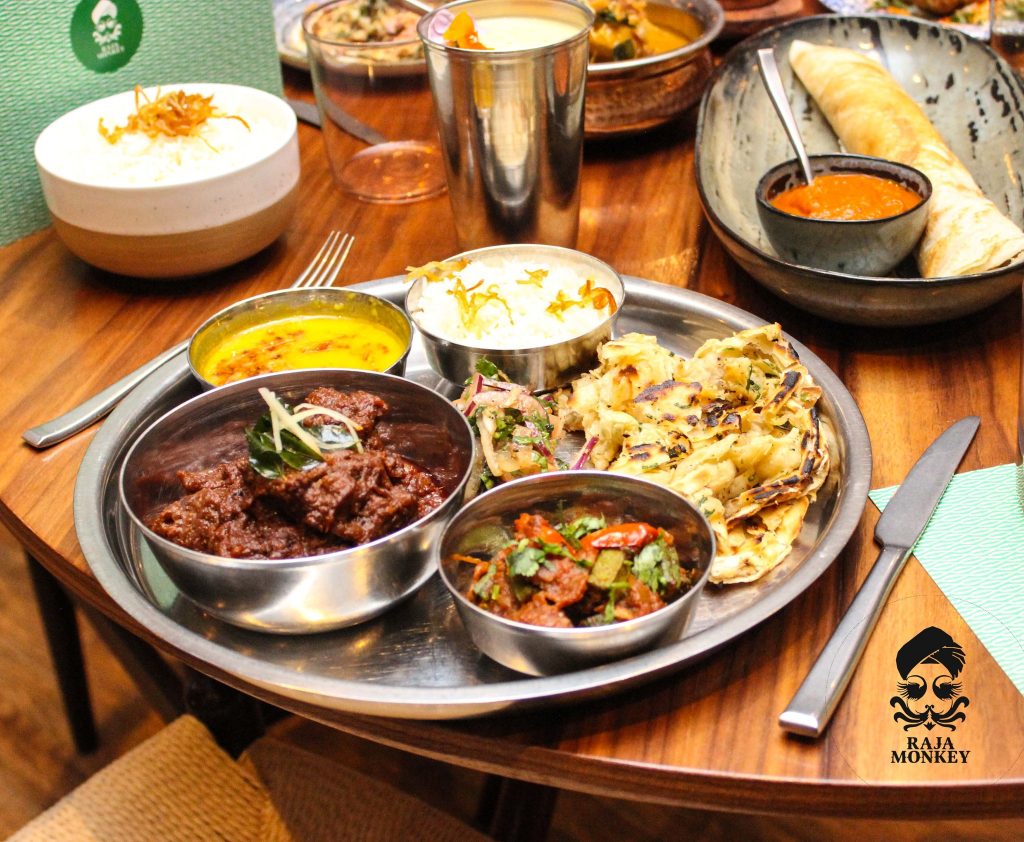 Located on Stratford Road, Hall Green, Raja Monkey is the Indian restaurant providing an elevated take on your take-away favourites.
Part of the Lasan group, Raja Monkey is a more laid-back affair than its sister venue, but the food is no less exceptional. Packed full of vibrant colours and flavours, the dishes will take your tastebuds on a journey across India. The portions are generous, the service is warm and welcoming, and the food is utterly divine. Trust us when we say you'll be dreaming of your Raja Monkey meal for weeks to come (we always do!).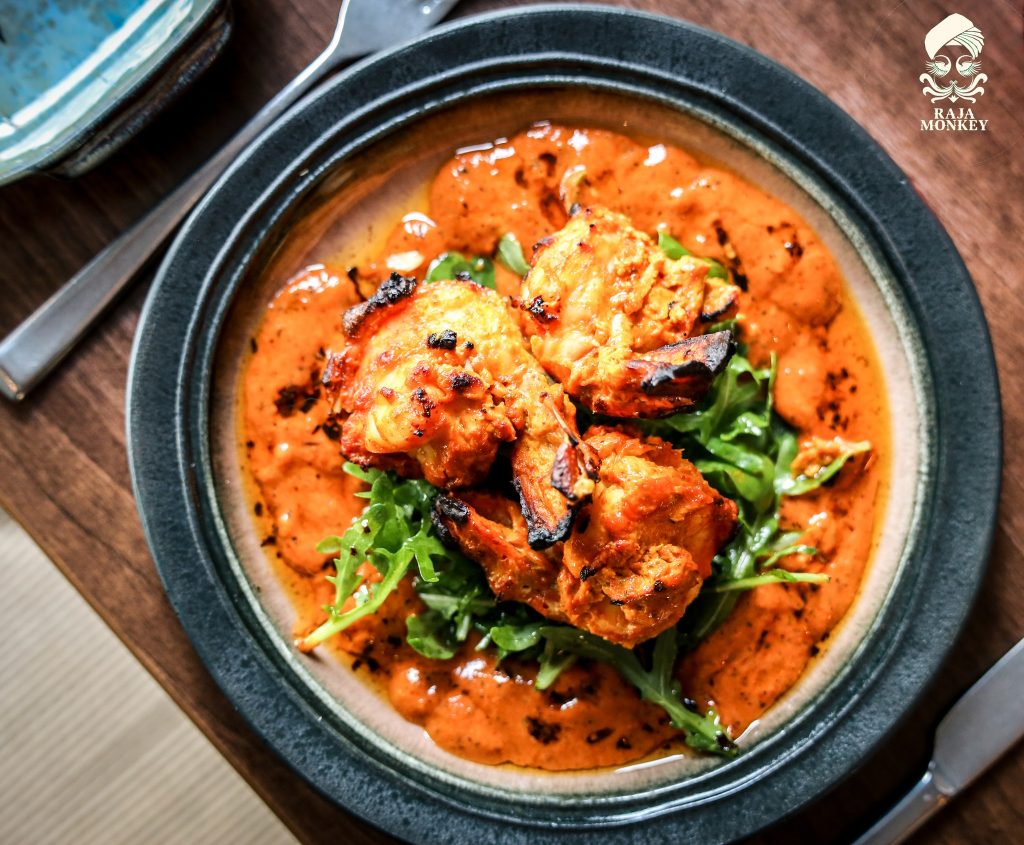 Offering both dining-in and take-away options, this fantastic restaurant has your foodie cravings covered. Their dishes are made with high quality ingredients and traditional recipes to provide the most authentic and impactful flavours. You'll find on the menu their takes on some classic curries and familiar favourites, but you'll also find some unique and exciting house specialities too. Whatever you choose, you'll be in for a real culinary treat. Quite frankly, this restaurant needs to be on every foodie's 'to visit' list – it really is absolutely sensational.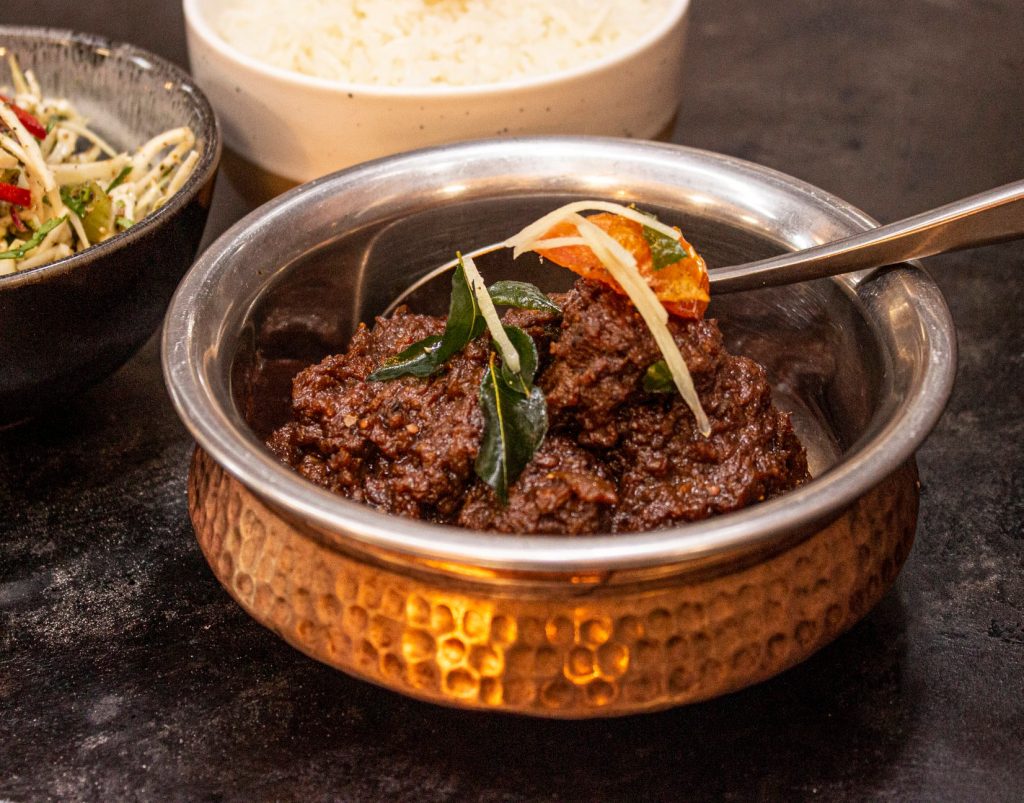 Whilst you could just opt for a curry and sides, we highly recommend that you begin your feast with one (or more) of their starters. Choose from the likes of their Shimla Prawns (the biggest, juiciest freshwater king prawns with rocket, roasted bell pepper chutney and chilli oil), Keema Pau (chicken mince, duck egg, toasted pau buns), Seared Scallops (with hispi cabbage chutney, peanut and kakdi salad) as well as their Pau Bhaji, Punjabi Samosas, Tandoori Chicken Leg and lots, lots more!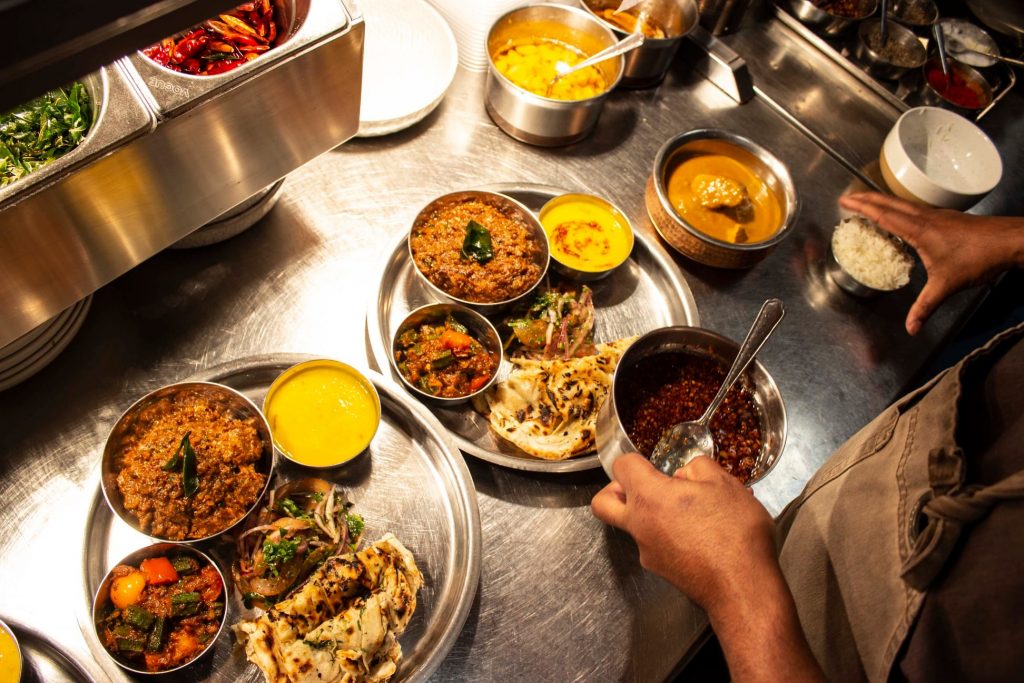 Meanwhile, the main menu at Raja Monkey is packed full of smash hits. You can't go wrong with a classic curry (think chicken korma, mutton rogan josh, jalfrezi, murgh makhani, madras, bhuna and more), but where the menu really shines is the house specials. Sink your teeth into the likes of their Oxtail Laal Mans (Rajasthani laal mans, kasmiri chillies, slow cooked oxtail), Beef Dum Biryani (slow cooked beef, nihari bone marrow sauce) or Konkan Coastal Crab (tamarind and deggi chilli sauce, dressed crab, coconut and breadcrumb) and more – or, if you're slightly indecisive and fancy a bit of everything, you can't go wrong with their Thali. Really, whatever you choose will be an absolute knockout and you'll definitely be returning to sample the rest of the menu. There's a reason this restaurant has a very large cult following of loyal customers who keep coming back again and again – and that's because they're amazing.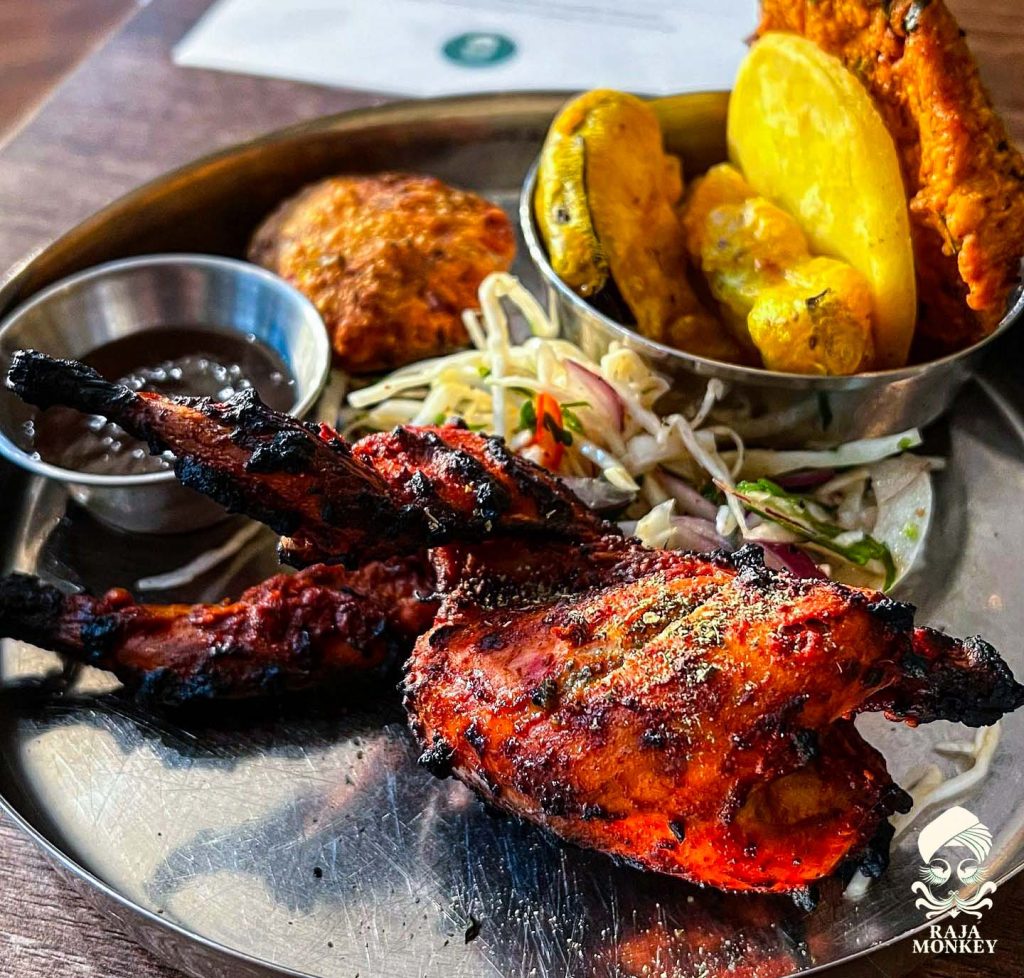 The food is clearly the main event at Raja Monkey, but the experience as a whole is wonderful. They offer a fantastic range of drinks to accompany your meal. Whether you fancy a wine, beer, spirits or a soft drink, there's something for everyone. The interior is a delicate balance of relaxed and refined. You would feel at home here for a casual midweek dinner, just as much as you would for a special celebration. The seating booths add a touch of luxury and add a private feel to your dining experience, with the modern, bright and airy décor adding a fresh touch to this beautiful restaurant.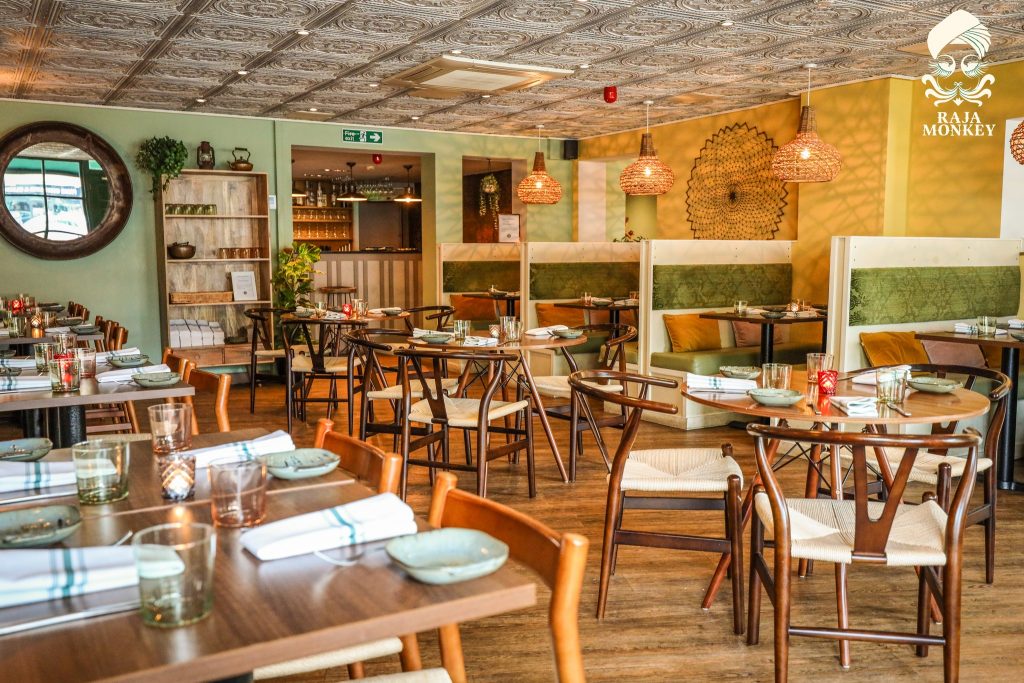 If you're looking for a glorious foodie feast, then Raja Monkey is absolutely the place to go. When asking around for the best Indian restaurants in Brum, this wonderful restaurant regularly tops people's lists (and with darn good reason). We really can't rate them highly enough, so go check out what all the fuss is about (right now!).
Now offering Independent Birmingham Members: 15% off the bill (Sunday – Thursday, anytime) or 15% off the bill (Friday, 5:30pm – 6:30pm + Saturday, 5pm – 6pm) [Hall Green – valid for up to 4 people (dine-in only), maximum discount: £50]
Additional Terms and Conditions
This deal applies to the Hall Green restaurant (can be used for up to 4 people, maximum discount: £50), is not valid on takeaway collection/delivery meals, is not valid in conjunction with any other offers, and cannot be used on special occasions.