Love 'em or hate 'em, oysters tend to be quite a divisive topic.
Whilst some could happily knock back dozens of the things, others are repulsed at the mere thought of them. Whatever your stance on oysters, there is something undeniably chic about the concept of an oyster bar, and it is something that up until now Birmingham has been lacking. We have everything from Michelin-starred gems to street food wonders, but where can you go for the freshest seafood in town?
Introducing The Oyster Club.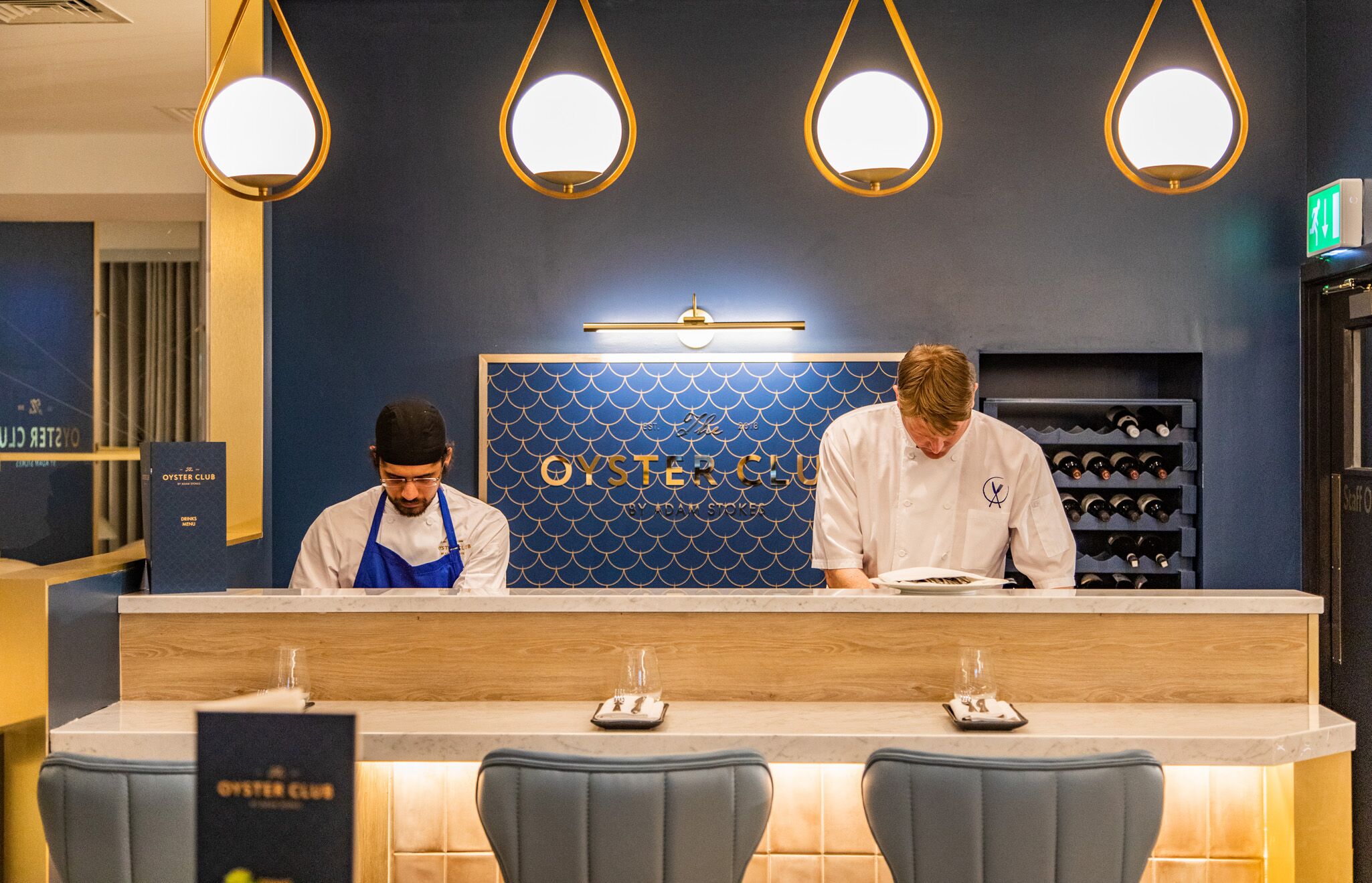 Located on Temple Street, The Oyster Club is a relaxed, seafood-focussed restaurant and oyster bar, by Adam Stokes.
This newest venture by Adam Stokes (of Michelin-starred Adam's fame) is an exciting addition to Birmingham's already dazzling culinary scene. Bringing a seafood offering which, until now, Birmingham's glowing independent scene has been sorely lacking, The Oyster Club is about to become your new favourite place to dine. Adam's has become synonymous with quality, and for The Oyster Club, quality is unsurprisingly equally engrained in the ethos.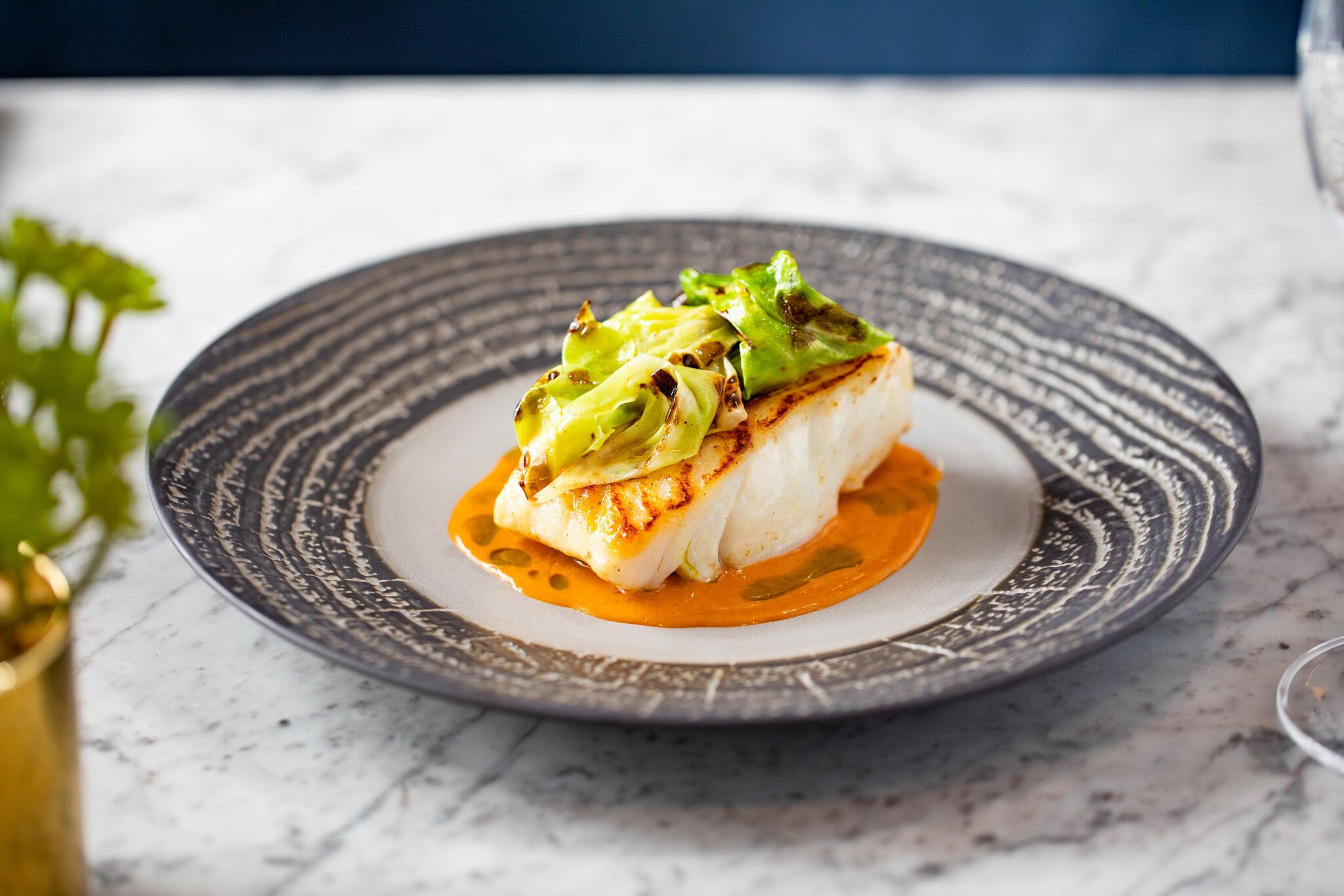 The Oyster Club boasts a stylish interior, maintaining an air of luxury – yet feeling equally relaxed in atmosphere. The design geniuses Faber, who have worked with the Stokes' on Adam's and previous ventures, took inspiration from the sea for the stunning interior. With subtle nods to the ocean in the muted blue and soft pink colour palette, and lights inspired by pearls, shell-like seating, and even the subtle fish scales on the exterior sign, the décor is beautifully executed.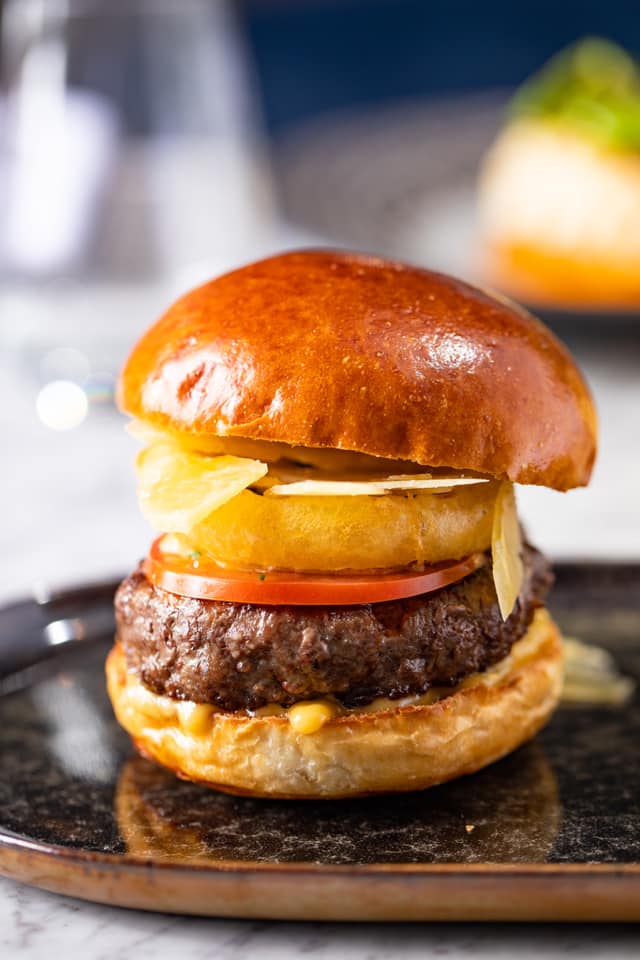 The best seats in the house are undoubtedly at the swanky marble top bar which winds its way through the upper bar area. We at IB love to take a seat at a bar and watch the magic unfold in front of us, and here you can watch oysters being shucked (opened, for the uninitiated amongst us) before your very eyes. The bar is where the magic happens, but if bar-top dining isn't your thing, the equally chic lower dining room is a beautiful place to enjoy your choice of seafood. Tables can be reserved in the lower restaurant and in the bar area, with space reserved for walk-ins. Tables up to 10 covers can be booked online, and events of 15-40 catered for.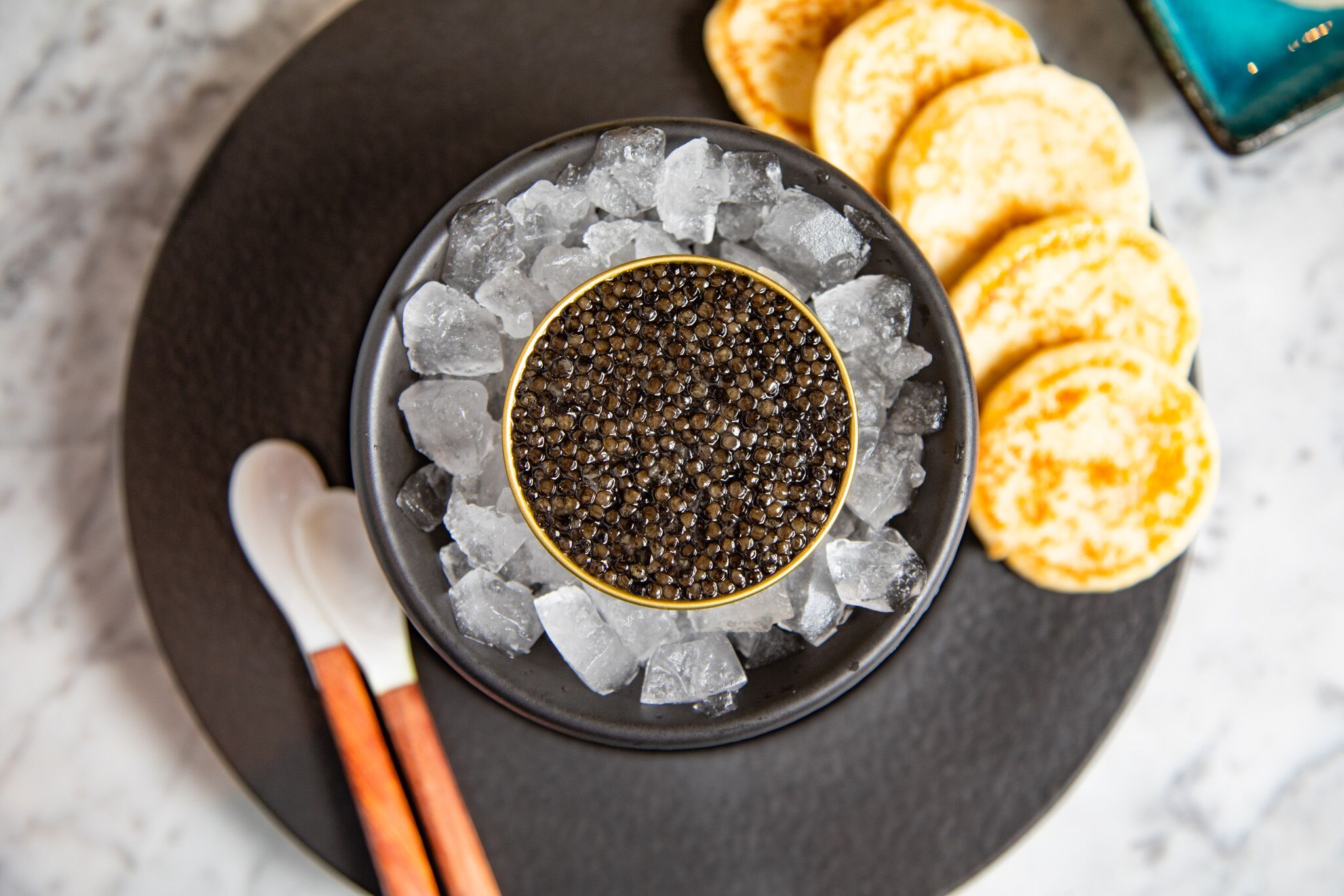 Naturally, the main focus here is on the food. The seafood-led menu is centred around the highest quality seafood from the UK (and from further afield). Fresh fish is sourced from across the UK for a variety of classic dishes. The focus is on simple dishes done perfectly, and you can enjoy everything from Teriyaki salmon, to whole roasted Dover sole, and what we hear might just be the best fish and chips of your life (oh, and an incredible sounding Wagyu burger for you non-fish eaters).
Whether you book a table to celebrate a special occasion, or pop in after work for a glass of wine and a few small plates at the bar, The Oyster Club caters for every occasion. Enjoy crab on toast, wild harbour mussels, and sea bass ceviche from the small plates menu, or if you're feeling faaancy, go all out and order yourself some beluga caviar. Of course, given the restaurant's name, oysters occupy a prominent place on the menu, with usually 4 – 5 beautiful varieties available from across the UK and France.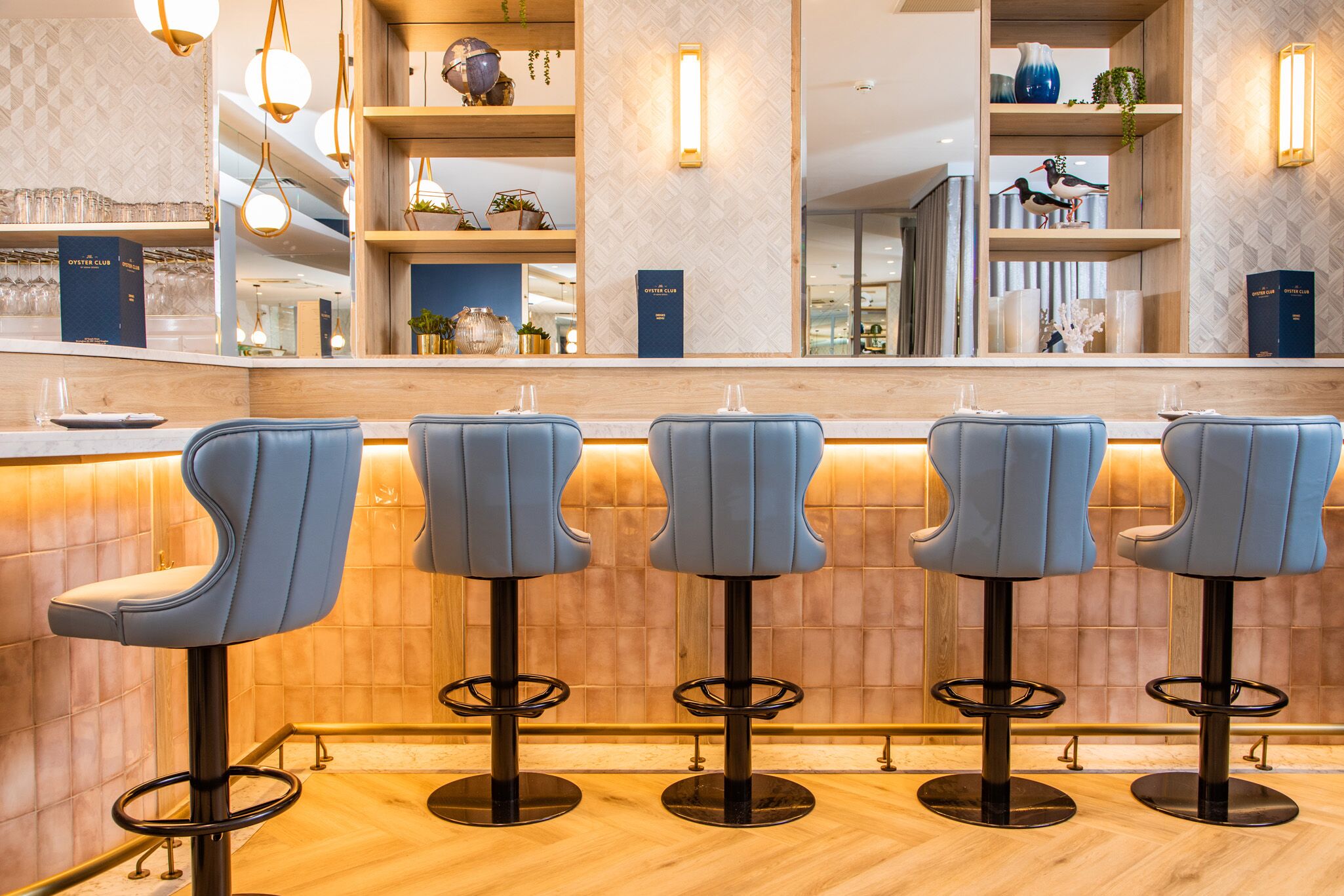 To accompany the delicious seafood dishes, there is a stunning wine list, sourced from around the globe. With many available by the glass, or varying sizes of bottle, there are plenty to choose from. Enjoy some refreshing bubbles, a crisp white, rosé or a fulsome red. If wines aren't your thing, they also have a collection of small production spirits and cocktails, including their signature Oyster Club Martini.
The Oyster Club is a place where you can go with friends to enjoy delicious food and drinks and a great atmosphere. This is certainly a club we want to be members of.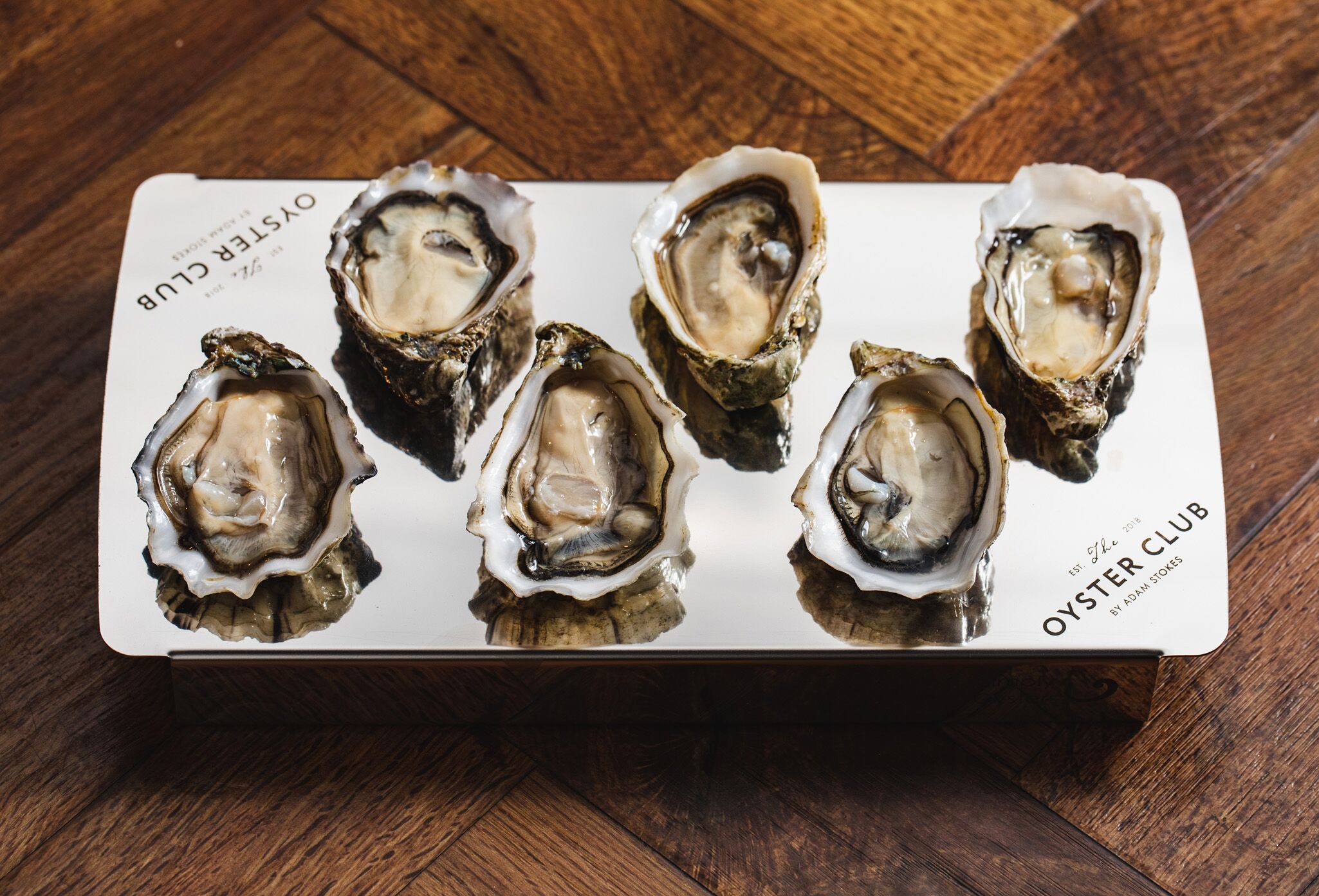 Now offering Independent Birmingham Members: 15% off the bill (excluding caviar and set menus)
Terms And Conditions
IB Deal: 15% off the bill (excluding caviar, set menus and special offers). Applicable for a party of up to 6 people.
Must quote IBcard/IB App on booking or arrival.