Surprising, delightful, stimulating.
This is fine dining with a difference.
Introducing Opheem.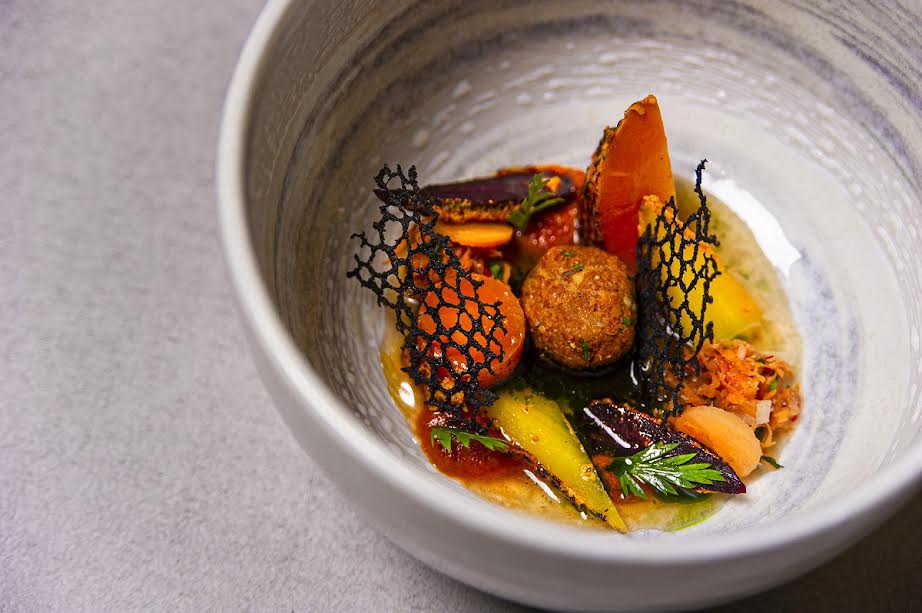 Located on Summer Row (Jewellery Quarter), Opheem is the Michelin-starred restaurant from highly-celebrated chef Aktar Islam, bringing a taste of Indian fine dining to Birmingham.
In a sea of modern British restaurants, Opheem shines like a rare pearl in the ocean. Aktar Islam has brought together his signature style of cooking and a taste of his Indian heritage and created an incredible dining experience that will leave you invigorated, satisfied and wanting to return for more.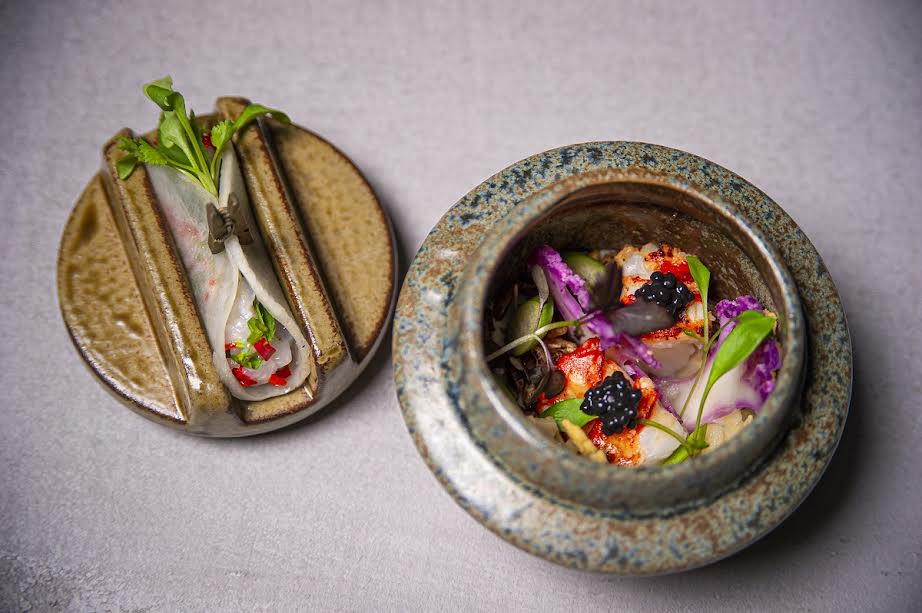 Constantly striving to push the boundaries of Indian flavours, and incorporating cooking techniques, both traditional and modern, from all over the world, this fantastic restaurant and the culinary delights served here are an insight into the inner working's of Aktar's mind.
At Opheem you can expect course after course of tempting and delicious dishes, each one as beautiful and delicious as the last and leaving you excited for the next plate to arrive at your table so you can discover the next step on this mouth-watering culinary journey. Naturally, the very best ingredients are used to create each flavour sensation, and each dish is cooked with precision and care by the talented team of chefs.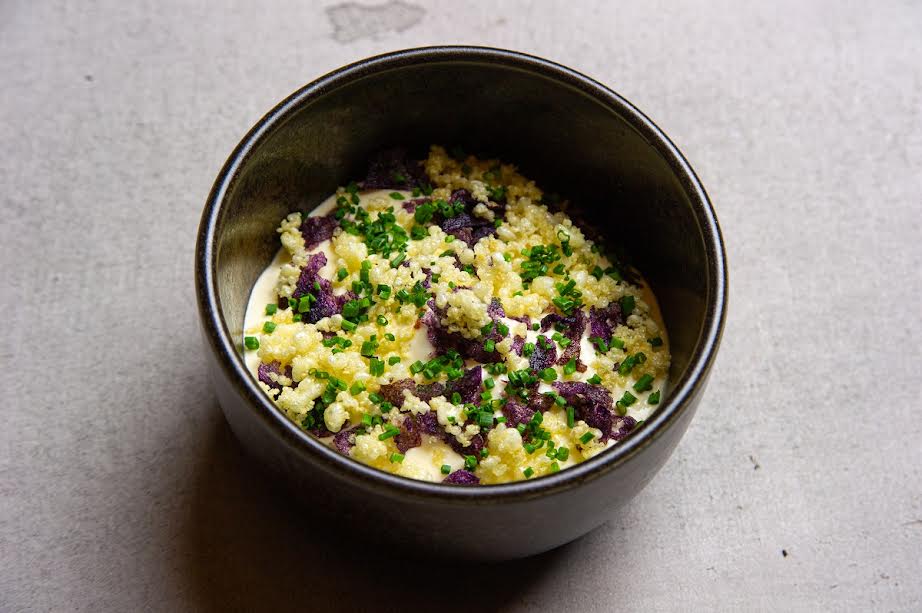 The menu changes regularly to keep things fresh, but you can always expect a powerful flavour punch in every course – and expect nothing less than to dine on some of the very best dishes you can eat in Birmingham. Choose between a 5- or 10-course tasting adventure (we recommend the 10-course to get the full experience and trust us – you'll be glad you chose the 10-course menu when each dish arrives and you taste smash hit after smash hit), and savour each incredible mouthful of every colourful and insanely beautiful dish that arrives at your table.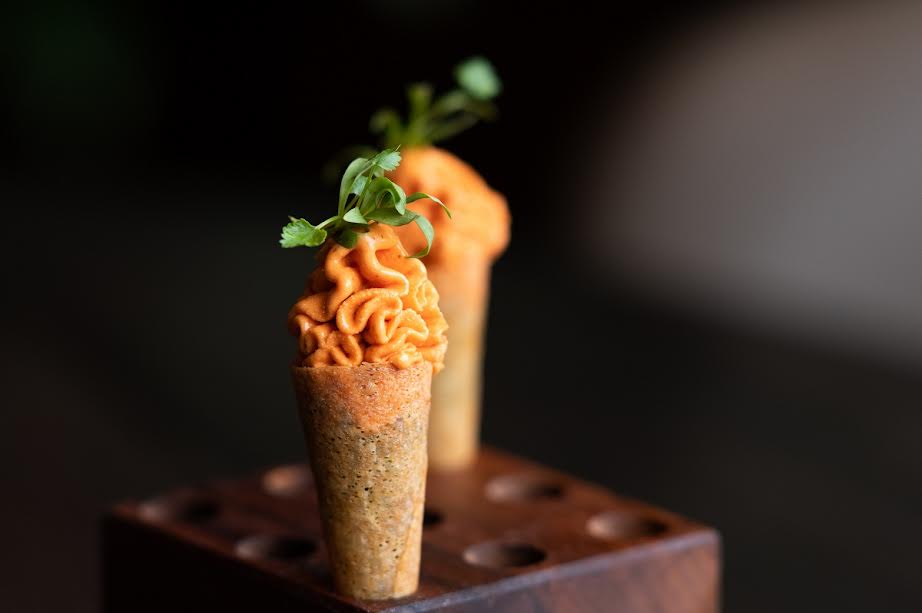 The restaurant space itself is among the most sophisticated in the city. From the beautiful lounge area where you can enjoy a welcome snack and drink, to the stunning dining room with accents of grey and gold (not to mention some seriously cool light fittings), providing a modern and elegant dining space in which to enjoy your foodie experience in comfort, the interiors compliment the style and quality of food perfectly. Best of all, you can see into the kitchen too – so you can see the masterful chefs at work as they create the stunning dishes you're about to eat.
In addition to exquisite dishes, both in taste and appearance, Opheem also has a cracking wine list and a carefully-curated cocktail menu featuring a whole bunch of dangerously drinkable mixed drinks – all with a heavy chef's influence, using seasonal ingredients, high quality produce, and constantly evolving alongside their food menu. Short but focused, the mixed drinks list is all about providing the best drinks alongside the best food, whether its pre-, post- or during your dinner.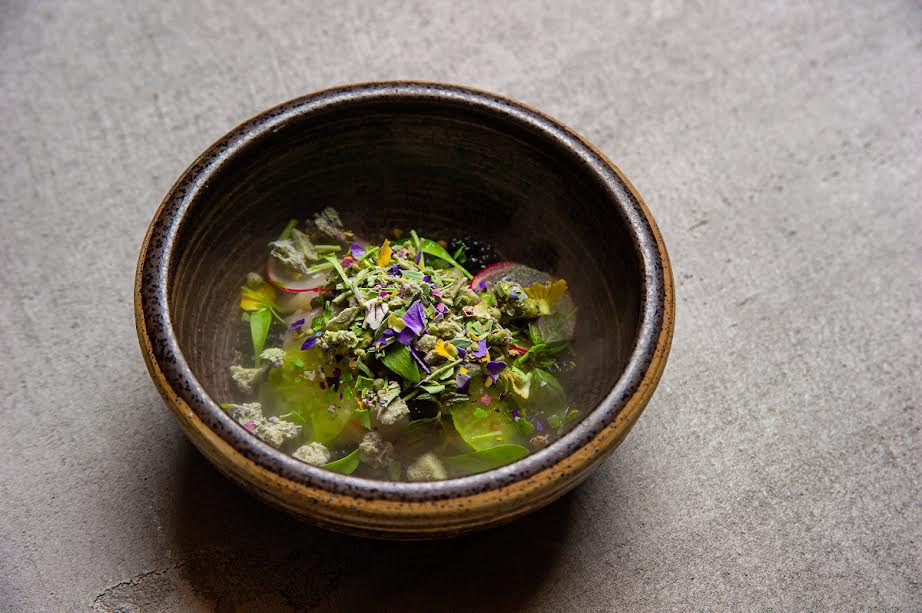 Whether you're celebrating a special occasion or simply want to enjoy an amazing and unmissable foodie experience, this restaurant is sublime. To match the amazing food, the service is warm and welcoming, and you will feel at ease as soon as you step through the door.
If you're looking for a fine dining experience like no other in Birmingham, you must book a table at Opheem.
Now offering Independent Birmingham Members: Your choice of a FREE glass of English sparkling wine, a super chilled dry martini, or a non-alcoholic mixed drink when dining on the 5 or 10-course tasting menu (Wednesdays and Thursdays only – see below for essential booking info)
Important Booking Info
To book a table, click here – you will need to quote 'IBcard' when making a reservation and show a valid IB App upon arrival in order to redeem the offer.