Today, we're going to talk about Sandos.
Introducing Shokupan.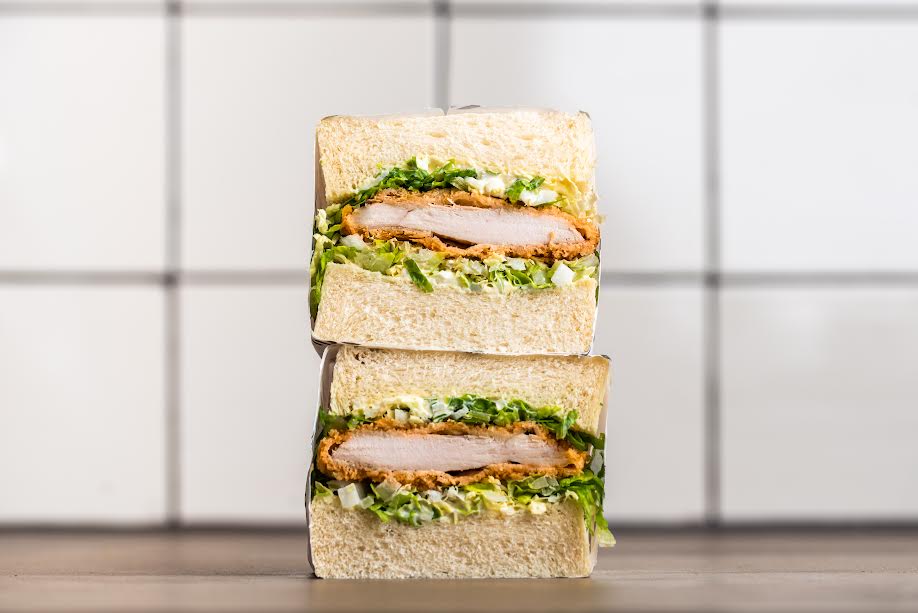 Located in Grand Central, Shokupan is your one-stop shop for proper Sandos in Brum.
Whilst in recent years the term 'Sando' has been thrown around with careless abandonment and used as a slang term for a sandwich (don't get us started on that…), a Sando is an actual real, tangible thing all of its own. The Sando is in fact an authentic Japanese sandwich and the mark of a true Sando is the bread used to make it. A proper Sando is made using Shokupan bread – a light, fluffy and sweet Japanese bread.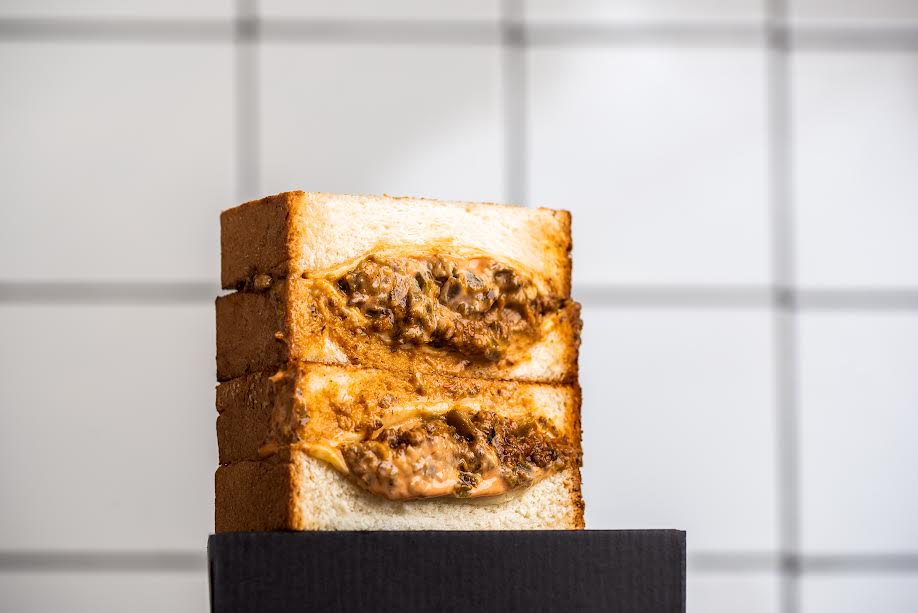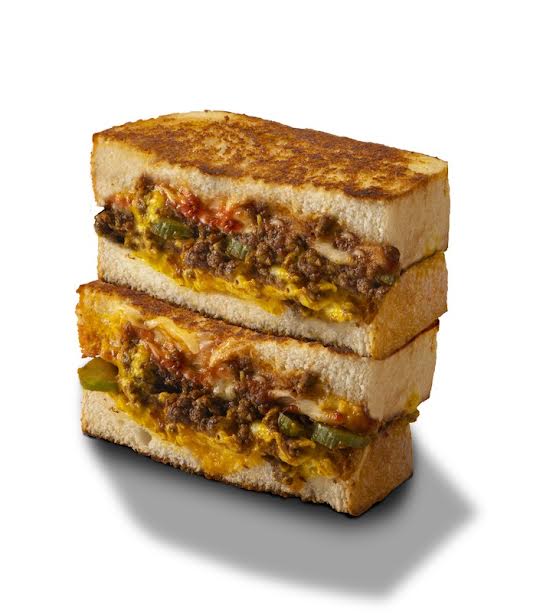 Whilst you will easily find many of these impostor sandos lurking around here, there and everywhere, an authentic Japanese Sando is more difficult to come by – and that's where the brilliant Shokupan comes in. They bake their own Shokupan bread every day to make their delicious Japanese Sandos. This delightful bread is the perfect vessel for their flavoursome Sandos and toasted Sandos (dubbed 'Hotties'), which make the perfect on-the-go lunch.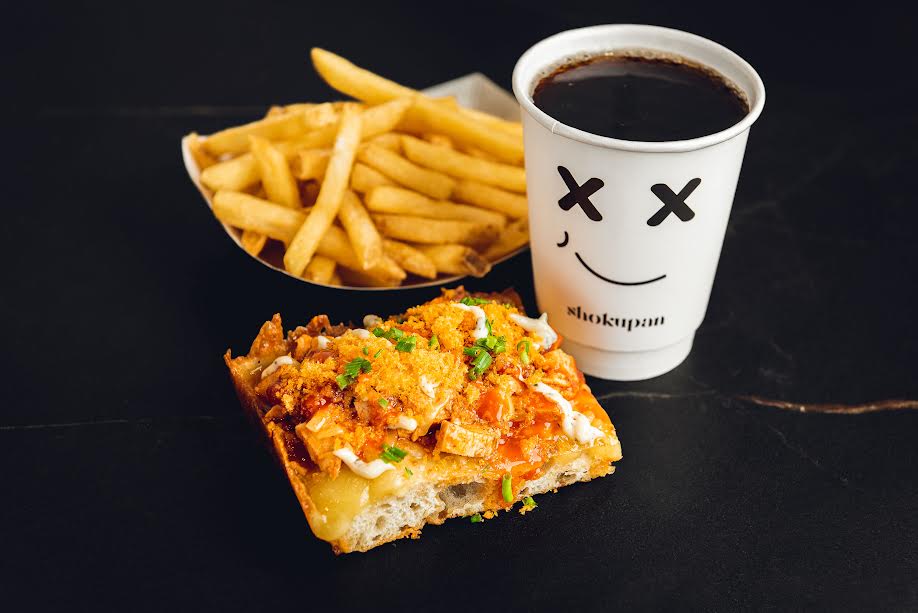 Shokupan started life back in 2019 as GupShup (you may remember them – they had a very popular lunchtime spot in Great Western Arcade) and they have always been known for baking their own delicious, fresh Shokupan every day and slinging some of the tastiest lunches in the city. Now, they've moved on to a prime city centre location, rebranded as Shokupan and continue to enjoy well-deserved success.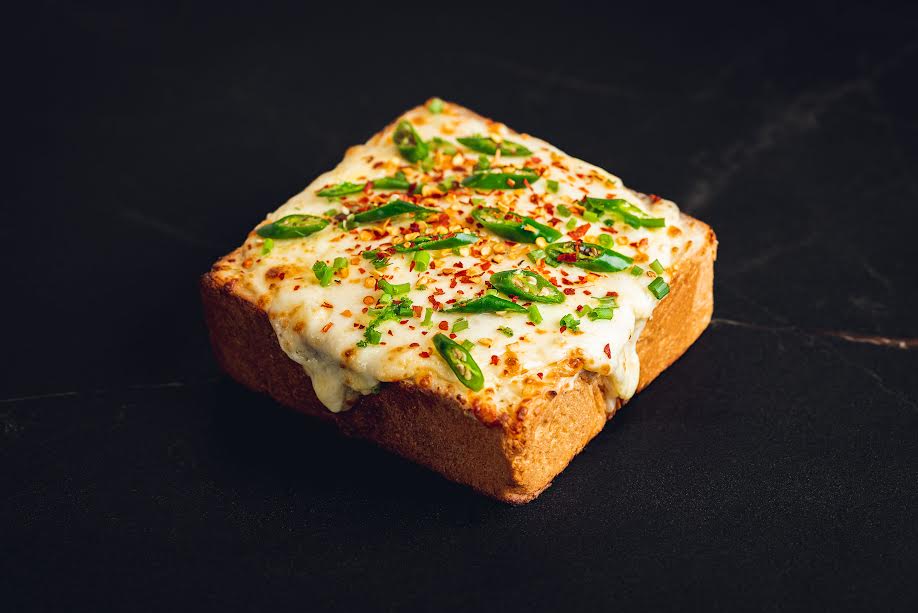 At Shokupan they serve up a selection of wholesome Sandos and Hotties – some with authentic Japanese flavours (such as the ever popular chicken Katsu) and some with less traditional (but equally yummy) flavour combinations. These Sandos are packed (and when we say packed, we mean PACKED) full of fillings and full of flavour. This is the kind of lunch that will fill you up and keep you going long into the afternoon. This is a proper lunch.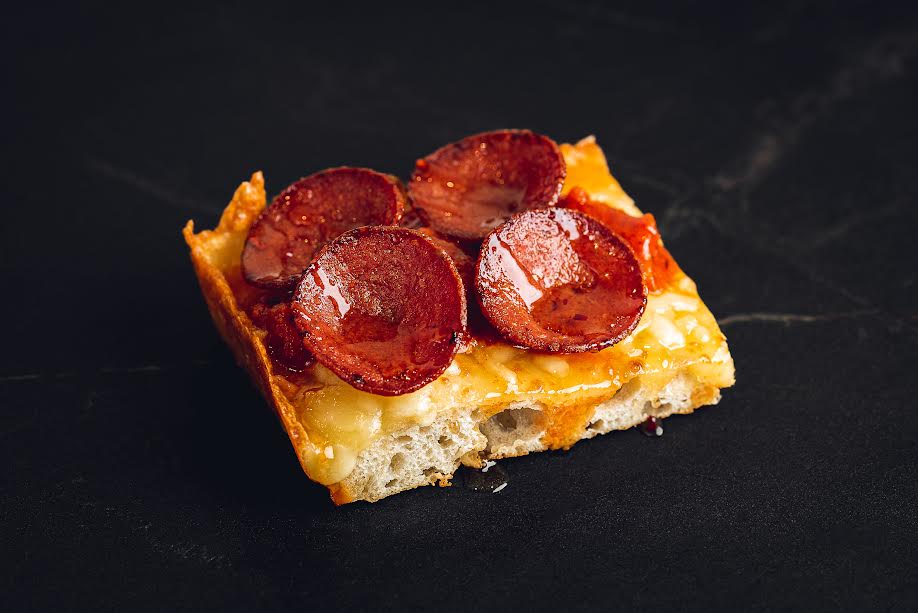 Flavours of their Sandos include Chicken Katsu, Ploughman's Funk, Smashed Samosa and Hot Pepper Chicken – something for meat eaters and veggies alike. Their Hotties are the perfect way to warm up on a chilly day and with flavours such as the Hulk (lamb keema, peas, mint mayo chutney, melted cheese and garlic infused shokupan) and the Truffled Shroom (spiced mushrooms, black truffle aioli, melted cheese and toasted shokupan) there are some seriously big and bold flavours to enjoy. Also on the menu are 'Biggies' – thick slabs of toasted Shokupan loaded with toppings (both sweet and savoury selections available, including Nutella and Biscoff options for those of you with a sweet tooth).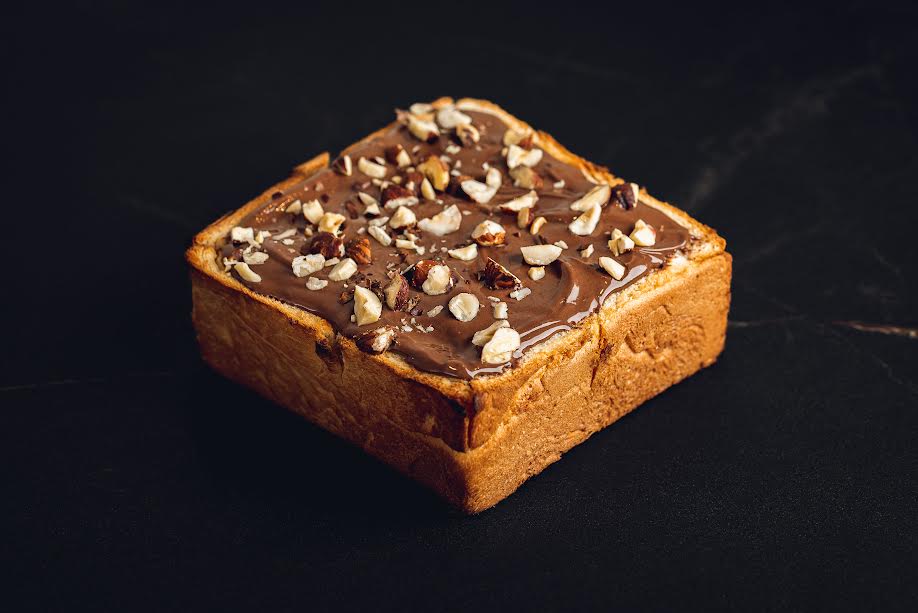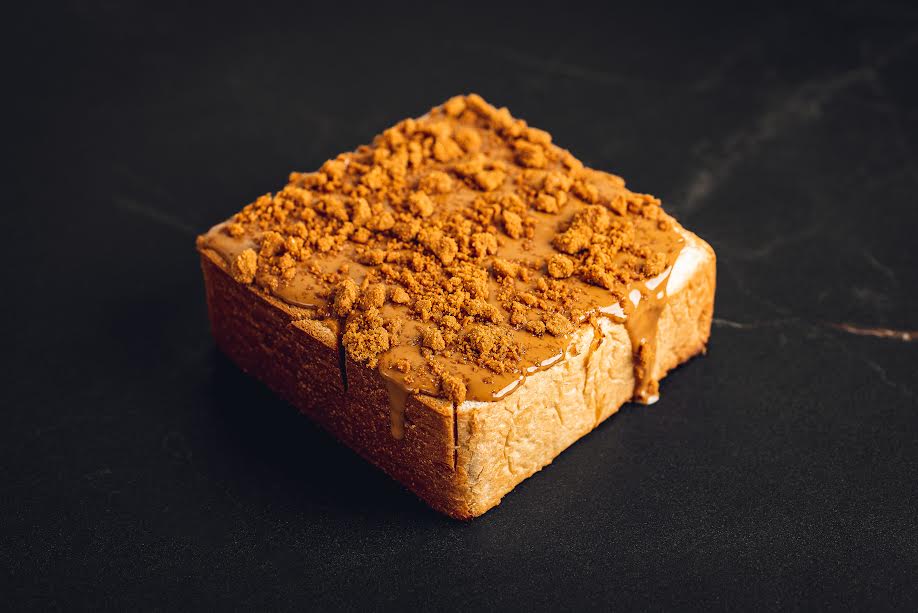 In absolute game-changing foodie news, they have also started using their lovely Shokupan bread recipe to make 'Detroit-style' pizza slices. These come in a selection of mouth-watering flavours including The Buff (buffalo chicken, chives, spicy sprinkles and ranch), The Savoy (in-house made San Marzano sauce, fresh basil, parmesan cheese and cheddar cheese) and The Turkish (beef pepperoni, lots of melted cheese, San Marzano sauce and sweet chilli honey). They also offer these slices as part of a meal deal (or 'side hustle' as they call it) featuring a slice, fries and a drink. Nice.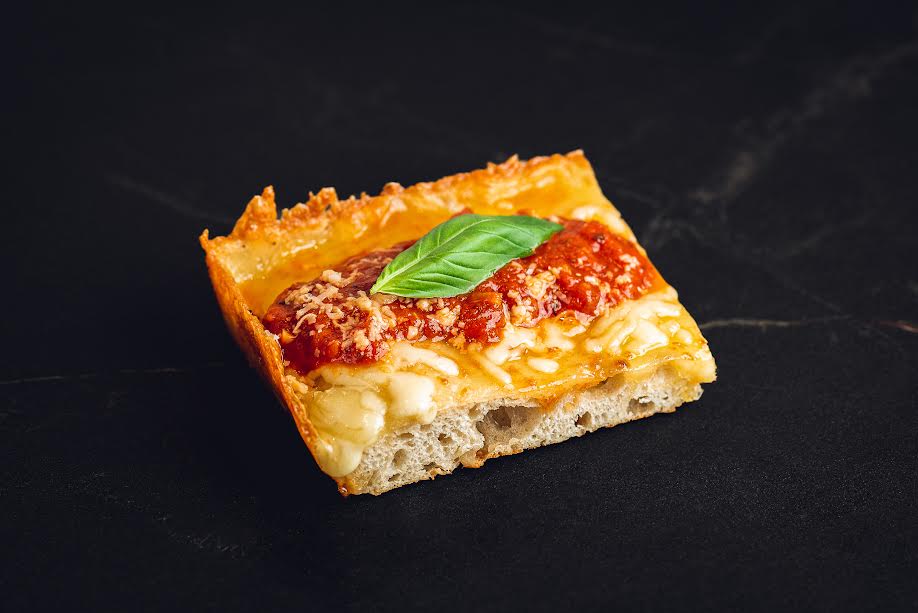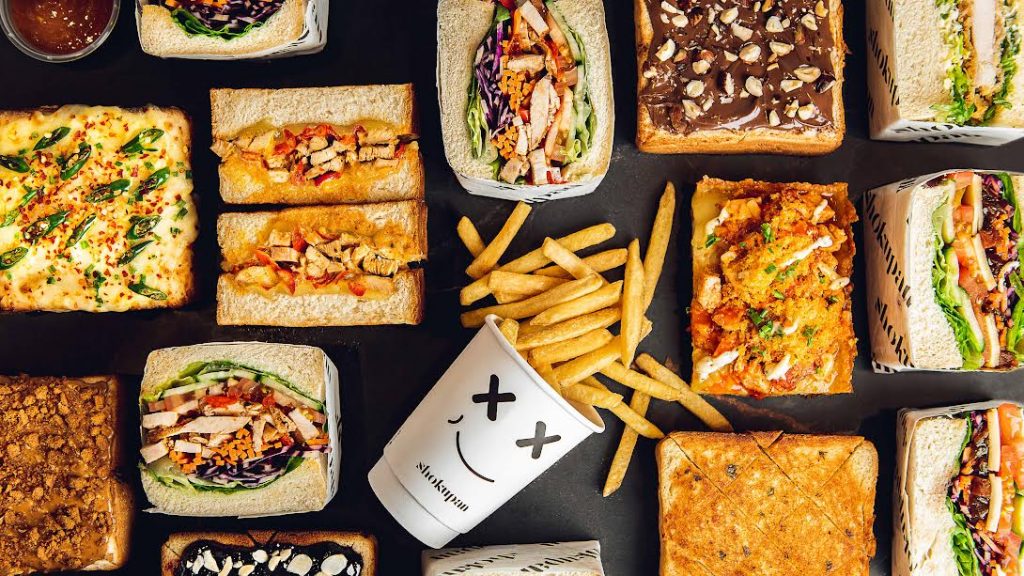 With so much deliciousness on the menu there are lots of items to try each time you visit. The space itself, located in the bustling New Street Station is a super convenient place to pop in for a quick lunch to eat-in or to take-away (it's also the ideal spot to grab dinner too). The space itself is fun and vibrant with pops of neon and Japanese pop-culture references throughout. With a number of tables for a more leisurely experience and a little bar where you can quickly wolf down your Sando if you're in a rush, this is a lovely little spot to grab a delicious, hearty and downright tasty feed. Go check them out now!
Now offering Independent Birmingham App Members: 10% off the bill