Over the decades comfort food has become somewhat of a cult movement in England, with hordes of heart-warming fish and chips with mushy peas and deliciously moreish cottage pies being devoured with lustful enthusiasm and careless abandon by thousands each day across the country.
Indeed, whilst other nations all have their speciality comfort dishes, there's something almost indescribable about British cuisine that warms the soul and keeps us coming back for more and more. However, whilst utterly enjoyed and secretly craved by all food enthusiasts and hungry citizens who call this island of ours home, in today's world we find that often comfort food isn't given the recognition it deserves in regard to its quality and presentation. So, with bellies a-rumbling in sheer anticipation, we decided to visit a restaurant which aims to changing our faltering perceptions of this noble cuisine.
Welcome to Ju Ju's Café – because no one does comfort food quite like the British.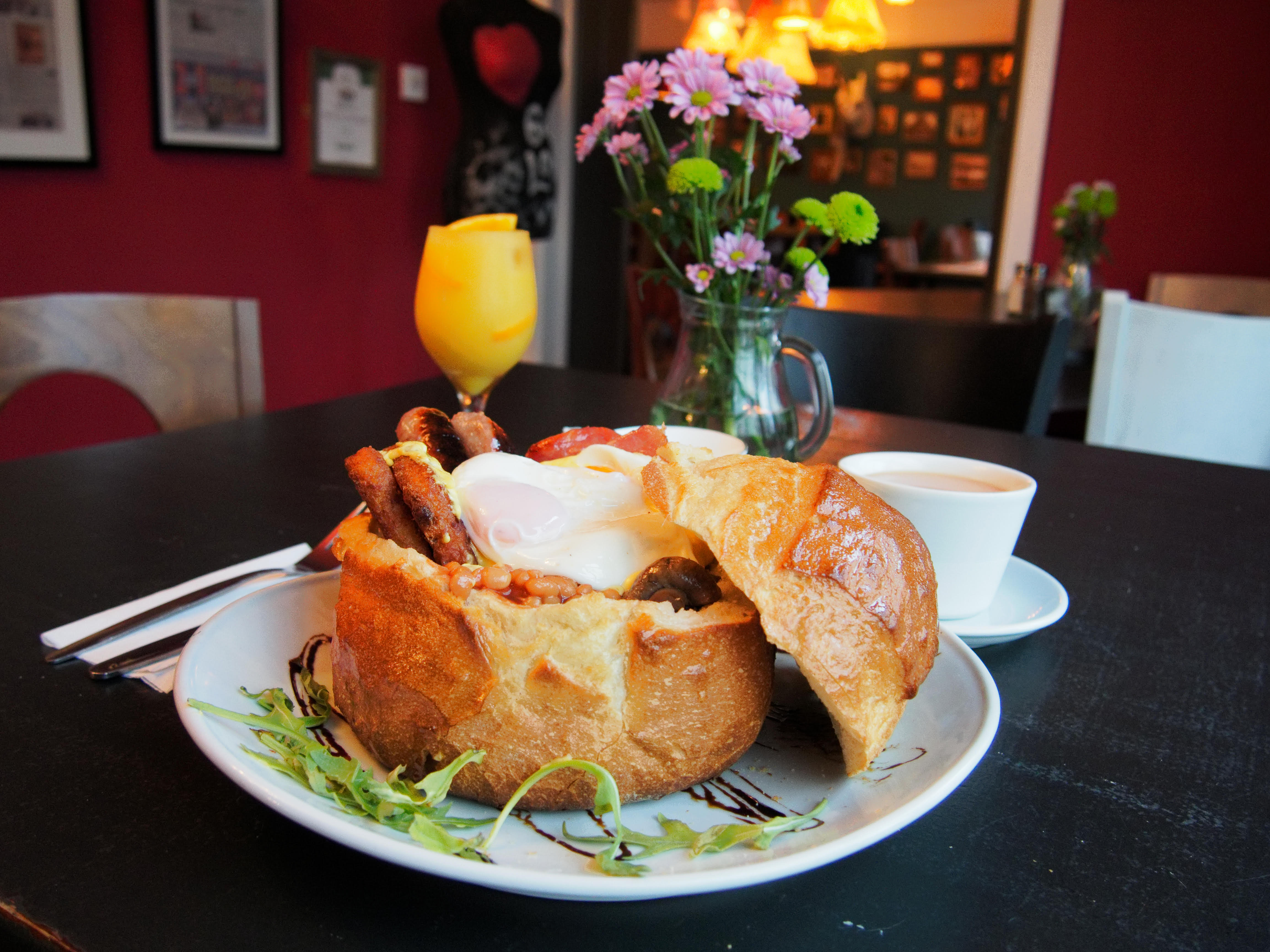 Located in Canal Square (just a short walk away from Brindleyplace), Ju Ju's Café is a cosy, elegant canal-side restaurant dedicated to making your mouths water and your taste buds tingle with some of the tastiest British-inspired comfort food to be found in all of Birmingham.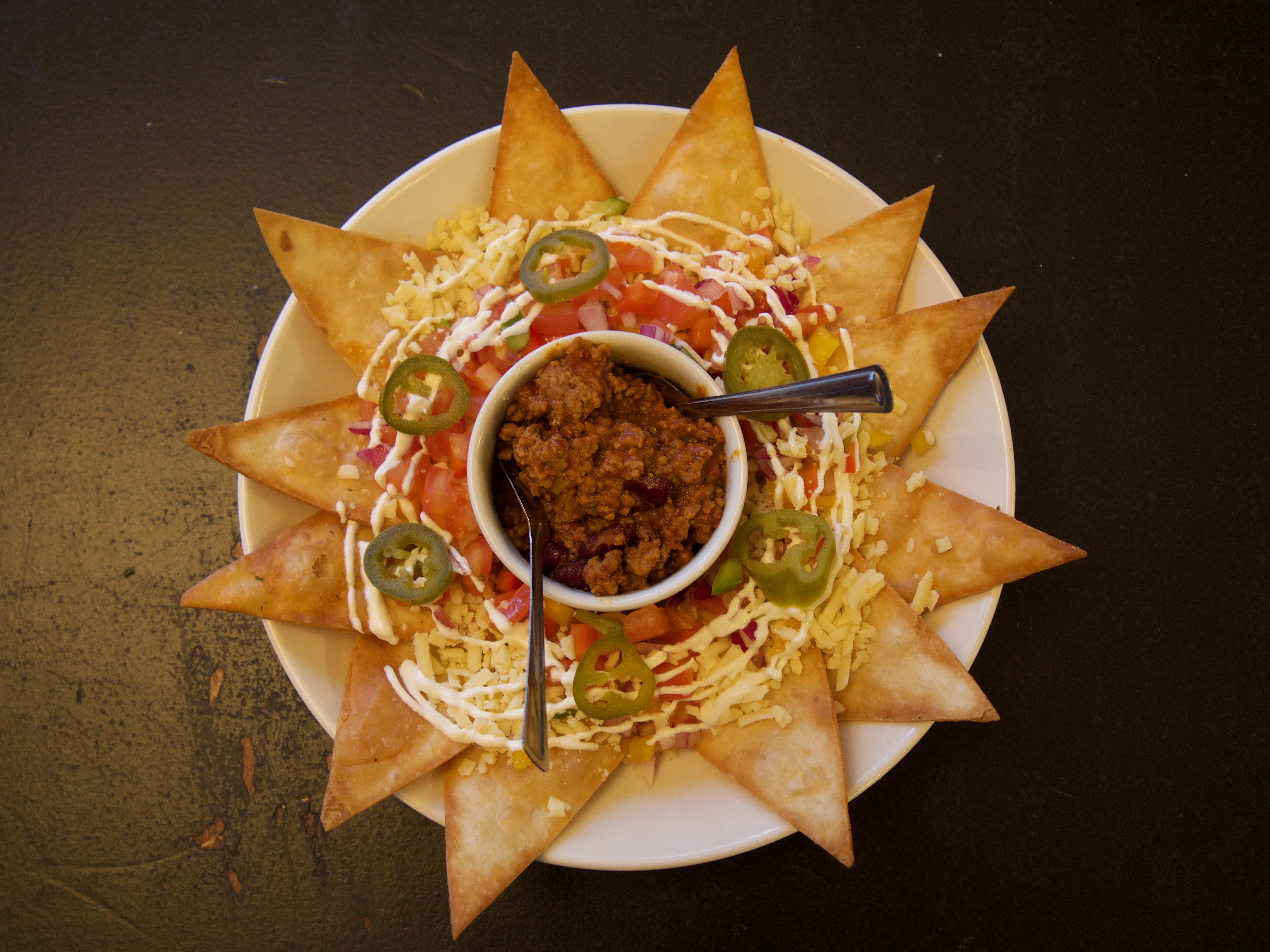 Tucked away from the frantic hustle and bustle of daily life in the city, Ju Ju's Café has quietly become renowned for serving up an incredibly delicious array of British-orientated cuisine in a relaxing, intimate environment. Indeed, whilst offering patrons a range of wines and cocktails on which to quench their thirst, Ju Ju's Café's main focus is on providing tasty, wholesome and hearty dishes guaranteed to put a smile on your face after a long day at work. Whether your dreams are filled with a towering lamb burger with melted goat's cheese and artistically-presented fish and chips, or you're hankering for a bowl of homemade nachos with spicy chilli beef, Ju Ju's Café is all about fulfilling your deepest and darkest comfort food dreams (and maybe creating a few more!).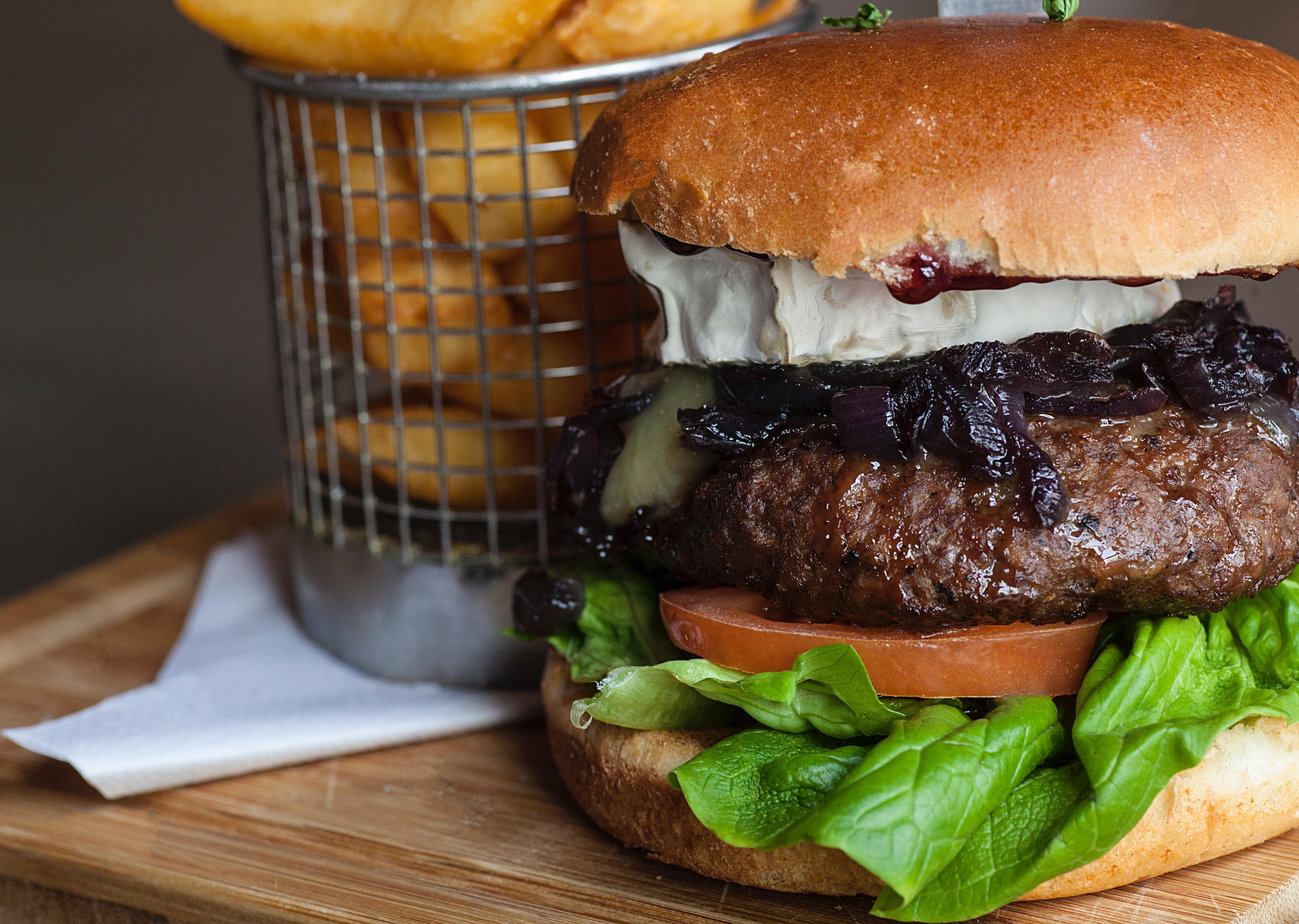 In addition to their evening menu, Ju Ju's Café also serves up some of the tastiest and most innovative breakfast/brunch creations to grace the fair city of Birmingham. From chopped, crispy, roast potatoes mixed with a medley of sausage, bacon and onions topped with paprika-dusted fried eggs to the masterfully delicious Luxury Breakfast Sandwich drizzled in Hollandaise sauce, breakfast enthusiasts will definitely be hard pressed to find a more eclectic and utterly mouth-watering breakfast menu in the whole city.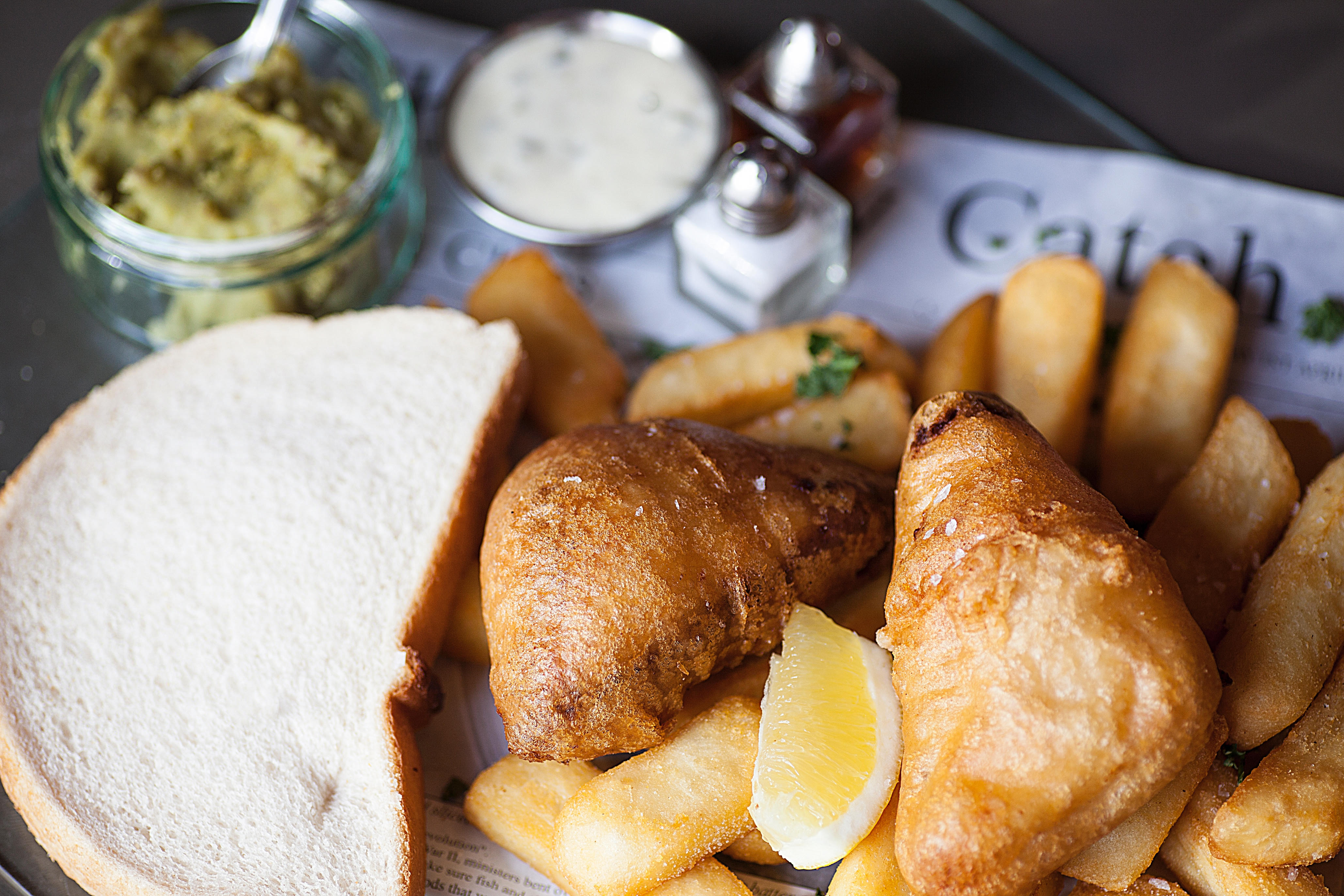 Ju Ju's Café simply exudes that quintessential cosy, homey atmosphere which acts not only to compliment the fabulously tasty and artistically-presented comfort food (for which Ju Ju's Café is fast becoming renowned) but also creates a truly wonderful and relaxing atmosphere – ensuring that those visiting this restaurant are left with only the fondest memories of their evening.
Whether you're dining indoors on intimate candle-lit tables overlooking the beautiful canal deep in autumn's grip, or you're sat outside enjoying a heart-warming brunch in the brisk, fresh air with the day ahead full of promise – eating at Ju Ju's Café is simply a wonderful experience and a rite of passage that all food fanatics and breakfast enthusiasts should definitely go through.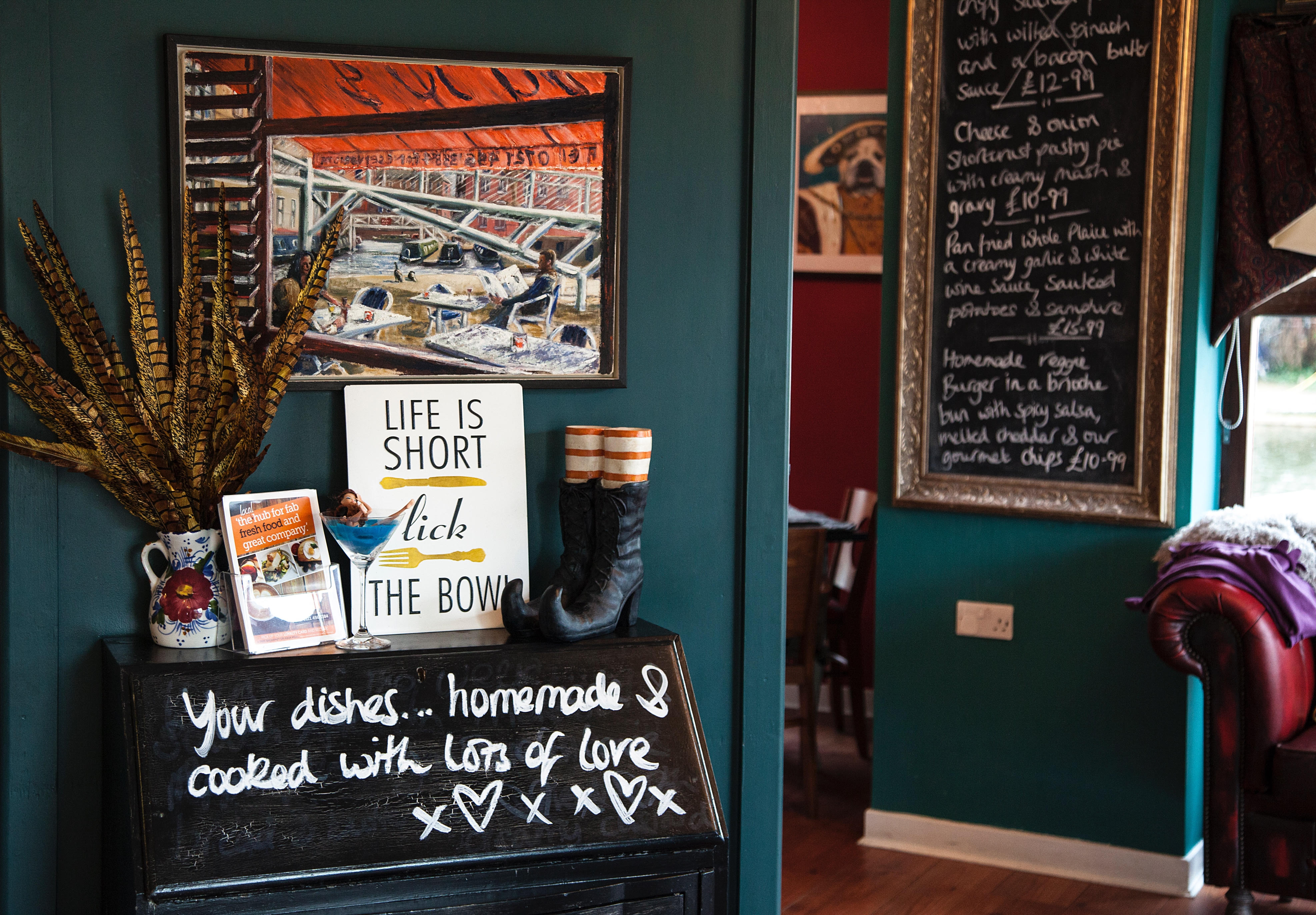 So, if you're looking for somewhere homely and relaxed to enjoy an evening of incredibly delicious food with your friends, or you're hankering for a mouth-watering masterpiece of a breakfast sandwich to get your weekend off to a stellar start, then a trip to Ju Ju's Café is definitely in order!
Now offering Independent Birmingham Members: 20% off food (Wednesday – Friday)