Nestled on the edge of a stunning walled garden is a total foodie paradise, where the very best ingredients are gently and lovingly cooked over coals to enhance the sumptuous flavours.
Tucked away on a rural estate, but just a short hop from Birmingham's city centre by train, this restaurant is doing big things. If you're looking for bold flavours and a seriously cool, relaxed vibe, read on.
Introducing Smoke.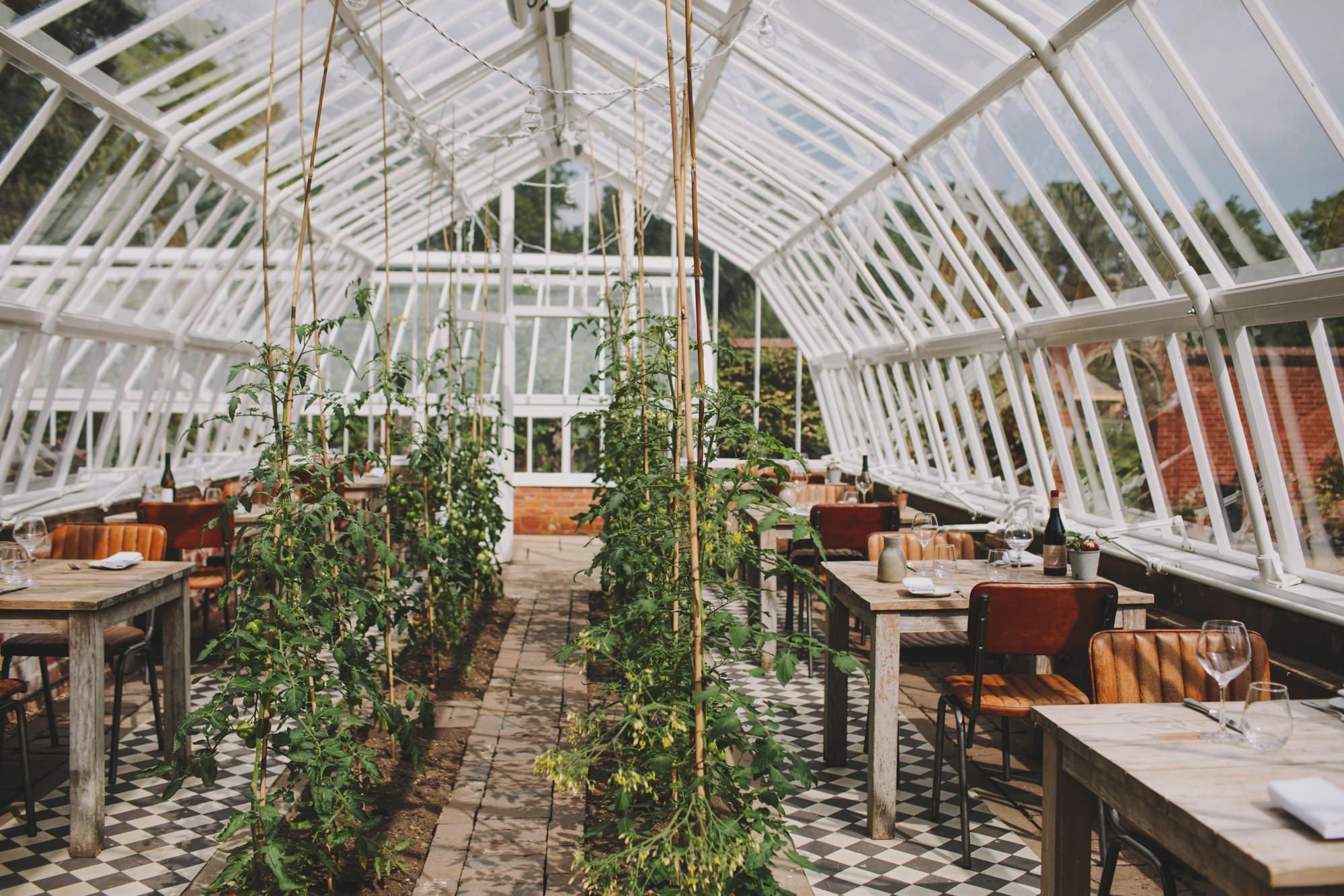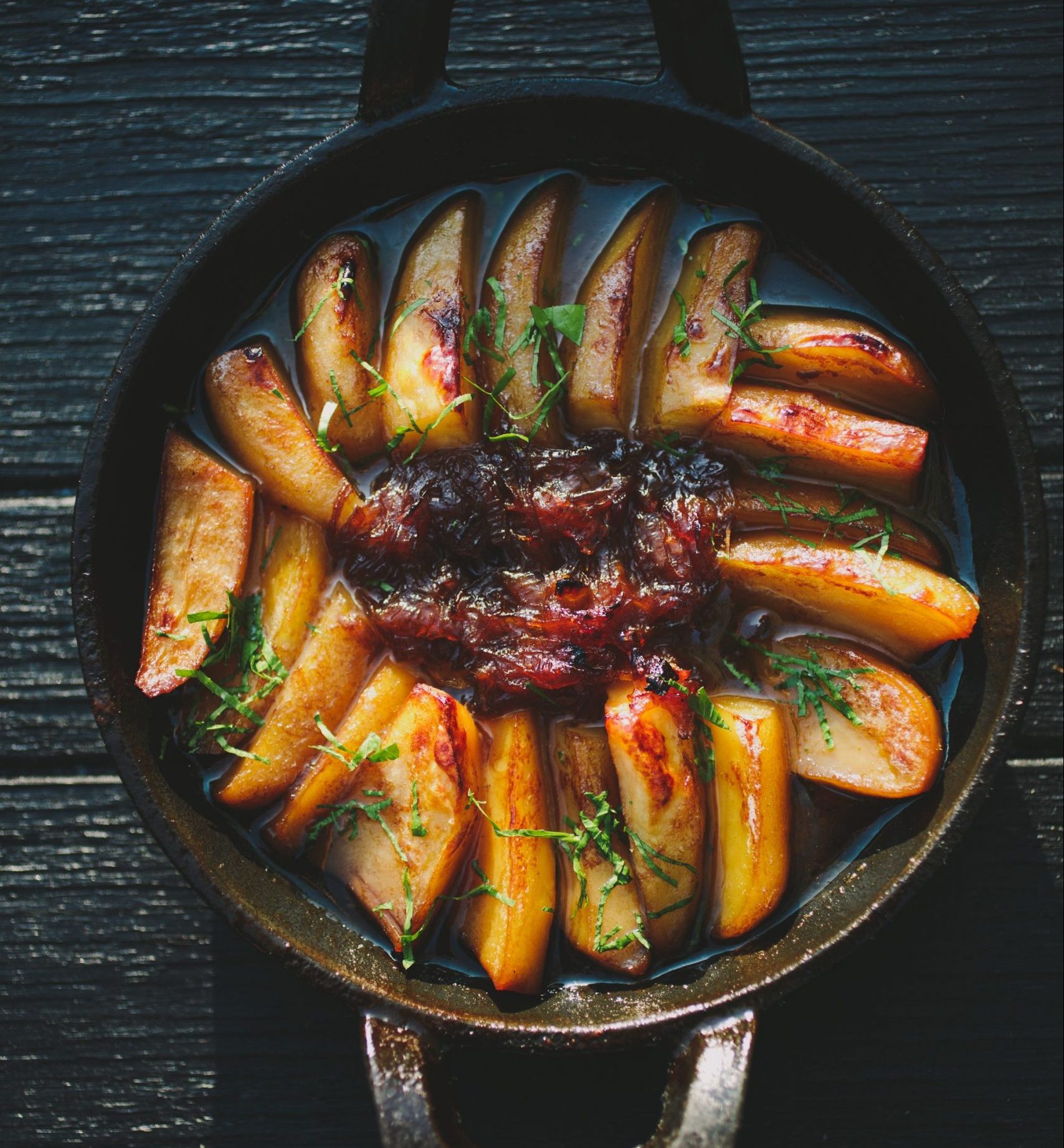 Located in the walled garden of the Hampton Manor estate, Smoke is the restaurant bringing fire and flavour to the table.
Sitting on the edge of the stunning walled gardens at Hampton Manor, Smoke is a restaurant like no other, oozing buckets of style. The food is incredible, the location is one of the most beautiful we've ever seen, and the atmosphere is relaxed, effortlessly cool, and always fun. This is a place for gathering, socialising, and enjoying mouth-watering food with the ones you love. We're confident this is going to be your new favourite restaurant.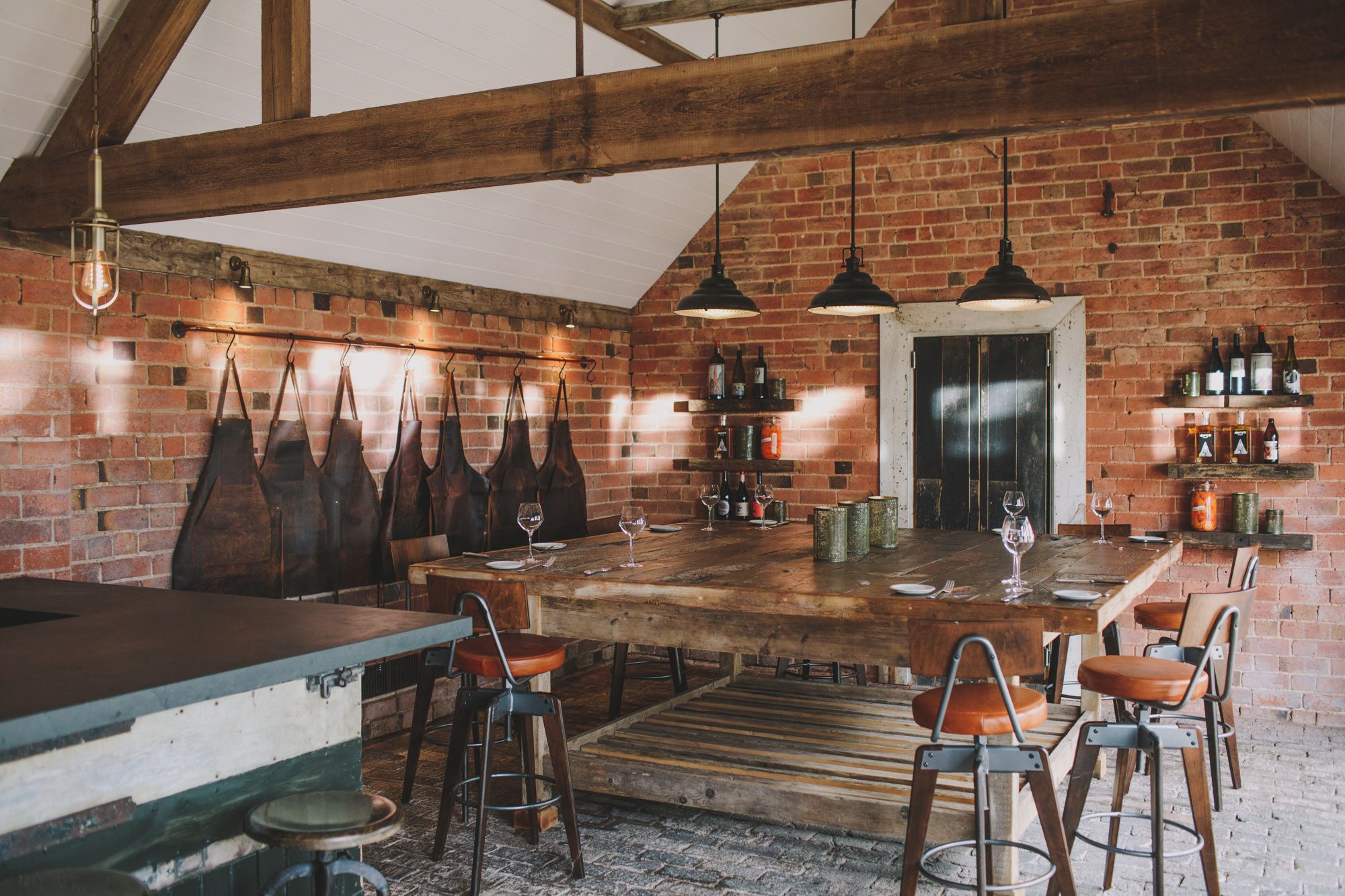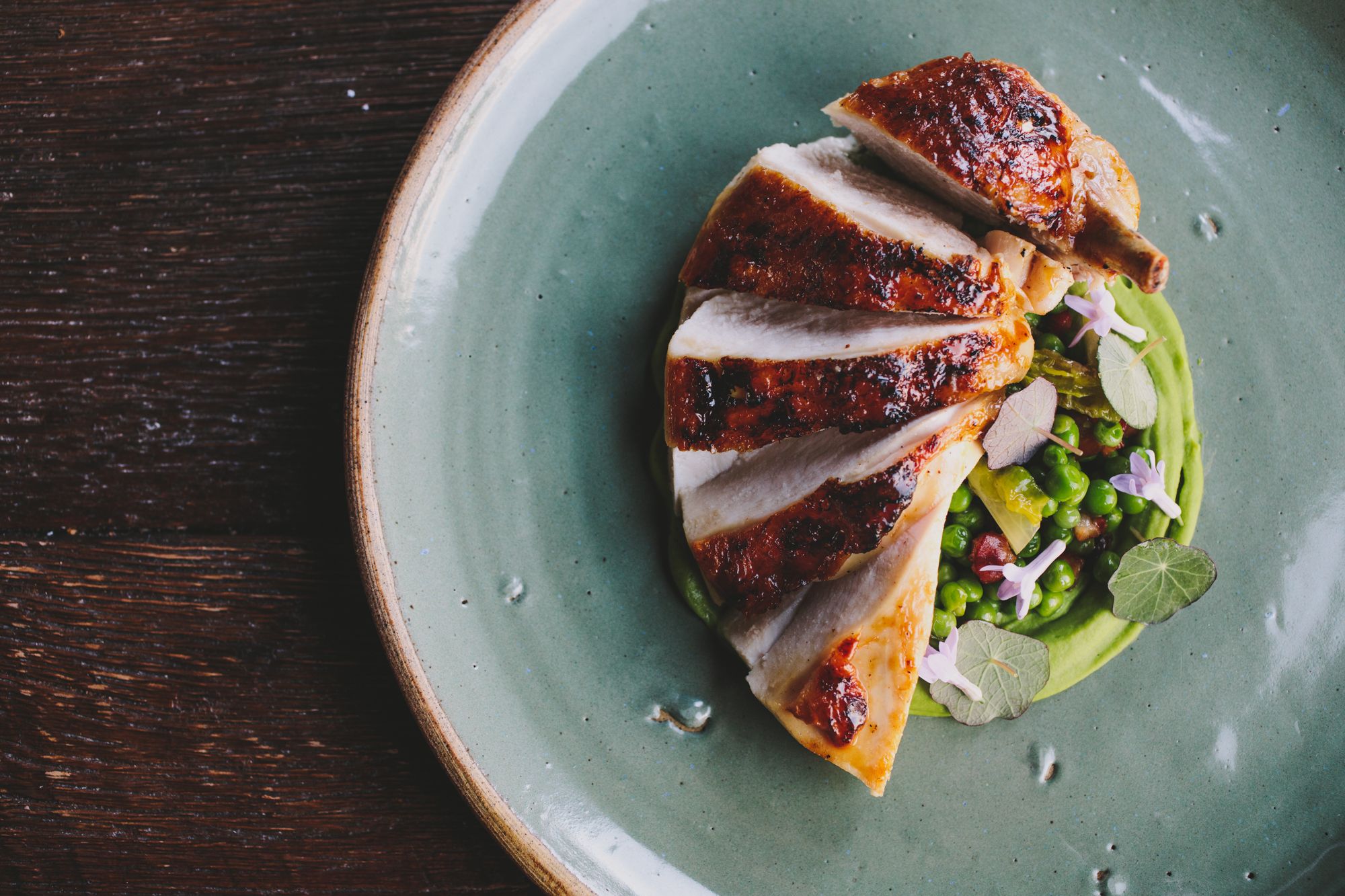 Just as elsewhere on the Hampton Manor estate, at Smoke they carefully select their ingredients to ensure the highest quality, seasonality, and sustainability. These high quality ingredients are then lovingly cooked over coals (hence the name Smoke) to bring out maximum flavour. Smoke's Head Chef is none other than Masterchef: The Professionals 2019 winner (and local boy) Stu Deeley, who brings a wealth of experience, creativity, and personality to the restaurant – cooking with passion and soul to create a wonderfully unique restaurant experience.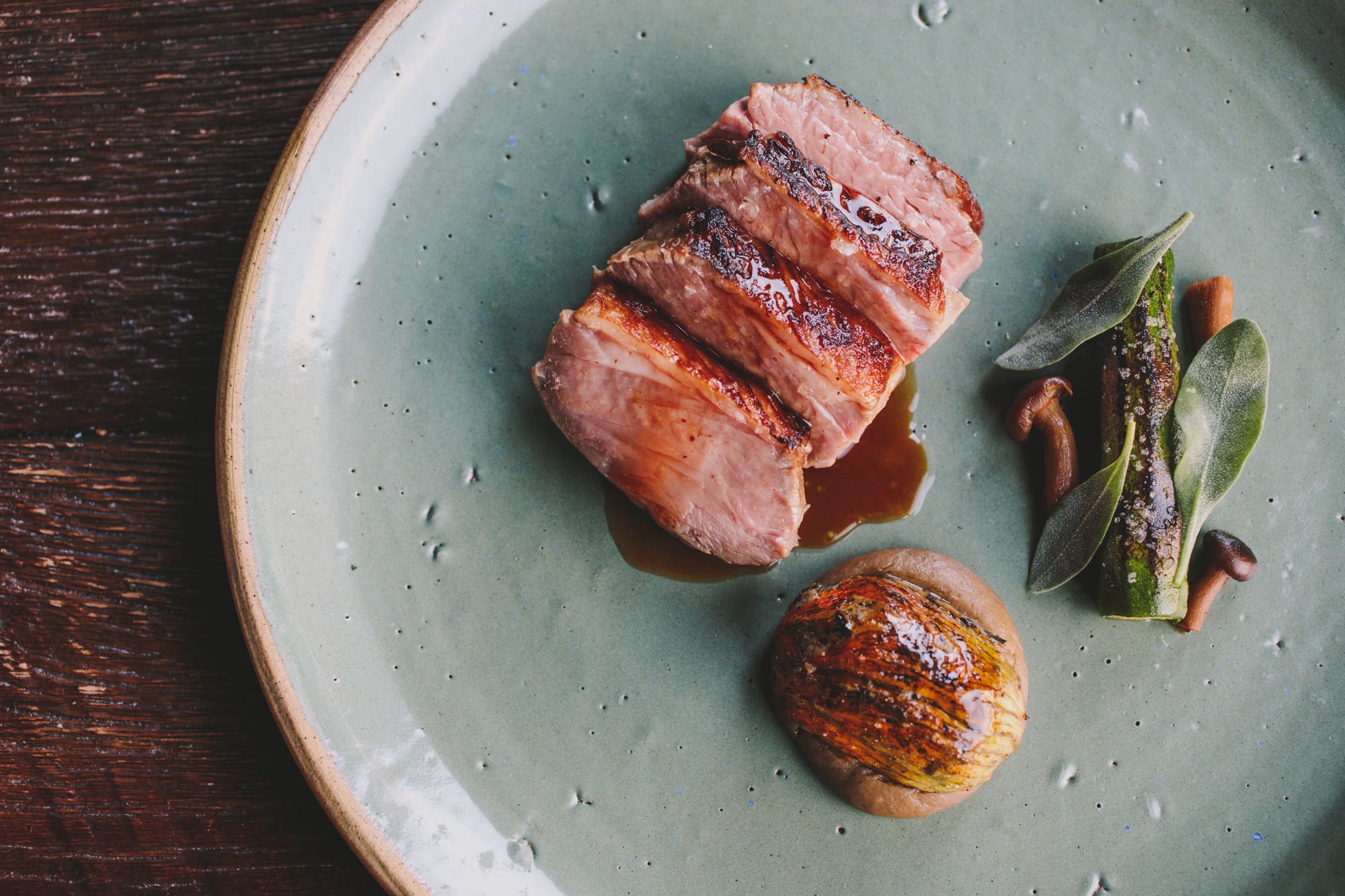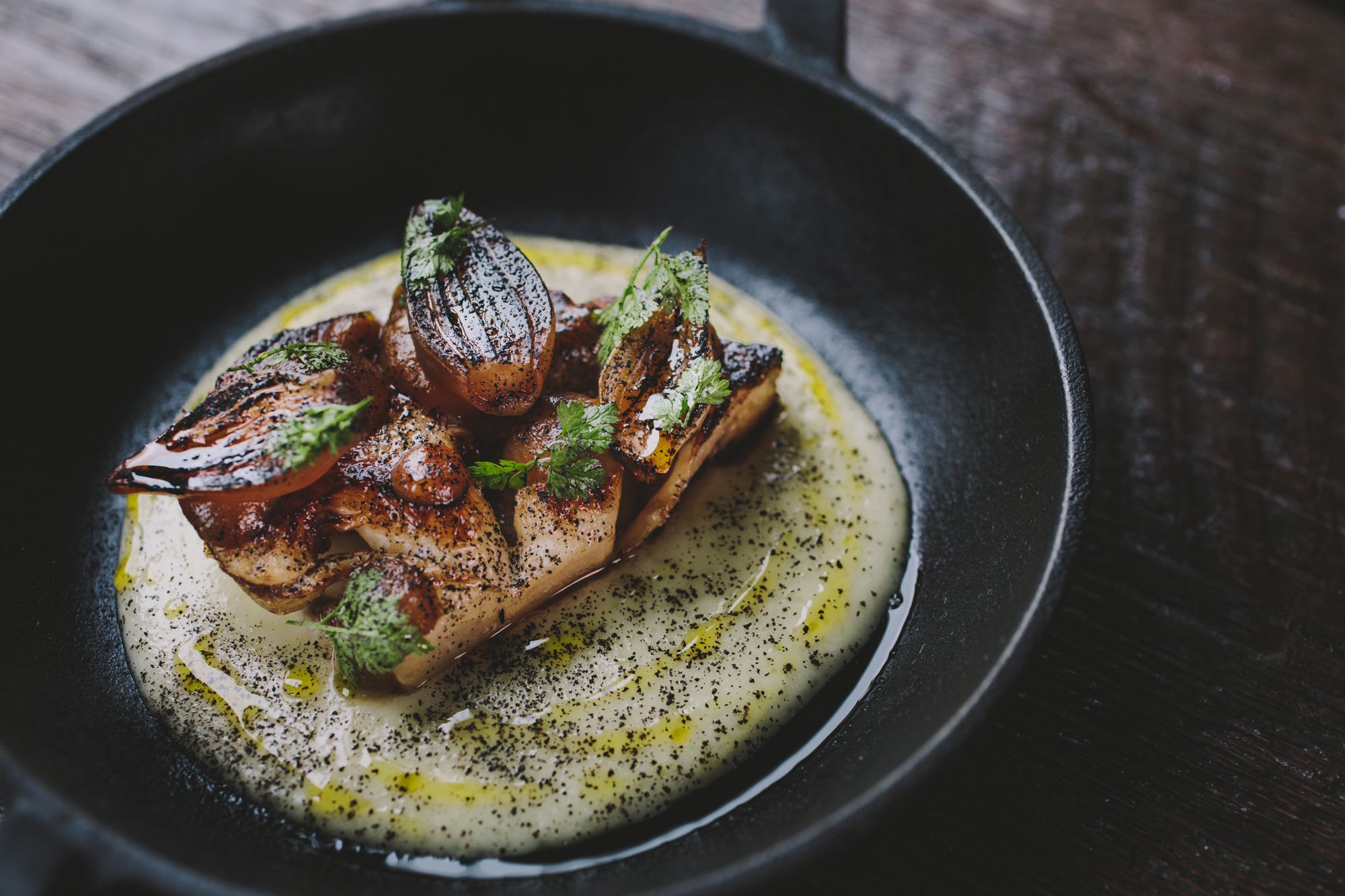 Stu and the team create the most delicious dishes imaginable, infused with the smokey flavours from the coals and presented to look just as beautiful as they taste. Open for dinner (as well as on Sundays for lunch), they offer a terrific 4-course dinner menu or The Blind Five – a special 5-course tasting menu chosen by the chef. Whichever option you choose, you can expect a hearty, wood-fired feast.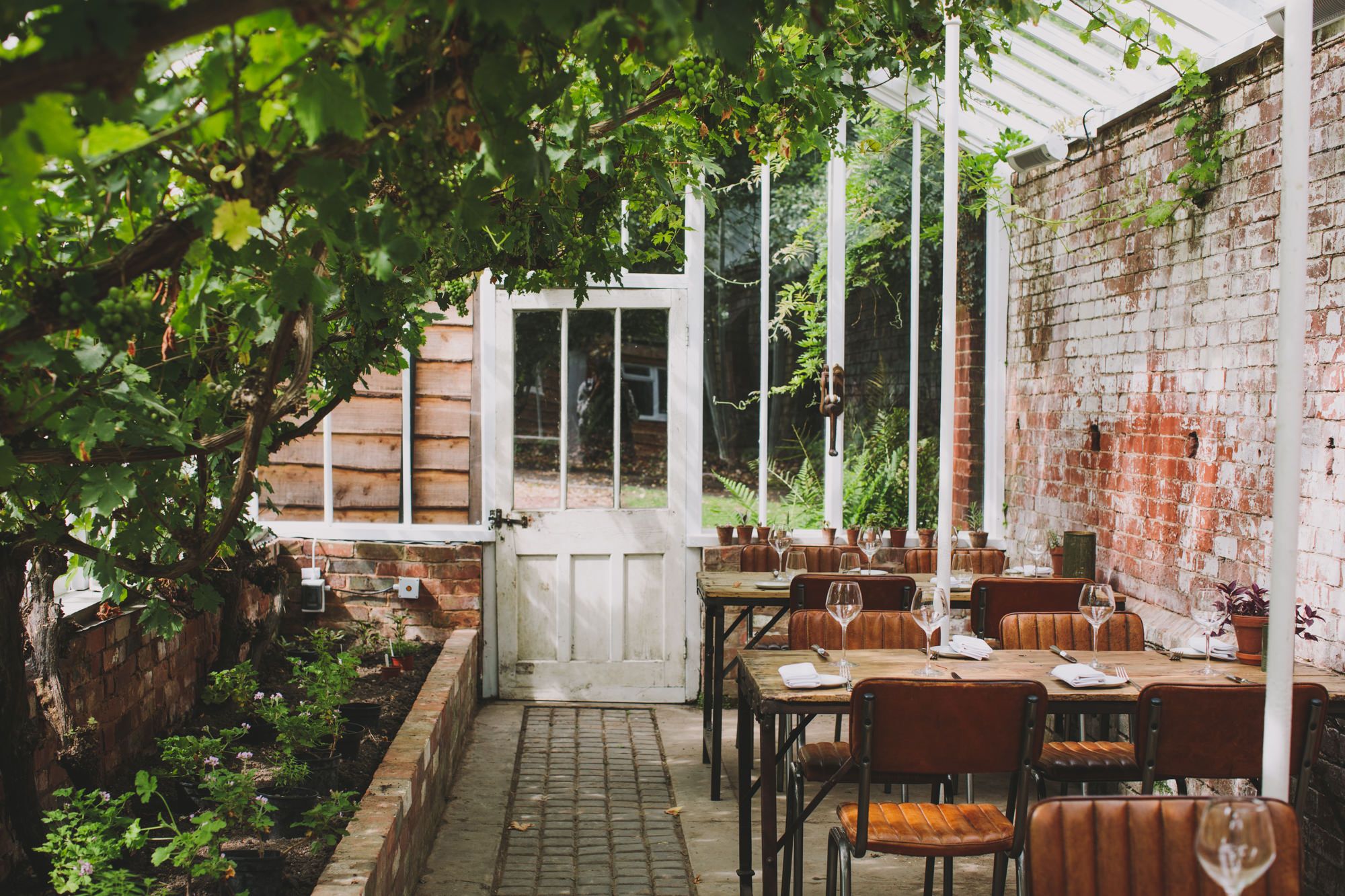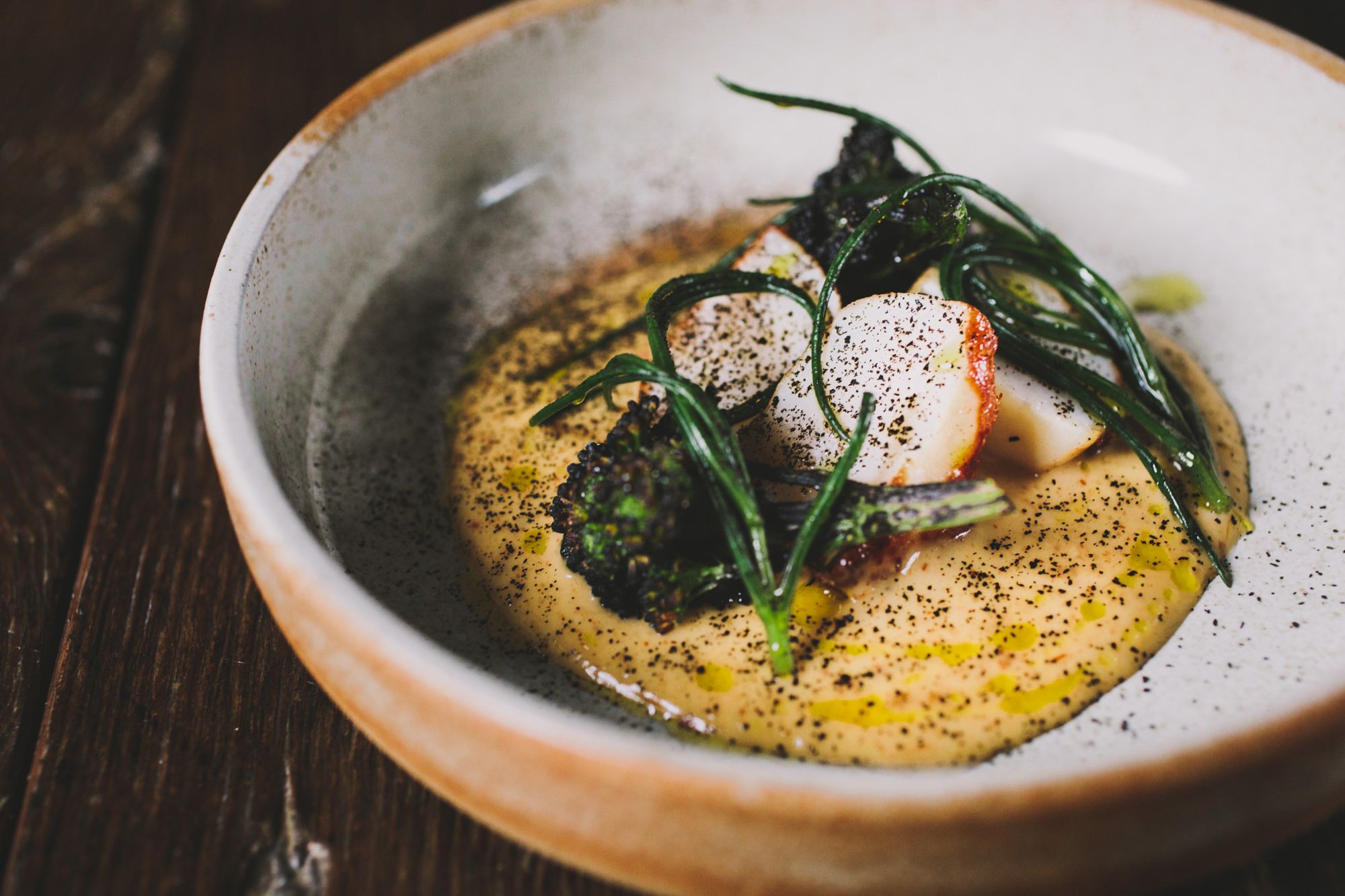 Your experience always begins with a selection of snacks from the garden (think pickled radish and carrot, crispy kale and chive emulsion), cured meats, and freshly-baked sourdough. The dishes to follow change with the seasons but you can expect the likes of oak smoked trout, pickled tomatoes and nasturtium, or chicken liver parfait, smoked beetroot chutney and walnut toast to start. Mains will include prime cuts of meat, market-fresh fish and seasonal vegetables cooked over fire, served with their signature boulangère potatoes (which are insanely tasty!) and barbecued hispi cabbage (trust us when we say these two sides are to die for). Incredible desserts such as buttermilk panna cotta, chocolate delice, or sticky toffee pudding will round off the experience nicely. As a final flourish, diners are invited to gather around the fire pits and enjoy making and eating s'mores.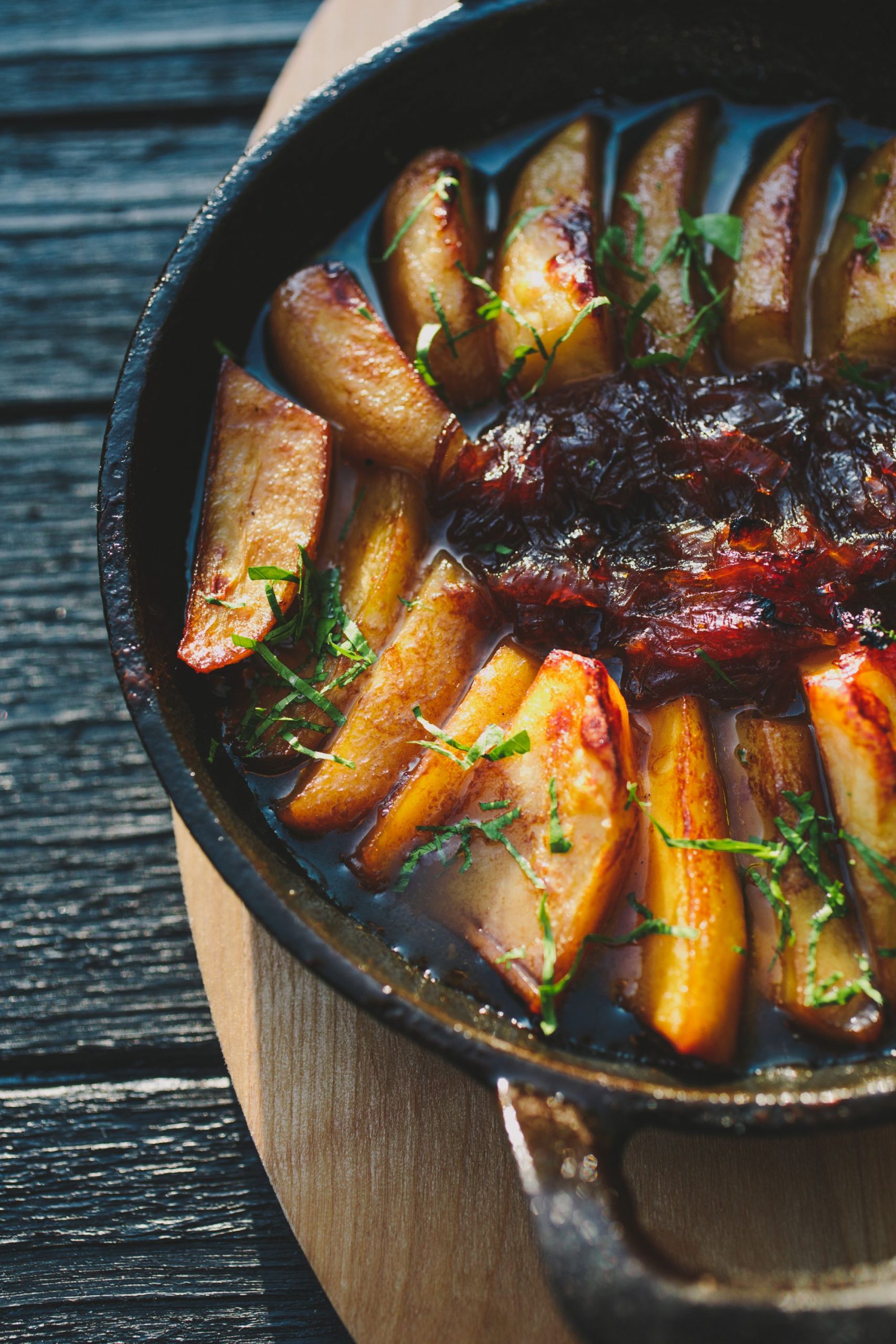 On top of the incredible evening menu, Smoke is also open for Sunday lunch – and it is one of the very best Sunday lunches you will ever eat. Expect the same style of cooking, featuring mouth-watering starters, perfectly cooked meats, with those incredible boulangere potatoes, and hispi cabbage, cauliflower cheese, pigs in blankets and more, followed by indulgent desserts. The flavours are immense, the experience is wonderful, and it's the perfect way to spend a Sunday lunchtime/afternoon with your chosen companions.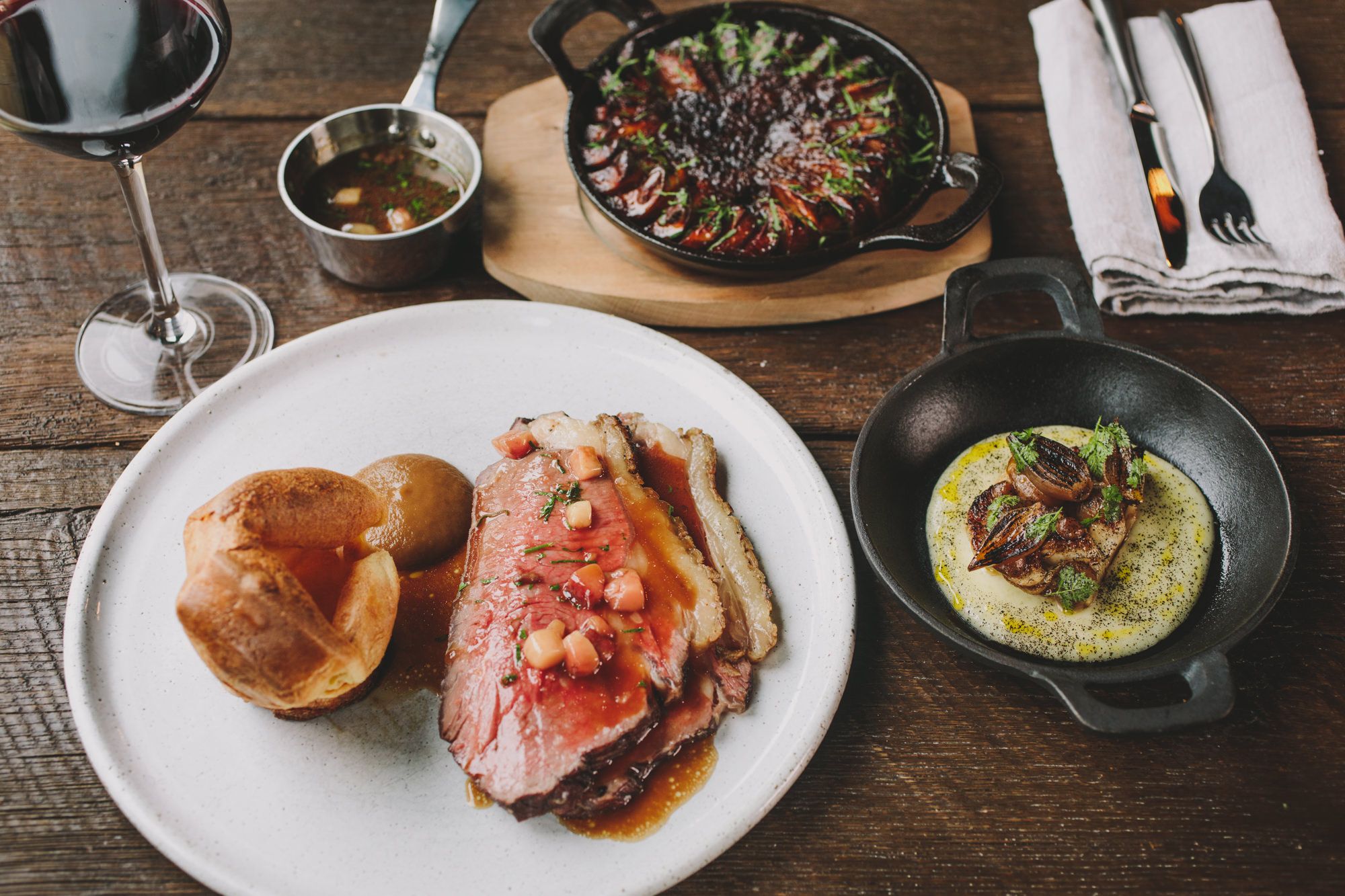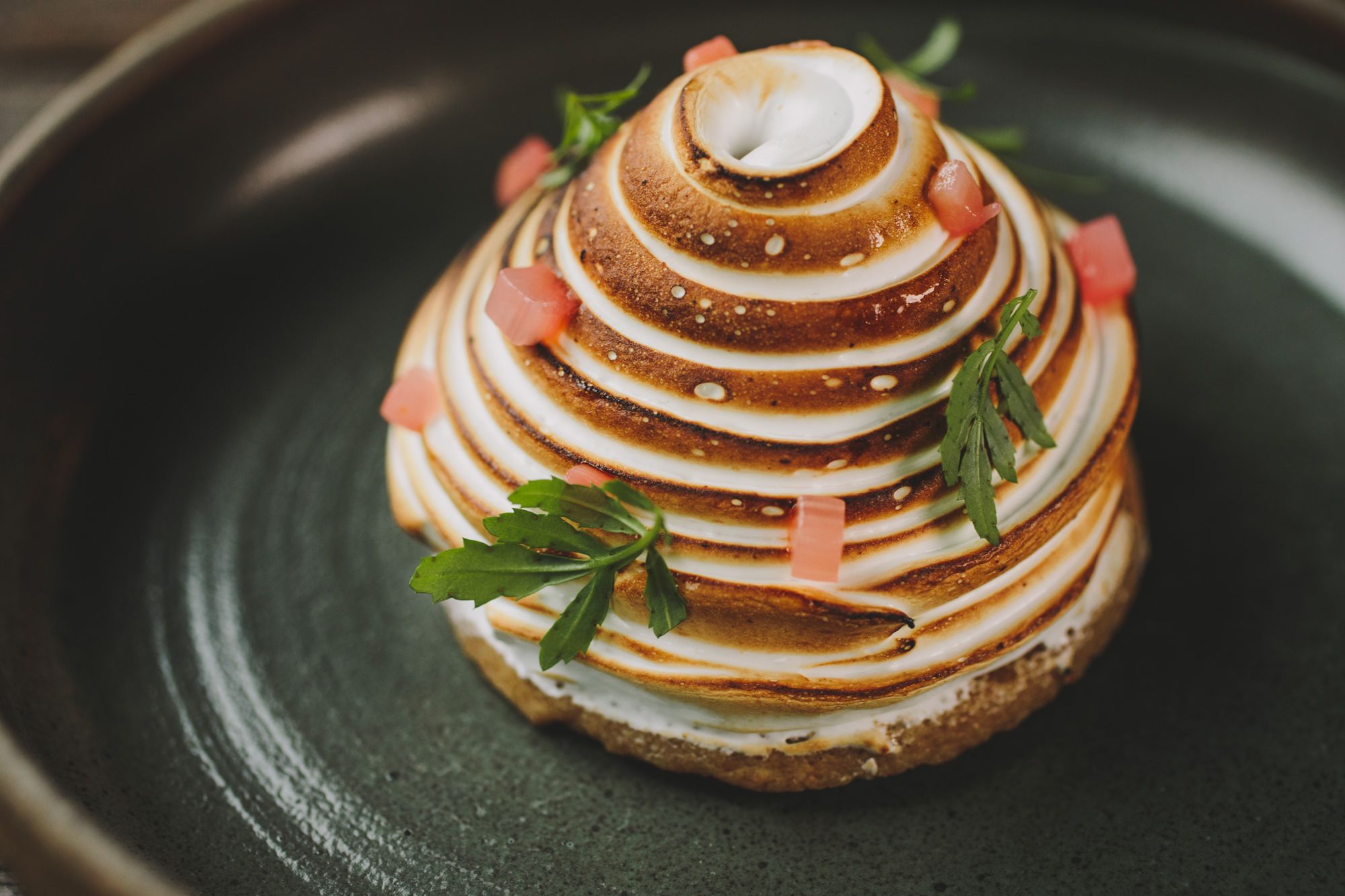 To accompany your meal, there are a number of drinks options, including a considered wine list filled with natural wines, grown without chemicals and pesticides, chosen for their exceptional fruit quality and flavour as well as their responsible farming practices. Alternatively a small selection of house cocktails are also available, often featuring seasonal ingredients from the gardens, as well as soft drinks and other options too.
The restaurant itself is one of the most gorgeous locations you will have the pleasure of dining in. From the converted furnace house with exposed bricks, dark wood and stylish leather chairs, which exudes cosy, comfortable, relaxed vibes to the super romantic greenhouses draped in vines, dappled with sunshine and bathed in natural light – this is a restaurant space like no other. With the backdrop of the beautiful walled garden, and set in the stunning estate, this is the ideal spot for a romantic date night, a special celebration, or just a delicious meal in a beautiful location.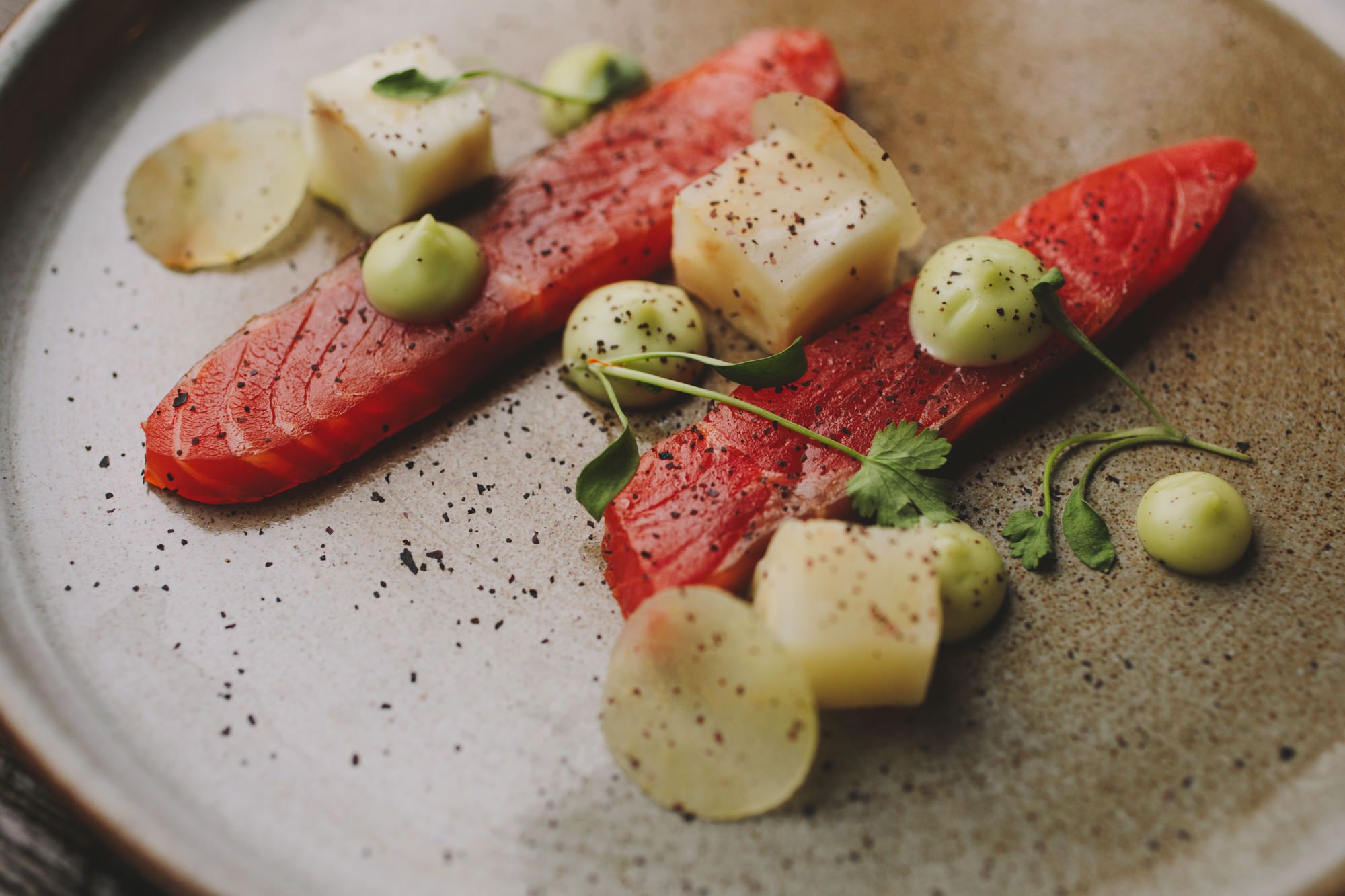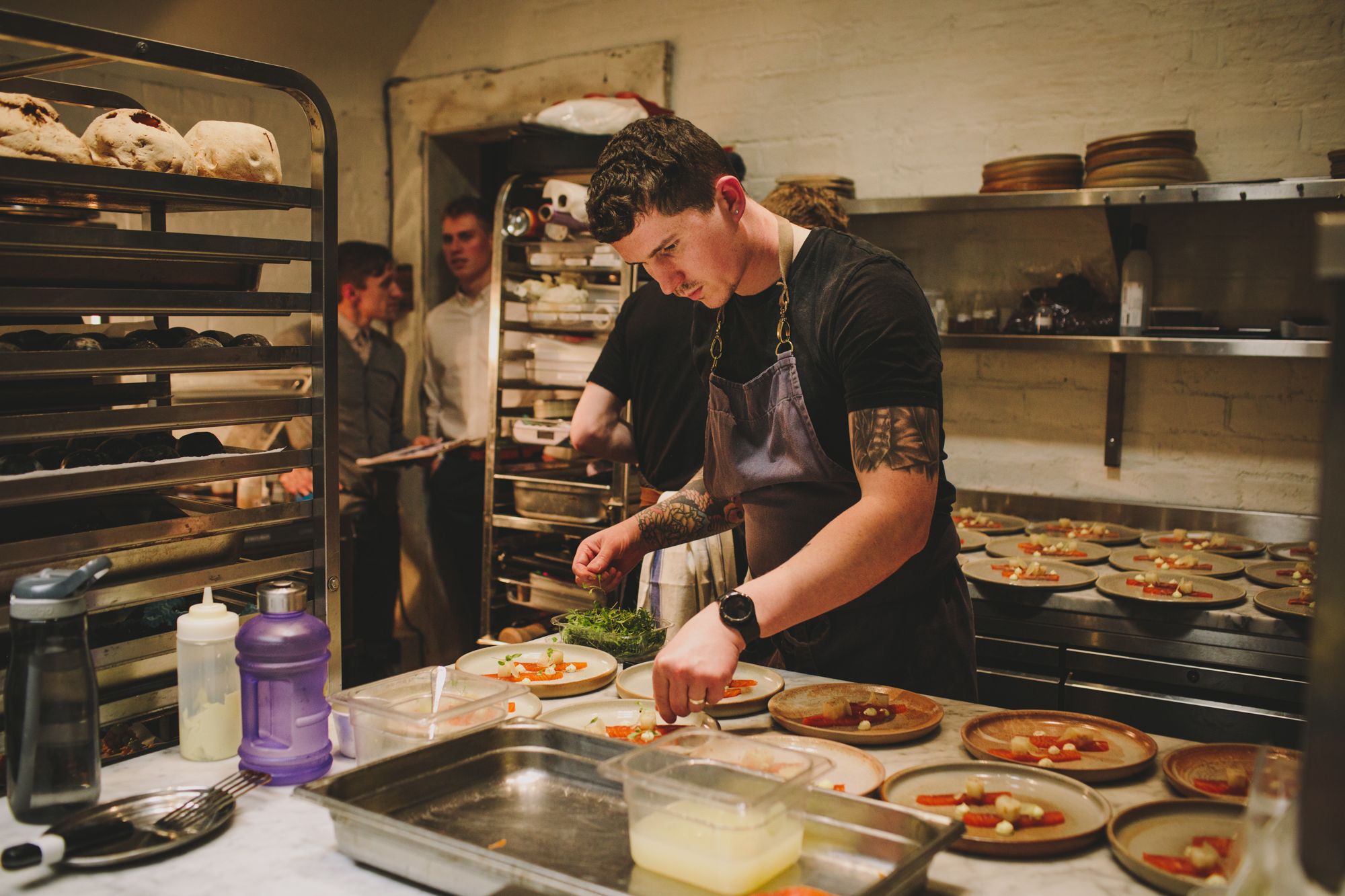 The restaurant celebrates simplicity and honesty, delivering on quality, flavour and service without ever being pretentious. If this sounds like your ideal place (trust us, it is) – get booking your table now and enjoy a wonderful wood-fired feast.
Now offering Independent Birmingham App Members: 10% off food (Tuesday – Wednesday) [Please mention your IB App upon booking]