The amount of sleep required by the average person is five minutes more.
Sometimes all you need is a good night's sleep. We all love to get snug as a bug in a rug and snooze away in warmth and comfort, and where better to lay your weary head to rest and count sheep than in the very heart of the city.
Introducing Staying Cool.
Located at the very top of Birmingham's most iconic cylindrical building, The Rotunda, in the heart of Birmingham city centre, Staying Cool apartments give you the opportunity to spend the night in comfort and style – whilst enjoying a truly sensational view of the city.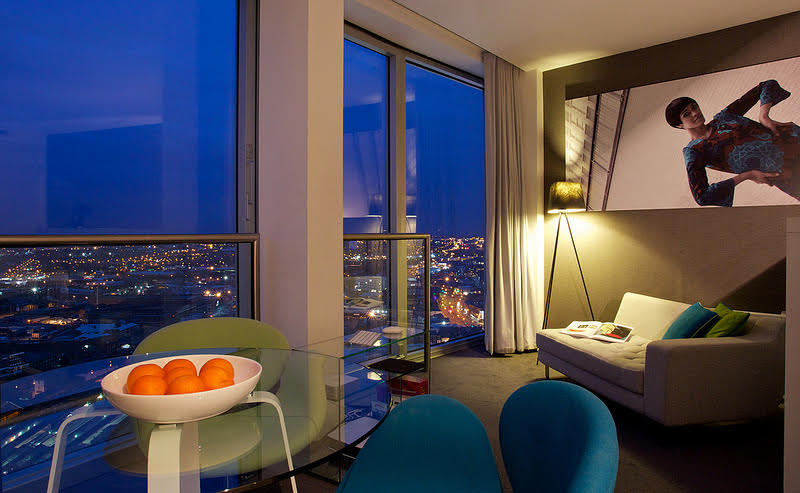 Staying Cool offer serviced apartments perfect for independently-minded business and leisure travellers. With a choice of spacious one and two bedroom apartments complete with king-sized beds, Sky TV, DVD player, blackout curtains and fresh coffee provided by Quarter Horse Coffee, and 20th floor penthouse apartments with the highest open-air balconies in Birmingham – staying the night in Birmingham has never been more stylish, or cool.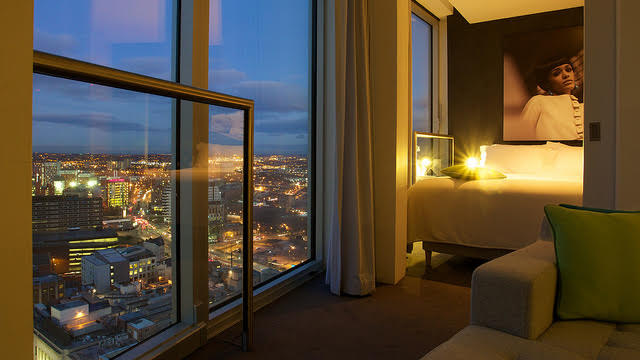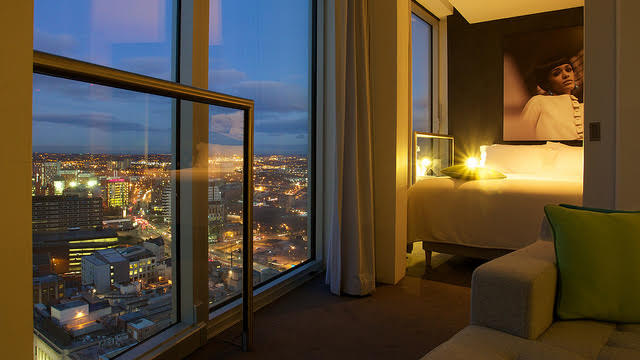 In regard to the snoozing you'll be doing, Staying Cool provide probably the comfiest beds you'll ever have the privilege of star-fishing on (for those of you who starfish, you know what we're talking about). The king-sized beds are pocket sprung with memory foam, allowing you the perfect night's sleep even if (like us, and so many out there) you have difficulty sleeping. Swaddle yourself in the super-sized duvet, rest easy and know that upon waking there's fresh coffee waiting for you, as well as fresh oranges and a juicer so that you can make your very own freshest-of-the-fresh orange juice. Super. In addition to the ridiculously comfy and snooze-inducing bed (trust us, you'll have a hard time getting out of it in the morning – it's just too darn cosy!), the blackout curtains ensure that your slumber goes undisturbed throughout the night. And that's just what we like to hear.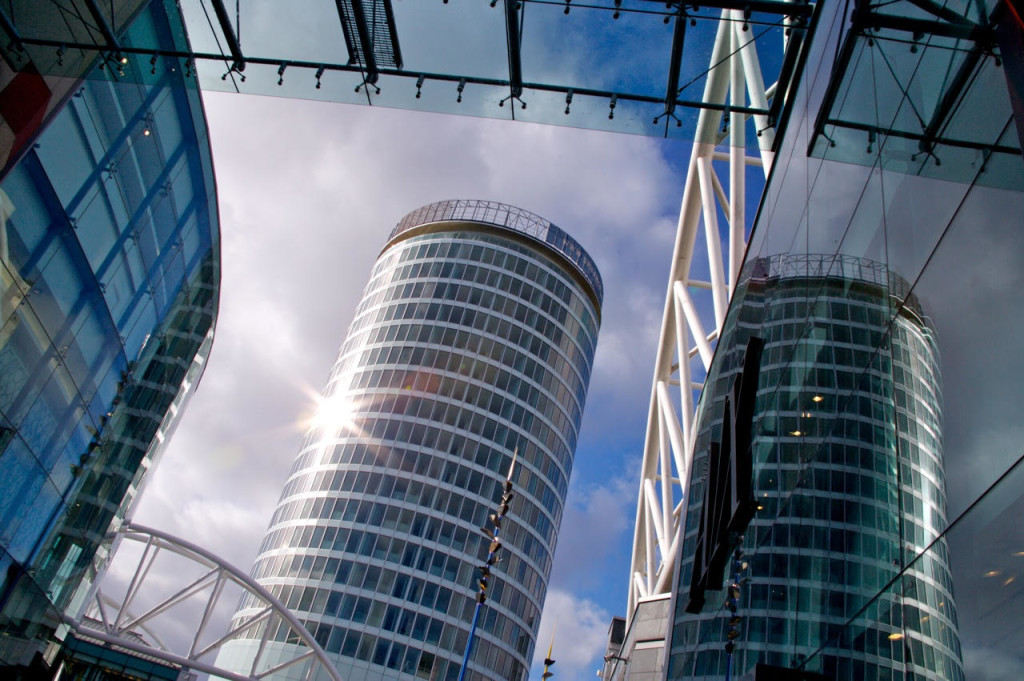 A collision of form and functionality, Staying Cool apartments are not only beautifully-designed and furnished (embodying a contemporary-chic vibe) but with all the things you could ever need for a stop-over right there in the apartment (including plenty of plug sockets, for those of you who are eternally plagued by the low-battery sign on your phones, tablets and laptops), they are brilliantly functional. Indeed, a night at Staying Cool is a marvellous end-to-end experience from check-in to check-out, and one we cannot recommend highly enough (get it, because they're at the top of The Rotunda…).
Your next move: plan a lovely dinner date somewhere followed by a few drinks after, then book a night at Staying Cool for your sleepover in the big city. You'll definitely earn all the brownie points with your loved one (which we heard are then cashed in and converted into actual brownies – we're pretty sure that's correct). Enjoy a peaceful night's rest and brilliant views of your dear Birmingham, all in one go. You can thank us for the top tip later.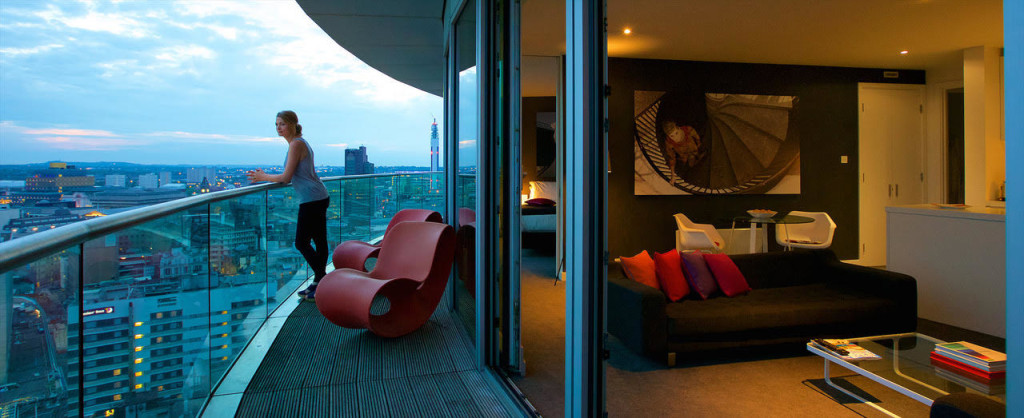 Now offering Independent Birmingham Members: 15% off any apartment using the code: INDBHAM
Terms and Conditions
Booking using the discount code can be done online via the Staying Cool

website

.
Please present your Independent Birmingham App/Card upon arrival in order to redeem the offer.