If there's one thing we just can't get enough of, it's fried chicken!
We just love the stuff. Crispy on the outside, soft and juicy on the inside, swaddled in a deliciously crispy coating, or tossed in a flavour-packed spice blend, we just can't help ourselves when it comes to fried chicken. Luckily for us, we know just the place to go when that fried chicken craving strikes (and if you're anything like us, that's at least twice a week)…
Introducing Yardbirds.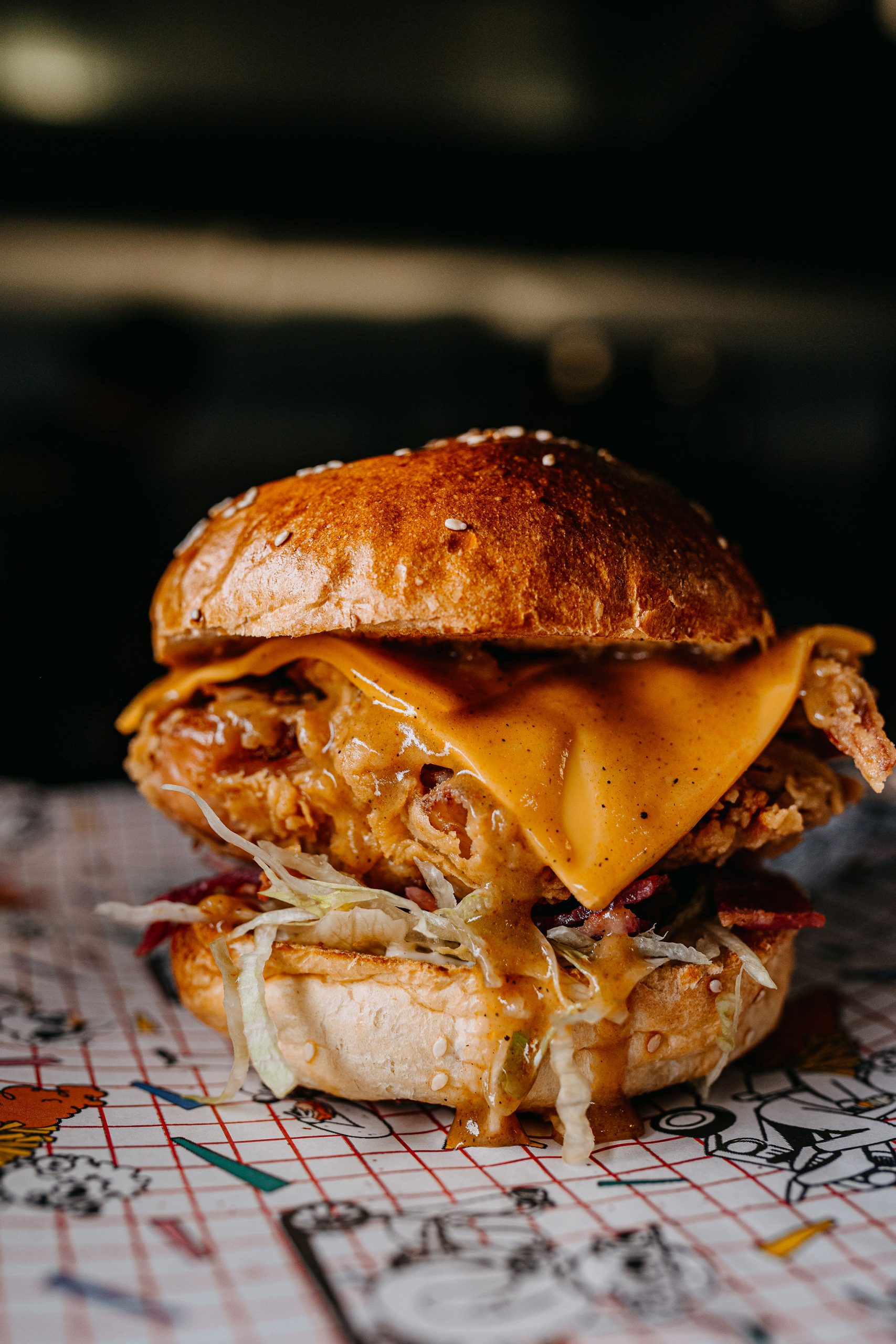 Located on Pershore Road, Stirchley, Yardbirds is the street-food trader turned restaurant bringing their epic fried chicken to the suburbs.
As if Stirchley's food scene couldn't get any better, the awesome Yardbirds have opened up on Pershore Road, slinging their insanely delicious fried chicken treats every Thursday – Sunday. Many of you will already be familiar with Yardbirds of course, as they have been on the incredible Brum street food scene since 2018, serving up their delicious buttermilk fried chicken to punters at all the best street food events around the city and beyond (including our Independent Birmingham Festivals).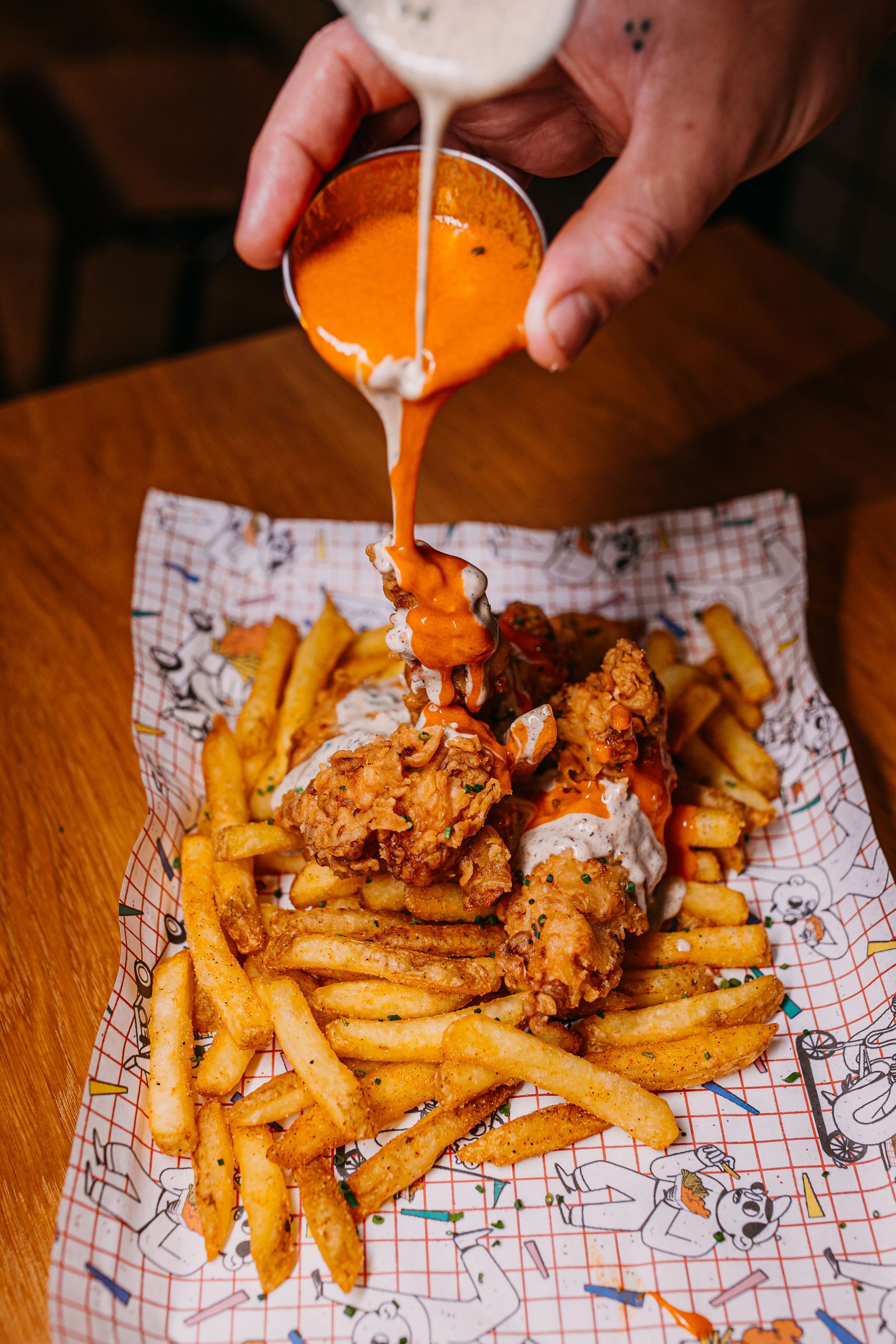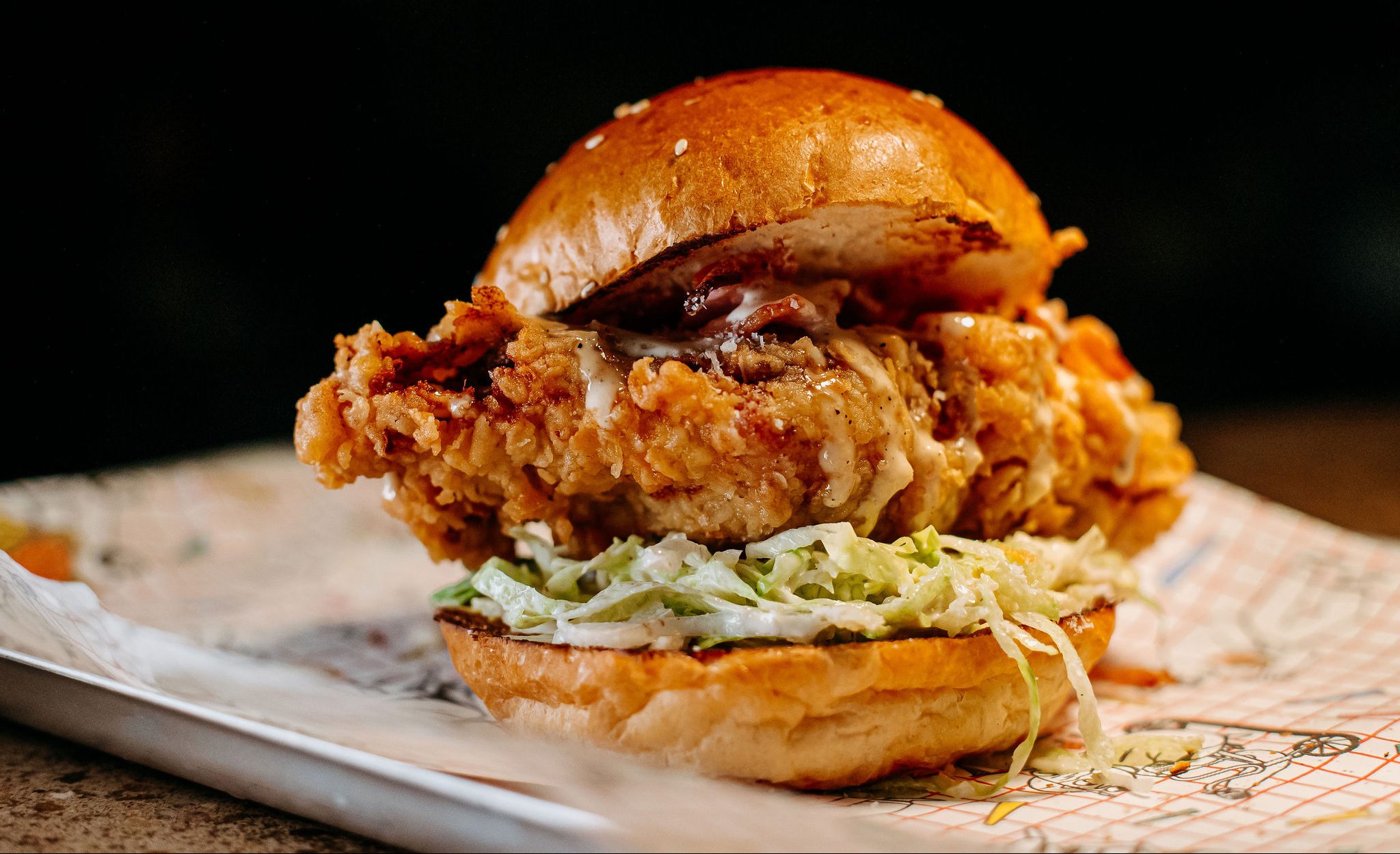 So, we're pretty sure that, like us, many of you will be rushing over to Stirchley at your earliest opportunity (now?) to go and get your mitts around one of their amazing fried chicken burgers. Brought to you by the incredible teams behind the legendary The Bournville Waffle Co, Seasonal Markets and Pietanic, Yarbirds is a love letter to American style buttermilk fried chicken which has found a bricks and mortar home in the fantastic Stirchley (already home to so many amazing independents).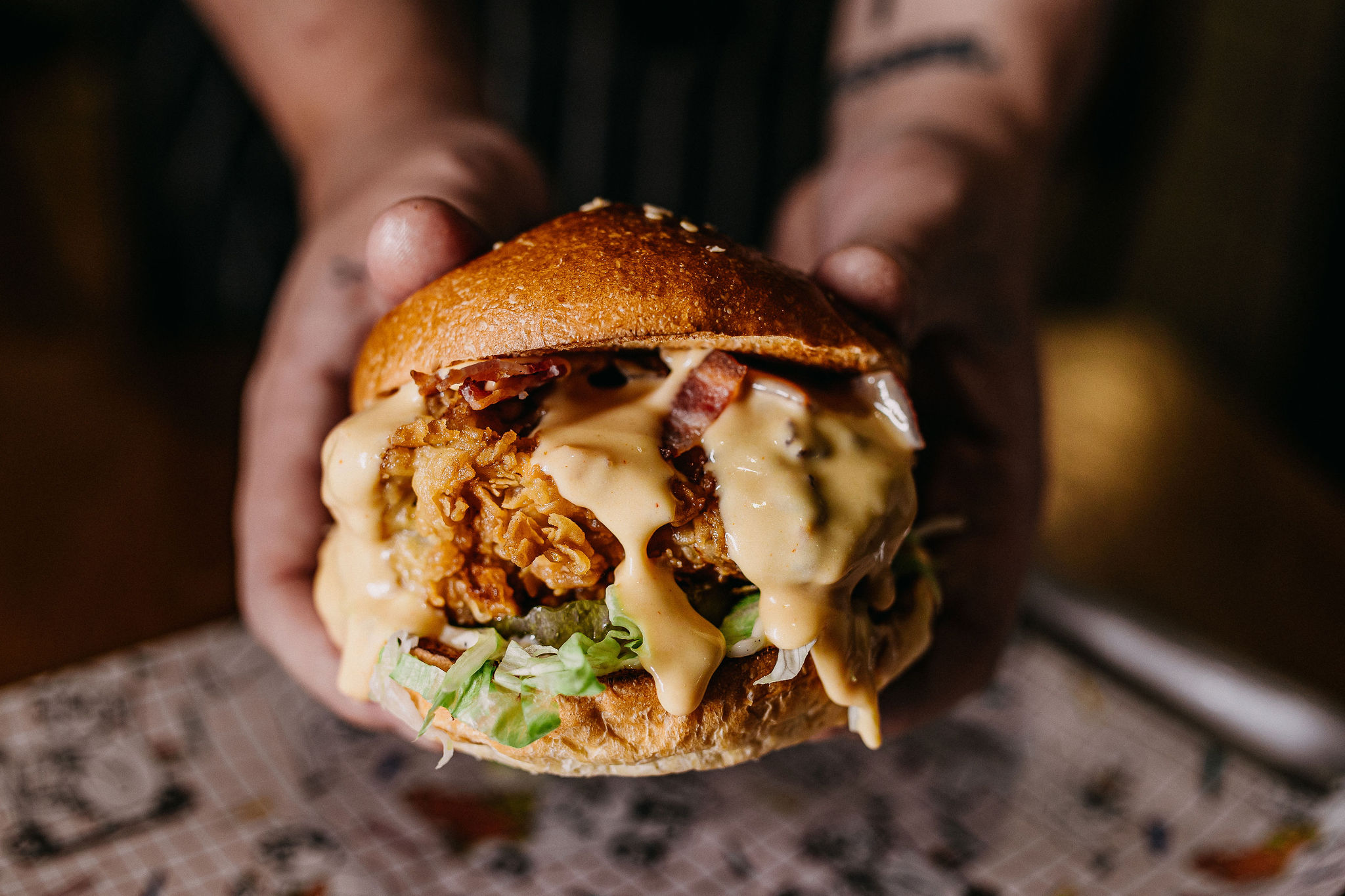 The restaurant allows the Yardbirds team to expand on their offering from their street food menu and include sides like chicken wings, frickles, and mac 'n' cheese, and mains such as chicken and waffles, as well as a choice of vegan fried chicken too, alongside the usual favourites (their burgers, strips, and fries that many of you will have enjoyed at street food events).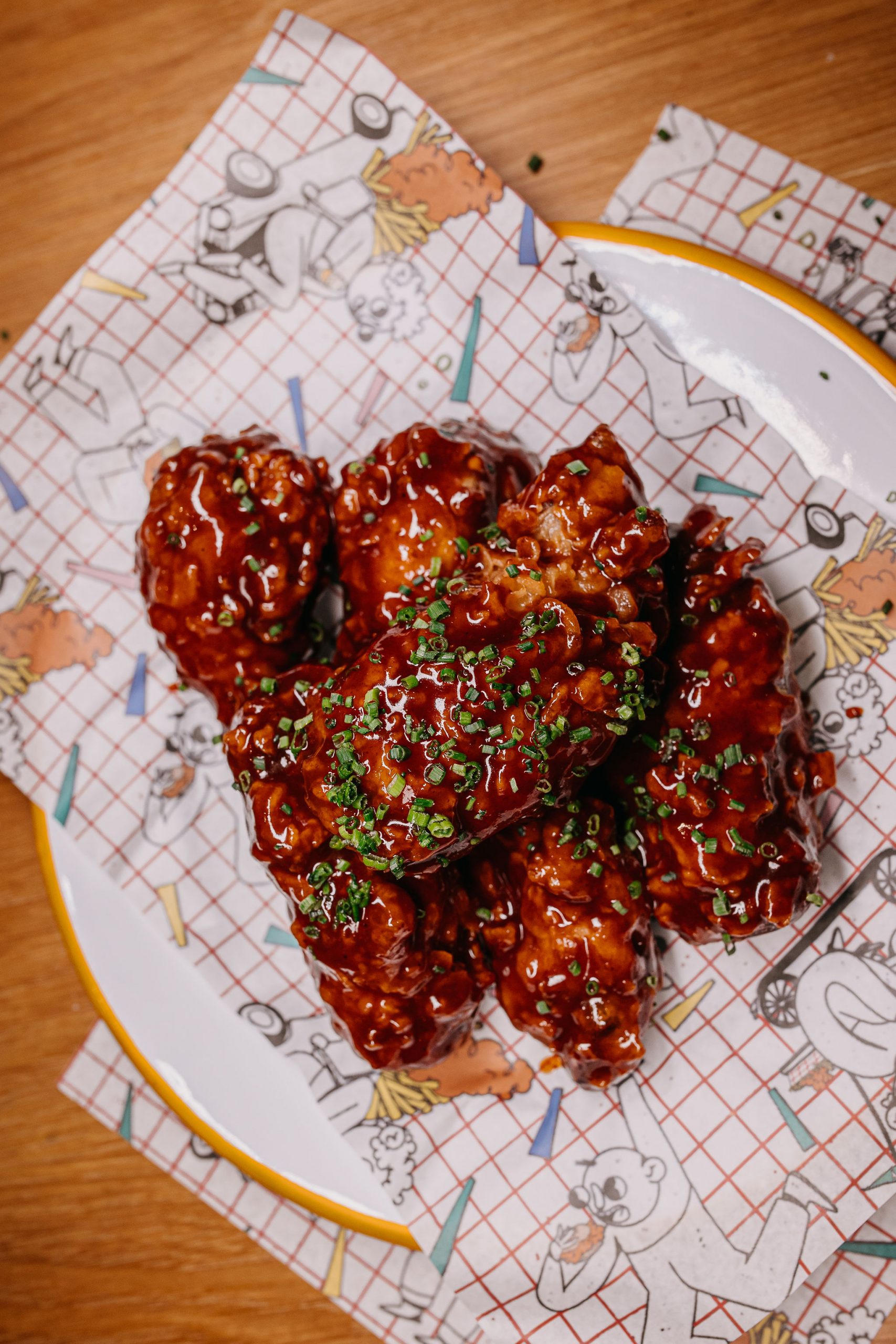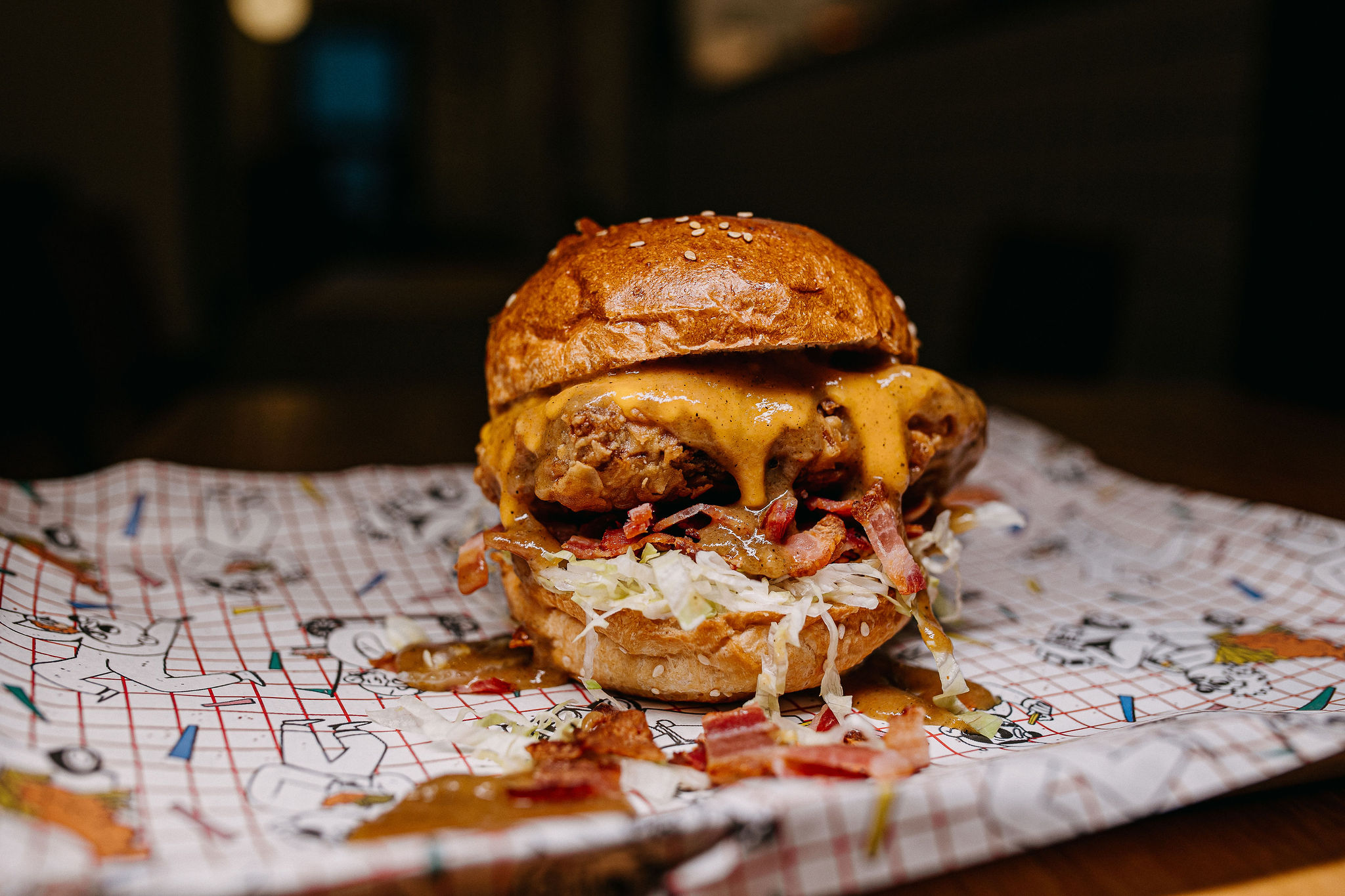 The star of the show here, naturally, is the chicken. Over the years they have taken care to perfect their recipes and techniques to create the ultimate fried chicken. They take juicy chicken thighs (you can ask to swap to breast if you prefer), brine them so they're perfectly seasoned and retain their juiciness, dunk them in buttermilk and coat them in their signature coating, before deep frying them to perfection. The flavour is amazing, the crispy coating is perfectly crisp, and the chicken inside retains its juiciness – its heaven on a plate (or in a bun, or on a waffle… you get the idea).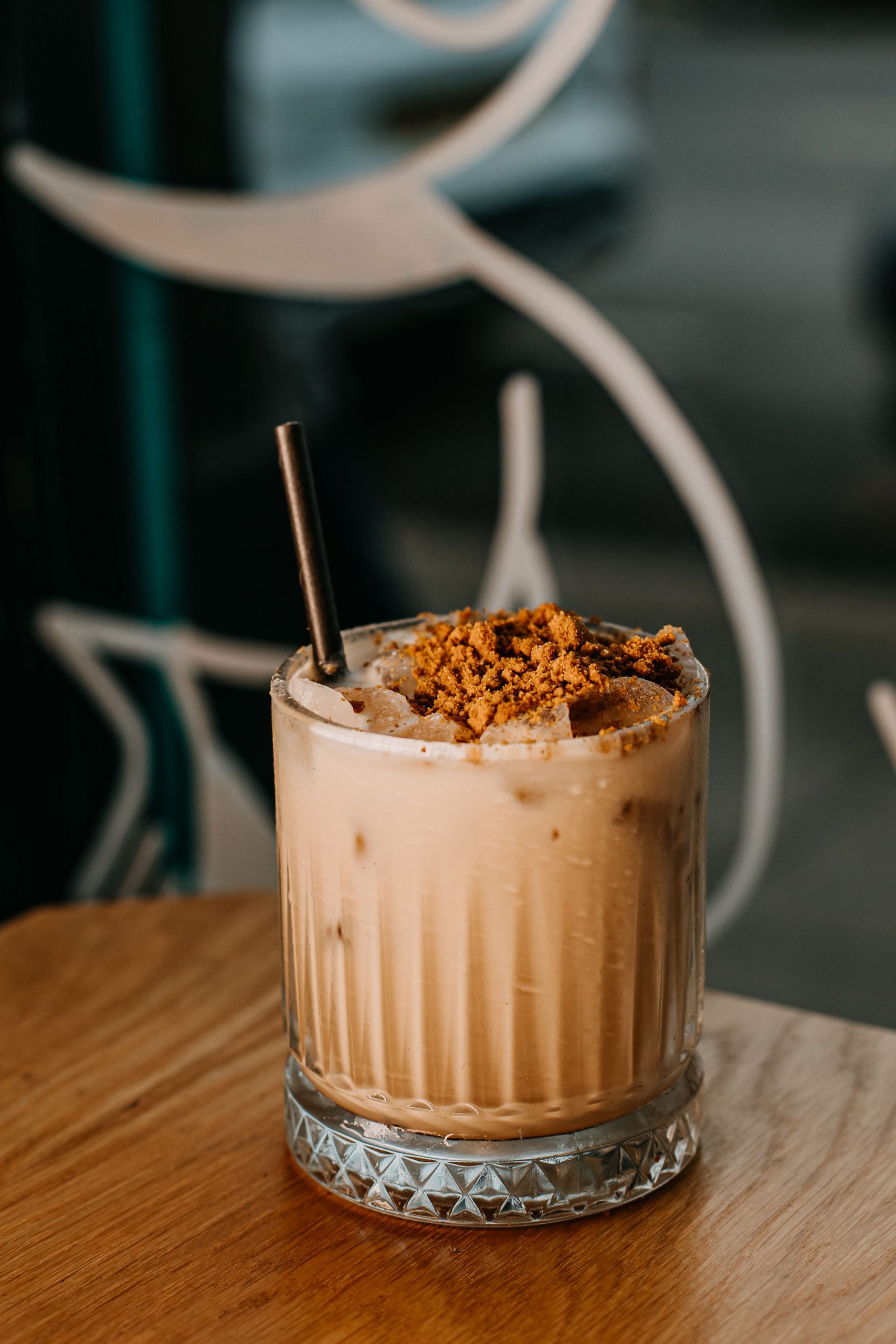 Whilst the chicken is the main character in this scenario, the supporting actors are just as sensational. Whether you choose to have your chicken in a bun, on a waffle, with a side of chips or straight up as it comes, there are lots of options – each one as tasty as the last. Their brioche buns are the perfect vessel for your burger, their waffles are the ideal seat for a plump chicken thigh, and their house-seasoned fries are the ultimate accompaniment (after all who doesn't love chicken and chips?!).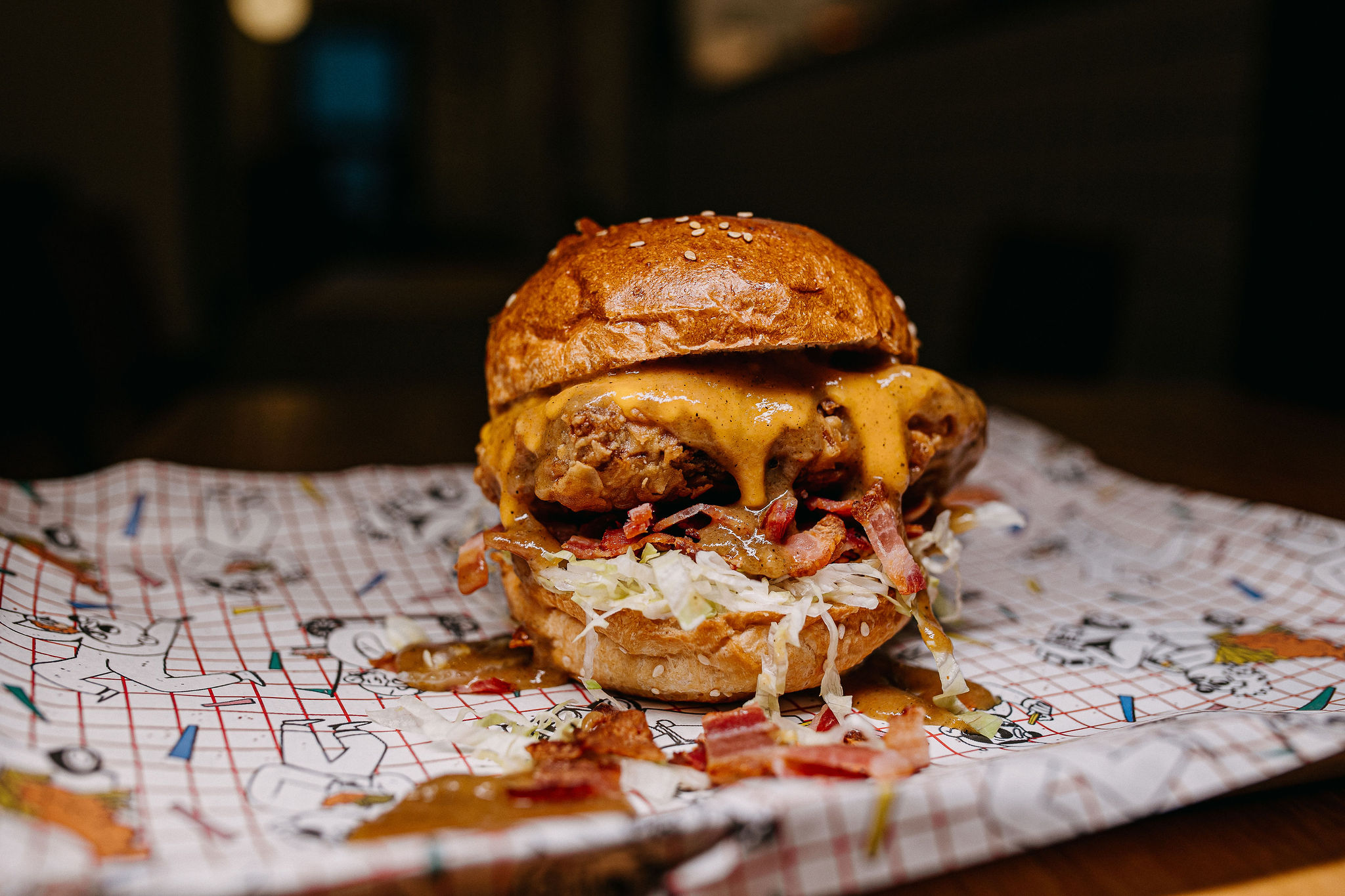 One of the things we love the most about fried chicken is that it's accessible as well as super duper tasty. This is a family-friendly restaurant with an offering that is sure to put a smile on anyone's face. To make families feel extra welcome, they have a kids menu (called the 'Little Cluckers' menu – cute) featuring mini fried chicken burgers, mini strips and chips, and soft serve ice cream for puds (also available for grown-ups, but we'll talk about that later). Bring the whole family for a yummy feast like no other.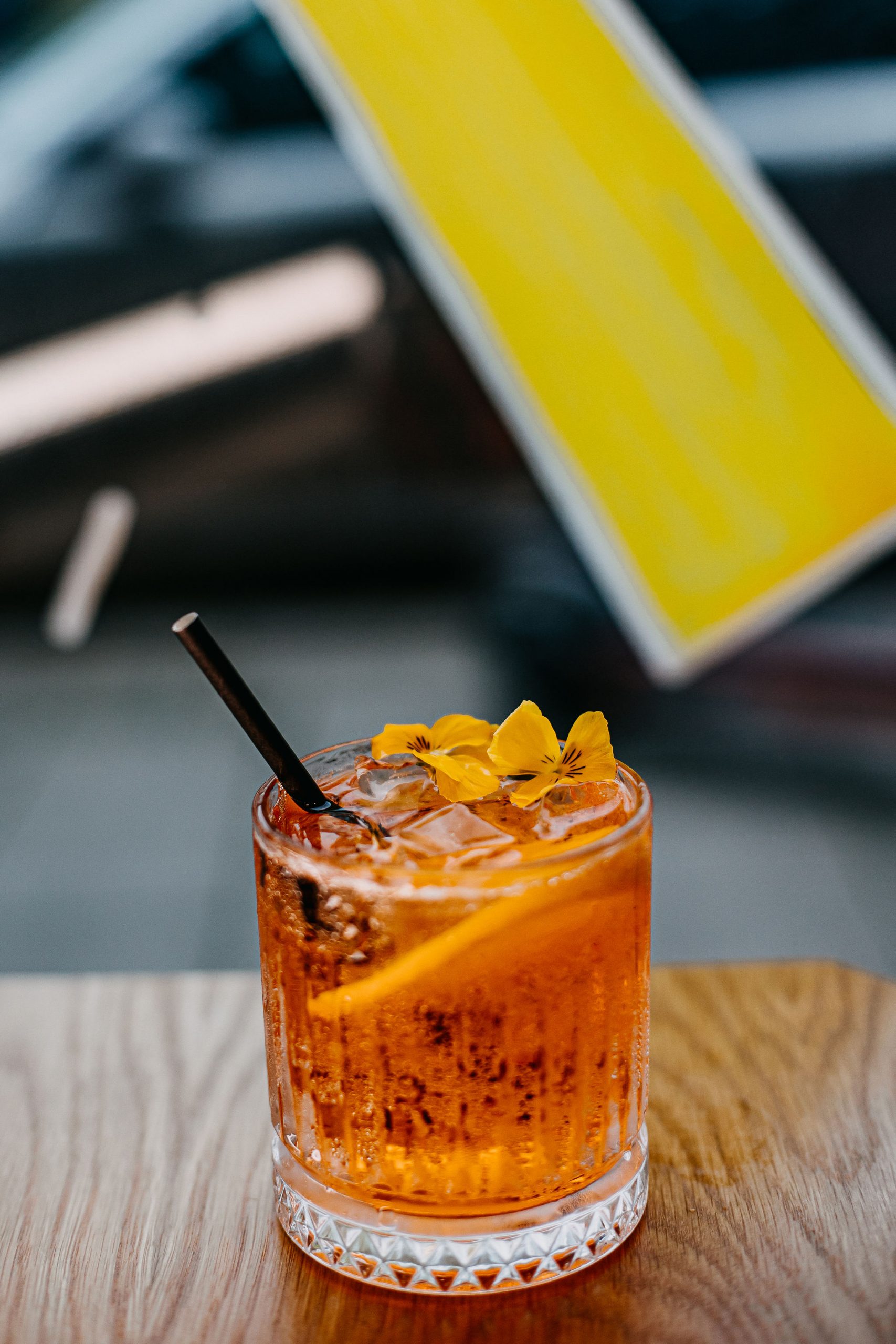 To accompany your delicious fried chicken, you'll want a drink and Yardbirds have thought carefully about the best drinks to offer alongside their food menu. You'll find a great selection of craft beers from local breweries such as Attic Brew Co., Glasshouse Beer Co., and Deya, as well as a selection of natural wines, craft ciders, spirits, soft drinks and a cocktail menu too. We have to give a shout out to their Biscoff White Russian which is an absolute treat and one not be missed. Next time you visit, be sure to order yourself one of these, it's a thing of beauty.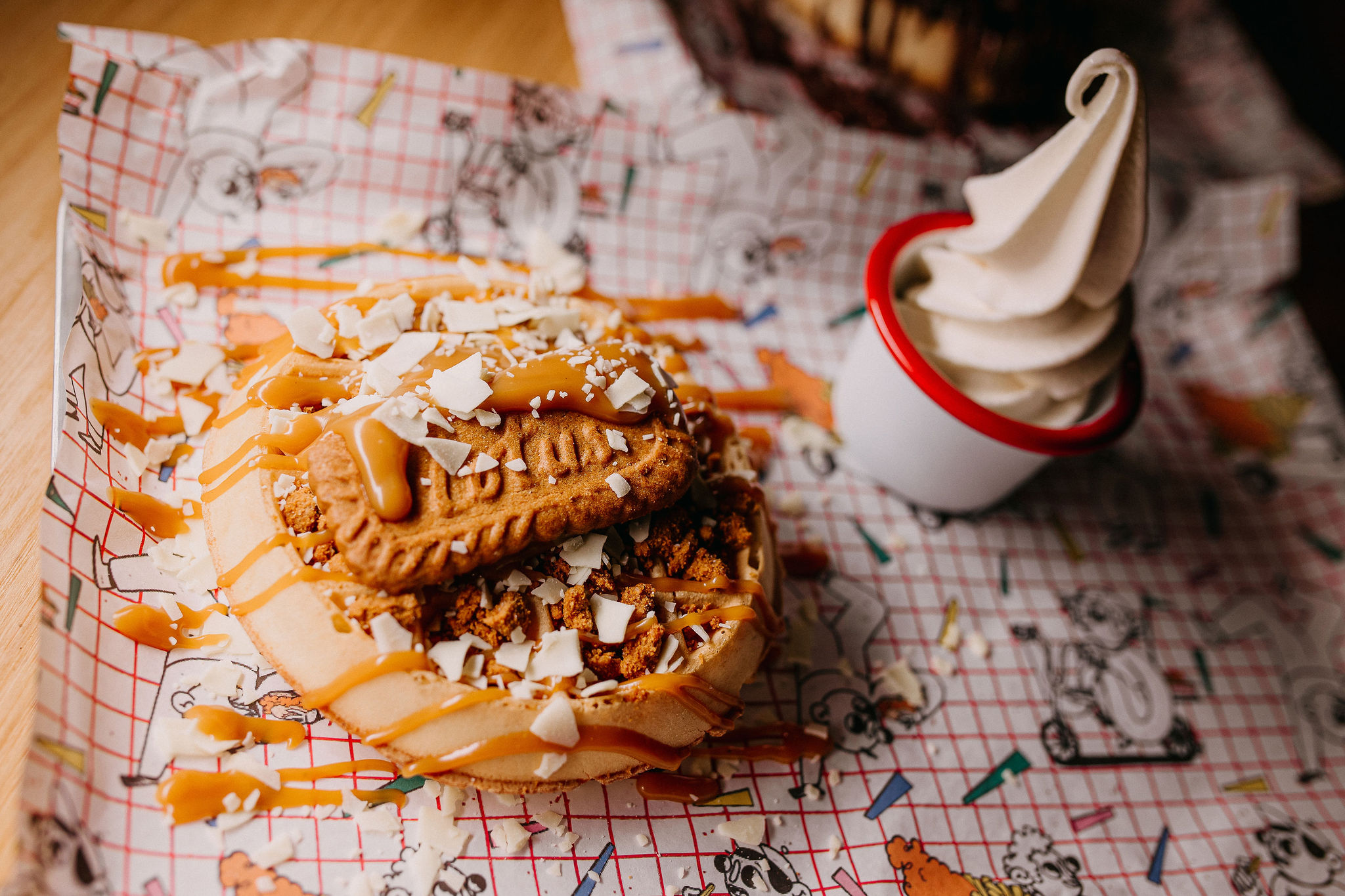 To round off your feast, you might fancy something sweet and Yardbirds have a great dessert menu to fill your bellies with before you go on your merry way. Loaded waffles and soft serve ice cream sundaes are the order of business here, and they do not disappoint (what else would you expect from the legends behind The Bournville Waffle Co!).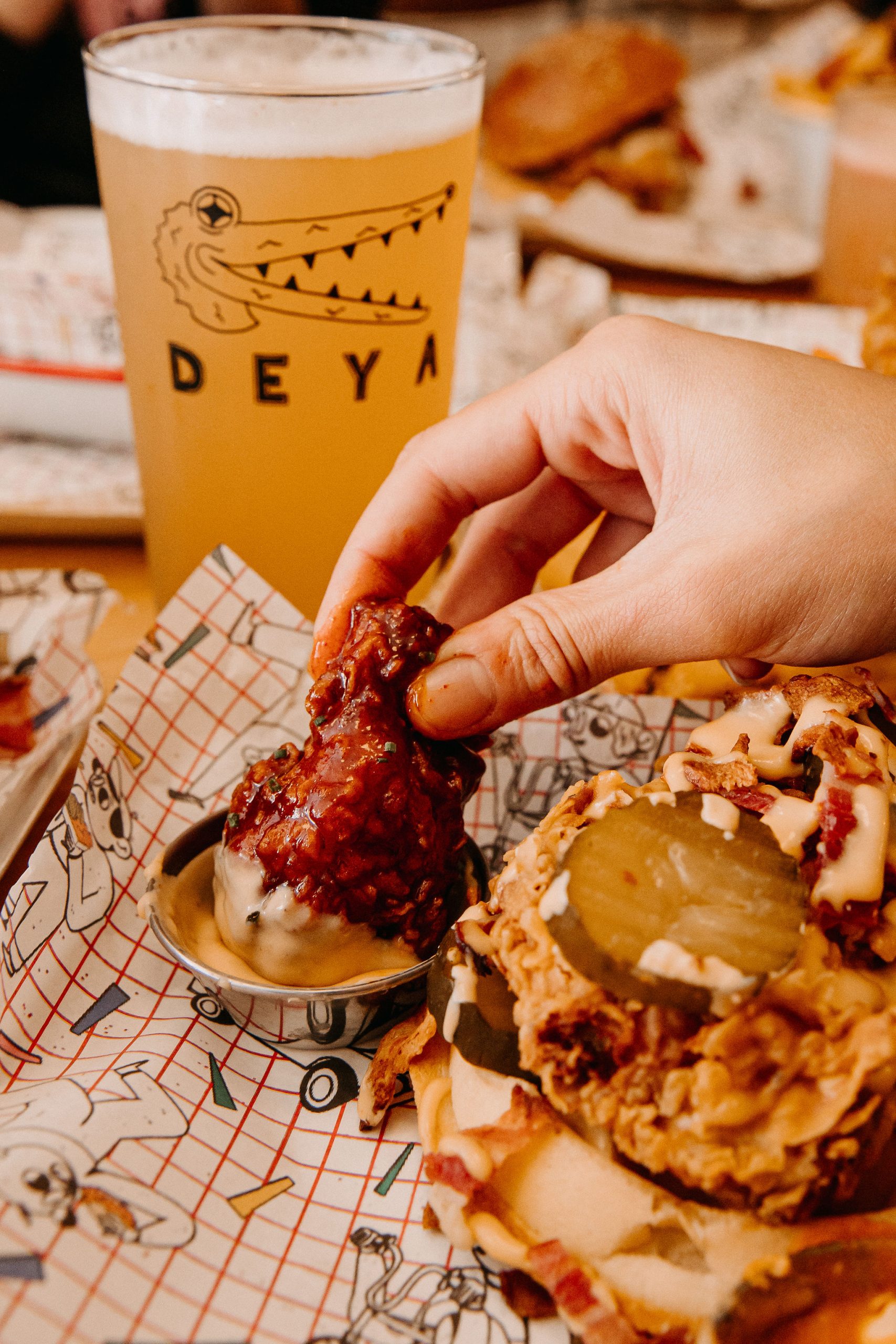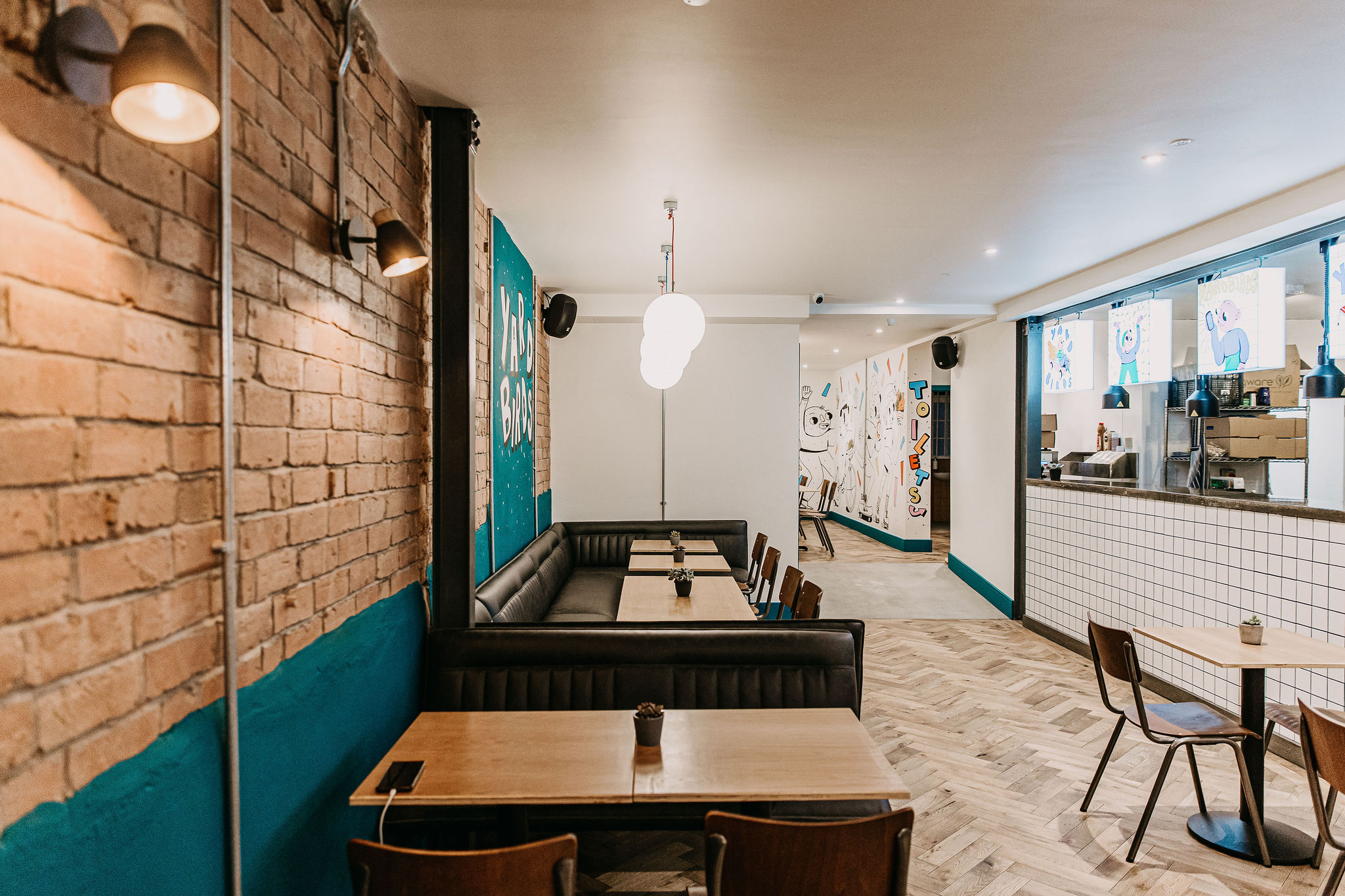 The interior at Yarbirds is bright, colourful and fun with cartoon illustrations throughout. This laid-back eatery is the perfect place to grab a casual bite to eat and enjoy that seriously tasty fried chicken of your dreams (followed by some soft serve, obvi). Go and get your feast on at this fantastic fried chicken joint.
Now offering Independent Birmingham Members: 15% off food