Sometimes, a restaurant opens up and becomes such an integral part of your life it's hard to imagine there was ever a time before it existed.
Filling a hole in your life that you weren't even aware of until, suddenly, this new place makes you feel alive once again. This is how we feel about one of Birmingham's smallest restaurants. A tiny restaurant doing big, big things, and occupying an even bigger place in our hearts. Let us tell you more…
Introducing Tiger Bites Pig.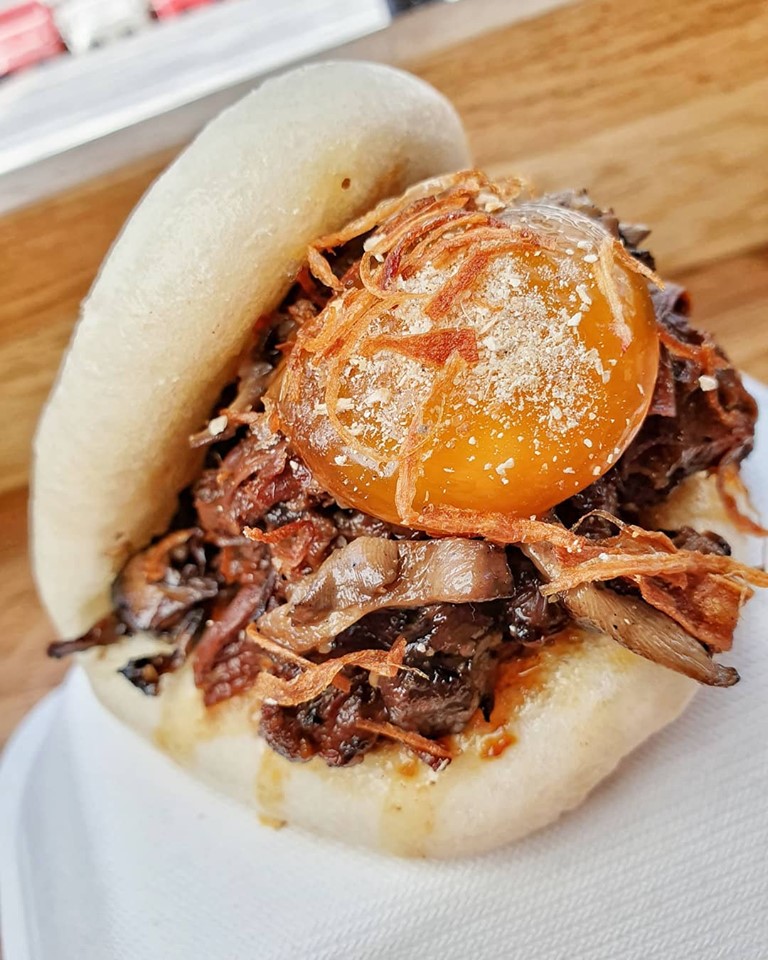 Photo: The Fat Foodie UK
Located on Stephenson Street, Tiger Bites Pig is the bao bar we all need in our lives.
It's undeniable. Bao is taking the foodie scene by storm and, just like everyone else, we can't get enough! If you've still not tried bao, you are seriously missing out. Those buns are like little culinary clouds – fluffy, yet sticky, and so, so moreish. Combine them with the most sumptuous flavours, perfectly cooked meats, flavourful veggies, and sauces and toppings packed with taste, and you have one of the most delicious dishes around.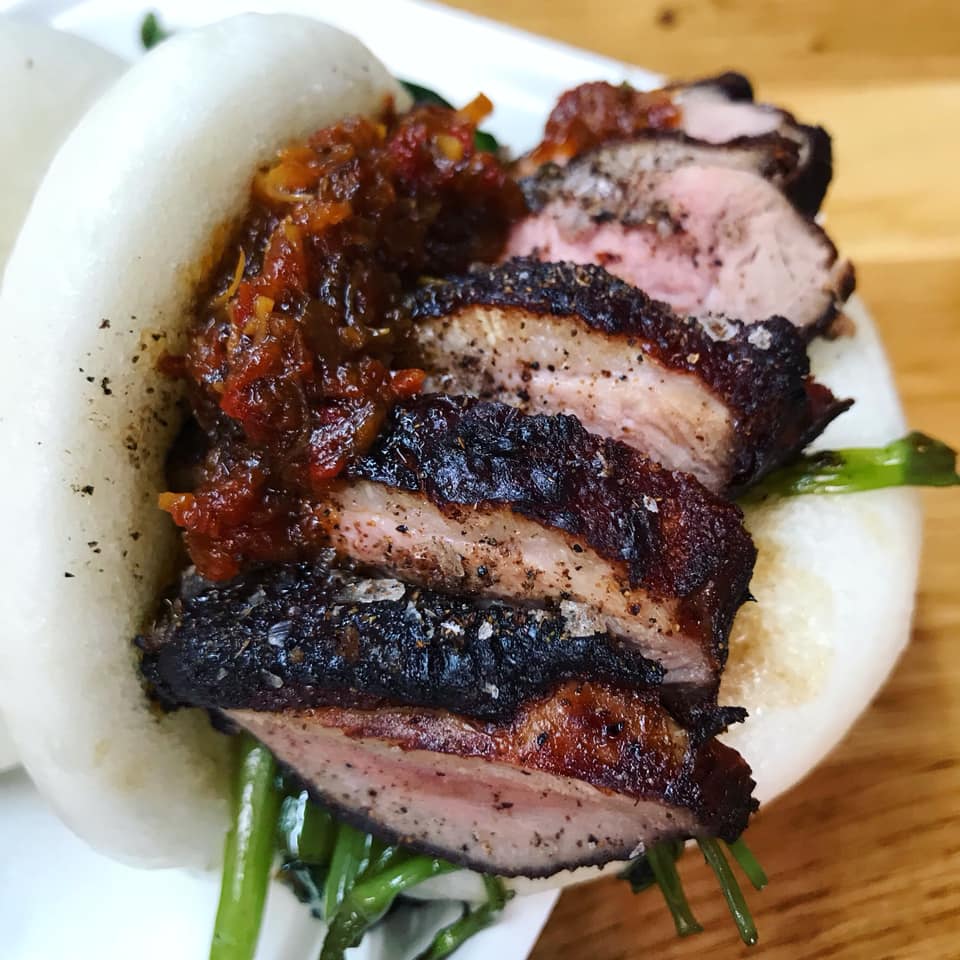 Tiger Bites Pig does bao like no one else in the city, from their compact restaurant just around the corner from New Street station. Since acquiring their restaurant premises in Summer 2018, they've been serving their take on bao for the good people of Birmingham to enjoy (and enjoy it, we have!). They're all about keeping true to the cooking techniques and flavour combinations you would find in east Asia, whilst adding their own stamp and personality.
At Tiger Bites Pig their mantra is all about fast, fresh and flavourful food. Their bao buns are made fresh on site each morning and they only use the best ingredients to make sure their bao are as tasty as possible. Their small, but perfectly formed, menu reflects the size of the restaurant, whilst providing enough variety and going big on flavour. With five bao and three rice bowls to choose from, and a few tasty sides (that are all vegan), there's just enough to keep you coming back again and again (and again) and falling in love with the place just a little more each time.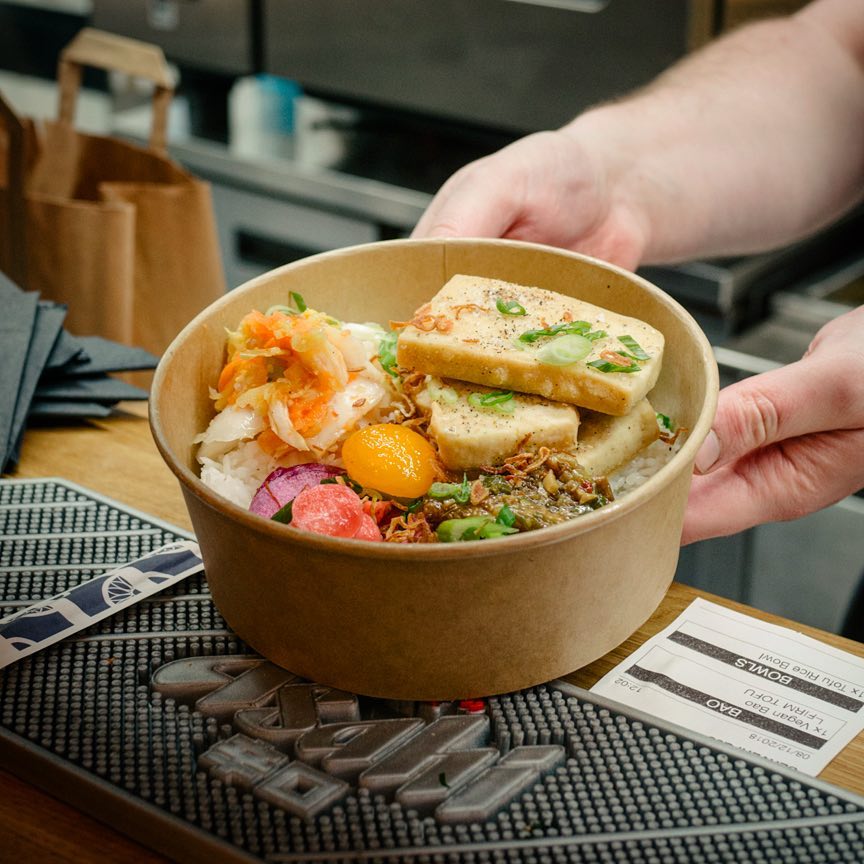 Each time we visit, we're faced with the tough deliberation of rice bowl or bao. On one hand, we can't resist those delicious little fluffy buns, packed with the most incredible flavours. But, on the other hand, the rice bowls are just as delicious. Our personal favourites are the braised beef shin bao with chilli and black vinegar, shiitake mushroom and cured egg yolk (oh, that golden, melt-in-your-mouth egg yolk – damn it, now we've drooled all over our keyboard) and the red braised pork rice bowl with stir-fried mustard greens, cured egg yolk and pickles. Whichever dish you choose though, it'll put a great big smile on your face, and keep your eyes peeled for exciting specials too.
Not only is the food absolutely incredible, but the service is excellent too. The restaurant is intimate, with an open kitchen allowing for interaction between the chefs and the guests. Watch as they lovingly assemble your bao in front of your very eyes. Whether it's guiding the uninitiated through their first bao experience or discussing recipes and which albums to play next with the regulars, the staff are always on hand to chat in their role which they have aptly dubbed "baotending".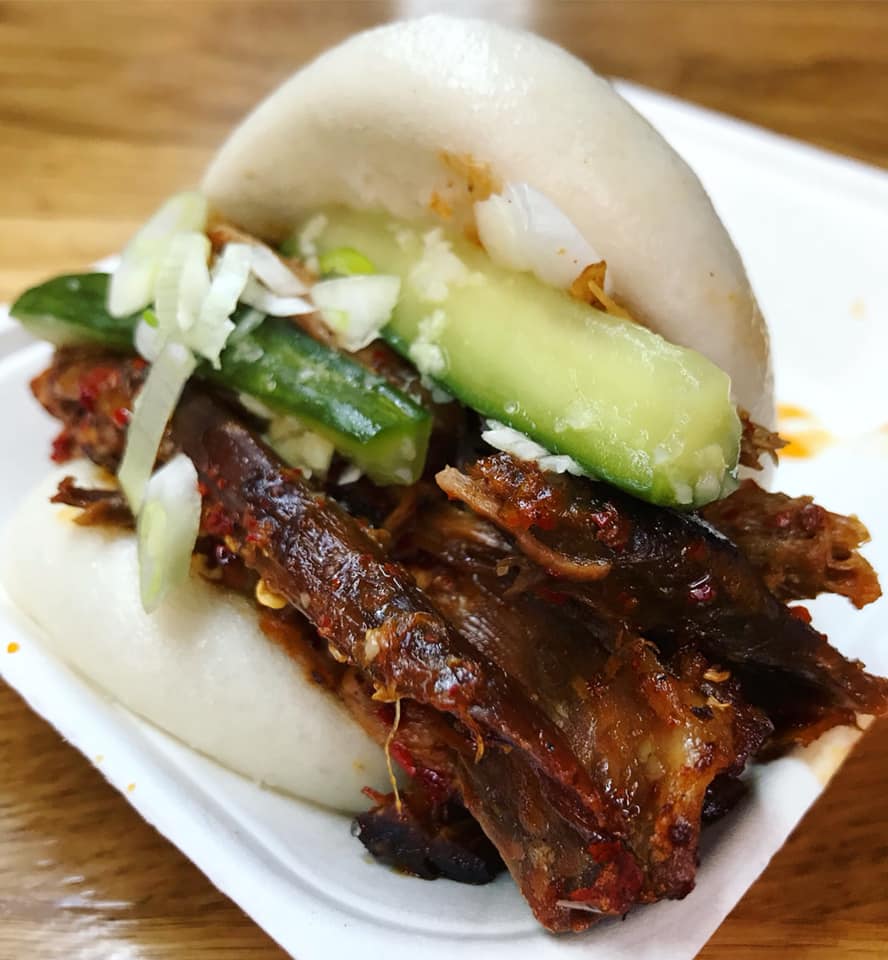 If you're yet to discover this wonderful independent, we urge you to seek them out for yourself. Pull up a stool at the bar, sit back, and await your veritable feast. You won't be disappointed.
Now offering Independent Birmingham Members: 10% off the bill when you spend £10 or more (Sunday – Thursday)