Sunday Lunch. A Great British tradition.
Everyone will argue that the best Sunday Lunch around is their mum's. We won't argue with that (as we don't want to offend anyone's mum), but if you're looking for a Sunday Lunch that mum doesn't have to cook, there are some amazing options out there. Birmingham's culinary scene is bursting with epic Sunday Roasts – the crispiest roast potatoes, the fluffiest Yorkshires, the richest gravy – they have it all. With the nights drawing in, and the weather getting colder, it's the perfect time to enjoy a banging roast from the comfort of your own home.
For more foodie inspo, be sure to check out our guide to 40 Mouth-Watering Dishes You Can Get Delivered To Your Door – have a scroll through, pick a dish that takes your fancy, and then get ordering. Eat, then repeat!
And so, without further ado, here are 7 of the very best Sunday Roasts you can get delivered to your door.
Aktar At Home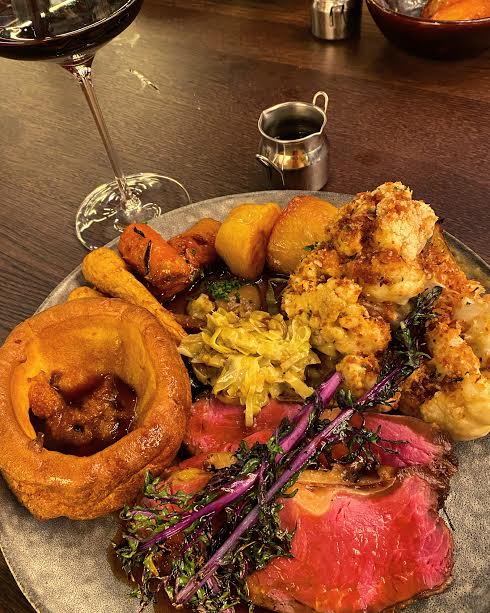 Photo: IG@yummybrummie
1Kg Argentinian Sirloin Beef. Roast Heritage Carrots. Truffled Cauliflower Cheese. Bone Marrow and Malbec Gravy. Need we say anymore? This re-heat at home roast dinner box from Aktar Islam (of Opheem and Pulperia fame) has enough delicious roasty goodness to feed four people (with leftovers). At £65, when you consider the sheer volume of food you're getting, and the incredible quality of the ingredients, it's well worth every single penny. Scratch that, it's an absolute steal! Order by 10pm on Tuesday and wait in giddy anticipation for the outstanding roast dinner to come.
Order yours here.
The Plough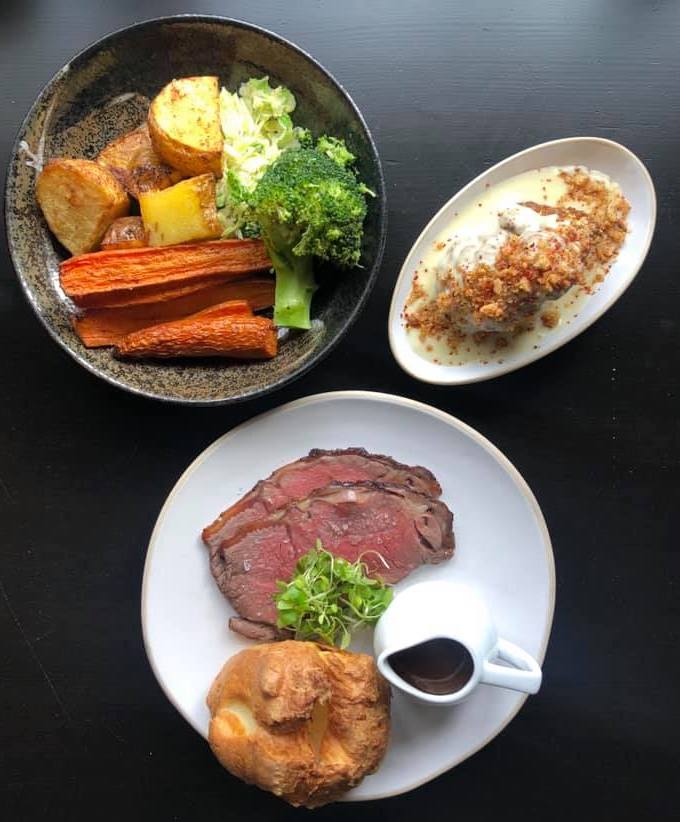 Within the Birmingham foodie scene, Sunday Lunch at The Plough has gained cult status. Thanks to their beautifully cooked beef and tasty sides, this is a delicious, classic gastro pub Sunday lunch. Lucky for you, you can enjoy this Brummie favourite from the comfort of your own home and order a part-cooked Sunday lunch for you to finish off in your own kitchen. Available on both Saturdays and Sundays, they're only available until they're gone – so make sure you get your order in ASAP. The roast arrives with re-heating instructions for you to serve up the perfect Sunday lunch. Choose from roast beef or mushroom wellington and enjoy the Sunday lunch of dreams.
Order yours here.
Baked In Brick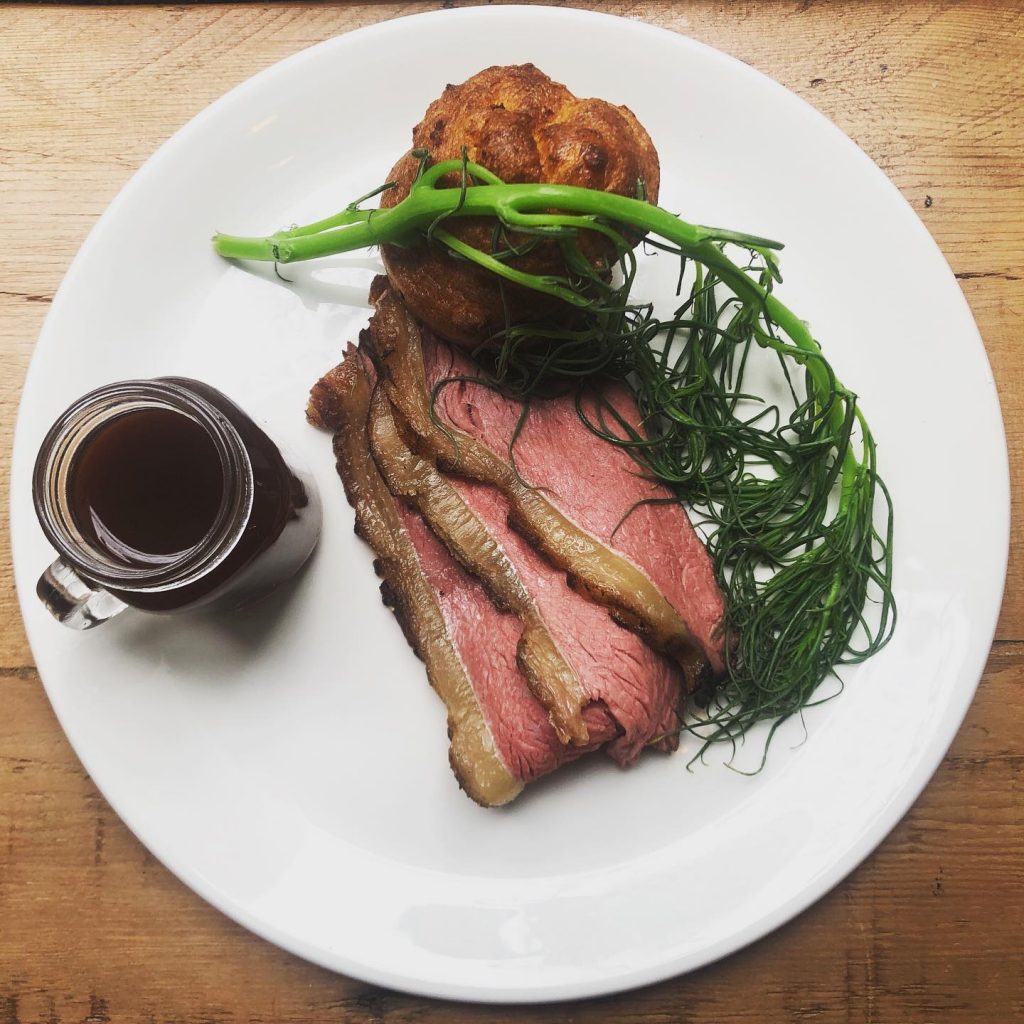 Another legendary roast among Birmingham foodies is the Sunday Lunch at Baked In Brick. Delicious, perfectly-cooked roast beef, garlic and rosemary roast potatoes, thyme roasted carrots, spring greens, sticky red cabbage, home-made red wine gravy, and epic Yorkshire puds. This is a proper roast dinner. Available to order 'hot' or to heat at home – you choose. The star of the show is the 25 day dry-aged roast beef. Veggie and vegan options are available too – featuring a home-made focaccia, sage and parsley roast. The perfect antidote to the cold, wintry weather. Wrap up in a cosy jumper and tuck into this incredible roast and you'll soon be in a Sunday Lunch-induced food coma. Bliss.
Order yours here.
Low 'N' Slow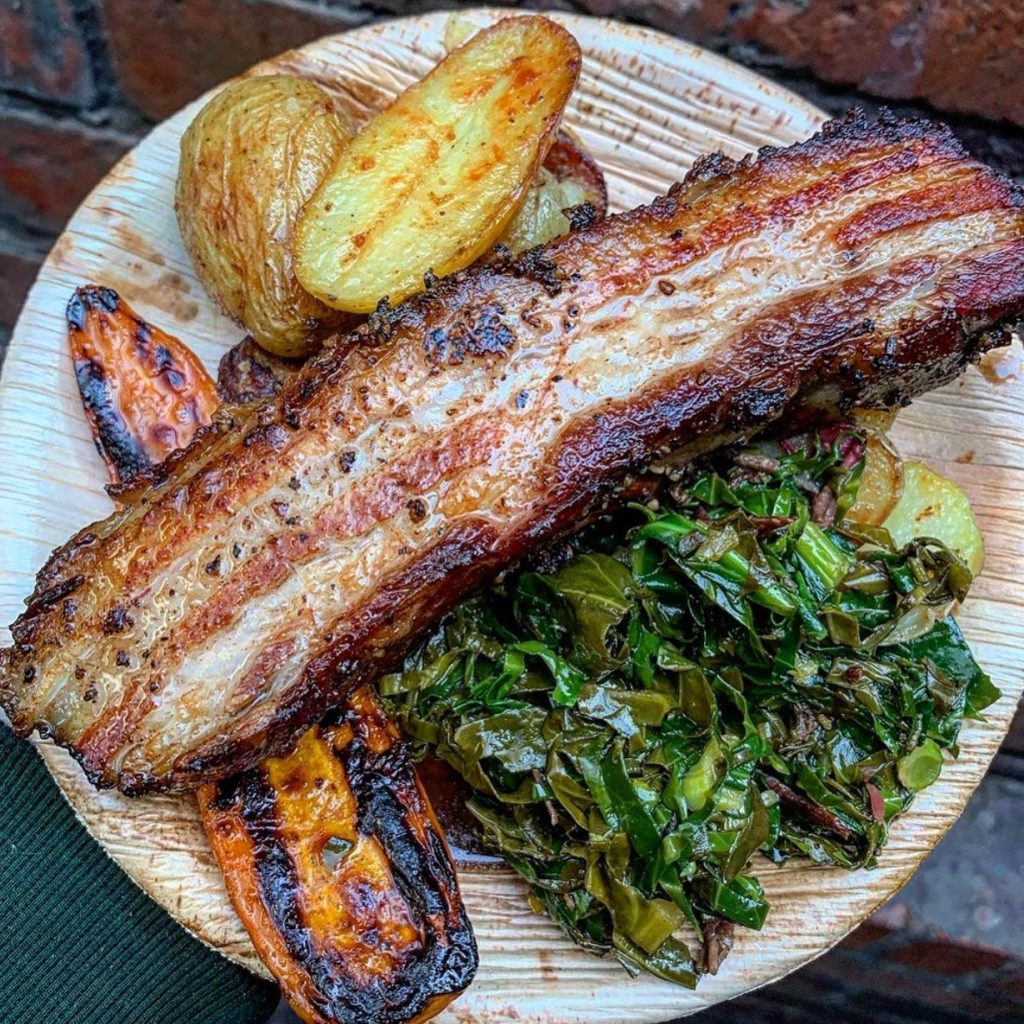 Low 'N' Slow roast dinners are rarer than a shiny Charizard – but when you can get your hands on one, it's like getting your hands on that coveted Pokemon card all over again. Okay, we may have slightly exaggerated the rarity of the Low 'N' Slow roast (indeed they appear fairly frequently on the Low 'N' Slow online shop), but what isn't an exaggeration is that it's one of the very best roasts you can get in Birmingham – heck, the whole darn country! Keep your eyes peeled on Andy's social media pages to see when he might be dropping another roast and the second you see it, order it. Expect incredible, slow-cooked meats and epic BBQ sides. Pre-orders are currently live for a Low 'N' Slow Christmas dinner (which will obviously be a winner), so you can always order yourself an epic Xmas dinner and have at least one thing go right for you in 2020.
Order yours here.
The Punchbowl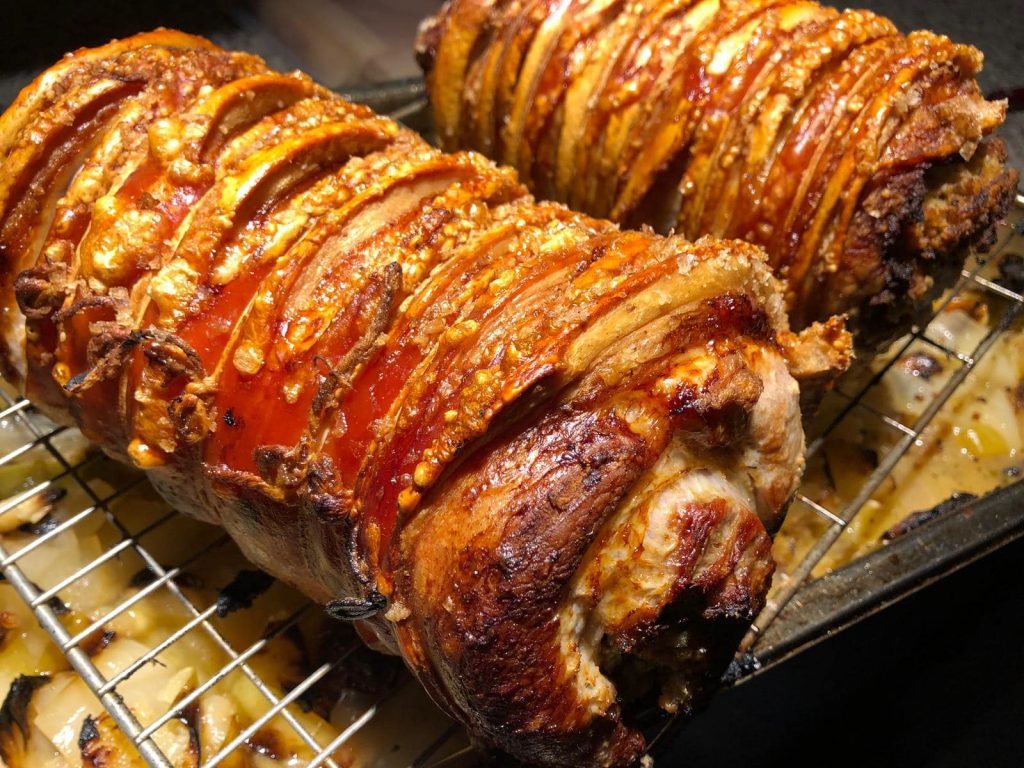 The Punchbowl in Lapworth is a gastro pub doing proper pub grub, and their Sunday Lunch is no exception. They offer a tasty and substantial roast delivered directly to your door so you don't have to miss out on the good stuff. What we like most about this particular gem of a roast is that they offer different meats and a vegetarian option. Choose between roast beef, roast pork belly, roast chicken, or mushroom, squash, camembert, rocket and almond wellington. If you can't decide, opt for the mixed roast for two and share a mix of roast beef, pork, and chicken with all the trimmings. Nice! They even do children's portions too, so the little ones can join in the fun.
Order yours here.
OPUS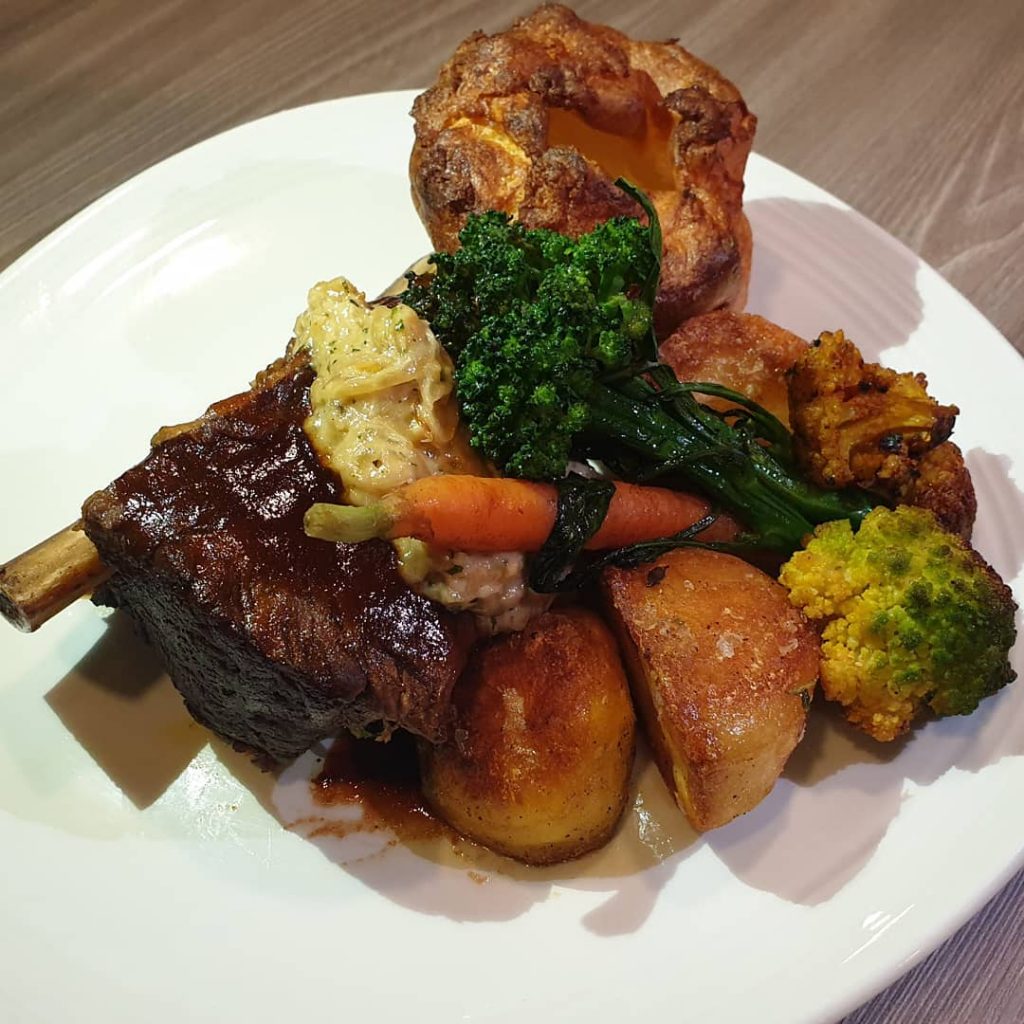 OPUS are known for their delicious and elegant dishes cooked using fresh, seasonal, British ingredients – so naturally their Sunday Roasts are seriously tasty. Thankfully they're running OPUS To You, where you can get amazing OPUS dishes delivered to your door. Order by 10pm on Wednesday and have your Sunday Lunch delivered to your door on Saturday, ready for you to re-heat at home and add the finishing touches on Sunday. It couldn't be easier – you can even order a week or two in advance! On the current menu is slow roasted pork belly with crispy pork, roast potatoes, apple compote, seasonal vegetables, and pork gravy (or wild mushroom and truffle wellington as a vegetarian option). Get ordering, and improve your weekend by a factor of 100.
Order yours here.
The Loft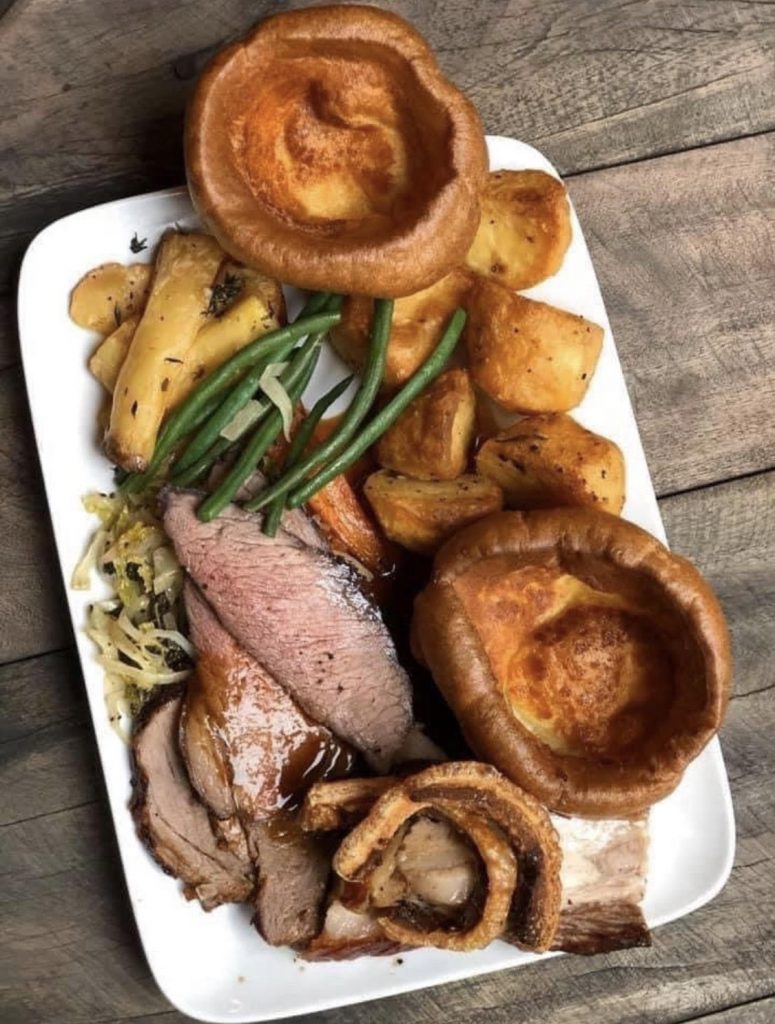 A firm favourite on the Birmingham Sunday Roast circuit is the solid and dependable offering from The Loft. A proper Sunday Lunch with delicious roast beef, Yorkshire puds, roast potatoes, and a selection of veg (and, of course, finished with a good slathering of gravy). So it's music to every Brummie's ears that this delicious roast is available for delivery direct to your door. Thankfully with this particular roast, you don't need to pre-order, so if you fancy a last minute roast, you can rescue your Sunday with a tasty Sunday Lunch from The Loft. Nice one. But be warned, they're a popular choice and may sell out – so get in there early if you can to avoid disappointment.
Order yours here.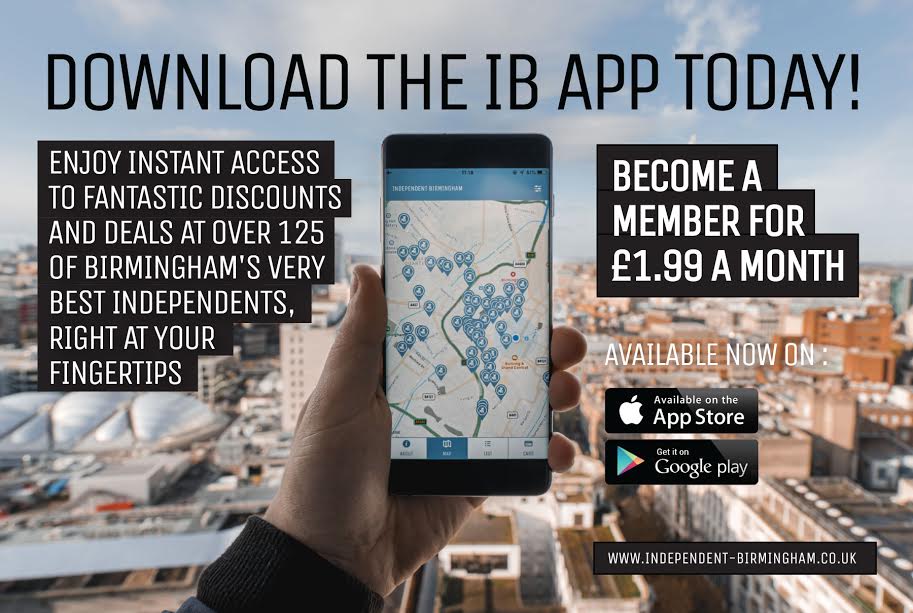 Independent Birmingham is a valuable platform for celebrating and shining a light on Birmingham's marvellous independent scene. However, we too are a small, independent business facing uncertainty at this testing time. Help keep IB alive by downloading the Independent Birmingham App and signing up as a member, here – the IB App not only provides a fantastic database of independents for you to discover and support, it also allows you to enjoy up to 25% off (alongside exclusive 2-for-1 offers, freebies, and more) at over 135 of the very best independents across Birmingham and Solihull – all for just £1.99 a month.