Birmingham is a city of a thousand trades. A city that grew around the industrial revolution, and a city packed with history.
One of those many trades that Birmingham is famous for is the jewellery making trade. The famous Jewellery Quarter area of the city is to this day packed with family-run businesses and independent jewellers and crafters who keep this area thriving. But it isn't just jewellery shops you'll find in the Jewellery Quarter. There are so many fantastic reasons to visit this vibrant, creative, bustling area of Birmingham.
Here are just 10 reasons why you NEED to visit the Jewellery Quarter this December.
Christmas Shopping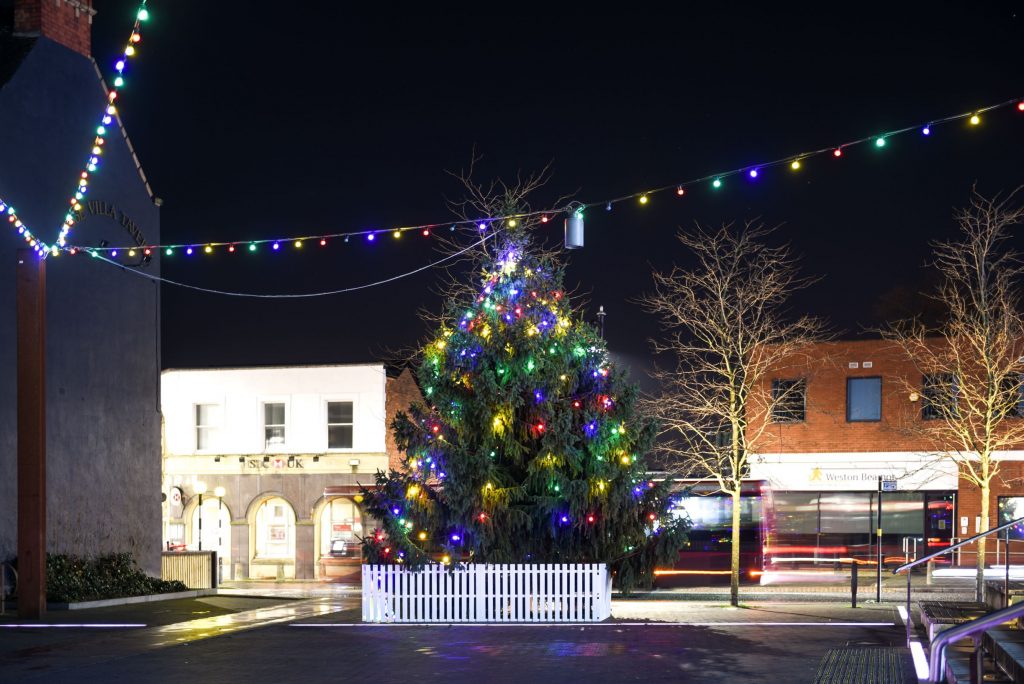 Photo: Anne-Marie Hayes
Not feeling comfortable battling the crowds to do your Christmas shopping this year? We got you. The Jewellery Quarter is a wonderful place to do your Christmas shopping, safe and secure and away from the crowds, yet just a stone's throw away from the city centre. There are some amazing independent businesses in the area so you can shop local and shop safely. Check out the likes of The Chocolate Quarter (for artisan chocolates), The Whisky Club (for bottles of whisky), Minima (for chic homeware) and Connolly's (for fine wines, craft beer, meat and cheese hampers, spirits, and more). And, of course, there are many jewellery shops where you can browse the beautiful array of jewellery on offer, from antique pieces to hand-engraved items for that personal touch.
Remember, you can enjoy fantastic discounts at The Chocolate Quarter, The Whisky Club, Minima and Connolly's (alongside over 135 of the very best independents across Birmingham and Solihull) with the Independent Birmingham App. Download it now here.
Christmas Lights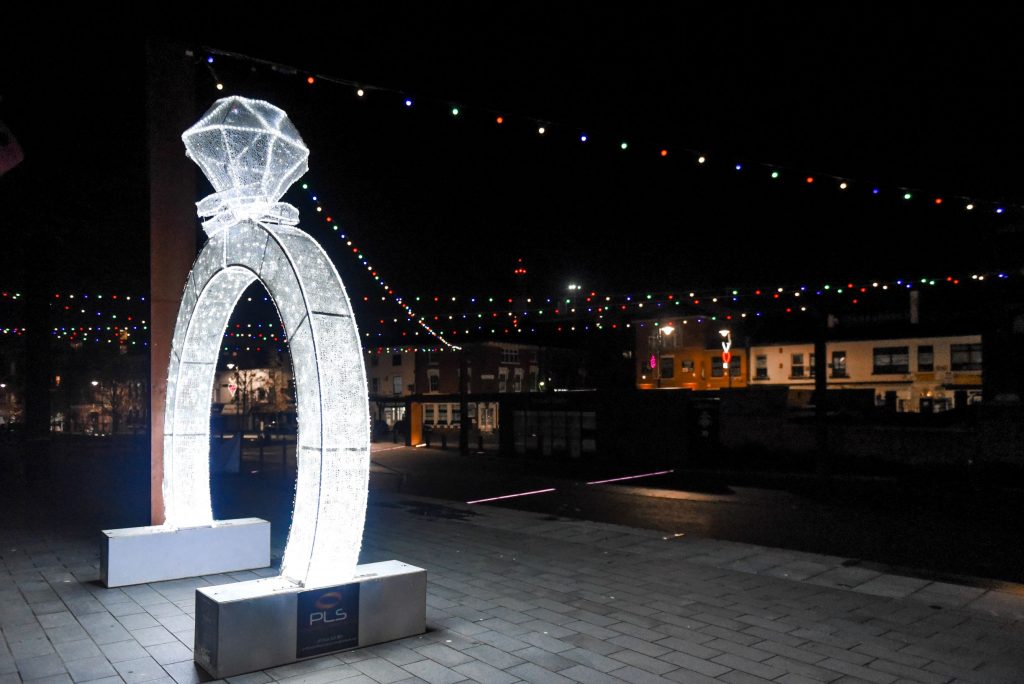 Photo: Anne-Marie Hayes
The Jewellery Quarter always looks beautiful at this time of year, and this year is no exception. There are over 100 bespoke Christmas lights dotted throughout the quarter, including a giant illuminated diamond ring in the Golden Square (all commissioned by JQBID) – the perfect backdrop for a Christmassy selfie (or dare we say it, a proposal!). Not only this but there are not one, but two Christmas trees! One is located in the beautiful St. Paul's Square, and the other can be found in the Golden Square to add an extra festive touch. Get out there and explore the lights after dark for a festive wander around this historic and picturesque area.
Festive Fun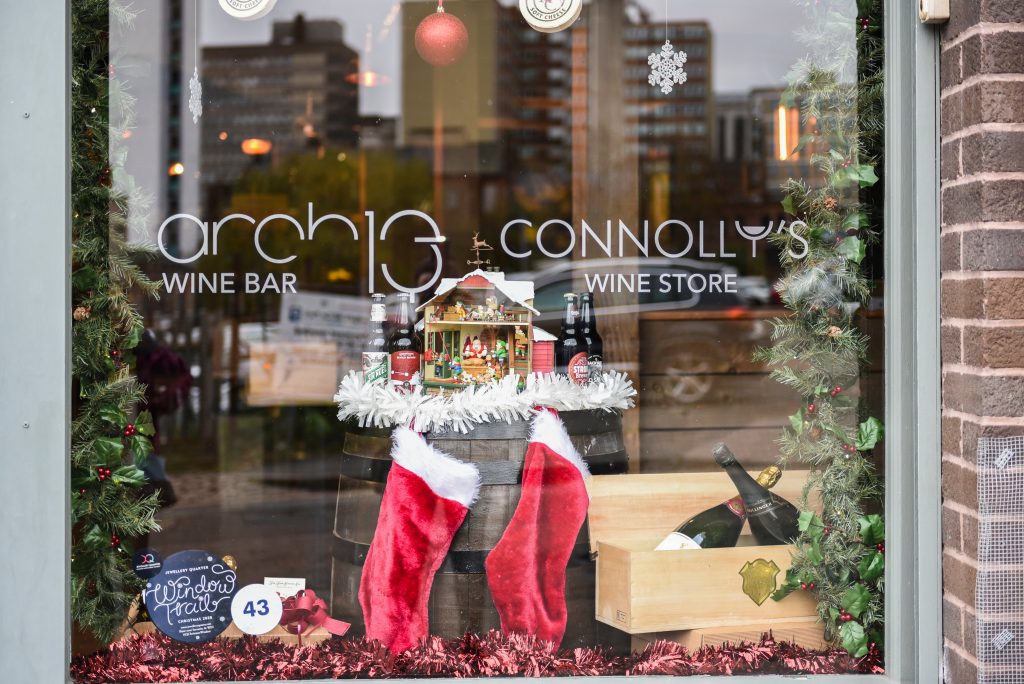 Photo: Anne-Marie Hayes
To add an extra fun element of festive cheer, the JQ's Christmas Window Trail is once again in full swing. Over 30 businesses across the JQ are taking part, with each business dressing their window with a special Christmassy display. A fun activity for all the family, or just an added Christmassy element to your daily walk. Visit the JQ Christmas website here to see the full gallery of businesses taking part so you can plan your route. And don't forget to vote for your favourite "best-dressed window" for a chance to win a JQ Prize Bundle!
Safe and Secure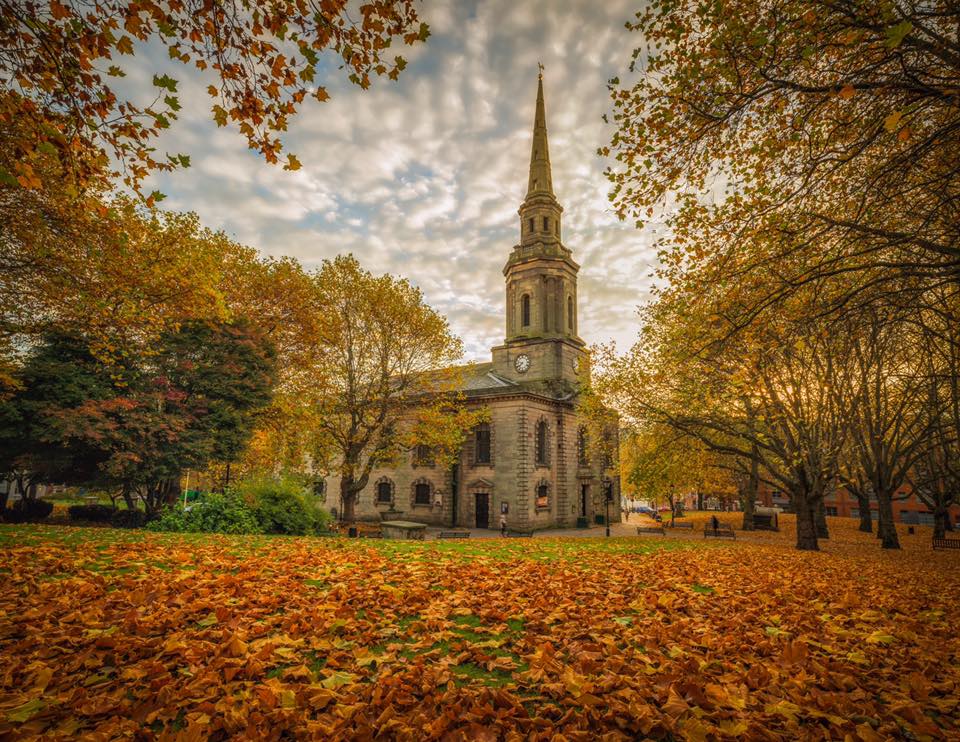 Photo: Verity Milligan
The JQ is a safe and secure place to get back out there after another lockdown. The area is its own little village, away from the hustle and bustle, and each of the businesses that have re-opened have safety measures in place to ensure the safety of their staff and customers. You can explore the area whilst staying safe. Plus, with big open areas such as St. Paul's Square, Golden Square and the cemeteries, you can get your daily exercise safely too. Although Birmingham is in Tier 3, you can still grab a nice hot cup of coffee or hot chocolate to take-away from one of the brilliant coffee shops in the area too (or grab some take-away food for dinner).
Jewellery Shops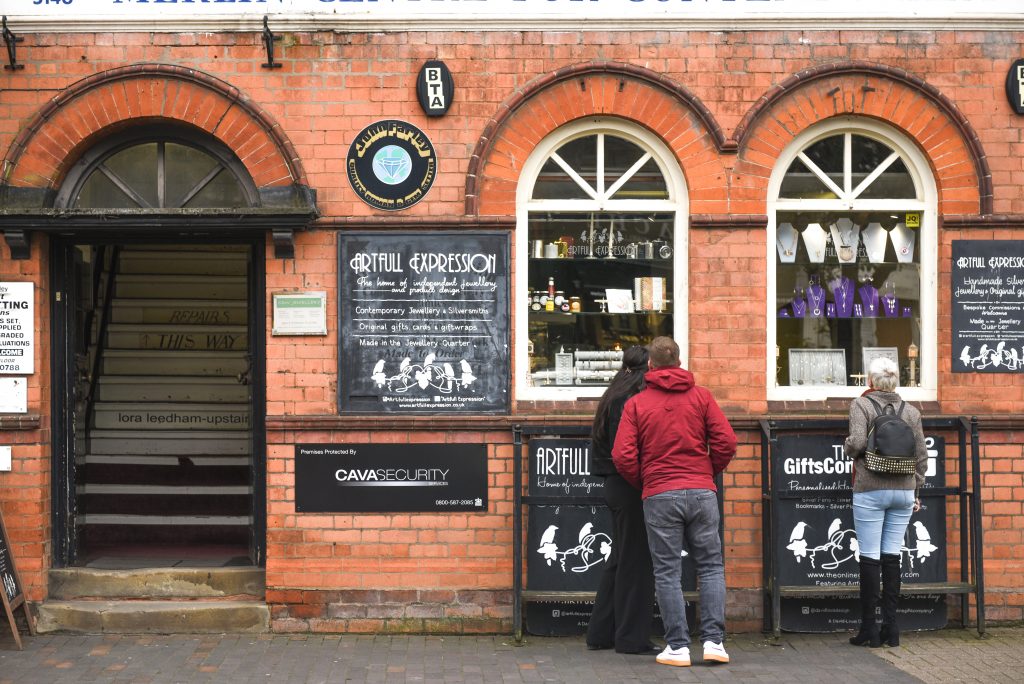 Photo: Anne-Marie Hayes
Perhaps a no brainer, but one of the very best reasons to visit Birmingham's historic Jewellery Quarter is the plethora of jewellery shops – it's called the Jewellery Quarter for a reason! From antique gems to bespoke creations, you'll find the perfect piece to suit all styles and tastes here. Whether you're on the hunt for the perfect gift to mark a milestone, a treasure to add to your own collection, somewhere to restore a beloved piece to its former glory, or that special ring to pop the question with – you can find it all in the JQ. Many of the fantastic businesses have been here for decades, and brilliant new shops are opening up too. Wander the streets and browse the windows to discover some beautiful and truly special hidden gems (literally).
Food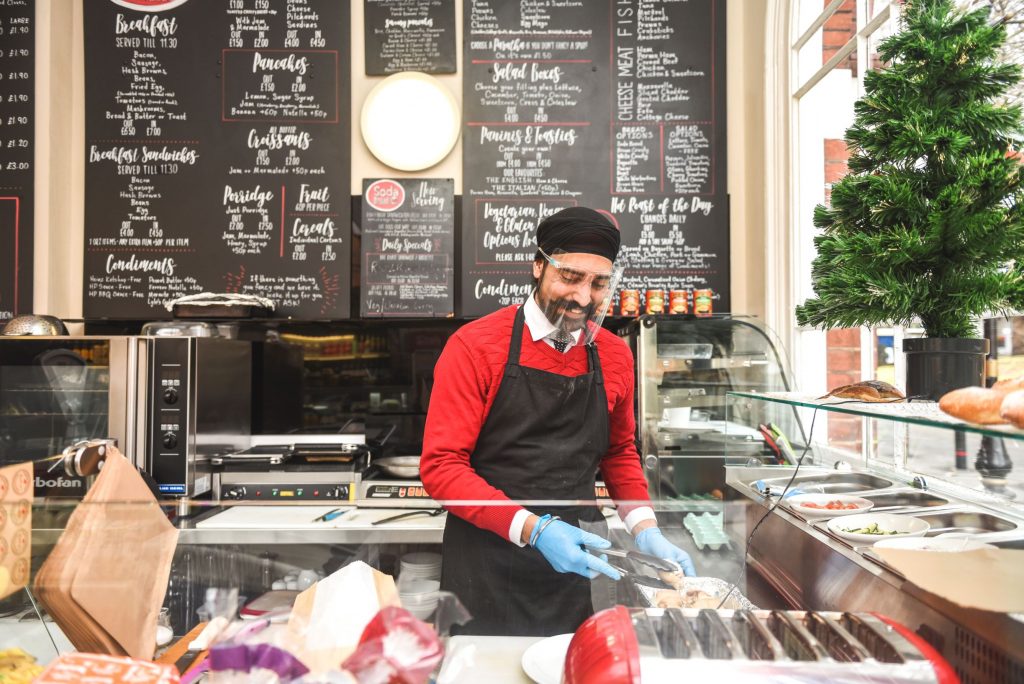 Photo: Anne-Marie Hayes
The JQ is packed with amazing hidden gems of all kinds, and that includes places to grab a bite to eat. From posh nosh at The Wilderness to gastro pub comfort food at Saint Paul's House, and crowd-pleasers like burgers and wings at The Rose Villa Tavern, there's something for everyone. But one of the areas where the JQ really shines is Indian cuisine. Perhaps lesser known than the Brum famous Balti Triangle, the JQ streets are packed with fantastic, authentic Indian restaurants. Our top picks are: Indian Brewery, Michelin starred Opheem, Milan Indian Cuisine, Rajdoot Tandoori, Hen and Chickens, and Viceroy Tandoori, but there are so many to try – choose a different one each time you visit and find your favourite. Whilst not all of these businesses are currently open due to Birmingham being in Tier 3, many of them are still offering take-away and delivery services so you can still support these fantastic foodie hotspots.
To discover Brum's best independents offering take-away, collection and delivery services, click here.
And for a little more foodie inspo, click here to read our guide to 40 mouth-watering dishes you can get delivered to your door.
Coffee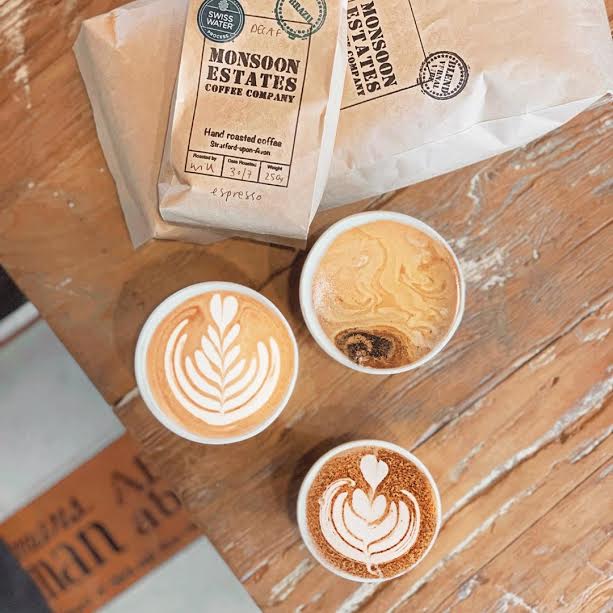 Photo: Espresso Quarter
All of that shopping, eating, drinking and wandering got you lagging? Well, luckily for you, the JQ has a number of fantastic coffee shops where you can get that much needed caffeine boost to send you on your merry way. Choose from the likes of Saint Kitchen, Urban, Espresso Quarter, Damascena, Coffee Tales, Soda Bread Cafe, and Horizon Coffee Shop and you'll be in safe hands. Grab a take-away coffee, tea or hot chocolate (along with a cake, of course) and enjoy it sitting in St Paul's Square – then when they can fully re-open, head back for another visit and appreciate sitting in a coffee shop once more!
Remember, you can enjoy fantastic discounts at Saint Kitchen, Urban and Espresso Quarter with the Independent Birmingham App (alongside over 135 of the very best independents across Birmingham and Solihull), giving you even more incentive to go get your caffeine fix in one of these brilliant independents. Download it now here.
Things To Look Forward To Next Year
Drinks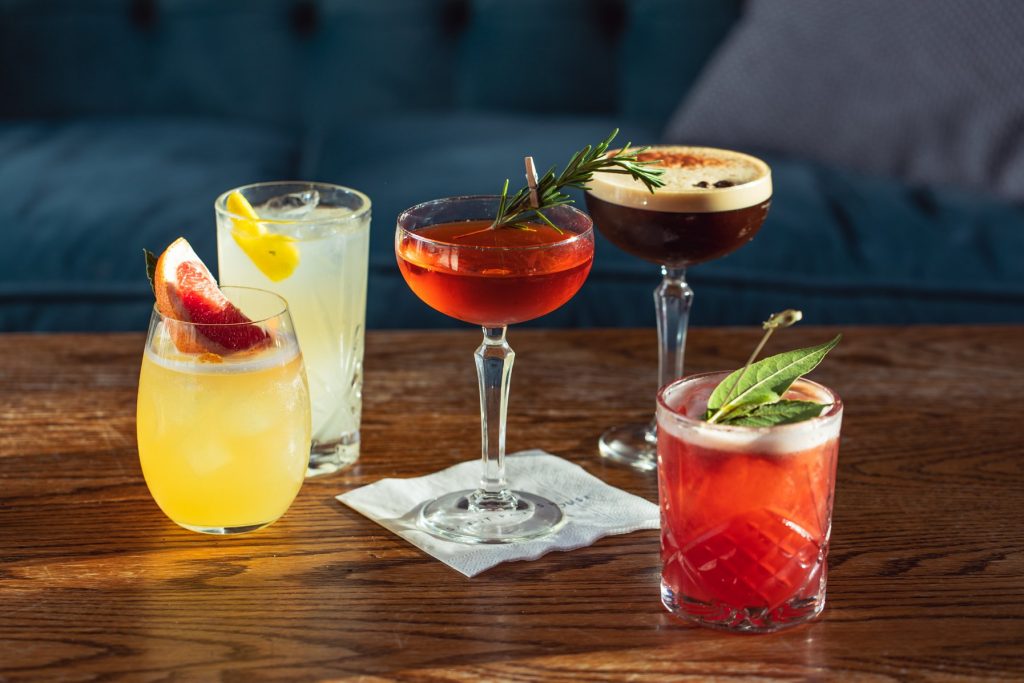 Photo: Saint Pauls House
Want to head out for a drink but don't want to battle the crowds of the city centre? We hear you. The JQ is a brilliant spot for a quieter (but definitely just as fun) night out. From cocktails and gin at the multi-award winning 40 St. Paul's, to a delicious dram at The Whisky Club, and a tasty craft beer at neighbourhood pub, The Wolf, there's a bar for you no matter what your favourite tipple is. Both the Indian Brewery (Snowhill) and the Indian Brewery Taproom serve incredible locally-brewed craft beers (alongside glorious, mouth-watering Indian street food); 1000 Trades, The Rose Villa Tavern and Rock & Roll Brewhouse are also a great shout for craft beer too, with the newly opened Ikigai (located above 1000 Trades) banging out some amazing cocktails, alongside St Pauls House who also serve cocktails in their beautiful hotel bar – and there's always an excellent glass of wine to be found at Arch 13 (accompanied by an epic meat and cheese board, of course!).
Whilst you may have to wait a short while before you can sit-in and enjoy a drink in a bar or pub again, you can still support these amazing independents by ordering take-away cocktails, beers, meat and cheese hampers, Christmas gifts, gift vouchers and more online – and then once they re-open, it'll be so amazing to sit-in and enjoy a well deserved drink with your friends and loved ones. Definitely something to look forward to!
Remember, you can enjoy amazing discounts at 40 St. Paul's, The Whisky Club, The Wolf, 1000 Trades, Ikigai, Indian Brewery (both their Snowhill venue, and their new taproom), Arch 13, St. Pauls House, and The Rose Villa Tavern with the Independent Birmingham App – giving you EVEN MORE reason to discover these fantastic independents and support local. Download it now here.
New Openings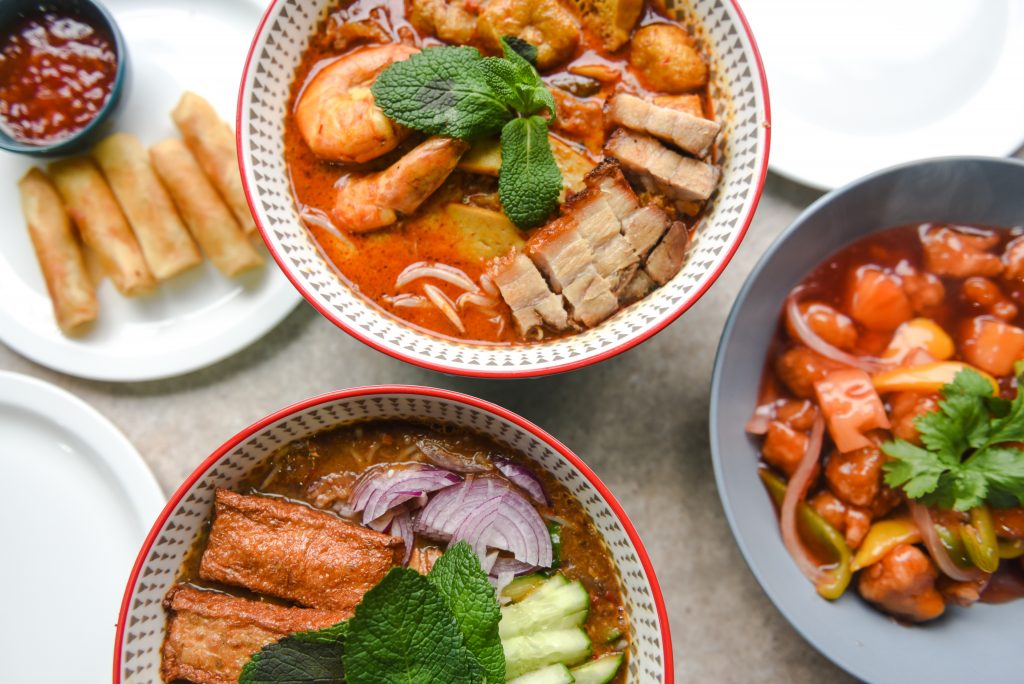 Photo: Anne-Marie Hayes
Some good news in amongst the worry and difficulty we've all faced this year, is the fact that despite the difficult economic climate, there are still new businesses opening up all the time. In the Jewellery Quarter this year there have been some fantastic new venues opening up, and with lockdowns and restrictions you may not have had chance yet to visit them. Get ready to welcome these new independents to the neighbourhood when you can and visit those offering take-aways or retail services this month to show them some support. From incredible cocktails at Ikigai, to authentic Malaysian cuisine at Kopitiam and delicious coffees at Horizon Coffee, there are some fabulous new places to check out. Not only this, but there's a new independent supermarket, Roots Market, a new hair salon, Barber Therapy, and a new jewellery shop, JQ Diamonds, for you to check out too. And a fantastic new 280 cover restaurant and bar concept from the team behind Hen and Chickens (dubbed The Rolling Mill) opening early 2021 too. Get out there and rediscover the JQ!
Staycations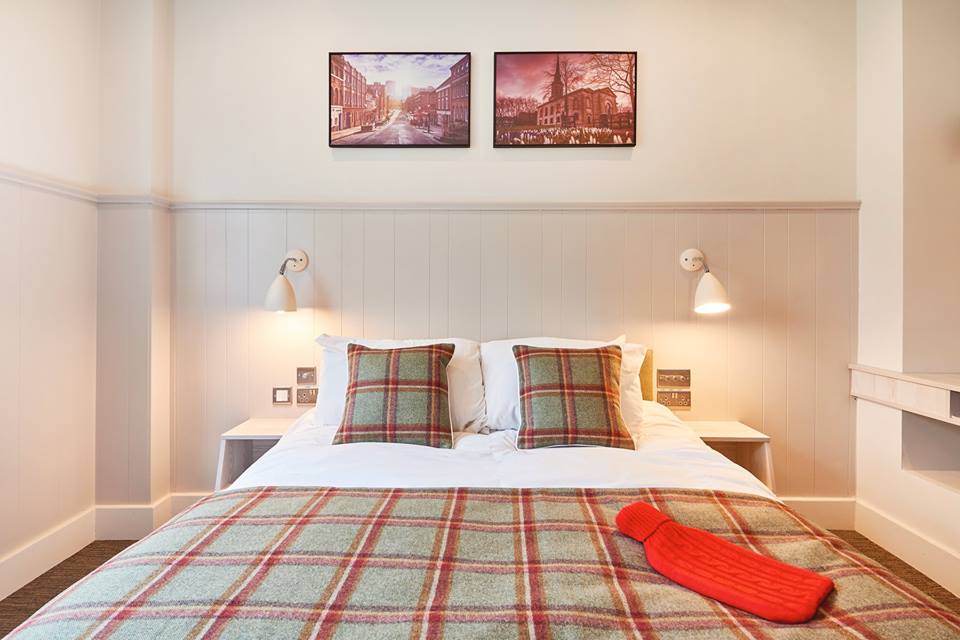 Photo: Saint Pauls House
If you fancy making a weekend of it, the Jewellery Quarter is a fantastic place for a staycation. With the likes of BLOC Hotel (a brilliant indie hotel) and Saint Pauls House (the perfect mix of stylish and cosy), there are some fabulous places to stay. These boutique hotels are small and independently run, so you can feel safe and comfortable here knowing there are very few guests and everything is conducted safely. Book a stay for next year, or buy a voucher as a gift for a loved one and treat them to a staycation next year. It's always nice to have something to look forward to.
Plan Your Visit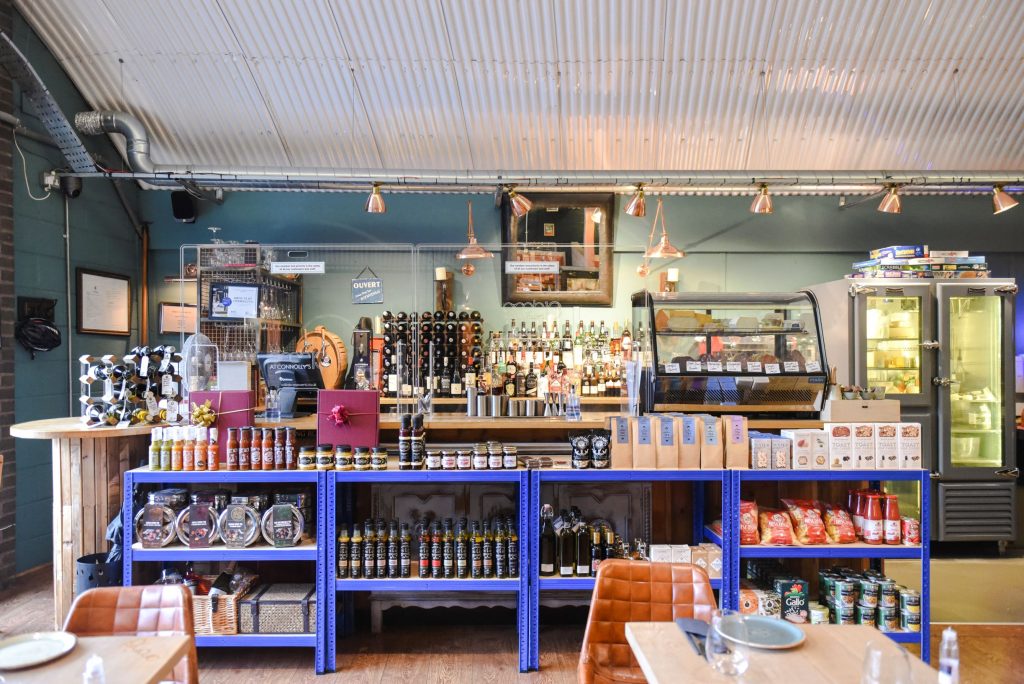 Photo: Anne-Marie Hayes
It's now easier than ever to plan your visit to the Jewellery Quarter with the brand new website, DiscoverJQ. You can search the directory of businesses to find exactly what you're looking for, making planning your visit simple. Discover more about this brilliant area of Brum, bursting with incredible businesses and hidden gems, and then get out there and rediscover the JQ.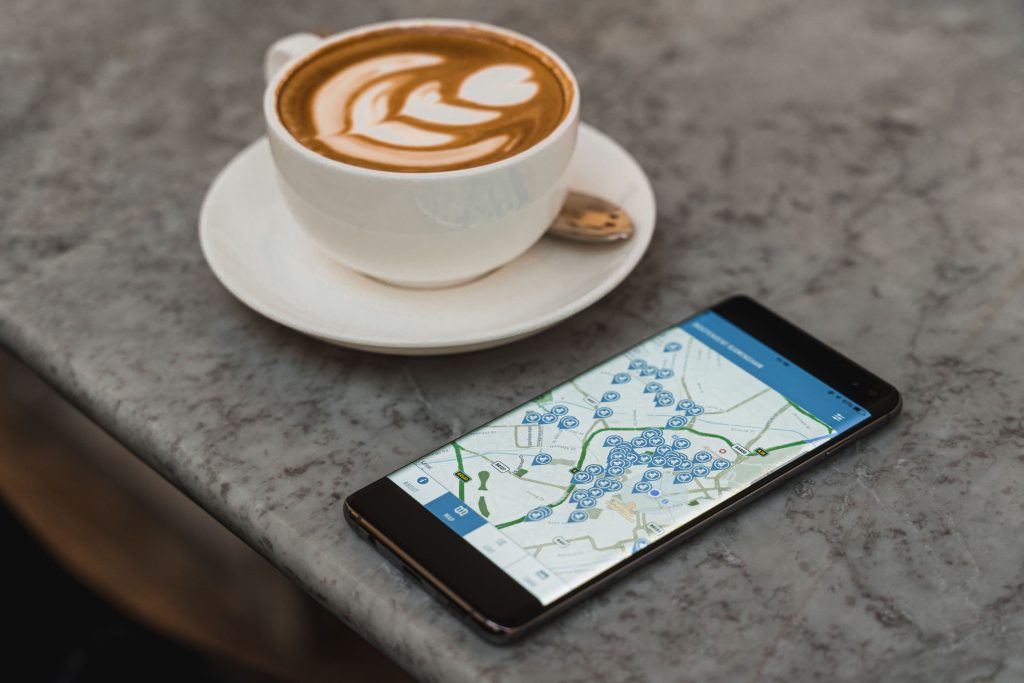 Independent Birmingham is a valuable platform for celebrating and shining a light on Birmingham's marvellous independent scene. However, we too are a small, independent business facing uncertainty at this testing time. Help keep IB alive by downloading the Independent Birmingham App and signing up as a member, here – the IB App not only provides a fantastic database of independents for you to discover and support, it also allows you to enjoy up to 25% off (alongside exclusive 2-for-1 offers, freebies, and more) at over 135 of the very best independents across Birmingham and Solihull – all for just £1.99 a month.
A number of independents on the IB App have temporarily closed (many are still open!), so instead of using the amazing discounts/deals on there think of it as a subscription to help keep your favourite local platform alive.