Birmingham's independent scene is booming, and it seems as though almost every week new places are opening up to the sheer delight of Brum's residents.
Whilst this is happening across the city, it's a phenomenon that seems to be most prevalent in one particular up-and-coming suburb of Birmingham: Stirchley. This suburb is experiencing a resurgence and is home to a fantastic collective of amazing independent businesses. From craft beer to house plants, Vietnamese eats to fudge treats, Strichley has it all. We love Stirchley, and so we've composed this article as a love letter to this glorious suburb, to showcase just some of the incredible businesses you can find there.
Read up, and then go and rediscover your city.
Note: Whilst many businesses have now reopened, some are yet to do so. Social distancing is still in place and very important, please check each individual business' website for their up-to-date opening times and safety measures prior to visiting. Some businesses may require you to make a booking in advance.
Birmingham Brewing Company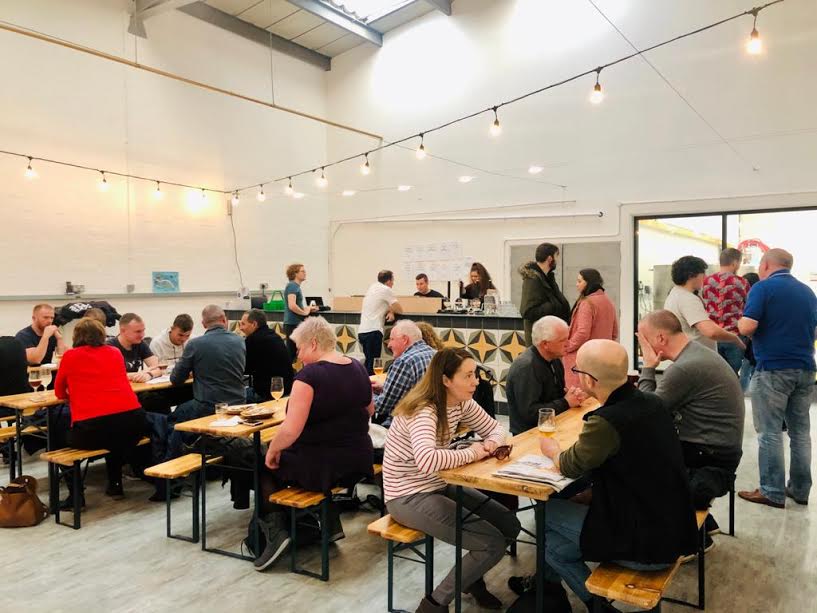 Birmingham Brewing Company is a fantastic local brewery. Their distinctive brews showcase the finest ingredients – because great beer comes from the best that nature has to offer. All of their beers are vegan and gluten free, so they can be enjoyed by everyone (of legal drinking age, of course). Not content with producing some of THE very best beers in the city, they also run brewery tours, beer school classes (for all you budding brewers out there) and have a taproom (open every other Friday and Saturday – dates on their website) so you can pop in and enjoy a few drinks with your friends.
IB Deal: 10% off beer in the taproom
Alicia's Micro Bakehouse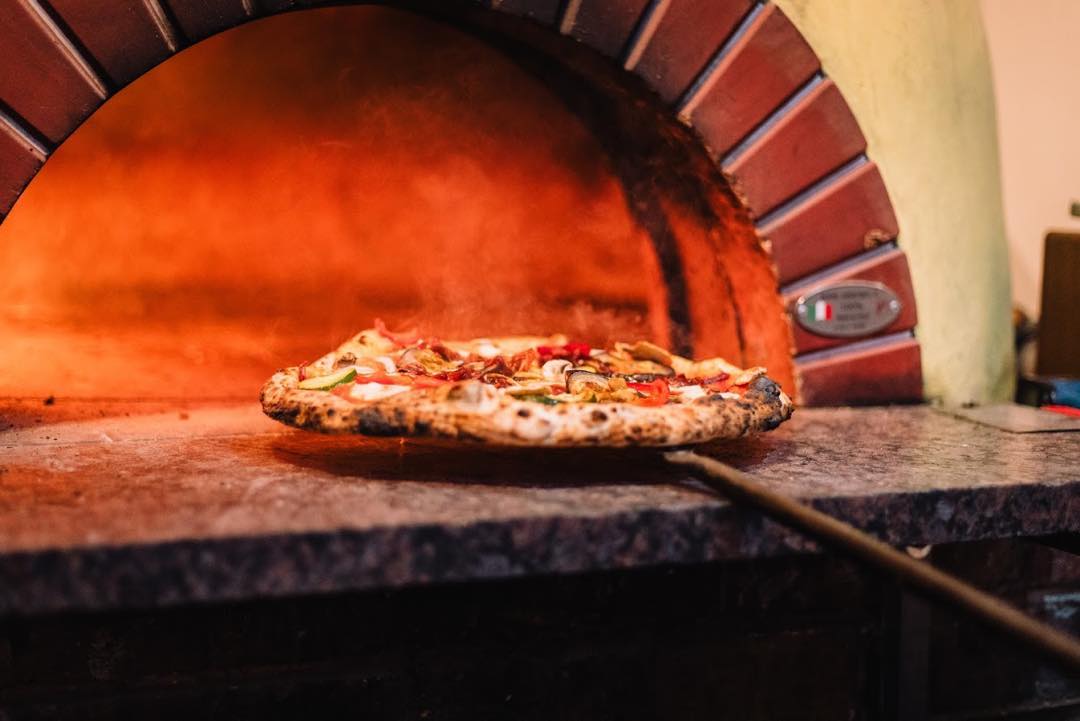 Slinging some of the best pizzas this side of Italy, Alicia's Micro Bakehouse has rapidly built up somewhat of a cult status, and it's easy to see why. This independent artisan pizzeria focuses on simple, high-quality ingredients to produce the tastiest pizzas possible. Having started life as a bakery making beautiful sourdough loaves, they soon moved into pizza territory, using their knowledge of baking to create outstanding pizza bases. The speciality dough is allowed to rest and develop for a minimum of 24 hours to give it the light texture and beautifully bubbly crust. If this place isn't on your radar yet, it definitely needs to be. Right now!
Stirchley Wines and Spirits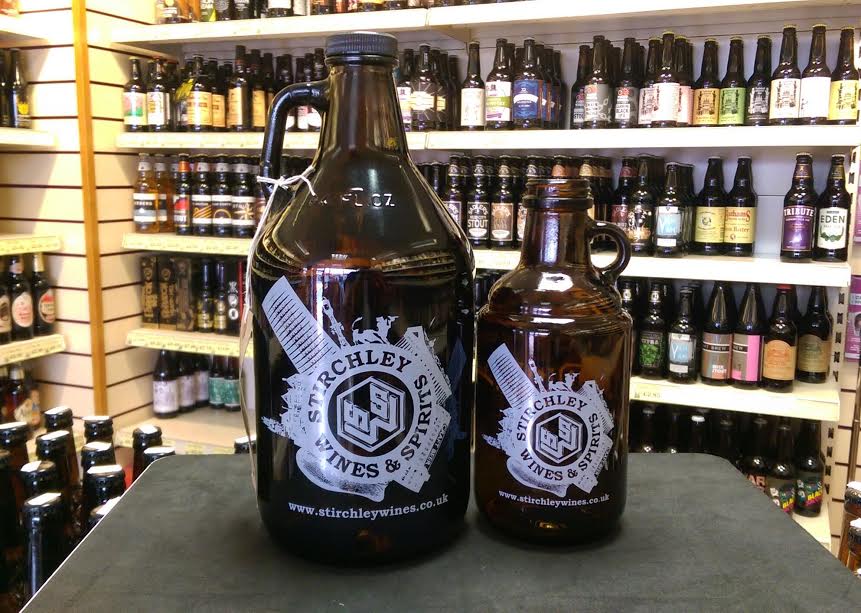 There's nothing like enjoying a wonderful craft beer after a long hard day at the office. Whilst we love a good pub (or taproom), sometimes you just need the comfort of your own home. Luckily, Strichley Wines are here to help. This independent off-licence stock a range of alcoholic drinks, but their strength lies in their excellent beer offering. Plus, you can sample beers that you'd normally only find in kegs with their Growler re-fill system. So, you'll never miss out on the best beers again. Nice one.
IB Deal: 10% Off Growlers Fills, 10% Off A Mixed Case Of Any 12 Bottles/Cans Of Beer/Cider, 5% Off Any 3 Bottles Of Wine (75cl or above), 5% Off Any Single Bottle Of Spirits (50cl or above)
Attic Brew Co.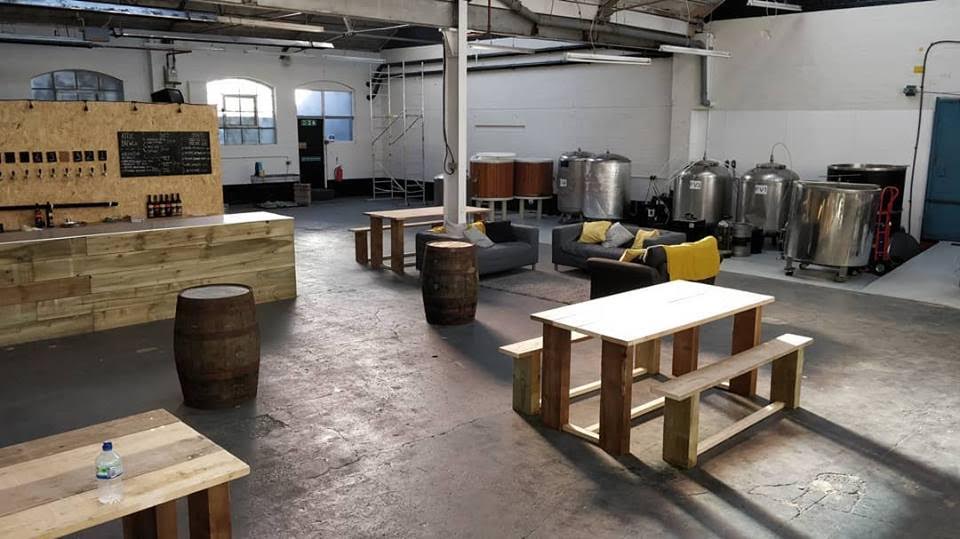 Attic Brew Co. opened their brewery in 2018 and have been making big waves in the Birmingham beer scene ever since. They understand that beer is best enjoyed when its freshly brewed so they open their taproom on the weekends to allow the good folk of Stirchley (and beyond) to enjoy their brews as the brewer intended. They don't add anything unnecessary to their beers and most of their brews are vegan too. Head down to their taproom on Fridays and Saturdays to enjoy their range of IPAs, pales, stouts and more.
IB Deal: 25% Off All Take-Away Cans Purchased In The Taproom.
Caneat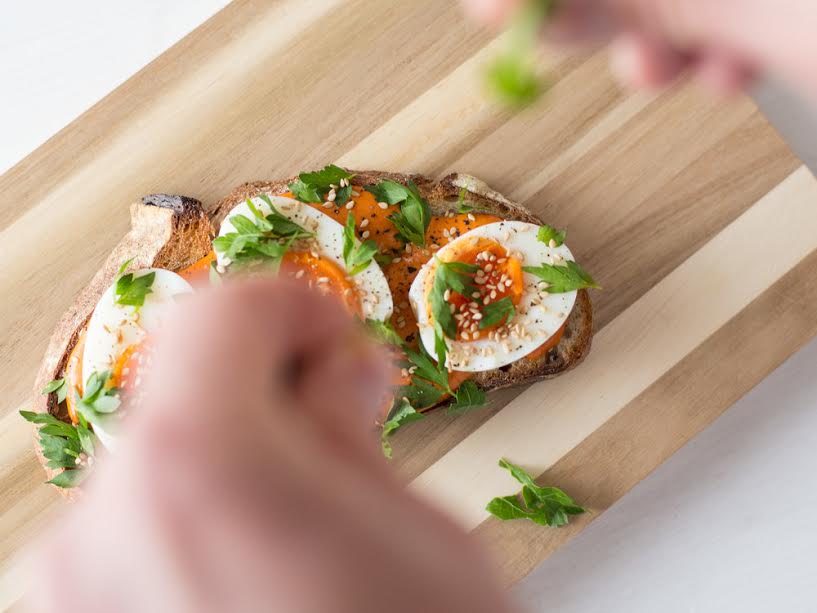 If you love amazing food, you'll love Caneat. Taking beautiful, seasonal ingredients and turning them into damn tasty plates of food is what Caneat are all about. Their mouth-watering dishes will keep you coming back again and again. Think tasty breakfast, brunch and lunch, as well as coffee and home-made cakes too. This wonderful independent also host pop-ups and takeovers – and did we mention how tasty their food is? This place is ridiculously good, and needs to be on everyone's 'to visit' list.
The Wildcat Tap
If you haven't heart of The Wildcat Tap, we wouldn't be surprised. Having recently re-opened in a new, larger premises, this independent pub isn't your typical local. The décor is simple, uncomplicated, minimalistic. The focus is on the beer. And what a selection it is. Head to Wildcat to find a range of interesting beers you won't find in many other places. You can thank us later.
Couch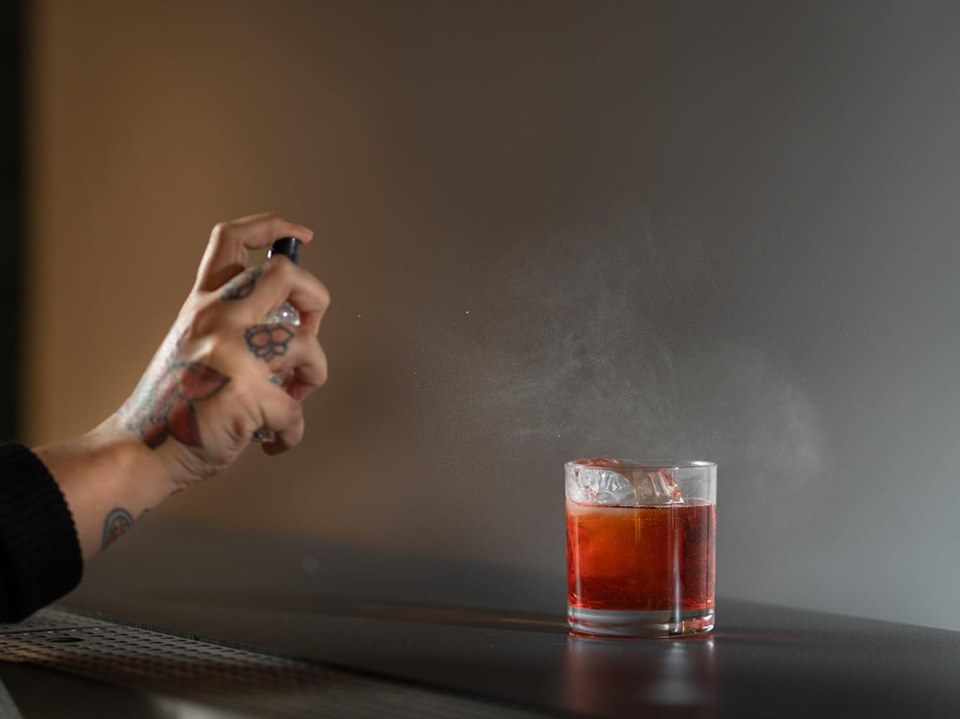 Until now, the drinking scene in Stirchley has been very beer-centric with some incredible taprooms and micro-breweries to be found there. But now, Strichley has a watering hole that's made for the cocktail connoisseurs out there. Couch is your friendly, neighbourhood cocktail bar, available for all of your cocktail-sipping, bar-tender-chatting, friendly-face-seeing needs. Their debut menu is inspired by great songs and in utterly game changing news they have Negroni ON DRAUGHT! Get yourself down to Couch as soon as physically possible (right now?) to sip on classy cocktails, in a comfy space, served by lovely people. It's sure to be your new favourite bar.
Ten Four Bakehouse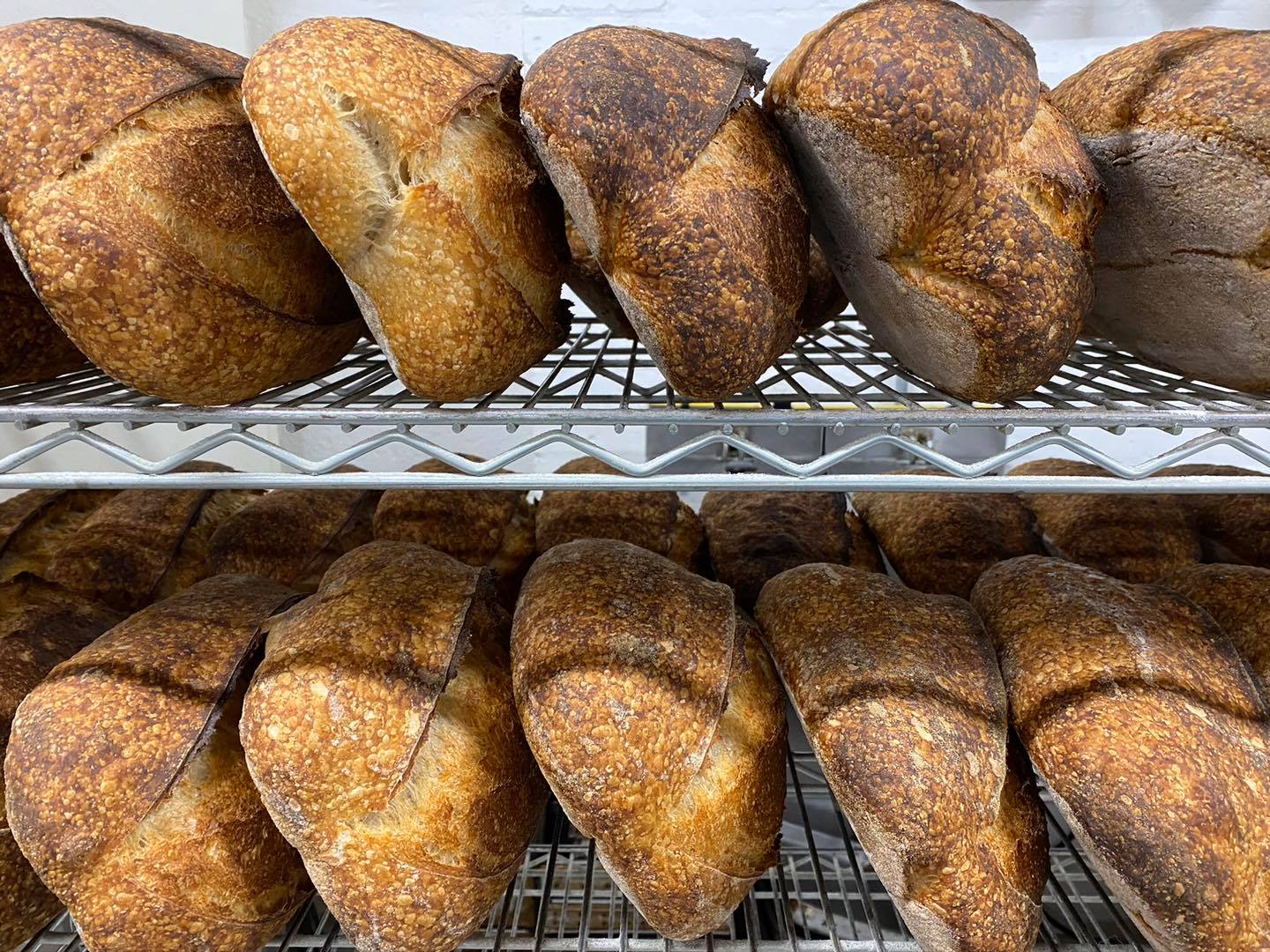 This independent bakery is all about crafting real bread for the people of Birmingham (and is also the home of the legendary Jam Vs Custard doughnuts). There's nothing quite like some proper bread, and once you go down that road you can never turn back. If you love bread as much as we do, you definitely have to check out this brilliant bakery who operate out of the Stirchley Trading Estate. Pre-order your loaves, cakes, pastries and more from their website for Click + Collect (Wednesday – Saturday mornings) to up your bread game by a factor of 12. You can thanks us later.
Sweetmeat Inc.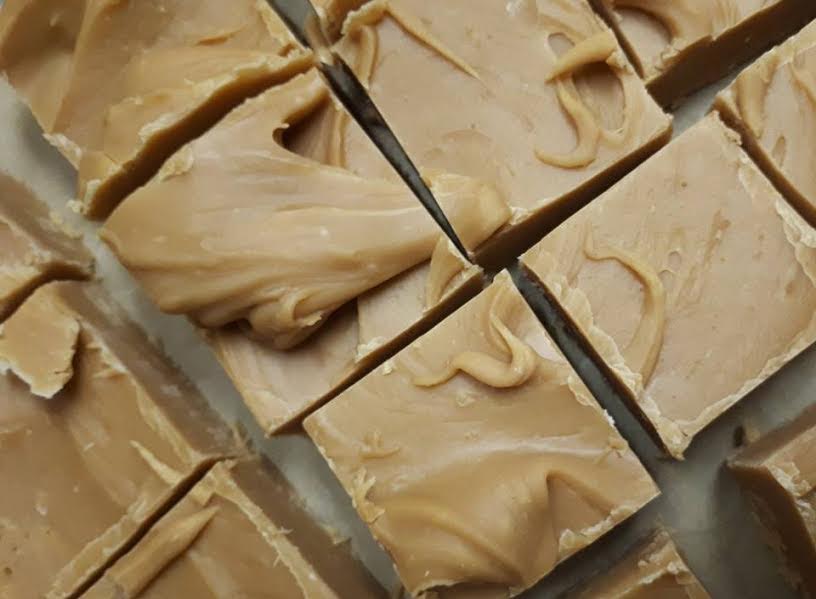 We need to talk about fudge. When we say fudge, we mean the proper stuff – hand-made in small batches, using traditional recipes. Here to satisfy your inner child's sweet tooth, Sweetmeat Inc., produce the good stuff right here in Birmingham. Their fudge is cooked in small batches for the highest quality product and they don't use any unnecessary extras (but best of all, they don't use palm oil – a substance added to LOADS of household products that is unfortunately one of the biggest reasons for rainforest destruction). For their sustainable ethics (hello, biodegradable packaging), and the fact that their incredible fudge is damn tasty, we love them. We challenge you not to eat the whole bag in one go.
IB Deal: buy 2 bags of fudge and get a third half price
Isherwood & Co.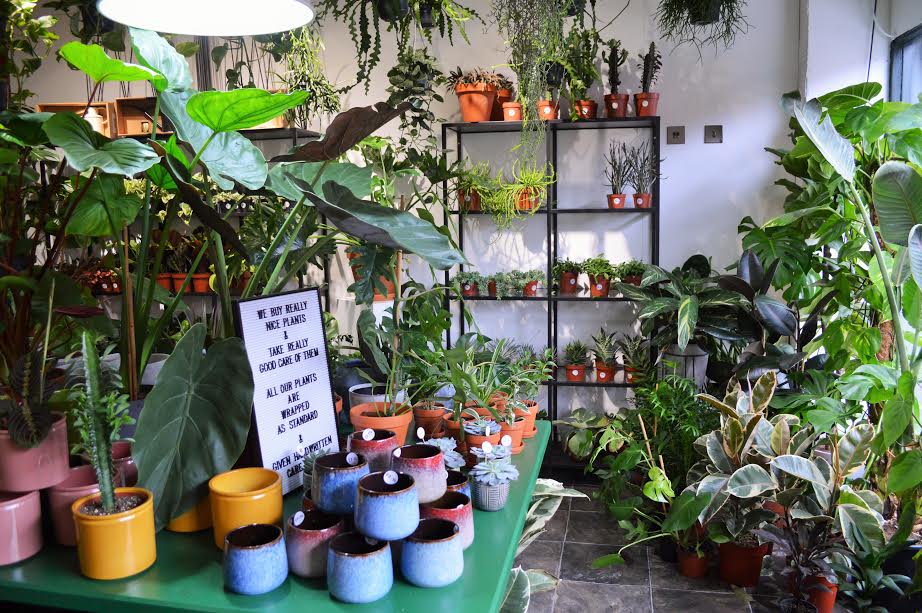 Like stepping into a tiny botanical garden, with leaves and tendrils swirling around you from the moment you cross the threshold, Isherwood & Co. is a magical little shop. More than just a florist – this wonderful hidden gem is like something from a storybook. Owner, Jordan, escaped the corporate lifestyle to explore a more creative path through floristry. Having first supplied blooms for corporate and commercial installations, now Isherwood & Co. have moved into weddings, events, and private homes. With their wonderful neighbourhood florist based in Stirchley, they cater for all of your floral needs, whether that's wedding bouquets, flowers for an event, or just a little something to brighten your day. Pop in to take a look and support this brilliant independent.
IB Deal: a FREE Mini Cactus when you spend £30 or more (show your IB App upon collection in order to redeem the offer)
Cork & Cage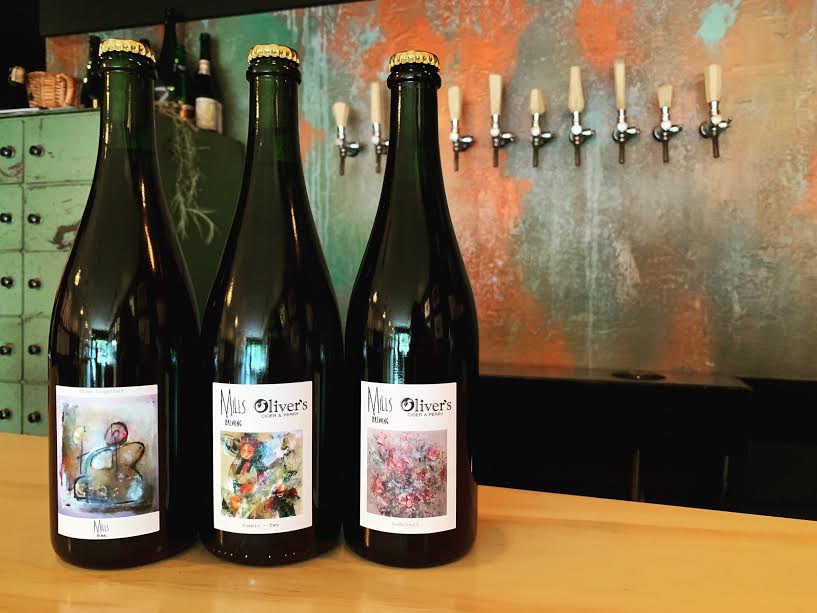 Yet another wonderful watering hole in Stirchley in which to get your craft beer fix, Cork & Cage is a brilliant neighbourhood bar. If you love craft beer, natural wine and real cider, then this is the place for you. Settle in to drink all of the unusual beverages you can manage. Their focus is on lambic, wild, sour and modern beer, so if that's your jam, get yourself over to Stirchley. Stat!
Tierra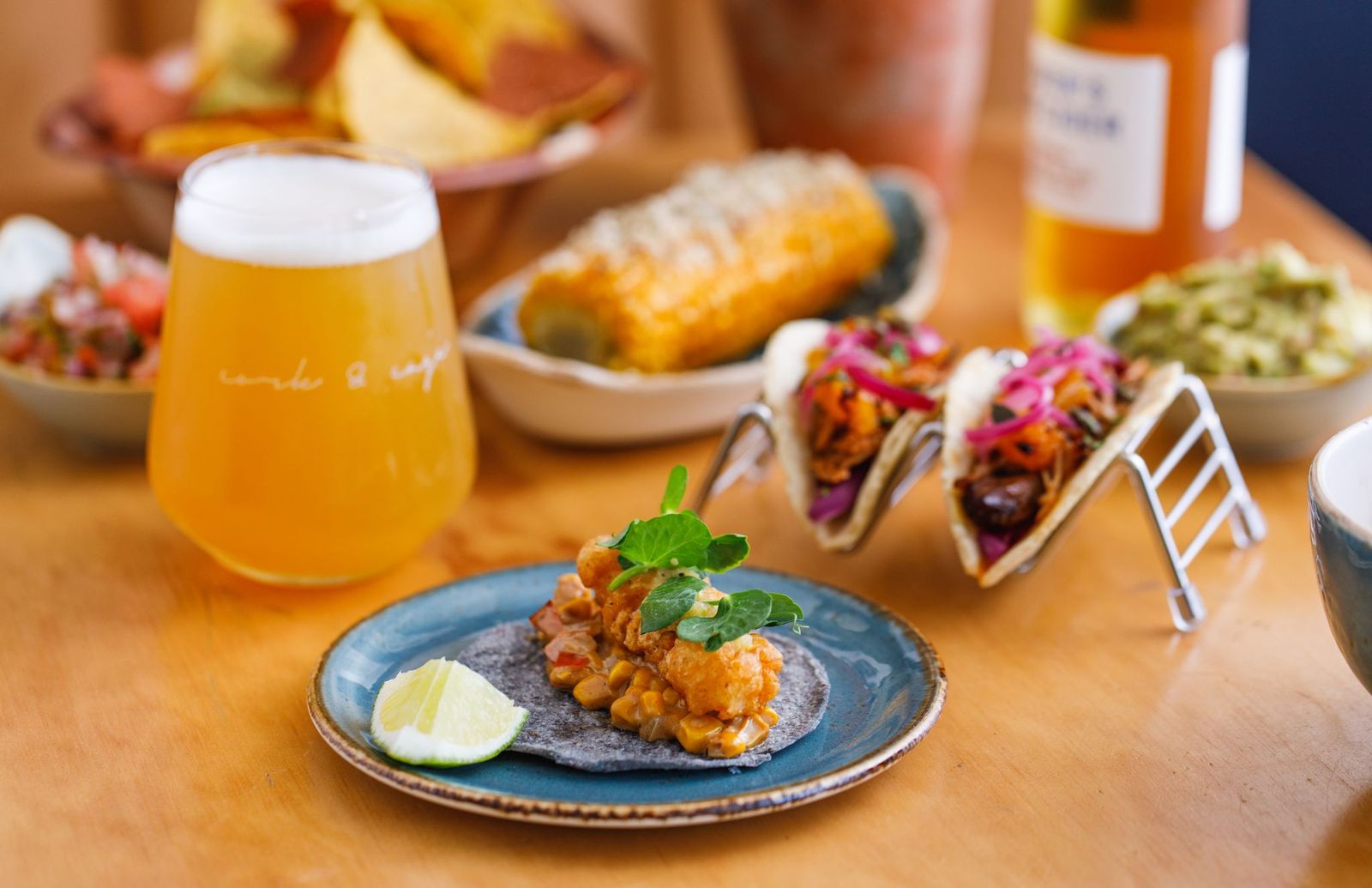 Found within Cork & Cage, this kitchen taco-over is all about the Mexican food. From the masterminds behind Tiger Bites Pig (an incredible City Centre-based bao restaurant), Tierra is bringing authentic Mexican flavours to Stirchley. Expect incredible corn tortillas handmade fresh every day, filled with tasty, traditional Mexican flavours. Choose from Chicken Tinga, Baja (fish or bish), Carnitas (pork or jackfruit) or Mole Beef and throw in some of the ridiculously tasty sides and you have yourselves the Mexican feast you've been dreaming of. If you're not already dropping everything and running to Tierra right now, do you even Stirchley?
IB Deal: 3 Tacos for just £9
Eat Vietnam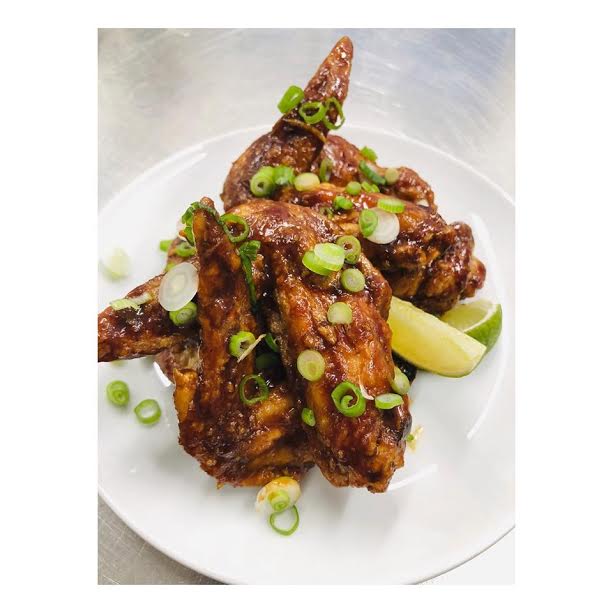 Everyone's favourite Vietnamese street food has its own, long-awaited, permanent home, and we could not be happier. The lucky people of Stirchley can pop down the road to devour Eat Vietnam's tasty Vietnamese dishes whenever they please. Having made a name for themselves over the past few years by slinging the tastiest Vietnamese grub at highly successful pop-ups at some of Birmingham's best indies, they finally put down some permanent roots in 2019. If you still haven't been, get yourself down there to try some incredibly tasty, traditional Vietnamese dishes with a twist. Go get your feast on!
Enamel Shades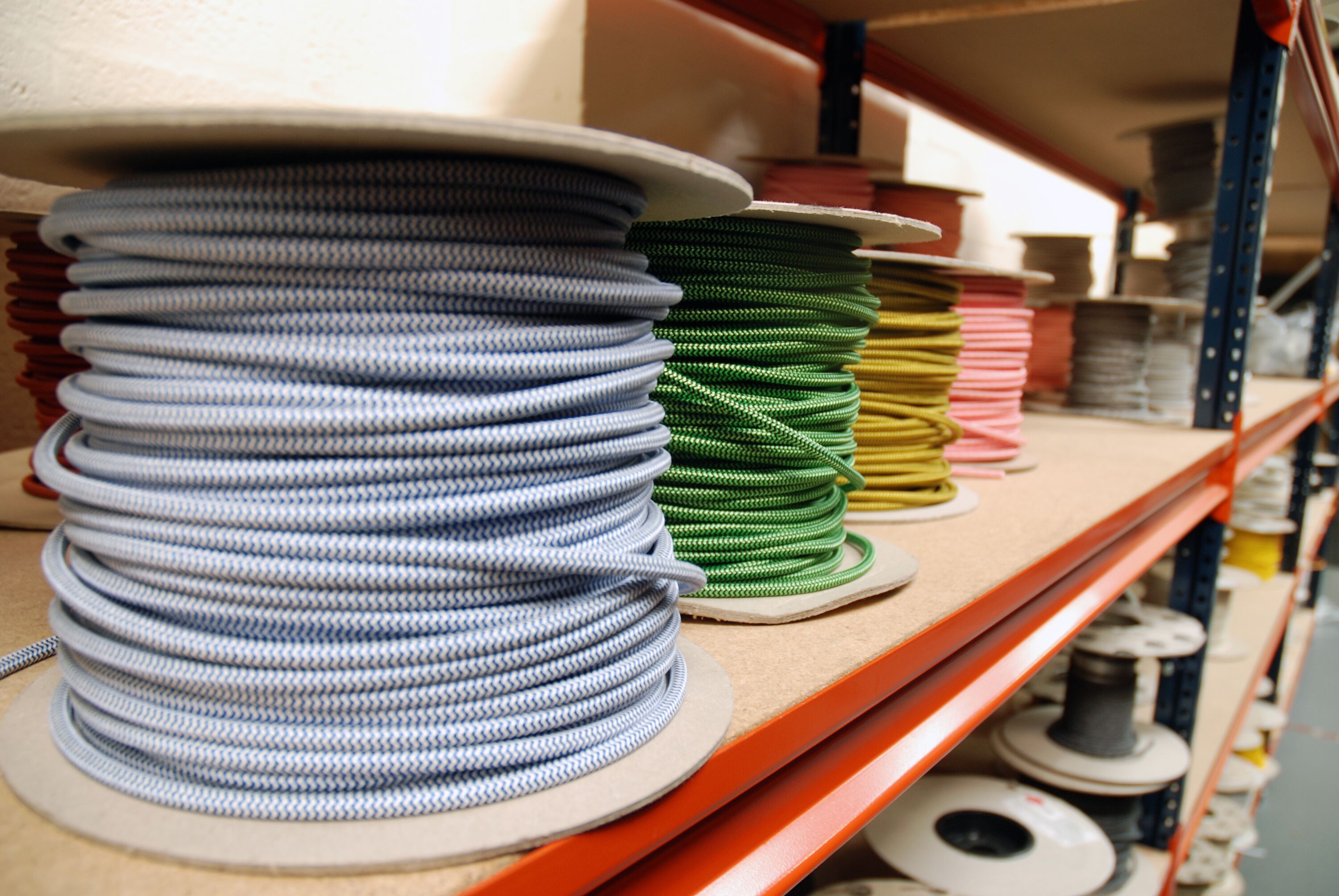 If you're looking at doing a few home improvements, remember that it's all in the details. Yes, the colour of the walls matter, and the type of flooring, and of course the furniture too. But, it's those little details that really bring the whole look together, so don't forget the details such as your lighting. Luckily, Enamel Shades are here to help you out. They are an independent lighting retailer specialising in contemporary industrial lighting and custom lighting solutions. With a wide range of fully customisable and bespoke light fittings available, including over 200 fabric cables and LED filament style bulbs, there will be an option to suit every room. They are also highly trained in rewiring both old and new lamps and their workshop is fully open to the public – so drop by and check them out.
IB Deal: 20% off purchases and repairs
Artefact
This artist-led, community-focussed art space is a cultural hidden gem and we think there's a pretty high chance that you're yet to discover it. Offering a programme of free exhibitions, workshops and talks, this is more than just a gallery. At Artefact, they combine their exhibitions with community events such as pub quizzes, gig nights, film screenings, and social gatherings, to really engage people in the space. If you've not heard of them, go check them out for yourself.
Glasshouse Beer Co.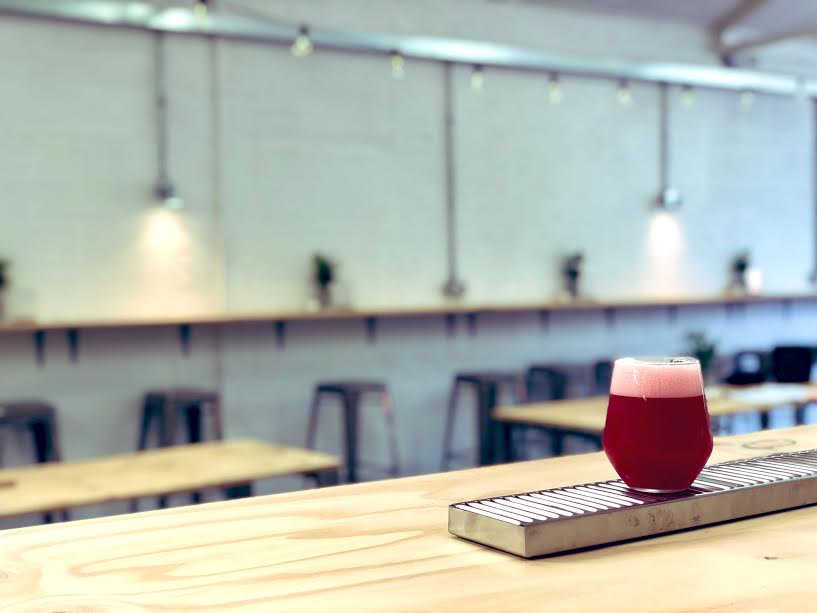 Having started life in Kings Heath, this independent nano-brewery now calls Stirchley home. Their distinctive brews have given them a firm hold on the local brewing scene, and for good reason. They brew hop forward, experimental beers and are known for big, fruity numbers, stouts, sours and some big, juicy IPAs. They're always striving for the best product possible, so they source the best ingredients they can find. And they've just opened a taproom too – so you can go enjoy their tasty beers on site! Marvellous.
Cotteridge Wines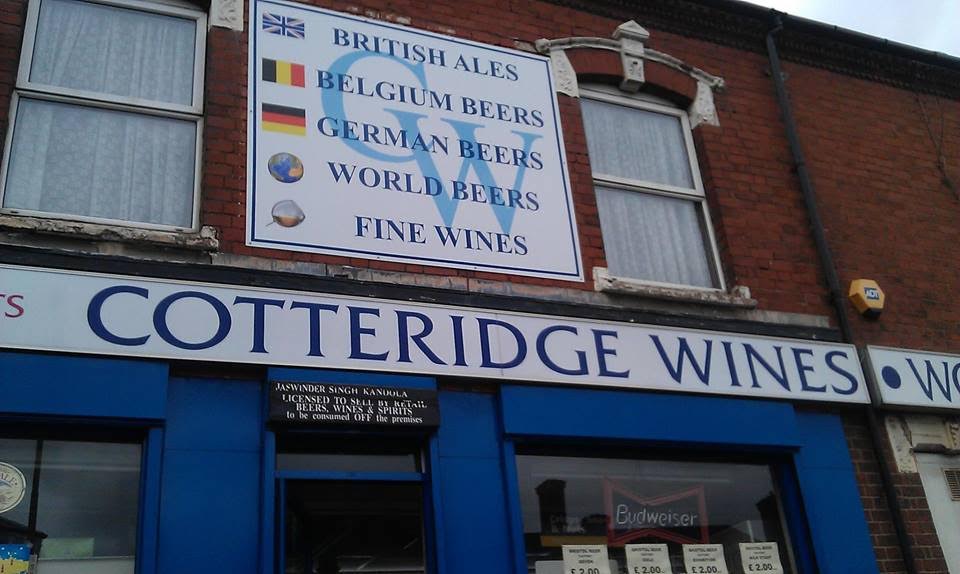 Cotteridge Wines has consistently been voted as one of the best stockists of beer for countless years, fighting off national competition to claim the top spot. Whilst they're known for their vast selection of bottled beers, this off-licence stocks a huge range of wines, beers and spirits for all of your boozy needs. An award-winning off-licence, a great independent business, and the perfect place to re-stock your drinks cabinet. Go check them out, all in the name of research, of course.
Loaf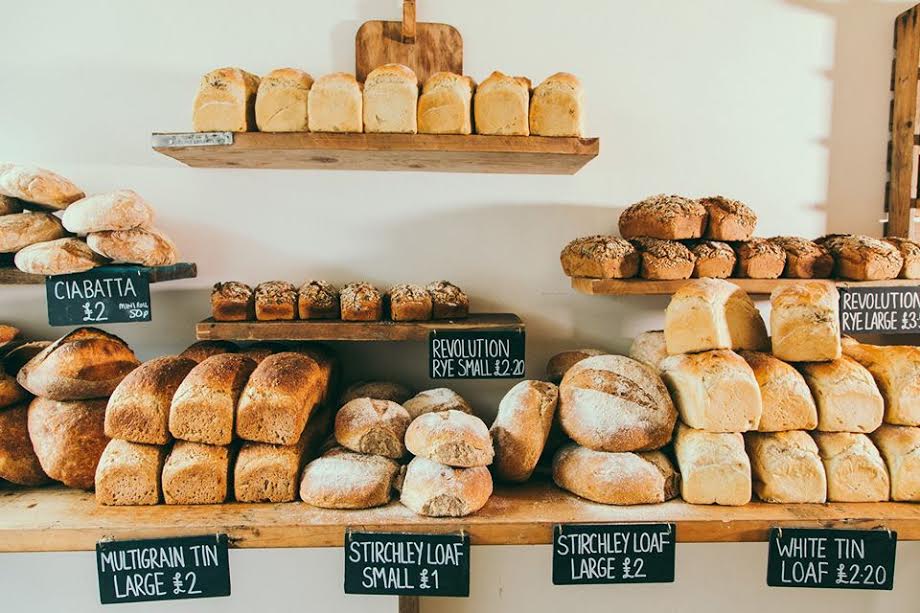 Not all of the independents in Stirchley have sprung up in the last couple of years. Some, like Loaf, have been around for a while, paving the way for future businesses to stake their claim in the suburb. Loaf is a brilliant bakery and cookery school, providing the residents of Stirchley and beyond with good, proper sourdough loaves (and other artisanal baked goods), and the skills to prepare delicious meals at home. Learn everything from bread making to knife skills, pasta making to ramen masterclasses, and more. You can also buy gift vouchers too – a great gift for a budding chef.
Stirchley Baths
This former swimming baths and bathing house is, like so many of its contemporaries, sadly no longer in working order. Thankfully though, the community of Stirchley are putting this fabulous space to good use. Stirchley Baths is now used as a community centre, and hub of local activities. Everything from dance classes to book clubs and local markets take place here. The baths have enjoyed a rich history, including their time as a working baths through to their use as a dance hall (with the pool boarded over), and is now as a community-run facility. Find out all of the events, and more information, on their website and social media pages.
British Oak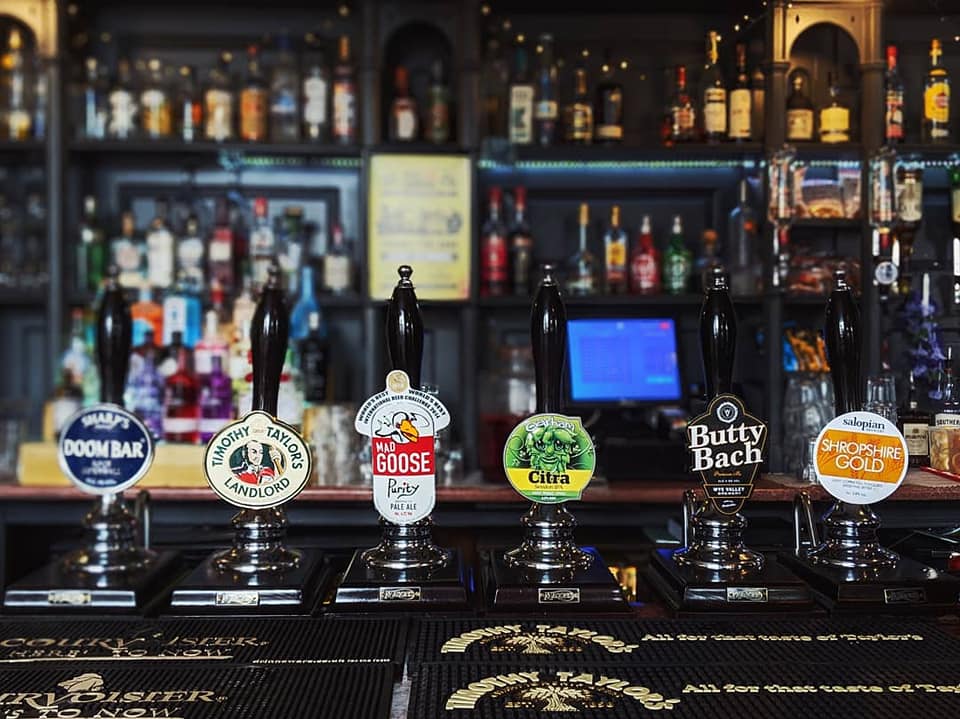 There's nothing quite like a good pub. So quintessentially British, so comforting, so inviting. Luckily, Stirchley has a wonderful traditional pub right at the heart of the community. British Oak is a classic pub, but with a modern twist. Housed in a Grade II listed building, showcasing stunning 1920s architecture, British Oak is the perfect neighbourhood hangout for Stirchley residents. A traditional boozer with a twist, expect beer (and lots of it), honest, tasty food, wine, cocktails, and a rather large and splendid outdoor seating area for catching those ever-essential rays.
IB Deal: £1 off cocktails
Afterword
Whilst we have tried to be thorough in expressing our love for Stirchley (so as to encourage as many people as possible to visit), this is by no means a definitive list of all of the independent businesses to be found in this exciting suburb of Brum. To discover many more wonderful hidden gems, head to Stirchley – and then go and explore all this fantastic suburb has to offer for yourself.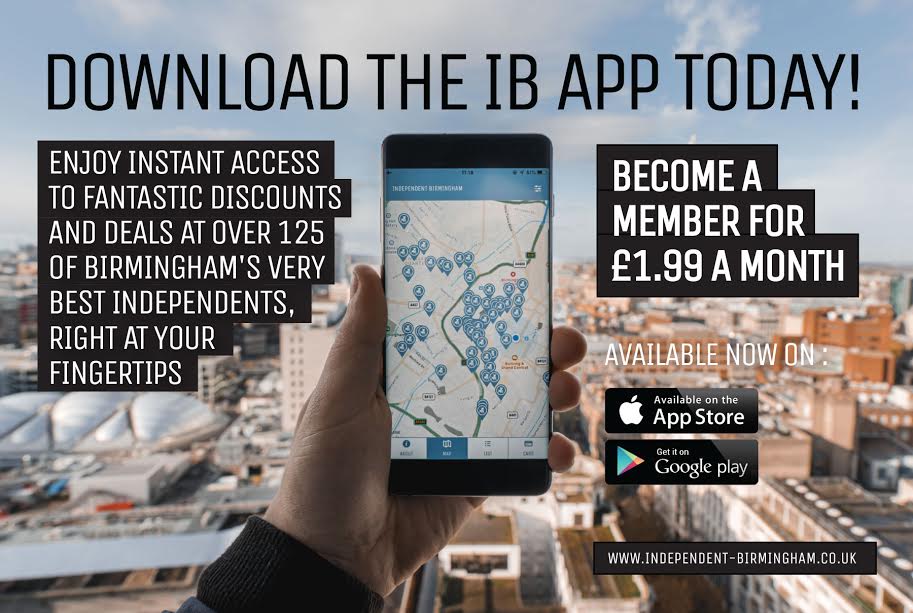 If you like to discover new hidden gems and support local, download the Independent Birmingham App.
Enjoy up to 20% off (alongside exclusive 2-for-1 offers, freebies and more) at over 125 of the very best independent cafes, bars, restaurants, pubs, theatres, cinemas, hotels, shops and experiences in Birmingham – including: Digbeth Dining Club, The Electric Cinema, Carters, Indian Brewery Snowhill, Birmingham Hippodrome, Adam's, Zindiya, The Meat Shack, Baked In Brick, BoneHead, Purnell's Restaurant, Chakana, Tiger Bites Pig, Bodega Cantina, Stirchley Wines And Spirits, Wayland's Yard, Purnell's Bistro, Midlands Arts Centre, 40 St Paul's, The Plough, Hare and Hounds, Birmingham Repertory Theatre, The Jekyll And Hyde, The Rose Villa Tavern, Cherry Reds, The Prince of Wales, The Loft, Laghi's Deli, Medicine Bakery, The Paper Duck, The Clean Kilo, The Early Bird Bakery and many more.
To download the IB App for just £1.99 a month on Apple, click here.
To download the IB App for just £1.99 a month on Android, click here.