2019 marks a rather significant milestone in the history of one of Birmingham's longest standing independents.
Birmingham Hippodrome has enjoyed a long and illustrious place in Birmingham's independent and entertainment scenes and continues to showcase some of the best national and international performances year on year. 2019 marks 120 years since there has been an entertainment venue on the Hippodrome site.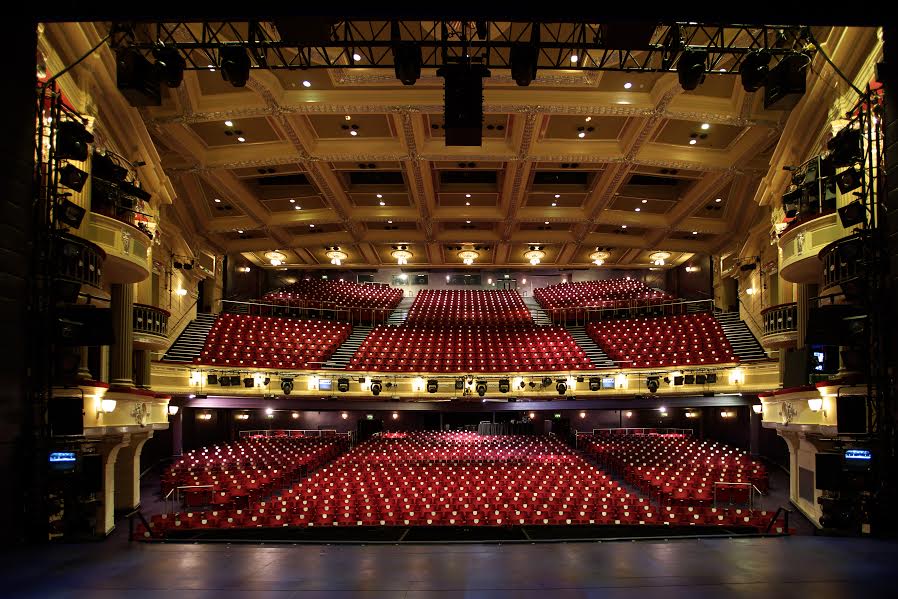 Originally opening in 1899 as a circus, the venue was quickly transformed into a 'theatre of varieties' and was finally named Birmingham Hippodrome in 1903. Since then the venue has survived through two World Wars, has played host to some of the biggest stars of stage and music (from Judy Garland and Frank Sinatra to The Beatles and Cliff Richard), and now welcomes over 500,000 visitors a year as one of the UK's most popular theatres.
In the 1970s the Hippodrome was sold to Birmingham City Council and The Birmingham Hippodrome Theatre Trust was formed, making the theatre a registered charity (which celebrates its 40th birthday this year too!). The charity reinvests surpluses into building a better future through arts and culture for the region. All revenues help to fund Hippodrome Projects – their own curated programme of indoor and outdoor live performance, community work, and transformational learning projects.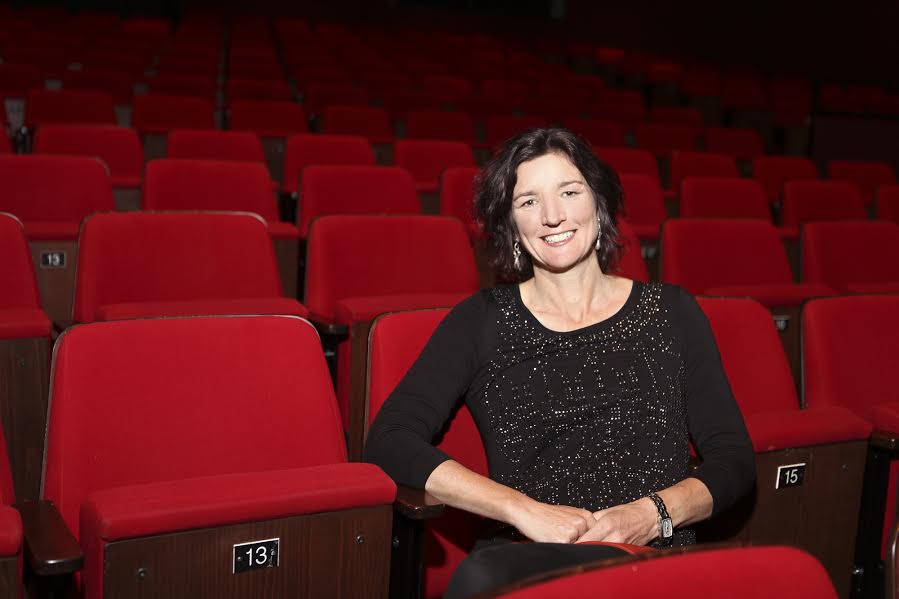 To mark this landmark year in Birmingham Hippodrome's history, we caught up with Fiona Allan, Artistic Director and Chief Executive of Birmingham Hippodrome, to find out her thoughts on this very special year, plans for the future, and what it means to be an independent.
So, with a landmark birthday coming up, surely you have landmark plans in place to celebrate this tremendous milestone. Talk us through them.
Absolutely. We have a whole year of activity planned, from celebrating our heritage to looking forward to the Hippodrome's next decade. Highlights for me personally will include our Gala fundraising dinner on 29 June, at which we will announce some exciting and ambitious plans. Also, our co-production of The Color Purple and community production of West Side Story – it's very new for us to be making work for our own main stage, and so important that it will appeal broadly to Birmingham's young, diverse and dynamic population.
What does it mean to you personally to be part of Birmingham Hippodrome's history?
I feel a sense of responsibility to leave the Hippodrome in an even stronger place than I found it. This seems a pivotal point for the UK, socially and politically, and theatre can be used as a means to bring people together in what is often a divisive landscape. Being truly accessible to all means a lot to me, at its heart theatre appeals across cultures and backgrounds, it is a means of making sense of a confusing world around us. I genuinely believe that Birmingham Hippodrome makes a difference in people's lives.
What is your proudest achievement to date during your time as CEO (both personally, and in terms of The Hippodrome as a whole)?
Being appointed as the Hippodrome's first Artistic Director/ CEO with a clear mandate to make the Hippodrome more socially relevant. We are doing this through the partnerships we are developing with our associate companies, thought leaders like TEDxYouth Brum, and even simply by opening the building during the day, having a decent barista and being a genuine third space for so many.
What are your programme highlights for 2019?
Well, in addition to the birthday highlights I've mentioned earlier – I'd have to point to performances from some of our associate companies: Rosie Kay, Aakash Odedra and Sonia Sabri. Les Miserables and Kinky Boots are two extraordinary musicals, and later this year we have a visit from Acosta Danza, Carlos Acosta's company. David Bintley will step down from BRB at the conclusion of their production of his Hobson's Choice (succeeded by Acosta). And of course our B-SIDE Festival on Friday 3 – Sunday 12 May, only four years old this year and already one of the most important hip- hop festivals in Europe. I'm very proud that this is home grown in Birmingham.
How do you perceive Birmingham Hippodrome's role in the city? And how do you plan to reach and engage with wider audiences across Birmingham and beyond?
Our mission is to enrich the cultural life of not just the city, but the region. Culture has an intrinsic and vital role to play in shaping identity, building social cohesion and increasing quality of life, and as the largest and most established cultural provider this is at the heart of what we do. We are in close dialogue with companies like Coventry 2021, the Commonwealth Games committee and West Midlands Growth Company to plan how the Hippodrome can help deliver growth and cultural tourism to the region. Our festivals team also convene the Birmingham Festivals group, and partner with many of the city's brilliant festivals to reach different cultural, community and faith groups.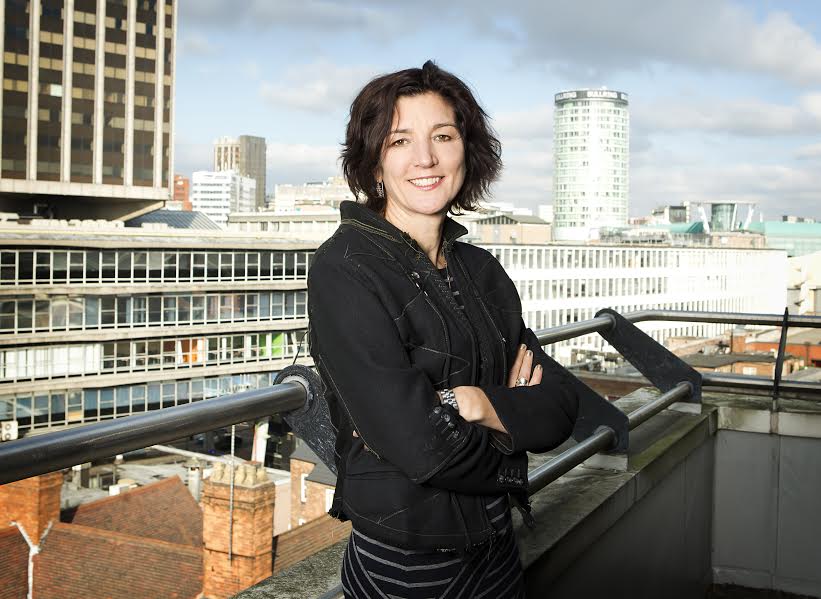 We hear Birmingham Hippodrome plans to move more into the producing sphere, why do you feel this is an important step for The Hippodrome and what plans do you have in place to achieve this?
It's simple really, in order to attract new people to the theatre, particularly younger people and those from non-white backgrounds, we have to be telling some different stories. Working with local artists is a great way of doing this, and our first cohort of Associate Companies all engage with broader audiences than the Hippodrome has traditionally reached. If we are to genuinely be more socially relevant, we need to invest wisely to achieve this, not just be reliant on highly successful touring musicals. That's why I'm so excited about The Color Purple and West Side Story this year.
Talk to us about being an independent – why is it important to you, and what are the best aspects about it, and the biggest challenges?
Over the last decade the team has worked very hard to achieve the financial resilience we enjoy now – and this really has come about because of the strongly commercial programme of large scale musicals, and perennial favourites like The Nutcracker and pantomime. One of the biggest challenges is getting the message across that we are also a charity that is not in receipt of any revenue funding from either Birmingham City Council or the Arts Council of England. All our surpluses are reinvested back into learning and participation, festivals, our associate artists and young companies. We fund all of this ourselves, and with the help of patrons, donors and a number of trusts. Fundraising to meet our ambitions is an ongoing challenge.
If you had unlimited funds, what changes would you make to Birmingham Hippodrome and why?
Unlimited?! I'd work to improve our local environment around Hippodrome Square – we have big plans to invest in more free outdoor performances in our public realm but it needs vital improvements first. And I'd look to make the Hippodrome a more welcoming daytime creative destination – redesign the foyers, cafe and restaurant so we had a really unique daytime offer and were just a great place to meet people, socialise, or do some work. I always think of the Young Vic or National Theatre in London as great places to just hang out, whether or not you are going to the theatre. We also need a complete upgrade of seating in the auditorium in the coming years, and it would be great to equip the Patrick Studio with up to date technical gear and the capacity for digital broadcast. I'd also put more money into investing in local artists, increase our number of associate companies, and fund some co-working space in the building for start-ups and small creative companies to work. And that's just the tip of the iceberg!
What are your plans/visions for the future of Birmingham Hippodrome? Where would you like to see The Hippodrome in 5 years, and in another 120?
To get the funds to do everything I've listed above would be a start! So within the next five years I hope we can have made some progress against these plans and also played a part in Coventry City of Culture 2021 and Commonwealth Games 2022. Also, we will have grown our festival offer to reach hundreds of thousands more people across the city and region annually. Our campus will be alive with people and activity during the day, not just at night. And when you step into the main theatre, the audiences will be more reflective of the faces we see across the city.
In another 120, hard to say, at the rate we are moving towards we may all be plugged into the Matrix! Though I am certain the Hippodrome will continue to move with the times and be as socially and cultural relevant as ever – the driving force behind culture in this region. I doubt they will be able to make an algorithm to reproduce genuine creativity.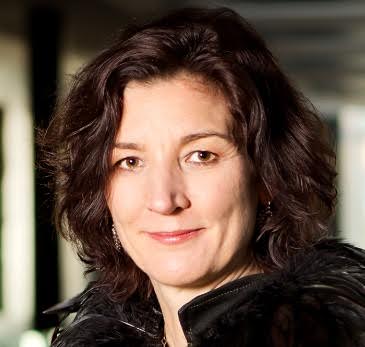 Quick-fire Questions
Top 3 Favourite Independents (Of Any Kind) In Birmingham?
Loaf – for Saturday morning bread and pastries
Opus – the restaurant and the bar, both great
Birmingham Hippodrome, of course
What Has Been Your Favourite Production Of All Time At Birmingham Hippodrome?
Groove on Down the Road – a hip-hop retelling of The Wizard of Oz with ZooNation and local young artists.
What's Your Favourite Thing About Birmingham?
Its youthful energy and incredible mix of communities and cultures.
What Did You Want To Be When You Grew Up?
When I was very small – an astronaut. By my teens I wanted to run the Sydney Opera House.
If You Could Only Eat One Thing For The Rest Of Your Life What Would It Be?
My father's summer berry pudding.
Who Is Your All-Time Favourite Brummie, And Why?
George Cadbury, for advancing conditions for industrial workers and creating the garden village I call home, Bournville.
What's Your Favourite Album?
Currently hooked on the cast recording of Come From Away.
It certainly sounds like Birmingham Hippodrome have some very exciting plans in place for their 120th birthday celebrations, and some excellent shows and performances coming up in the next 12 months. Stay up to date on all of the plans and shows by visiting Birmingham Hippodrome's website, and watch our pages for our top picks. Thank you to Fiona for dedicating some time in her very busy schedule to catch up with us, and we wish the Hippodrome all the best in the coming year and beyond! Make sure you celebrate in style by checking out one (or more) of their many amazing performances this year.