'Art enables us to find ourselves and lose ourselves at the same time' – Thomas Merton
We will be the first to admit that we're just a teeny bit food obsessed. The majority of our time is spent thinking about, writing about, talking about and devouring the greatest dishes and drinks across this fair city. And this is wonderful. Yet Birmingham is more than just food and drink. We have internationally-renowned contemporary art galleries, eye-catching street art, museums aplenty and fine art from across the centuries. Birmingham's art scene is super exciting, and to help you explore some of Brum's best galleries, museums and spaces we've curated a list of the 'must visit' art havens our city has to offer.
So read up, then get out there and rediscover your city – one gallery at a time.
Ikon Gallery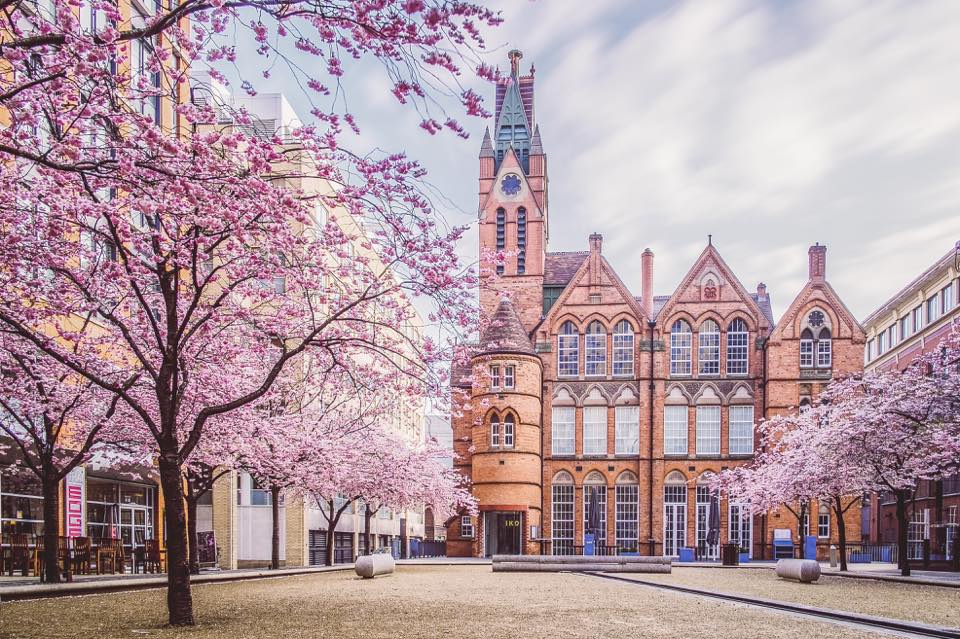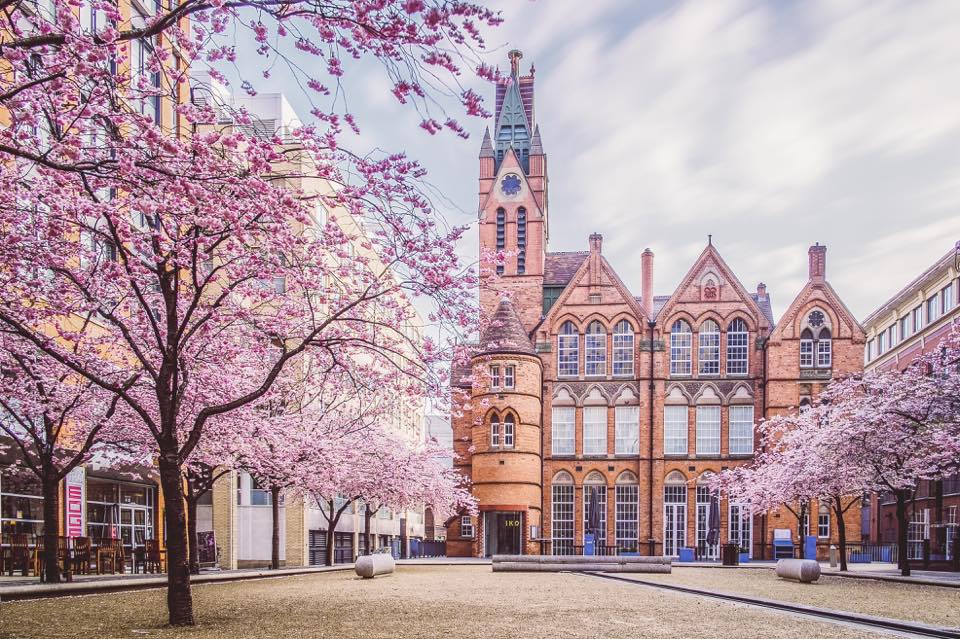 Photo: Verity Milligan
This internationally-renowned contemporary art gallery is one of Birmingham's most famous art institutions. Founded in the early 1960s, and residing for over 20 years in its current home in Brindleyplace, Ikon is a bastion of culture, showcasing works by artists from all over the world. Housed in one of Birmingham's most Ikon-ic (get it…) buildings, a stunning, Grade II listed, former Victorian schoolhouse, this gallery is well worth a visit to explore the latest contemporary collections and marvel at the magnificent array of works on display.
Birmingham Museum And Art Gallery (BMAG)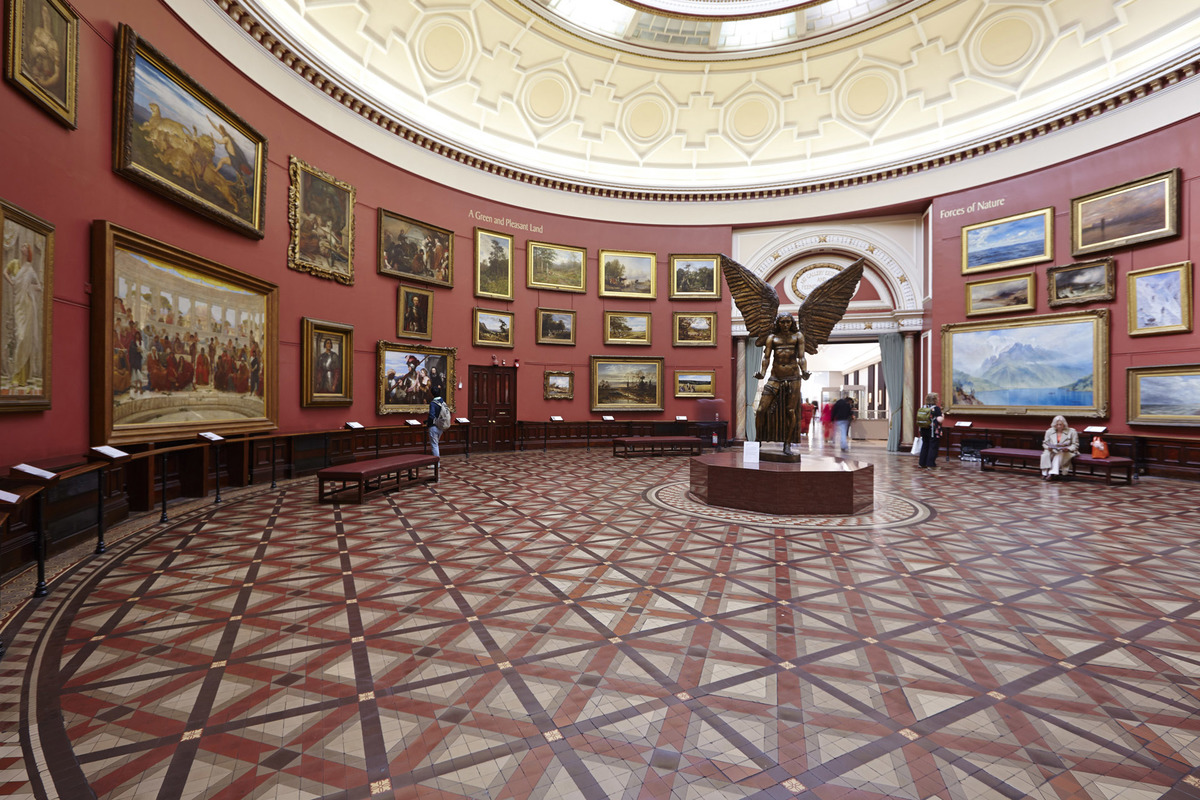 BMAG is one of the oldest galleries in Birmingham, having first opened in 1885 and is famous for its collection of Pre-Raphaelite paintings (part of the largest public Pre-Raphaelite collection in the world) but also has many other works to peruse. Also housed in a beautiful, Grade II listed building, head to BMAG to wonder at artefacts from ancient civilisations, from Greeks to Romans and Ancient Egypt, discover the fascinating story of the Staffordshire Hoard, learn more about local, Birmingham history and discover the series of changing exhibitions throughout the year.
Argentea Gallery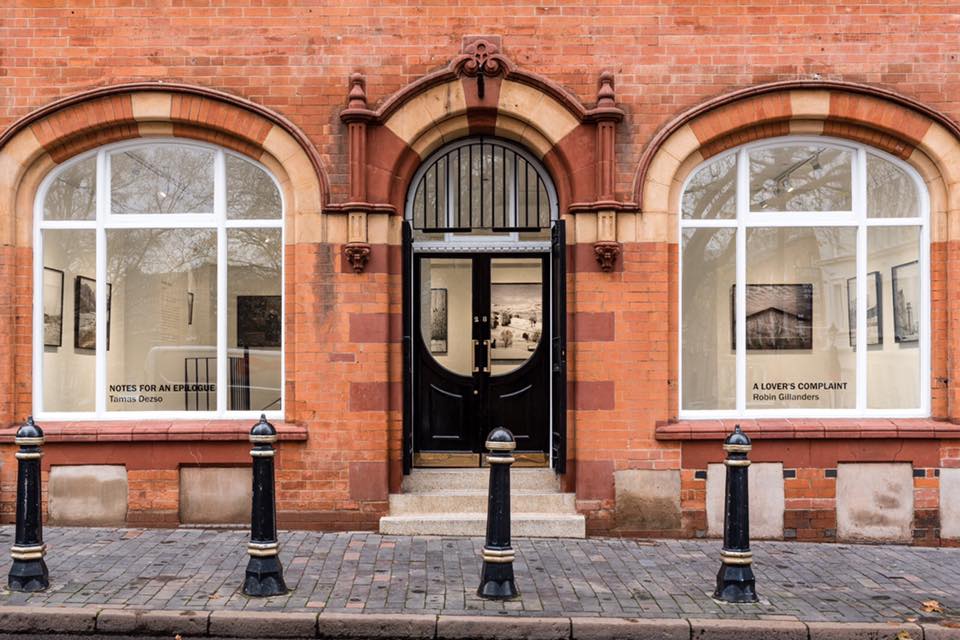 Argentea Gallery is a contemporary photography gallery, dedicated to showcasing the very best contemporary photography from both British and international artists. Supporting both emerging and established artists, head to Argentea (in St Paul's Square, JQ) to view some incredible work by talented photographers.
Reuben Colley Fine Art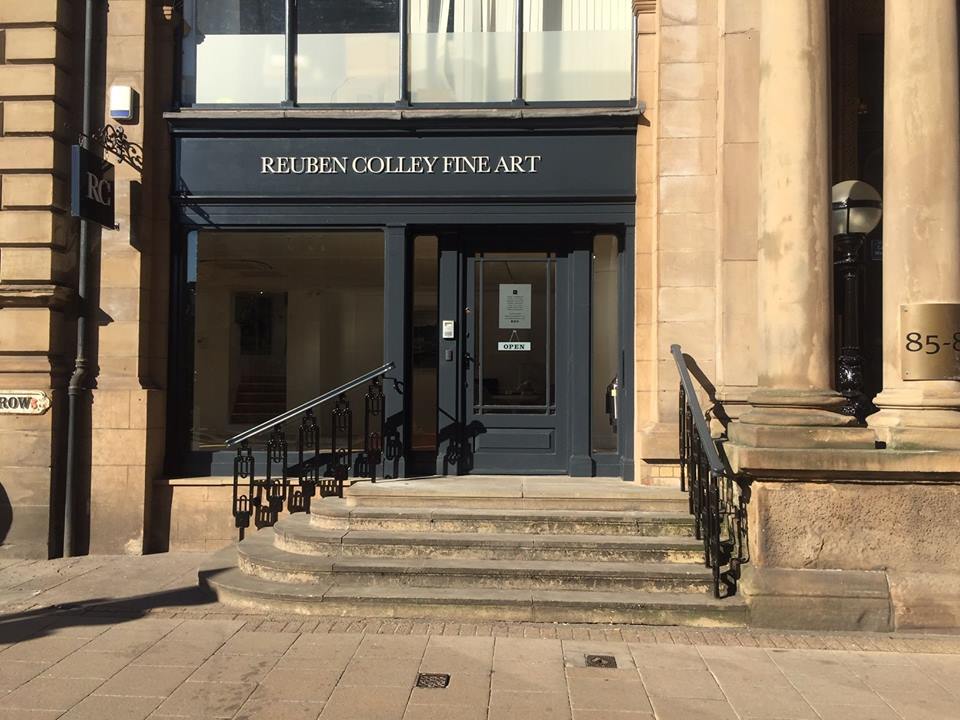 This independent art gallery can be discovered in the heart of Birmingham. Founded in 2010 by Birmingham artist Reuben Colley, this gallery used to call Moseley home, but can now be found on Colmore Row in a larger space. Head here to gaze at superb works of art from a range of genres, from abstraction to hyper-realism.
The Barber Institute Of Fine Arts
The Barber Institute is housed in one of the finest Art Deco buildings in Birmingham, which was purpose built for the opening in 1939. It was designed by Robert Atkinson, one of Britain's leading architects of the time. Head to the Barber Institute to admire the vast collections of incredible artwork that calls the gallery its permanent home, but also be sure to check out the seasonal exhibitions too. Browse the collection of paintings from artists such as Monet and Manet, Van Gogh and Van Dyck, plus plenty more. Admire the array of sculptures and be sure to check out the incredible collection of coins.
Ort Gallery
An artist-led exhibition space in Balsall Heath, Ort Gallery aims to facilitate dialogue in the community through art – exploring the role an international programme of contemporary art can play in community strengthening. The gallery exhibits ambitious and daring new art work in an old factory space, ensuring every exhibition has a strong impact on the local area and its residents. Ort Gallery works with socially-engaged internationally-acclaimed artists (Ellie Harrison, Leah Gordon, Juneau Projects, Paul O'Kane and Pil and Galia Kollectiv – to name but a few) in order to ensure that the artwork is not just shown but lived through their audiences. This is done in a variety of ways such as workshops, poetry events, walks, talks and by the audiences becoming part of the projects.
Birmingham Back To Backs
The Birmingham Back To Backs are an accredited museum, managed by The National Trust and offering a window into the past. Back to back housing used to be commonplace in the city, until almost all were demolished by the 1960s. Court 15, Inge Street is one of the last surviving Back to Backs in Britain and now serves as home to a collection of period furniture and domestic items from the 1840s – 1970s from the lives of some of the residents. Go and explore this collection of artefacts and experience a slice of history.
Explore The Streets Of Digbeth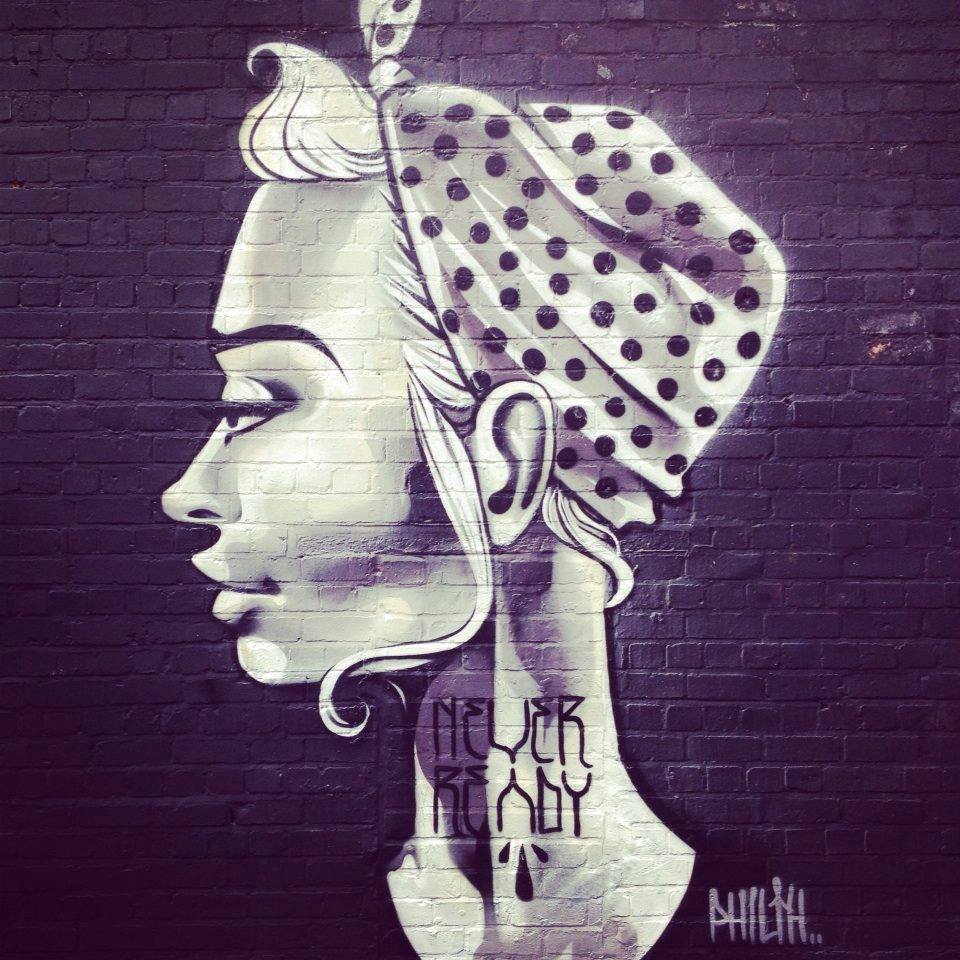 If you're looking to find some incredible artwork by talented local artists, you need to look no further than the streets of Digbeth, the creative centre of Birmingham. Simply wander the backstreets and spot the amazing pieces dotted around, where the walls act as canvases for some of the city's creatives to display the products of their creative flow. New pieces crop up almost daily, keeping this huge outdoor art gallery fresh and exciting. 
Royal Birmingham Society Of Artists (RBSA)
Located just off St Paul's Square (in Birmingham's Jewellery Quarter), The Royal Birmingham Society of Artists (RBSA) is an artist-led charity (one of the oldest art societies in the UK, in fact) which supports artists and promotes engagement with the visual arts through a range of inclusive activities: exhibitions, workshops and demonstrations. With regularly-changing exhibitions across two different floors, if you're looking to get your art fix in Birmingham, RBSA needs to be high up on your list of galleries to visit. 
The Museum Of The Jewellery Quarter
This museum is built around a perfectly preserved jewellery workshop, offering a glimpse into the daily workings of Birmingham's famous Jewellery Quarter. Not only can you explore this amazing slice of history through a guided tour, but you can also watch live demonstrations at the jeweller's bench and discover what it would have been like to work there. The museum also features two self-guided galleries exploring both the history of the Jewellery Quarter and some beautiful pieces of jewellery made from natural materials from all across the world.
Aston Hall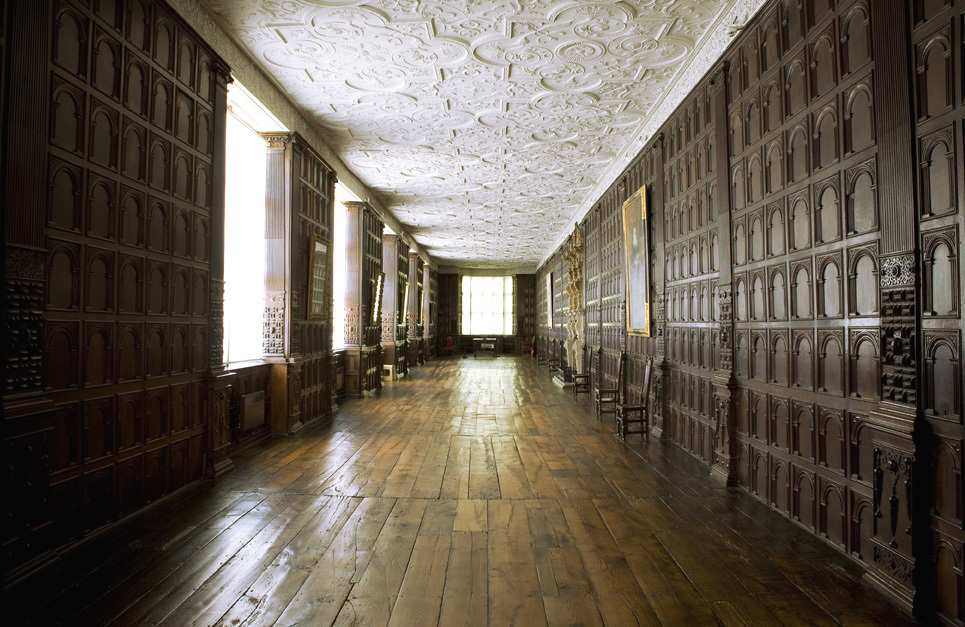 It may not be the first place you would think of when you want to view artwork, but the iconic grade I listed building is home to a wonderful collection. Restored to its former Jacobean splendour, the impressive, seventeenth-century, red-brick mansion is steeped in history. Such a magnificent hall was, of course, home to wealthy owners, and was in fact visited by royalty, so naturally they had an impressive art collection. Visit the Hall to see many of these works hung in the stunning rooms, as well as to learn about the incredible stories the property holds.
IB Top Tip: head to one of the coolest corridors in Brum (pictured above), found within Aston Hall. It's highly Instagrammable.
The Pen Museum
Yes, this really is a museum all about pens. But, stick with us because we ink (sorry) you will find it quite fascinating. They say the pen is mightier than the sword, so why not explore this museum dedicated to the humble writing implement. Based in a former pen factory in the heart of the JQ, this museum celebrates the Birmingham pen trade from the 19th Century and the craftsmen whose expertise placed our city at the centre of a worldwide trade. Browse the collections displaying nibs from all of the local manufacturers, have a go at some of the processes involved in creating steel pen nibs and learn more about the tough lives of the female pen workers.
Eastside Projects
Based in Digbeth, Eastside Projects is an artist-run space and public gallery. They commission, produce and present experimental art practices and demonstrate how art can be useful as part of society. Head here to see some truly creative and innovative works and to appreciate and support local artists. Eastside Projects believe in working collaboratively for change and in growing Birmingham's cultural scene, something we should all get behind. So pop down to Digbeth to show some support.
St Paul's Gallery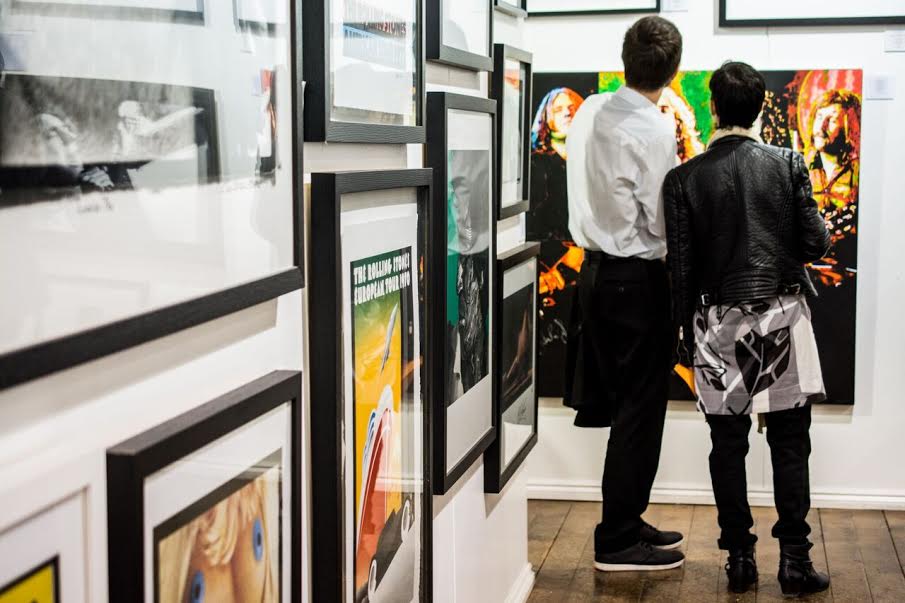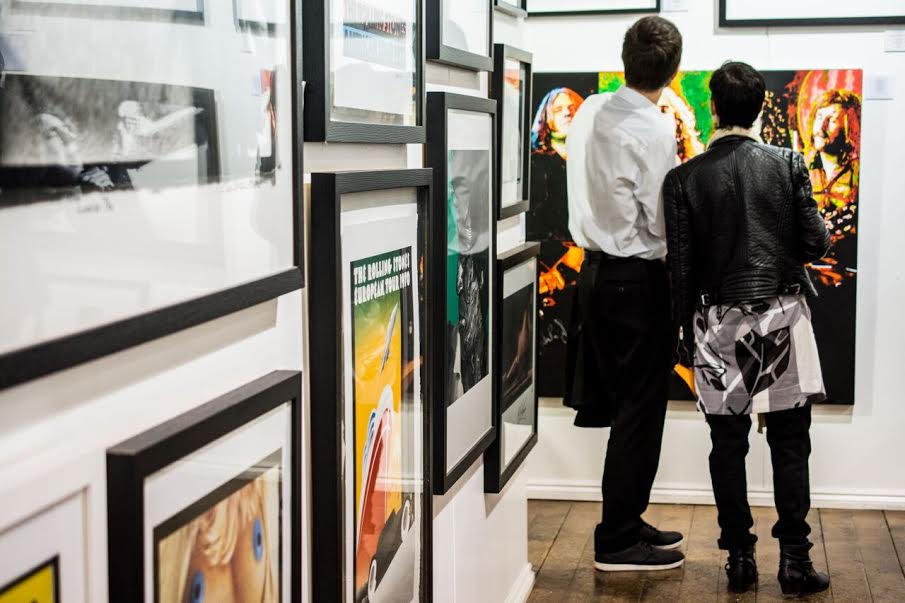 If you prefer pop culture to classical pieces, then you must head to St Paul's Gallery, which specialises in music-related artwork and artefacts. The gallery was founded in 2001 and is the world's largest retailer of signed, limited edition album cover art prints. All of the images are displayed within the gallery and many musicians visit to donate concert artefacts. Head to this gallery to peruse the extensive collection and perhaps even purchase some amazing artwork for your walls at home.
The Coffin Works
Newman Brothers at The Coffin Works is a heritage attraction in a grade II listed factory. The contents tell the story of Newman Brothers, Birmingham's last coffin-furniture factory who operated from their Fleet Street premises for over 100 years until 1998 when workers laid down their equipment, and walked out of the building for the very last time, leaving everything – including personal belongings behind. Visit and explore this unique piece of history and step back in time to experience this important piece of Birmingham's industrial legacy.
Grand Union
This art gallery and artist studio is the place to go in Birmingham to view some of the most intriguing contemporary pieces. If you like art that leaves you pondering life and deciphering exactly what it meant, then this is the place for you. Grand Union supports and presents innovative artistic and curatorial practices, so if you're looking for something new and thought-provoking, head here to gaze in wonderment at the weird and wonderful exhibitions.
Rediscover Birmingham's Forgotten Architecture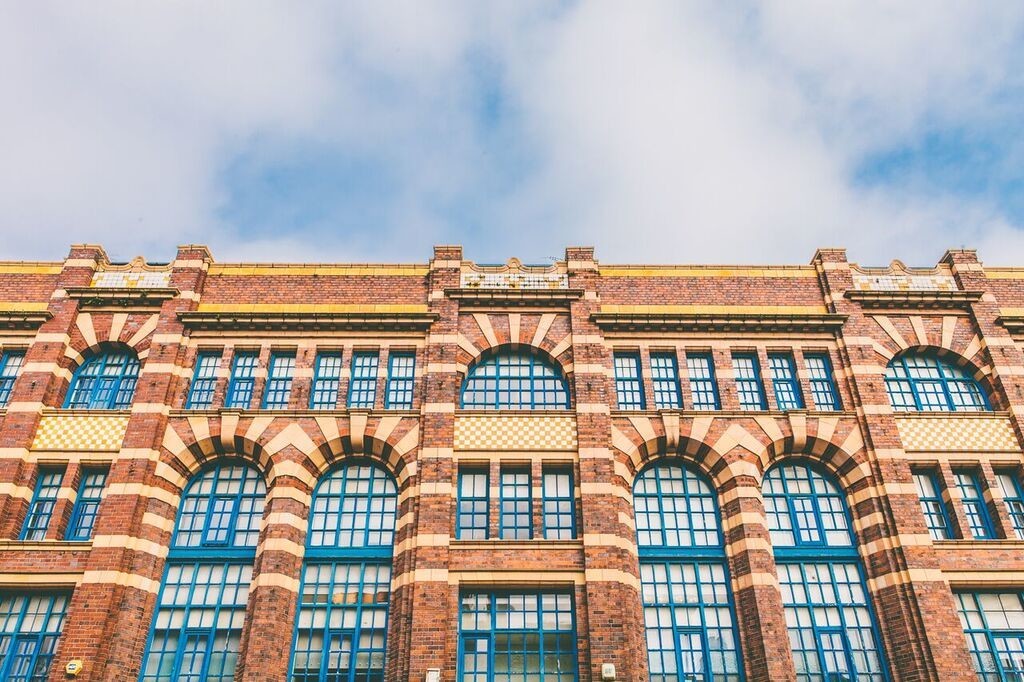 Photo: Dave Musson
Art is everywhere you look, and despite many of us having lived and worked in the city for numerous years (or all our lives), often we don't take the time to just stop a moment and look around. Birmingham's glorious architecture is all around us, and it's a wonder to behold. Walk the city streets (Digbeth and the Jewellery Quarter are especially filled with forgotten pieces of architecture) and revel in your city. We love you Birmingham.
Bonus Art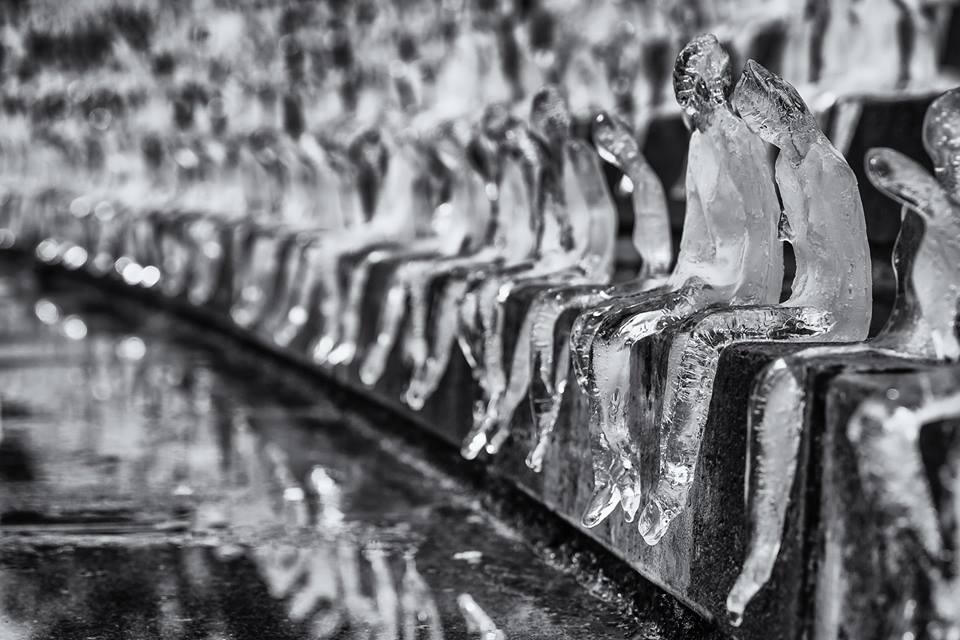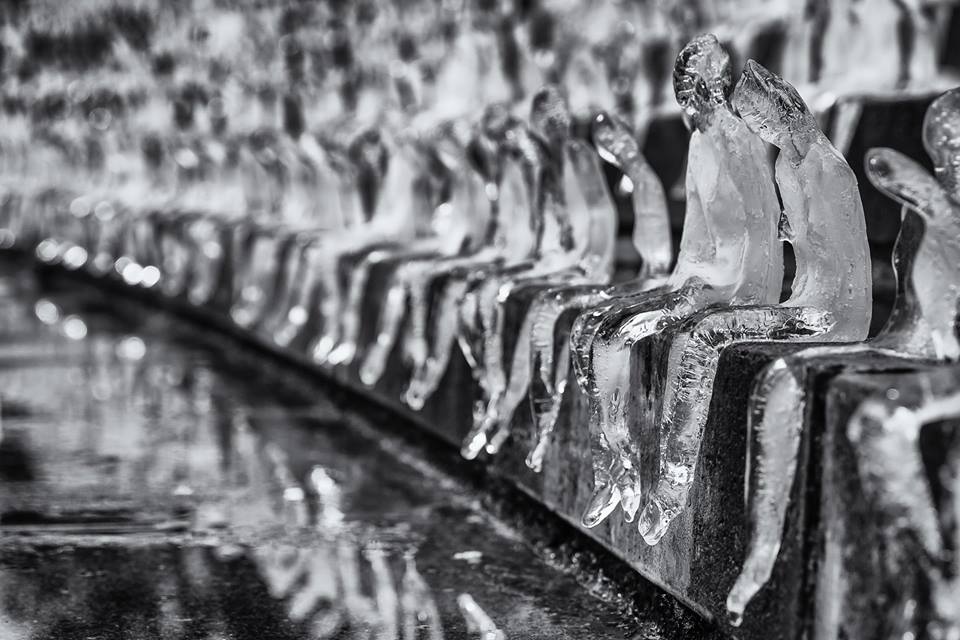 Photo: Verity Milligan
That's right, there's more. If you think you've completed Birmingham's art scene, then 1.) you must be feeling pretty smug right now; and 2.) you've NEVER completed Birmingham's art scene. What's wonderful about our city is that there are always new projects popping up, and often the best contemporary art can be found on the streets – with various exhibitions taking place across Birmingham throughout the year. So if you're out and about, keep your eyes peeled – you never know what you might stumble across.
Think we missed any? Get in touch at hello@independent-birmingham.co.uk and tell us all about your favourite lesser-known spaces that champion and celebrate the world of art.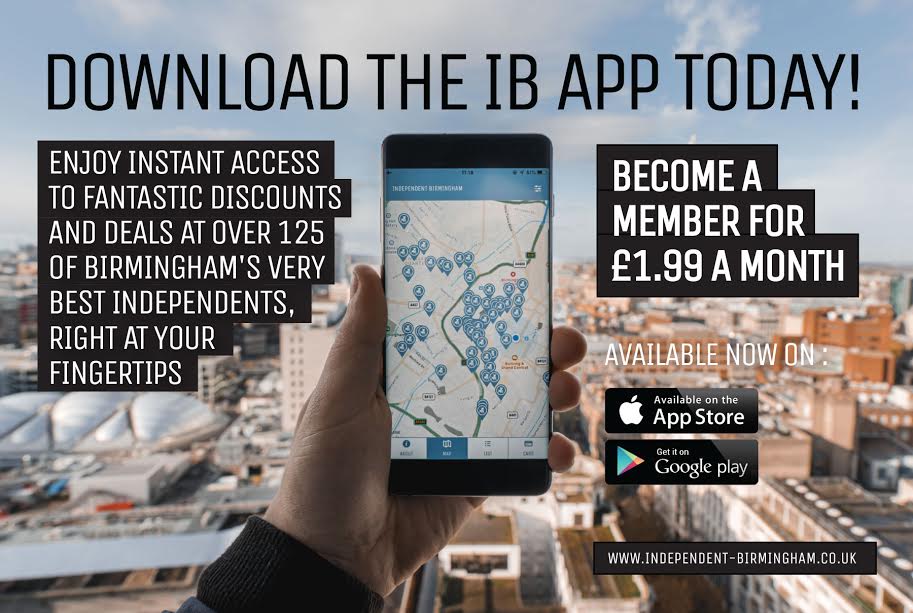 If you like to discover new hidden gems and support local, download the Independent Birmingham App.
Enjoy up to 20% off (alongside exclusive 2-for-1 offers, freebies and more) at over 125 of the very best independent cafes, bars, restaurants, pubs, theatres, cinemas, hotels, shops and experiences in Birmingham – including: Digbeth Dining Club, The Electric Cinema, Carters, Indian Brewery Snowhill, Birmingham Hippodrome, Adam's, Zindiya, The Meat Shack, Baked In Brick, BoneHead, Purnell's Restaurant, Chakana, Tiger Bites Pig, Bodega Cantina, Stirchley Wines And Spirits, Wayland's Yard, Purnell's Bistro, Midlands Arts Centre, 40 St Paul's, The Plough, Hare and Hounds, Birmingham Repertory Theatre, The Jekyll And Hyde, The Rose Villa Tavern, Cherry Reds, The Prince of Wales, The Loft, Laghi's Deli, Medicine Bakery, The Paper Duck, The Clean Kilo, The Early Bird Bakery and many more.
To download the IB App for just £1.99 a month on Apple, click here.
To download the IB App for just £1.99 a month on Android, click here.