Welcome to Digbeth. Street art adorning the walls, urban sounds greeting your ears, and a certain vibe you can only experience here.
Known as Birmingham's creative quarter, Digbeth has been experiencing a new lease of life over the last few years. The area oozes effortlessly cool vibes, thanks to the quirky independent businesses that call it home and the plethora of creatives working in a variety of innovative industries. With the nationally-renowned The Custard Factory (birthplace and former home of Bird's Custard) and the surrounding streets now being home to a vast number of creative businesses, as well as fun things to do, and great places to eat and drink, there has never been a better time to go and explore this part of the city. If you live and work in Birmingham and fancy rediscovering your city, or if you're planning to visit Birmingham from elsewhere in the UK, let us guide you on the perfect way to spend 48 hours in Digbeth.
Note: Whilst many businesses have now reopened, some are yet to do so. Social distancing is still in place and very important, please check each individual business' website for their up-to-date opening times and safety measures prior to visiting. Some businesses may require you to make a booking in advance.
Day One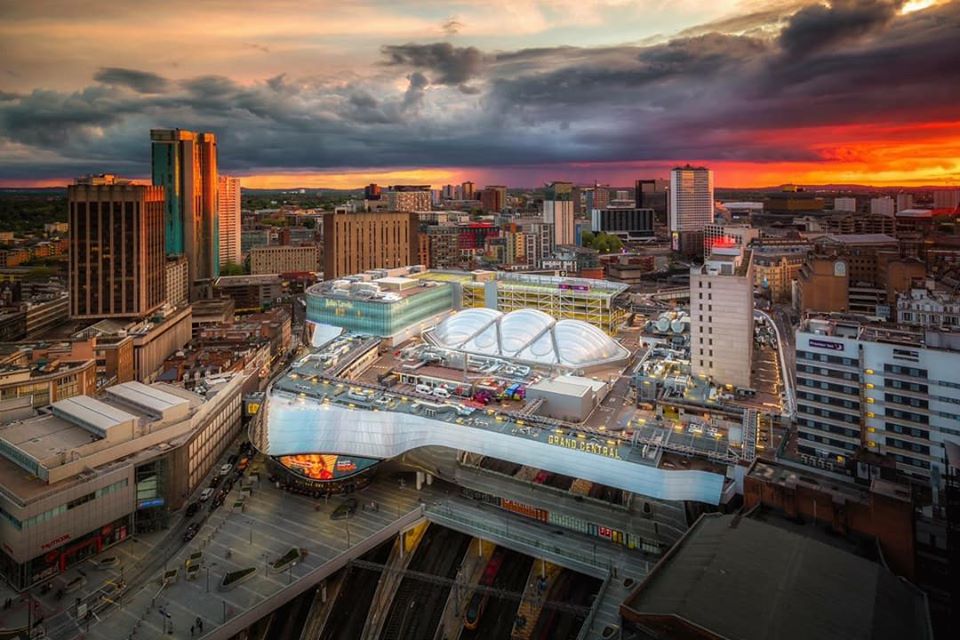 Photo Credit: Verity Milligan
8:30 am – Arrive At New Street Station
You arrive, bright eyed and bushy tailed and excited for the couple of days ahead. Stepping off the train at New Street station, you're greeted by the sights and sounds of Grand Central, but there's no time to dwell here – you have a whole day mapped out down in Birmingham's creative quarter. There's just enough time to get your bearings and then set off on a leisurely walk down to Digbeth.
8:45am – Stop For Coffee At Karibu Coffee House
You probably had an early start to catch your train to Birmingham, so you will definitely need some fuel for the day. As you head down Digbeth High Street, you will pass by a wonderful little coffee shop called Karibu Coffee House. Head inside this East African Coffee House to grab a cup of the good stuff and prepare for your busy day ahead. Once you're fully caffeinated, it's time to go explore.
9:30am – Explore Digbeth's Street Art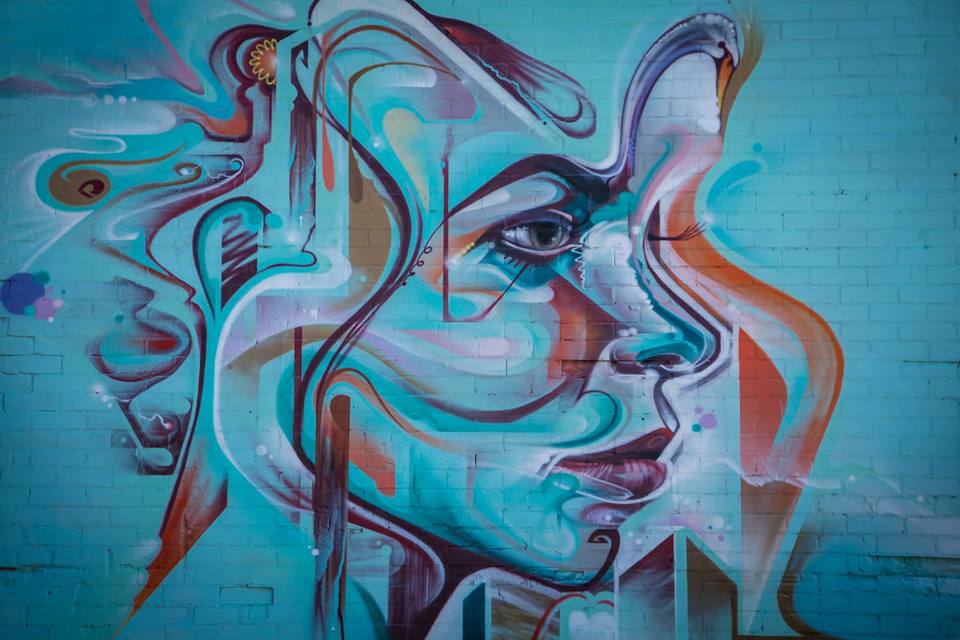 Photo Credit: Ross Jukes
Digbeth is well-renowned for the abundance of creatives who live and work in this part of Birmingham. It's also well-known for the colourful and eclectic array of street art adorning the walls. Like an outdoor gallery, the pieces change on a semi-regular basis, so there is always something new to see. Wander the streets surrounding The Custard Factory and admire the stunning artwork around you.
11:00am – Brunch At Kanteen
The coffee kept you going for a while, but now it's time for some proper sustenance. Brunch is our favourite meal of the day, and there's only one place you need to know about if Brunch is your favourite too. Head to Kanteen for healthy and nutritious options that are also incredibly tasty. They happen to do some excellent coffee too, so if you need another cup, make sure you grab one here.
12:15pm – Get Competitive At Chance And Counters
Time for some fun and games! Head over to Chance and Counters, just across the way in The Custard Factory courtyard to get competitive over a board game or two. With almost 500 games to choose from, you'll be spoilt for choice and bound to find one to keep you entertained for a good while. Don't lose track of time though, there's still plenty to do. Whoever loses has to pay for dinner tonight…
1:30pm – Watch A Film At The Mockingbird Cinema And Kitchen
Once you've released all of your competitive energy playing boardgames, pop next door to The Mockingbird Cinema and Kitchen. Catching a movie is one of our favourite ways to spend an afternoon, and The Mockingbird always has a great selection of the latest blockbusters and cult classics. Settle in to escape reality and enter another world for a while. When the movie's finished, grab a coffee in The Mockingbird's bar to keep your energy levels up.
4:30pm – Play Retro Arcade Games At NQ64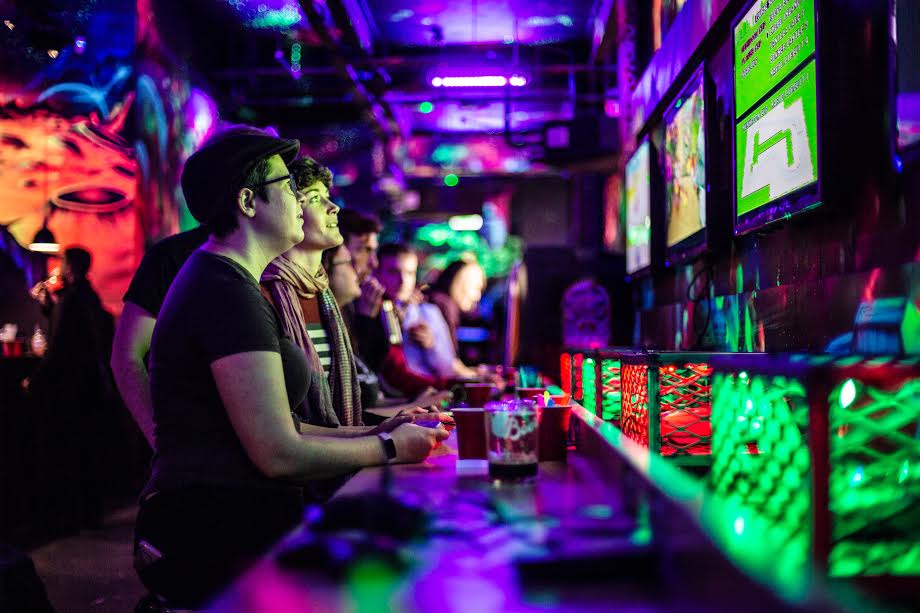 A short hop across the courtyard takes you over to the brilliant NQ64. The minute you enter, you'll be filled with nostalgia at the sight of all of the amazing retro arcade games (think Time Crisis 2, Mario Kart, Street Fighter 2, Pac-Man, Donkey Kong, Track & Field, and more). Grab yourself some tokens and start working your way around all of the machines. You could easily spend days in here, transfixed, trying to get the high score, but your evening plans await.
6:00pm – Drinks At Birdies Bar & BBQ
A few metres down the road you'll stumble upon Birdies Bar & BBQ (you can't miss it – it's the one that looks like a bright, tropical garden). Enter this island paradise and soak in the magic of this tropical oasis. Enjoy some fruity cocktails to prolong that island vibe for a while, until you start to get peckish.
7:30pm – Dinner At Digbeth Dining Club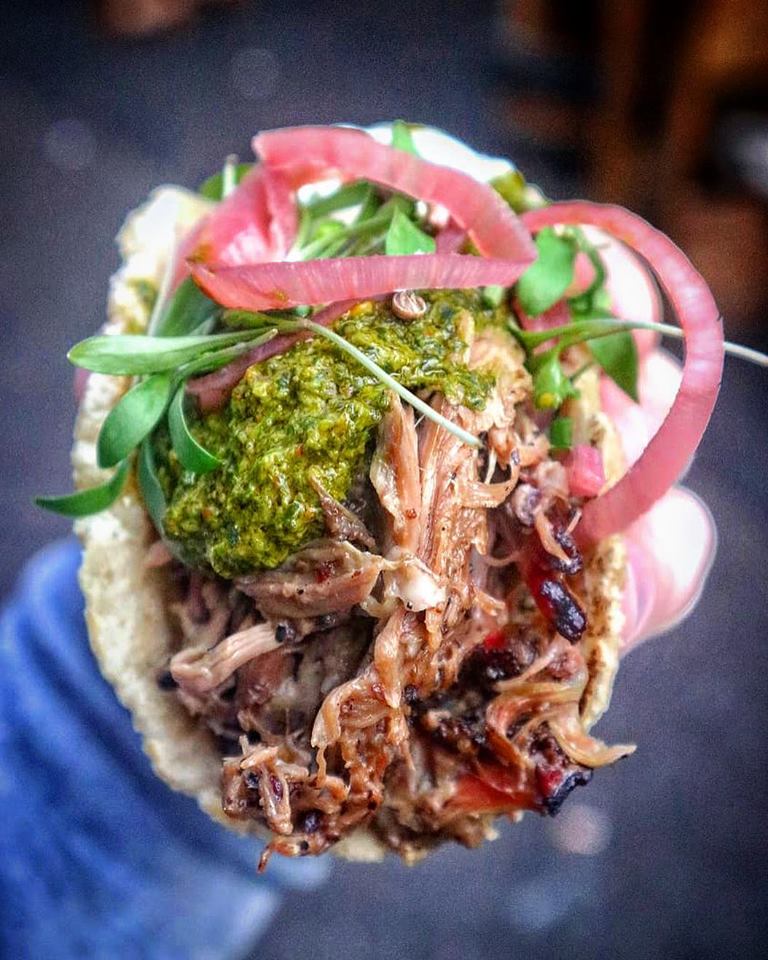 Photo Credit: The Fat Foodie UK
Follow your nose and head across the road to multi award-winning street food haven Digbeth Dining Club. No trip to Digbeth would be complete without a visit to DDC and on arrival you'll be greeted by a multitude of smells that will instantly make you salivate. The line-up changes each week, so take a look around to see who is there and then once you've chosen your favourites, queue up and await the tastiness to come. Take your time and get your fill of mouth-watering street food.
9:00pm – Go For A Mini Bar Crawl
Next, we'll take you on a mini bar crawl, to get you in the mood for the Digbeth nightlife. Start your crawl by heading over to The Ruin on Floodgate Street. This quirky pub serves traditional ales and has an eclectic interior (including a library!). From here, take a short walk over to The Anchor on Bradford Street – a laid-back pub with traditional charm and a great drinks selection. Next, head back to The Custard Factory to enjoy a tipple at Roberto's Bar. This craft beer bar has 'em on tap and by the bottle, and you're sure to find a beer you like. Now you're ready to go out out.
11:00pm – Dance The Night Away At The Night Owl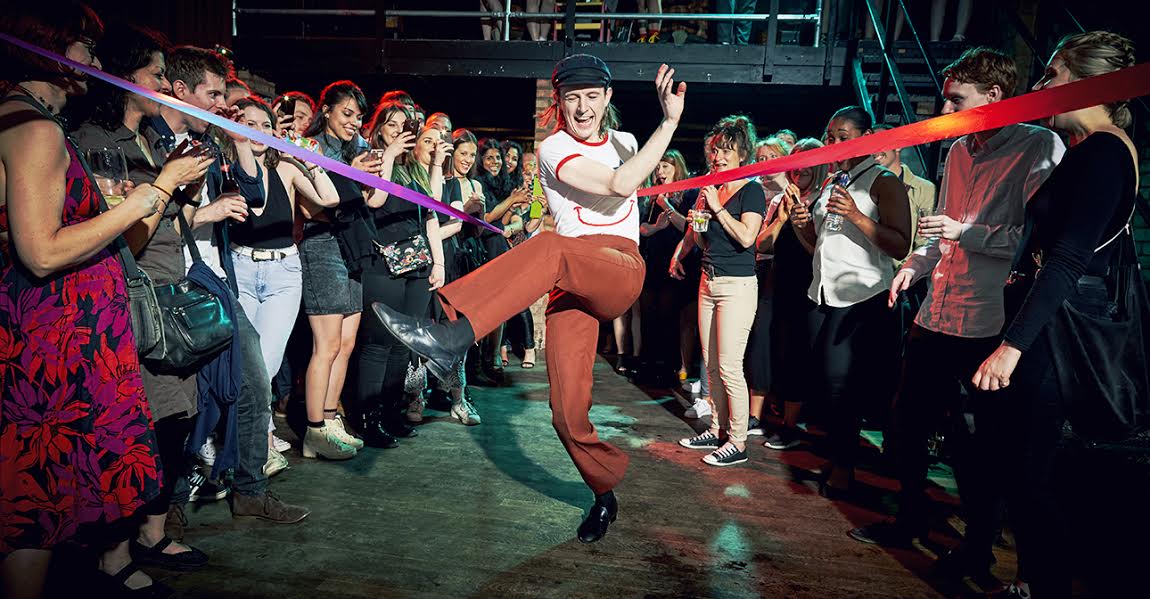 A stalwart of Digbeth's nightlife, The Night Owl is a retro club and live music venue, inspired by Northern Soul. They play the best soul and retro sounds, host regular live music events, fun club nights, and more. The ideal place to end your first day, dancing into the night to some funky tunes and having a great time.
2:00am – Sleep At The Old Crown
Stumble up to Digbeth High Street, and head to your cosy room at The Old Crown. Sleep is optional (but we recommend it – you have another busy day tomorrow).
Day Two

8:00am – Breakfast At Kanteen
Wake up fresh from your great night's sleep and potter downstairs to take a look around The Old Crown. In the fresh morning light you can admire your surroundings as you take in Birmingham's oldest pub. The pub has a fascinating history, but you'll need to head back over to Kanteen for a quick breakfast before you head off on another day of adventure and fun.
9:00am – Explore The Custard Factory's Independent Retailers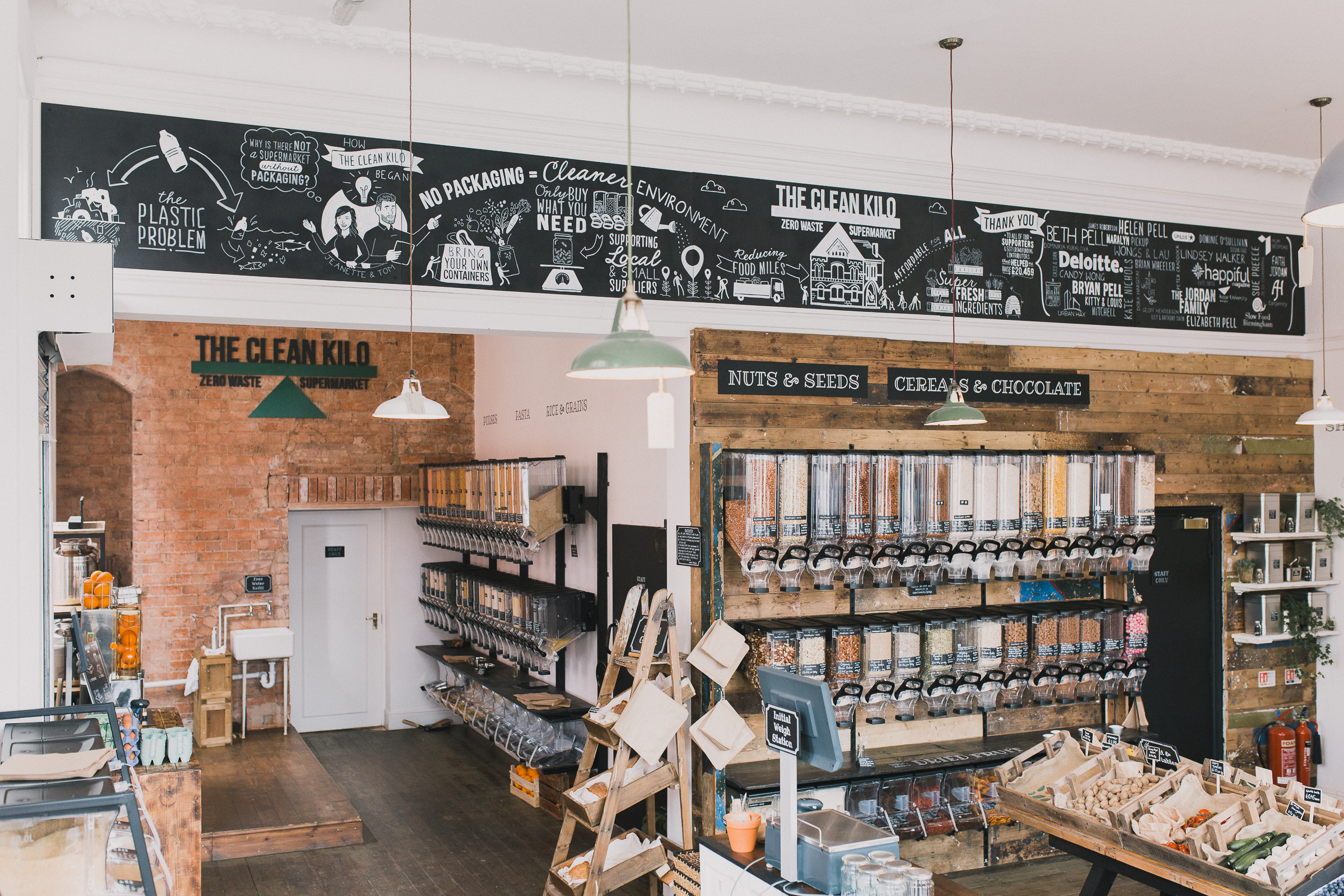 Photo Credit: DOMINIKA KUBALOVA
A trip to Digbeth wouldn't be complete without a whizz around the amazing and varied independent shops you can find here. From zero-waste goodies at The Clean Kilo to pre-loved clothing at Dark Bull Vintage, and from antiques and interiors galore at Ridding & Wynn to all things spiritual at Zen, there's an eclectic mix of retailers here. Digbeth is known as Birmingham's creative quarter for a reason, so spend a couple of hours browsing in the shops such as Bene Culture – a clothing and magazine store; and the Sara Preisler Gallery, which features a gorgeous collection of handmade jewellery and pieces of art.
11:00am – Coffee At Stag Digbeth
Once you've shopped 'til you've dropped, you'll need a pick me up. Head over to Stag Digbeth for a well-earned cuppa and a little rest. They serve speciality coffees and a range of cocktails (inspired by, and named for, their barbering roots). The cool thing about Stag Digbeth is they are also a working barbershop – so if you're in need of a trim, get a haircut while you sip on your coffee. Once you've refuelled, it's time to move on!
11:45am – Go Curling At The Floodgate
Take advantage of the curling lanes at The Floodgate and try your hand at this fun sport. Surprisingly addictive, you'll spend a good while trying to get a bullseye. If you have a bit of time left, have a swing at baseball in their batting cages. There's hours of fun to be had here, but lunch is calling.
1:00pm – Lunch At Baked In Brick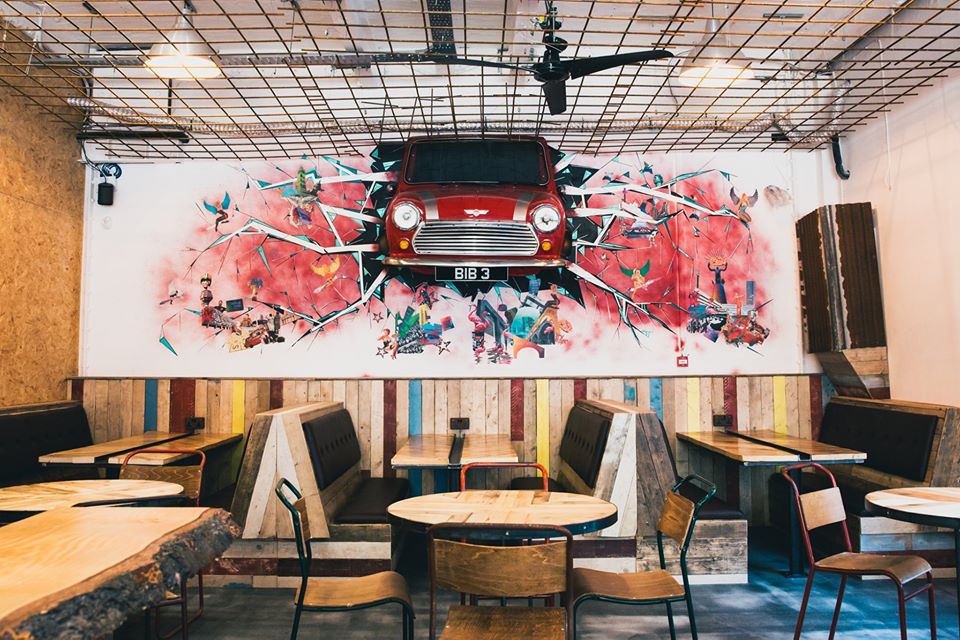 Wood-fired pizzas! Need we say any more? Well, if you're new here, you may not have heard of Baked In Brick so allow us to fill you in. They started off life on the street food circuit, and having won several awards for their incredible street eats, they opened up their very own restaurant in The Custard Factory. Their pizzas are insanely good, and their sides and specials are to die for. There's no better place to grab your lunch.
2:00pm – Dessert At Stickie Fingers
Make sure you save room for dessert though, because just across the way is Stickie Fingers. Their pancakes are stacked up high and topped (and filled) with all manner of delicious toppings and treats. This is a must if you have a sweet tooth. Too full for a stack? You can get a single pancake instead. Or try one of their sundaes, or baked doughnuts.
2:30pm – Enjoy A Round Of Golf At Ghetto Golf
Now you need to burn off all of that food, but nothing too strenuous. Ghetto Golf is the ideal place to go. Crazy golf, street art, fun cocktails – what's not to love? This place gets booked up well in advance, so if you're planning a visit, make sure you book to guarantee a slot. Then grab your putter and get playing.
4:00pm – Explore Digbeth's Architecture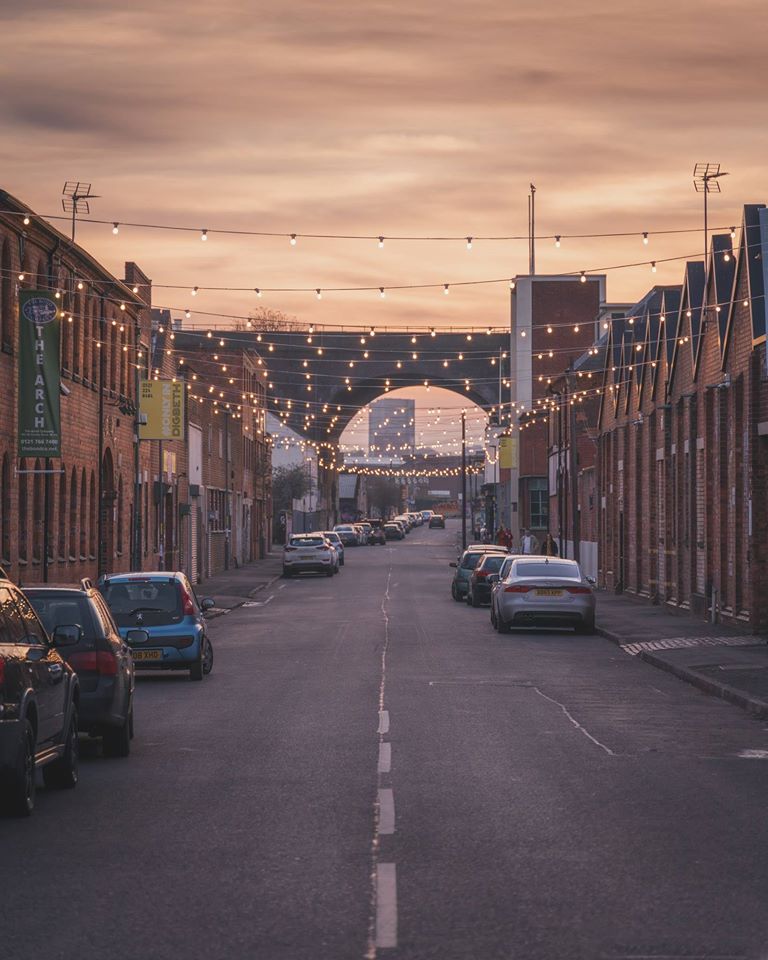 Photo Credit: Ross Jukes
Re-emerge into the daylight and have a wander around the streets of Digbeth. The area is well-known for its street art, but the buildings and warehouses that make up Birmingham's creative quarter boast a fabulous mix of architectural styles that often get overlooked. Go exploring, and don't forget to look up as you admire the different facades, windows, doors, and the contrast between old and modern styles.
5:00pm – Drinks At The Old Crown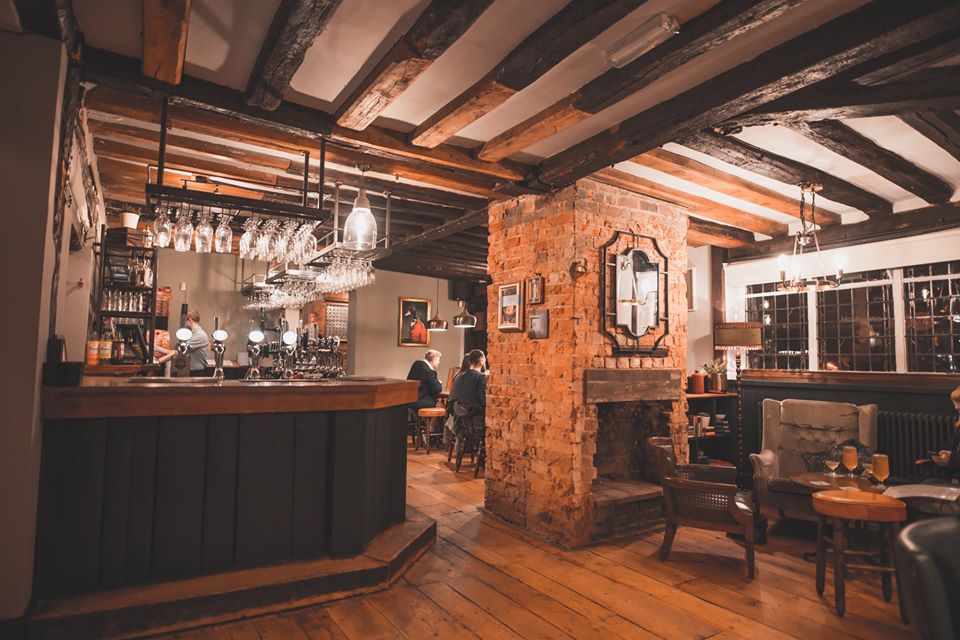 Photo Credit: Monica Martini
All that walking has made you thirsty. Head back to The Old Crown for a well-earned drink and a rest. Like any good pub, they serve a range of drinks for everyone. So whether you fancy a beer, a glass of wine, a G&T, or something non-alcoholic, you can enjoy it here. Plus they have a huge beer garden, perfect for an al fresco drink in the warmer months. Drink up and let's move on.
6:30pm – Play Table Tennis At Dropshot
Digbeth is packed with activity bars, so make the most of it and head to Dropshot to take advantage of their games. Grab a spot at one of their table tennis tables and get playing. You could easily lose track of time (as well as the score) as you play, but soon you'll feel your stomach rumble.
8:00pm – Dinner At Dough With Drinks At Dig Brew Co.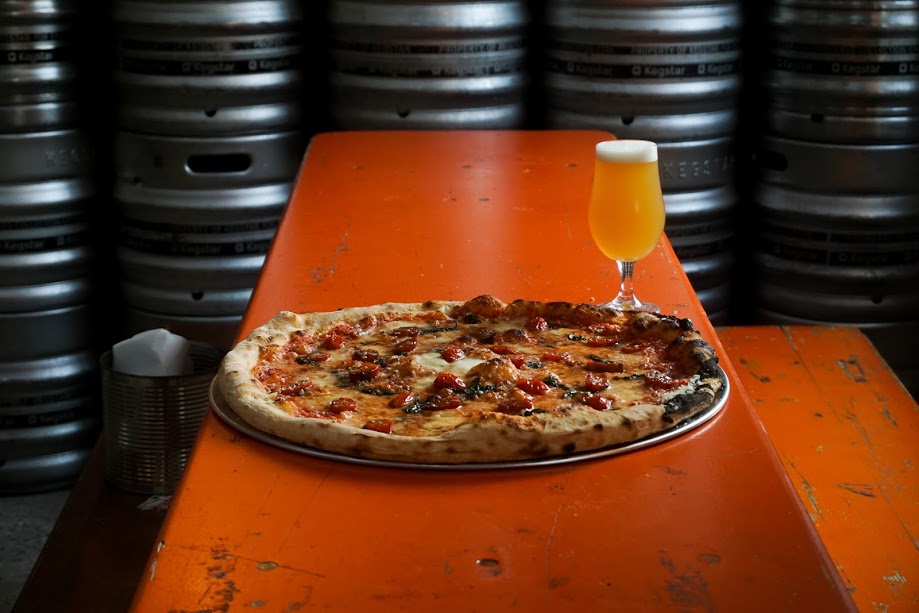 Time for some food. Two pizzas in one day? Madness, you say! We say that's how you win at life. Pizza by the slice is the name of the game here, so however hungry you are, just order the number of slices you want. They also serve delicious dough balls and some tasty sides too, so if you're not feeling the pizza, load up on sides, and finish it off with a slice (or two) of cheesecake. While you're here, enjoy a locally-brewed (and ridiculously tasty) beer or two from Dig Brew Co. – they make some of the very best beers in Brum, served in their industrial-style taproom.
11:00pm – Enjoy Live Music At The Mill
A fitting end to your perfect 48 hours in Digbeth is a trip to The Mill. With regular live music events and club nights, this is the ideal place to party into the small hours of the morning and bring your visit to a close. Digbeth is known for its lively, urban nightlife, and this venue will not disappoint. Dance the night away, and fall head over heels for Digbeth in the process.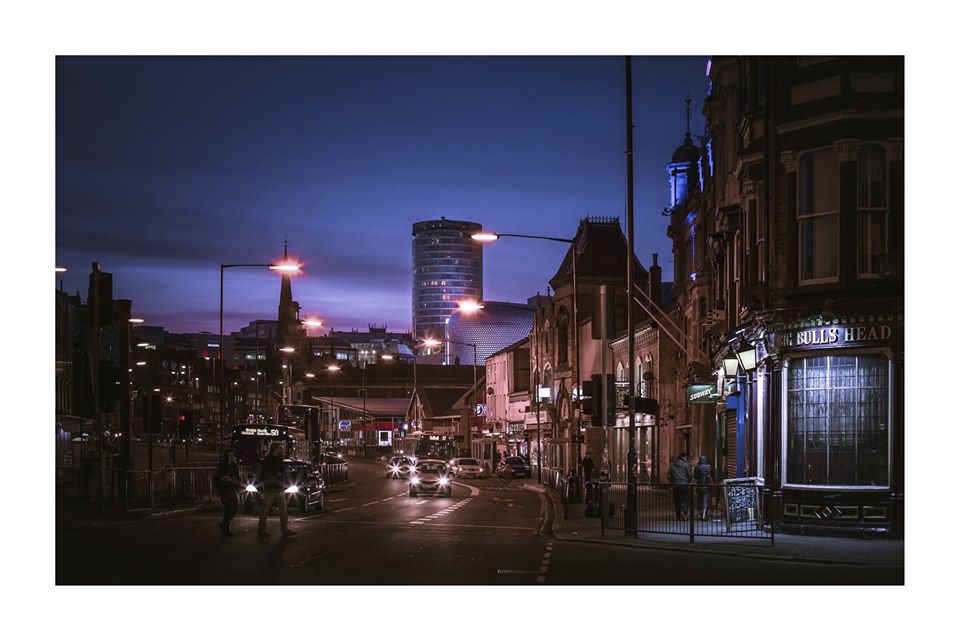 Photo Credit: Verity Milligan
Bonus Foodie Options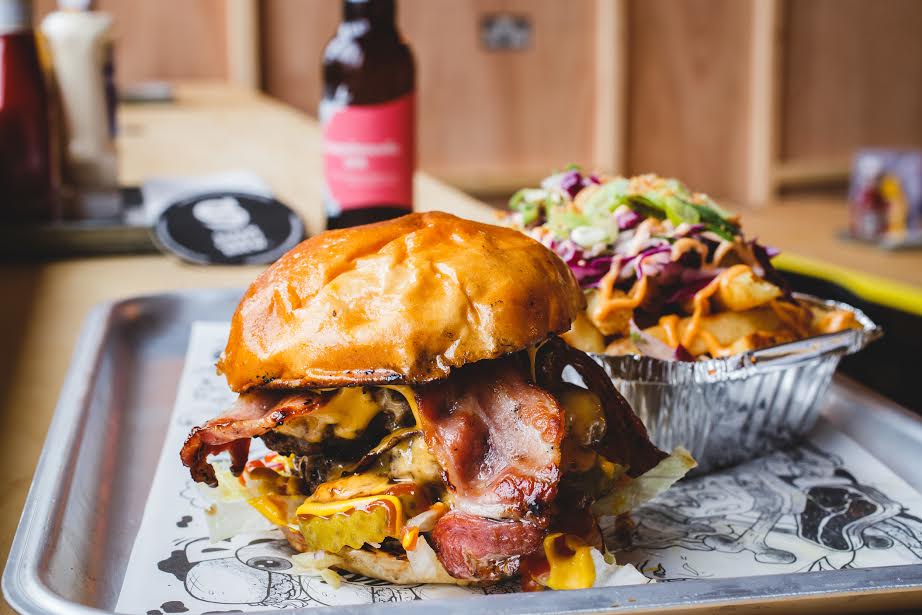 Now, if two pizzas in one day really is too much, or if you fancy some other foodie options to the ones we've outlined above – we have a few awesome suggestions for you. If you LOVE burgers, then a visit to the multi award-winning Original Patty Men is a must (next door they also serve mouth-watering grilled cheese sandwiches, craft beer, and natural wine, in the guise of Kilder). If you're a veggie or vegan, and you're looking for some tasty plant-based eats, we suggest a trip to either The Warehouse Cafe or Earth's Kitchen – both are excellent, and suitable for a variety of dietary requirements.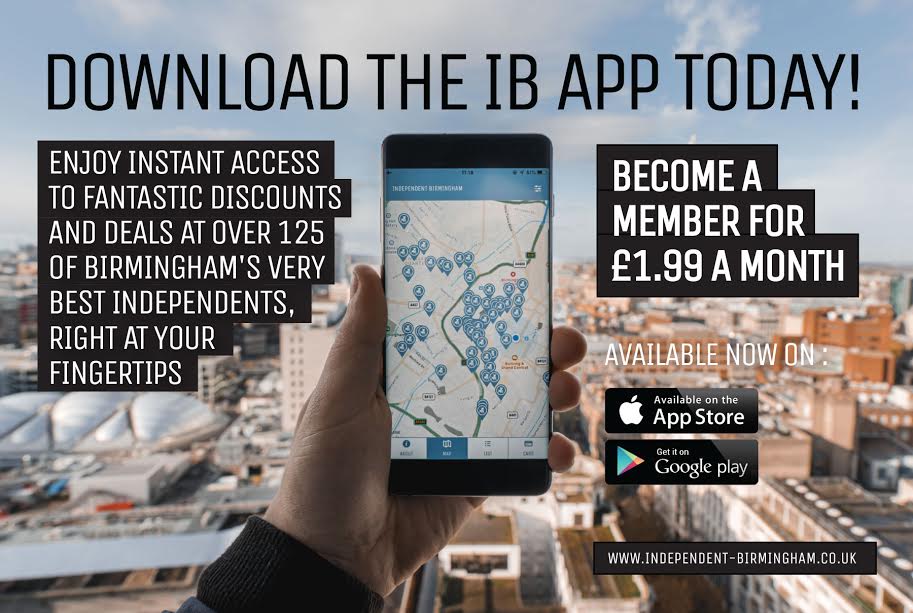 If you like to discover new hidden gems and support local, download the Independent Birmingham App.
Enjoy up to 20% off (alongside exclusive 2-for-1 offers, freebies and more) at over 125 of the very best independent cafes, bars, restaurants, pubs, theatres, cinemas, hotels, shops and experiences in Birmingham – including: Digbeth Dining Club, The Electric Cinema, Carters, Indian Brewery Snowhill, Birmingham Hippodrome, Adam's, Zindiya, The Meat Shack, Baked In Brick, BoneHead, Purnell's Restaurant, Chakana, Tiger Bites Pig, Bodega Cantina, Stirchley Wines And Spirits, Wayland's Yard, Purnell's Bistro, Midlands Arts Centre, 40 St Paul's, The Plough, Hare and Hounds, Birmingham Repertory Theatre, The Jekyll And Hyde, The Rose Villa Tavern, Cherry Reds, The Prince of Wales, The Loft, Laghi's Deli, Medicine Bakery, The Paper Duck, The Clean Kilo, The Early Bird Bakery and many more.
To download the IB App for just £1.99 a month on Apple, click here. 
To download the IB App for just £1.99 a month on Android, click here.