Christmas is such a wonderful time of the year and gives us a chance to be with our loved ones and show them how much we care about them with thoughtful gifts.
We know that all of you wonderful supporters of Independent Birmingham also care about the incredible local businesses we have here in Brum, so we've lovingly compiled a list of some of the best indie Christmas gifts you can buy in the city. Instead of heading to those big chains this year to do your Christmas shopping, give the gift of local. It will be a more unique gift (winning you extra brownie points – who doesn't love a surprise on Christmas day?) and it will support the small, independent businesses who rely so heavily on our trade.
So here it is folks, our round-up of the best gifts in Brum.
Alright Bab Mugs – Provide
Design legends, Provide, always come up with the goods. And in this case, said goods are this awesome "Alright Bab!" mug, that any true Brummie would have in pride of place on their shelf. If the mug isn't you cup of tea (pun intended), they also do a great range of T's, prints, Christmas cards and more. Go check them out.
Buy now here. 
Prints – Milan Topalović
Milan Topalović designed one of our previous IBcards and has created a limited number of these beautiful prints, which would look awesome on any blank wall. Gift to a Brummie friend to remind them to always Believe In Birmingham. Milan also has a wonderful selection of Christmas cards featuring scenes of Birmingham which would be perfect to send to friends and family.
Buy now here.
Gift Vouchers – 18/81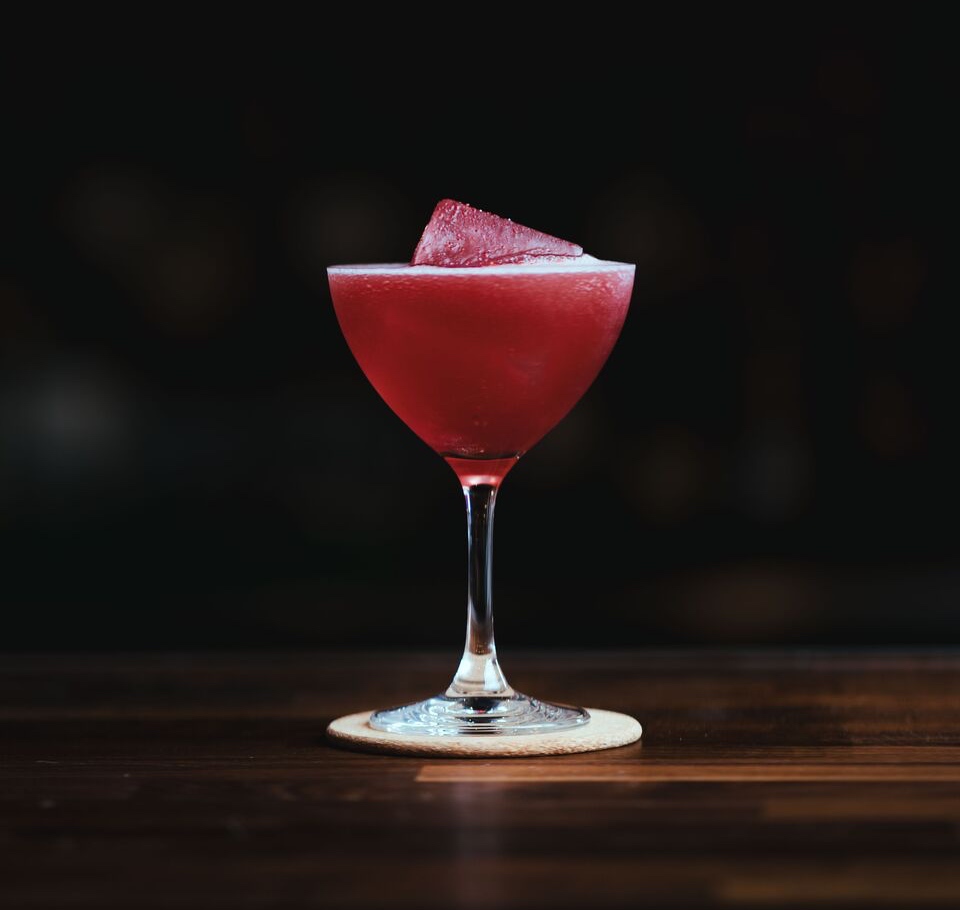 Cult cocktail bar, 18/81, have been wowing cocktail lovers and changing the status quo of cocktail drinking in the city with their incredible pre-batched concoctions – and have recently announced their gift vouchers. Treat your cocktail-loving nearest and dearest to a special 18/81 cocktail experience such as: the 3-course seasonal prix-fixe menu, a 4- or 6-course cocktail tasting menu (now that's something truly special and unique!) or simply a monetary voucher for the recipient to enjoy favourites from the regular menu. Email: hello@1881birmingham.co.uk to find out more.
2019 Calendar – Verity Milligan
Talented local photographer, Verity Milligan, is forever wowing us with her stunning landscapes and mesmerising shots of the city. Verity's calendar, featuring 12 of her impressive works, will brighten up your loved one's wall space and help them to keep track of all of their appointments and meetings. Perfect gifting and helping to support local talent.
Buy now here.
Gift Vouchers – Electric Cinema
For that movie-mad friend in your life, look no further than everyone's favourite independent icon of Brum, The Electric Cinema. Select one of the brilliant gift vouchers The Electric is offering and the next film they go to see will be on you. They even come with a beautiful card designed by local artist, Milan Topalović. Winning!
Buy now here.
Jewellery – Working Clasp 
Working Clasp, makers of bold, statement jewellery, have an eclectic range of jazzy jewellery that would make excellent gifts this Christmas. Our favourite has to be the 'alright bab' necklace though – a classic piece with a nod to our home city, that is sure to put a smile on any Brummie's face.
Buy now here.
Prints – Brumhaus
It's no secret that we love everything from local graphic designer Brumhaus. He produces a stunning array of prints (including some recent new designs) so you'll be spoilt for choice when it comes to choosing some artwork for your gifts. You can also purchase tote bags, mugs, Christmas cards and more featuring uber cool designs! Merch up and spread the Brumhaus love.
Buy now here.
Pin Badges – Pin Game
For the pin collector or pop-culture fan in your life, pins from the brilliant Pin Game make excellent stocking fillers. We love this 'Support Independents' pin, but there's a whole range to choose from, including Game of Thrones, Stranger Things, Harry Potter and Doom inspired pins, and a fantastic range of Brummie pins. Head to their website to browse the full range.
Note: We're saddened to announce that Pin Game are closing down for good. In light of this, they're having a huge closing down sale where you can snatch up your favourite pin badges for next to nothing. But act fast, because once they're gone, they're gone for good. Grab the very last Pin Game pin badges on sale, and keep them as collectables or gift them to Brummie friends.
Buy now here.
The Independent Birmingham Membership Card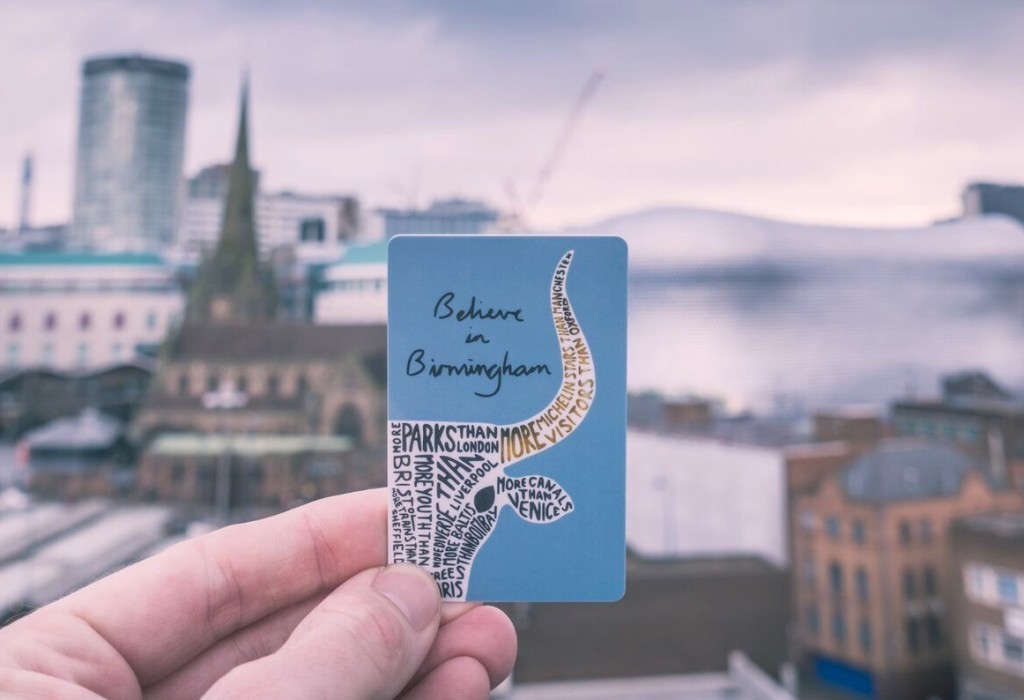 If you really want to treat your friends and family this Christmas, get them an Independent Birmingham Membership Card (it's the perfect stocking filler!). With over 115 of Brum's very best independents offering amazing year-long discounts and deals, your loved one will be saving money (and supporting local) all year – it really is the gift that keeps on giving! Join our movement and grab an IBcard, then get out there and rediscover your city, one hidden gem at a time. 
Buy now here.
Fine Wine – Loki Wine/Connolly's
Looking for a great wine to wow everyone at the Christmas table, or looking to give a bottle as a gift? Head to either Loki Wine or Connolly's and you'll have the pick of the bunch (pun intended), plus the friendly staff can give you advice and help you pick the winning wine. Pop in to Loki in Great Western Arcade (or Edgbaston) or Connolly's on Livery Street.
Cheese And Wine – Grace + James
Is there any better pairing than cheese and wine? We think not. The brilliant natural wine shop and deli, Grace + James, stock a selection of delicious British and European cheeses and charcuterie, as well as plenty of bottles of interesting natural wines. So if you know someone who loves a cheese and wine night, head to Kings Heath and visit this excellent shop to pick up some goodies.
Buy now here.
Candles – Honest
Everyone loves a scented candle. The candles from Honest are made with all natural ingredients and smell amazing. This Crushed Spice candle is Christmas in a jar and the perfect gift for any home lover this year. They also do a brilliant array of natural skincare products, soaps, scent mists, handwash and much more – all beautifully packaged in simple, sustainable packaging. Head to their stores in Great Western Arcade and King's Heath or shop online.
Buy now here.
Chocolates – The Chocolate Quarter
Who doesn't love to receive a tempting box of chocolate delight on Christmas morning (and then eat them all before Christmas dinner)? Instead of reaching for that box of supermarket chocolates, make it an extra special and thoughtful gift by getting some exquisite, handmade chocolates from The Chocolate Quarter. Head to their shop in the Jewellery Quarter or buy online.
Buy now here.
Stationery – Sparrow And Wolf
For that stationery lover in your life, you can't get much cuter than the awesome range of stationery from Sparrow and Wolf. Help your friends and family beat those back to work (or school) blues come January, with some brand new, pretty stationery. There's a whole host of fantastic products to choose from, go wild!
Buy now here.
Brooches – Frilly Industries
We love the brooches and accessories from Frilly Industries. There's a whole host of quirky designs to choose from, so give the gift of something truly unique to the person who has everything. Our favourite is this 'death before decaf' pin – a sentiment we can always get behind. We also love the 'Always Right' medallion, for that know-it-all in your life.
Buy now here.
Birmingham Tea Towels – Dot Moth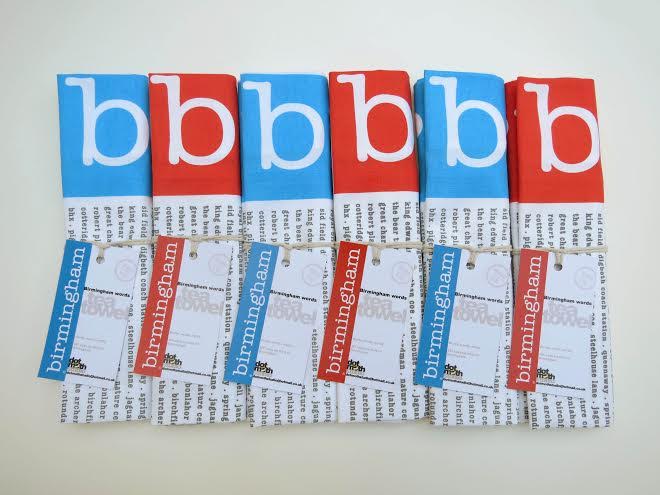 Gifts that are fun but also practical are the best, and what could be more practical than a tea towel? These tea towels from Dot Moth Studios are perfect for your Brummie friends. Featuring a variety of different designs, including this brand new Birmingham icons design, and others featuring Birmingham facts, the Birmingham bull, and more. They also sell mugs, tote bags and other items, so merch up and represent Brum.
Buy now here.
Jewellery – Kate Gilliland 
The gift of beautiful jewellery is sure to put a smile on the face of that special someone come Christmas morning. These unusual yet stunning, nature-inspired designs from Kate Gilliland make a wonderful gift, and they are all made from tiny remains of creatures that Kate and her friends find in the countryside. Each piece is unique and has a story to tell.
Buy now here.
Coffee – Quarter Horse Coffee
For the caffeine addict in your life there's no greater gift than a delicious blend of coffee. Brilliant independent coffee shop and wholesale roasters, Quarter Horse Coffee, have got you covered with the best coffee-related gifts – from individual bags of coffee (including a special Christmas blend), to courses, equipment, mugs and even coffee subscriptions.
Buy now here.
Men's Grooming Products – The Barber House
For that difficult-to-buy-for man in your life, why not treat him to some grooming products from The Barber House. They stock a whole range of own-brand products from moustache wax to shaving balm, alongside other fine brands and gift vouchers too. They even sell stylish washbags and other accessories to complete the gift.
Buy now here.
Prints – Ross Jukes
If you haven't heard of Ross Jukes, then quite frankly you're doing this whole Birmingham thing wrong. He's a super-talented local photographer, capturing Birmingham at its very best. It just so happens that you can buy stunning prints of his fantastic works and these would make an excellent gift, to be cherished and hung in pride of place on someone's wall. Check out his online shop and pick out a print (we love this black and white print of Newhall Street).
Buy now here.
Whisky – Hard To Find Whisky
If you know a whisky lover, then grab them the perfect gift from Hard To Find Whisky. Selling a whole host of different whiskies of various ages and from different distilleries, you're sure to find one here to impress. Pop into their store in the Jewellery Quarter or have a browse online.
Buy now here.
Clothes – Liquor Store
Liquor Store is a brilliant, independent men's clothing store, stocking amazing brands that will make any fashion fiend thrilled on Christmas day. Head to their store to browse the range and pick up some stylish items, or check out their website for a huge range of exciting products.
Buy now here.
Iconic Posters – Vincent Van Doodle
Vincent Van Doodle produce an awesome collection of vintage-style movie posters and artwork. There's a great selection to choose from, but our pick have to be the super cool Peaky Blinders posters. For any Peaky Blinders fans, these would make a very special gift. Head to their website to view the full range.
Buy now here.
Gifts – The People Shop
The People Shop stock a beautiful range of products that would be ideal as gifts. Head online or in-store to find everything from lip balms to scented candles, notebooks to mugs, and even a select range of clothing items.
Buy now here.
Birmingham Wall Clock – Blue Phoenix
These stunning wall clocks are made from old vinyl records and feature landmarks of Birmingham. There are a couple of different designs to choose from and they will look ace as the centrepiece on anyone's wall. Other Brummie gifts are available too, including: magnets, brooches, notebooks and more – great stocking fillers.
Buy now here.
Hot Sauce – Pip's Hot Sauce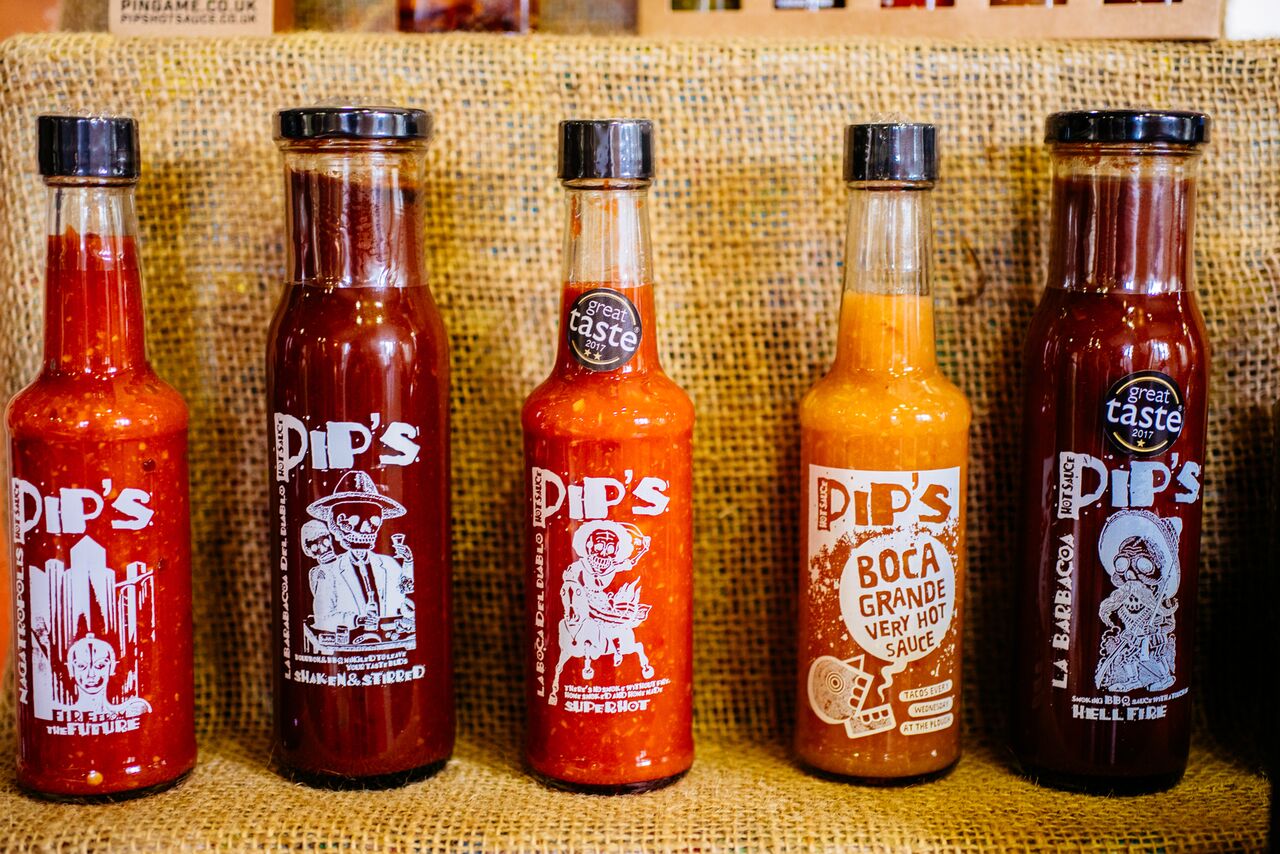 Chilli and spice and all things nice – Pip's Hot Sauce is a local legend and for those who like things spicy, a bottle of delicious hot sauce is a great stocking filler. Spice up someone's Christmas with a bottle of Birmingham's favourite hot sauce. Head to Pip's website now to stock up.
Buy now here.
Funky Lights – The Workshop Below
Show someone they're the light of your life with a super cool lamp or light fitting from The Workshop Below. Coming in all different fixtures and styles, there's one to suit every home décor scheme. Not only do they look really awesome (and will look great on your Instagram), they're functional too!
Buy now here.
Art Books – Ikon Gallery Bookshop
For the art lover in your life, look no further than the bookshop in The Ikon Gallery. In their shop they sell a range of gifts, including: jewellery, homeware and, of course, books. Browse the selection of art books and exhibition catalogues, and select something they'll enjoy.
Buy now here.
Gifts – Smithsonia 
For all of those miscellaneous gifts and for cards and gift wrap too, head to the awesome Smithsonia in the Piccadilly Arcade. This independent giftshop is a haven for all of those special little gifts you didn't know you needed. Pop in to the store to browse the gifts on offer or shop the range online.
Buy now here.
Unique Jewellery – V Jewellery
Local jewellery designer, Laura Vann, creates stunning art deco style pieces, designed to be timeless and special, yet affordable. Treat someone special to a beautiful pair of earrings or a standout pendant from the elegant, modern collections and you're sure to hear all the right noises on Christmas day.
Buy now here.
Gift Vouchers – Nocturnal Animals/The Wilderness
We never thought we'd be saying this, but give the gift of Alex Claridge this year. Ok, you can't actually gift him to someone, but you can do the next best thing and gift someone a voucher for The Wilderness or shiny, new, exciting, crazy, playful Nocturnal Animals, which is essentially the same as giving someone an insight into the inner workings of Mr Claridge's mind (we'll leave it to you to decide if that's the best gift ever, or just truly horrifying).
Buy now (Nocturnal Animals) here.
Buy now (The Wilderness) here. 
Pin Badges – I Choose Birmingham 
Our mates over at I Choose Birmingham have created these awesome Snobs and Mr Egg pin badges. Grab them individually or as a set (from as little as £4). The ideal, fun, gift for a true Brummie.
Buy now here.
Kidswear – Mini Mini Kids
Stuck for what to buy for your niece/nephew/godson/goddaughter/friend's toddler (delete as appropriate)? Head to Mini Mini to pick out some cute clothes, toys or accessories from the carefully-curated collections at this brilliant, modern children's boutique.
Buy now here.
Gift Vouchers – Loaf 
For that wannabe chef in your life, a gift voucher for Loaf's Cookery School is the perfect present. Available in plenty of different values, to be redeemed against the courses, these vouchers will make budding cooks very happy. With a huge range of courses to choose from, including: bread courses, learning how to make fresh pasta, seafood masterclasses and even knife skills – there's something for everyone. All taught by experienced professionals, these courses are fantastic for all levels.
Buy now here.
Whisky – The Birmingham Whisky Club
If you have a whisky lover in your life, then look no further than the Birmingham Whisky Club for some excellent gift ideas. From Whisky Club membership, to gift vouchers (which can be redeemed at the bar or on tasting events) and bottles of unusual whisky (they are recommending 6 whiskies that are excellent gifts for Christmas), there's bound to be something here to impress.
Buy now here.
Homeware – Kin Home
For that friend with the perfect home, give them a special gift from the homeware collections at brilliant Scandi homeware store, Kin Home. Choose from beautiful ceramics, scented candles, stylish stationery items and more. Browse the collections in store or online and pick up some special pieces.
Buy now here.
T-shirts – Lint And Thread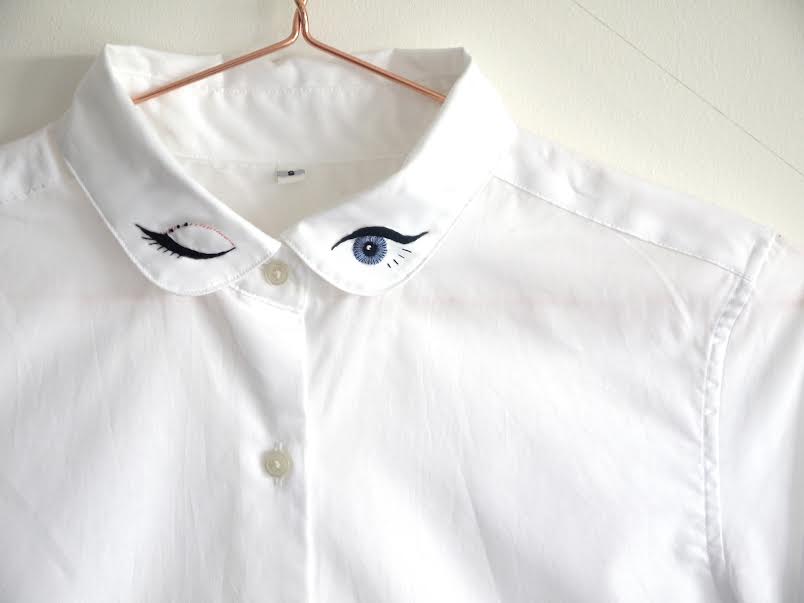 Connie Mabbott is a local designer-maker who hand-embroiders beautiful designs onto women's T-shirts, shirts and jumpers. Using a technique called free-hand motion, Connie embroiders her own beautiful designs (from flowers, to cheetahs, to eyes, and more) onto clothes. These unique designs are available to purchase online, or you can request a custom-made, bespoke design if you prefer (just make sure you allow enough time for the design to be created).
Buy now here.
The Culture Card – Brumpic
Give the gift of culture this Christmas. For that culture-vulture in your life, the Culture Card (by the team behind Brumpic) will allow them access to 12 months of exclusive discounts and deals across the West Midlands' best arts, culture and heritage destinations. From cinemas and theatres, to castles and historic houses, galleries, museums and more, this is a great gift for exploring the wider region (for just £12.95 -what a bargain).
Buy now here.
T-shirts – Punks And Chancers
Nothing screams Brummie quite like the Punks and Chancers iconic "Yes Bab" T-shirts. Gift to a Brummie friend so they can show their love for all things Birmingham, all year long. All of their clothes are made from organic cotton, produced in ethical factories, and printed in the UK using inks that don't harm the environment, so you know you're doing good (and supporting local). Yes Bab. Top tip: they also sell awesome "Merry Christmas Bab" cards to send to all of your friends too.
Buy now here.
Zero Waste Gifts – The Clean Kilo
Christmas is often a time of excess so why not give a zero-waste gift from The Clean Kilo this Christmas. They stock everything from reusable containers to zero-waste cleaning products, and even plastic-free chocolates! Why not create a plastic-free starter kit featuring items such as: a bamboo toothbrush, dental tablets (a packaging free alternative to toothpaste), reusable cotton face wipes, reusable straw, reusable coffee cup and those unpackaged chocolates (you could buy a jar to put them in and decorate it with a pretty Christmas ribbon – much nicer than a plastic tray!). They also do gift vouchers.
Buy now here.
Records – An Independent Record Store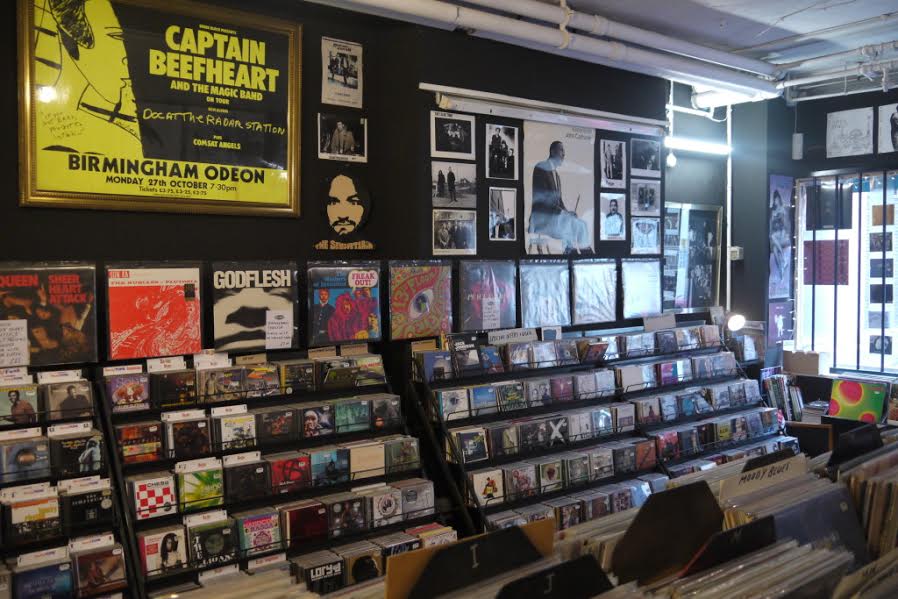 For that music-lover in your life, head to one of Birmingham's fantastic independent record stores and pick up a selection of vinyl records. Head to any one of Swordfish Records, Polar Bear Records, The Diskery or Café Artum to hunt out some amazing albums to gift to friends.
Buy now (Swordfish Records) here.
Buy now (Cafe Artum) here.
Buy now (The Diskery) here.
Homeware – Minima
For the person who has everything – get them some chic, minimalistic stationery for their desk from Minima. They stock a huge range of items that would be ideal for gifting, from scented candle sets to pens, scissors, umbrellas and cute wooden toys for children. Head to the store or browse their website to pick up some unique gifts.
Buy now here.
Tickets To A Show – An Independent Theatre
If you know someone who loves a trip to theatre, is mad about musicals, or loves heading out to concerts, then why not choose some tickets for them. Check out the listings on Birmingham Rep, Birmingham Hippodrome, Midlands Arts Centre or Town Hall Symphony Hall for an incredible selection of plays, musicals, and concerts, and you're bound to find something your loved one will enjoy.
Buy now (THSH) here.
Buy now (Birmingham REP) here.
Buy now (Birmingham Hippodrome) here.
Buy now (Midlands Arts Centre) here.
Jewellery – Abbie Gaiger
If you're looking for something a little different and unique for a jewellery lover in your life, check out the pieces from Abbie Gaiger. A local jewellery maker who specialises in bright, bold, statement pieces – her geometric designs are fun and fashionable, and would make wonderful gifts.
Buy now here.
Men's Grooming Products – Shepherds
Know a man whose hair is his pride and joy? Head to Shepherds and choose some of the styling products their expert team have developed themselves. You can choose from a select range of products featuring everything from shampoo and conditioner to styling wax, salt spray and beard oil. Or, choose from a range of gift vouchers that the recipient can redeem in store.
Buy now here.
Membership – The Mockingbird Cinema And Kitchen
For the film fanatic in your life, pick them up a membership to The Mockingbird Cinema and Kitchen. For just £24 for a year they can enjoy 2 complimentary tickets, discounted ticket prices, 10% off food and drink at the Main Bar, access to exclusive member events and more. Perfect for that movie-loving friend.
Buy now here.
Afternoon Tea Vouchers – The Edgbaston
Everyone loves that quintessentially British ritual of Afternoon Tea. So Afternoon Tea gift vouchers make an ideal gift, especially when they're for tea at The Edgbaston. Served in the elegant dining room and featuring a selection of savoury nibbles, sweet treats and delicious homemade scones, to be served with a choice of tea or coffee (and if you're feeling extra swanky, champagne or gin cocktails), this afternoon tea is up there with the best. Head to The Edgbaston reception to enquire.
Buy now here.
Gifts – Zen
For the spiritualist in your life, pick out a gift from the collection at Zen. Featuring everything from candles to crystals, essential oils to bedspreads, and loads more, you're sure to find something for the yogi in your life. Check out their range of products online or in one of their stores (in Digbeth and Moseley).
Buy now here.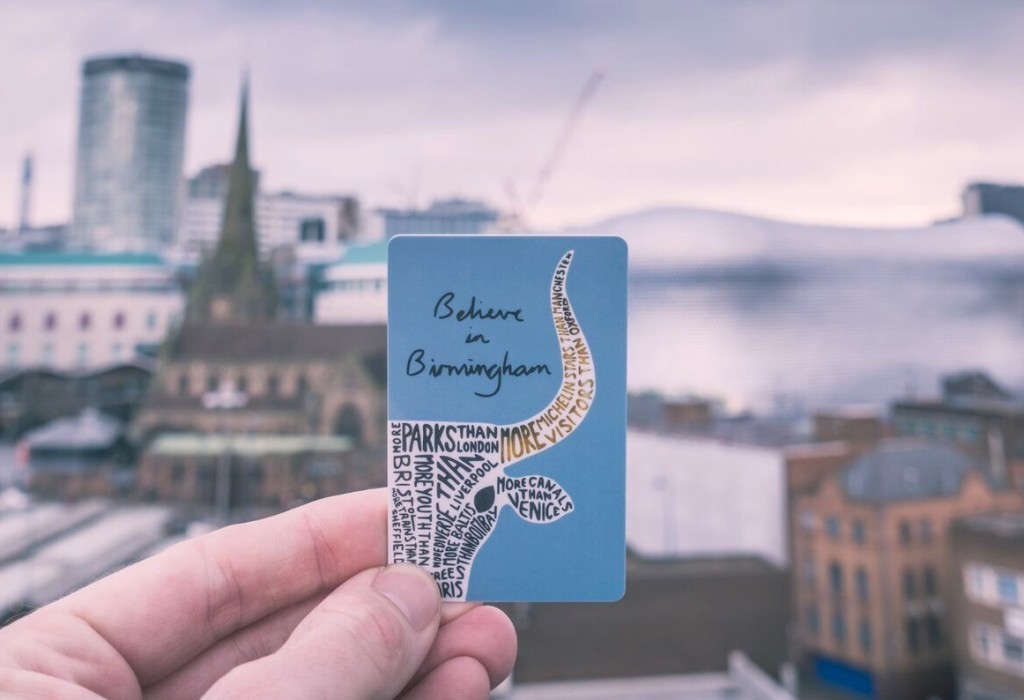 Join over 18,500 Brummies and grab yourself an Independent Birmingham Membership Card. Enjoy fantastic year-long discounts and deals at over 110 of the very best independent cafes, bars, restaurants, pubs, theatres and shops in Birmingham – including: Digbeth Dining Club, The Electric cinema, Simpsons, The Wilderness, Carters, Lasan, Birmingham Hippodrome, Adam's, 18/81, Zindiya, The Meat Shack, Nocturnal Animals, Baked In Brick, Harborne Kitchen, BoneHead, Purnell's Restaurant, Bodega Bar Y Cantina, Wayland's Yard, Purnell's Bistro, Buffalo and Rye, mac Birmingham, Gaijin Sushi, Fiesta del Asado, 40 St Paul's, The Plough, Hare and Hounds, Birmingham Repertory Theatre, The Lord Clifden, The Jekyll And Hyde, The Church, Bourne and Co., The Rose Villa Tavern, Cherry Reds, The Prince of Wales, The Loft, Laghi's Deli, Medicine Bakery, The Paper Duck, Town Hall Symphony Hall, The Clean Kilo and many more.
To grab your key to the city for just £15 (or at the amazing price of two for £20), click here.