We love Birmingham.
We're hugely passionate about this beautiful and diverse city, and we've been championing it for over 7 years – shining a light on Brum's lesser known aspects and unearthing its hidden gems for you to discover. But we're not the only ones who are hugely passionate about Birmingham – and one such person who is a terrific ambassador and advocate for our city is Bite Your Brum. Through sharp and witty blog posts about Brum's independent eateries and bars, to walking tours of the city, glorious food porn and more, Bite Your Brum has been championing and celebrating Birmingham for a number of years and her positive content is just what this city needs. Indeed, if you're not already following her on Twitter and Instagram, then quite frankly you've been doing this whole Birmingham thing wrong. So if you're not already following her, then count it as your civic duty to do so.
To show her true love for this city, Bite Your Brum has written a glorious A-Z guide to dear old Birmingham. Get ready to fall in love with your city all over again!
A – Arcades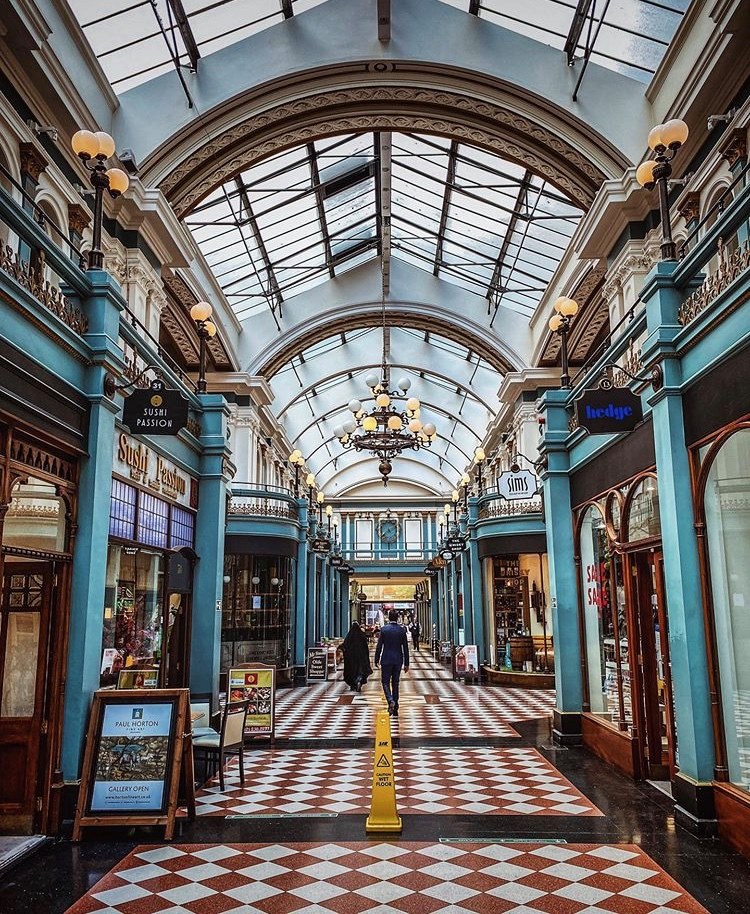 Photo: Alex Tzotzis
Often forgotten but worthy of visiting are the arcades dotted around the city centre. Beautifully designed treasure troves, they're home to some of Brum's hidden gems. Hit up Great Western Arcade for restaurants, bars and specialist shops, or Piccadilly Arcade for jewellers, barbers and florists – and Faculty, arguably the best cup of coffee you'll find in the centre.
B – Balti Triangle
Home to over 100 Balti houses, Birmingham is the birthplace of the famous Brummie dish. Since its inception in the 70s, a proper Balti must be served in the steel bowl it's been cooked in – those be the rules, bab.
C – Canals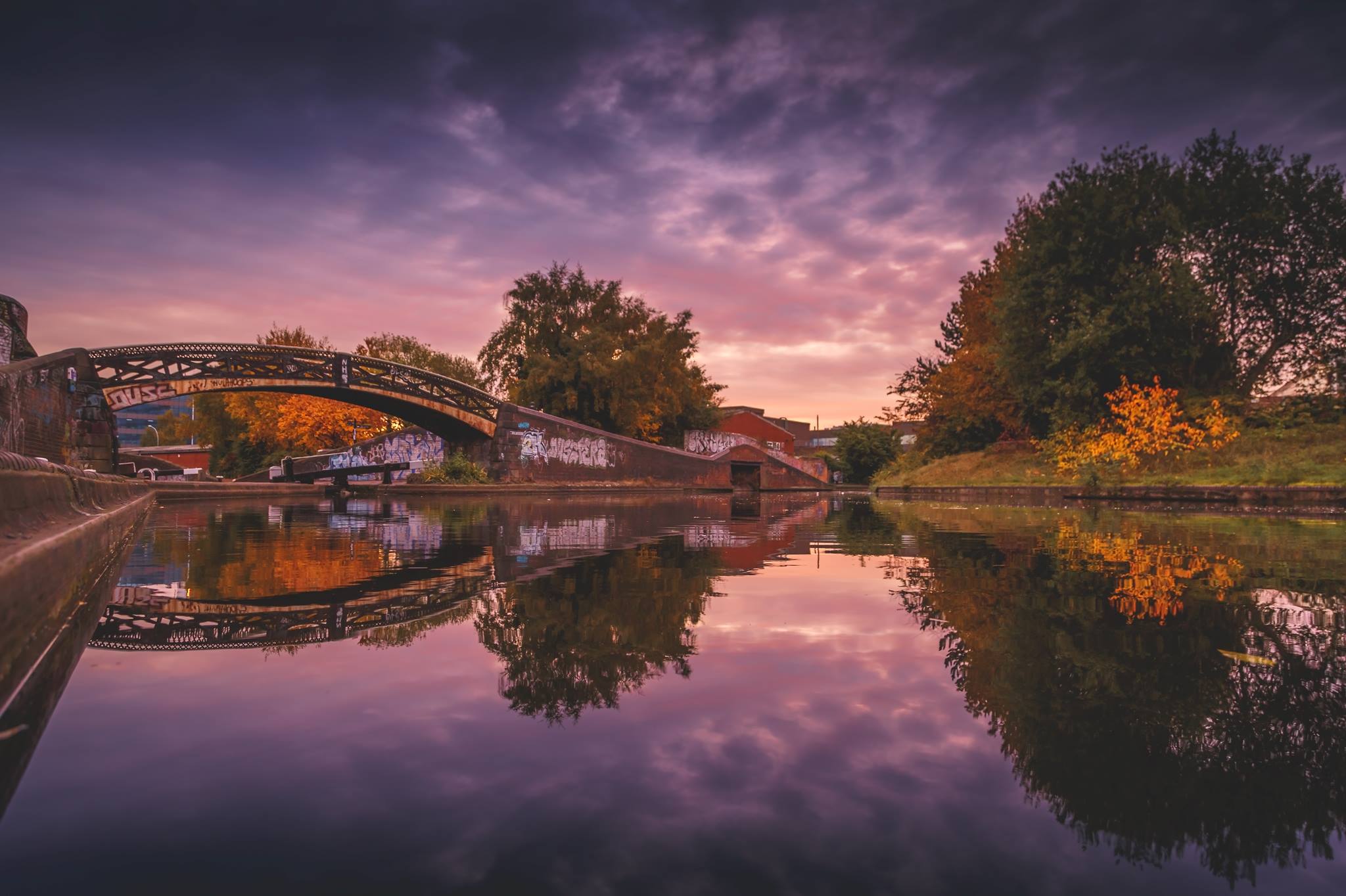 Photo: Ross Jukes
We all know Brum has more canals than Venice (because we'll tell anyone who'll listen, let's be honest) but did you know there's a whopping 100 miles of them? The waterways were widely used 'back in't day' for transport and trading during the industrial revolution – I use them to source new pubs that sell sweaty cobs. Which is just as useful.
D – Digbeth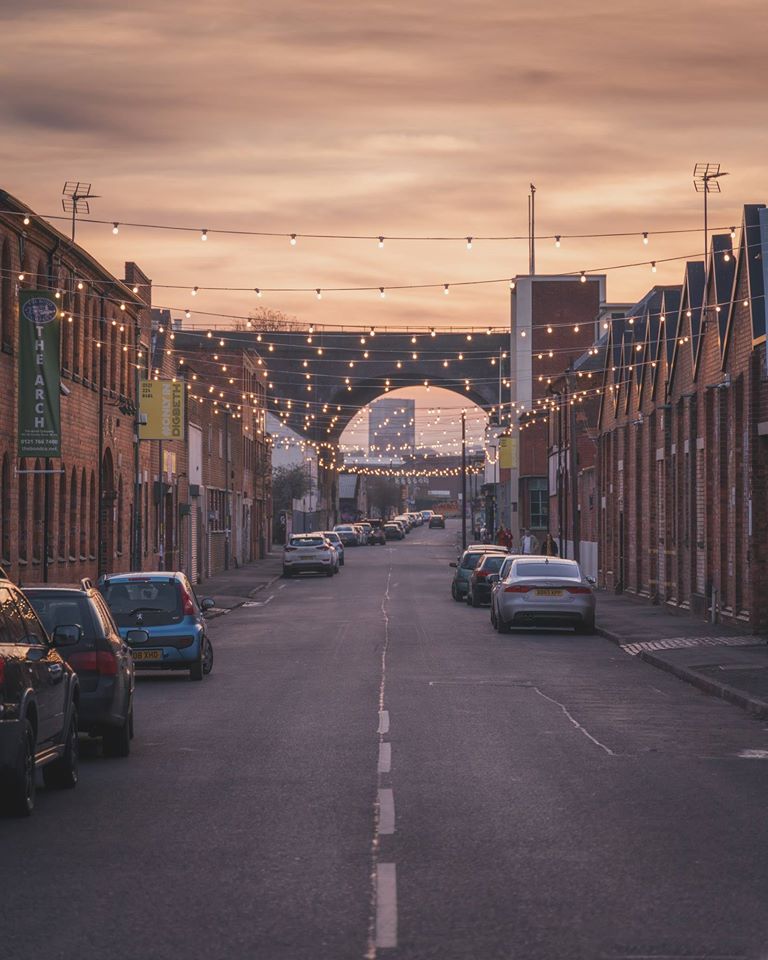 Photo: Ross Jukes
Known as much for its street art as its nightlife, Digbeth is unique and brilliant in many ways. Hidden down twinkling side streets and tucked under railway arches you'll find some absolute gems. Highlights include Digbeth Dining Club (arguably the UK's best street food venue), Birmingham's oldest pub – The Old Crown, and late night dancing venue, The Night Owl.
E – Edgbaston
There's plenty to enjoy in this leafier part of the city, but it's a mini mecca for sport lovers especially. As well as hosting tennis tournaments and international cricket matches, Edgbaston has a big part in the upcoming 2022 Commonwealth Games, and is soon to be linked more directly to the city centre thanks to the new tram works.
F – Fine Dining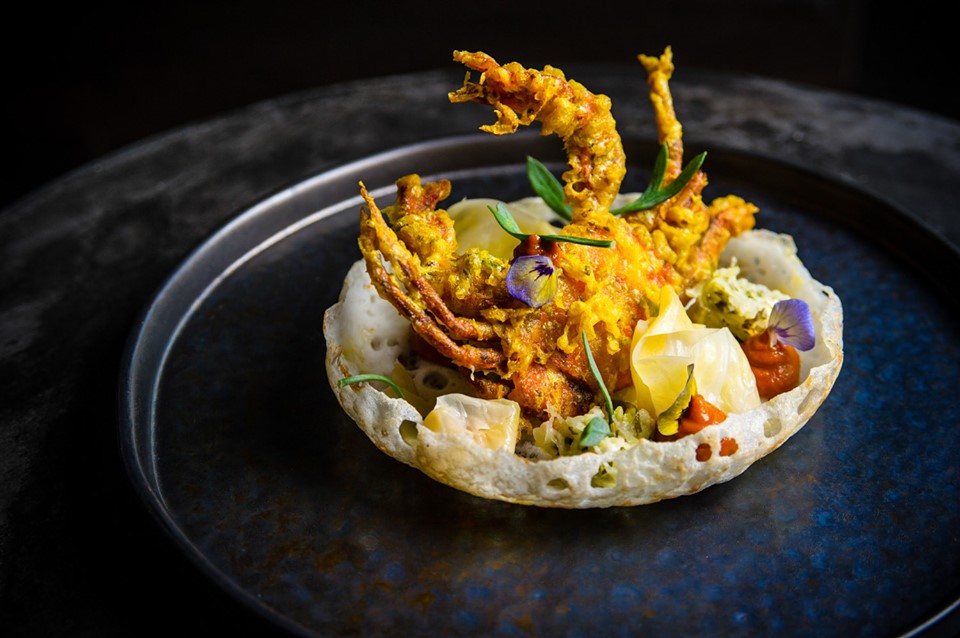 Brum has got the most Michelin star restaurants outside of London – 5 to be precise – so if you feel like being fancy you've got plenty of choice. Most recent to join the likes of Adam's and Carters was Opheem that gained a coveted star in 2019.
G – Gardens And Greenery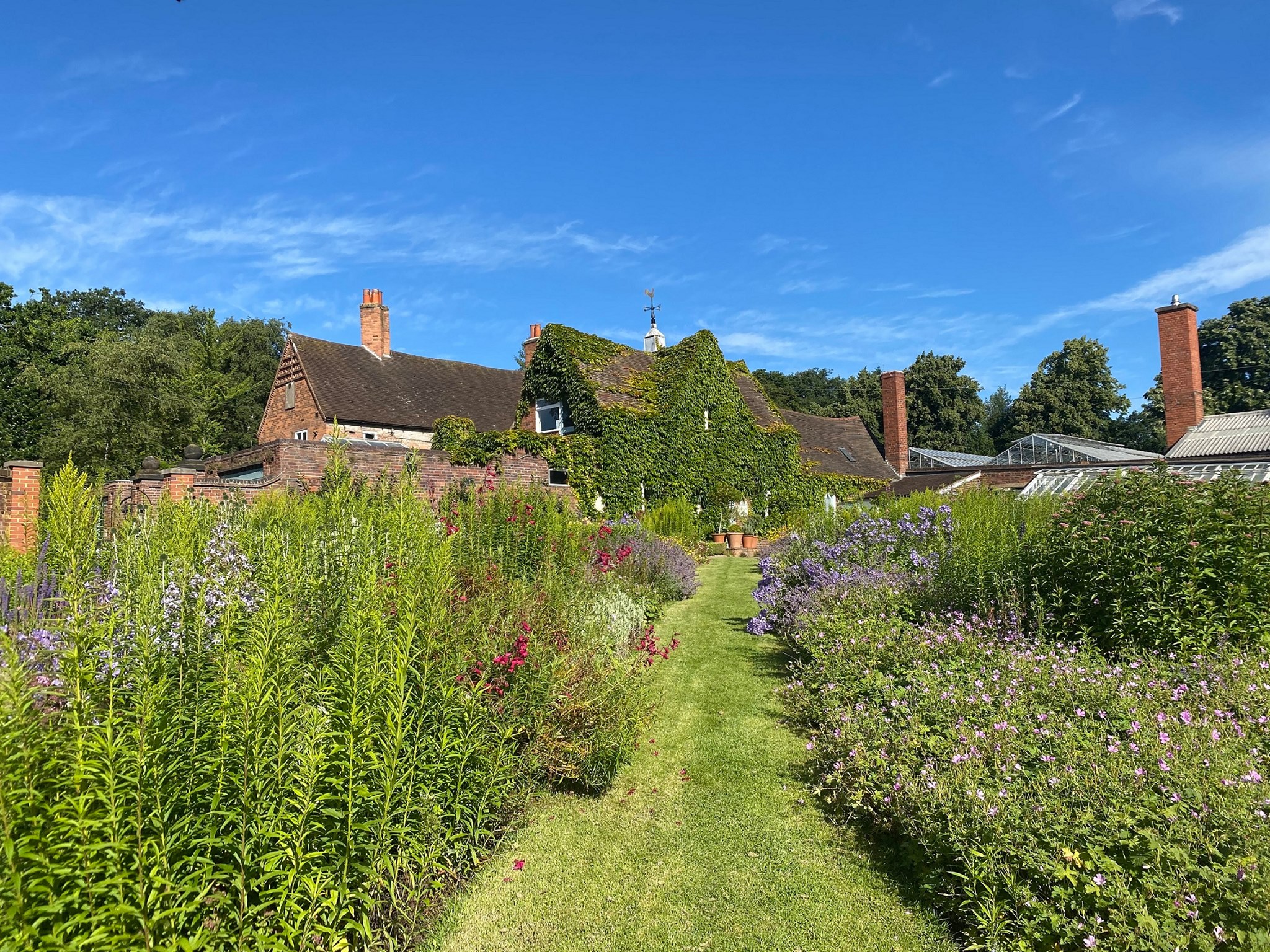 Despite being called 'grey' by people who've only ever visited a train station once in the nineties, Brum is actually one of the greenest cities with over 600 parks and open spaces. If you feel like getting close to nature why not visit Birmingham Botanical Gardens or Winterbourne House – both stunning and cheap to get in.
H – Hippodrome
Did you know we have the UK's busiest theatre? Oh yes, move over London's West End – our girl Hippodrome gets a massive 520,000 visitors per year coming to see shows like Les Miserables. When there's not a global pandemic on, anyway…
I – Iconic
Some of the most well-known, iconic brands originated in Birmingham, including Cadbury, HP and Bird's Custard. And it's not just food – the anchor for the Titanic came from here and we only ruddy invented Cluedo! Nothing more iconic than Mrs Peacock in the Custard Factory: fact.
J – Jewellery Quarter
A thriving part of the city, JQ is a big name in the worldwide jewellery industry. In fact, 40% of all the "my precious" in the UK is produced here. It's also home to Europe's largest concentration of jewellery shops, with over 100 independent specialists trading from this area of Brum.
K – Knowledge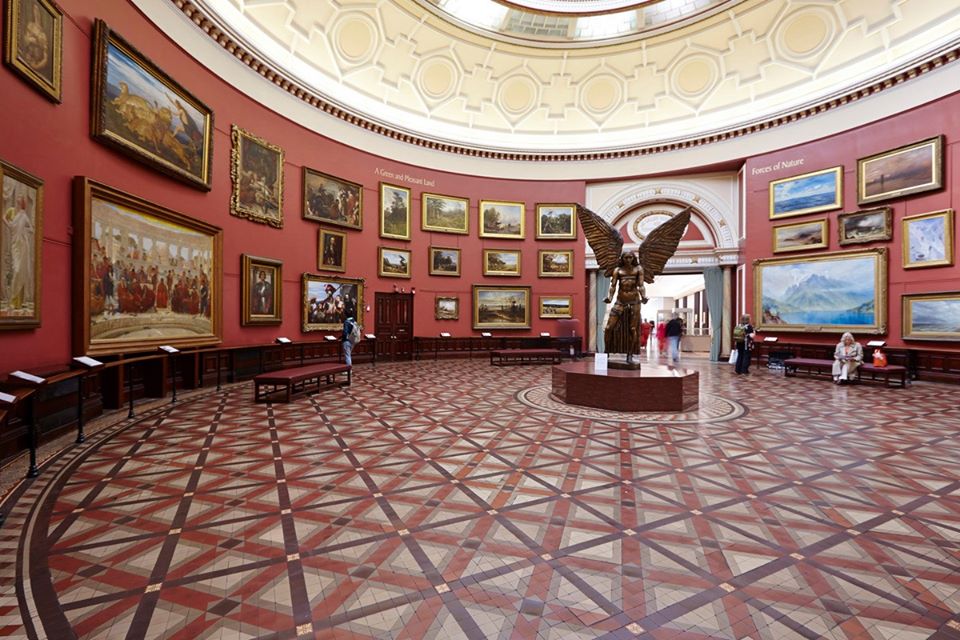 Live to learn? The city is rich in culture and knowledge, with plenty of ways to broaden the mind. From world class collections and exhibitions at the Birmingham Museum and Art Gallery, to over a million books to read at Central Library, we've got you. We've even got walking tours if you like your history.
L – LGBTQ+
Birmingham proudly welcomes and supports the LGBTQ+ community (and allies) with the famous Hurst Street playing host to a plethora of bars and clubs. As well as being the main destination for the annual Pride celebrations, the area has just been adorned with new 'Cross With Pride' walkways to welcome visitors to the Gay Village.
M – Moseley
Everyone's favourite bog location has been the source of numerous books and songs. It's widely believed Moseley inspired much of The Shire setting in 'The Hobbit' and 'The Lord of the Rings' books by JRR Tolkien, as well as Ocean Colour Scene's 'The Riverboat Song'. To be fair, I came out singing when I left Chakana in Moseley not long back, but that's a different story…
N – New Street Station
As far as 'glow-ups' go, you have to admit that New Street Station has had quite the nip and tuck thanks to Grand Central. Sure, no one really knows how many exits there really are anymore (shout out to my dad that called it "beautifully baffling"), but you can get pretty much anywhere in the country from this station and it no longer smells like rotten eggs so I think we can all agree that's an improvement.
O – Ozzy Osbourne
The Prince of Darkness is a well-known Brummie personality, heading up Black Sabbath in the 70s and ensuring Brum led the way for heavy metal music. The city loves the band so much they recently named a bridge (just off Broad Street) after the four-piece. Reports that Ozzy has snorted ants from it are so far unconfirmed.
P – Peaky Blinders
You may have heard of a TV show about an infamous gang of Birmingham reprobates – I mean, we never mention it or anything. Whether you like it or not, Peaky Blinders put Brum on a global screen and has brought plenty of business to the city. It's also brought plenty of men wearing flat caps which is unfortunate but you can't win them all.
Q – Queen
From squares to pubs, we love a Queen Vic here. Victoria Square was named after mardy plops Queen Victoria in 1901 and has been lovingly developed over the years to include The Floozie (let her splash once more, for the love of god!) and be entirely pedestrianised.
R – Resorts World
Gigs, exhibitions, casinos and restaurants – Resorts World and surrounding buildings are an integral part of Birmingham, especially for international visitors. The Arena, right next to the airport, has been called many things over the years but will always just be The NEC to most of us.
S – Stirchley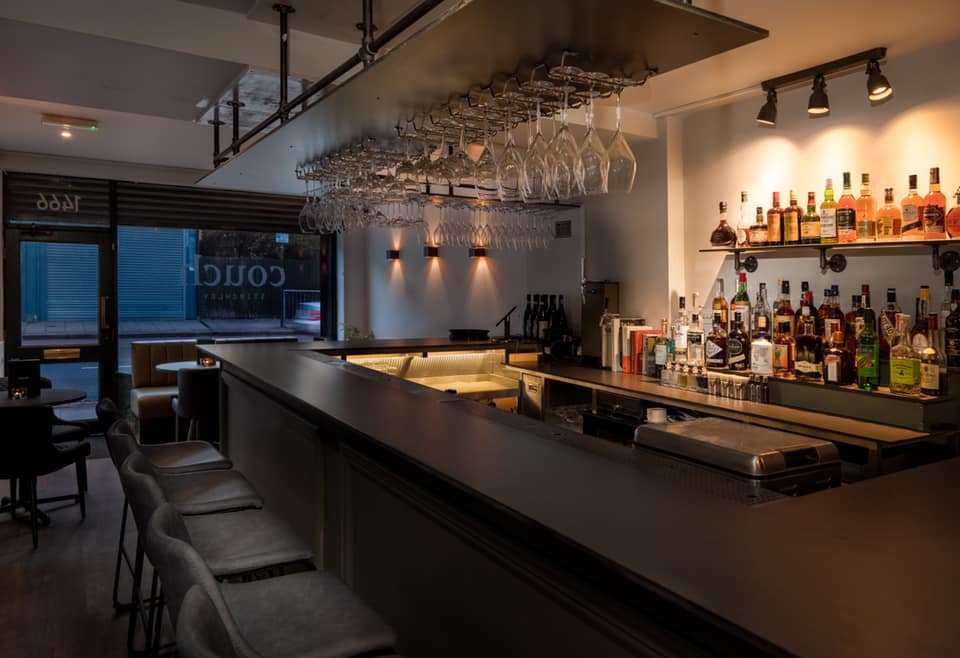 Recently voted one of the coolest neighbourhoods in the UK, Stirchley is rapidly becoming the 'go-to' place if you love supporting independents. With bars such as Couch (voted in the top 20 cocktail bars in the world by The Telegraph no less) and Cork & Cage, plus the likes of Eat Vietnam and Caneat, you've got some pretty special stuff happening here.
T – Twin Cities
No idea how we ended up being twinned with nine cities but Brum seems to be quite the actual floozie. Among the cities we share the love with you'll find Chicago and Frankfurt, which probably explains why we have so much of their 'festive cheer' spread across the city centre every year.
U – Universities
Much like everything in Birmingham we can't just have one of it – same applies for higher learning establishments apparently. We've got five universities across the city with famous alumni including comedian Victoria Wood, TV presenter Ben Shephard and Westeros' least enthusiastic ruler, Bran Stark of Game of Thrones.
V – Vegan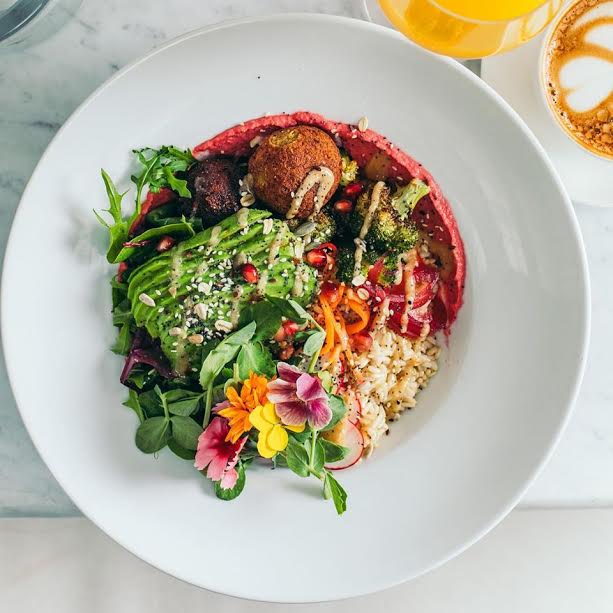 The vegan food scene in Birmingham is ever evolving – most exciting to me are the pop-ups and collaborations between local businesses. Special shout out to BAHA that's currently knocking out ace vegan junk food at Stag Digbeth. Two ace indies living in harmony – love you, Brum.
W – Worship
Birmingham is a culturally diverse city with 6 main faith groups. There are hundreds of places of worship with a focus on community. BMAG has an excellent permanent exhibition called Faith in Birmingham for anyone looking to learn more.
X – Xmas
December is a lovely time in and around the city, with the build up to Christmas made more special and fun by the annual pantomimes, ice skating rinks, and winter wonderlands that pop up.  There's also a small market that rumbles in…
Y – Youngest City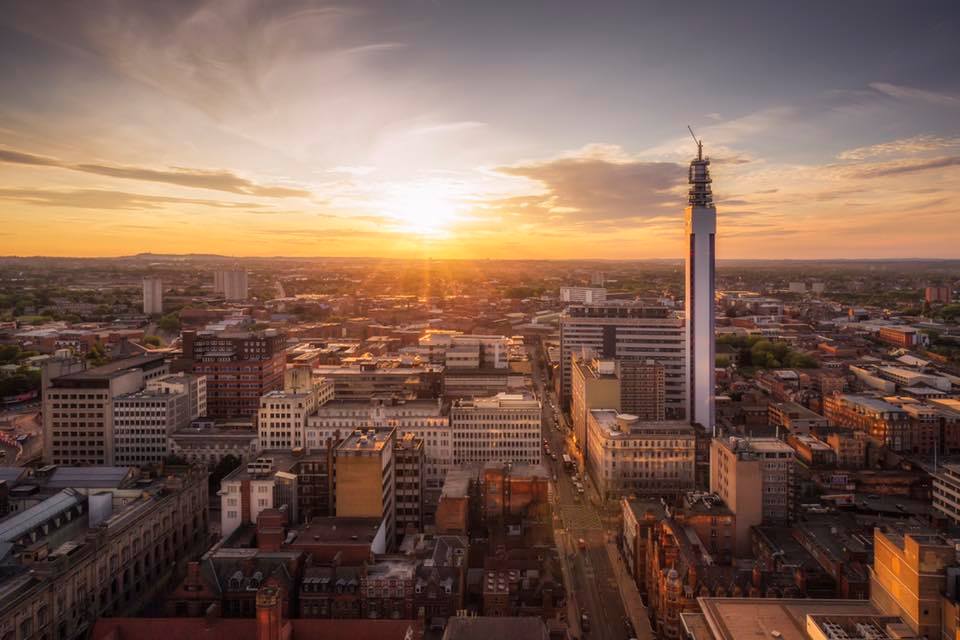 PHOTO CREDIT: VERITY MILLIGAN
Probably thanks to all the universities mentioned above, Brum is the youngest city in Europe. We have the most under 25's – which is probably why Snobs (2.0) is still raging every weekend.
Z – Zoo
The nearest we have to a zoo in central Birmingham (aside from Broad Street) is the Wildlife and Conservation Park. Here you'll find red pandas, meerkats, lemurs, otters and all sorts of monkeys. If you're more into aquatics the Sealife Centre in Brindleyplace has over 60 displays including a penguin called Pablo. I met him once – he's fabulous.
And there you have it folks, Bite Your Brum's A-Z of Birmingham. Make sure you're following her on Instagram and Twitter, and be sure to check out her website – it's full of ace reviews and news of Brum's independents. We love you Bite Your Brum!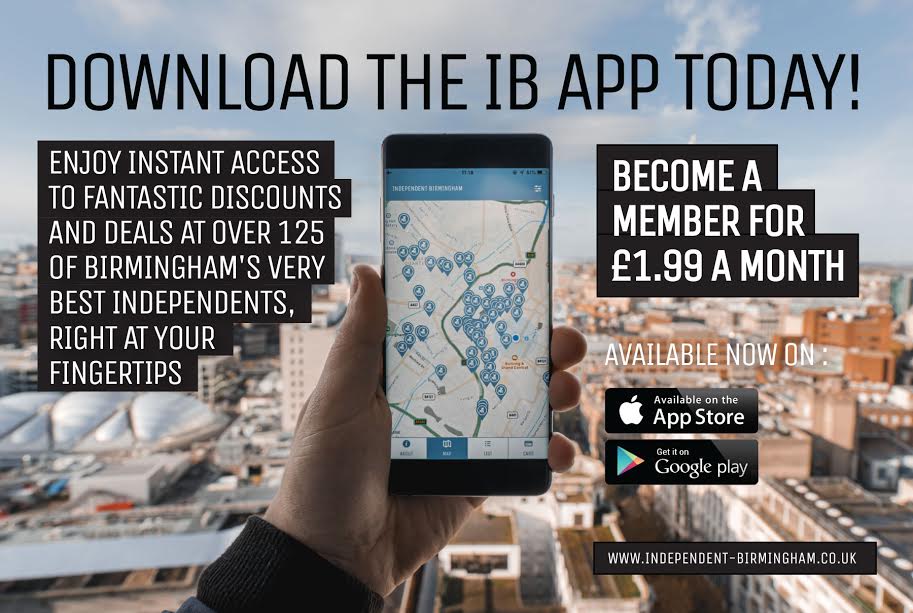 If you like to discover new hidden gems and support local, download the Independent Birmingham App.
Enjoy up to 20% off (alongside exclusive 2-for-1 offers, freebies and more) at over 125 of the very best independent cafes, bars, restaurants, pubs, theatres, cinemas, hotels, shops and experiences in Birmingham – including: Digbeth Dining Club, The Electric Cinema, Carters, Indian Brewery Snowhill, Birmingham Hippodrome, Adam's, Zindiya, The Meat Shack, Baked In Brick, BoneHead, Purnell's Restaurant, Chakana, Tiger Bites Pig, Bodega Cantina, Stirchley Wines And Spirits, Wayland's Yard, Purnell's Bistro, Midlands Arts Centre, 40 St Paul's, The Plough, Hare and Hounds, Birmingham Repertory Theatre, The Jekyll And Hyde, The Rose Villa Tavern, Cherry Reds, The Prince of Wales, The Loft, Laghi's Deli, Medicine Bakery, The Paper Duck, The Clean Kilo, The Early Bird Bakery and many more.
To download the IB App for just £1.99 a month on Apple, click here. 
To download the IB App for just £1.99 a month on Android, click here.