Coffee in Birmingham is a sacred thing.
We love it here and we're very lucky to have a score of really wonderful coffee shops dotted about the city, dedicated to seeing to our caffeine needs. If you're a die-hard coffee fan, or you're just dipping your toes into the caffeinated world, let us take you on a guided tour of the very best places to grab a cup of the good stuff in Birmingham, without ever having to step foot in a tax-dodging chain ever again. Read on, for coffee and for glory…
Note: Whilst many businesses have now reopened, some are yet to do so. Social distancing is still in place and very important, please check each individual business' website for their up-to-date opening times and safety measures prior to visiting. Some businesses may require you to make a booking in advance.
Faculty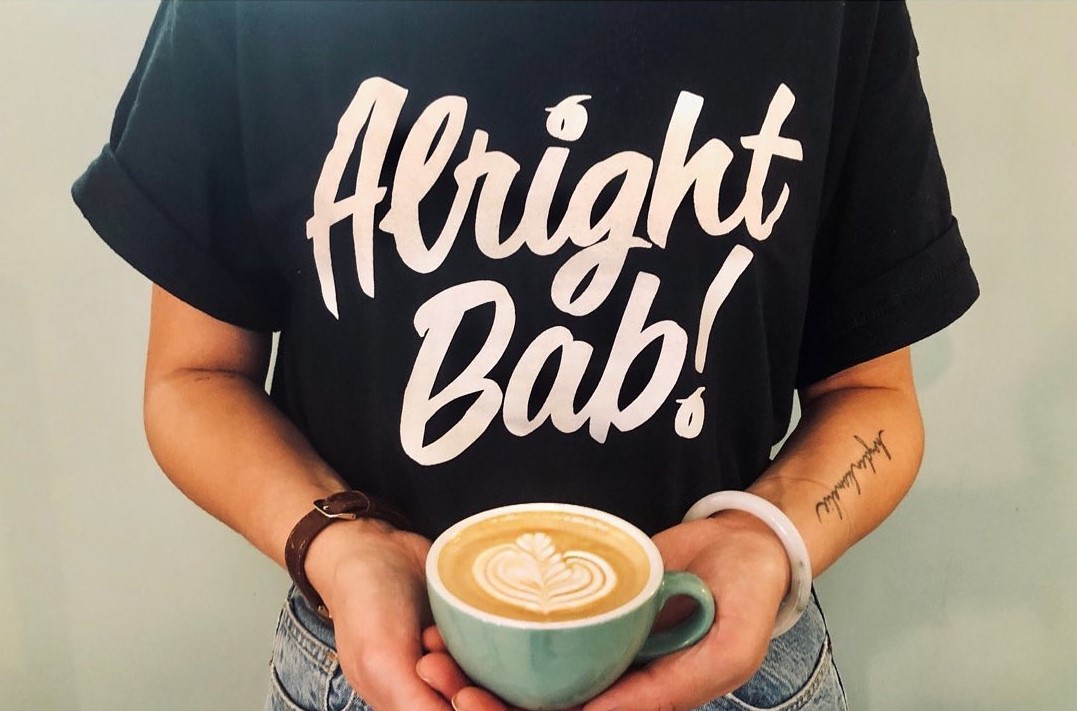 Faculty is a coffee aficionado's haven. Located in Piccadilly Arcade (opposite the entrance to New Street Station), Faculty is a coffee shop you could easily walk right past without knowing it was ever there. Yet, upon discovery, you realise you've stumbled into a rather marvellous spot where the coffee is incredible and the pared-back décor is complimented by the marble tables and bistro seating. If you're serious about coffee, this is the place for you. They also happen to do an amazing array of baked treats to keep your chosen coffee company.
Urban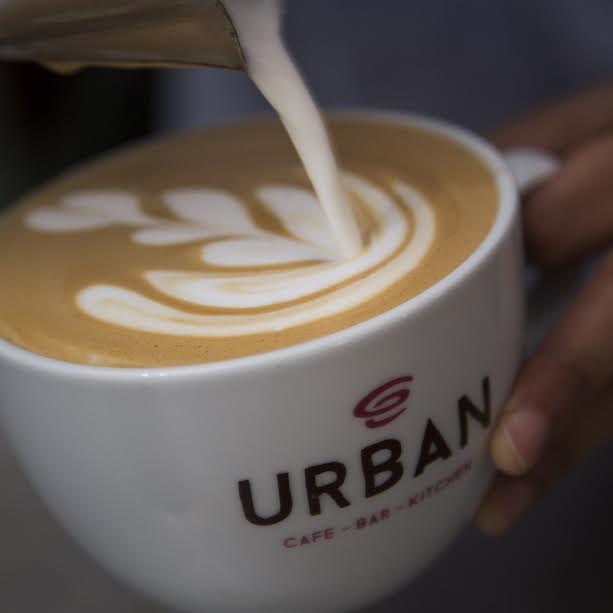 This friendly, welcoming coffee shop is a stalwart of Birmingham's independent scene and has been flying the indie flag in Birmingham for over 10 years. As the first coffee shop in Birmingham to ever serve a flat white, they have been blazing trails ever since they first set up shop in the city – and you know your caffeine needs are in safe hands here. Serving an excellent range of coffees and cakes, as well as a tasty breakfast and brunch menu (fun fact: they were also the first café in the city to serve bottomless brunch too).
IB Deal: Any Medium Hot Drink And Cake For £4.50 (Church St. And JQ)
Wayland's Yard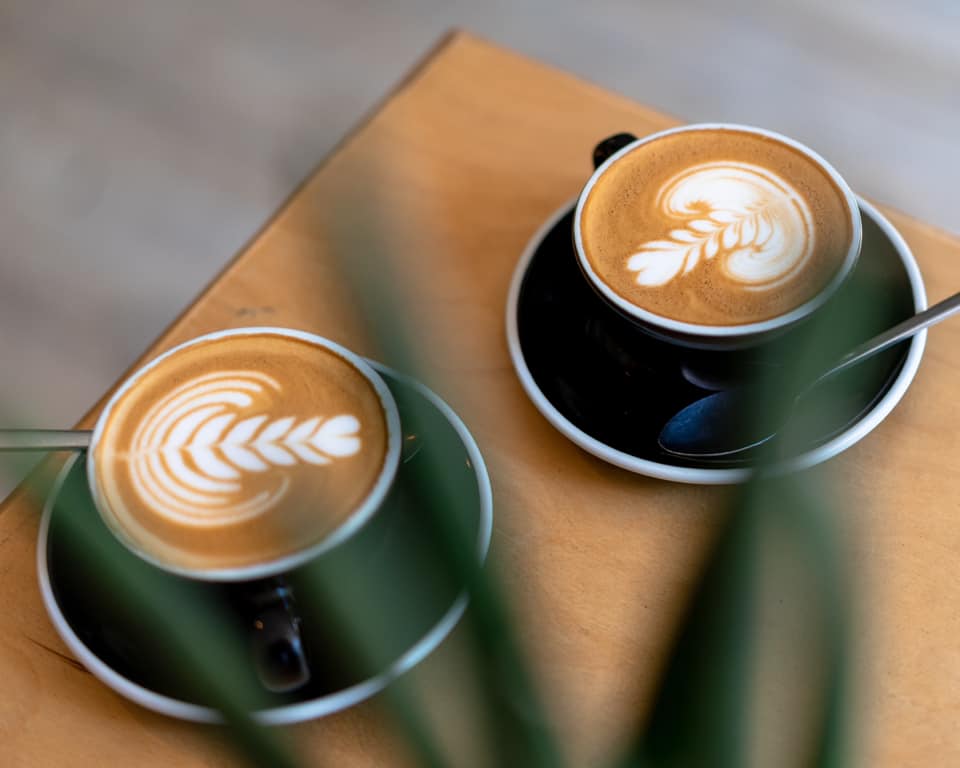 If you're yet to discover the delights of Wayland's Yard and their incredible coffee and delicious brunch menu, you're seriously missing out. This laid-back coffee shop is the perfect place to grab a quality cup of Joe and unwind for a while. Or if you can escape the office for an hour or two, a great place to crack on with some work without the distractions at your desk. They're serious about their beans, and only use speciality grade coffee. They have a continuous rotation of espressos, including one house blend and two single origins, on filter. If you're peckish – grab some of their legendary eggy crumpets to enjoy with your coffee.
IB Deal: 10% off the bill
Damascena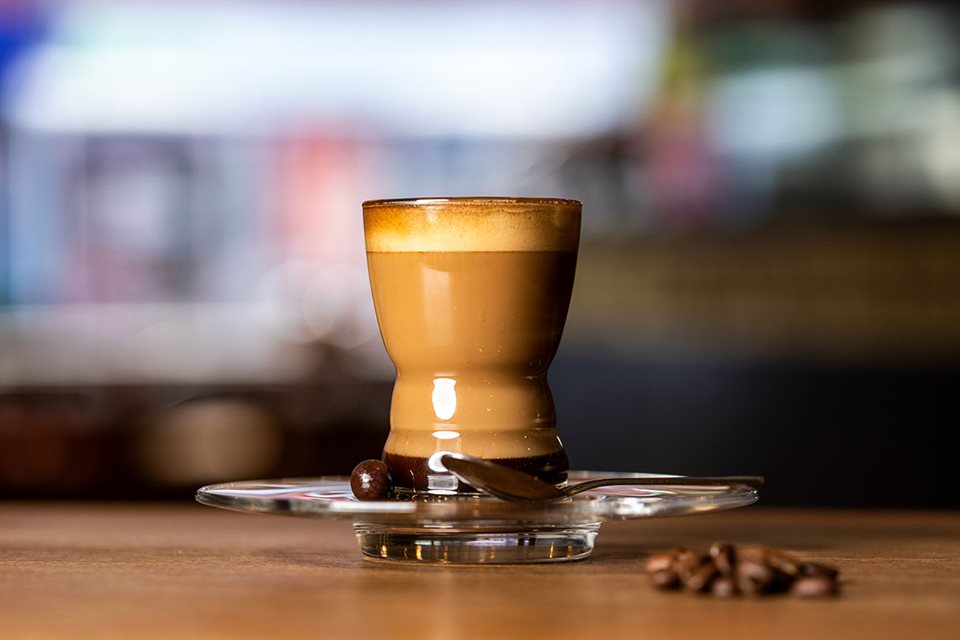 This Middle Eastern themed coffee shop is affectionately dubbed as "your local, far-away coffee house". Bringing a taste of the Middle East to Birmingham with their delicious food (including lots of tasty vegan and vegetarian options) and Syrian-inspired interiors. Whilst they're well-known for their fresh mint tea, they also happen to make a mean cup of coffee. If you're yet to visit, check out this fun and friendly coffee shop when you next need your caffeine fix.
IB Deal: A FREE regular hot drink of your choice when you spend £6 or more.
Medicine Bakery + Gallery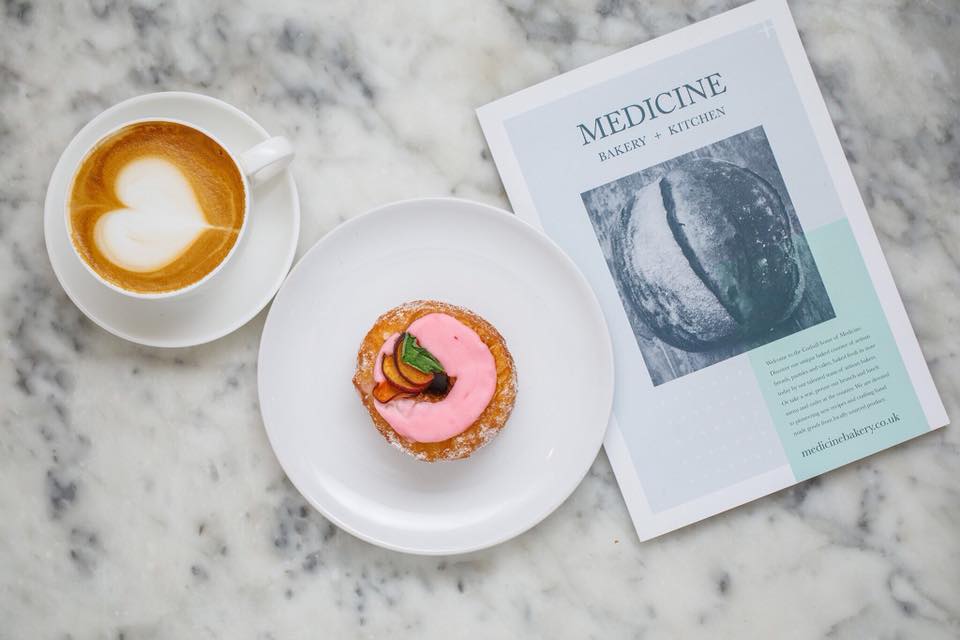 This coffee shop is found in the heart of the city centre, and is a beautiful spot to enjoy a coffee away from the hustle and bustle of the street below. They're primarily a brilliant bakery, serving delicious baked goods – from robust loaves of sourdough to delicate croissants and pastries, and their Brum-famous cronuts (croissant-doughnut hybrids of epic proportions). Sip on your coffee inside (the cafe area is light and airy with a patio-conservatory style, feeling reminiscent of a little Parisian cafe), or take out to enjoy on the road.
IB Deal: 10% off takeaway baked goods
Quarter Horse Coffee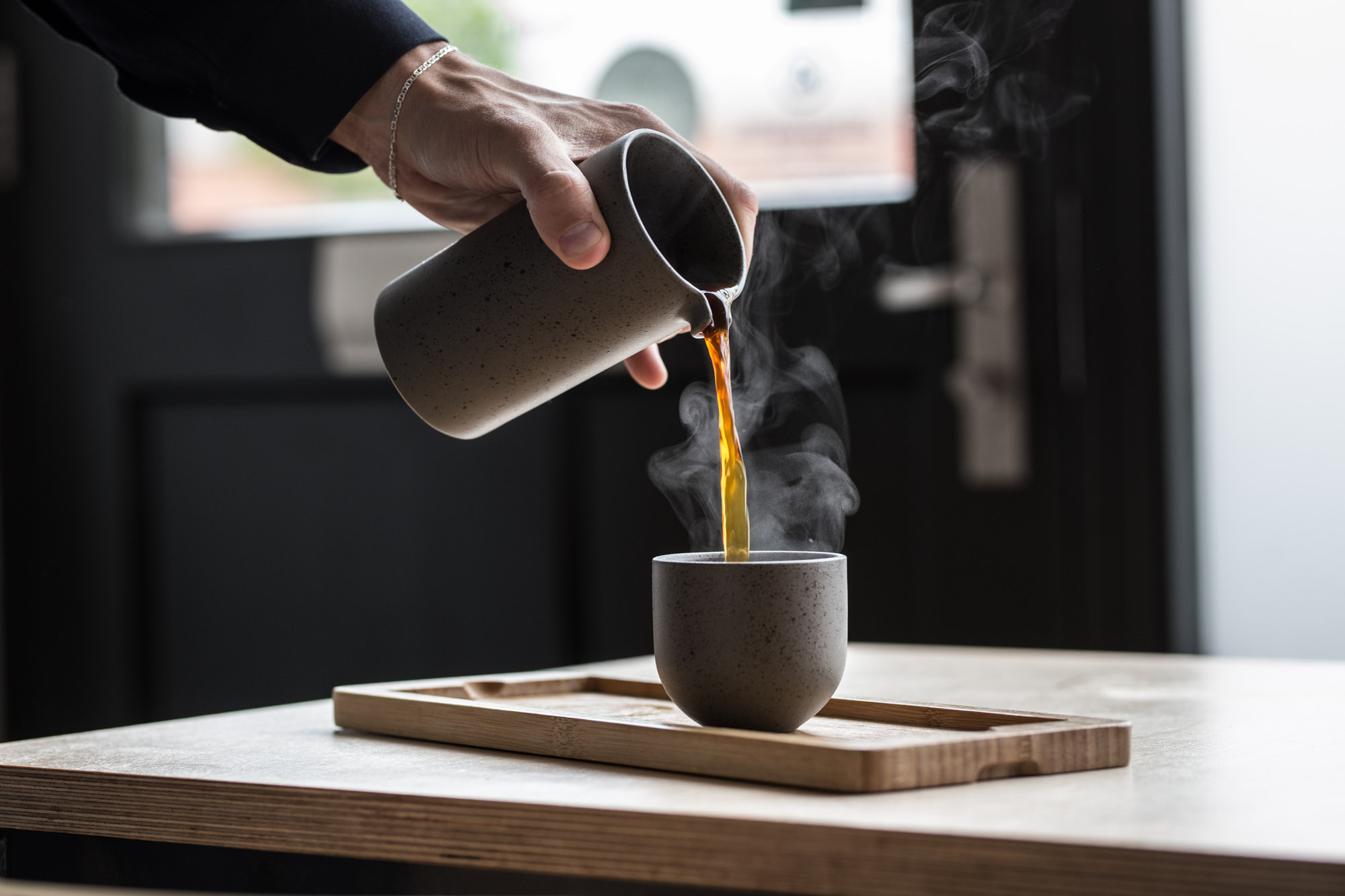 These guys are serious about their coffee. They were the very first coffee roastery-café in the city, meaning they roast their beans in-house to deliver their customers the freshest cup around. It may be an adventure to get to, but the pilgrimage is more than worth it when you take that first sip. There's delicious coffee, all manner of cake, and a simple, yet elegant, light lunch menu. The interior is very stripped back, the focus is on the coffee, but inside you will find a coffee roaster where Quarter Horse roast and bag their own coffee (which you can purchase while you're there) right in front of you. We call that ace.
IB deal: 10% off the bill OR £1 off bags of freshly roasted coffee (takeaway only, when purchased at the venue).
The Early Bird Bakery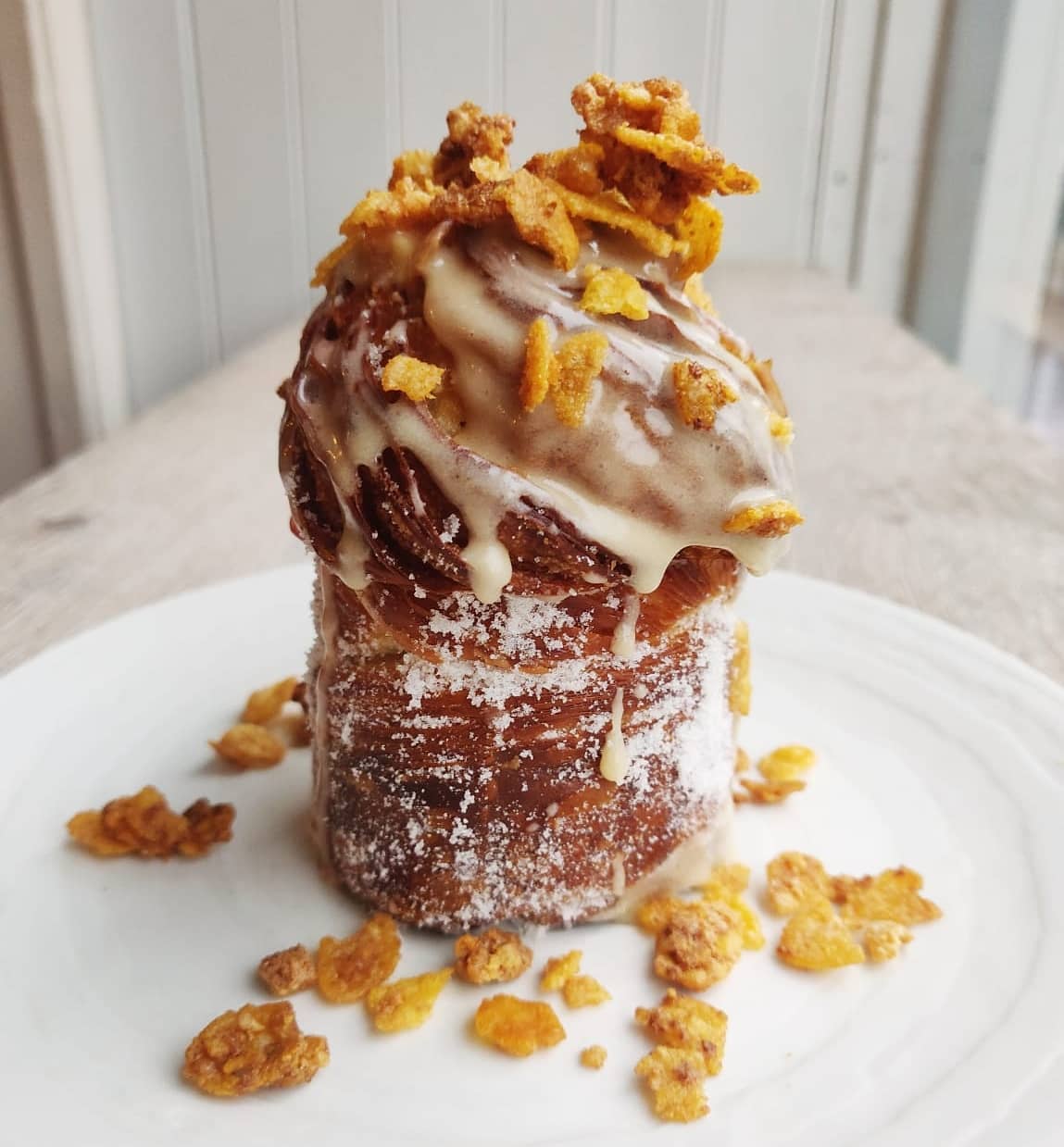 This neighbourhood coffee shop can be found in the suburbs, where they lovingly serve the good folk of Kings Heath and beyond with their daily dose of coffee. They brew speciality coffees using beans from Hundred House Coffee (a Midlands based roaster) and their coffee is the perfect accompaniment to one of their incredible freshly-baked cakes or pastries. If you're in the mood for something more substantial, their brunch menu is of the epic variety and comes highly recommended by Team IB. Make it your life's mission to get yourself down there as soon as you can.
IB Deal: 10% off the bill
LA-POP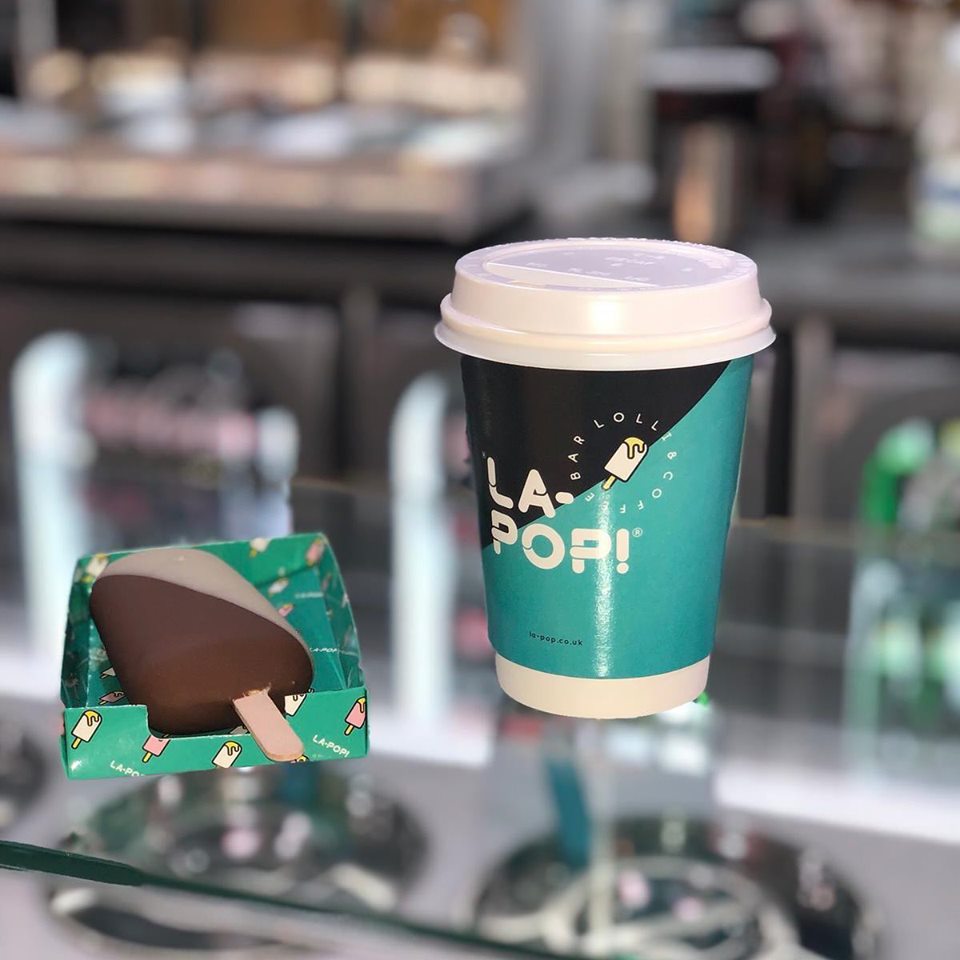 This Edgbaston-based gelato and coffee bar is best known for its customisable gelato lollies. With loads of different flavour combinations available, you can build your own dream ice lolly from a choice of gelato flavours and exciting toppings. But this fun and colourful café also serves hot drinks, including freshly-ground coffee. So if you're in the neighbourhood, grab your daily dose of caffeine here (and maybe a gelato too…).
IB Deal: 10% off the bill
Ngopi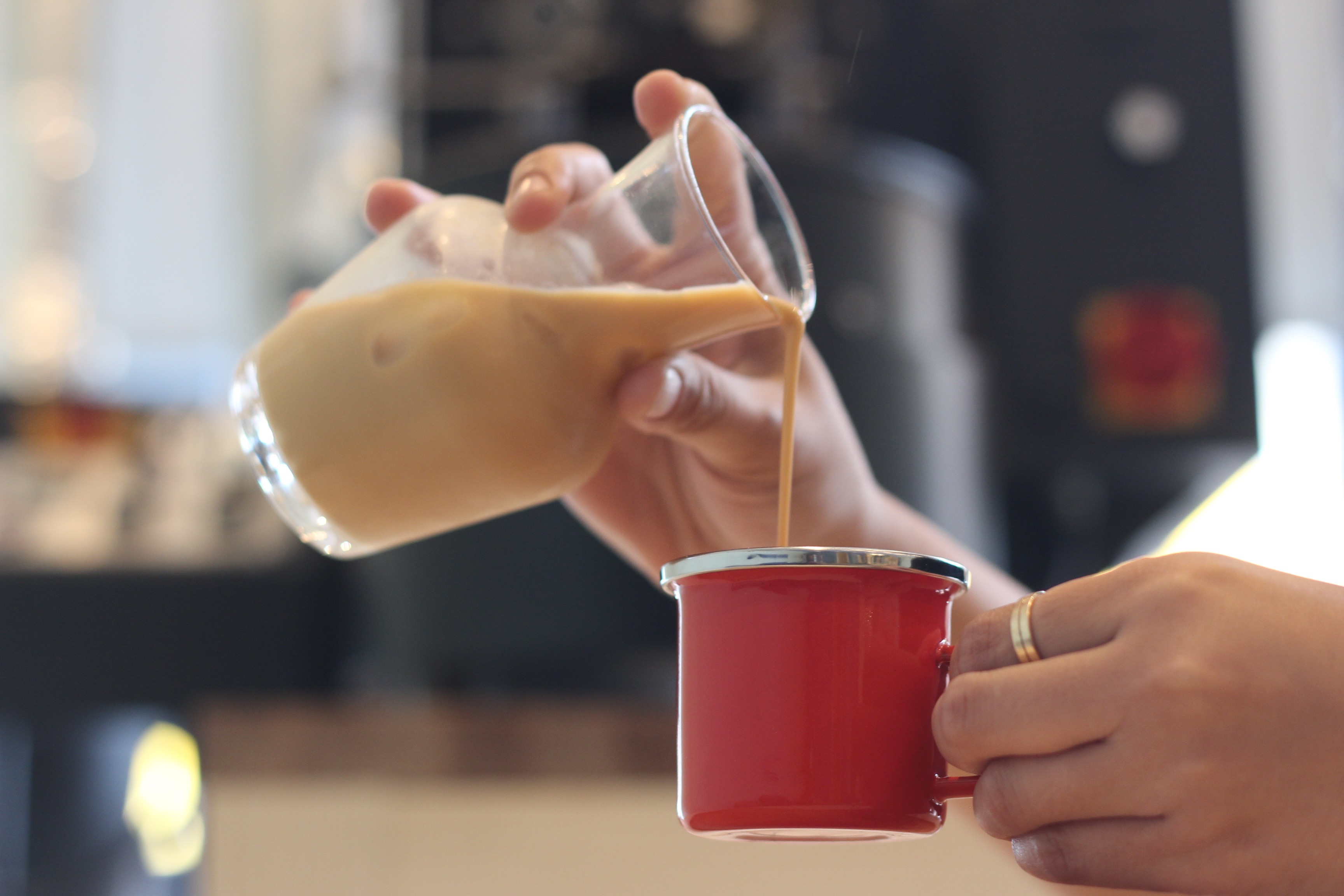 The only Indonesian coffee shop in Birmingham (and we're pretty sure the whole of the UK), Ngopi is a true hidden gem. Born of a desire to share the unique taste of speciality coffee from Indonesia, Ngopi is bringing all sorts of novel and exciting flavours to Birmingham's coffee scene. This Indonesian artisan coffee shop serves all the usual suspects from flat whites to Americanos, piccolos and everything in between, but made with speciality Indonesian coffee beans, roasted regularly in-house.
IB Top Tip: try the Kopi Susu – made with Indonesian coffee beans and condensed milk and served either iced or warm. It's delicious!
IB Deal: 2-for-1 on all coffees AND 20% off retail bags of coffee
Tilt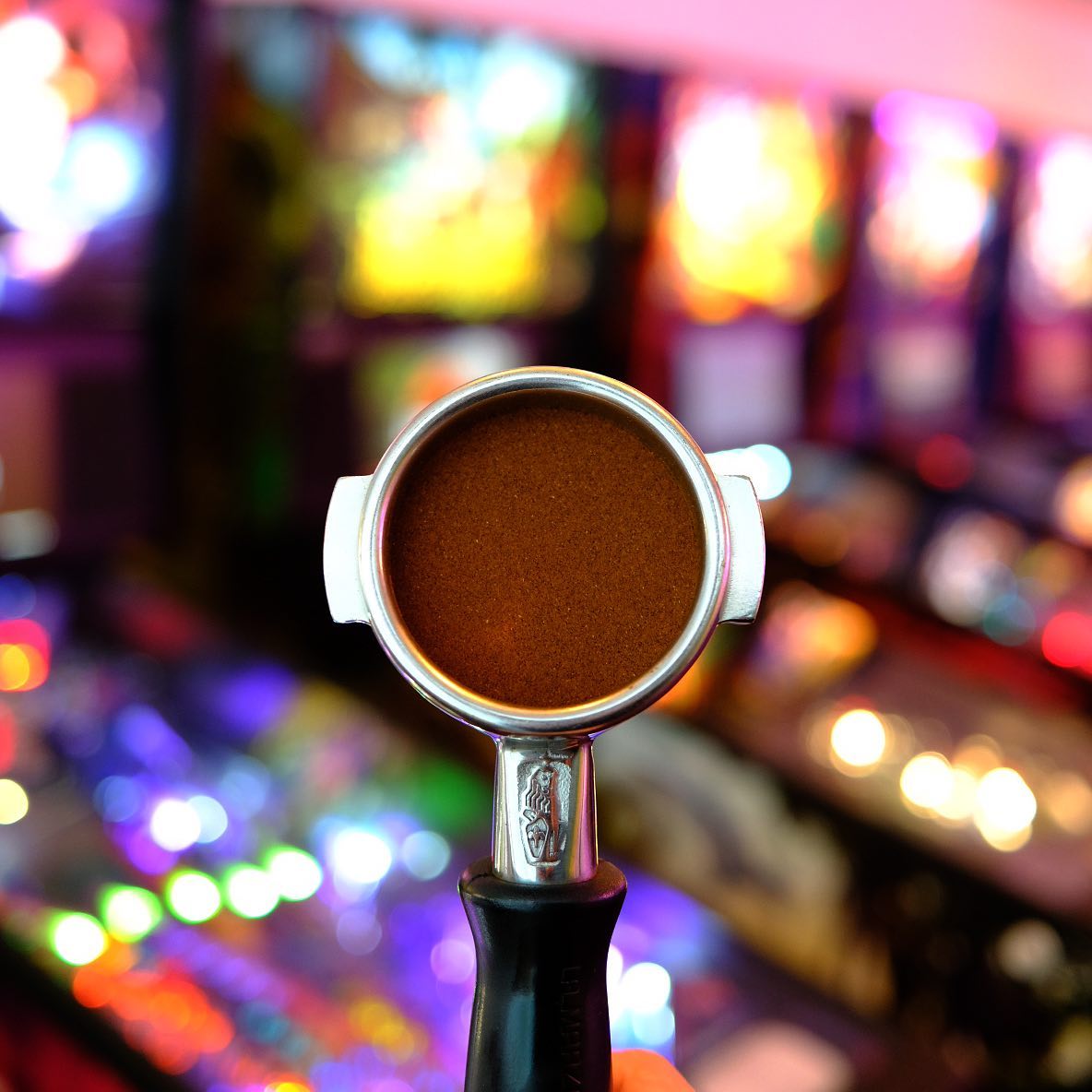 It's a coffee shop (one of the best in Brum), yet they serve craft beer and have pinball machines too. There's speciality coffee, and then there's speciality coffee – and Tilt serve the latter. They only use the top 5% of coffee produced in the world and choose guest roasters from all over the world to showcase the very best seasonal coffees. So if you're somewhat of a bean aficionado, this is the coffee shop for you. Go discover a new favourite hangout, and set a high score on the pinball machine while you're at it too.
IB Deal: 15% off coffee, teas and cakes
Café Artum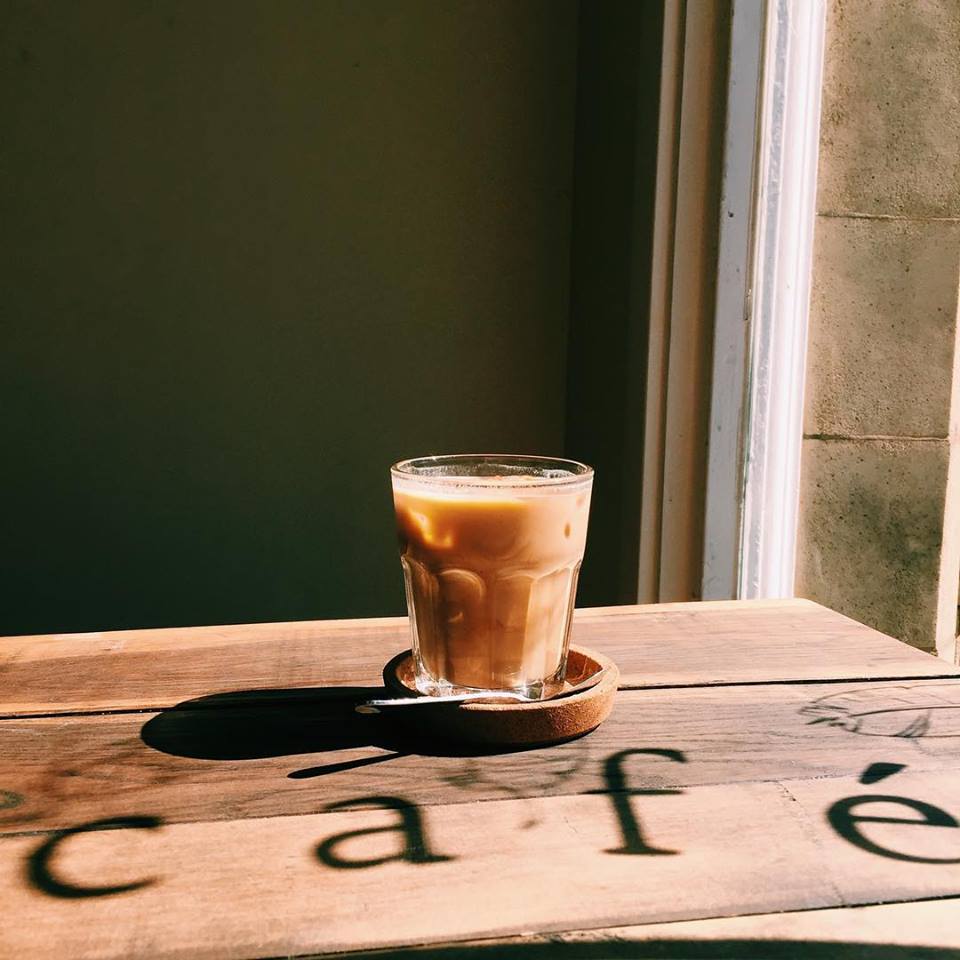 If you love music, this is the coffee shop for you. At its heart, Cafe Artum is a social space, combining two of life's greatest pleasures: music and food. This record store and cafe is truly a hidden gem where you can while away an hour or two browsing the selection of records to purchase, or sit and enjoy coffee and cake with friends. With three turntables and banks of records to browse through (from electro and house, to hip-hop and jazz), music is a big focus for this cafe, and a place to discover new favourite records. Head down to Cafe Artum and see what you'll discover.
IB Deal: 10% off sandwiches, coffee, teas and cakes
Folk Like These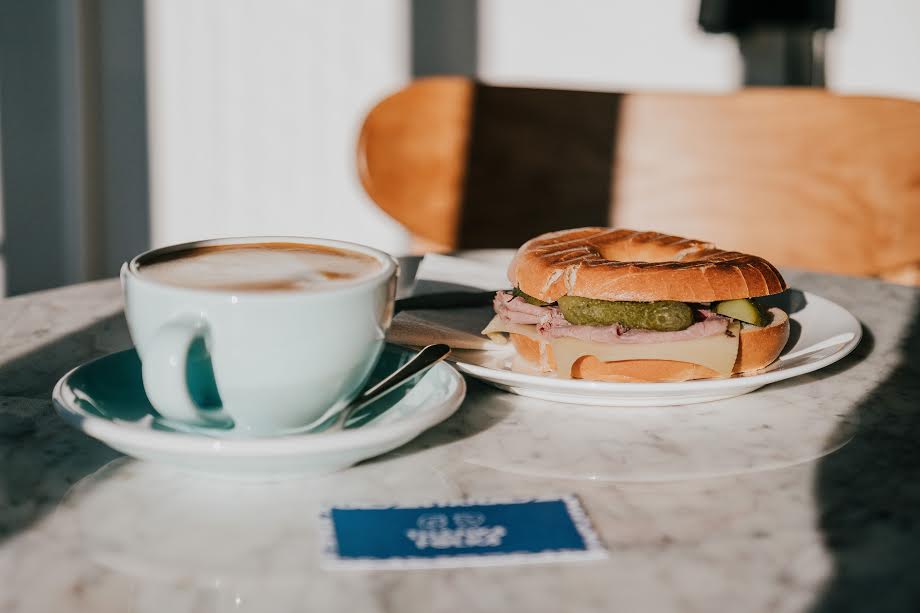 Coffee is the fuel for creativity. Or at least, that's what we tell ourselves as we drain the dregs of our fifth cup of the day. Folk Like These is a creative space and coffee shop all rolled into one. Their coffee is provided by Origin Coffee roasters who travel the continents each year, meeting generations of farmers in their bid to search out the best coffee. Enjoy your favourite coffee, along with a slice of cake or a sandwich, in this beautiful design-led space as you contemplate your next project. They also sell a carefully curated selection of beautifully designed stationery, gifts and homeware and host regular creative workshops so you can learn new skills and unleash your imagination.
IB Deal: a FREE coffee when you purchase any sandwich/bagel and 10% off retail purchases
Kanteen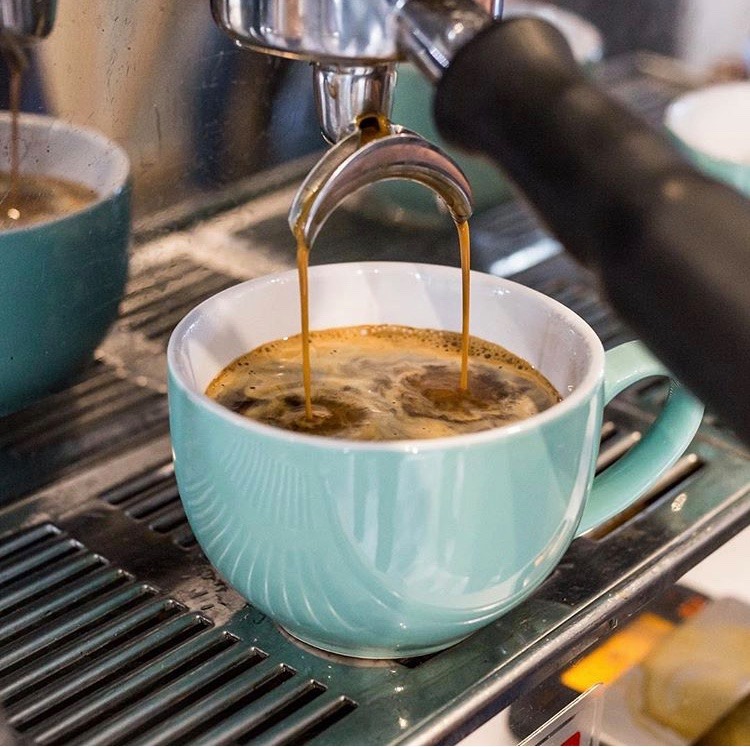 Found in the buzzing and lively Custard Factory in Birmingham's hub of creativity, Digbeth, this cafe is all about tasty, healthy food and great coffee. Their food menu is inspired by healthy, feel-good food and cuisines from all over the world. The light, bright, and minimal space has a stylish, Scandi feel – the perfect spot to sit and sip on your favourite coffee and ponder life, your next meeting, or simply what to have for lunch.
IB Deal: a FREE hot drink with any brunch ordered
Cafephilia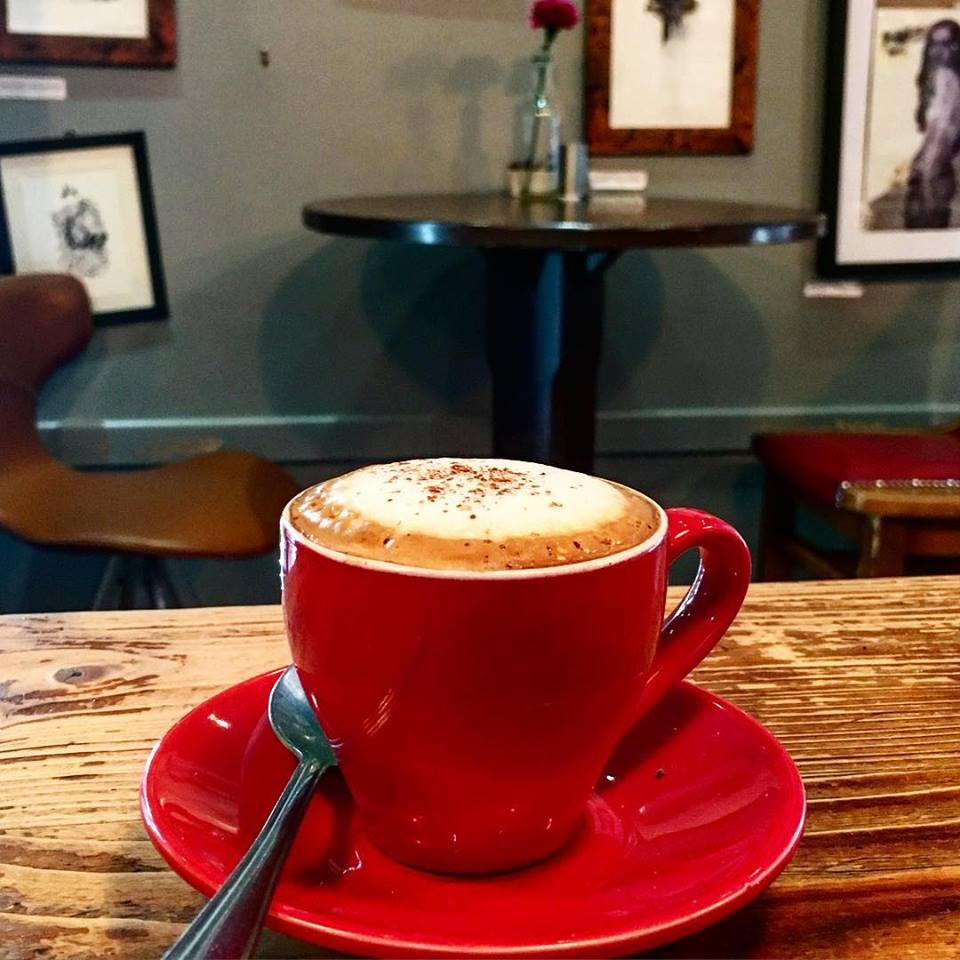 This independent, contemporary coffee bar can be found in the heart of Moseley. They are all about serving premium quality coffee, bespoke cakes, breakfast, and freshly made panini, salads & sandwiches. With plenty of milk options to create your favourite coffee and lots of vegan, vegetarian and gluten free food options – they cater to all diets and tastes here. Pop in next time you're in Moseley and enjoy this quirky café for yourself.
IB Deal: 10% off the bill
Maison Mayci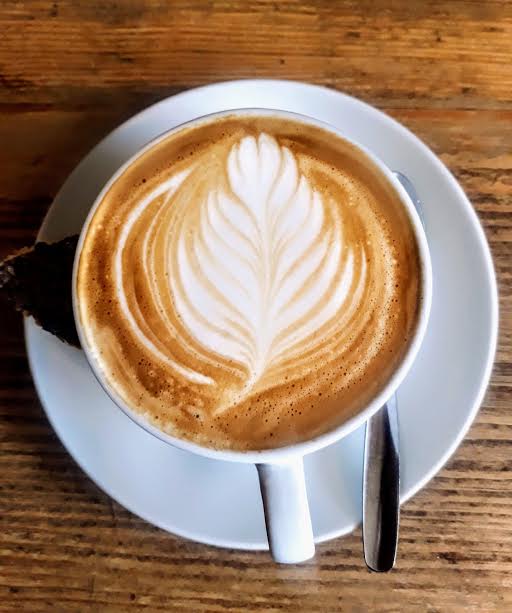 Maison Mayci is a beautifully-chic French café dedicated to bringing a taste of the Continental lifestyle to the heart of Birmingham, offering a delicious array of authentic French patisserie, rustic breads, pastries and coffees on which to satisfy your insatiable cravings. With a quaint, rustic feel to the cafe, and French artwork adorning the walls, you may just feel like you've stepped into a little Parisian coffee shop. One of the key features of Maison Mayci is its wonderful coffee garden which allows coffee connoisseurs to sit outside in the sunshine and enjoy the tastes of France with a coffee and a croissant whilst reading a book or having a catch up with friends.
IB Deal: 15% Off The Bill.
Twist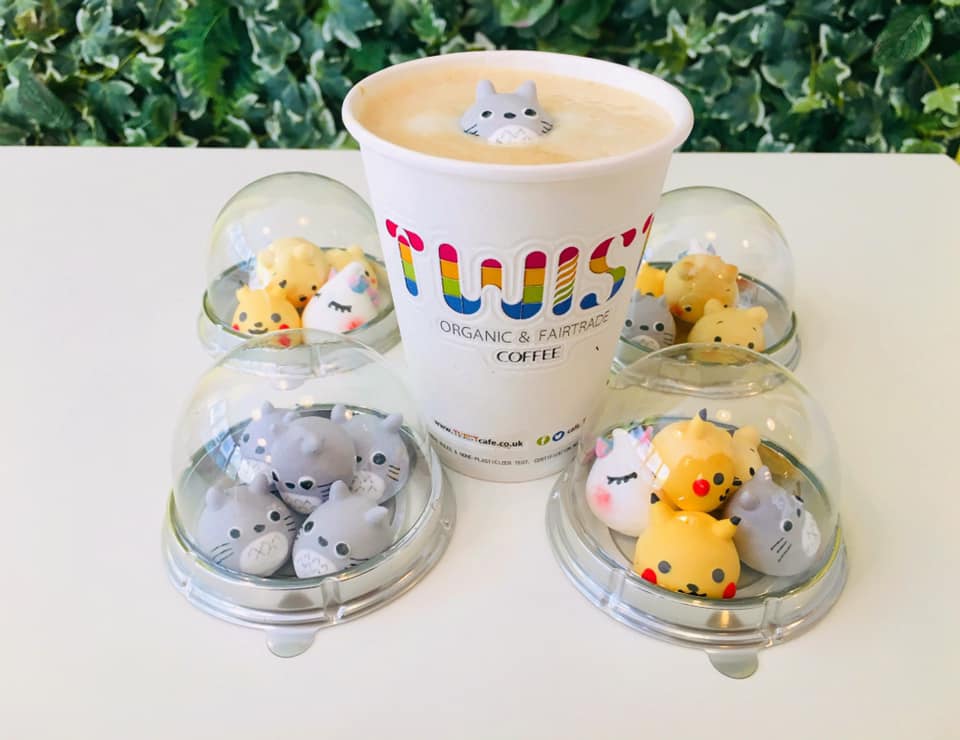 This awesome hidden gem of a cafe has made a name for itself, serving up tasty and thirst-quenching bubble tea. Since then, they have diversified into delicious frozen yoghurt, taiyaki (fish-shaped waffle cones, filled with frozen yoghurt and decorated to look like a unicorn and more), and cute and colourful character macaroons. But did you know you can also get your caffeine fix here too? Well, you can! You can even get adorable character meringues to float on your coffee or bubble tea, so it looks like the cutest bath-time scene ever. A winner for your belly and your Instagram feed – get down there and discover them for yourselves.
IB Deal: 10% off drinks
Saint Kitchen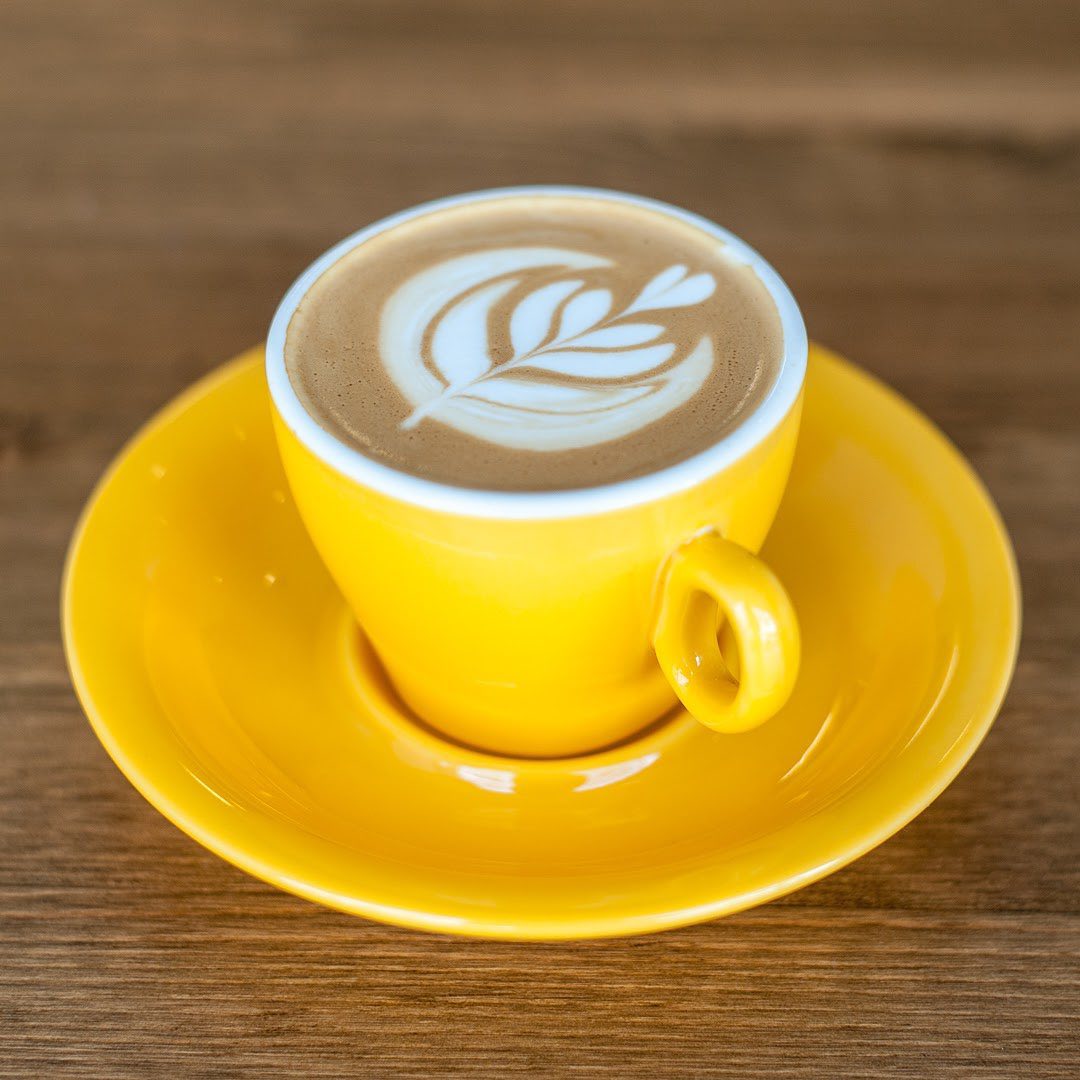 This independent coffee shop can be found on the beautiful St Paul's Square, at the heart of Birmingham's Jewellery Quarter. They serve single origin coffee, hot chocolate and loose leaf tea. They're passionate about their coffee and they use single origin, speciality grade coffee in all of their drinks from the flat whites to the espressos and the lattes. They also happen to have a rather excellent breakfast and brunch menu, with a number of lunch options and home-made cakes too. So, if you're feeling peckish, this is a wonderful spot to enjoy a fantastic coffee along with a delicious brunch.
IB Deal: 50% Off A Side Or Salad When You Purchase Any Bagel (Monday – Friday, takeaway only, when purchased at the venue).
Cherry Reds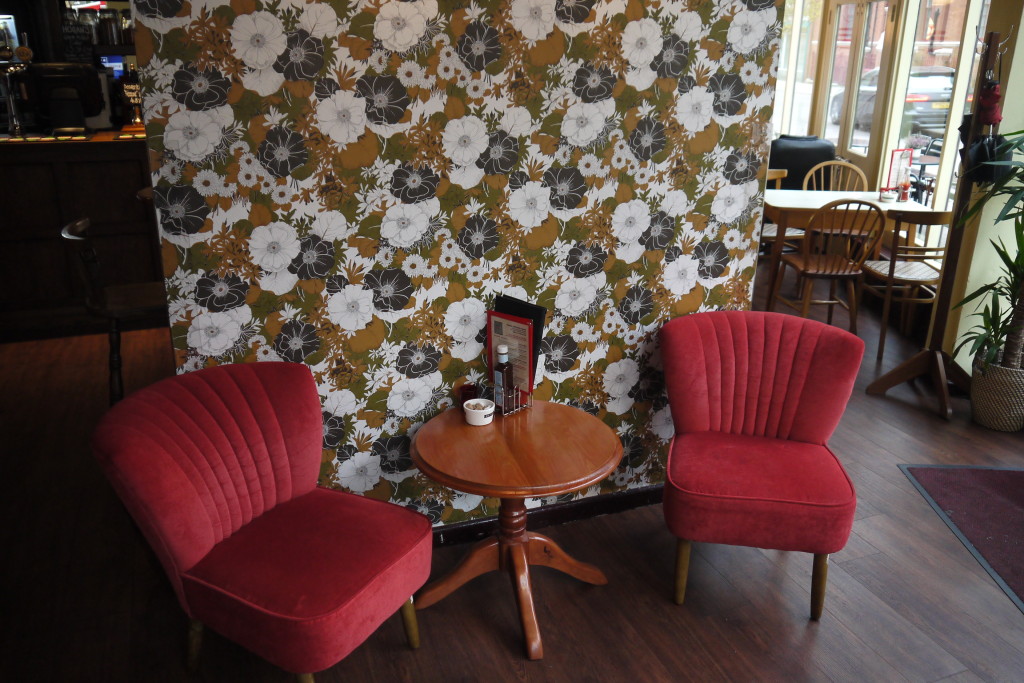 Cherry Reds is one of Birmingham's worst kept secrets in the independent world, and one of the more established indies in the city. Located on John Bright Street (just around the corner from New Street Station), Cherry Reds is a wonderfully-quaint independent café-bar dedicated to satisfying your deepest and darkest cravings. With a laid-back, cosy atmosphere, this café-bar is the ideal place to escape the hustle and bustle of the city and catch up with friends over a coffee. If you've not been before, then you're doing this whole 'Birmingham' thing wrong.
IB Deal: A free pint of cask ale, lager, cider or draught soft drink with your main meal
Java Roastery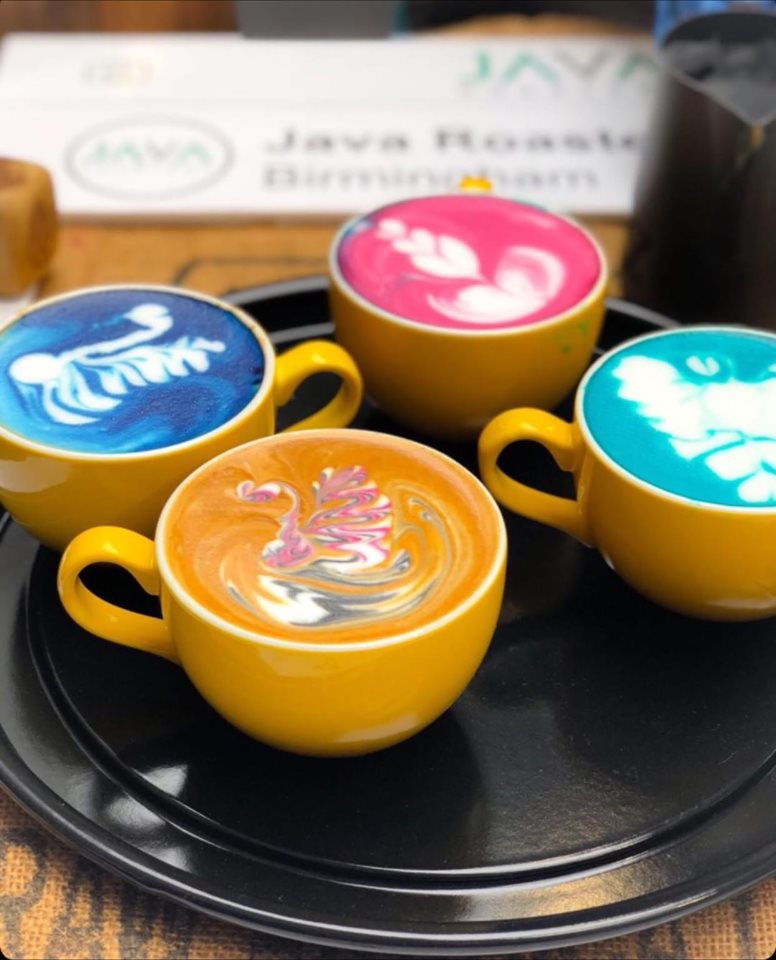 The coffee shop formerly known as Java Lounge has had a re-brand and now goes by Java Roastery. This is a coffee house for 21st Century life. A space to simply enjoy a quiet moment with a wonderful coffee, yes. But also a space that has, at its heart, an ethos of sustainable living, living life with meaning, and realising the fun and vitality of life. Pop in for your daily coffee fix, or embrace the lifestyle they're all about, either way – it's a great place to grab a cuppa.
Morridge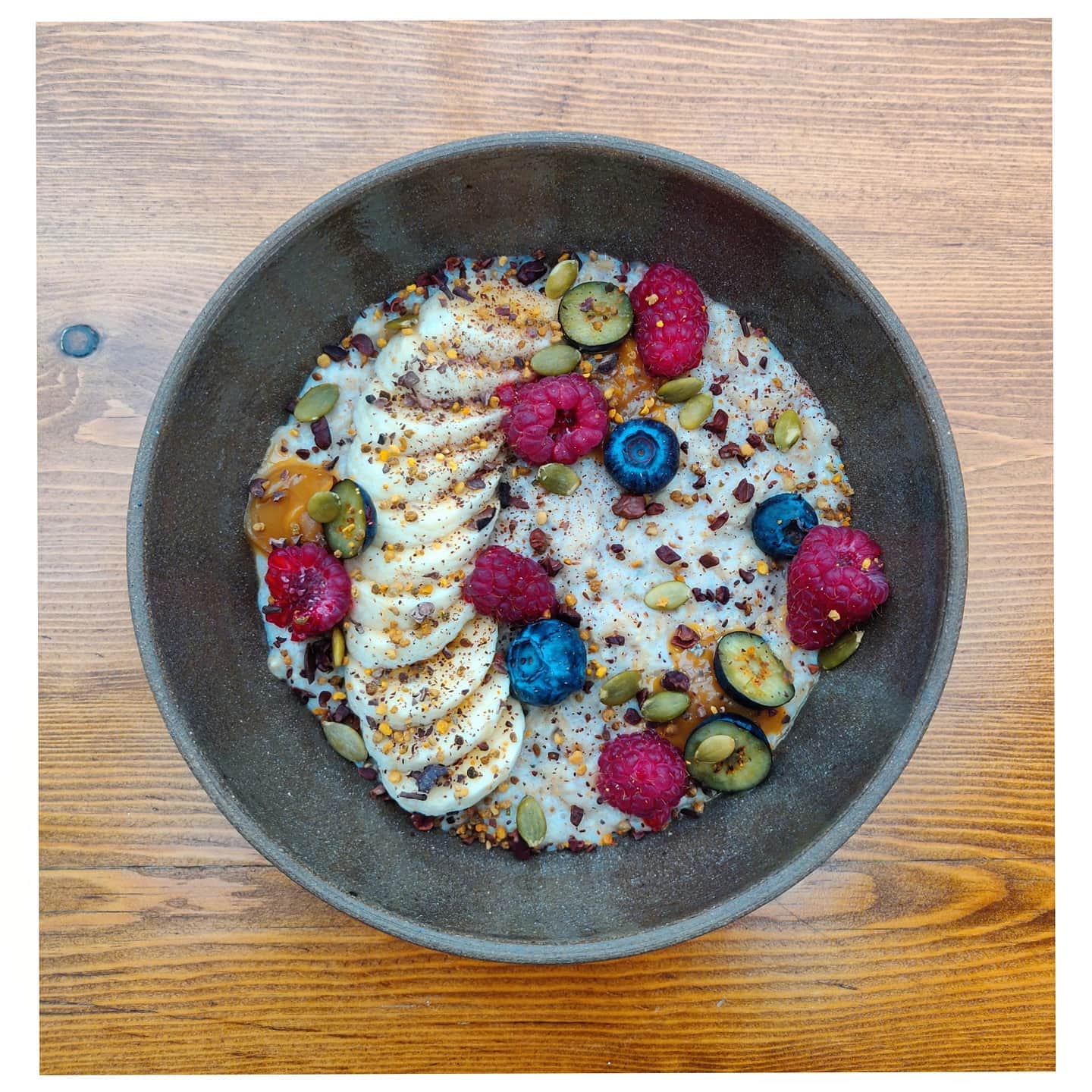 Morridge started life as a pop-up breakfast spot serving porridge and overnight oats from the back of a trike. They have since graduated to a lovely little space in the picturesque Great Western Arcade where they serve their signature breakfasts along with tasty coffee (using beans from Monmouth Coffee). This coffee shop is the perfect on-the-way-to-work pit stop where you can grab a nutritious breakfast and a banging coffee to enjoy in or take out and start your day the right way.
IB Deal: 10% off the bill
Yorks Café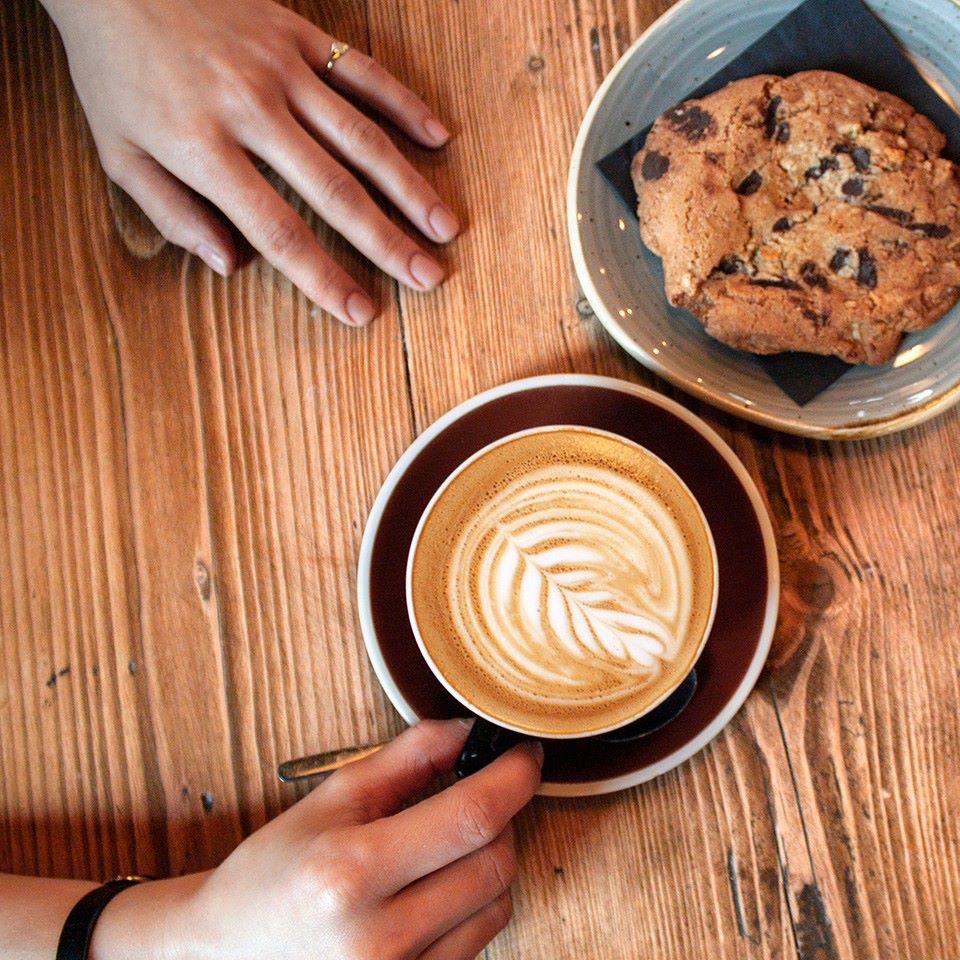 Yorks are well-renowned in Birmingham for their coffee, their brunches, and their ethos. Built on the premise of passionate people delivering quality food and drink with sincere and friendly service, it's no coincidence that they've been around for a good few years (7 and counting…). They're truly passionate about their coffee, and that's why since 2016 they've been roasting their own speciality coffee in-house – to give you the best cup of coffee possible. Just a stone's throw from New Street station, they're primed and ready to serve the good folk of Brum whenever the caffeine craving strikes.
Yorks At Ikon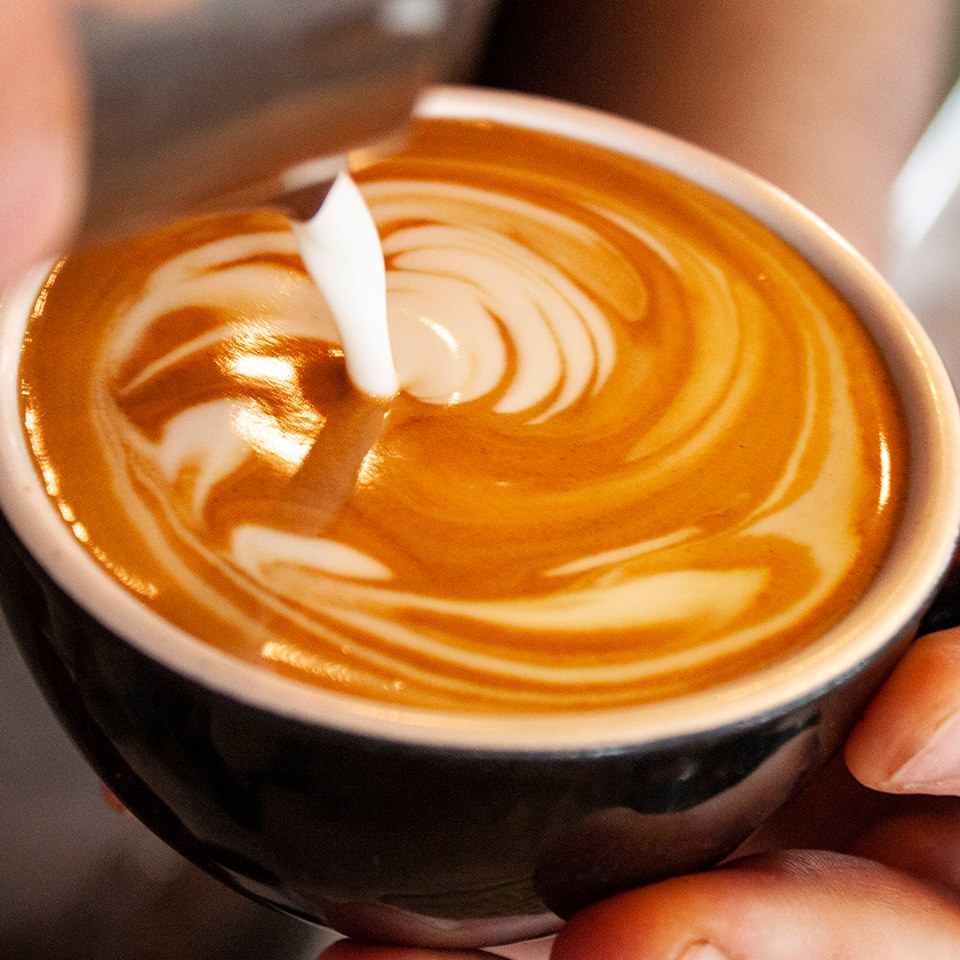 The same Yorks quality, in a truly Ikon-ic location (sorry…). Occupying a stunning space in the former school house on Oozells Square that is home to Ikon (the internationally-acclaimed contemporary art venue), this incredible coffee spot is one of the city's best hidden gems. With a magnificent terrace, ideal for people-watching and soaking in the sun on those days we're blessed with glorious weather, and an interior that embraces the character of the historic building it occupies, this is one excellent coffee shop. With coffee made from the beans they roast in their city centre venue, and an all-day brunch menu, expect the same great quality you know and love.
The Edwardian Tearooms At BMAG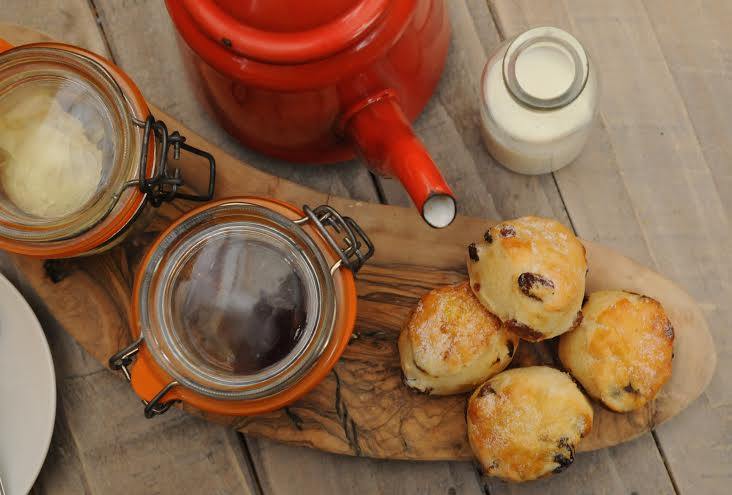 Tucked away in the brilliant hub of culture and icon of Brum that is BMAG, the beautifully renovated Edwardian Tearooms is a wonderful hidden gem of a café. Serving plenty of delicious brunch and lunch options, as well as coffee and cakes, this is a magnificent place to take a break when exploring the treasures within the museum, or exploring the city itself (and even a great place for a coffee break away from the office). Grab your favourite coffees, from flat whites to mochas and cappuccinos, or if you prefer they have a selection of loose leaf teas and hot chocolate.
IB Deal: 10% off the bill (Monday – Friday) AND 10% off the bill at The Edwardian Tearooms late-night openings
The Steam Room
The leafy suburb of Harborne is home to this wonderful coffee shop. They use beans from Hasbean, a coffee roaster from not too far away in Stafford, to create their superb coffees. You'll find a range of delicious cakes and bakes to keep your coffee company, as well as some tasty breakfast and brunch dishes. They like to mix up the coffee available on espresso, filter and decaf, so there's always something different to try.
Stag Digbeth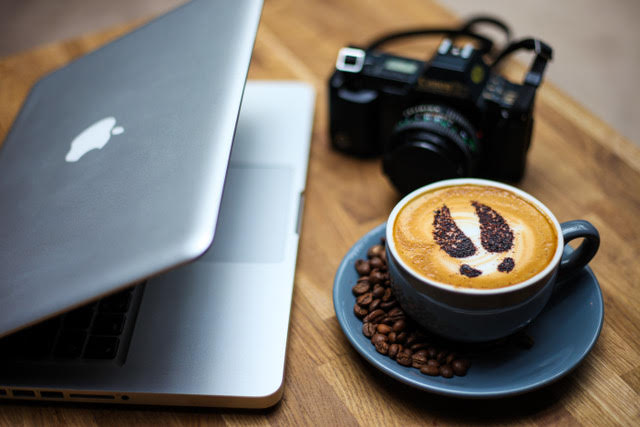 The perfect accompaniment to your haircut is a delicious coffee to sip on as the barber works their magic. Coffee shop by day, bar by night, and with their own barbershop – Stag Digbeth has more than one string to its bow. With a cocktail menu that takes inspiration from the business' barbering roots, and a regular programme of live music events, this barbershop/bar/coffee shop is putting its own stamp on Digbeth night-life. During the day, enjoy coffee made from Quarter Horse beans, by night sip on cocktails and bop along to awesome tunes. And in between – enjoy the barbershop services to keep you looking your best.
IB Deal: 10% off all bar purchases
Caneat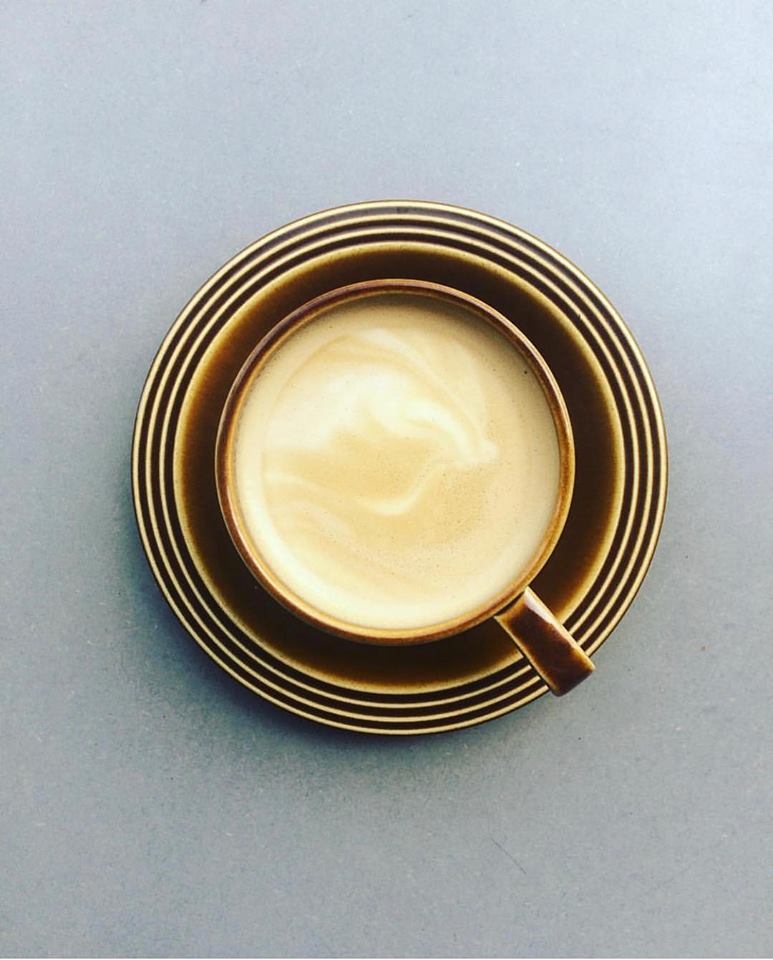 Caneat are well known for their incredible food – they take wonderful, seasonal ingredients and turn them into delicious, irresistible plates of food. But they also happen to serve amazing coffee too. Using organic milk, some cracking beans and a swish machine, they can knock up a truly beautiful cup of the good stuff. With a whole host of baked goodies, from cookies to brownies and big fat slices of delicious home-made cake, you're spoilt for choice on a companion for your coffee (not to mention their satisfying brunch menu). Grab a cuppa and grab a snack, and fill your day with enjoyment.
The Plough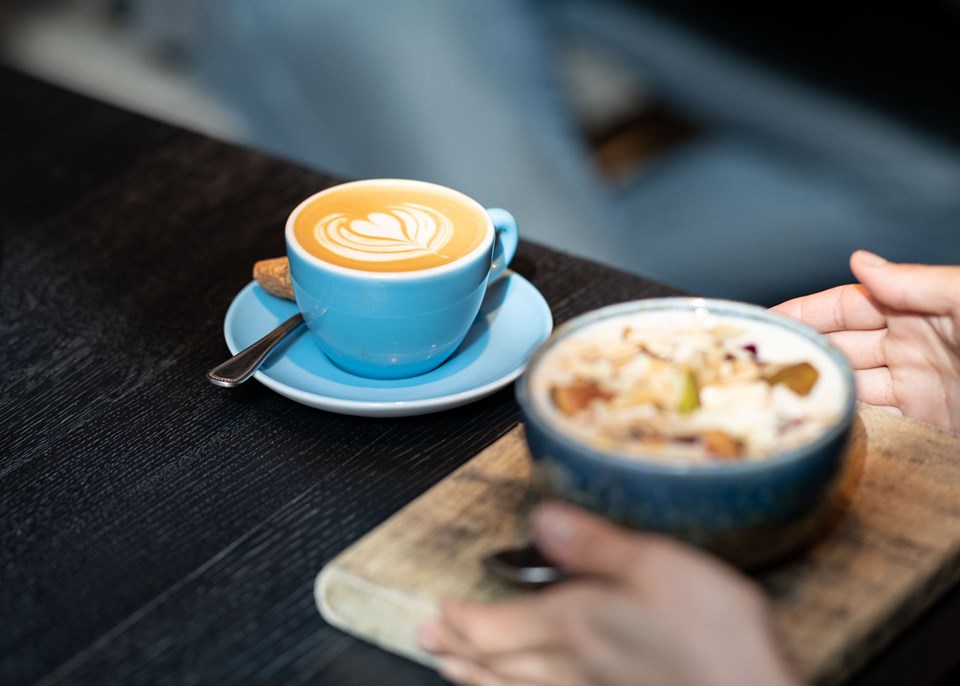 This cosy pub might not be the obvious choice when thinking about places to enjoy a coffee. But The Plough is more than just your average pub. This stylish eatery serves excellent coffee and, with a lovely, homely space to enjoy it in, is a great place to meet a friend, or bring a book or your laptop and enjoy some peace and quiet. This wonderful neighbourhood hangout has been part of the Harborne community for over 15 years and with their friendly service and excellent offering, it's easy to see why. Check in with this old favourite next time you need a coffee.
IB Deal: 10% off food, 8am – 5pm (Monday – Friday)
Leverton And Halls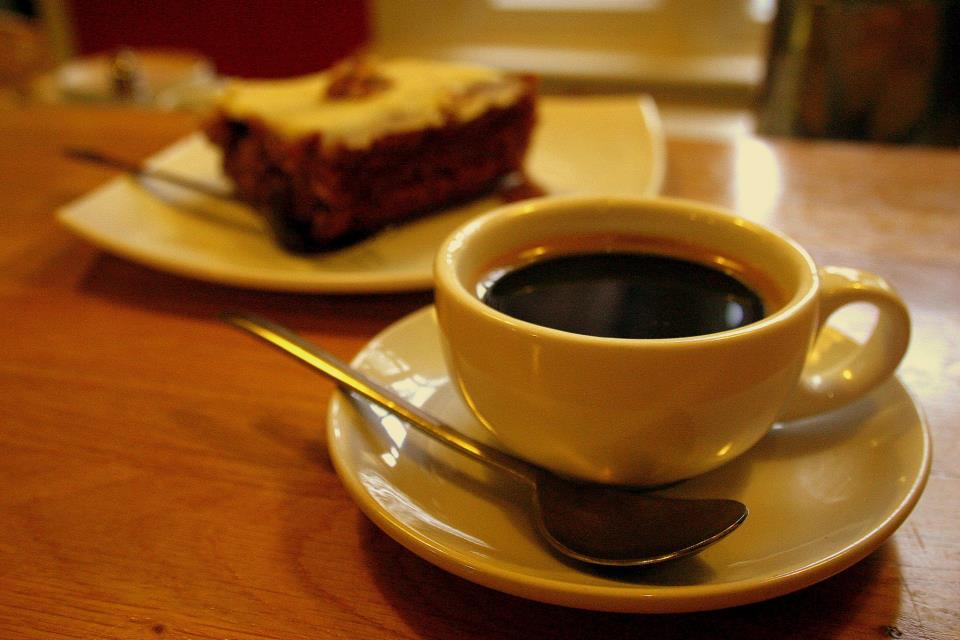 Amidst the copious new openings that seem to occur on a weekly basis, it's sometimes easy to forget about those independents who have been there for us through the rough, and the smooth, and remain standing when the shiny new things are a little less shiny. Leverton & Halls began life over 20 years ago as an organic green grocers, supplying Birmingham with package-free produce. Since then, this wonderful indie has branched out (and moved home) to become a delightful deli and coffee shop, serving coffee, tea, hot chocolate, and a food menu filled with café favourites. Go and reacquaint yourself with an old favourite and remember why new isn't always best.
The Deli Social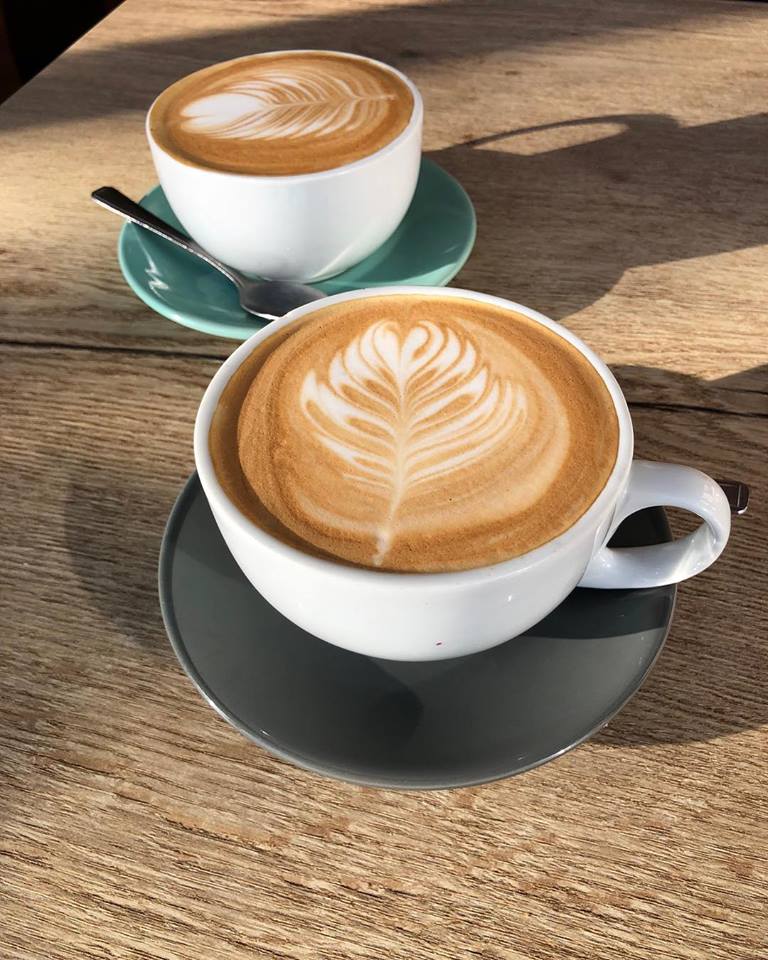 A stalwart of Sutton Coldfield's independent scene, the question isn't what do The Deli Social do, but more what don't they do? Both a café and a bar, find yourself heading to The Deli Social for a banging breakfast/brunch menu (with truly ace coffee, made using Urban Roast beans, to keep it company), Afternoon Tea, craft beer, cocktails, street food (yes, you heard us correctly – every so often The Deli Social will play host to some of Brum's best street fooders) and more. A hive of activity in the local community, both during the day and evening, The Deli Social has firmly cemented itself as a favourite hangout for many Sutton Coldfieldians (yes, we did just make that word up), and a destination venue for many to travel to from both in and around the city centre, and further afield.
Under Pressure Espresso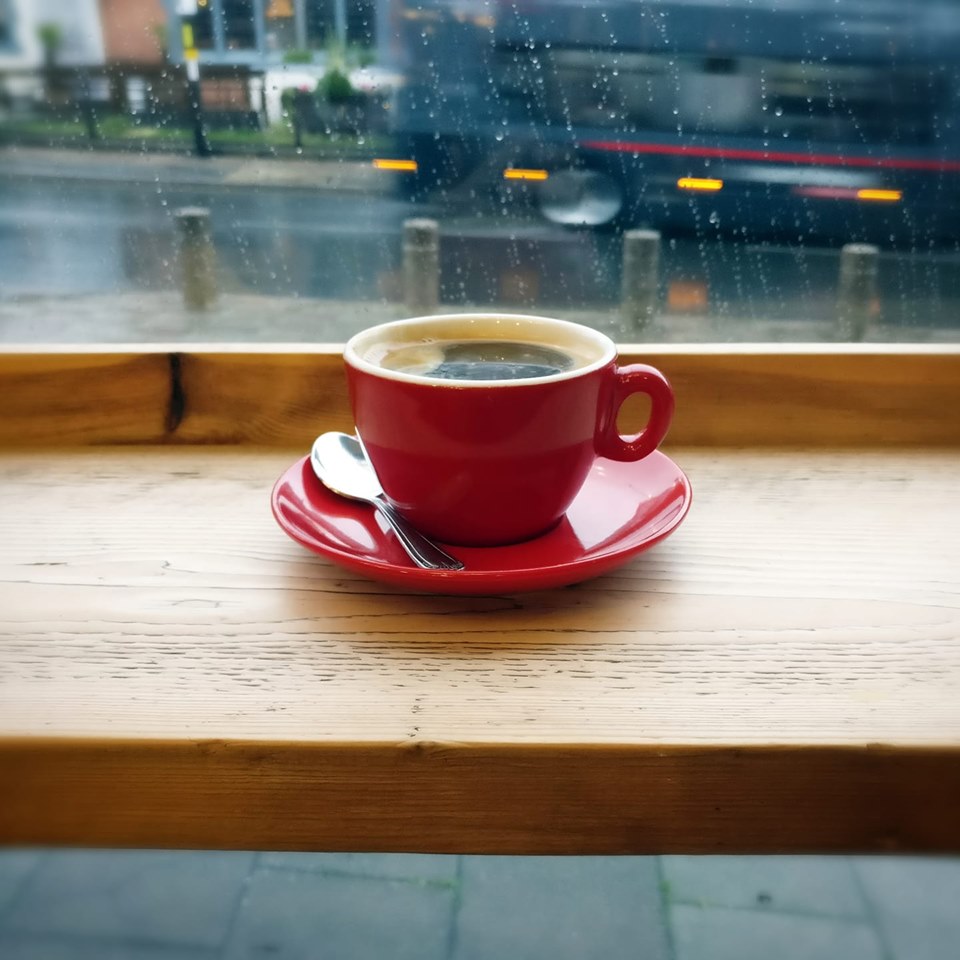 This Sutton Coldfield speciality coffee shop is a hidden gem located just a stone's throw away from the city centre. Dedicated to serving the finest coffee North of The Wall (if you don't get this reference, we can't be friends – and by The Wall, we mean the city centre), this superb little coffee shop is one for all of the true coffee lovers out there. Using one of the best coffee roasters in the world, and some of the finest beans from far and wide across the globe, they aim to deliver a beautifully-balanced cup of Joe, every single time. If you're yet to visit, make a coffee pilgrimage and swing by to see what all the fuss is about. Go for the coffee, stay for the atmosphere.
Coffee Tales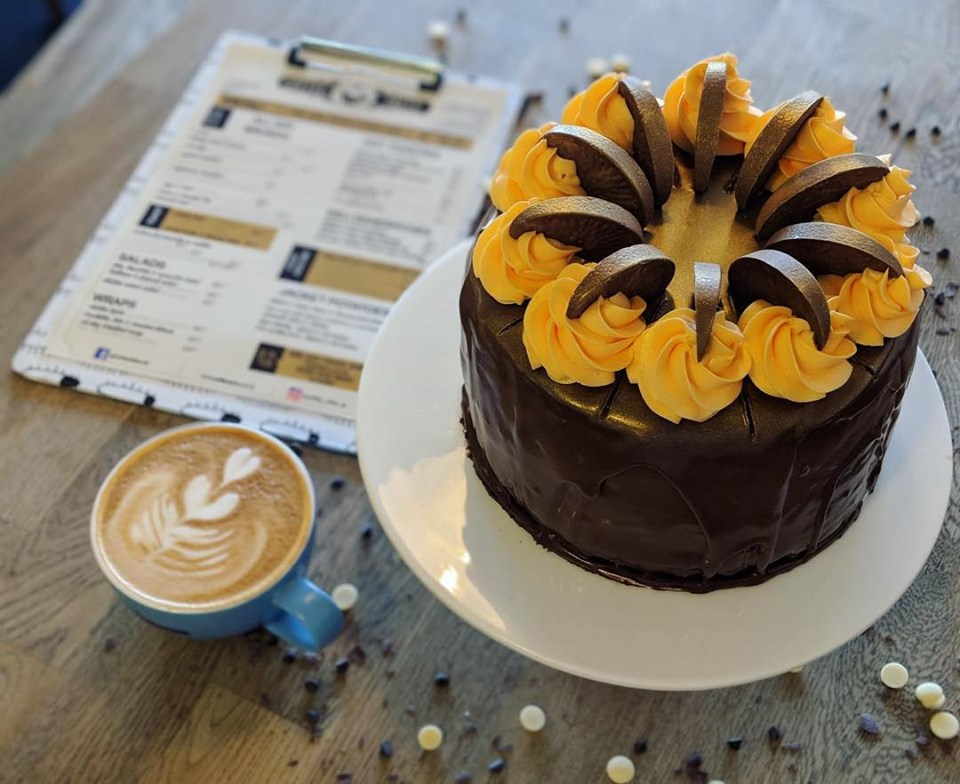 Hidden away in the Jewellery Quarter is a sweet little family-run coffee shop, specialising in beautiful home-made cakes. Their incredibly tasty cakes are made on the premises (you can even order whole cakes – great for surprising a loved one on their birthday, or, you know, just for treating yourself – because you earned it). Munch on some yummy cake, sip on a tea or coffee, and enjoy a few moments of bliss. They make an absolutely killer hot chocolate too, with all the trimmings. Your next move: head to Coffee Tales and order said hot chocolate, or a coffee (plus a slice of cake, because it'd be rude not to), and live out all of your inner childhood dreams. Well played you.
Karibu Coffee House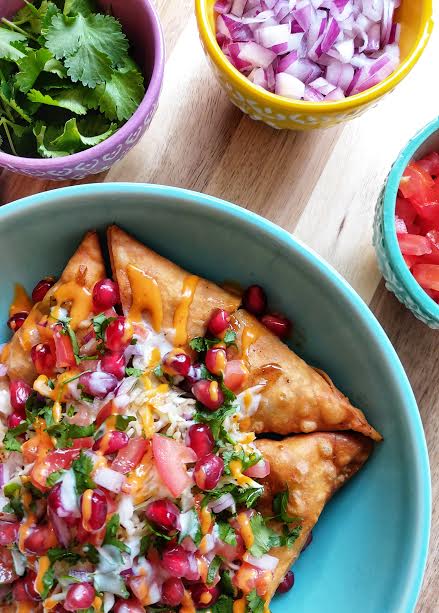 This family run East African coffee shop is the first of its kind in Brum. The owners, both from Tanzania wanted to bring a taste of home to their new city and share true East African culture with their fellow Brummies. The coffee (and tea) is ethically sourced from East Africa, and you can enjoy a taste of authentic East African street food dishes to accompany your tasty coffee.
IB Deal: 10% off the bill
New Era Coffee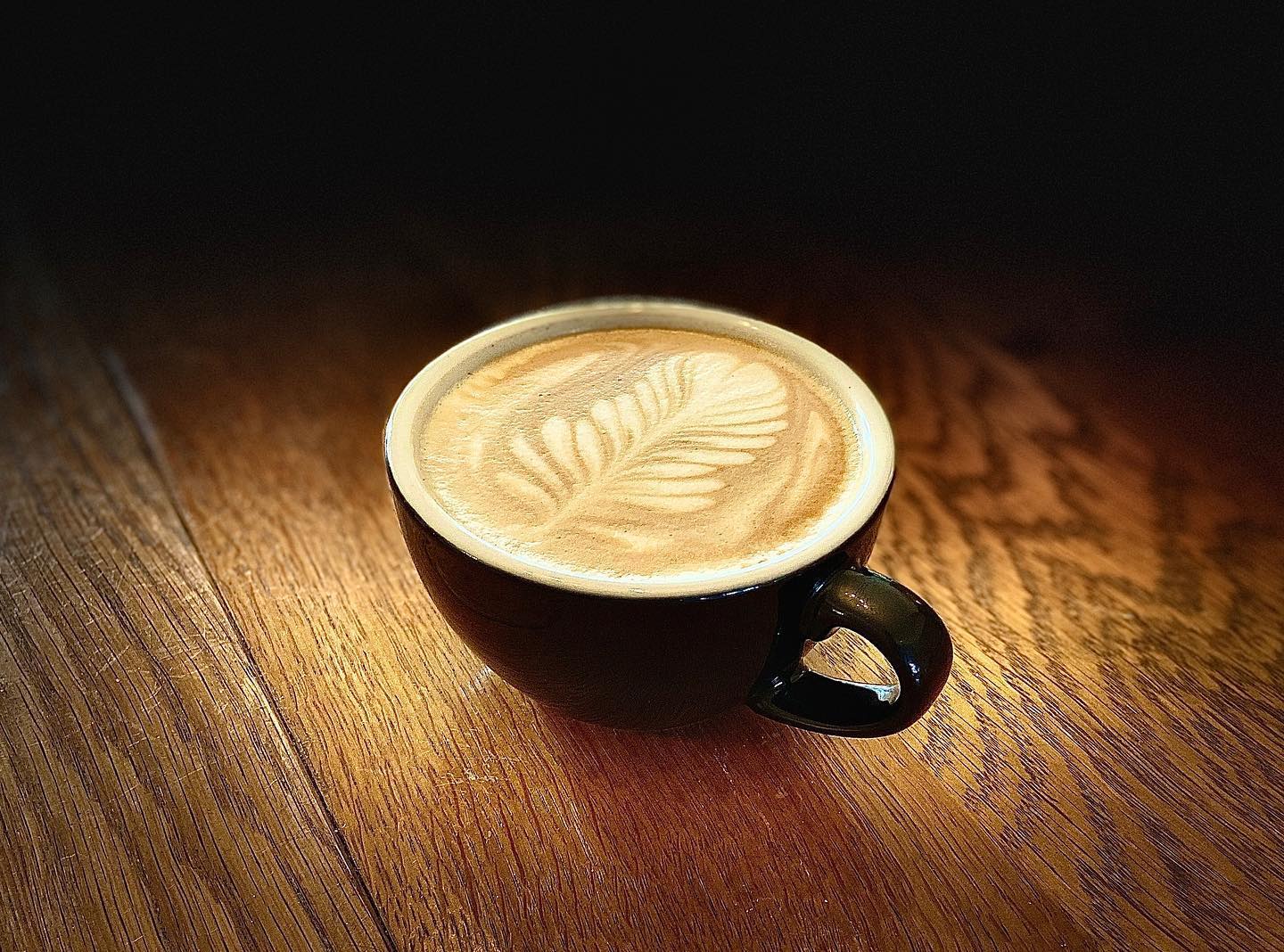 The team behind this speciality coffee roasters have used their years of technical knowledge and experience in the coffee industry to bring to life this wonderful coffee shop. With a focus on ethical and sustainable coffee, they care about where their coffee comes from and how it's lovingly made into the perfect brew. Take a seat at one of the wooden tables in this stylish coffee shop and sip on your perfect cuppa. This is coffee done right.
Horizon Coffee Shop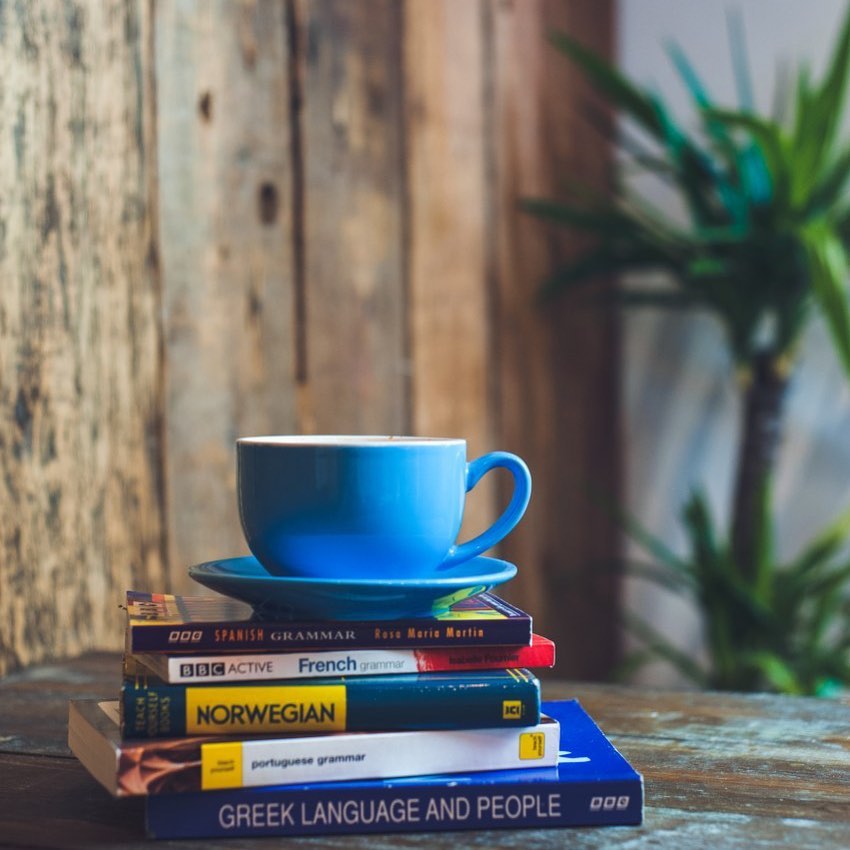 This coffee shop based in the Jewellery Quarter is brining something different to the area. Not only are they a great little coffee shop where you can enjoy your daily cup of coffee (as well as teas, juices, smoothies and a selection of pastries and paninis), they are also a language cafe. The idea is for language groups to practice their skills in real conversations and share cultures from all over the world – what a fantastic idea. Broaden your horizons at this lovely little hideaway in the beautiful JQ.
The Coffee Bar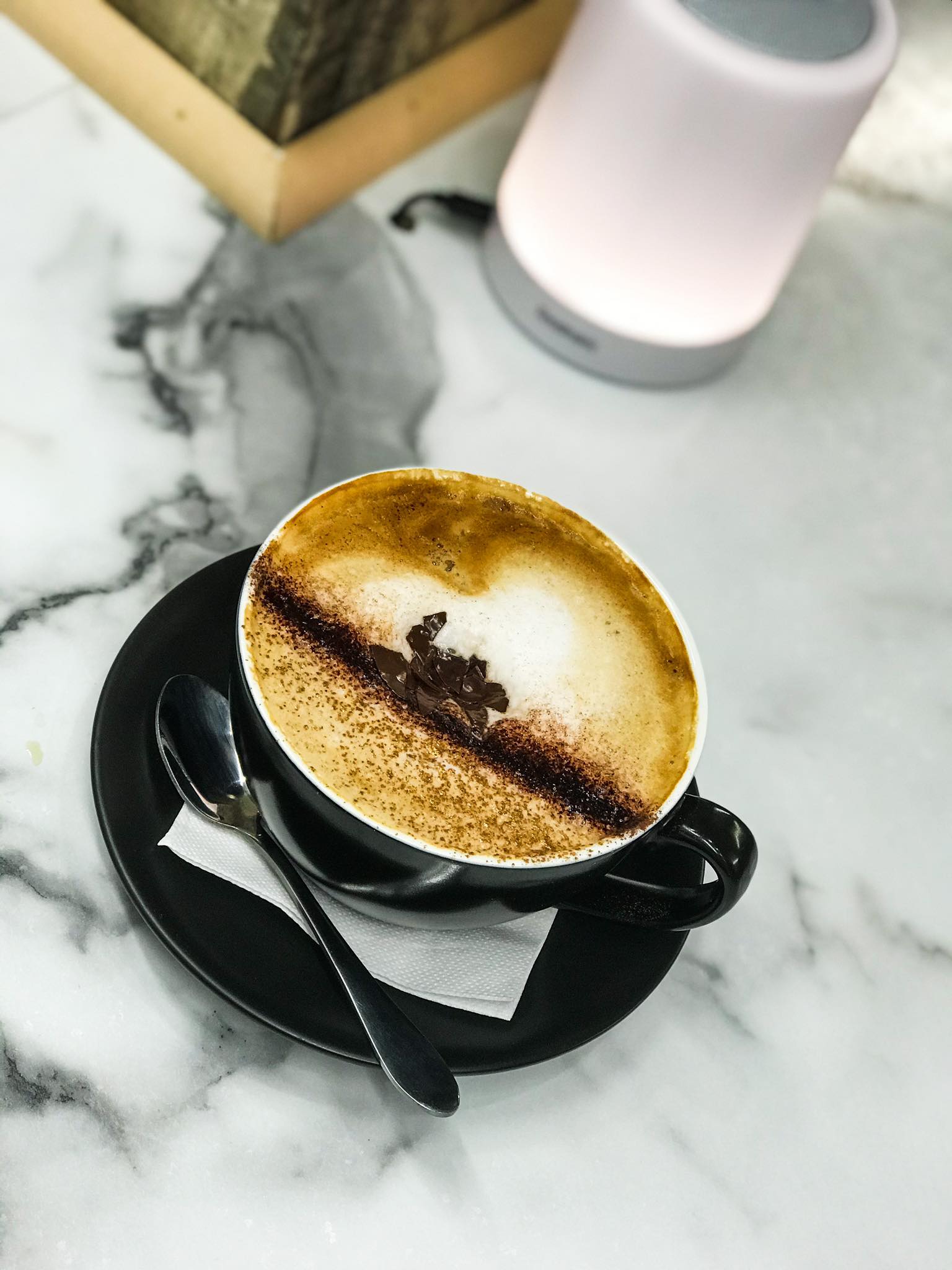 Self-proclaimed 'smallest independent coffee bar' in Brum, this little cafe opened with just 4 seats. But don't let its size fool you, this little coffee shop is a big hitter. Serving your usual array of speciality teas and coffees, alongside a few delightful specials, as well as vegan cakes and dairy free milks of your choosing. This little coffee shop truly is a hidden gem, but coffee aficionados looking for a fresh brew should seek them out right away.
IB Deal: 15% off takeaway coffee when you use your own cup, and a FREE slice of cake on your birthday when you present your IB App (no purchase required)
3 Threes Coffee Lounge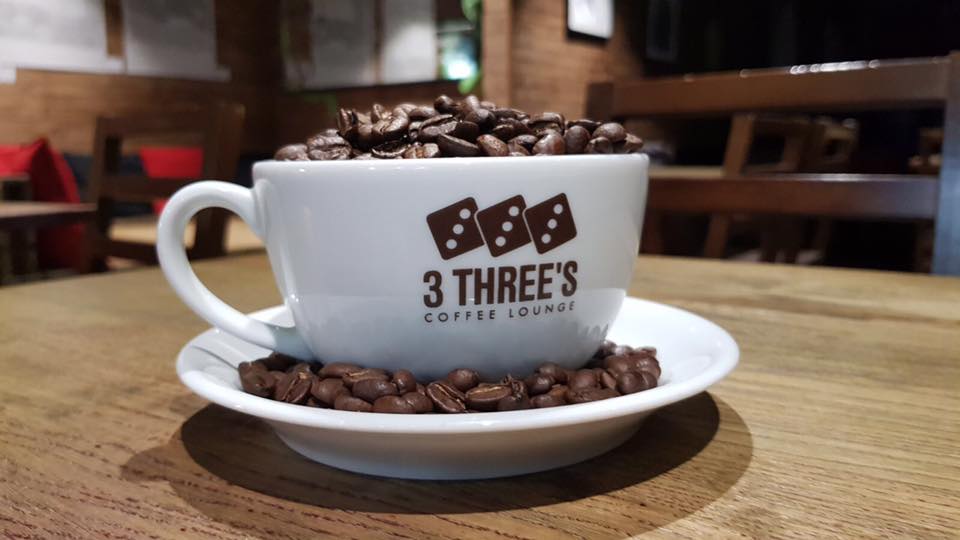 This laid-back coffee shop specialises in all things vegan and vegetarian. Dedicated to making sure that vegans don't miss out on the best coffee around, they serve blends of the finest artisan coffee that everyone can enjoy. Their house blend beans are sourced from Latin America, Rwanda and Aceh to create the wonderful taste their customers love. They also serve a selection of whole leaf teas, a range of vegan food (from sandwiches and wraps, to paninis and bagels, and even vegan hot dogs), and freshly-baked cakes and pastries from their in-house bakery.
Gorilla Coffee Café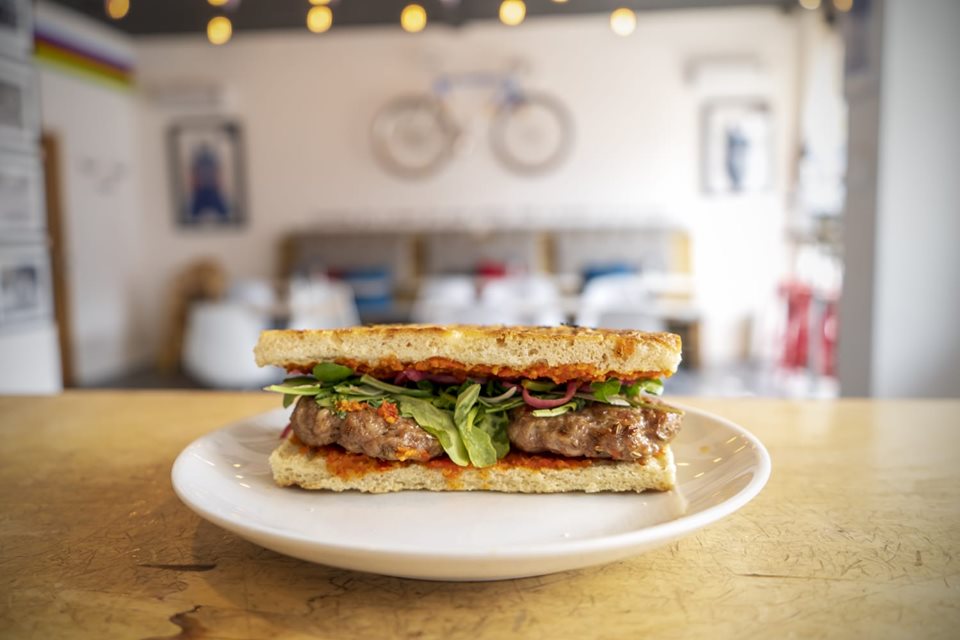 This place is a wonderful hidden gem tucked away in Kings Heath. As Birmingham's first premium Bicycle Café, they are both a fully-functioning bicycle repair shop AND a brilliant coffee shop. Combining their love of great coffee and great food with their other passion, cycling, this café is a great place for cycling fanatics and non-cyclists alike. Enjoy a delicious coffee or a craft beer, or tuck into a freshly-made pastry or one of their trademark doorstep sandwiches (made using Peel and Stone bread, no less). If you fancy taking your bike out for a spin, they organise regular shop rides too – so you can hang out with like-minded individuals and get some exercise – and then, of course, you'll need to refuel back at Gorilla Coffee Café.
IB Deal: a FREE coffee or tea when you purchase any item from the main brunch menu (please mention your IB App when ordering via telephone, and show your valid IB App upon arrival/collection of your order)
Tamu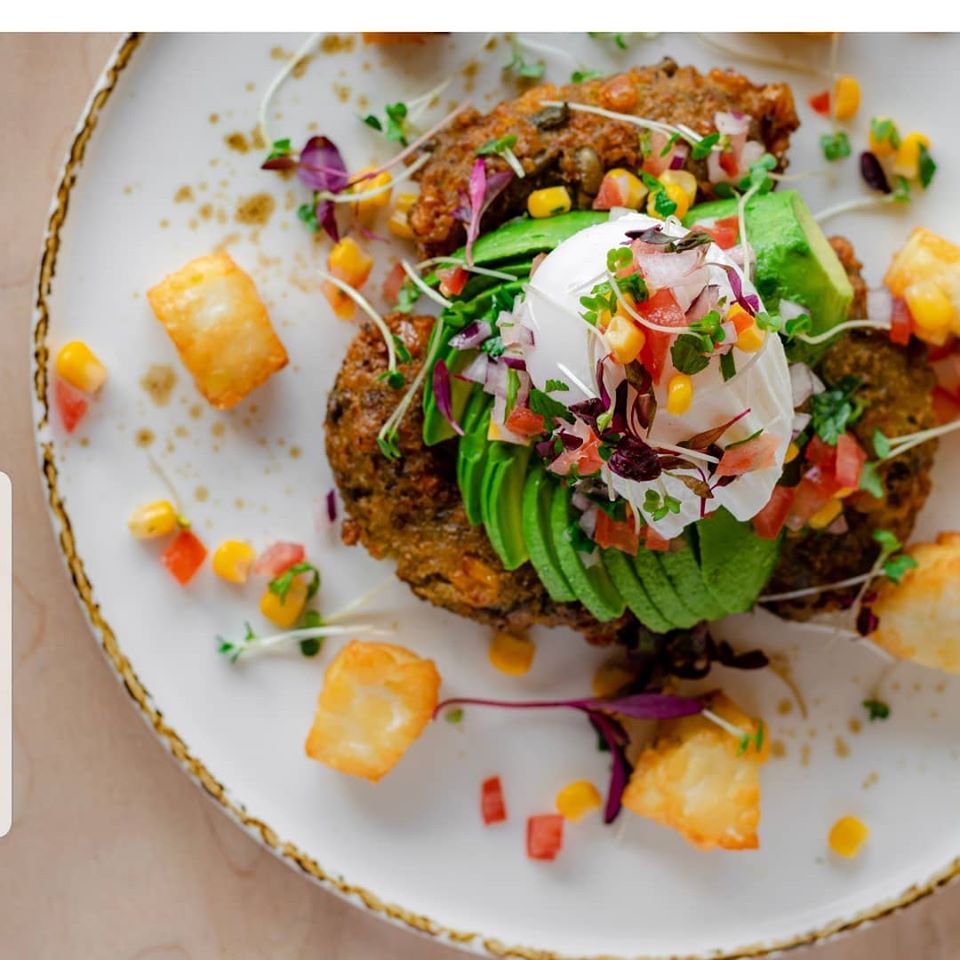 Photo: Richard Brierley (IG: @richcapturesfood)
Tamu is a lovely little coffee shop in Bearwood which focuses on good food and good coffee. Whilst their healthy yet delicious brunches are what they're known for, they also serve a great cup of coffee. If you're in the Bearwood area, this is the ideal place to get your caffeine fix and enjoy some great food too… because, why not?
IB Deal: a FREE hot drink of your choice when you purchase any breakfast or brunch dish
Black Lab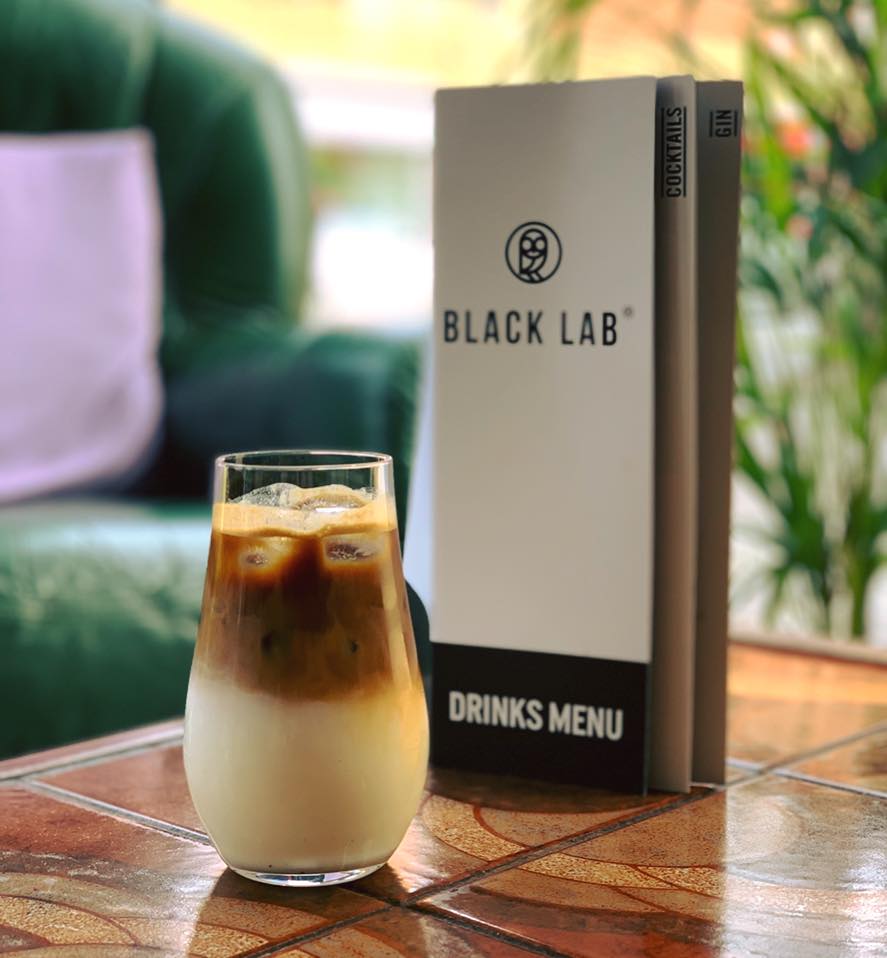 Black Lab is a welcoming coffee shop by day and a vibrant bar by night. With a relaxed and comfortable feel, you can sip your coffee in this cosy lounge bar, found on the High Street in Kings Heath. Enjoy a range of hot drinks, including aromatic coffee, with a selection of healthy nibbles or a slice of delicious cake to go with your chosen drink. This neighbourhood lounge is the perfect place to spend a while just sipping on coffee and taking stock of the world.
Ra Coffee House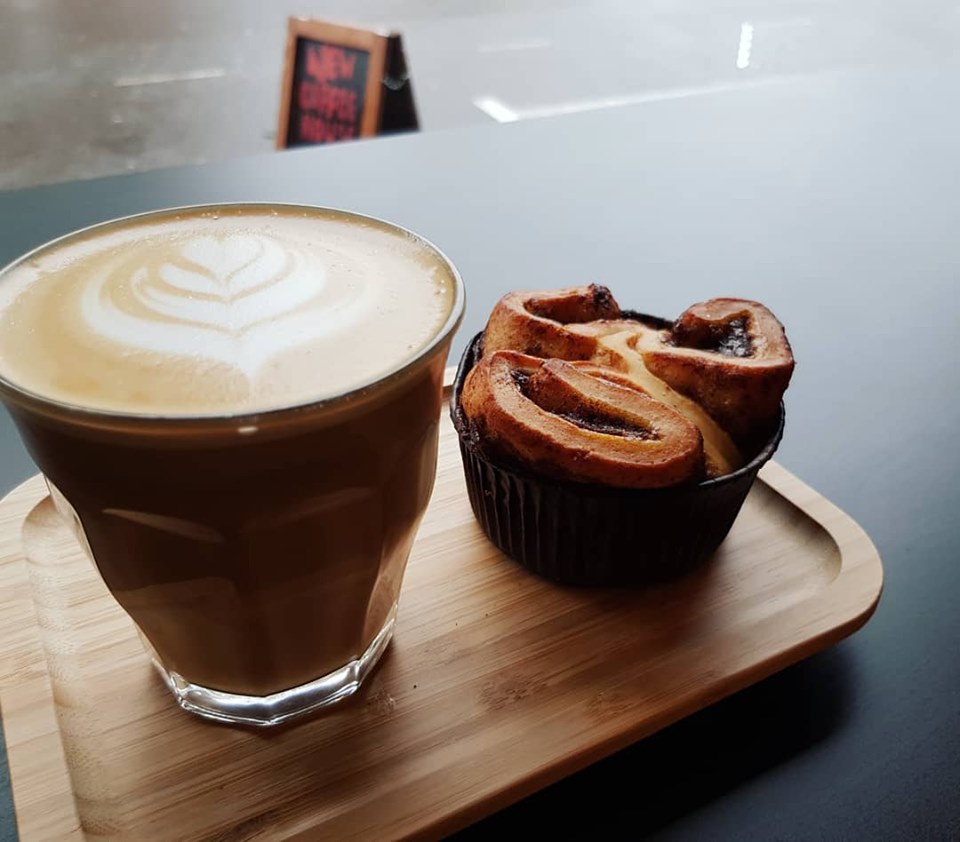 This sweet neighbourhood coffee shop is serving the Kings Heath community with their daily caffeine fix. They serve all of your favourite coffee styles, with a choice of different milks, and have guest coffees to keep things fresh and exciting, so you can try new blends each visit. The laid-back coffee shop has a rustic, paired-back feel to the décor. They also serve a great range of light bites to eat, including handmade fresh sandwiches, cakes and their Greek kihi pastries.
Espresso Quarter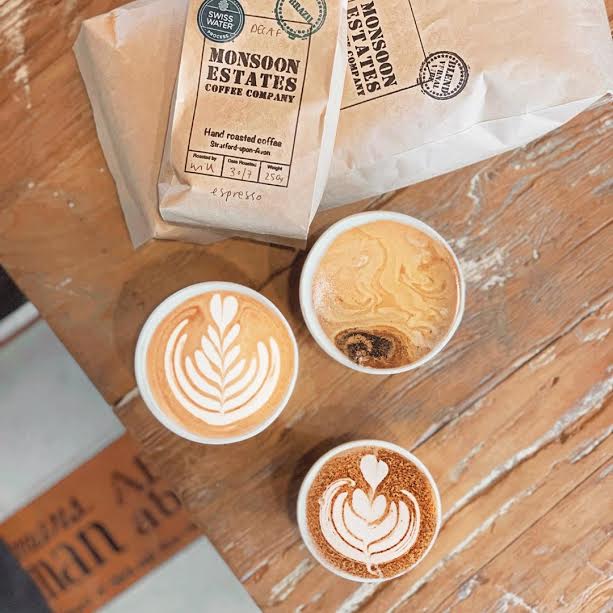 This wonderful little coffee shop can be found in the Jewellery Quarter, where they serve delicious coffees made using their 100% Arabica house blend from Monsoon Estates. They're on a mission to serve the best cup of coffee every single time. So whether you prefer an espresso or a latte, a flat white or a cappuccino, you'll be in for a truly delicious coffee here. They also have a great selection of pastries, traybakes and brunch dishes if you're feeling peckish. Go check them out for your next caffeine fix.
IB Deal: 10% off the bill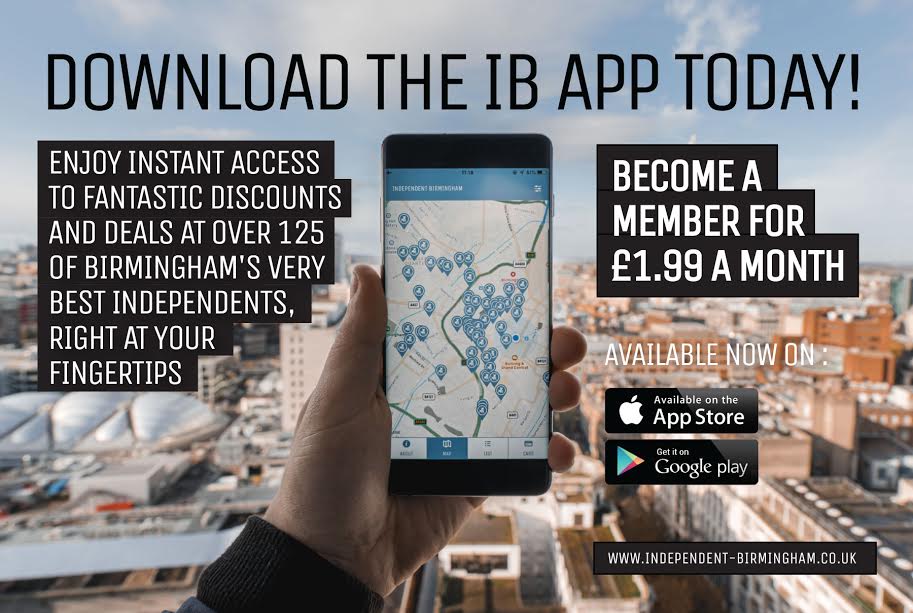 If you like to discover new hidden gems and support local, download the Independent Birmingham App.
Enjoy up to 20% off (alongside exclusive 2-for-1 offers, freebies and more) at over 125 of the very best independent cafes, bars, restaurants, pubs, theatres, cinemas, hotels, shops and experiences in Birmingham – including: Digbeth Dining Club, The Electric Cinema, Carters, Indian Brewery Snowhill, Birmingham Hippodrome, Adam's, Zindiya, The Meat Shack, Baked In Brick, BoneHead, Purnell's Restaurant, Chakana, Tiger Bites Pig, Bodega Cantina, Stirchley Wines And Spirits, Wayland's Yard, Purnell's Bistro, Midlands Arts Centre, 40 St Paul's, The Plough, Hare and Hounds, Birmingham Repertory Theatre, The Jekyll And Hyde, The Rose Villa Tavern, Cherry Reds, The Prince of Wales, The Loft, Laghi's Deli, Medicine Bakery, The Paper Duck, The Clean Kilo, The Early Bird Bakery and many more.
To download the IB App for just £1.99 a month on Apple, click here.
To download the IB App for just £1.99 a month on Android, click here.