October is upon us, the leaves are turning and the nights are drawing in.
Wrap up in your cosiest jumpers, jump in crisp piles of leaves and sip on hot chocolates, as Autumn has officially arrived. With October, comes Hallowe'en, and if you're a fan of all things spooky we have a few gems in this article, sure to put a ghoulish grin on your face. If you're not a fan of Hallowe'en though, don't fear – there are plenty of other things to do this month, and we've rounded up the very best of them for you all to enjoy. Read on…
Hallowe'en At Aston Hall – 25-27 October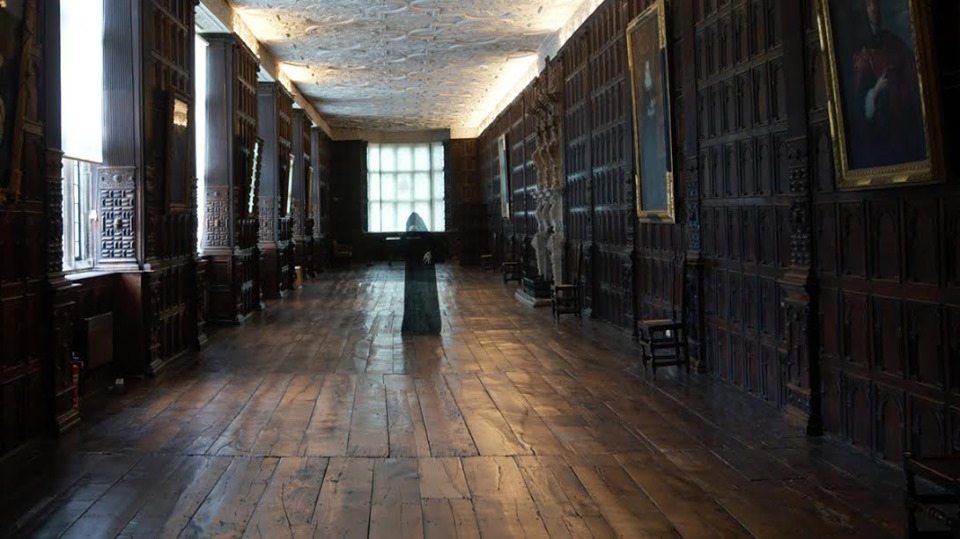 We can't think of a better place to celebrate this most spooky of holidays, than at the impressive and imposing Aston Hall. Thought to be one of Britain's most haunted buildings, the Grade I listed Jacobean manor is hosting two Hallowen events this year: 'Fright Nights: Aston Alive!' and 'Aston Hall Late: Ghostly Encounters'. Are you brave enough to take them on?
At Fright Nights, step back in time to the year 1858 as Madame Manium and her Maledictorian visit the Hall. Manium's collection of oddities are both macabre and marvellous but what will happen when they're housed in this haunted building? Are you brave enough to explore the mansion by flickering candlelight, and what will you encounter along the way?
At Ghostly Encounters, embark on a theatrical ghost tour as you encounter the unexpected and hear the stories behind the Hall's intriguing past and resident ghosts. You'll also have the exclusive opportunity to venture into the Hall's spooky cellars, usually not open to the public.
Find out more information on Aston Hall's events on their website. And then go visit this iconic Manor House.
Birmingham Open Studios – 5-6 and 12-13 October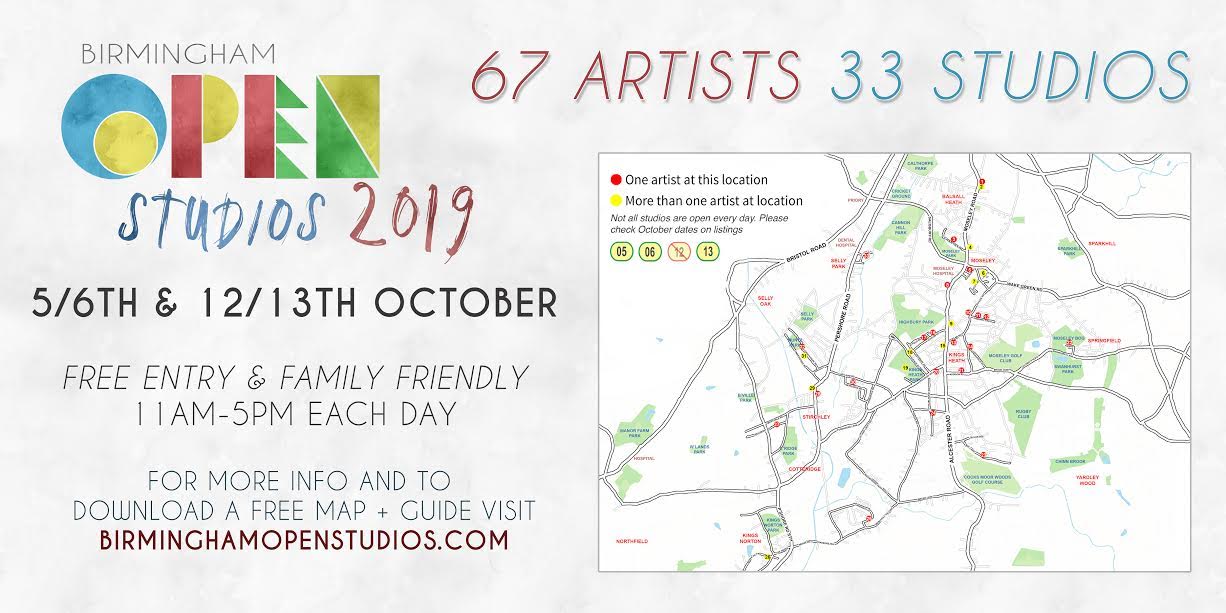 Ever wondered what goes on in an artist's studio? Fancy taking a peek behind the scenes in workshops/studios and seeing what really goes on in the creation of an incredible piece of art? Well, luckily for you, that is exactly what you can do this October. The brilliant Birmingham Open Studios returns for its 3rd year, with 67 artists exhibiting over 33 venues.
On 5-6 and 12-13 October, you'll have the opportunity to view local artists' work for free in the artists' creative environments, and gain an insight into an artist's daily life and creative processes. Open Studios is a great way to discover and buy art, and gives dozens of local artists, of all ability, the opportunity to display their work to the public. Best of all, it's completely FREE!
Click here to find out more. Then go and explore Brum's wonderful art scene like never before.
Burger Fest – 12 October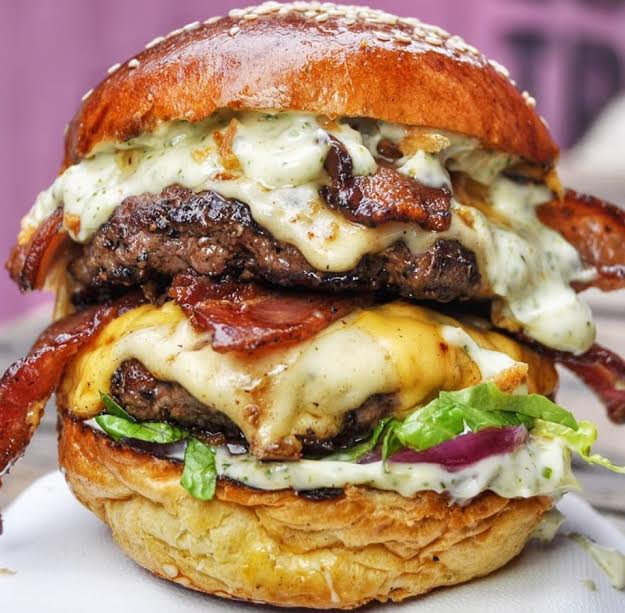 Photo: Patty Master
Burger Fest lands at The Bond (Digbeth) on Saturday 12 October and if you haven't already got your tickets then you need to take a long, hard look at yourself in the mirror, decide you do indeed want to stuff your face with burgers from the very best patty slingers in town (and beyond), and then click here to grab your tickets before they sell out and you live the rest of your life in regret. Confirmed on the burger-licious line-up so far are: Original Patty Men, Low 'N' Slow, Patty Freaks, Libertine Burger, Flying Cows, Baked In Brick, Homeboys and Nanny Bills. If that's not a reason to drop everything and grab your tickets now, we don't know what is. Enjoy burgers, bars, live music, a market hall and more.
Black Men Walking At Midlands Arts Centre – 29-31 October
Photo: Ellie Kurttz
Inspired by the Sheffield Black Men's Walking Group, this production is coming to MAC as part of its second UK tour, following its huge sell-out success last year. "Thomas, Matthew and Richard walk. They walk the first Saturday of every month. Walking and talking. But this walk… Maybe they should have cancelled, but they needed the walk today. Out in the Peaks, they find themselves forced to walk backwards through two thousand years before they can move forwards.". This powerful and poetic production is the first story from Revolution Mix – an Eclipse movement spearheading the largest ever national delivery of new Black British stories. Take a walk through Black British history in this absorbing and moving piece of theatre. Find out more, and book tickets, here.
Pride And Prejudice* (*Sort Of) At Birmingham Repertory Theatre – 15 October – 2 November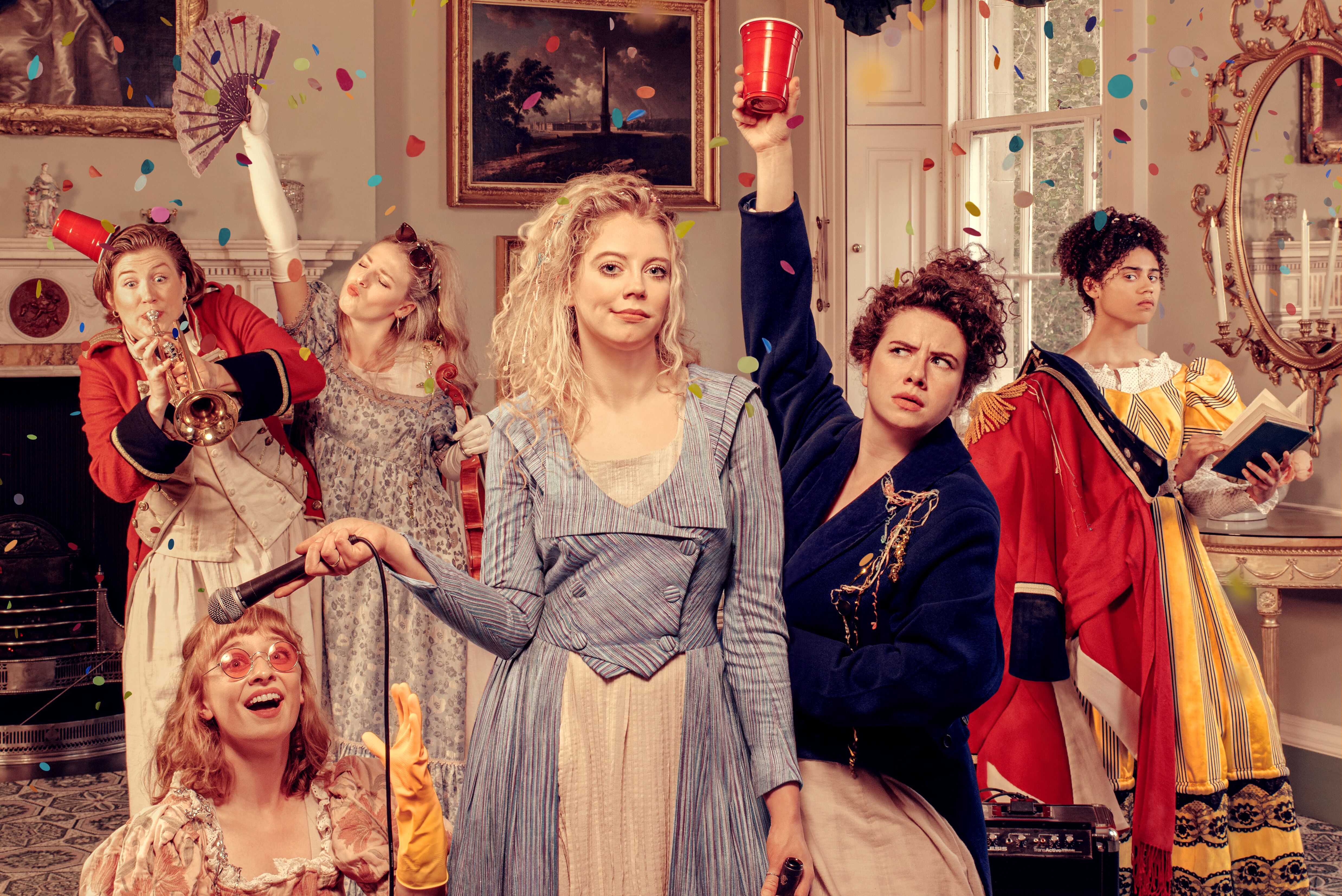 Photo: Mihaela Bodlovic
We're hailing this all-female adaptation of Jane Austen's unrivalled literary classic as a must-see. This is an adaptation like no other, drawing on over two hundred years of romantic pop history in this unique take on the beloved novel. Men, money and microphones will be fought over in this loving and irreverant take on Pride and Prejudice. What's more, you can enjoy 10% off tickets with your IB App (15-17 Oct, see Independent Birmingham website for Terms and Conditions). Grab your compulsory tickets now here – and go have some fun. See you there?
Drink Gin At The World's Best Gin Bar – October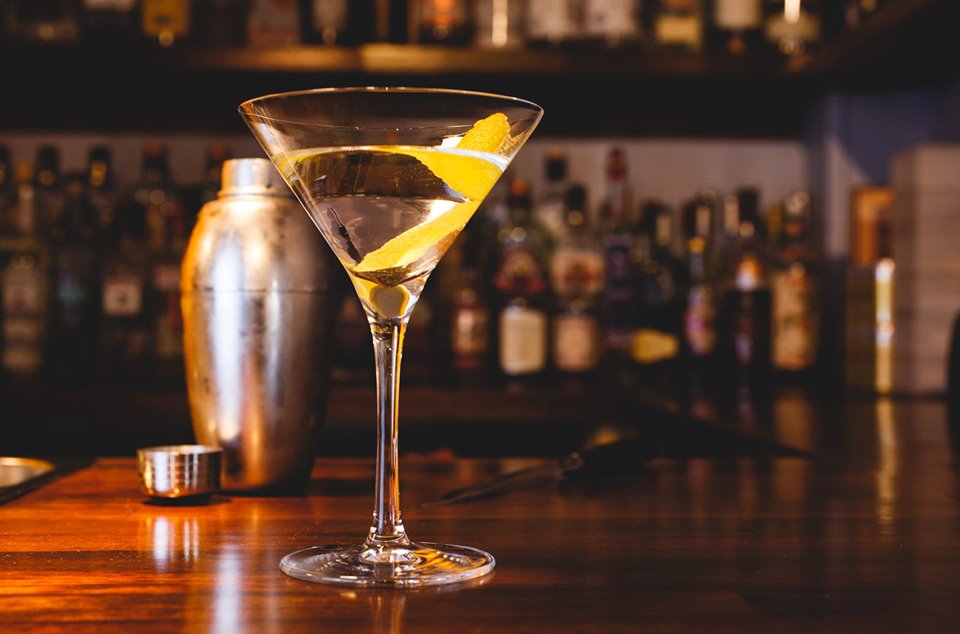 World's Best Gin Bar (it's official) 40 St Paul's have just launched their new Gin Menu. It consists of 167 pages and contains 140 different gins, and has already been nominated for Imbibe UK Gin Menu of the Year. Your next move: grab a gin loving friend, head to this amazing neighbourhood cocktail bar, and drink epic G&Ts and gin cocktails to your heart's content. Remember, you can enjoy 15% off the bill (Sunday – Thursday) with the IB App too. Download it now, and then go have some fun!
Eat Sunday Lunch At The Edwardian Tearooms At BMAG – October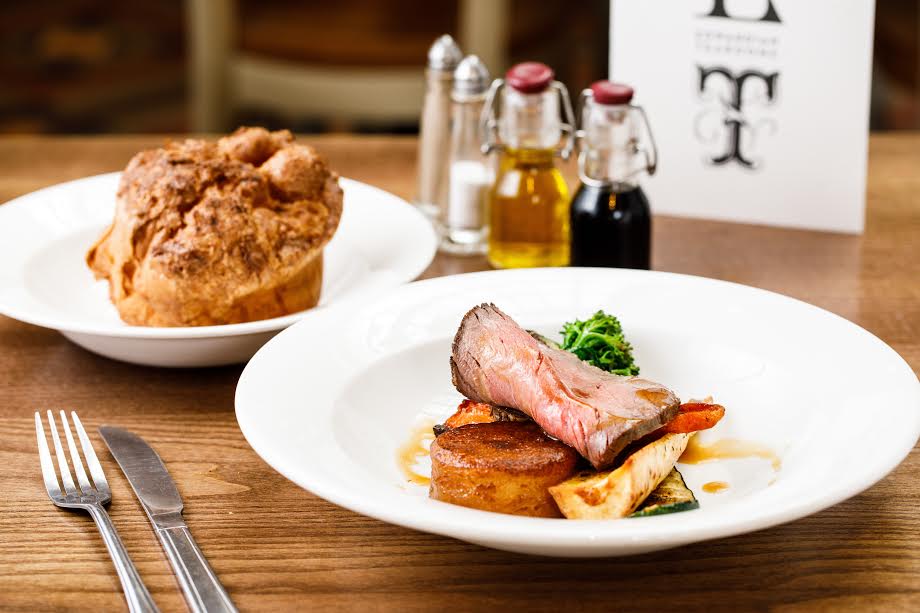 The Edwardian Tearooms at BMAG are one of the city's finest hidden gems – a cosy café tucked away in one of Birmingham's most majestic settings. They're known for their delicious Afternoon Tea and light bites, but did you know they also serve a wholesome and hearty Sunday roast? Well, you do now, and as the nights are drawing in, there's nothing more comforting than a delicious Sunday lunch. Expect delicious roast meats (or wild mushroom wellington for you veggies) with seasonal vegetables and roast potatoes. Choose from roast beef and Yorkshire pudding, or roast loin of pork with apple sauce, and go improve your Sunday by a factor of 100. Find out more here.
Laugh Your Socks Off At Birmingham Comedy Festival – 4-13 October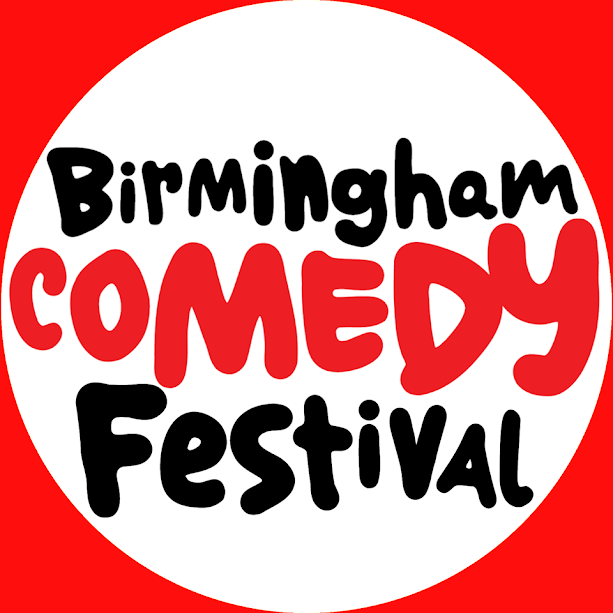 Drawing attention to the city's vibrant (and often unsung) comedy scene since 2001, Birmingham Comedy Festival has grown into one of the largest independent arts festivals in the region. Having previously featured big names, including: Peter Kay, Lee Evans, Lenny Henry, Miranda Hart, Sarah Millican and LOADS more, this is a big celebration of all things funny. The annual 10-day, city-wide festival mixes big names with emerging talent. This year's festival sees over 80 performances including James Acaster, Josh Widdicombe, Henning Wehn, Reginald D Hunter and Comedy Central's Impractical Jokers, alongside local talent, taking place in venues across the city, including indie favourites Cherry Reds, The Victoria, Town Hall, Symphony Hall and Midlands Arts Centre. Find out more here.
Birmingham Oktoberfest – 18-19 October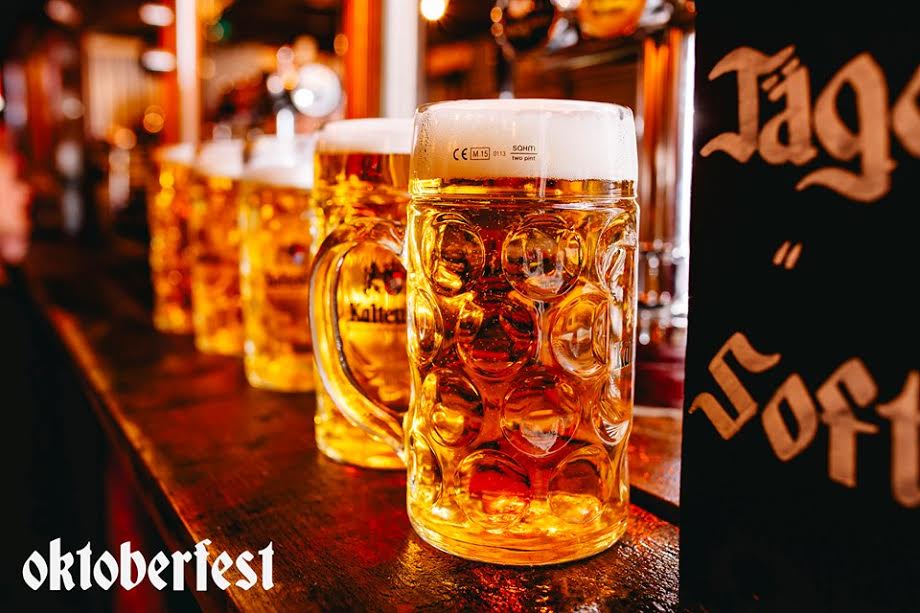 Previously held in Digbeth, Oktoberfest has a new home – this time in the Jewellery Quarter. The Seasonal Markets and Old Crown teams are back to bring you the traditional German extravaganza filled with beer, food and fun. Expect German beers, German wines and spirits, and Oktoberfest-themed cocktails on the drinks menu. Throw in some Schnitzel to fill your rumbling bellies and some waffle specials from The Bournville Waffle Company (Apple Strudel waffle… hello) to satisfy your sweet tooth, and add a healthy dose of entertainment (DJS, live music and Oktoberfest games) and you have the makings of a night you won't forget (unless you drink too much beer of course – please drink responsibly folks). Plus, the best dressed competition is back so don't forget to slap on those lederhosen if you want to win a prize. Grab your tickets and find all the deets here.
Eat Fried Chicken At Caneat – October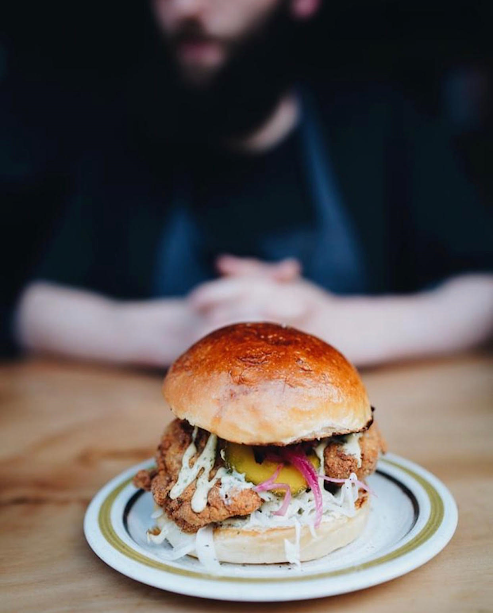 Strichley-based, indie favourite Caneat Cafe has been delighting residents of the suburbs and beyond with their delicious breakfasts, brunches and evening pop-ups for a good while now. They take quality ingredients and cook them well into simple, flavourful dishes. Now they're serving up one of our favourite cuisines of the moment – fried chicken. You can't beat a tasty fried chicken burger, and, of course, Caneat do one of the best in the city. Now available every Friday and Saturday until Christmas, go get your fried chicken fix.
Celebrate Birmingham Brewing Company's New Digs – October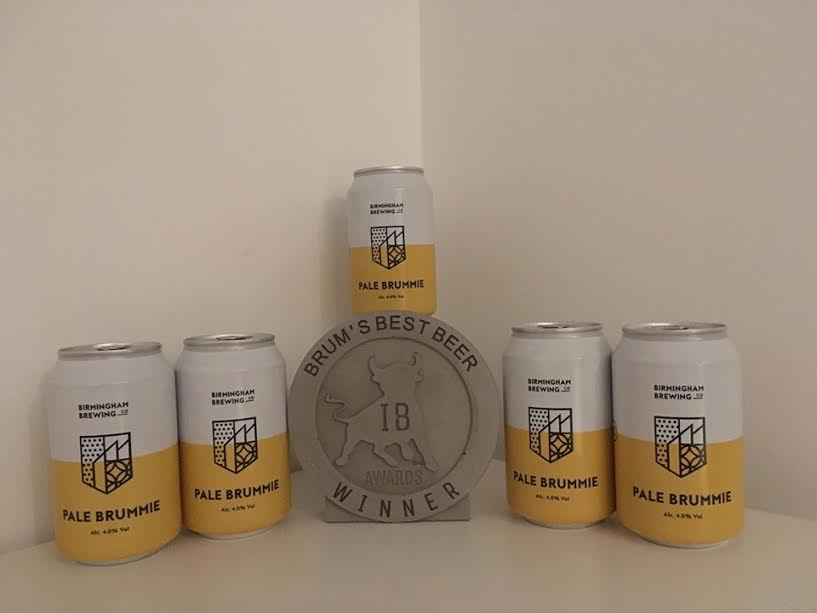 Due to open very soon – Birmingham Brewing Company have moved to a new, bigger home. The same incredible beer, but in a bigger, better space – we can't wait. Still in Strichley and just a short hop over the road, they're due to open the doors to their new digs imminently. You recently voted them as the brewer's of Brum's Best Beer at the first ever IB Awards – so as soon as those doors are open, you have no excuse not to get yourself down there to sip on the best beer in town. Nice one.
Drink Cocktails From The New Menu At 18/81 – 23 October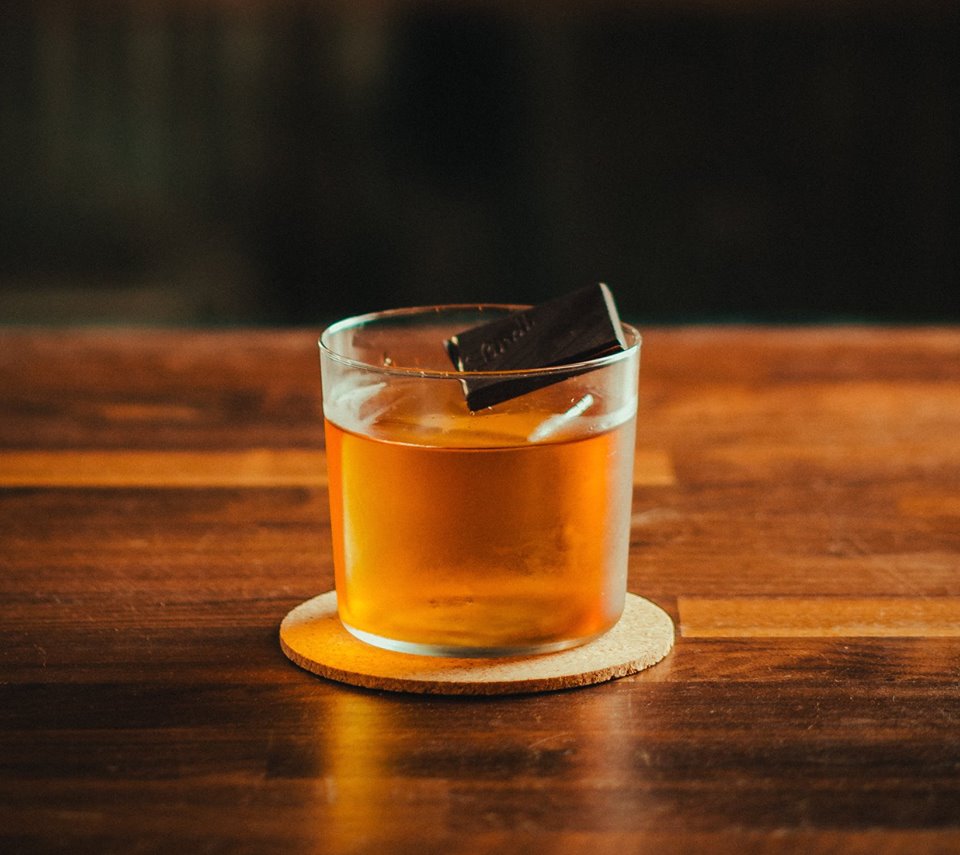 Cult cocktail bar 18/81 have been serving up some of the very best drinks in the city since they opened just over a year ago. Their new menu is due to launch on 23 October and is set to be a special one. Featuring 18 new cocktails, a selection of limited edition drinks, classics that have been taken to the next level (featuring the likes of the World's Best Daiquiri, Super Negroni and Old Fashioned), and a section called Preservation which highlights a single ingredient through the lost art of preservation. The best part though is that they're bringing back a selection of 18/81 favourites – popular drinks from previous menus that deserve a second outing. Think Crumble, Five Card Charlie and more – oh hells yeah. So if you missed them the first time round, or you just need to have them back in your life, make sure you get down to 18/81 before they're gone again.
Remember, you can enjoy the Seasonal Prix Fixe Menu For Just £20 (Instead Of £25) [Wednesday and Thursday Only] OR An Exclusive Off-Menu IB Cocktail Of The Month For Just £7.50 (Anytime) with your IB App!
Low 'N' Slow At POLI – 28 October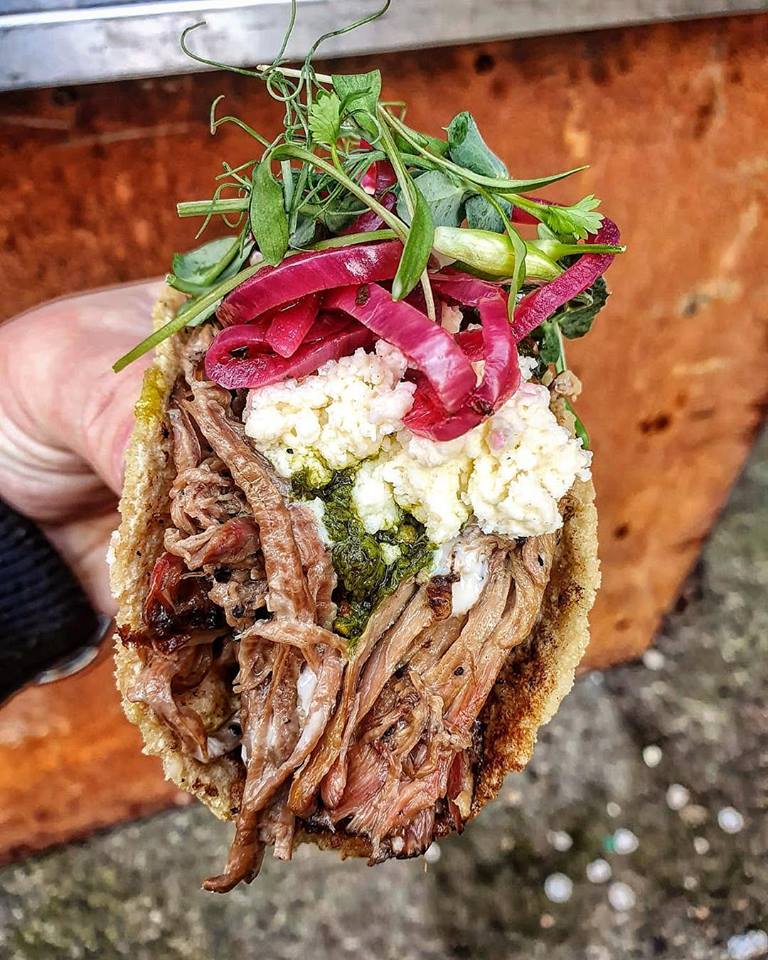 Photo: The Fat Foodie UK
On Monday 28 October Brum BBQ legend Low 'N' Slow will be collabing with POLI in Kings Heath for an unmissable evening of Mexican-inspired wood-fired small plates, natural wine and Hip Hop. Needless to say this event will definitely sell out. Head to the Low 'N' Slow social media pages for more info, and to find out how to book. Then set a reminder on your phone for when bookings go live. It's fastest finger first, and you seriously don't want to miss this.
Watch Shaun Of The Dead With Hallowe'en Cocktails At The Electric Cinema – 31 October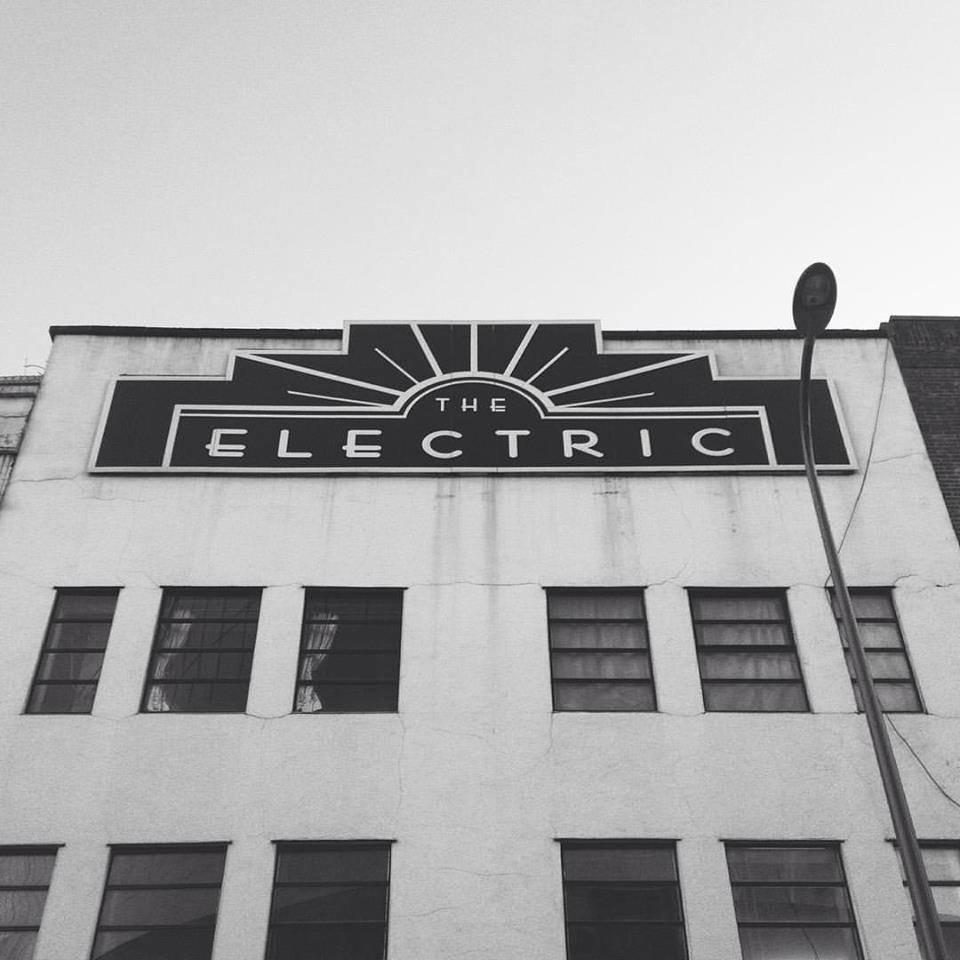 Not sure how to spend your Hallowe'en evening? Well, we've found the solution. On 31 October, head to The Electric Cinema for an evening of zombie smashing and cocktail glugging. The Electric are giving you the chance to not only watch Shaun of the Dead on the big screen, but to enjoy perfectly timed cocktails alongside the screening too. Shaun and Ed (Tony and Ryan of The Wine Events Company) will be serving four Hallowe'en themed cocktails and demonstrating them live on stage, alongside some cheeky banter and movie trivia. So sit back and enjoy this classic zombie comedy and sip on your cocktails for the perfect Hallowe'en evening.
Tickets here.
Remember, you can enjoy concessionary rate tickets (saving £3 or more per ticket) for any screenings/events that offer concessionary rates (Sunday – Thursday) with your IB App too!
Hallowe'en Events At The Night Owl – 25 – 31 October
The Night Owl is well known for its soul and retro club nights and at the end of October, the live music venue is transforming itself for three days of ghoulish parties. They're taking their disco, funk and soul boogie night up a notch on 25 October for Le Freak: Superfreak, with a night of freaky visuals, cocktails, decorations and a Thriller dance off. Celebrating the 25th anniversary of both Natural Born Killers and Pulp Fiction, The Night Owl are hosting a Quentin Tarantino themed party on 26 October. Enjoy killer tribute band Pulp Friction re-enacting scenes and soundtracks from some of Tarantino's most popular movies, as well as DJs, cocktails and prizes for the best dressed. Finally on 31 October, enjoy a devilishly good Garage music special. Find out more and grab your compulsory tickets here.
What's more, you can enjoy £1 off entry to Le Freak: Superfreak and Pulp Killers: A Tarantino Hallowe'en Party, and 2 cocktails for £10 with your IB App too! Huzzah!
Warm Your Cockles With The Vanguard's A/W Menu – October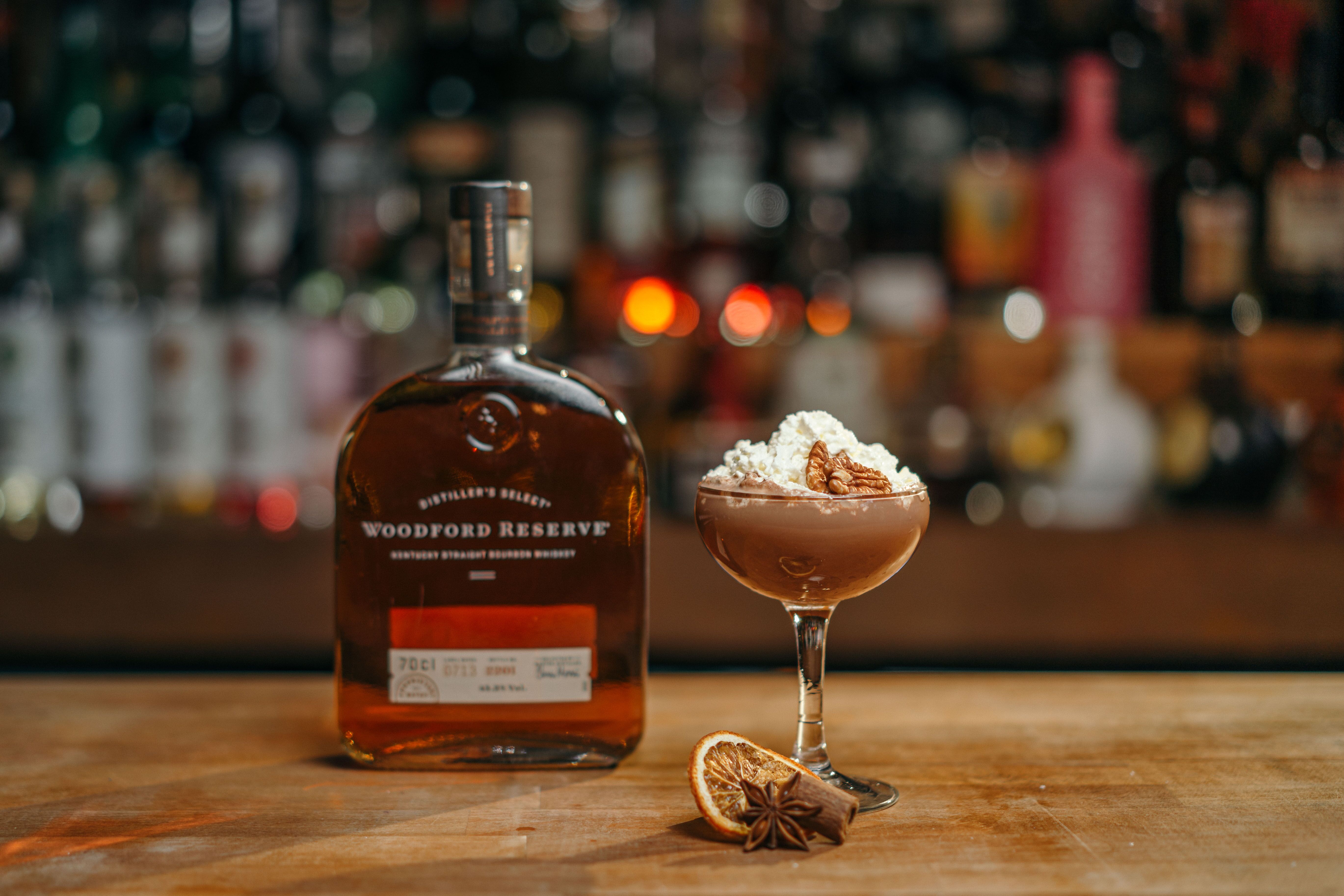 JQ based cocktail bar, The Vanguard, have just launched their new Autumn/Winter menu and it's packed with festive tipples to warm you up on those chilly winter evenings. In their whimsical style, this menu pokes fun at all of those festive traditions that don't really make sense, but we do them every year anyway. Enjoy the likes of 'Office Party Regret' (a fresh take on a classic Snowball, with added regret – tequila, advocaat and yuzu). They've also taken to the history books to revive forgotten, traditional drinks too, including Wassail (an historical mix of warm cider, honey and spices) which they have updated for the modern palate, and is sure to be your winter tipple of choice. Get yourself down there to sample the delights of this new menu and find your new favourite.
Remember, you can enjoy an Exclusive IB Mead Tasting Board for £10 OR selected cocktails for just £7 with your IB App too!
Dine At Moseley's Newest Restaurant – October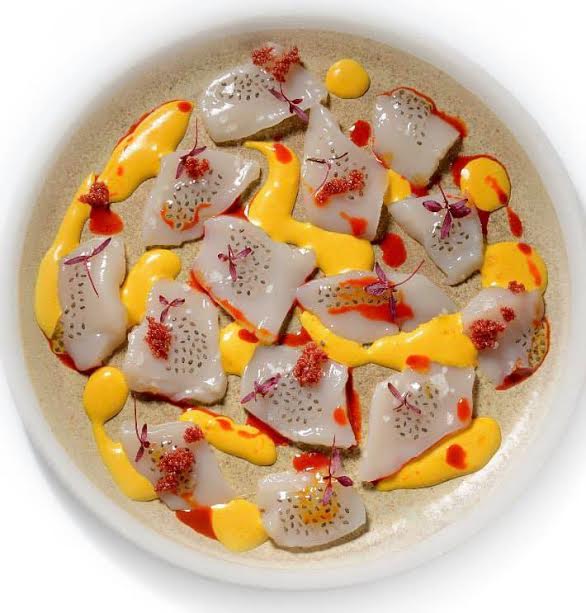 Birmingham's first Peruvian restaurant has opened up in Moseley, and foodies are set to be flocking to this exciting new dining destination. Chef Robert Ortiz, formerly head chef at Michelin starred Lima London, has brought his passion for all things Peruvian to Brum. The name Chakana originates from a symbol used by ancient Peruvian indigenous cultures, the Andean Cross – which represents individuals living in harmony with each other and their surroundings, especially nature. The relaxed and accessible restaurant features décor inspired by traditional Peruvian textiles and architecture, and a food menu filled with Peruvian flavours and ingredients. Think fresh seafood, slow cooked meats and, of course, ceviches. Find out more here.
The Nightmare Before Brexit At The Old Crown – 25 October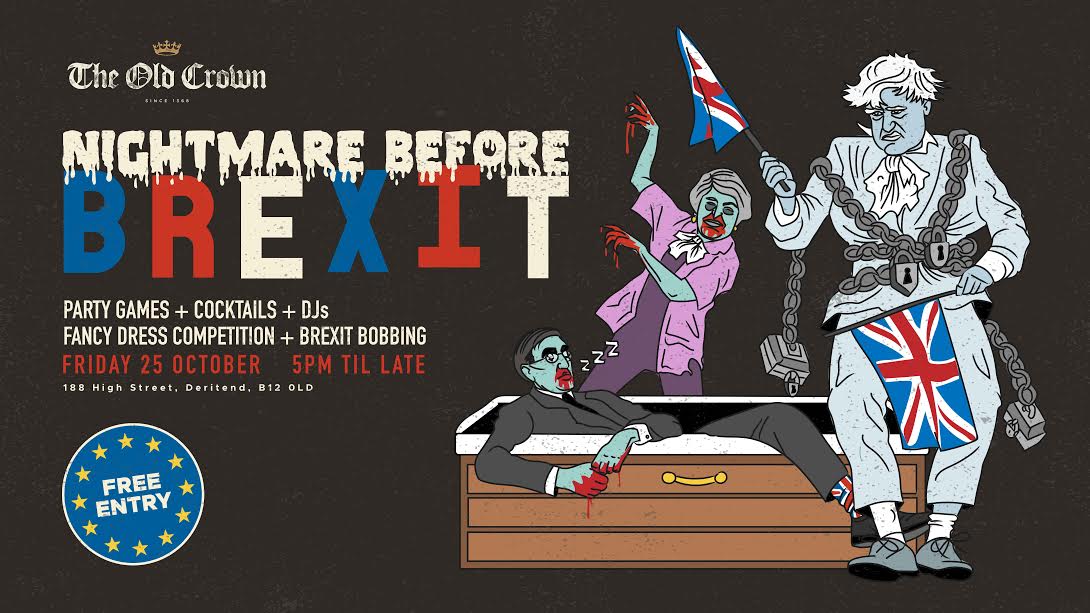 Bored of all this talk about Brexit? Tired of your social media feeds being full of know-it-alls spouting inane 'facts' they haven't bothered to check are correct before re-posting? Tired of the doom and gloom? We've got just the antidote: a satirical Brexit-themed Hallowe'en event that's taking place at The Old Crown on Friday 25 October. Introducing: Nightmare Before Brexit. 
This free event is where all of your Brexit woes can be put to rest, mostly because there will be copious amounts of alcohol… An evening complete with party games (think Brexit Bobbing), a fancy dress competition, cocktails, beer, and DJs. Sounds like a blast to us. 
More info here. 
Remember, you can enjoy 15% off food at The Old Crown with the IB App too!
Parade Your Pooch At Dogbeth Dining Club – 27 October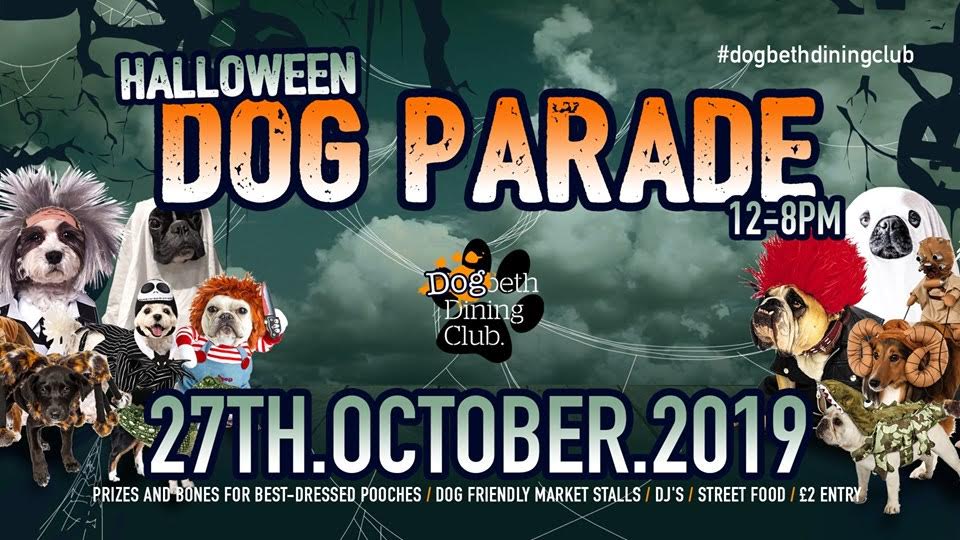 The annual Hallowe'en dog-fest is back for another year. DDC want you to dress up your doggos in the most ridiculous costumes you can find and bring them down to Digbeth to join in their Dogbeth Dining Club Hallowe'en Parade. Enjoy the usual awesome DDC fare of delicious street food, bars, music and fun, but this time with your dapper best friend by your side. Don't hold back on the costumes – there are prizes for the best dressed pooches, and you've got to be in it to win it. Don't worry, they'll forgive you for making them look silly if you give them a few treatos and tell them they're the goodest boy or girl.
Remember, you can enjoy 50p off each dish at all traders at DDC with your IB App too! Go feast!
90s Night At Hare & Hounds – 11 October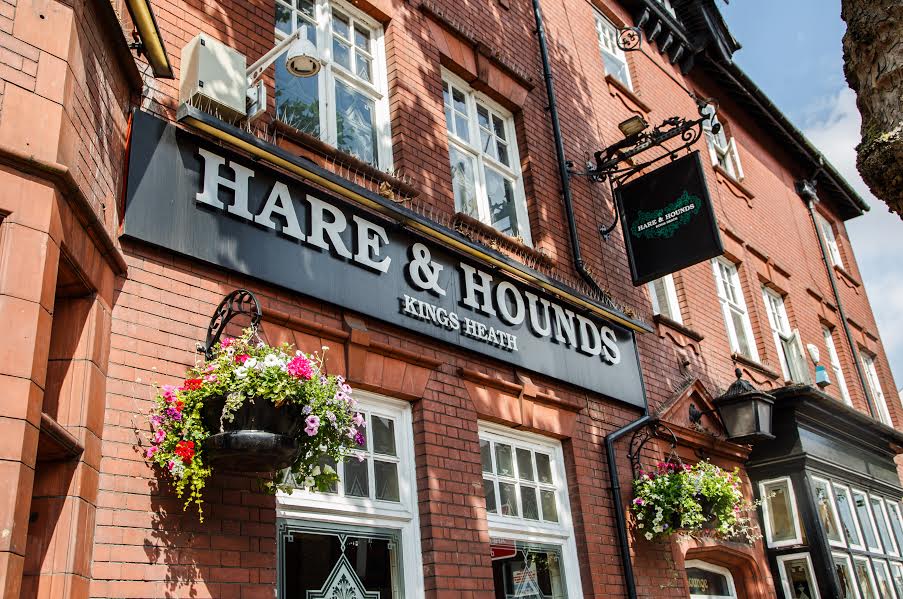 Head to Hare and Hounds on 11 October for a night of 90s nostalgia. There ain't no party like a 90s party, so if you want to bop along to all of your favourite tunes then make sure you grab your tickets and join 90s Night upstairs at the legendary live music venue. Expect everything from Spice Girls to Stone Roses, Westlife to Wheatus, N-Sync to Nirvana, Backstreet Boys to Blink 182, Aqua to Ace of Base, and loads more. Grab your tickets to this unmissable night here.
Take A Seat At Couch – Mid October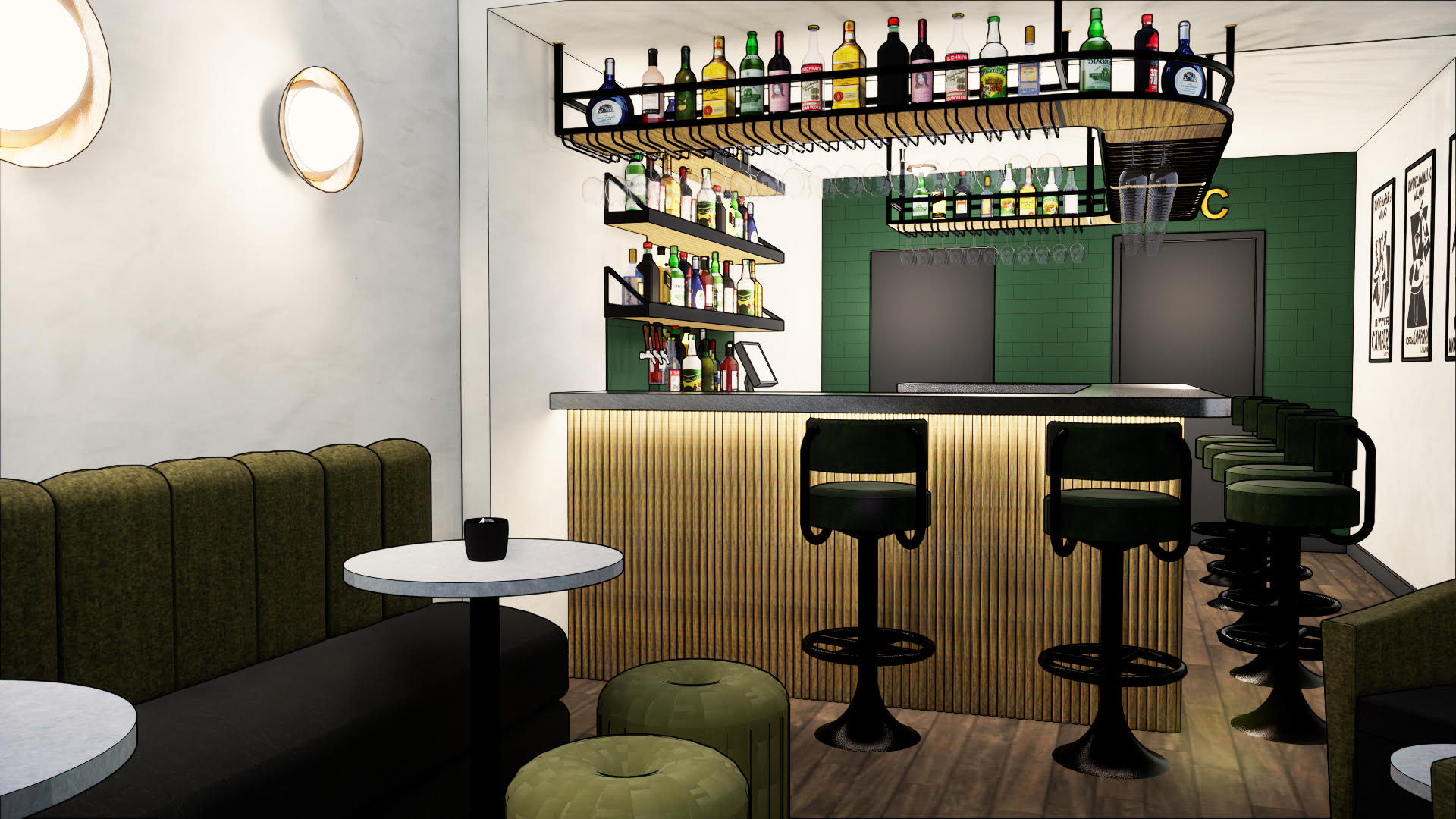 No one can deny that Stirchley is on the rise, and recently businesses seem to be springing up faster than you can say Viva Stirchley. The latest new addition to the bustling indie scene in the suburb is cocktail bar, Couch. You're spoilt for choice on places to grab a pint in Stirchley, but up until now a brilliant cocktail has been impossible to find. Enter, Couch – a small, neighbourhood cocktail bar with big plans. Due to open mid October, keep your eyes peeled for their official launch date and then get yourself down there to try their music-themed concoctions. This is set to be a laid-back bar with a cool vibe and awesome drinks – we can't wait.