October is upon us, and with it comes the fallen leaves, misty mornings and darker evenings as Autumn takes full hold.
Not to mention Hallowe'en, Oktoberfest and a whole bunch of other frivolities. So grab a hot chocolate, wrap up in a snuggly jumper, and settle in to read our pick of the very best things to do in Brum this Ocotber. This is going to be a long one…
Autumn Markets: Burger Fest At The Bond – 6 October
What better way to spend an Autumn day than stuffing your face with ALL of the burgers. Head to The Bond on Saturday 6 October to do just that. Find Brum's top burger slingers all in one place, and pick and choose from your favourites. Or, if you're feeling really wild, try one from every vendor – we like your moves. As well as burgers, there'll be live music, an indoor market full of retailers, and a range of drinks from craft beer to cocktails to wash down those burgers. Grab your compulsory tickets here. 
Birmingham Classical Season Opening Concert At THSH – 13 October
Head to Symphony Hall on 13 October to witness a spectacular opening concert for the new Birmingham Classical Season. Experience the Royal Philharmonic Orchestra, conducted by Xian Zhang, perform Shostakovich's Fifth Symphony. Xian Zhang is well-known for her energy, insight and open-hearted enthusiasm as a conductor, and this is set to be a thrilling season opener. Composed under political pressure from Stalin's regime, Shostakovich's towering Fifth Symphony is as angry and compelling as it is bold, bitter and heartfelt. Before the interval, the orchestra is joined by glorious Egyptian soprano, Fatma Said, for a selection of Strauss songs celebrating life and love. Tickets start at just £12.50 and you can grab them here. 
War Horse At Birmingham Hippodrome – 10 October – 3 November
The National Theatre's legendary theatrical production, War Horse is retuning to Birmingham this October following eight record-breaking years on London's West End and having performed in 11 countries across the world to over seven million people. Young Albert's beloved horse, Joey, is sold to the cavalry and shipped to France at the outbreak of WW1. The production follows the fate of Joey out in France and Albert, unable to forget Joey, who embarks on a journey to find him and bring him home. This incredibly moving musical, based on the book by Michael Morpurgo, is an absolute must-see. Featuring astounding life-sized horse puppets and wonderful music, this is sure to be an unforgettable experience. Grab your tickets fast here, as this will be highly popular. 
No Bones At Digbeth Dining Club – 7 October
No Bones is DDC's meat free dining event. Vegetarians, vegans (and anyone else who appreciates a plant-based dish here and there) can head down to Digbeth and feast on a multitude of magnificent meat-free morsels. Expect mouth-watering dishes from Jade Rabbit (Dim Sum Su's younger brother), Yo Dough, Wholesome Junkies, Homeboys, Canoodle and Goody Gujurati. Round up your veg-loving pals and tuck into some naughty yet wholesome treats. Info here. 
Retro Gaming Night (For Big Geeks) At MAC – 27 October
Remember when you were young and life was simple, and the biggest worry in your life was how to get to the next level of your favourite video game? All those hours spent testing your skills and the sense of accomplishment when you completed another stage. Well, for one night only you can delve back into that childhood and spend some time playing some of your favourite retro video games (but now you're an adult, you can enjoy a beer or two alongside the gaming fun). For the bargain price of just £5, MAC and Dead Pixels are giving you the chance to play classics such as: Mario Kart, Mortal Kombat, Sonic The Hedgehog, Doom and Street Fighter 2. Make sure you grab your tickets here, so you don't miss out. 
Vanguard X Salt & Earth – 22 and 23 October
How do you like the sound of a 6-course tasting menu with drinks pairings for just £70 per head? Sounds good, right? Well, chef Nick Astley (of Salt & Earth) and Samuel Boulton (of The Vanguard) are teaming up to bring you just that. Enjoy a 6-course menu created by Nick Astley, paired with drinks by Samuel Boulton. There are limited tables available, so make sure you book your place to avoid disappointment. You can find more information, and book your tickets, here. 
V Jewellery Sample Sale At The Custard Factory – 5 and 6 October
Extremely talented local jewellery designer Laura Vann has been growing her art deco jewellery brand since its inception in 2013. Driven by a desire to create timeless, modern jewellery at affordable prices, and guided by over 20 years of experience from her family's jewellery business, Laura created the V brand. Following successful sample sales in London, this is the very first sample sale in the brand's hometown. Head to the Zellig building within The Custard Factory for this one-off opportunity to shop 100s of styles at a considerably discounted price. Who knows, you may even find the perfect gift for someone and make a head start on that Christmas (sorry!) shopping early.
Times: Friday 5 October (11am – 7pm), Saturday 6 October (10am – 4pm)
BeetleBRUNCH At The Mockingbird Cinema And Kitchen – 27 October
It wouldn't be a best of October article without one or two Hallowe'en events, now would it? This one sounds particularly amazing. This year marks 30 years since Beetlejuice first appeared on screens and so it's only fitting that a screening of the legendary fantasy-horror movie is taking place. Throw our favourite meal of the day, Brunch, into the mix and you have the makings of a brilliant time. The Mockingbird are once again hosting an epic event – Beetlejuice and Brunch. You could feast on a stack of pancakes, delicious chicken and waffles, or brunch favourite smashed avocado, washed down with unlimited bloody Mary's or Prosecco by the glass, before settling in to watch the surprise smash hit movie. Tickets will sell out super fast, so don't delay if you want to guarantee yourself a spot. Grab yours here. 
The Messiah At Birmingham REP – 18 – 27 October
It's The Nativity – but not as you know it. A travelling theatre troupe of two actors and an opera singer arrive by camel in the ancient town of Birmingham to masterfully enact the greatest story ever told. Hugh Dennis, John Marquez and Lesley Garrett star in this hilarious Christmas comedy which promises to be the funniest and most magical Nativity you will ever see. The Messiah is set to be an unmissable new comedy. Grab your tickets here. 
Conjurer's Kitchen Presents Evil Dead II At The Electric – 26 October
Here's another excellent Hallowe'en-inspired event towards the end of the month. If you don't already know by now, Conjurer's Kitchen is a taste-along movie screening, where the film is paused at strategic moments and an edible treat inspired by the events on screen is handed to the audience. For this Hallowe'en edition, expect all manner of edible gore and shockingly tasty treats to bring Evil Dead II to life. For those who haven't seen the film, it follows the lone survivor of an onslaught of flesh-possessing spirits, who holes up in a cabin with a group of strangers whilst the demons continue their attack. Grab your compulsory tickets here. 
25 Years Of Simpsons – October
To celebrate their 25th birthday, Micehlin-starred restaurant, Simpsons, are bringing back their 3-course lunch menu with half a bottle of house wine for just £39.50 per person. You can enjoy this offer Tuesdays to Fridays throughout October. Head to the stalwart of Birmingham's culinary scene and dine on delicious dishes for a very reasonable price. It would be rude not to. Make sure you wish them a happy birthday while you're there. Book here. 
Digbeth Oktoberfest – 12 and 13 October
The Old Crown and Birmingham Seasonal Markets are once again joining forces to bring you Digbeth Oktoberfest. Having outgrown their old home at The Old Crown, this year they'll be hosting the fourth annual Digbeth Oktoberfest in a newly-renovated space in The Custard Factory. Expect plenty of beer, German gin and wines, and Oktoberfest-themed cocktails. Alongside the drinks, there'll be Bavarian burgers, the obligatory Bratwurst, apple strudel waffles and more to feast on, plus there'll be a full programme of entertainment, all to be enjoyed in the fully-themed venue. Grab your tickets here. 
Birmingham Photography Festival – 20 October
The first Birmingham Photography Festival will take place on Saturday 20 October at the Birmingham and Midland Institute. Aiming to inspire and educate through a series of talks, discussions and interactive sessions, this is set to be a doozy. Audience participation is encouraged, as there will be time to put your questions to each speaker, and there's the opportunity for everyone to get together over a drink after the programme at the BMI ends. Open to anyone with a passion for photography, regardless of skill level or the equipment used, if you love Brum and you love photography – then this is the event for you. Grab your tickets here. 
Fright Nights At Aston Hall – 26 and 27 October
No October round-up would be complete without mentioning the brilliant fright nights at local heritage site, Aston Hall. We can think of no spookier place in the region to spend a chilling evening in the lead up to Hallowe'en. Enjoy this rare opportunity to experience the magnificently spooky hall at night. The year is 1858 and the grand unveiling of the Star of Al-Ara has drawn the attention of many to Aston Hall. Witness the spectacle of this mysterious and mystical gem… and avoid the Curse of the Star, which threatens to bring the past and the present together, as Aston Hall comes alive! Witness the ghosts of the Hall's past walking the corridors as the diamond's power brings the past to life. Behold the exhibits as the gem's energy fills the hall and brings its treasures to life! Expect a few laughs, as well as scares, at this spooky event. Tickets, and more information, can be found here. 
Dracula At Blue Orange Theatre – 11 – 20 October
Yet another fantastic chance to get your dose of all things spooky in Brum this October. Bram Stoker's infamous vampire novel, Dracula, has been transformed into numerous film and stage adaptations. This version was first presented at the Blue Orange Theatre in 2012 and incorporates all of the intricacies and intrigue of the original. This is your chance to see the legendary tale brought to life before your very eyes. More information, and tickets, can be found here. 
Breaking The Code At The Crescent Theatre – 6 – 13 October
Following the life and work of the brilliant young mathematician, Alan Turing, this play moves back and forth in time intertwining key moments in his work and his private life – ultimately made humiliatingly public. Known for his work on breaking the enigma code (work which changed the course of the Second World War), Turing made no secret of his sexuality and was convicted on the criminal charge of 'gross indecency'. This compassionate, amusing, yet ultimately tragic play is a must. Information, and tickets, can be found here. 
Bao And Dumpling Course At Loaf – 9 October
Do you love bao? Ever wanted to learn how to make it yourself? Well, have no fear – Loaf are here to help you out. One of the offerings for their brilliant cookery courses this month is a class all about learning to make bao and dumplings. Let Loaf and expert cookery tutor, Lap-fai Lee, guide you through this hands-on course as you learn to make your own delicious Chinese dumplings and steamed buns. The course costs £65 per person and all equipment and refreshments are included. Find out more, and book your place, here. 
The Birmingham Comedy Festival – 5 – 14 October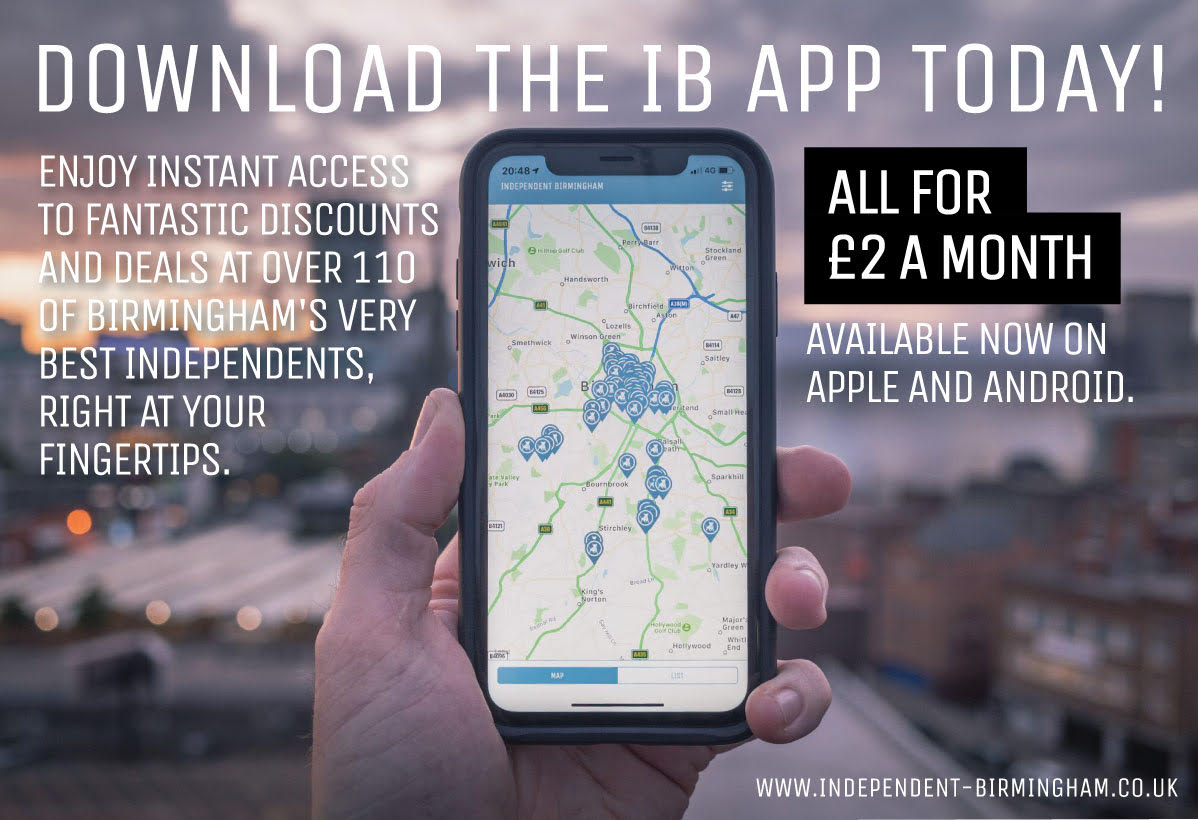 The Birmingham Comedy Festival is a 10-day long, city-wide extravaganza of all things funny. Held at multiple venues across the city (including: The REP, MAC, Birmingham Hippodrome, Cherry Reds, The Victoria, THSH, and loads of others), this festival sees some of the biggest names in comedy descend on the city, alongside some of the brightest emerging talents. This year's festival sees over 70 performances across improv, theatre, music, game shows, podcasters, free shows and loads more. To check out the full line-up of events, and find out more, click here. 
The Birmingham Literature Festival – 4 – 14 October
This festival, also taking place across 10 days and multiple venues this October, celebrates all things in the world of literature. A packed programme of inspiring, entertaining and thought-provoking events celebrates words, books and ideas in many forms. From panel discussions to book launches and author talks, to writing workshops (and even a trip on a narrowboat), there's something for everyone to enjoy. Featuring up-and-coming writers, alongside well-established authors, and with a number of performance based events in the line-up too, this year's festival is set to be a wonderful space for great conversation and ideas. The full line-up of events can be found here.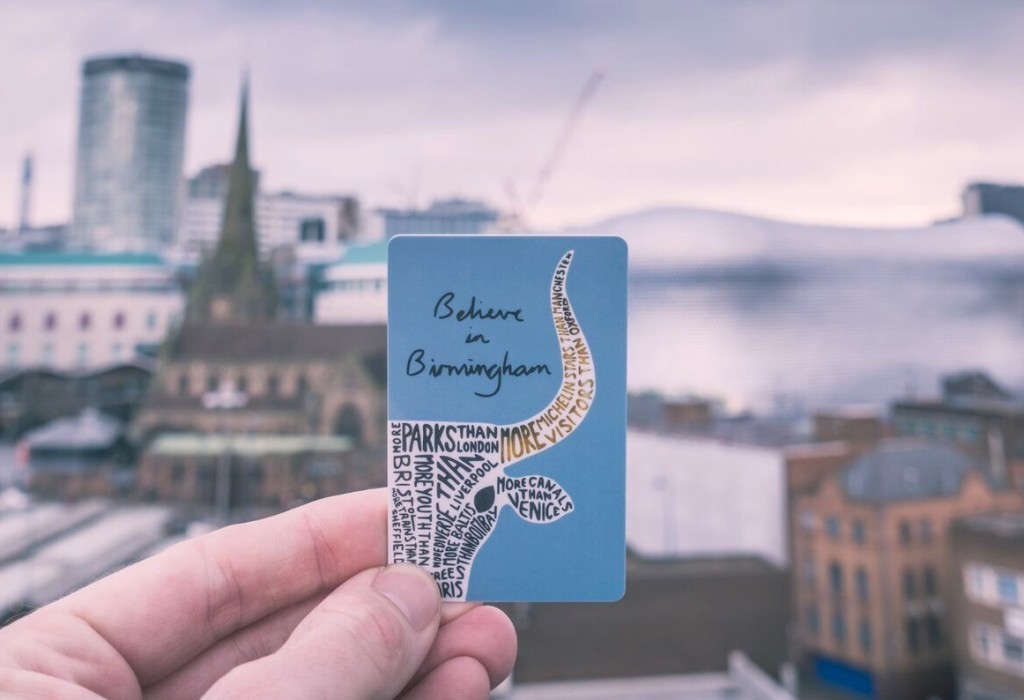 If you'd like to explore Birmingham, and support local, independent businesses all in one go – then join over 18,500 Brummies and grab yourself an Independent Birmingham Membership Card. Enjoy fantastic year-long discounts and deals at over 110 of the very best independent cafes, bars, restaurants, pubs, theatres and shops in Birmingham – including: Digbeth Dining Club, The Electric cinema, Simpsons, The Wilderness, Carters, Lasan, Birmingham Hippodrome, Adam's, 18/81, Zindiya, The Meat Shack, Harborne Kitchen, BoneHead, Purnell's Restaurant, Baked In Brick, The Indian Streatery, Bodega Bar Y Cantina, Wayland's Yard, Purnell's Bistro, Buffalo and Rye, mac Birmingham, Gaijin Sushi, Fiesta del Asado, 40 St Paul's, The Plough, Hare and Hounds, Birmingham Repertory Theatre, The Lord Clifden, The Jekyll And Hyde, The Church, Bourne and Co., The Rose Villa Tavern, Cherry Reds, The Prince of Wales, The Loft, Laghi's Deli, Medicine Bakery, The Paper Duck, Town Hall Symphony Hall, The Clean Kilo and many more.
To grab your key to the city for just £15 (or at the amazing price of two for £20), click here.