WE NEVER SIGNED UP FOR THIS WHOLE 'ADULTING' THING.
Let's face it, being an adult really sucks sometimes. Constant bills that need paying, the boss breathing down your neck, having to be nice to people you don't like, organising your own life… things were much simpler when we were young, carefree children. So when things get a bit overwhelming in the adult world, we all need a way to unwind and escape back into childhood for a while, or even to just blow off some steam.
So, with this in mind, we've helpfully curated a list of 34 things to do in Birmingham when you're tired of being an adult. Read on to discover the best ways to take a break in the city and do something fun for a while. Child-like glee will ensue.
Note: Whilst many businesses have now reopened, some are yet to do so. Social distancing is still in place and very important, please check each individual business' website for their up-to-date opening times and safety measures prior to visiting. Some businesses may require you to make a booking in advance.
Build your own ice-lolly at LA-POP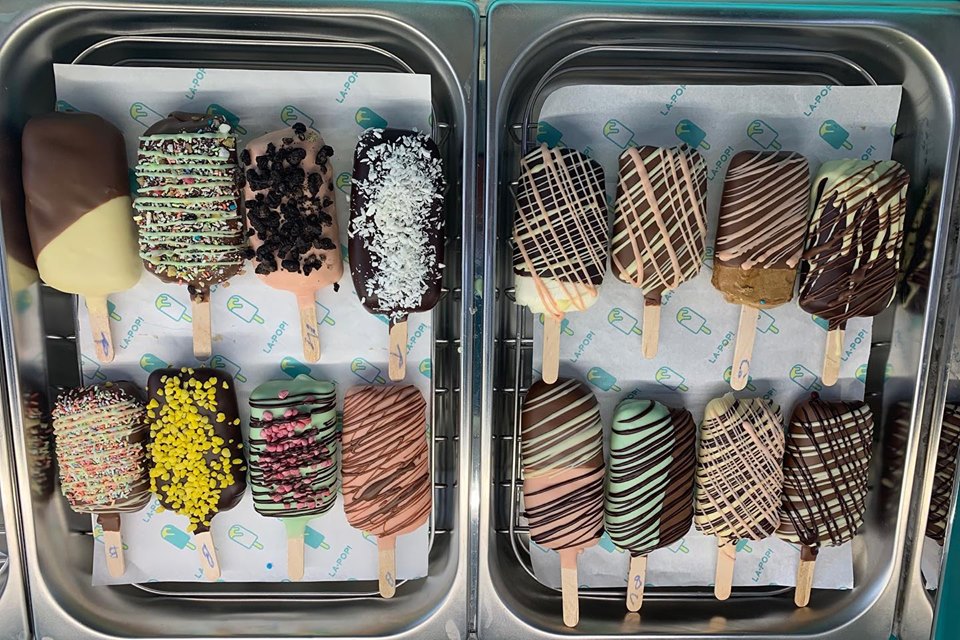 Ice cream is one of the ultimate treats when you're a kid… and an adult! Even better than just eating ice cream is designing your very own bespoke ice cream. That's exactly what you can do at LA-POP. Choose your gelato flavour, dip it in one of six chocolates (or half-dip, or drizzle, if you prefer), and then have it sprinkled with as many different toppings as you like. Voila! Your very own custom gelato lolly. With over 700 different combinations possible, go back and create a new one each visit.
IB Deal: 10% off the bill
GET DRUNK AND PLAY A ROUND AT GHETTO GOLF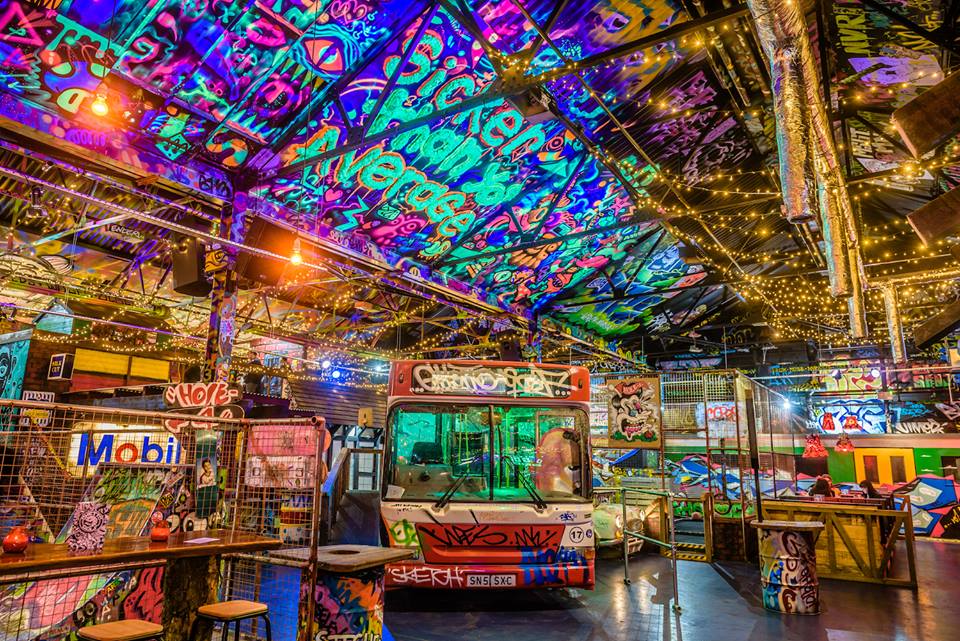 As a kid, there was nothing quite like a round of mini golf to get the competitive juices flowing. If like us you're super competitive, then it's likely an argument or a tantrum ensued when you didn't win. Well, Ghetto Golf has all the fun of the childhood mini golf trips, but with added craziness, awesome graffiti art, street food and cocktails! Competitive games + alcohol = fun. Always.
PLAY PINBALL AT TILT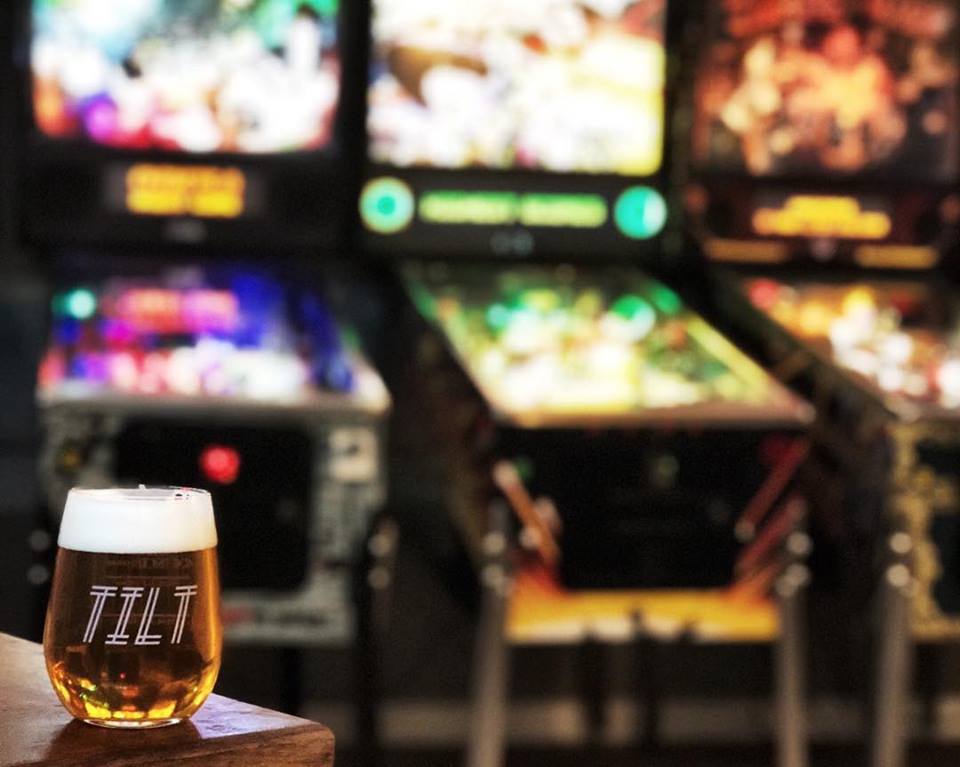 All those arcade games you used to play when you were younger were fun, weren't they? Well, when you're tired of being an adult and want to escape back into childhood, there's only one place to go. Head to Tilt to play pinball until your thumbs go numb. Drink craft beer to numb the numb thumbs so you can keep on playing more.
Remember you get 15% off coffee, teas and cake at Tilt with your IB App.
Reminisce over your favourite cartoon characters… and then eat them!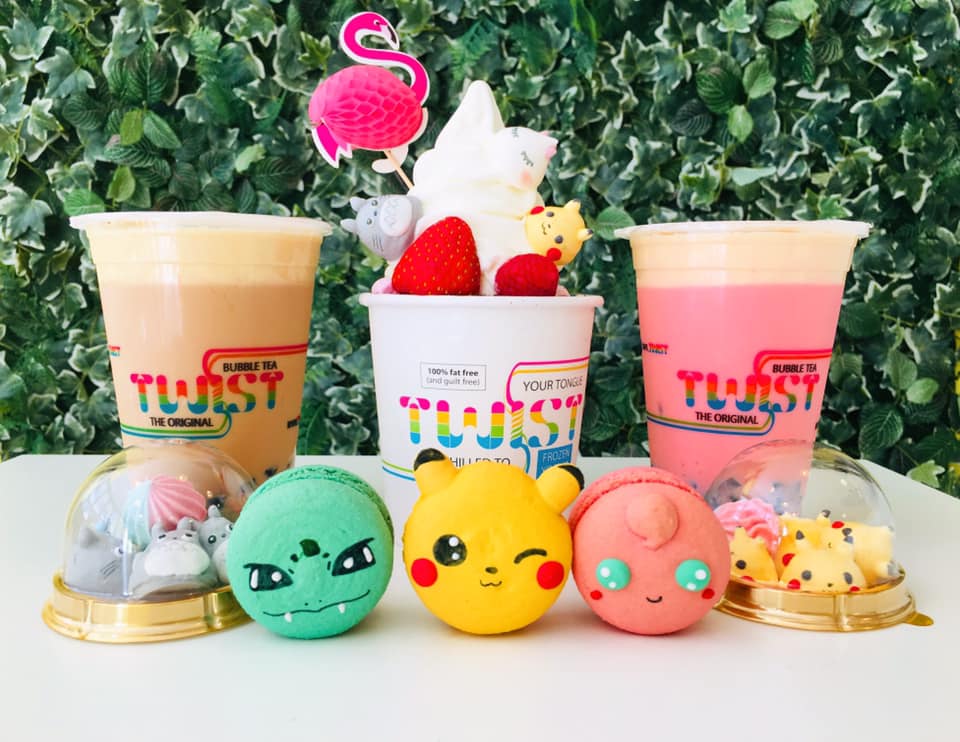 Twist are winning all of the cute points with their character macarons and meringues! From Pikachu and Jigglypuff, to Totoro and Winnie the Pooh, to the Toy Story Aliens and even Spiderman. Whoever your favourite characters are, find them here at Twist. Marvel at just how adorable these sweet treats are, and then scoff the lot (you are being a kid, after all…).
Remember you get 10% off drinks at Twist with your IB App.
Play Ping-Pong at Dropshot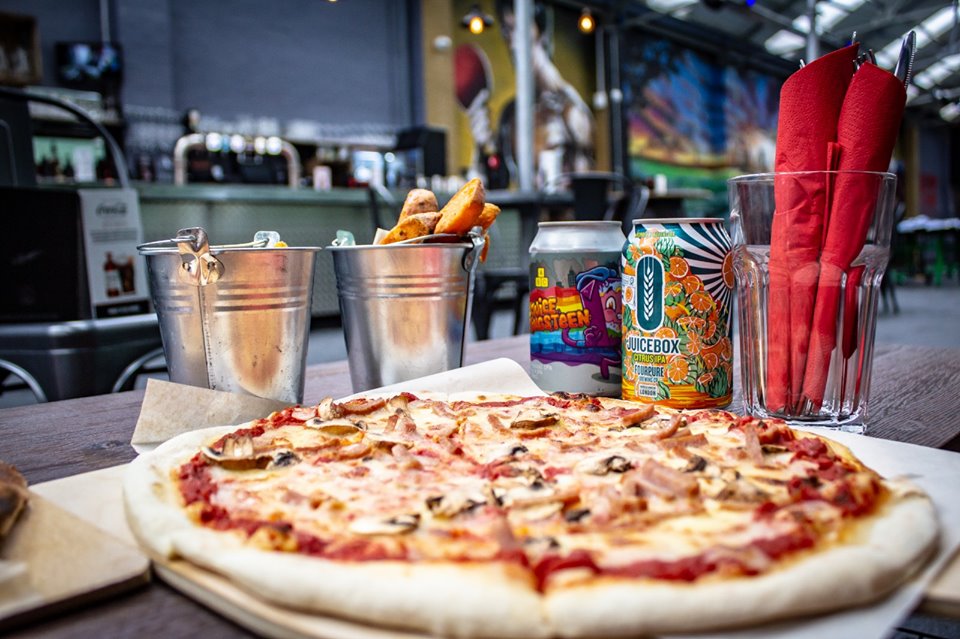 If you need a bit of recreation to take your mind off those looming deadlines and unpaid bills, then head to Dropshot, the Digbeth-based activity bar. Round up your equally sick of adulting friends, hire a Ping-Pong table and have your own mini tournament. Winner takes all, loser buys the beer and pizza. Suck it adult life.
IB Deal: 10% off food, drink and activities
DRINK GIN FROM A BATHTUB AT THE JEKYLL AND HYDE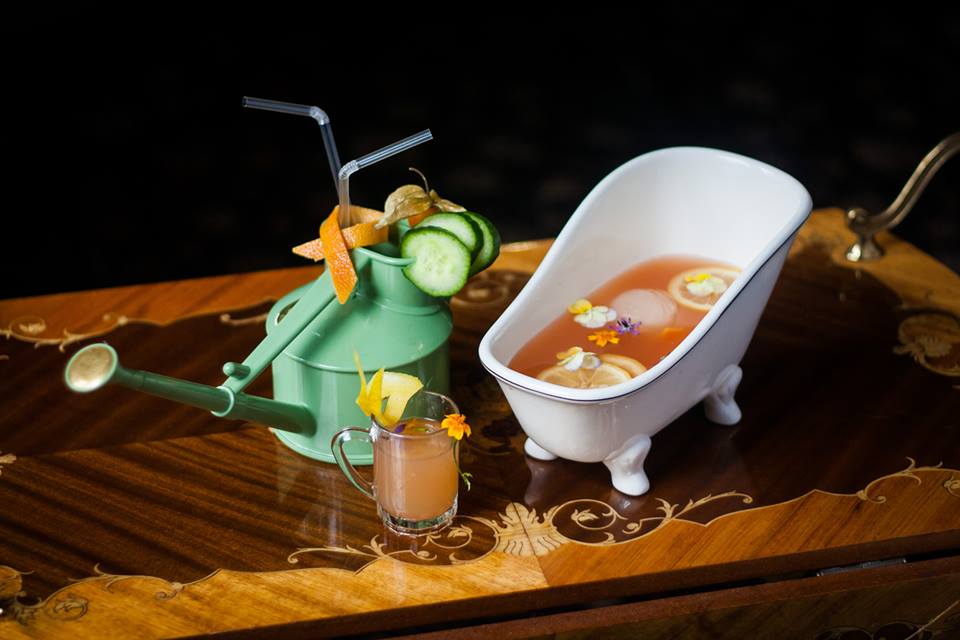 This one really needs no further explanation. Just go and drink all the gin. From a bathtub. At The Jekyll and Hyde, of course. Don't just fill up your own bathtub…
Remember you get 10% off drinks (Monday – Thursday) at The Jekyll and Hyde with your IB App.
STAY UP LATE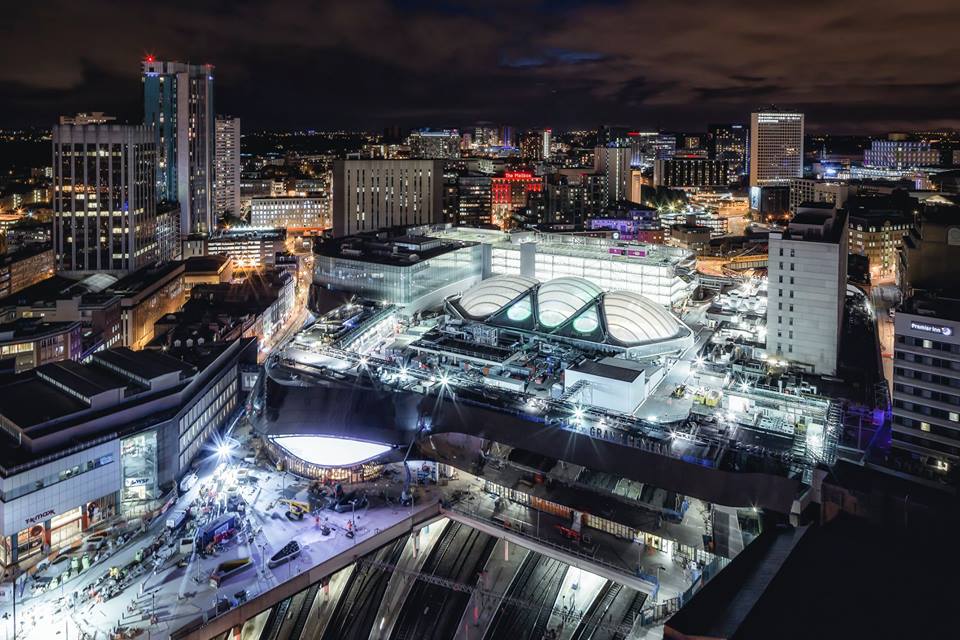 Photo: Verity Milligan
Remember when the most exciting and rebellious thing you could do was staying up late? Whether it was reading a good book under the covers or laughing into the night with friends at a sleepover, there was something very enticing about staying up past your allotted bedtime. The city is beautiful at night when the streets are quiet and everything is illuminated, so it's a great time to soak in Birmingham's hidden beauty.
GO ON A BAR CRAWL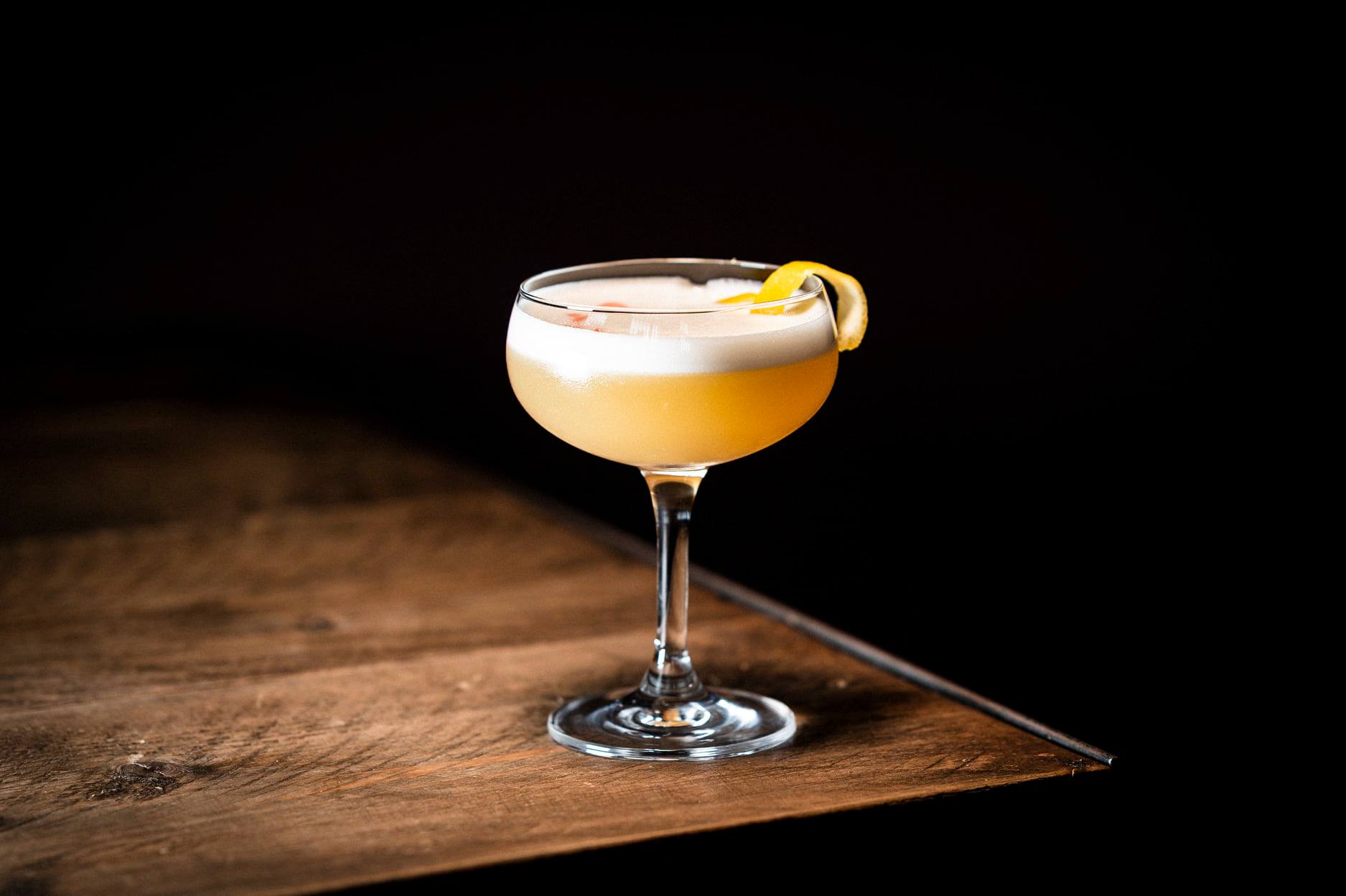 From craft beer and natural wine, to glorious cocktails, and a shot or two in between, Birmingham is bursting with amazing bars and pubs. Not sure where to go? Find out our pick of the very best cocktail bars here, and the best places for a pint here. Fancy visiting a few of them? Why not make up your own mini bar crawl, and go support a number of ace, indie bars all in one fell swoop.
EAT A SHIP-LOAD OF SUSHI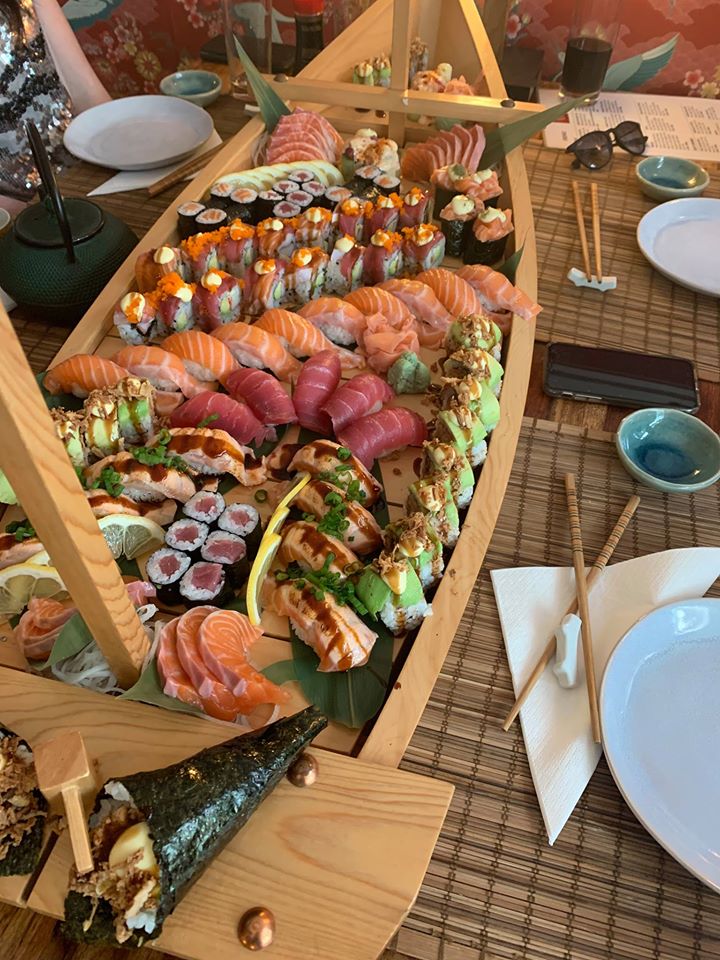 When you're drowning in unpaid bills and work stress, there's only one thing that can save you from the sea of adult bullsh*t and that's a giant ship sailing over the horizon to scoop you up on deck. But this isn't any old seafaring vessel, for this fine ship is fully laden with sushi. Yes, sushi! Head to Sushi Passion in The Great Western Arcade to get your hands on this magnificent sushi boat, and gleefully make your way through the maki, nigiri, sashimi, and more balanced carefully on her fine deck. Whimsical enough that you forget your woes, and the ensuing sushi-coma after will distract you from your worries for a little longer.
IB Deal: 10% off the bill (Monday – Thursday) or a FREE glass of Classic Sake with your meal (Friday – Sunday).
DRINK ONE OF THESE MILKSHAKES AT EIS CAFE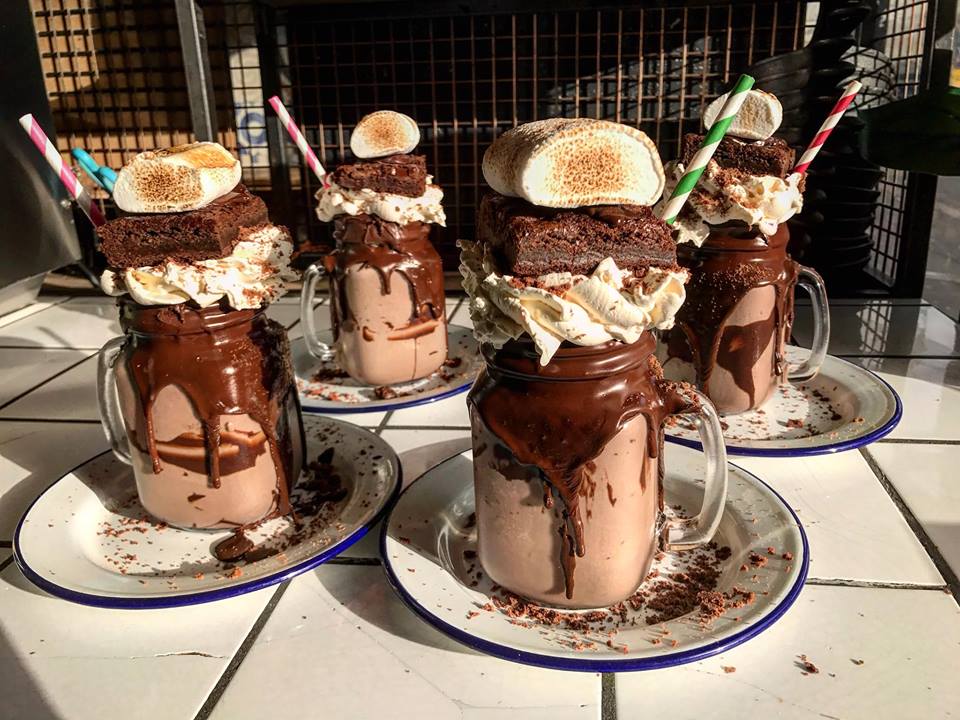 The ultimate indulgence is drinking a super tasty milkshake packed full of all sorts of treats. These mega, MEGA milkshakes will do just the job. One sip and you'll be feeling giddy as a school kid again. Or is that just the sugar high? Either way, it'll be super fun.
PLAY BOARD GAMES AT CHANCE & COUNTERS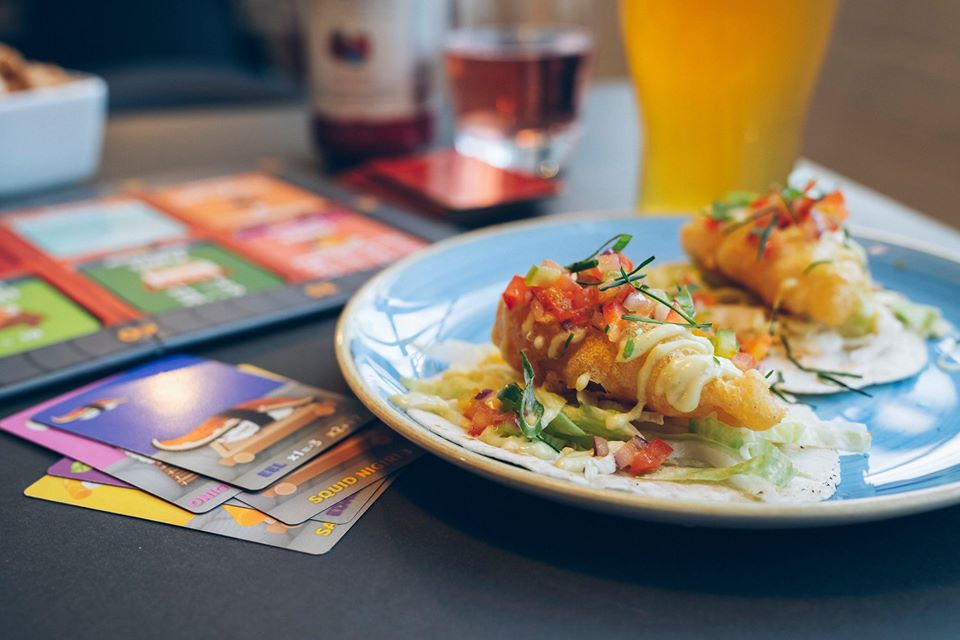 Before the world of social media, video games and snapchat, we had to find fun in other ways. Spending a few hours playing board games with friends and family used to be so much fun. So why not take a trip down memory lane and head to Chance & Counters where they have nearly 500 different board games to play. Sit down with a drink and some food, and get lost in childhood nostalgia playing all the board games you could possibly imagine.
STUFF YOUR FACE WITH PIZZA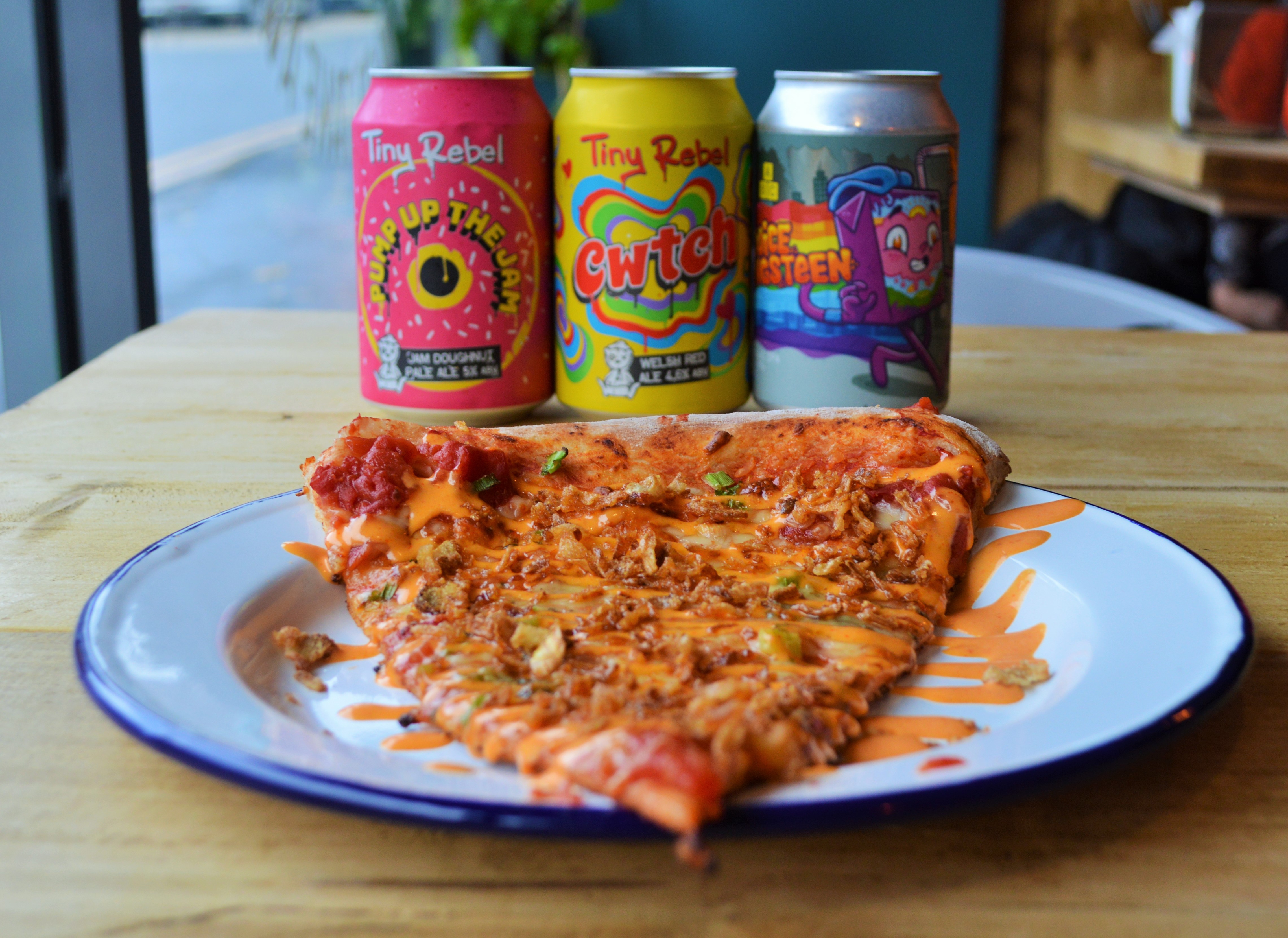 When life's getting you down, and you're feeling the pressure of being an adult, we have one rule: eat pizza. Pizza ALWAYS makes everything better, and with so many great places in the city to get your pizza fix, it's a super easy way to let go of life's troubles and forget being an adult for a while. Our tippity-top pizza haven choices are: Baked In Brick, Laghi's Deli, Otto, POLI, Peacer, and Dough (located in Dig Brew Co.). Go feast on pizza!
Remember you can enjoy: 15% off the bill at Baked In Brick, FREE Doughballs (of your choice) when you purchase any 20″ Pizza at Dough, 10% off the bill (Monday -Thursday) OR 20% off takeaway pizzas at Laghi's Deli, and any 2 slices + any side + a drink for just £9.95 at Peacer with your IB App.
Give your thumbs a workout at NQ64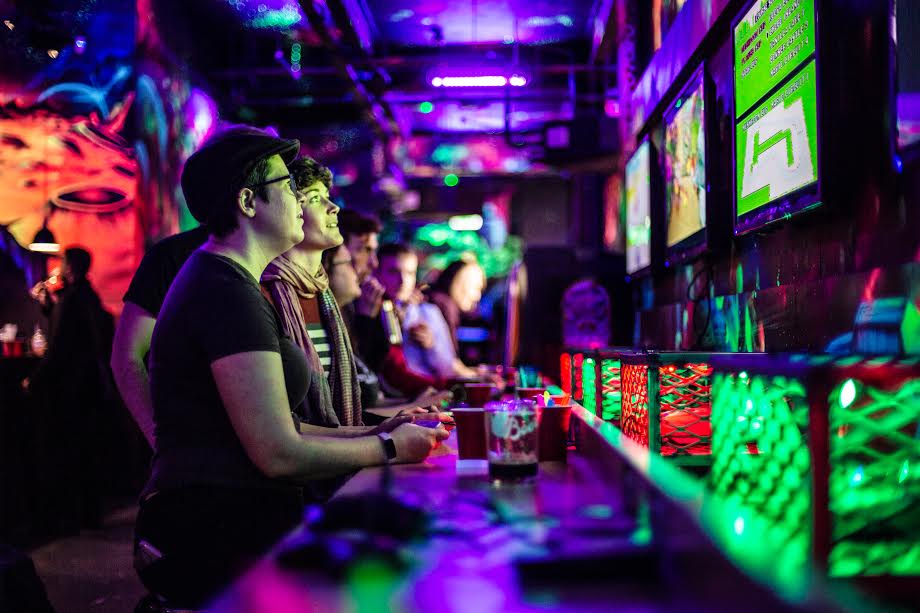 When you were a kid, and you got frustrated with real life, a few hours blasting zombies, shooting bad guys and successfully completing the next levels on your latest game always put the world to rights. The legends over at NQ64 get this, and they understand that playing those childhood favourites as an adult is a great way to kill some time (and some baddies) and put the world to rights once again. Their epic selection of retro arcade games and consoles is sure to put a big smile on your face. Suck it, responsibilities.
WANDER THE CANALS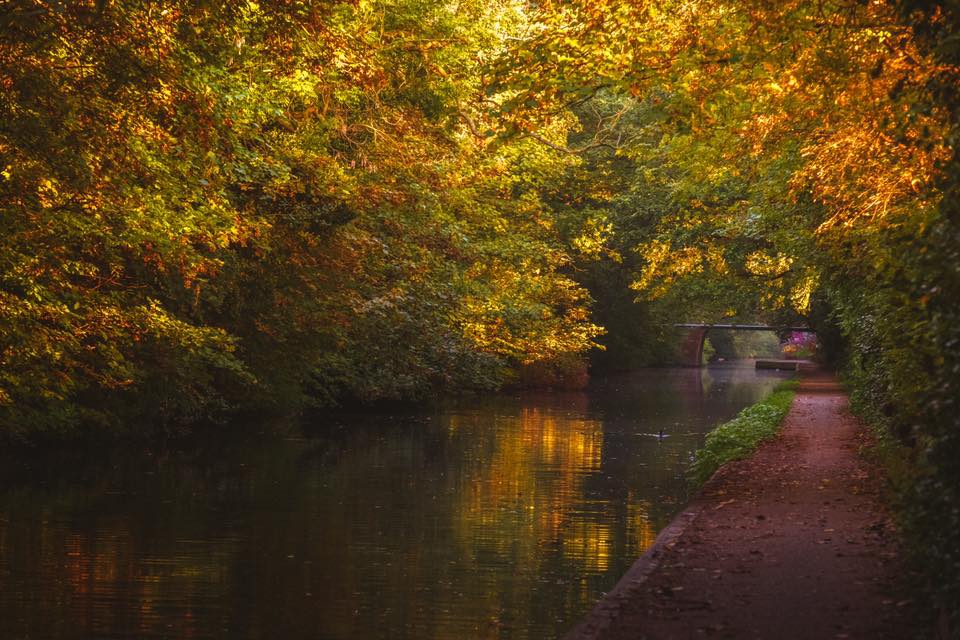 Photo: Verity Milligan
Birmingham has more canals then Venice, don't you know? If you haven't heard that before, do you even live in Birmingham? Ok, it might be a cliché and a fact that is wheeled out in every piece about what makes Birmingham special – but it is special! And wandering the lengths of those canals is a great way to spend a few hours. So get out there and explore, and who knows what you might find! Childhood adventures await!
CHECK OUT THE STREET ART IN DIGBETH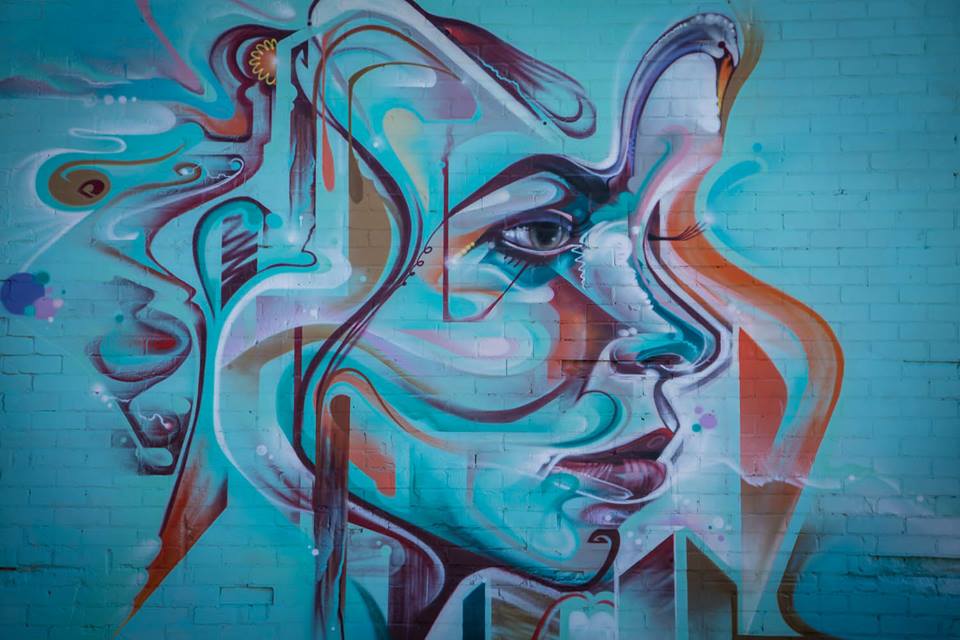 Photo: Ross Jukes
The streets of Digbeth are almost a gallery in themselves. Displaying some incredible creative talent and the works of some fantastic street artists, it's worth spending a while wandering around the streets to see what you will stumble upon. Plus they look great on your Instagram feed.
BUY CHEESE (AND WINE) AND HAVE A CHEESE AND WINE NIGHT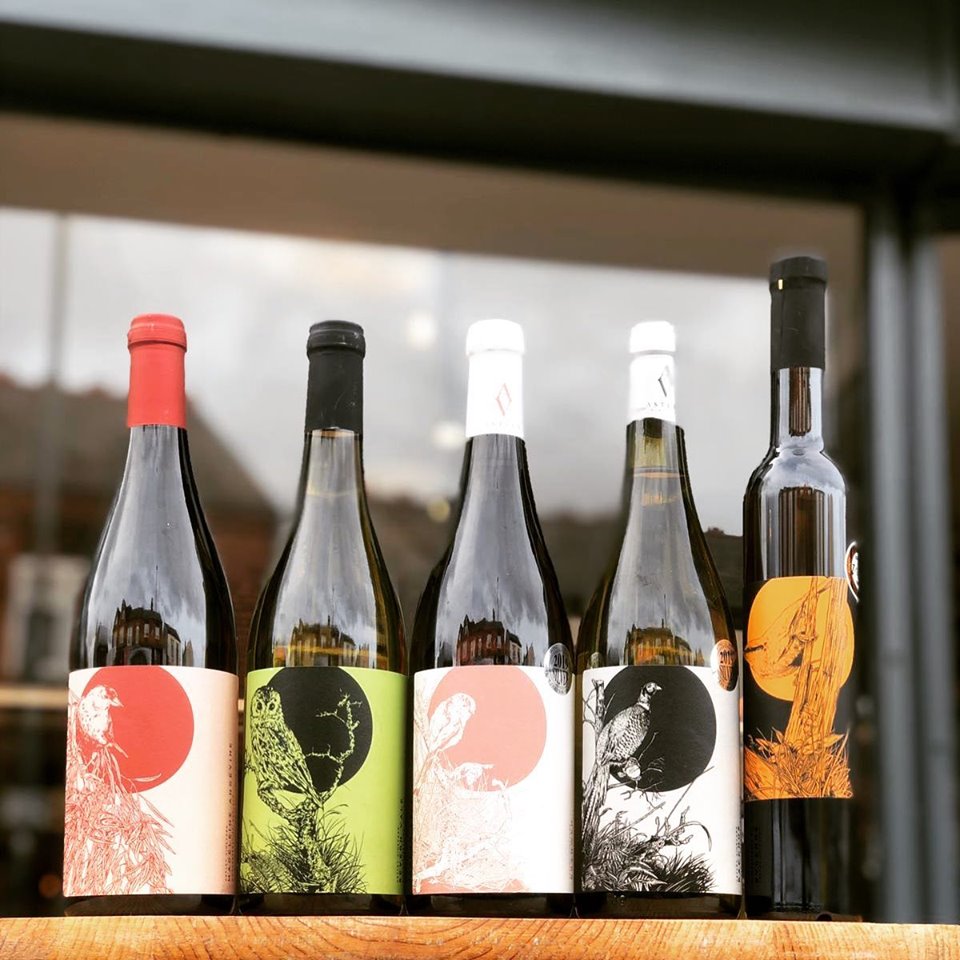 Pigging out on some cheese is a great way to forget all your troubles. Head to Grace + James and stock up on all the delicious cheeses, grab a bottle of wine (or two), and head home for the evening of dreams. Ok, so you probably didn't do this one as a kid, but you can make it into an indoor picnic and relive some of your childhood days that way. Or you know, just escape into a cheese and wine-induced state of bliss.
Eat Your Bodyweight In Fudge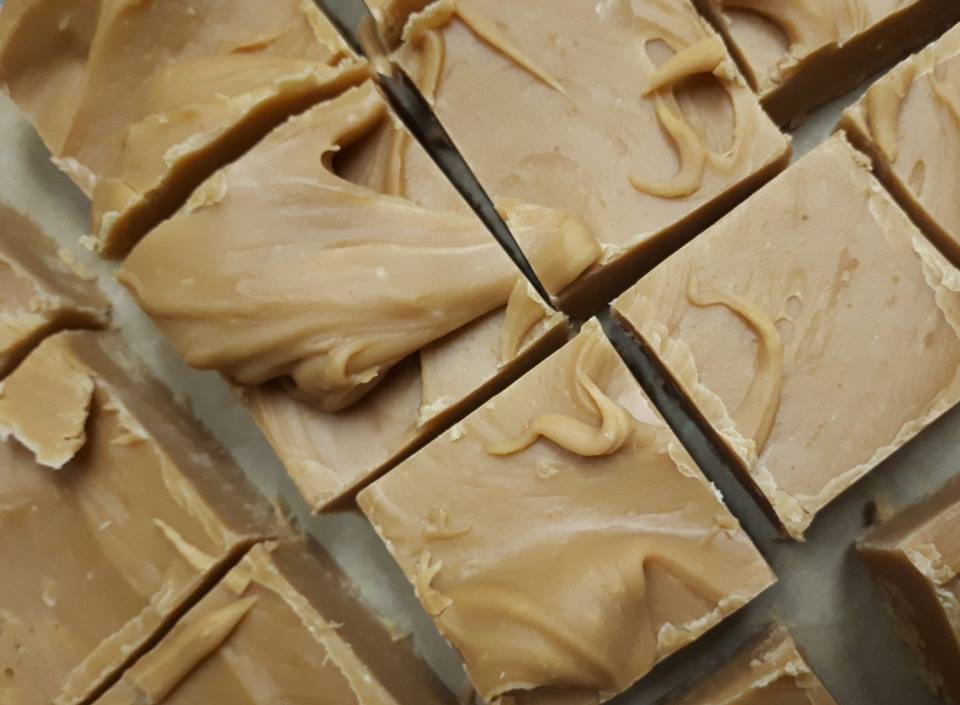 Fudge was always an indulgent holiday treat in our childhoods, picked up in the gift shop of whichever castle, museum, or garden we were visiting. A reward for traipsing around a tourist attraction all day, and usually the whole bag was scoffed on the way home. Re-live these childhood days by heading to the brilliant Sweetmeat Inc. on Pershore Road, stocking up on your favourite fudge and scoffing the lot with child-like glee.
What's more, when you buy two bags of fudge you can get a third half price with your IB App too!
Splash About In A Pool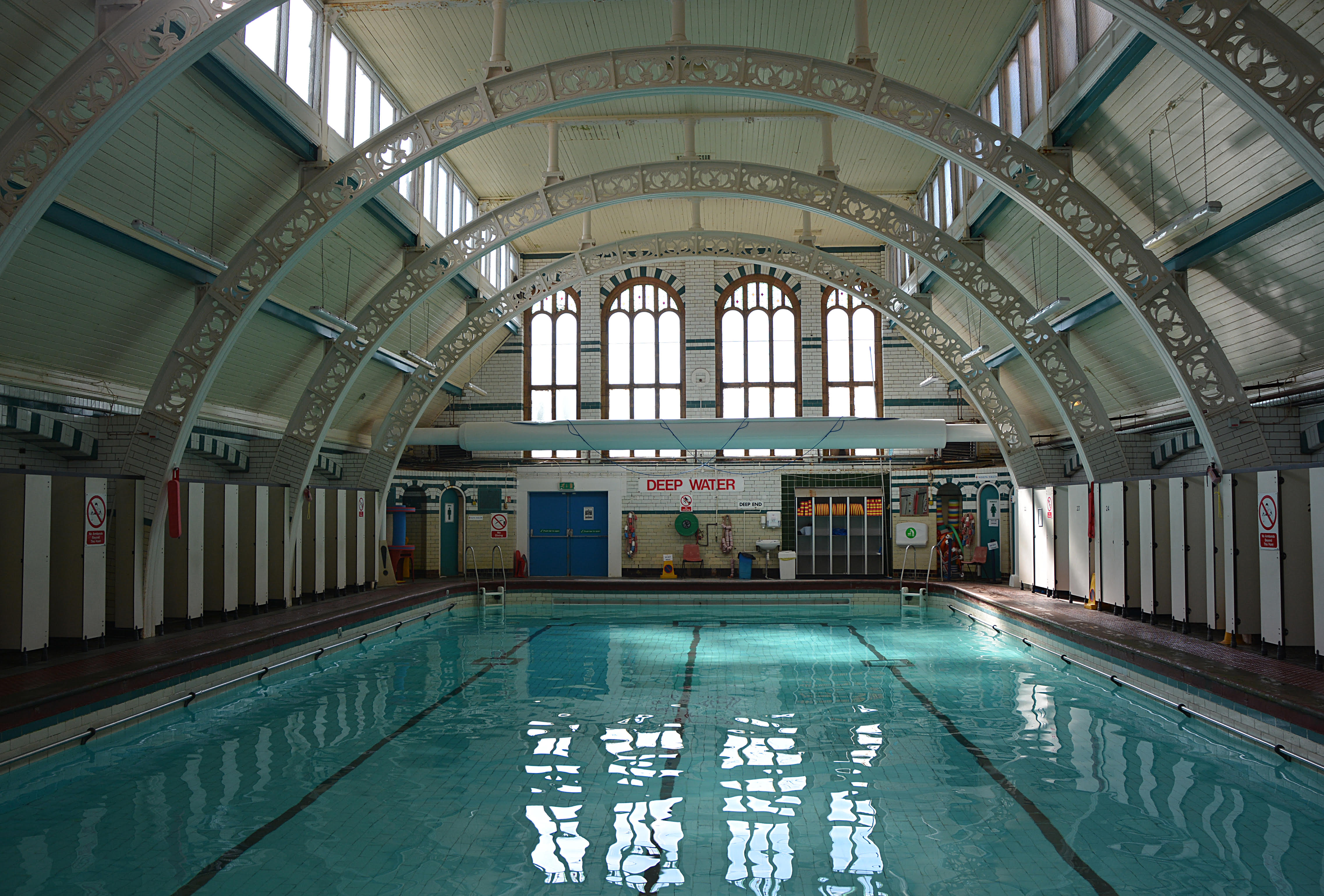 Top bombing! Hands up who used to love their Saturday morning trip to the pool? If you want to reminisce over the trips to the swimming baths, do it in style by visiting Moseley Road Baths, the only Garde II* listed pool still open for public swimming. Enjoy both the memories and the endorphins released from exercising – they'll make all of those problems seem less significant. Trust us.
IB Deal: 15% off the adult swim price
Marvel At The Wonders Of The Natural World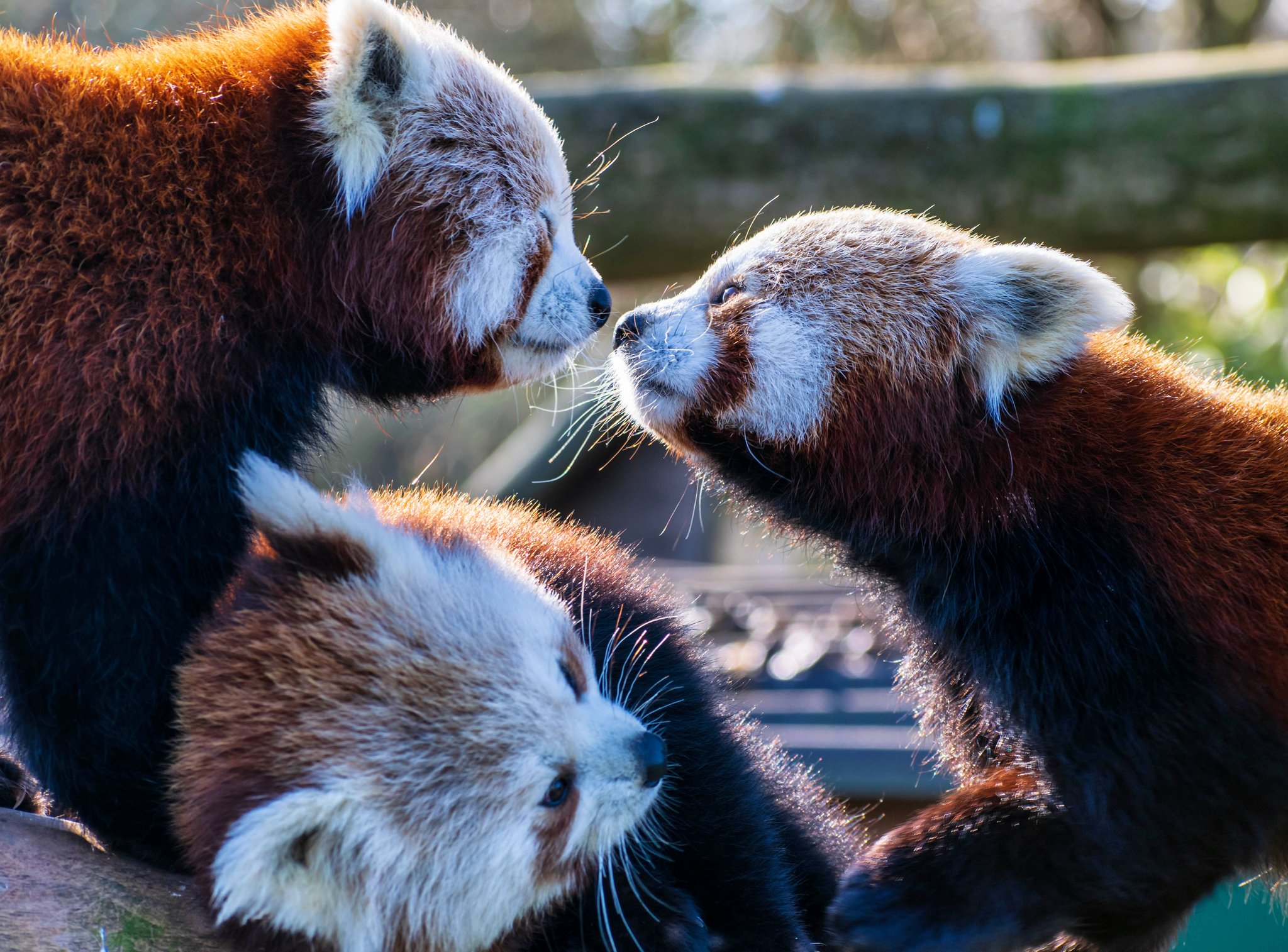 Photo: Jay Mason-Burns (IG: @JayJayJJetPlane)
As a kid, there was nothing more exciting than a trip to the zoo to gaze in amazement at the incredible and endangered creatures that live across the globe. Head to Birmingham Wildlife Conservation Park to see some beautiful animals and escape into the wonders of nature for a while. Many of the species are part of Endangered Species Breeding Programmes which help to protect the animals and their habitats in the wild, and also breed the individuals living in zoos to protect the future of these amazing animals. Have some fun, observe an array of beautiful and incredible animals, and learn a few things along the way – all in one go.
Dive Face First Into A Hot Chocolate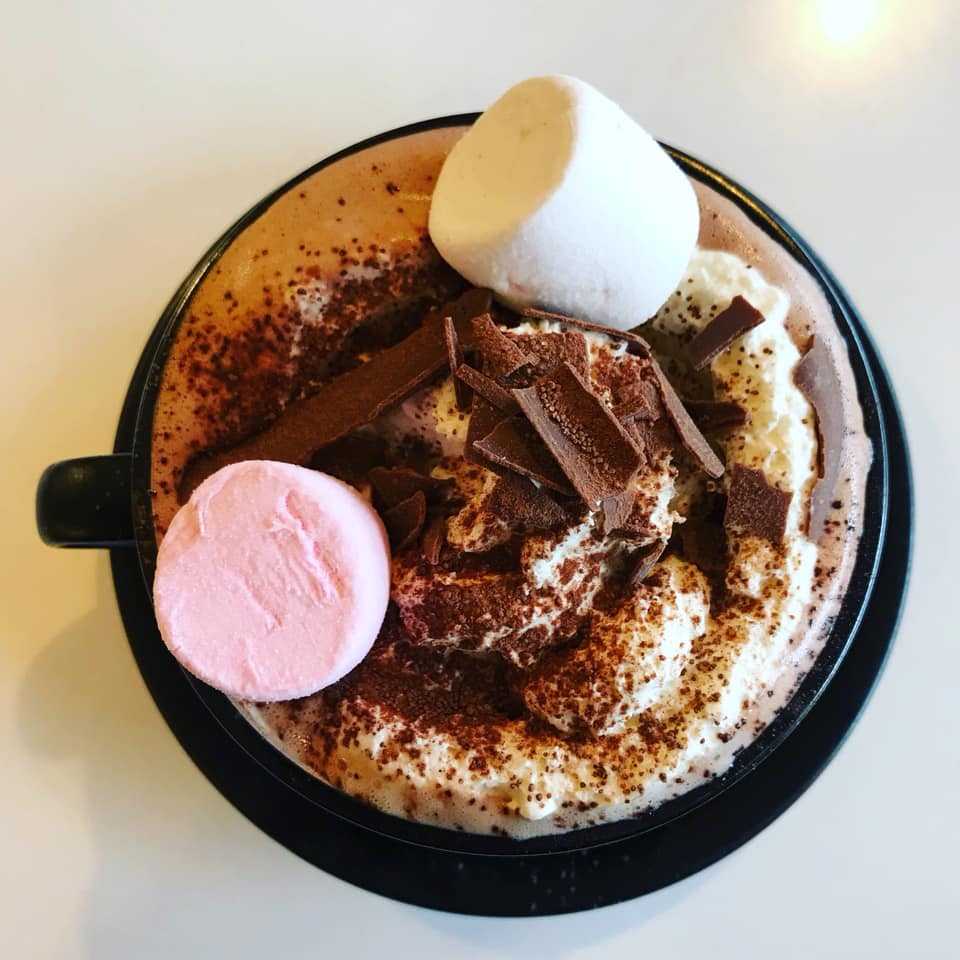 We've spent a long time meticulously researching the very best hot chocolates in the city (it's a tough job, but someone's got to do it). The one that made our inner child jump for joy was the wondrous creation from Coffee Tales. Their signature hot chocolate comes fully loaded with whipped cream, marshmallows and chocolate shavings. Last one there has to get the bill. Go!
Get Outdoors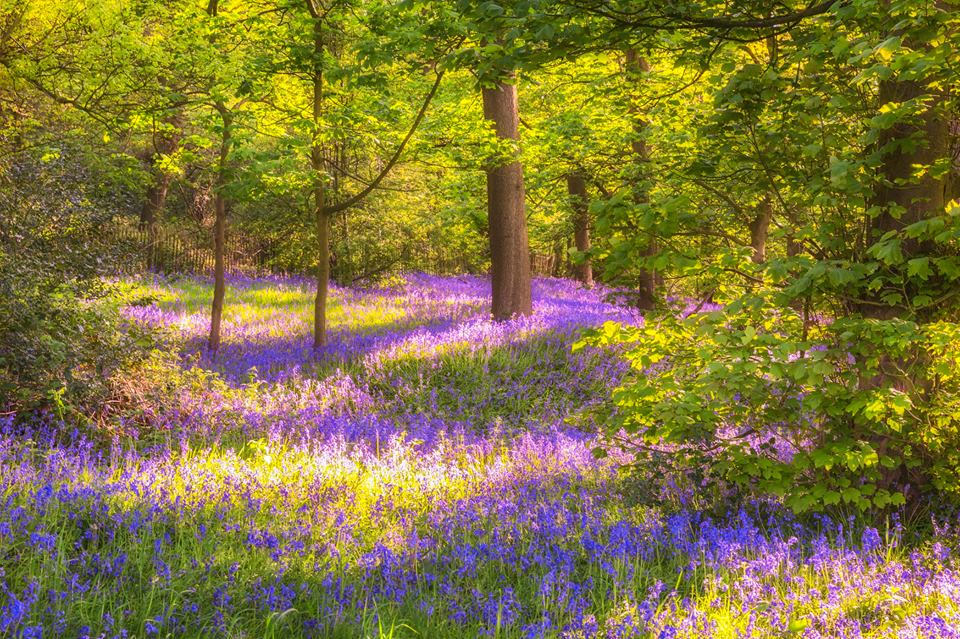 Photo: Verity Milligan
When your responsible adult eventually forced you off the video games and made you play outside, secretly you loved it. There's something about the fresh air and being surrounded by grass and trees that just makes everything seem better. Release your inner child and take a wander through a local park (such as Cannon Hill or Sutton – or you could even go slightly further afield to Lickey Hills, pictured above), collect conkers, watch the squirrels chasing each other and the bees buzzing around flowers, and appreciate the simple things in life. Bliss.
Eat Cheese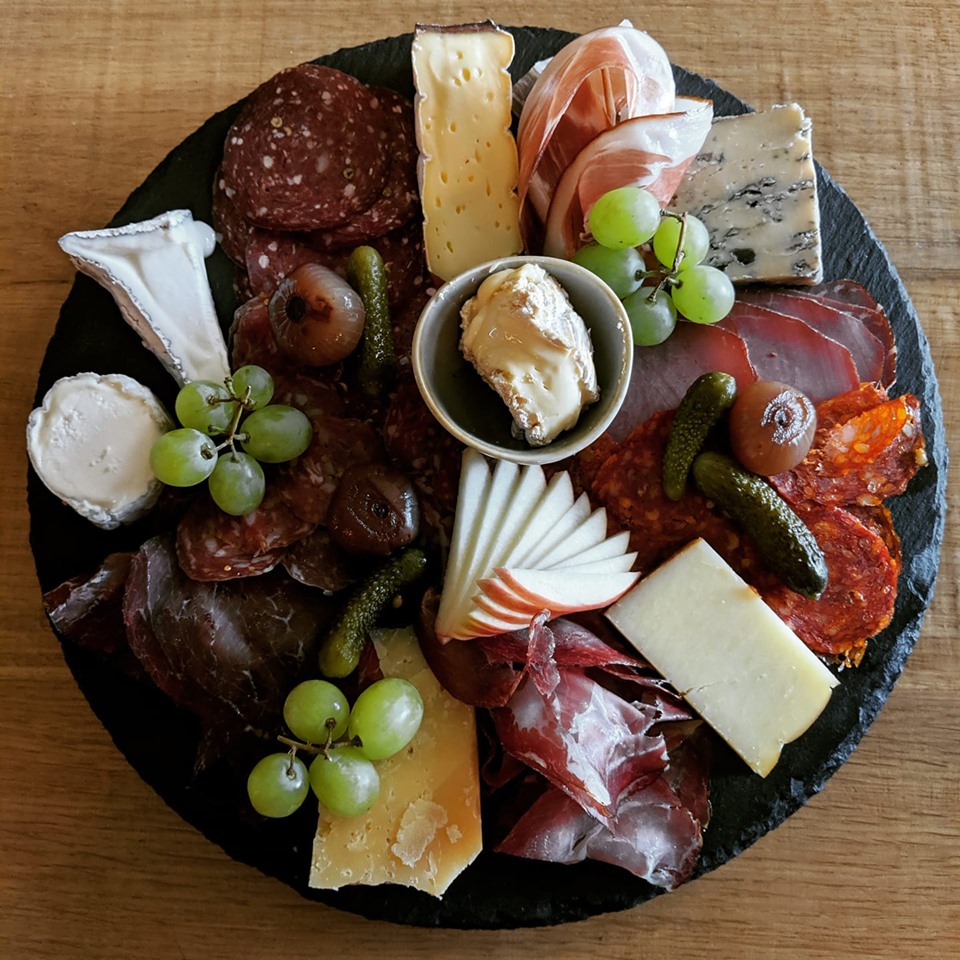 Ok, as a kid you probably didn't sit down to tuck into a meat and cheese board, but kids (and adults) love cheese. Plus, we can't think of a better way of distracting yourself from those real-life stresses than by tucking into a plate of delicious meats and cheeses. Head to Arch 13 where you can combine a delicious meat and cheese board with a glass (or bottle) of beautiful wine. Once you've had a few glasses and fallen into a cheese-induced coma, you'll soon forget what's troubling you.
IB Deal: 10% off food
Eat Soft Serve At OPM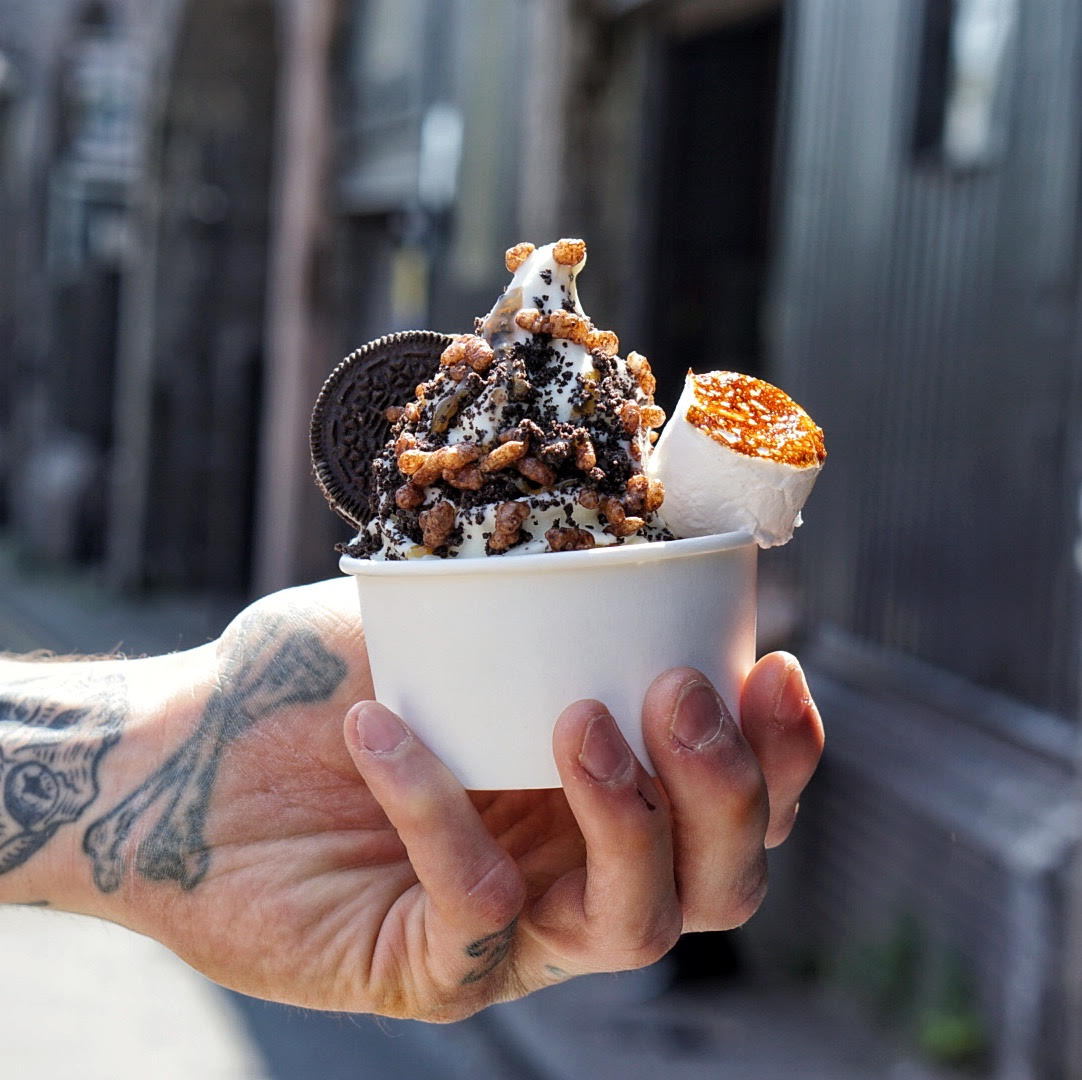 Original Patty Men have more than one string to their bow and as well as serving up some of the tastiest burgers in the city, they also serve the king of desserts – soft serve. Like a pimped-up Mr Whippy, this ice cream will take you straight back to your childhood as you happily slurp up the whole lot. Nice.
Escape To A Tropical Paradise In Digbeth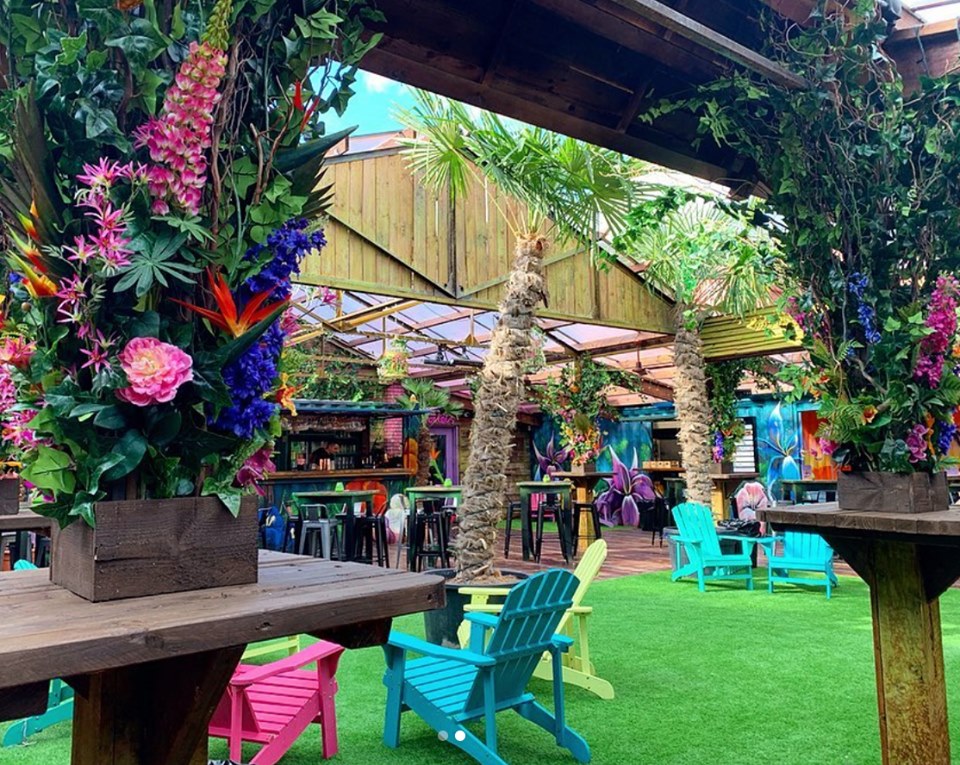 When adult life is getting you down, all you want to do is escape to a tropical paradise. Don't waste all your hard-earned money on flights to the Caribbean though, just head down to Digbeth and discover Birdie's bar – a tropical hideout in the city. With fairy lights and colourful murals, deck chairs and fruity cocktails – you have all you need to pretend you've put your OOO on and checked out for the weekend.
Get Messy And Make Your Own Chocolates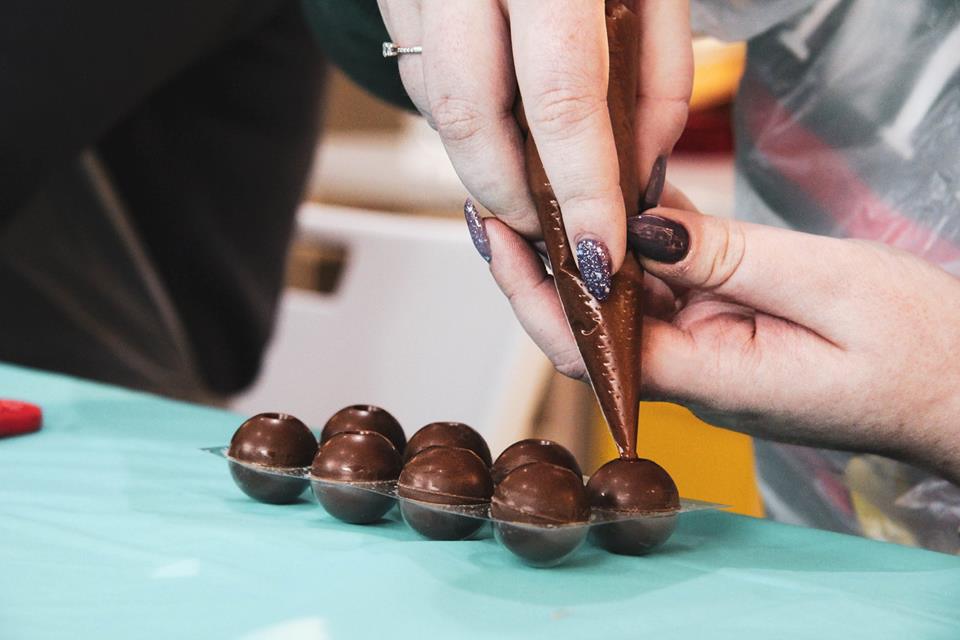 What's better than eating a load of chocolate? Making them yourself (and then eating them!). Some of the best activities you did as a child were the ones where you got messy. Well, guess what – it's fun to get a little messy as an adult too (and we're not talking about your Saturday night at Snobs). Book yourself onto a chocolate truffle making masterclass at The Chocolate Quarter and get knuckle deep in all things chocolatey as you learn the skills to make your very own artisan chocolate truffles. You'll soon forget about your worries and your strife.
Your IB App gets you: 10% off all purchases (in store) and 10% off chocolate experiences (bookings of 6 or more people)
Gorge Yourself On Pancakes And Milkshakes At Stickie Fingers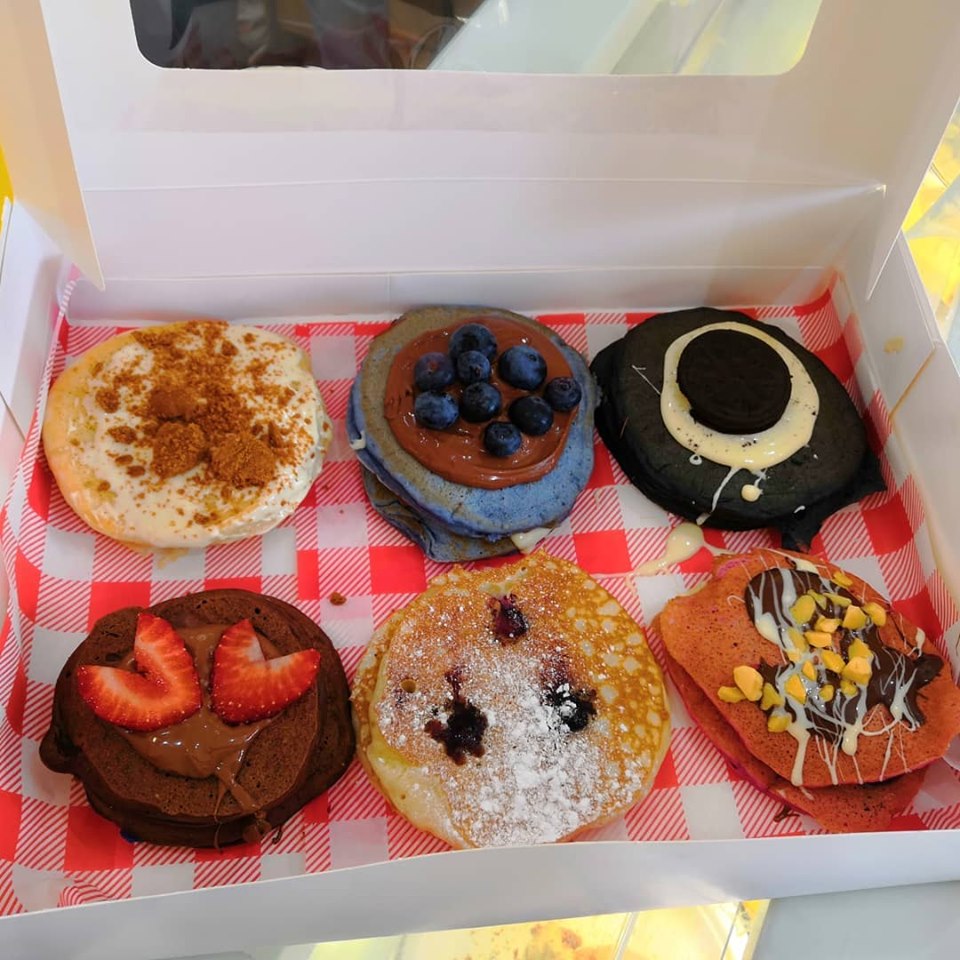 The ultimate treat when you're a kid is when you wake up to the glorious smell of pancakes for breakfast. Smothering the stack in syrup or Nutella and devouring the lot brought ultimate joy (and still does). So when you want to revert back to childhood, head to Stickie Fingers in The Custard Factory where you can tuck into pancakes, milkshakes, ice cream and wafflepops. Like a kid in a sweet shop, you won't be able to resist these indulgent treats. Oh and did we mention you can get Oreo stuffed pancakes?! We'll race you there.
Get Lost In The Birmingham Botanical Gardens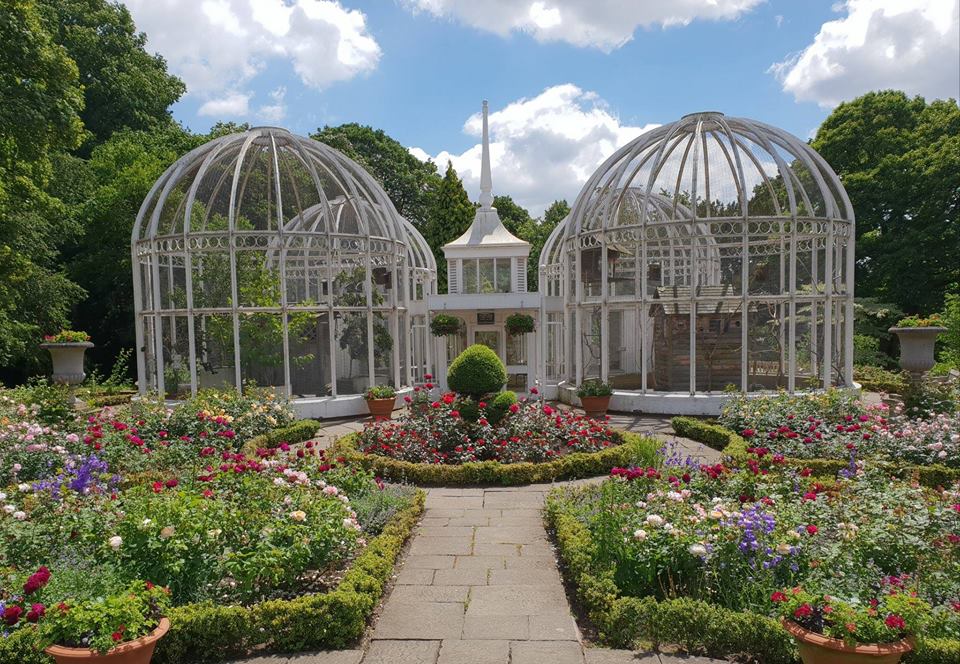 Escaping into another world is one way to forget the day-to-day, mundane troubles of adult life. Head to Birmingham Botanical Gardens to step into several different worlds – from the hot and humid tropical house, to the dry and dusty arid house – it's like exploring different areas of the globe all in one day. Marvel at impressive cacti and gaze at rainforest canopies, and you'll quickly forget that you have to go back to work on Monday.
And maybe one day when Covid doesn't have an iron grip over our lives and social occasions, we can once again fully enjoy and appreciate these activities…
Have A Wild Night To Remember (Or Forget) At Snobs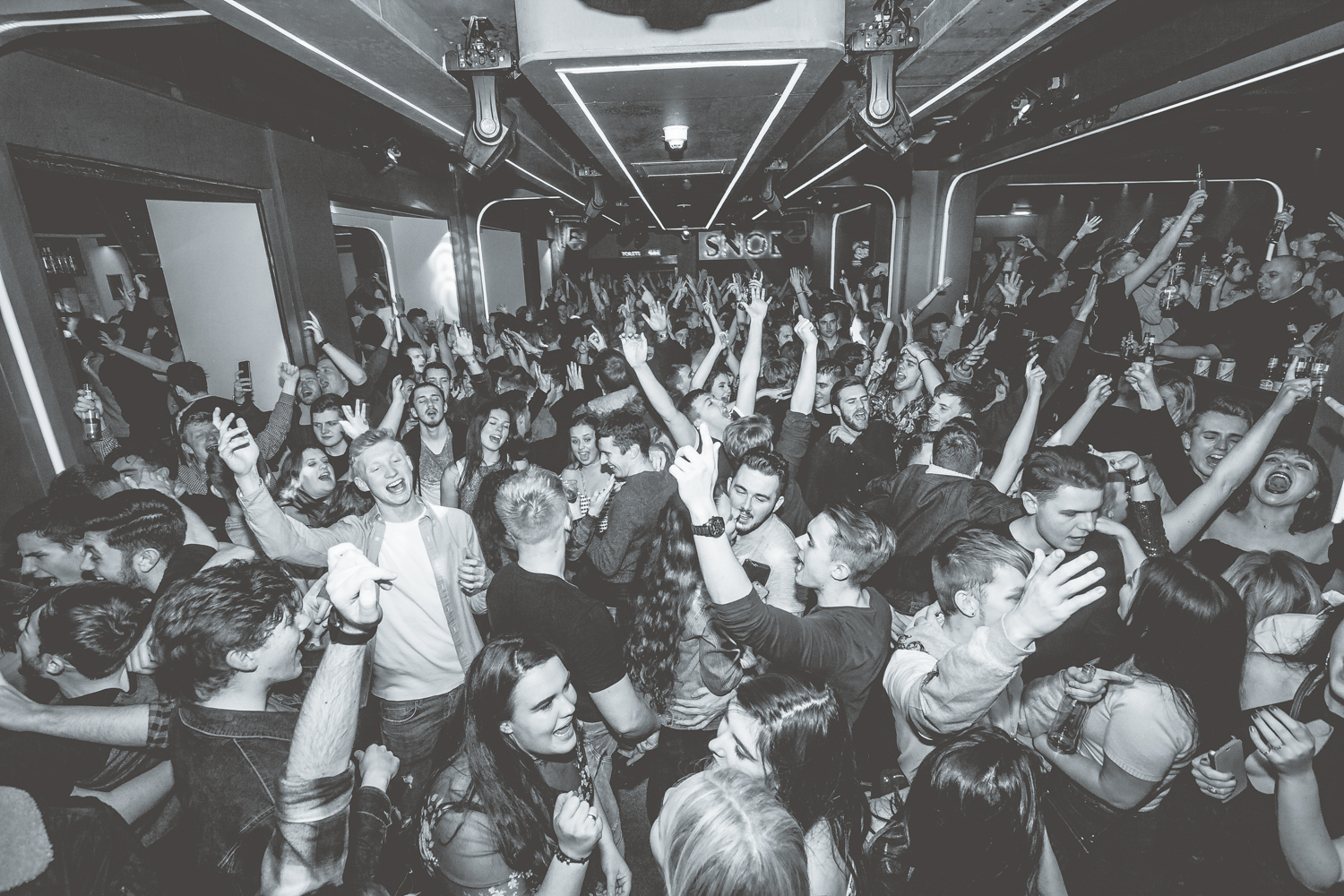 The ultimate rite of passage in Birmingham: getting drunk and ending up on a night out in Snobs. Live out your wild teenage years once more and head to Snobs for a night you probably won't remember due to one too many bevvies. Maybe even on a week night if you're feeling extra naughty…
IB Deal: 20% off food (anytime) or £1 off club entry (before midnight)
HEAD TO THE CINEMA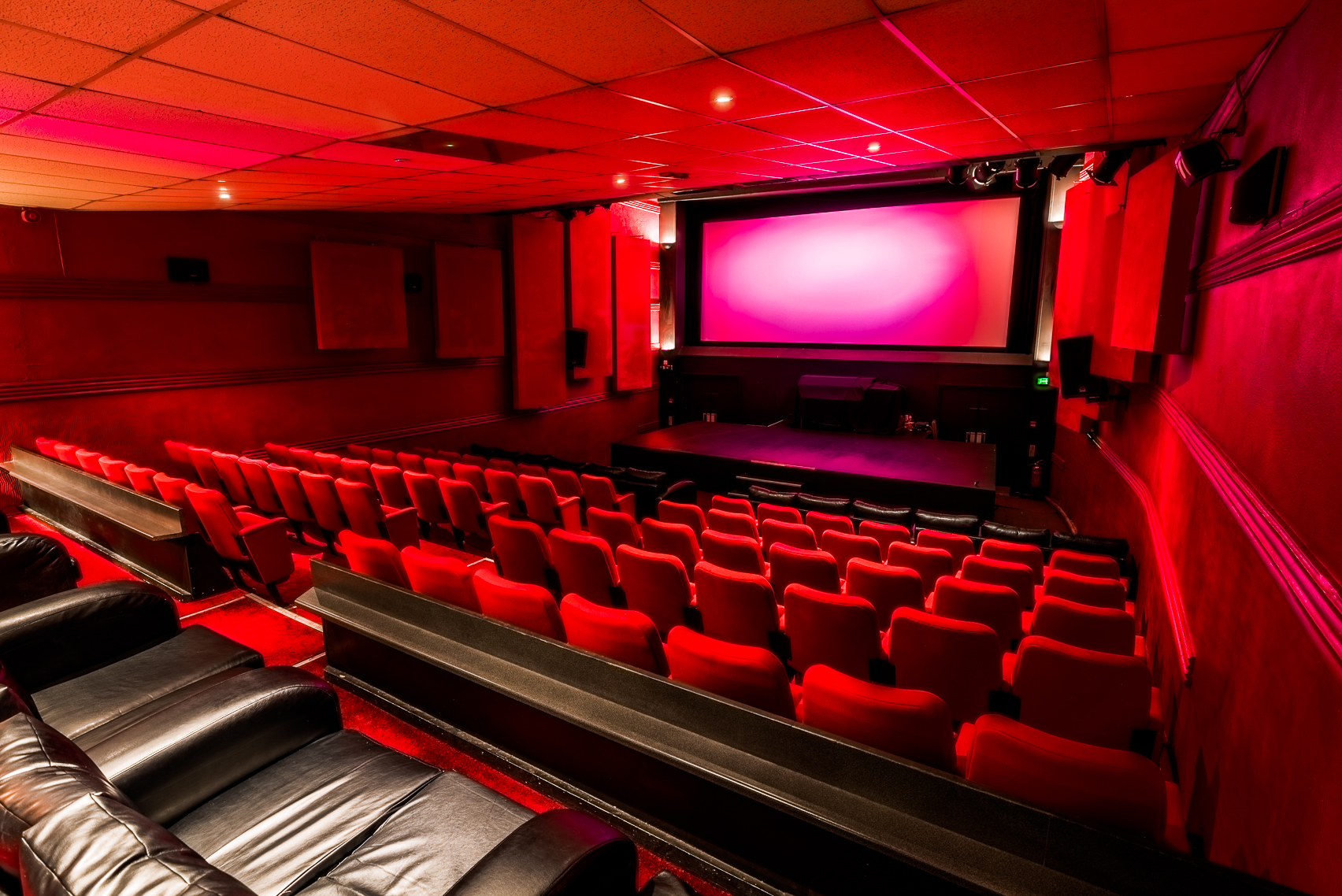 When things get tough in adult-land, there's only one thing we can do: escape into a fantasy land. So if you need to escape the real world for a while, where better to do so than at the cinema. Load up on snacks, settle into a new release, or an old favourite, and enjoy the escapism for a few precious hours. Two of our favourite independent cinemas you definitely need to check out are: The Electric and The Mockingbird Cinema And Kitchen. Both are wonderful, and have the IB stamp of approval.
Remember you can enjoy concessionary rate tickets (savings of £3 or more) to all screenings and events at The Electric (Sunday – Thursday) and 15% off food when watching a film (anytime) at The Mockingbird Cinema and Kitchen with your IB App too.
WATCH A FILM AT MIDLANDS ARTS CENTRE'S OPEN AIR CINEMA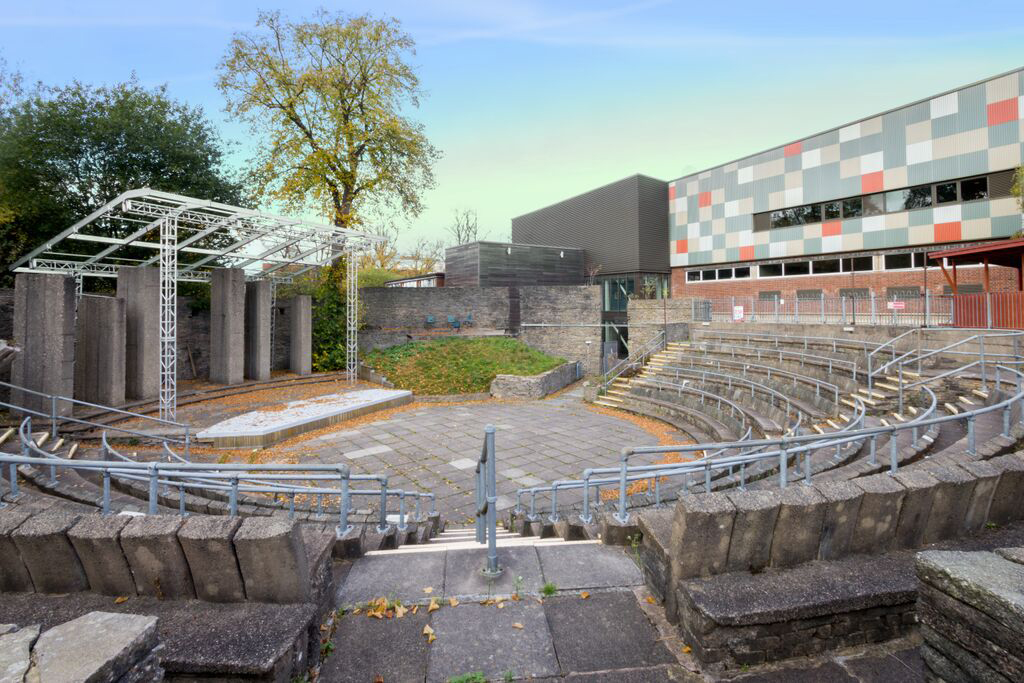 Watch the stars of Hollywood under the stars of Birmingham at Midlands Arts Centre's open air cinema. Escapism, staying up late, and a fun outdoorsy activity all combine to make this a superb way of sticking two fingers up at adulting.
You can enjoy 10% off purchases in the MAC gift shop with your IB App too.
GO SEE A PLAY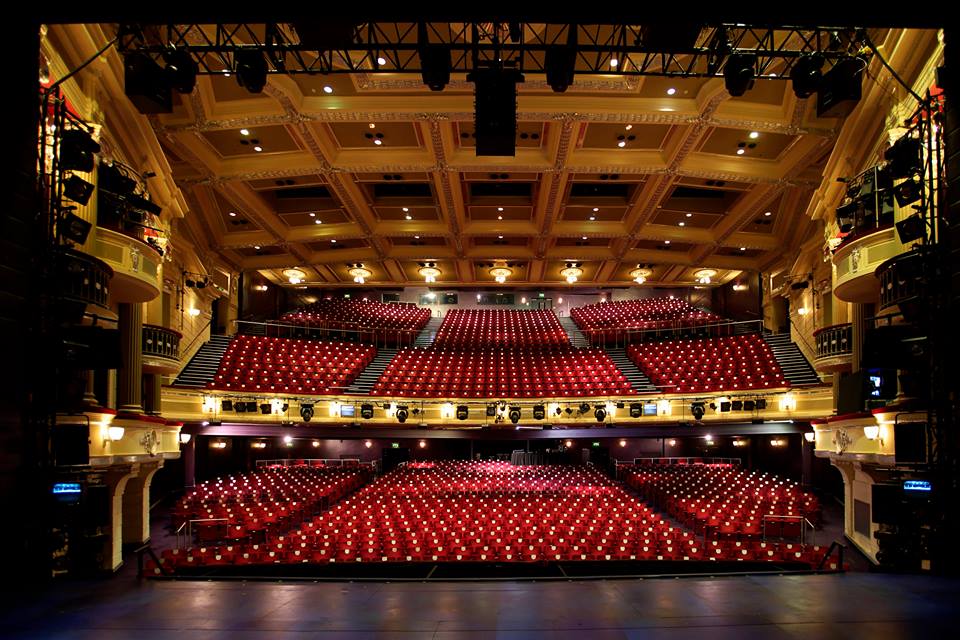 If the Cinema isn't your thing but you still want to escape into different worlds and stories, then head out to the theatre. Escape from the crippling anxieties of adulthood and into the life of another as you become engrossed in the tale told on stage. Check out Birmingham Repertory Theatre and Birmingham Hippodrome for some of the best performances to enjoy.
Remember you can enjoy a range of seasonal discounts (£3-5 minimum off tickets) to select shows and 10% off food and hot drinks at the coffee bar at Birmingham Hippodrome, and 10% off a selection of performances at Birmingham REP with your IB App too.
START A MOSH PIT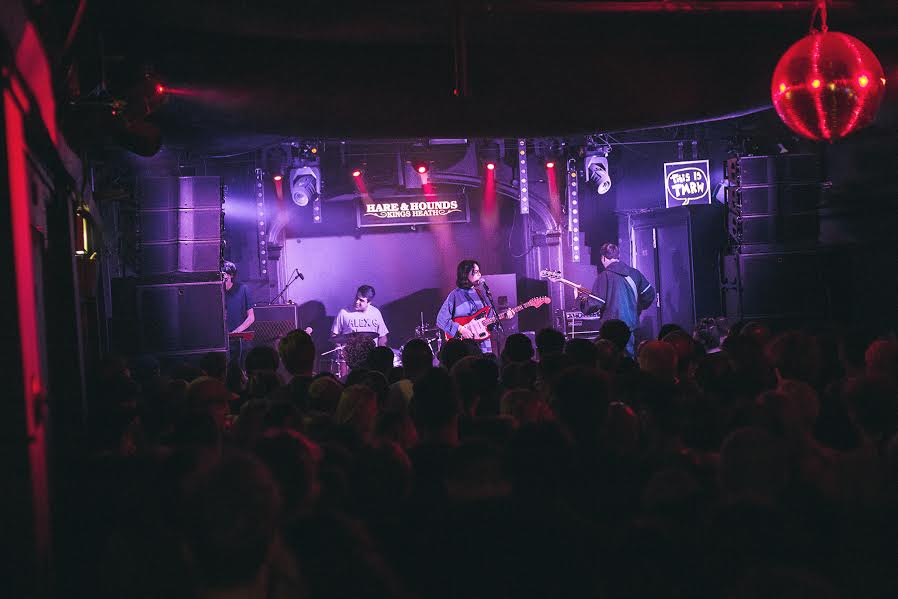 As a rebellious teenager, you may have spent many an evening bopping away to your favourite bands playing live somewhere in the city. Relive this forgotten youth with a trip to one of the city's brilliant live music venues. We suggest Hare And Hounds or The Sunflower Lounge to enjoy fantastic live bands, and release your inner teenager by starting your own mosh pit.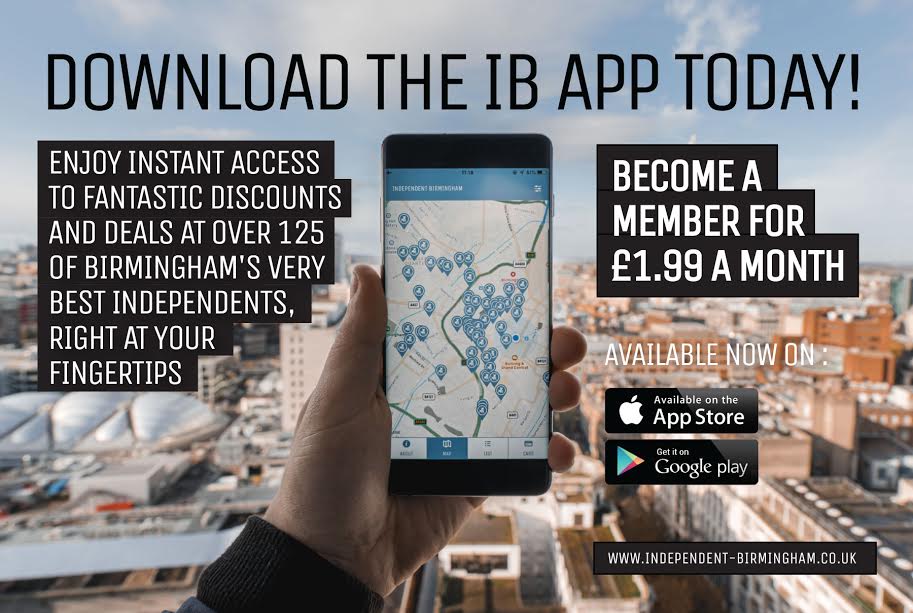 If you like to discover new hidden gems and support local, download the Independent Birmingham App.
Enjoy up to 20% off (alongside exclusive 2-for-1 offers, freebies and more) at over 125 of the very best independent cafes, bars, restaurants, pubs, theatres, cinemas, hotels, shops and experiences in Birmingham – including: Digbeth Dining Club, The Electric Cinema, Carters, Indian Brewery Snowhill, Birmingham Hippodrome, Adam's, Zindiya, The Meat Shack, Baked In Brick, BoneHead, Purnell's Restaurant, Chakana, Tiger Bites Pig, Bodega Cantina, Stirchley Wines And Spirits, Wayland's Yard, Purnell's Bistro, Midlands Arts Centre, 40 St Paul's, The Plough, Hare and Hounds, Birmingham Repertory Theatre, The Jekyll And Hyde, The Rose Villa Tavern, Cherry Reds, The Prince of Wales, The Loft, Laghi's Deli, Medicine Bakery, The Paper Duck, The Clean Kilo, The Early Bird Bakery and many more.
To download the IB App for just £1.99 a month on Apple, click here.
To download the IB App for just £1.99 a month on Android, click here.