There are chocolates, and then there are chocolates. We're here to talk about the latter.
The kind of chocolates you can only dream of – hand-made, melt-in-your-mouth, packed full of flavour. The kind of chocolates that from first taste have your eyes widening and before you know it an involuntary 'mmmmm' has slipped out. The kind of chocolates that burst full of flavour in your mouth as you crack that perfect, chocolate shell and the delectable filling spills into your mouth. Sound too good to be true? Well, we're here to make all of your chocolate fantasies a reality…
Introducing 1683 Chocolate Place.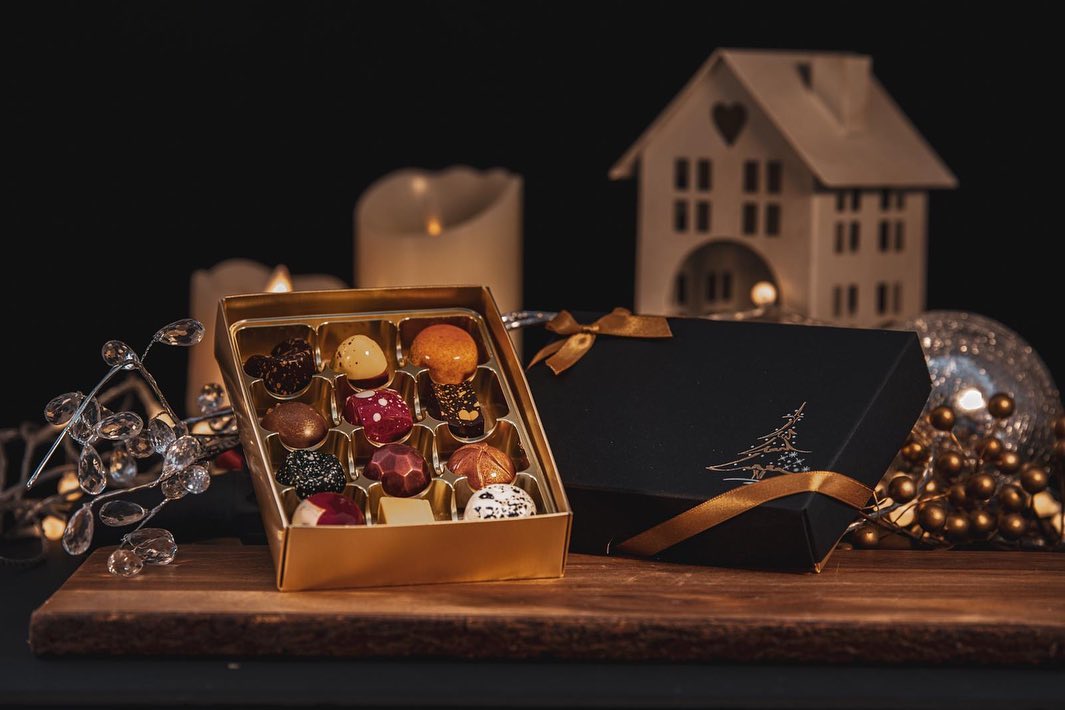 Located on the quaint Knowle High Street, 1683 Chocolate Place is the chocolate shop where all of your chocolate dreams come true.
From the instant you step foot inside 1683 Chocolate Place, your nostrils are filled with the intoxicating scent of sweet chocolate. Your eyes are drawn to the glass counters filled with the most exquisite looking hand-made chocolates. You can almost taste the chocolate swirling around in the air. This sweet little shop is a feast for all the senses, a paradise for children and adults alike – this is a chocaholic's heaven.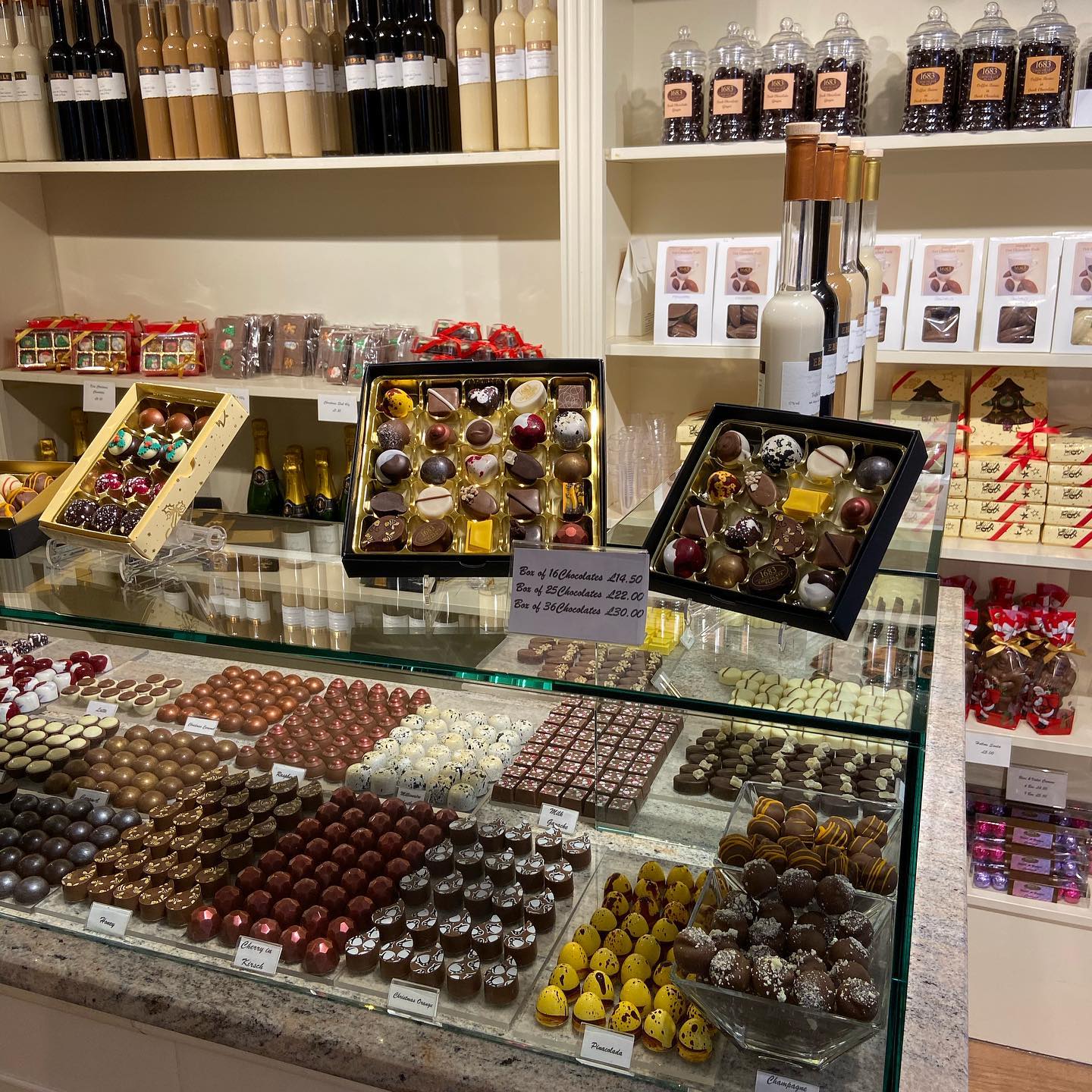 The shop is the passion project of a talented young chocolatier from Solihull, who opened 1683 Chocolate Place just after his 16th birthday. Owner, Joe, had always dreamed of opening a chocolate shop, and through hard work and pure talent he put that dream into motion, aiming to create the most beautiful and delectable chocolates around. Having trained with Callebaut at the Chocolate Academy in Banbury, Joe knew he wanted to produce the finest quality chocolates he could, and set about achieving his goals.
At 1683 Chocolate Place they don't use any additives or preservatives in their delightful chocolates, as they don't want to compromise on quality or flavour. This means most of their chocolates have a shelf life of around a week (not a problem, as they won't last anywhere near that long when you get your hands on them – trust us), but some of them will last longer (ask in store if you have any special requirements).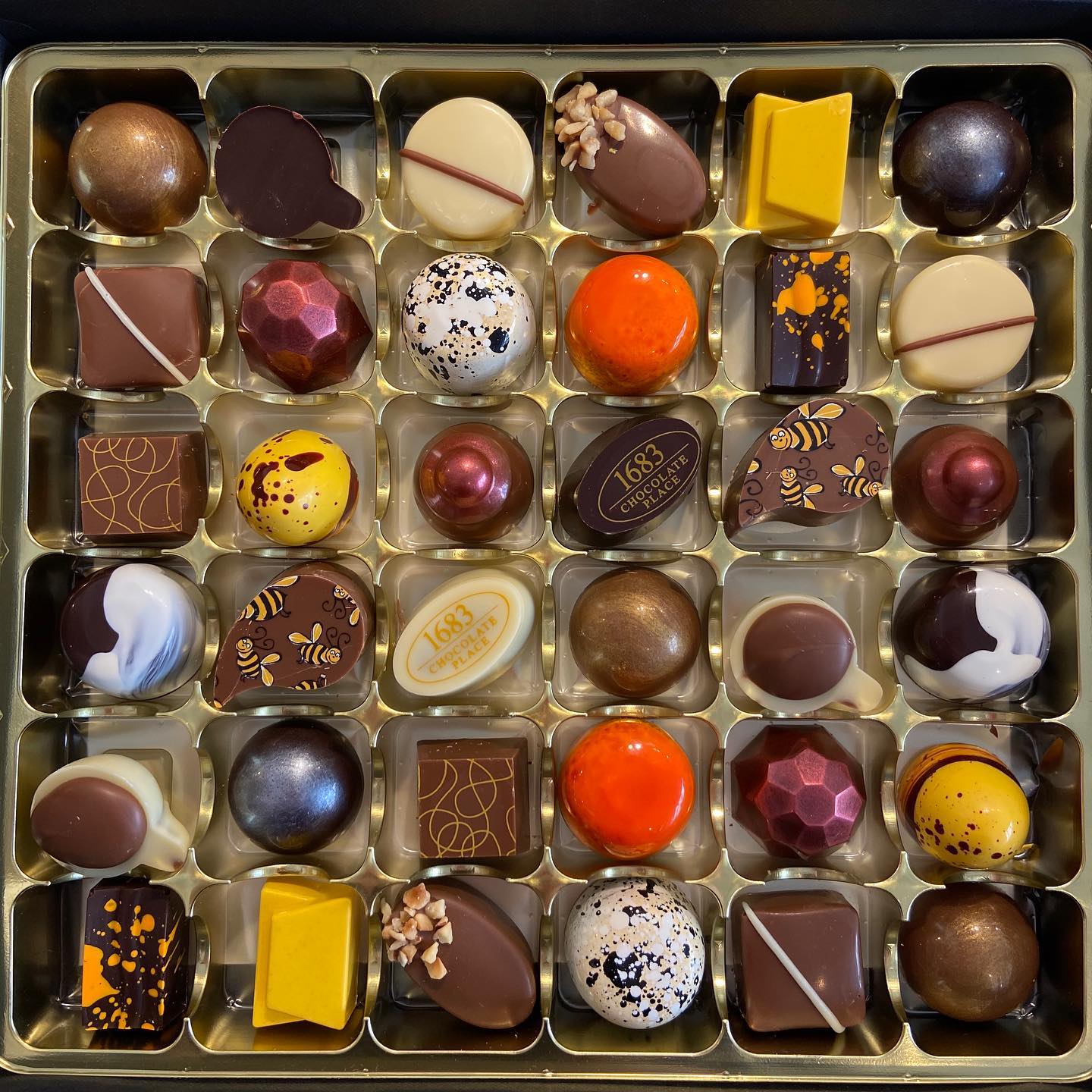 Whether it's a gift for a special occasion or to treat someone special, or whether it's a little pick-me-up for yourself, the chocolates here are beautifully hand-crafted using the finest ingredients along with Joe's talents and experience. They make the most fabulous gifts and can be beautifully presented in their stylish, branded gift boxes. Choose from the vast array of flavours – with loads of boozy, nutty, and fruity options, plain, milk, and white chocolate truffles and seasonal specials. Hand-pick your selection based on the recipient's tastes for a personal, bespoke touch.
The shop itself is reminiscent of days gone by, when high streets used to be filled with independent, local artisans and crafters. As you peek through the vintage window, you can see the shop filled with chocolatey treasures. From the counters lined with rows of artisan truffles, to the shelves packed with chocolate figurines, bottles of chocolatey liqueurs and more, it really is a delight for all chocolate lovers.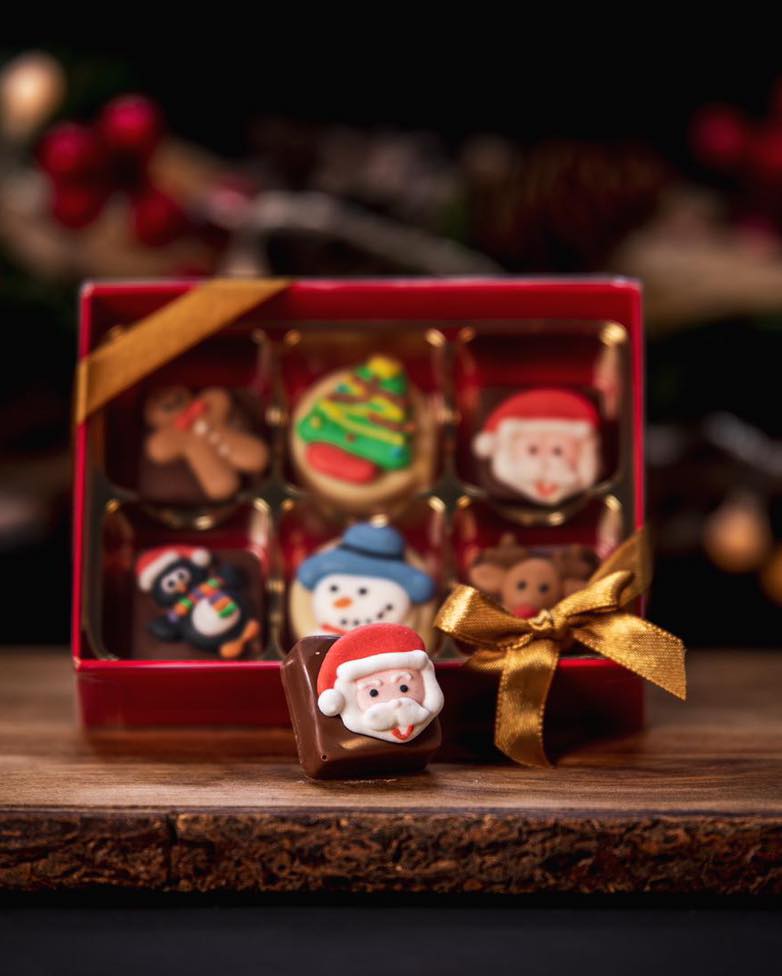 If you're looking for a wonderful gift for a loved one, friend or family member, or if you just love chocolate – a visit to 1683 Chocolate Place is an absolute must.
Now Offering Independent Birmingham Members: 10% off all purchases (to redeem online, use the code: IB10)