"Only in our dreams are we free. The rest of the time we need wages" – Terry Pratchett.
A good night's sleep can do wonders for the soul and waking up early, fresh and  eager to tackle the day brings with it a positive feeling of immense power – a feeling that today you can achieve anything you set out to do and nothing can bring you down. Indeed, it's only when taking the moment to reflect upon the human mind that we recognise its unique and awesome ability and so, like all good things, the mind should be taken care of and nurtured. And nothing takes care of the brain better than a great night's sleep. So, with eyelids becoming ever heavier, we set off in search of a place where slumber is taken very seriously indeed.
Welcome to BLOC Hotel – because only when you dream can your dreams come true.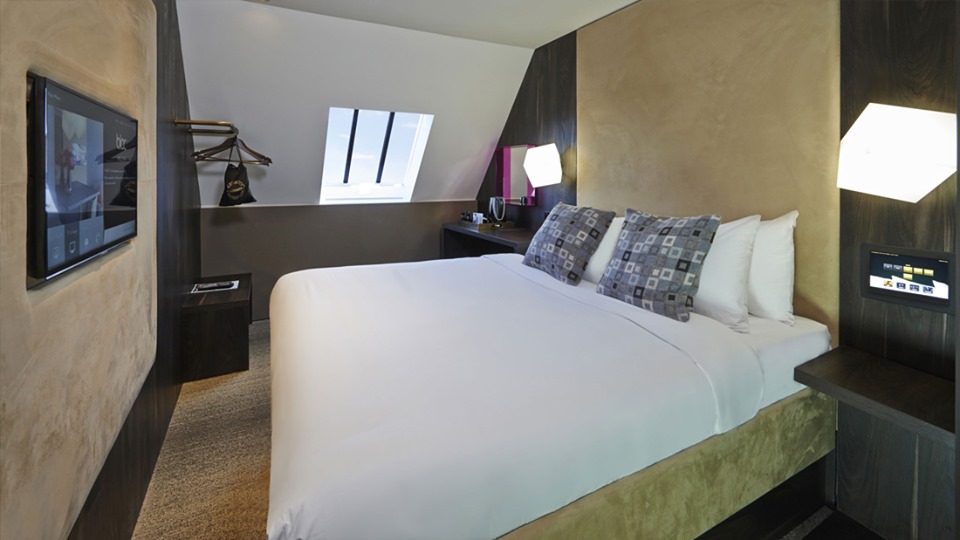 Located on Caroline Street (just off St Paul's Square), BLOC Hotel is a stylish and contemporary 73-room hotel dedicated to providing inquisitive visitors to Birmingham's Jewellery Quarter with the perfect night's sleep and a great location from which to explore the incredible places to eat, drink and shop in the city.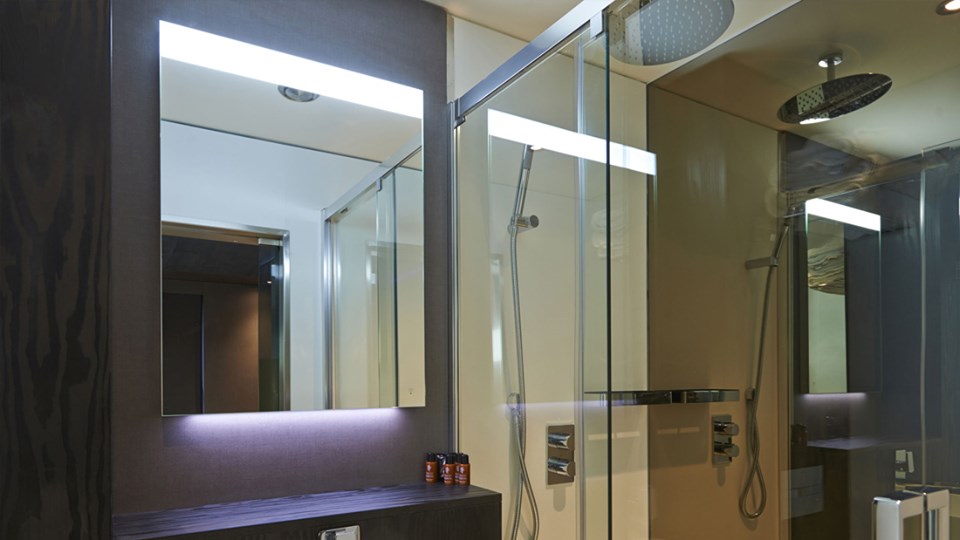 Having worked with a Scandinavian Sleep Institute in order to ascertain the optimum temperature and humidity settings for a peaceful night's sleep, it's safe to say that BLOC Hotel really has gone the extra mile to provide its guests with all they need and more to be able to wake up refreshed in the morning – and that's only the tip of the iceberg. The concept and philosophy behind BLOC Hotel is both innovative and a breath of fresh air in that by understanding that most travellers and hotel guests merely look for somewhere to bed down for the night and are more interested in exploring the city they are visiting, there's really no need for huge, unsightly wardrobes and all manner of frivolous attachments and gizmos to rack up the prices – just a sleek and elegant place to lay your head to rest after a long day of business meets or eating your way through Birmingham's infamous foodie scene.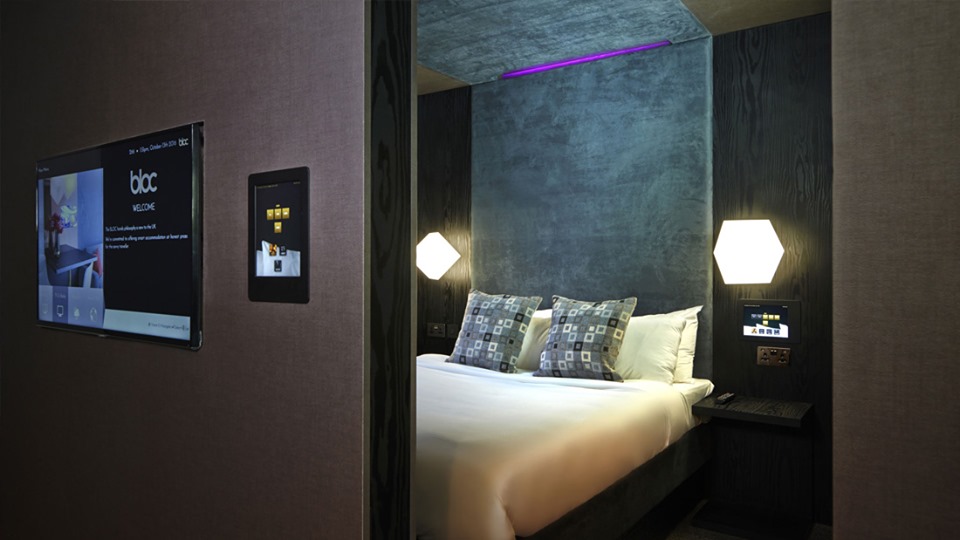 The rooms themselves are both stylish and modern, with ambient lighting and a king-sized bed with a pocket-sprung mattress and Egyptian cotton sheets (for that incredibly comfy night's sleep) dominating the scene. Whilst minimal, the rooms are cosy and efficient, containing all you'd ever need for the ideal stay – free, super-fast Wi-Fi, an Italian styled wet room with drench shower and, of course, a high definition LED TV mounted on the wall opposite the bed. Bliss! Indeed, it's not only the rooms of BLOC Hotel that exude minimal-chic, the hotel itself is certainly artistic in nature with its clean-cut exterior and the intriguing cuboid lights affixed to the ceiling of the lobby definitely making it stand out from the crowd.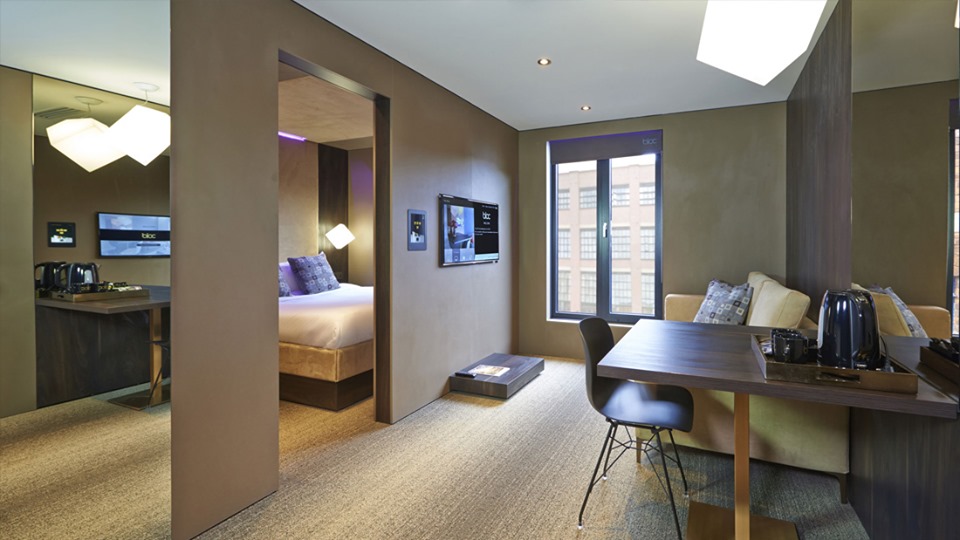 The idyllic location of BLOC Hotel is another of its key attributes in providing weary travellers and inquisitive city-dwellers with the complete stop-over experience – situated a mere 30 second walk away from the fantastic coffee shops, bakeries, restaurants and bars to be found in and around St Paul's Square (not to mention the wonderful independent businesses the Jewellery Quarter has become renowned for), as well as being a stone's throw away from the city centre. By being extremely well priced and injecting both style and comfort into your hotel stay, BLOC Hotel have really set the standard for the modern city-stay and are definitely high on your priority list should you be planning to stay a weekend trip to the second city or if you're on a night out and simply too lazy to catch a taxi home – a good night's rest in a warm and cosy bed will do wonders for that hangover!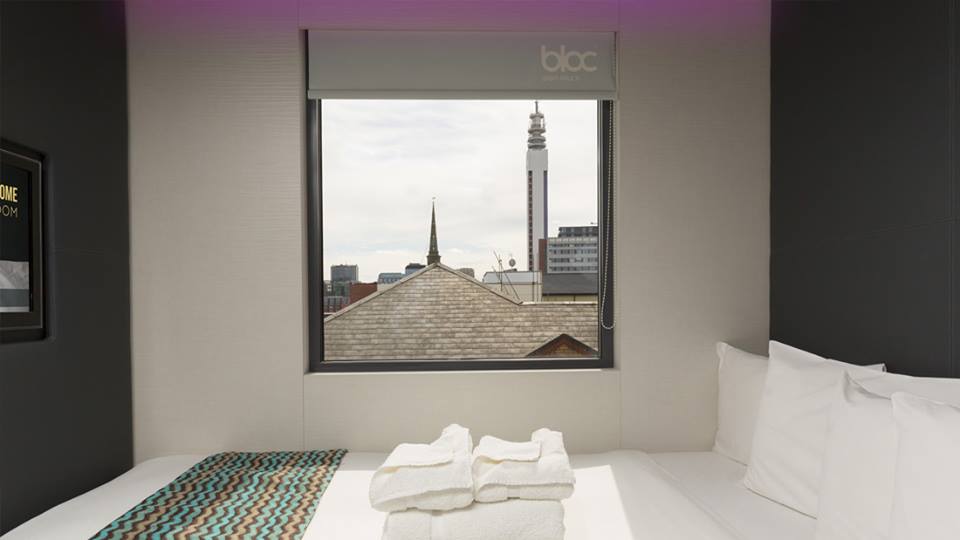 Now offering Independent Birmingham Members: 15% off the best available rate using the code: INDBIRM15
Terms and Conditions
Booking using the discount code must be done online via the BLOC Hotel 

website

.
Please present your Independent Birmingham App upon arrival in order to redeem the offer.