We need to talk about sandwiches.
The humble sandwich is quite remarkable. It comes in many forms, and each one is equally delicious as the last. Whether it's a simple bacon butty, a toasted ciabatta, a Japanese sando, a grilled cheese, a cubano, a meatball sub, or a croque monsieur – if it has tasty fillings and comes sandwiched between some form of bread, we want to eat it. So simple and convenient, so varied and versatile, so delicious – nothing beats a great sandwich. We love all sandwiches, but one of our very favourite types of sandwich is the bánh mì. And we know just the place to go when the bánh mì craving strikes…
Introducing Brúm Mì.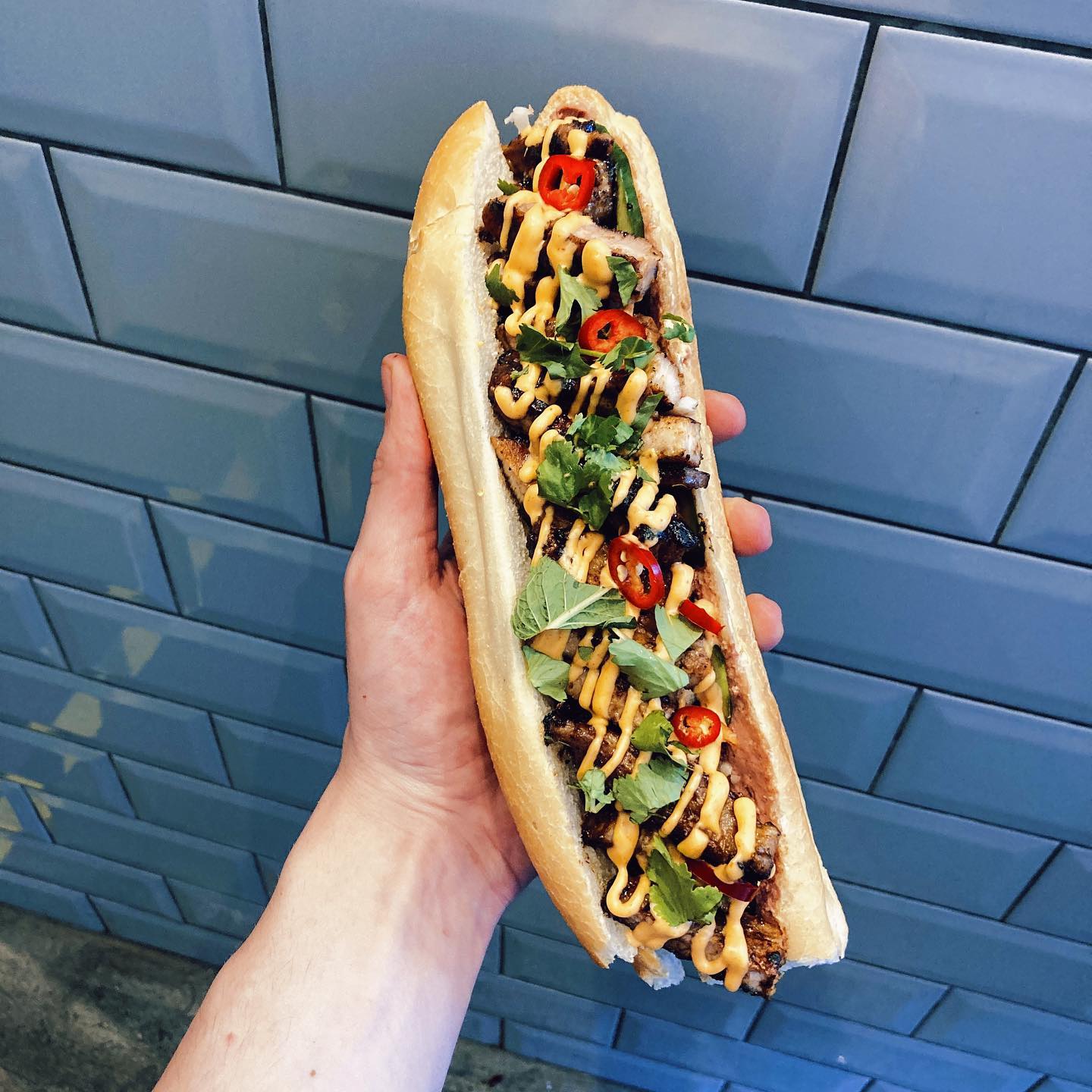 Located at The Dark Horse, Moseley, Brúm Mì is the Vietnamese street food pop-up slinging banging bánh mìs and lots, lots more.
Brúm Mì was born in the infamous lockdown of 2020, where they began creating bánh mì for click and collect orders, and two years on they're still going strong. Brúm Mì's founders were inspired by their travels around Asia and particularly the delicious, fresh food they enjoyed in Vietnam (check out their socials for some 'Throwback Thursday' photos of them on their Vietnamese travels). Without a doubt their favourite dish was the bánh mì, so they decided to bring some banging bánh mì to Brum.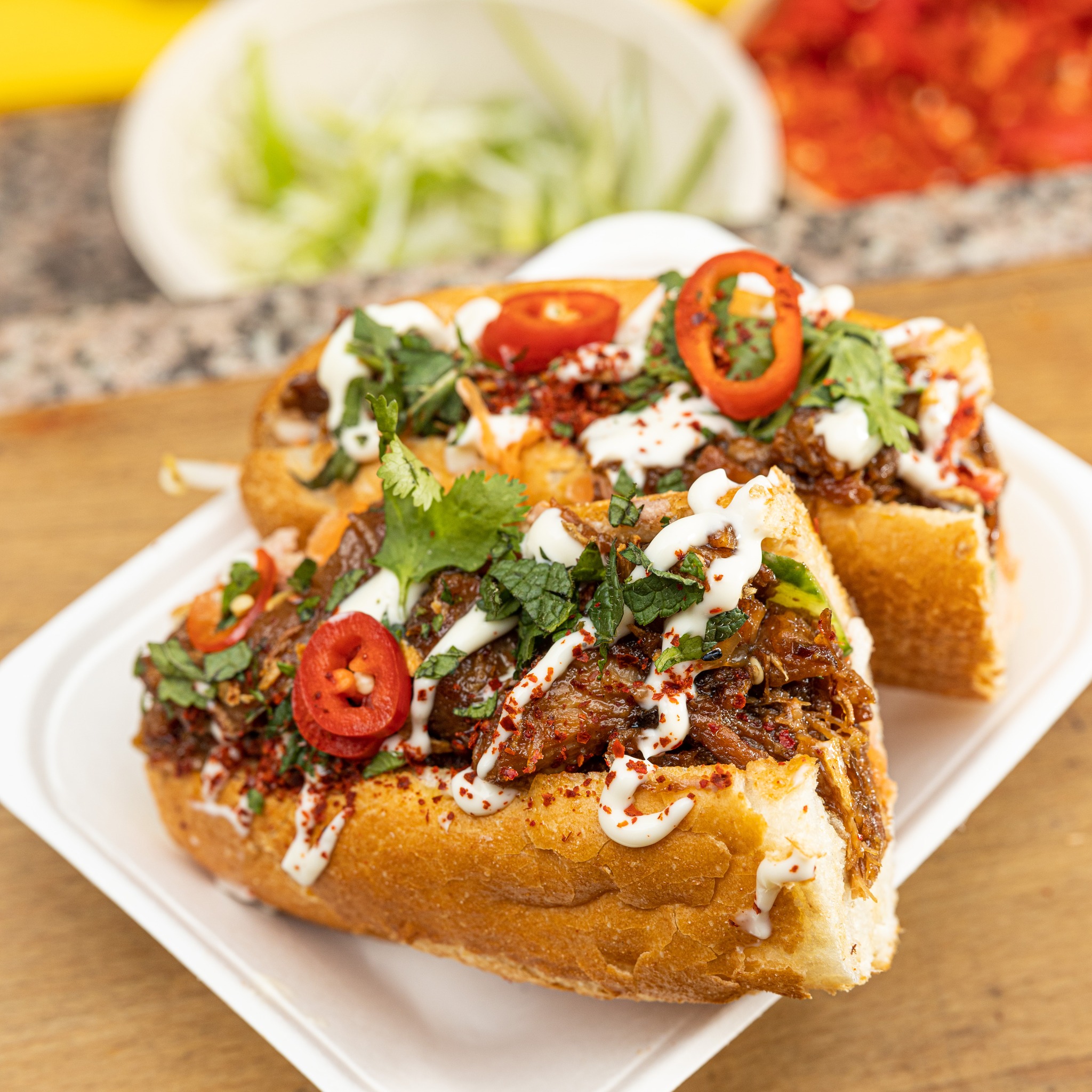 For those who don't know, bánh mì are a Vietnamese dish with French influences centred around crispy baguettes, sliced lengthways and filled with all manner of tasty fillings (think pickled vegetables, fresh coriander, chillies, mayo, and delicious meats). At Brúm Mì, this is their speciality dish and for your filling you can choose from the likes of lemongrass fried chicken, char siu pork, or vegan seitanic bites. Whichever filling you choose, each warm baguette comes filled with pate, carrot and daikon pickles, coriander, mint, chillies, cucumber and your chosen filling, finished off with a drizzle of their house sauces. Yum!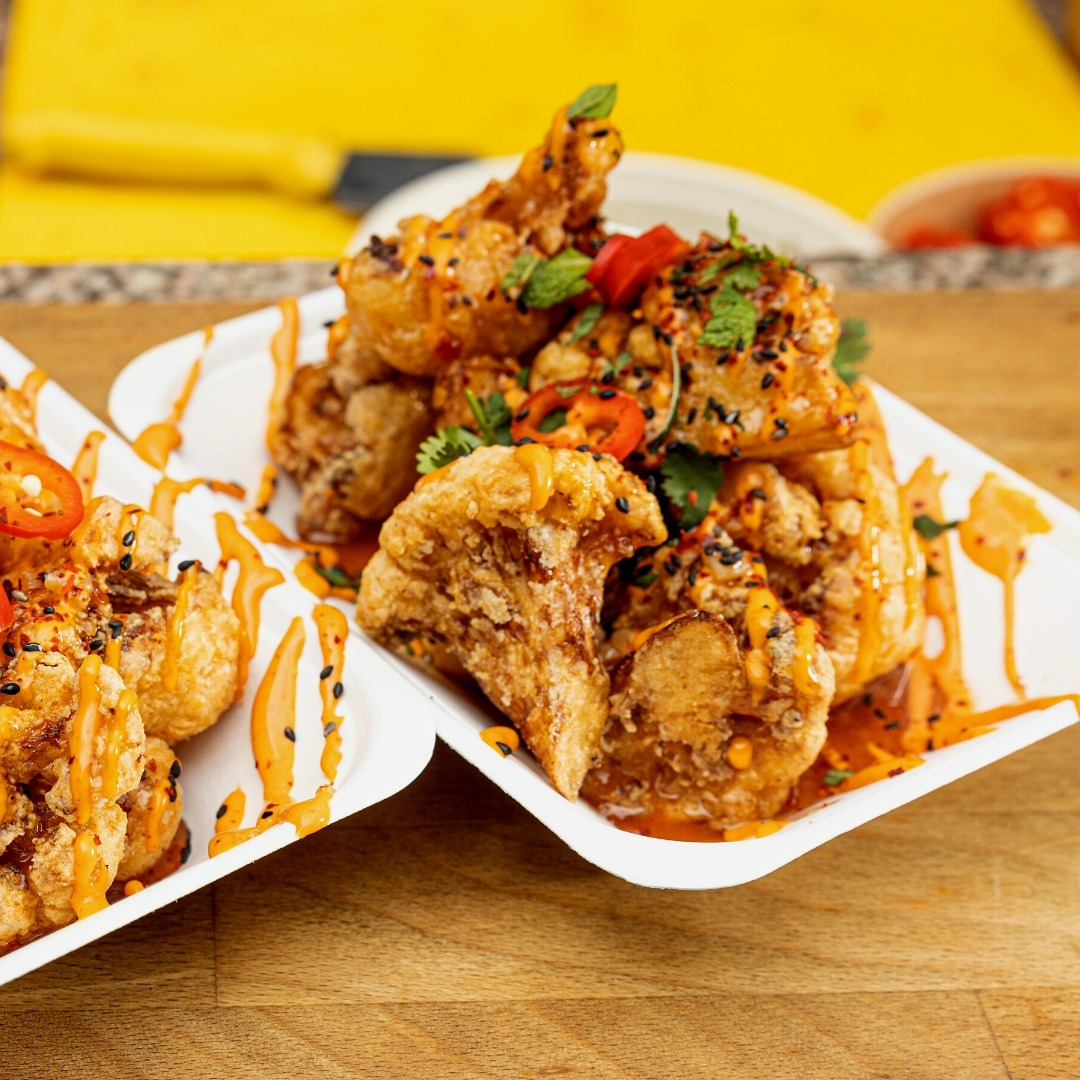 At Brúm Mì, it isn't just bánh mì you can enjoy, they also have other Vietnamese inspired dishes for you to munch on. Also on the menu are fried chicken (your choice of 24-hour brined wings fried in potato flour or crispy fried strips) in a variety of flavours, a lemongrass fried chicken burger, a vegan lemongrass fried cauliflower burger, and mains such as fried chicken or vegetable curries served with jasmine rice and a char siu pork rice bowl.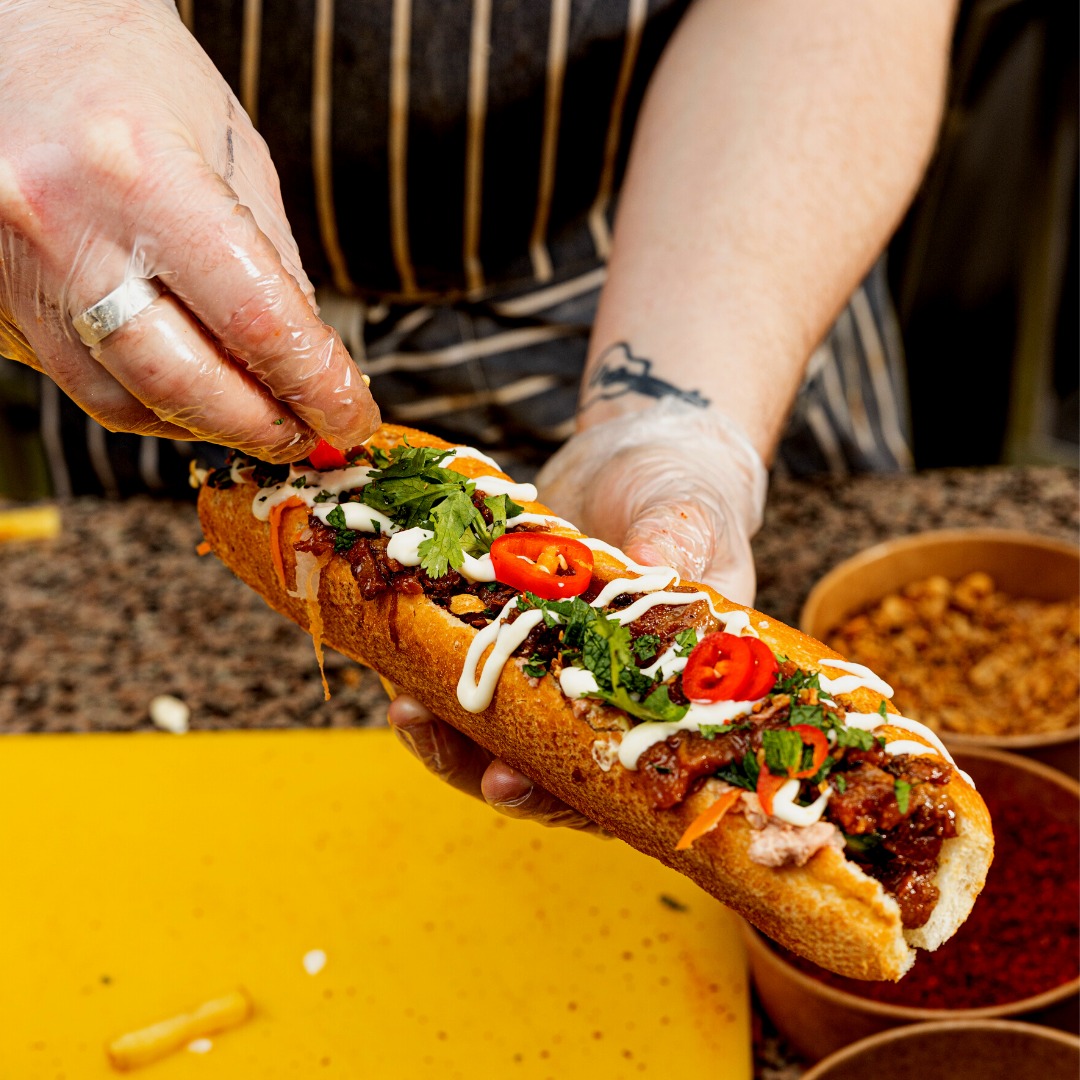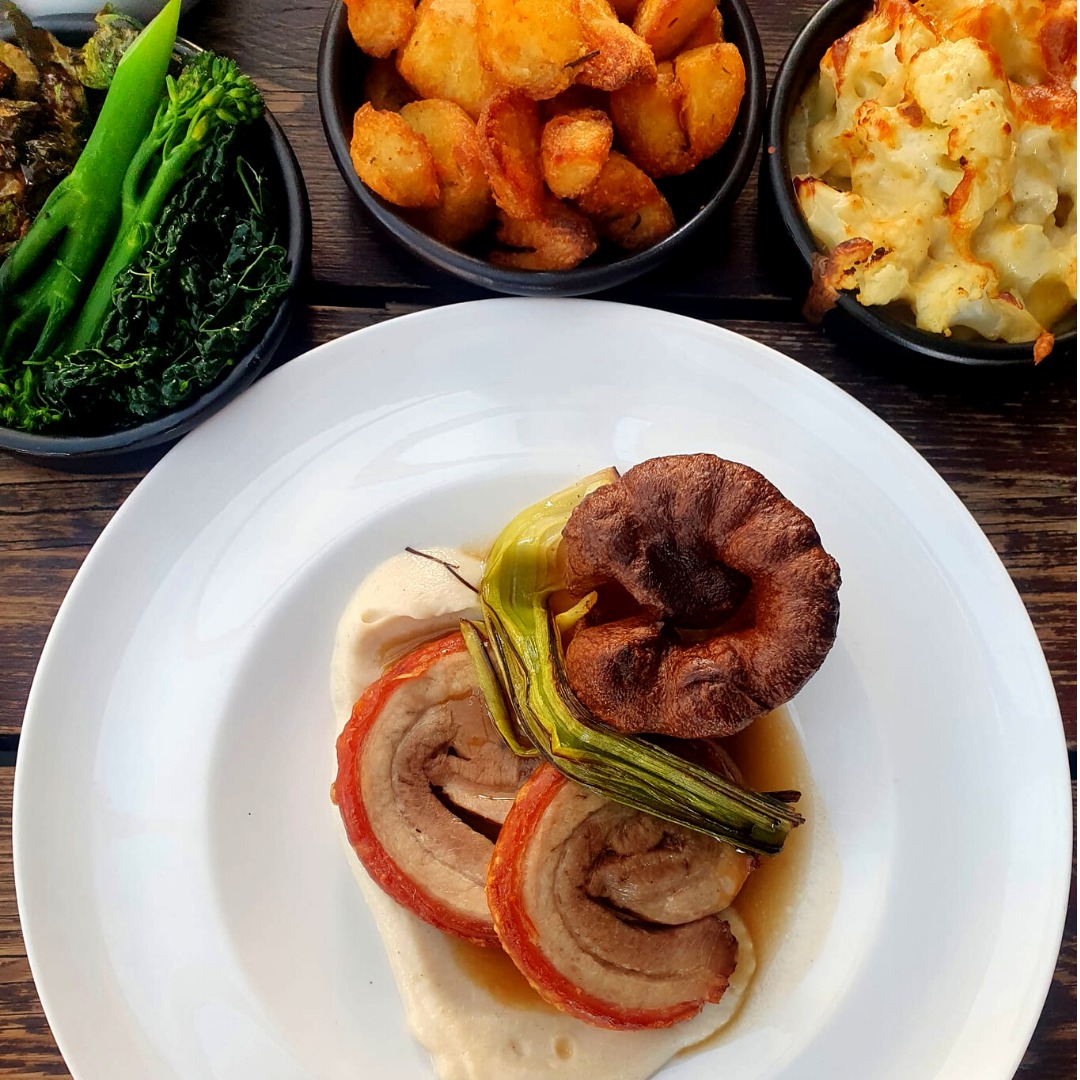 In utterly game-changing news, they also offer an amazing Sunday Roast with a little Vietnamese twist. Think along the lines of honey and soy glazed roast chicken or rolled porchetta with lemongrass stuffing, served with all the trimmings – roast potatoes, Yorkshire pudding, seasonal greens, deep fried sprouts and a pho style gravy! The perfect choice if you fancy something a little different to the traditional Sunday roasts.
Another noteworthy day to put in your diary is Wednesday. 'Why?', you may ask – well, because on Wednesdays it's all about the wings. Every Wednesday is Wing Wednesday, an all-you-can-eat wing fest where Brúm Mì's glorious wings are priced at just 50p each. If you're not spending at least £10 on wings, we're disappointed in you. If you can spend £20 you're a legend. Challenge accepted.
Whilst they have a permanent home at The Dark Horse, you will also find Brúm Mì hitting the street food circuit and popping up elsewhere in the city (and beyond). So, if you're in the mood for a sensational bánh mì or an epic Sunday Roast with a twist, go visit Brúm Mì at The Dark Horse!
Now offering Independent Birmingham Members: 15% off the bill (excluding Wing Wednesdays)