Birmingham is well and truly on board the pizza train.
We've always loved pizza, but there once was a time when a fantastic pizza was hard to find in this great city of ours. Now, however, we're spoilt for choice on where to get our pizza fix. Pizzerias, like craft beer bars and taprooms, seem to be springing up overnight from the centre to the suburbs and, well… we're not mad about it. It can be difficult to stand out from the crowd, but one new indie is doing just that. All aboard, this train is about to leave the station. Next stop: Moseley. Choo choo.
Introducing Peacer.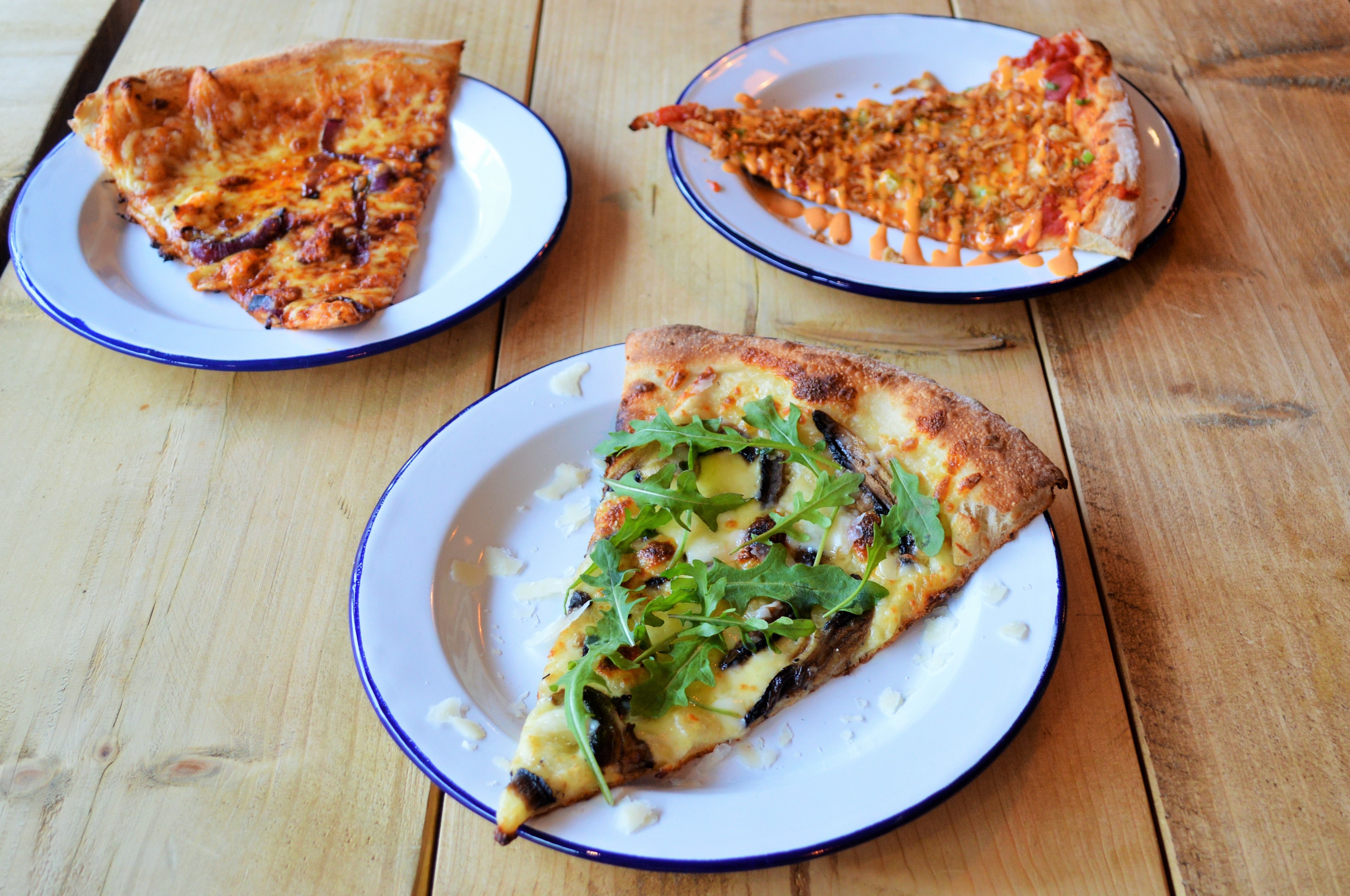 Located on Woodbridge Road, Moseley, Peacer is a New York style pizza-by-the-slice shop making all of your pizza dreams come true.
"Not another pizza place?" we hear you cry. Well, before you roll your eyes and switch off, let us tell you that this particular pizza place is bringing something new and exciting to the (pizza-laden) table. They don't just have one unique selling point, they have two, and if that's not a reason to read on, we're not sure what is.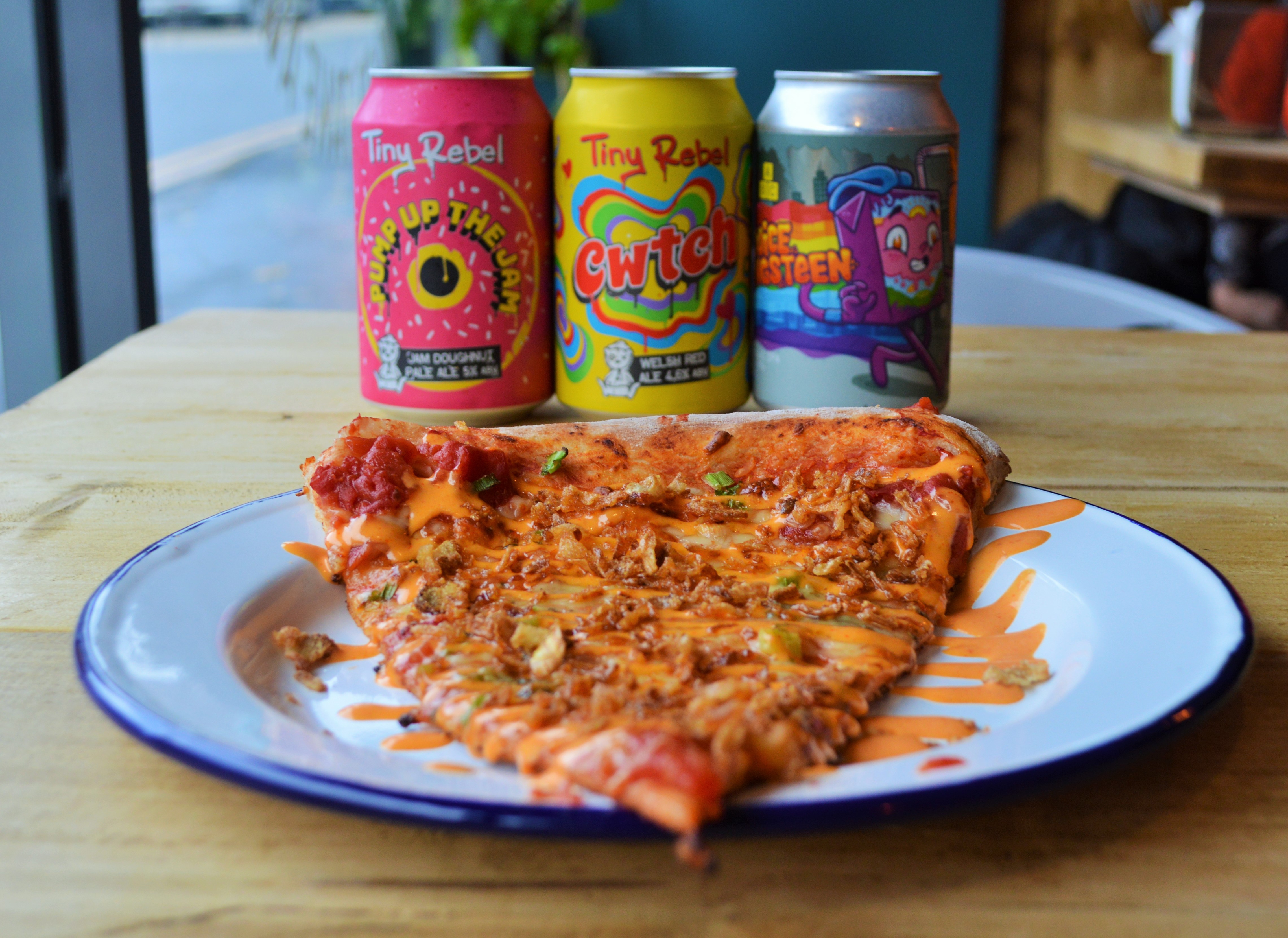 First up: this pizza shop is purely vegetarian. That's right, no meat or fish in sight. Why, you might ask, and the reason is simple: the guys over at Peacer don't believe their pizzas need meat. Their delicious slices are enough to keep even the most hardened carnivores coming back again and again for another bite. Trust us, and give them a try for yourself.
The second thing that makes this new kid on the block special is that they are doing pizza differently to others in the city. Taking inspiration from across the pond, they are selling 20" pizzas by the slice – in a style made famous in the great pizzerias across New York city. Now you can enjoy a slice of the Big Apple here in Brum.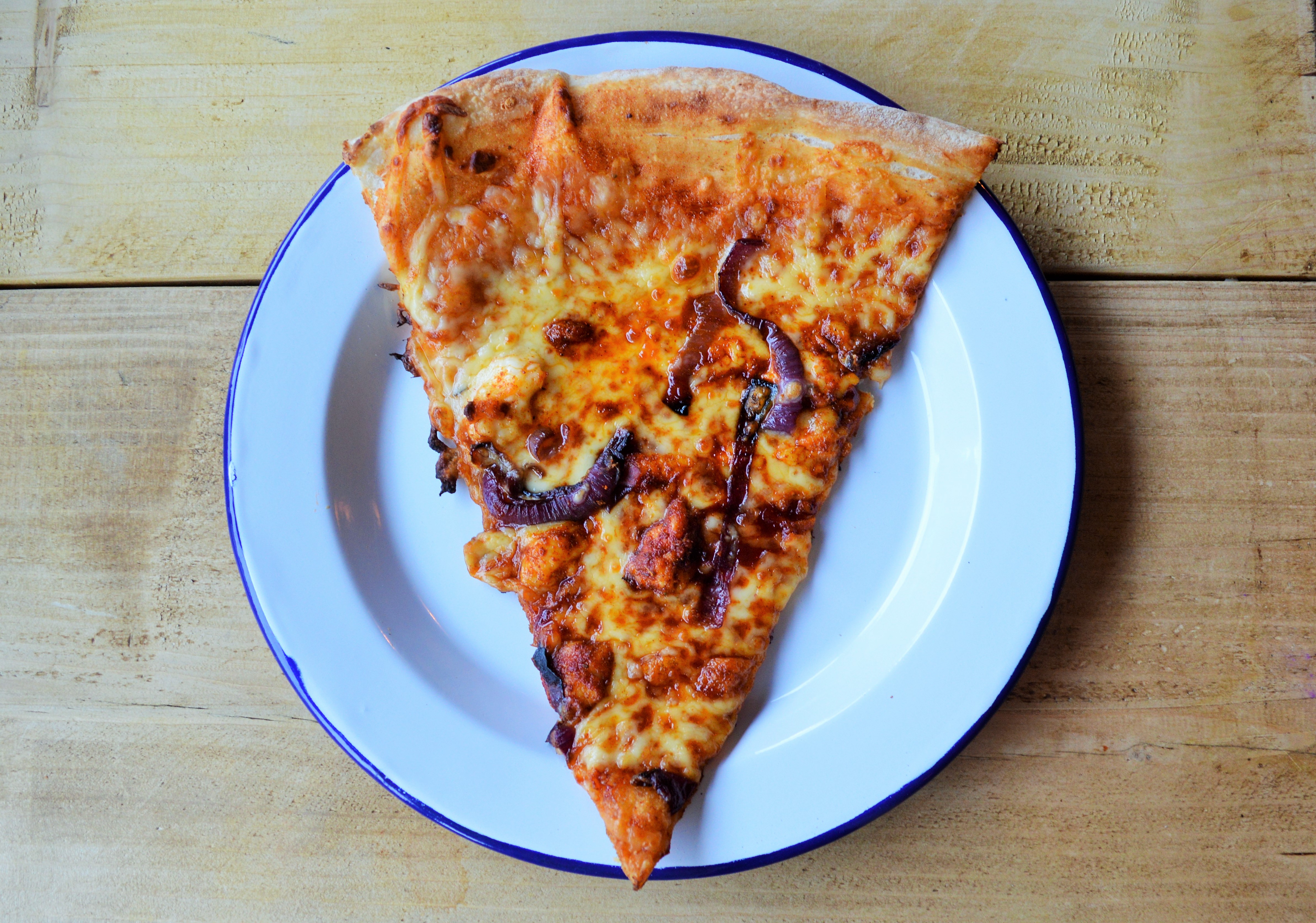 At Peacer, they believe in doing a few things really well, rather than trying to do loads of things and not quite hitting the mark – an ethos we can totally get behind. That's why their menu is simple with just six pizzas (including one vegan option) and three sides. Making sure that they nail this small selection every time means their customers are getting the best experience possible (and will keep coming back for more).
On that theme – let's talk about the dough. The base (figuratively and literally) to any amazing pizza is the dough, so it needs to be outstanding. That's why these guys make their dough in-house in a slow fermentation process. They give their dough the care and attention it deserves, and this shows in their incredible pizzas.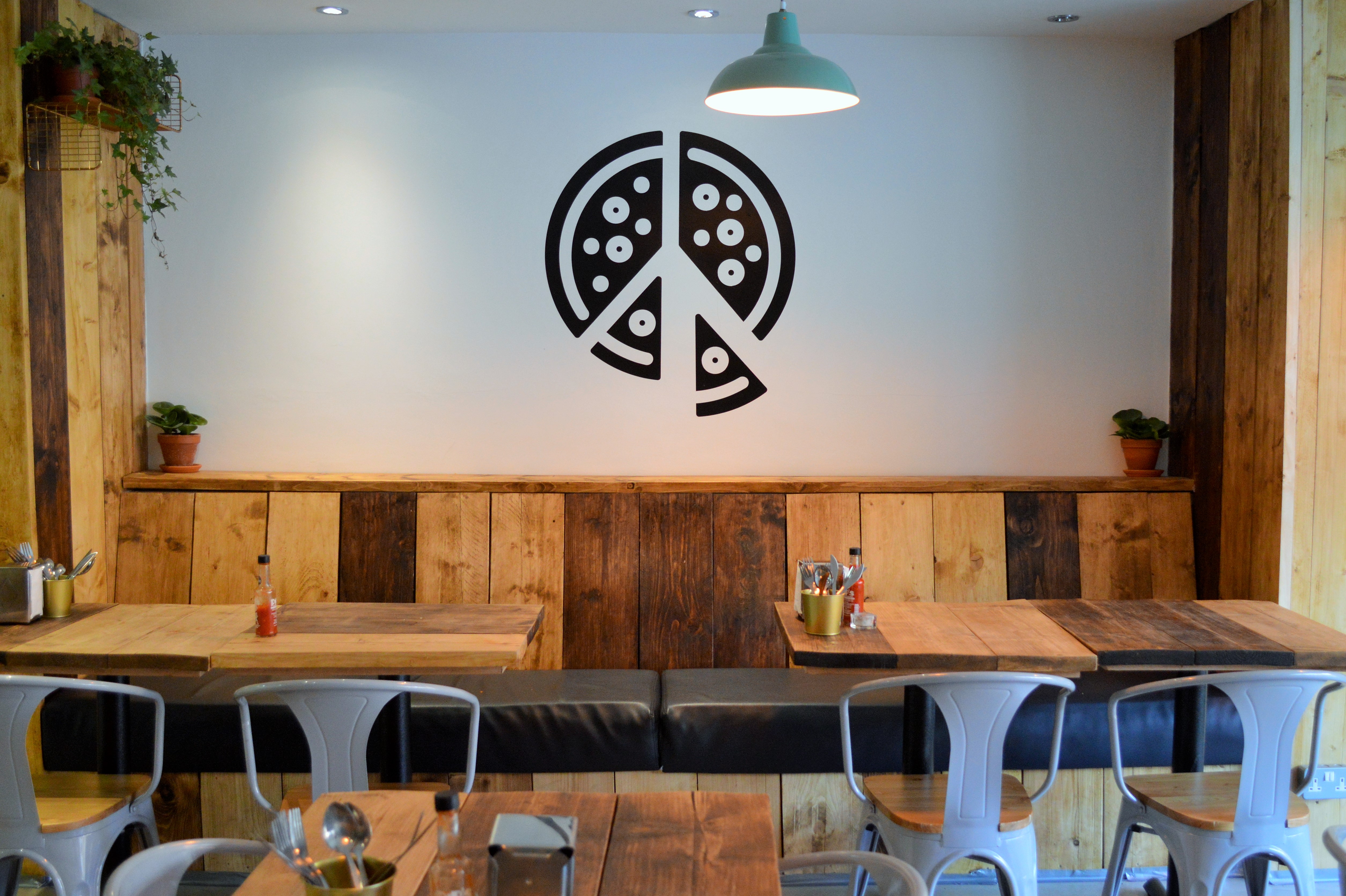 The restaurant itself is a stylish yet laid-back space. The mixed wood tables and moody blue walls give the space a cosy feel that's cool and just the right amount of edgy. You can enjoy your pizza slices in the eatery, sitting at one of the tables, or if you prefer you can take them out with you – for an ultra quick (and convenient) grab-and-go lunch or dinner. They also offer take-away pizzas where you can mix and match up to 8 different slices to make up one 20" pizza (great for a group of friends who can't decide on one flavour, or if you just want to try a few).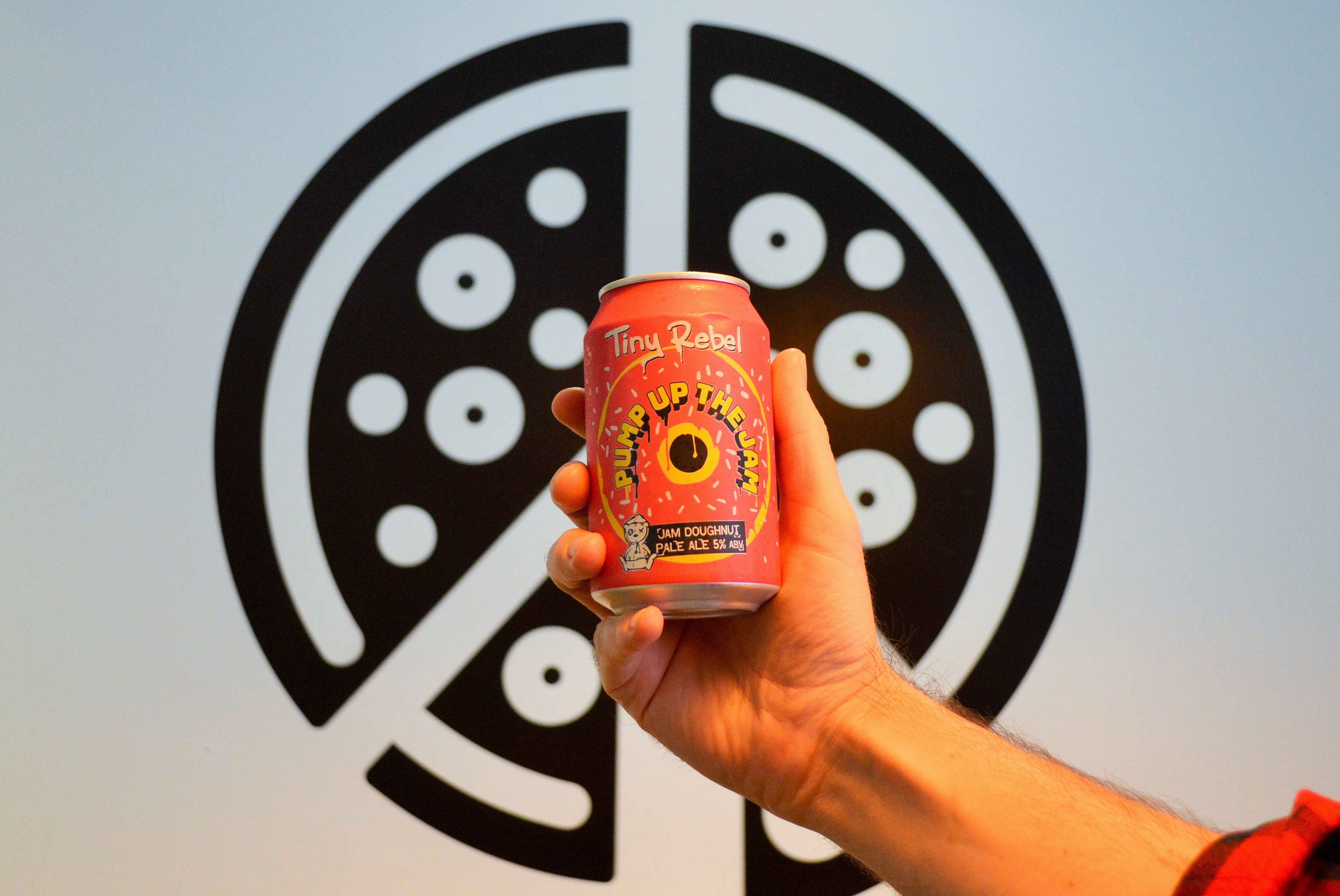 To accompany your pizza, you'll need a drink. As much consideration has gone into the drinks offering as has gone into the pizzas, with a selection of craft beers, natural wines (supplied by local legends, Wine Freedom, no less), soft drinks and hot drinks available. Their coffee is supplied by local coffee roasters, Monsoon Estates, to give them a great taste.
So if all of this is making you hungry (us too), then make sure you head to Peacer for a slice of the action – and get ready to fall in love with this fantastic restaurant at first bite.
Now offering Independent Birmingham Members: 15% off the bill