Not all burgers are created equal.
Although there's no shortage of great burgers to be found in Birmingham, variety is, as they say, the spice of life. So when we stumble upon yet another amazing burger place, we just have to let you all know.
Introducing Burger-Me-Up.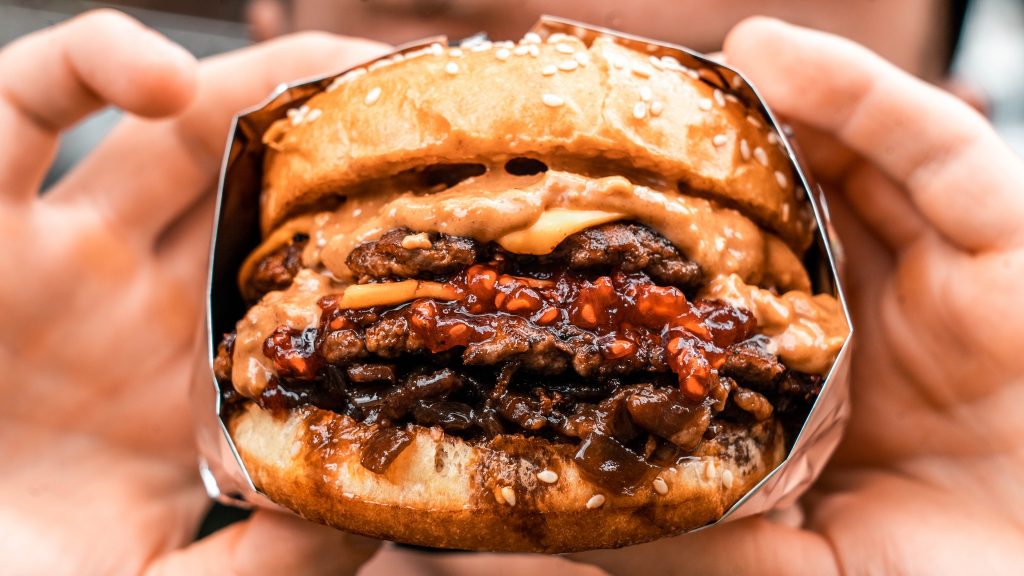 Located on Bristol Road, Selly Oak, Burger-Me-Up is the independent burger bar making your wildest burger dreams come true.
We love a good burger. There's nothing quite like sinking your teeth into a hand-smashed patty, smothered in cheese and sauces, and encased in a soft fluffy bun. It's the ultimate indulgence. A naughty treat to satisfy those hunger pangs. It's the best.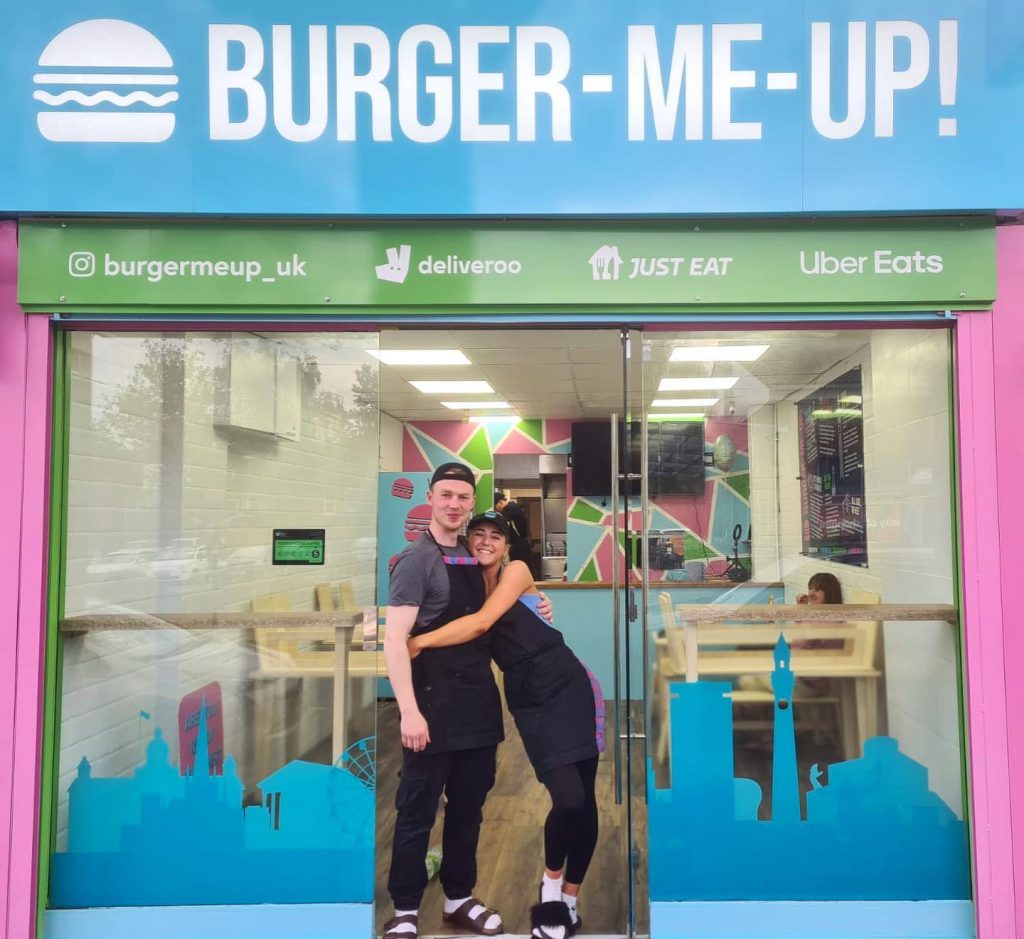 At Burger-Me-Up they're all about delicious flavours and quality ingredients. All of their sauces are homemade which means that as well as the standard flavours, they can add some tasty and unique flavour combos too. They offer mouth-watering hand-smashed patty burgers as well as fried chicken burgers and some veggie/vegan options. They also offer the option to switch to a gluten free bun if you'd prefer.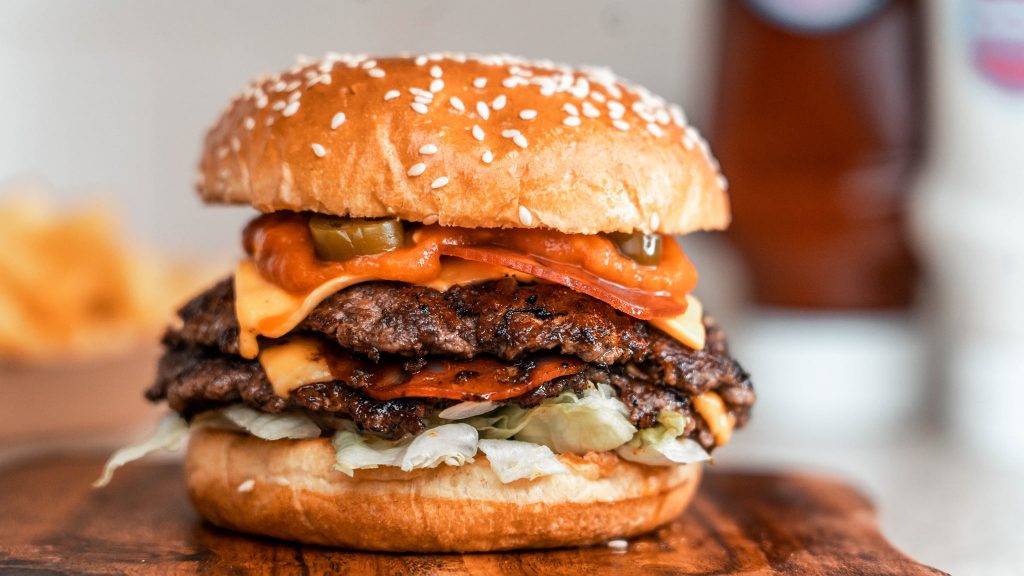 On the menu at Burger-Me-Up are a good selection of both classic and creative flavours. As well as offering the likes of their Classic, BBQ Bacon Cheese and the Chicken-Me-Up, they also offer the Daredevil Beef (or Chicken!) featuring British Beef Patties (or chicken breast patty), Chorizo Rings, American Cheese, Shredded Lettuce, Jalapeños and Daredevil Sauce. But by far one of their most popular choices is the PB Jelly-Me-Up – British Beef Patties, American Cheese, Nan's Raspberry Jam, Bacon and Onion Jam, and Crunchy Peanut Butter. Featuring raspberry jam made by co-owner Alex's Nan, it sounds whacky but it really works! Don't believe us? Go try it for yourself…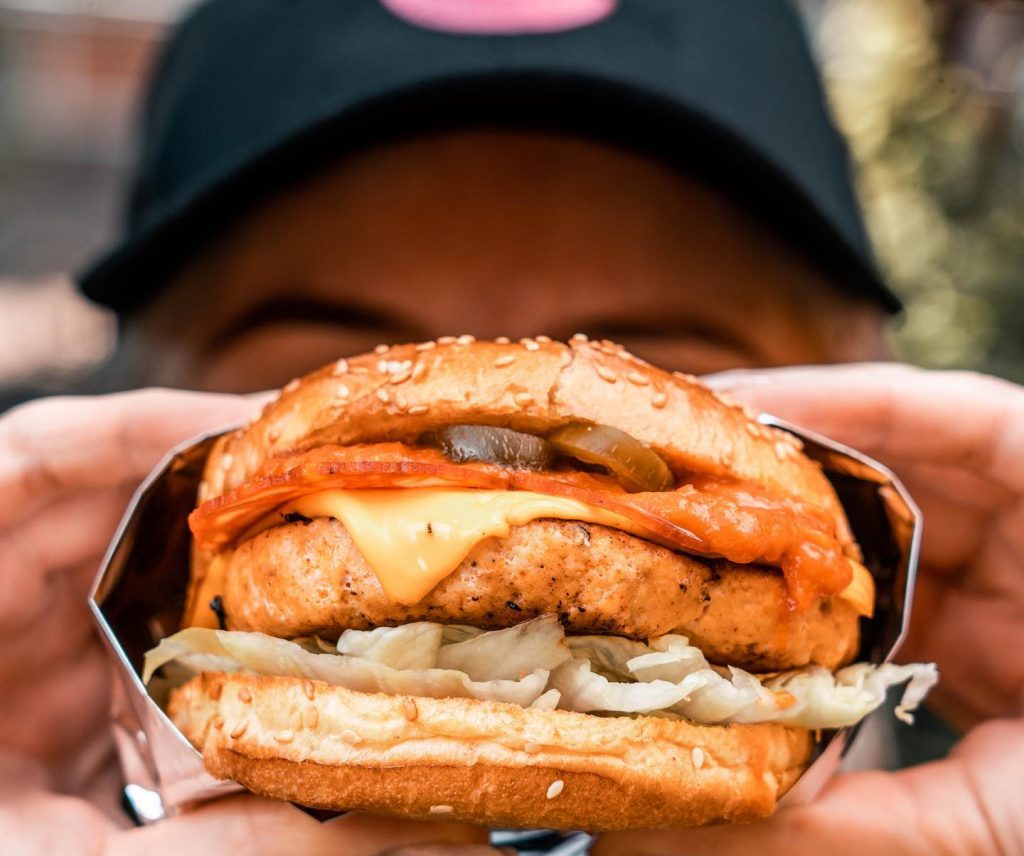 Making sure the veggies and vegans don't just get the same boring options as usual, they've actually created some exciting meat-free options. There's the BBQ Black Bean Burger (Vegan Black Bean Patty, Rainbow Slaw and BBQ Sauce in a Vegan Brioche Bun), the Feta and Apricot Burger (Homemade Feta and Black Bean Patty, Apricot Jam, Sliced Feta and Shredded Lettuce) and the Halloumi Burger (Grilled Halloumi, Shredded Lettuce, Caramelised Onion Chutney and Honey). All sound super tasty!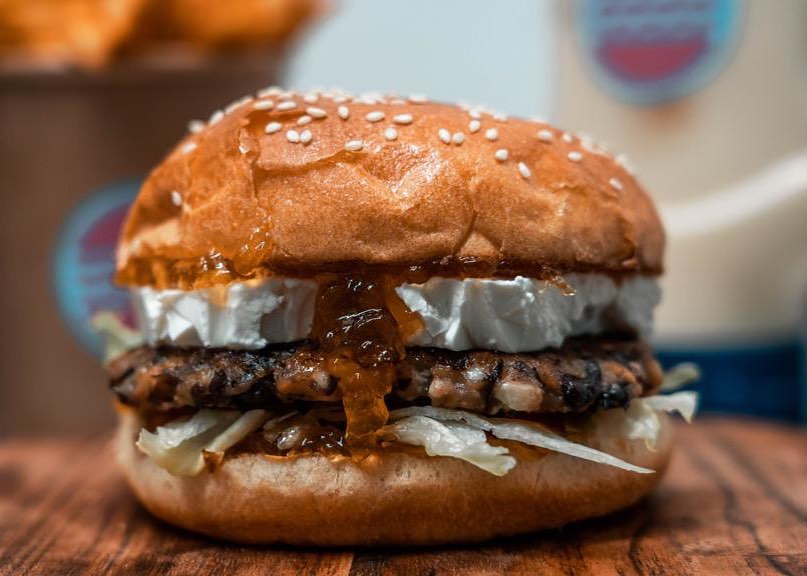 Let's talk sides! No trip to Burger-Me-Up would be complete without ordering some of their epic sides (the perfect accompaniment to your chosen burger, of course). If you like your sides classic, go for their fries. Whether you opt for seasoned fries or loaded fries (topped with their homemade cheese sauce, bacon bits and spring onions), both are utterly delicious. If you can't choose between beef burger and chicken burger then might we suggest you order one of their amazing beef burgers and add a side of chicken strips – that way you get the best of both worlds!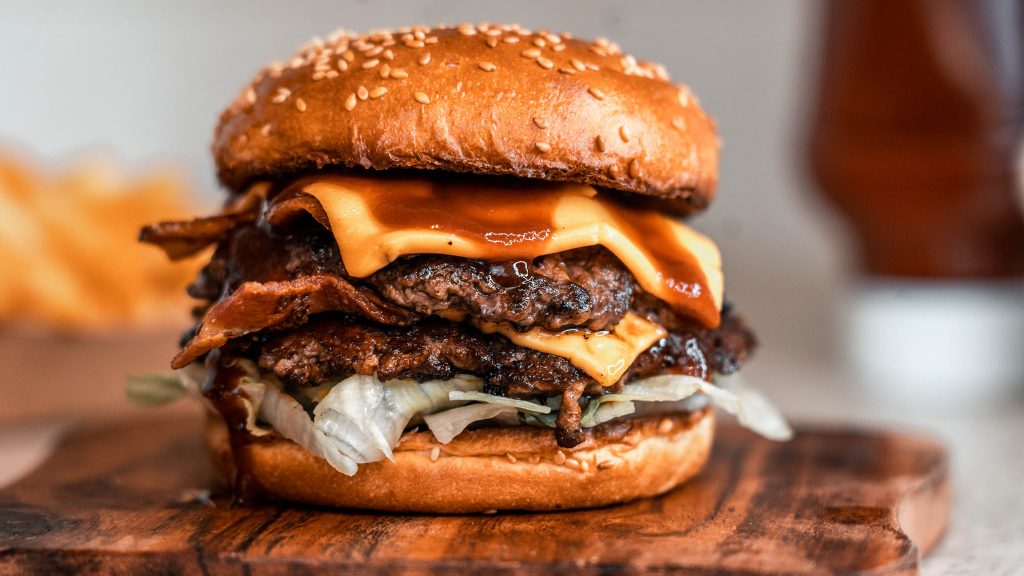 But, in game changing news, Burger-Me-Up offers a taste of your childhood by offering the ultimate potato-based side too: smiley faces! Choose from seasoned or loaded smiley faces for the ultimate dose of nostalgia (but even better) and we're pretty sure that they'll put a big cheesy grin on your own face. Oh, the memories!
If all of that deliciousness wasn't enough, Burger-Me-Up also offer seriously indulgent milkshakes. It can be hard to find a good shake sometimes (we're always on the hunt), but they've absolutely nailed it and we can't think of a better way to round off your meal than adding one of their creamy shakes. Choose from classic flavours like vanilla, chocolate and strawberry or go for one of their specials like Nutella, Biscoff, Maltesers or Peanut Butter. Whichever one you choose, you'll be slurping away to your heart's content. If shakes aren't your thing, they offer lots of classic soft drinks instead.
The burger bar itself is fun and vibrant with their signature blue and pink branding throughout. A simple, casual space with just a handful of tables (don't worry, they offer take-away too!), this is a laid-back eatery where the focus is on the food. Fast food but taken to a whole new level. The co-founders of Burger-Me-Up both graduated recently from the University of Birmingham and are committed to helping the student community by donating raffle prizes to fundraisers and sponsoring the University Rugby League Club.
So if you're craving a burger (who isn't?) then head on down to Selly Oak and satisfy those cravings at the ace Burger-Me-Up! You had us at "Smiley Faces"…
Now offering Independent Birmingham Members: A FREE 20oz milkshake when you spend £10 or more (Selly Oak) OR 10% off the bill at the Burger Me Up pop-up at Taste Collective (Solihull)