The General Store. An outdated concept or a re-birth waiting to happen? Well, this fantastic independent might just have the answer.
Introducing Cash & Cash Co.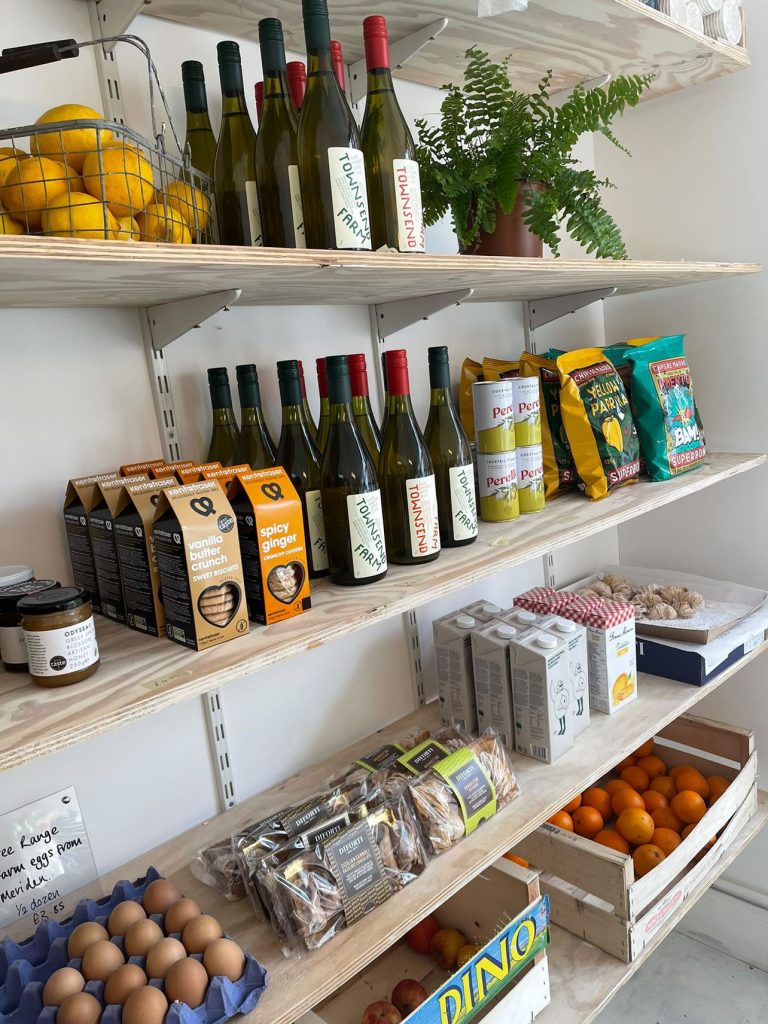 Located on Northwood Street, Jewellery Quarter, Cash & Cash Co is the modern general store Making The General, Personal.
The General Store is probably a concept most of us are familiar with, but few of us have truly experienced. Whilst they were once a common sight on every high street up and down the country, with the arrival of big supermarkets and shopping centres, the general store disappeared. Well, two sisters have decided to change that and bring back the general store to Brum… and this time it's personal.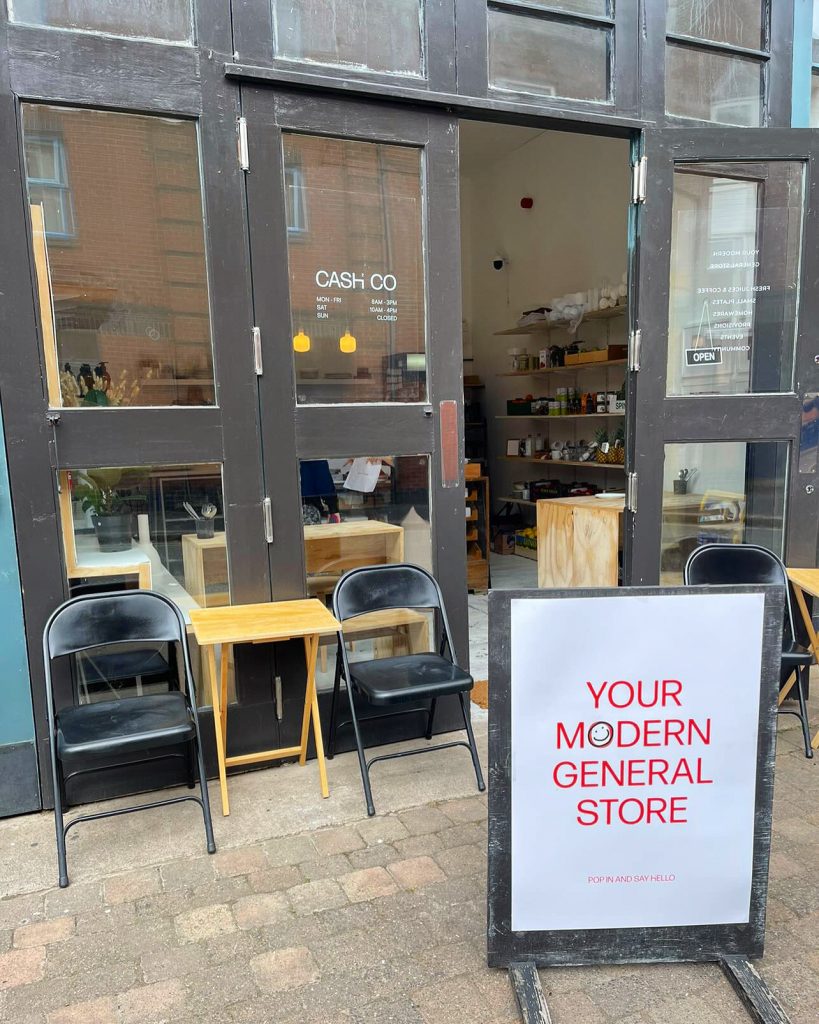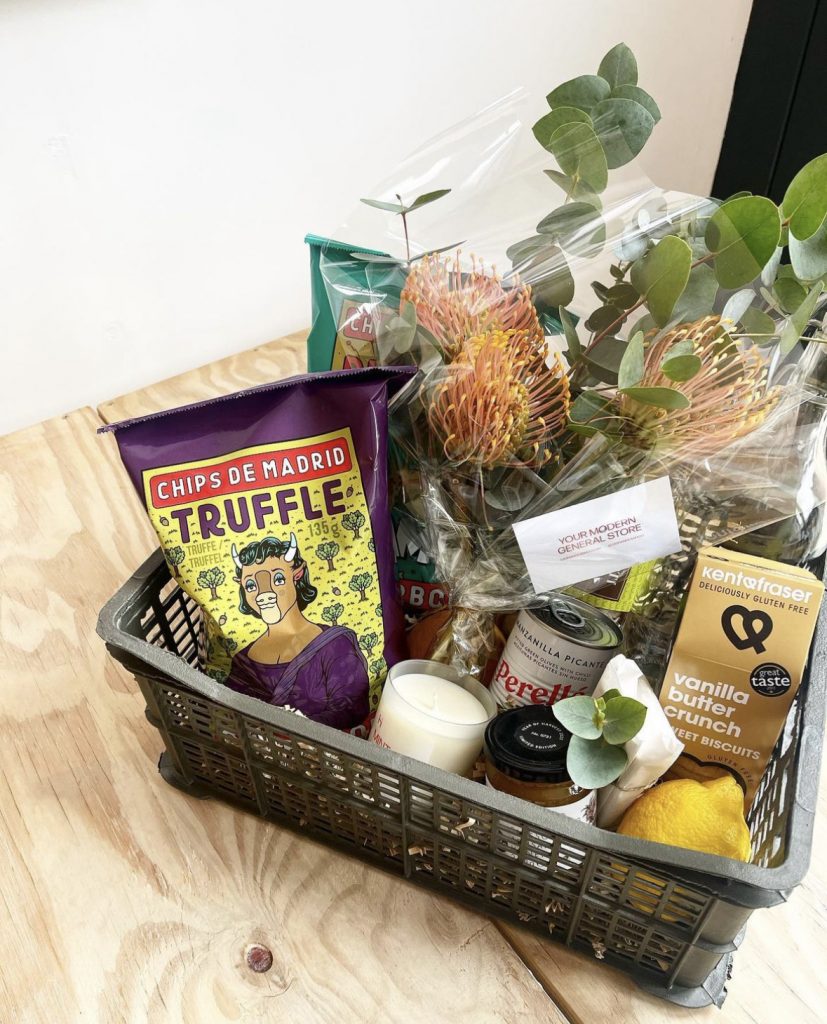 Community is at the heart of what Cash & Cash Co do. They strive to make their modern general store a personal affair – the sort of place where you can walk in and have a chat with the owners, they know your favourite products and you can grab all the essentials you need. Whether you're swinging by for your morning pastry and a fresh juice, you want to pick up a few essentials on your way home, or you stop to have a breather and a delicious lunch, they have it all.
Not just a shop, not just a cafe, this hybrid of the two is truly a modern take on the general store, and we love it! This wonderful hidden gem is such a treat to visit. They offer a range of fresh juices, coffee and lunch, as well as stocking a carefully curated selection of lovely homeware, gifts and provisions. Wherever possible they source from local bakers, makers and suppliers, and then source other delicious staples from further afield. They believe that quality goods should be accessible for all, whether that's bread, coffee or homeware, so they only choose high quality, but affordable, items that are designed and made well.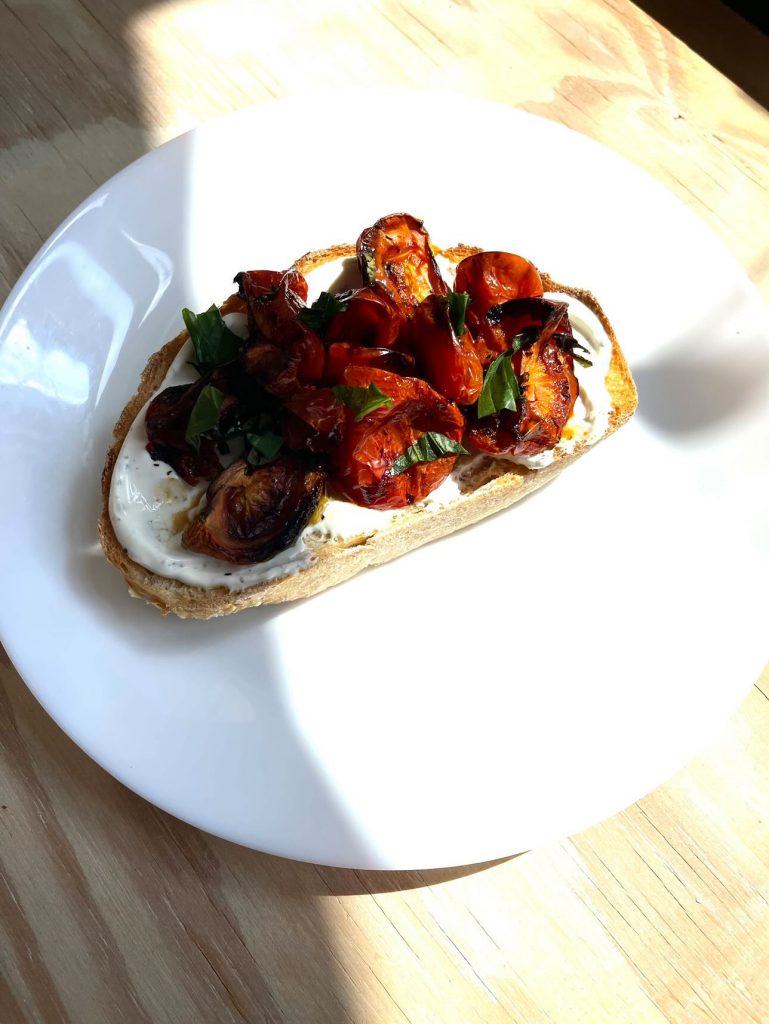 Pop by for breakfast and you could grab a delicious pastry from the likes of awesome local bakeries, such as Silver Tree Bakery. Order yourself one of their delicious fresh juices and/or an artisan coffee and you have the perfect start to your day. If you're in the JQ around lunchtime, then head on over to Cash & Cash Co to grab a delicious bite to eat. From sandwiches to salads, the menu changes daily so make sure to check their Instagram stories to see what's on offer that day. Then grab a mouth-watering lunch to eat-in or take away.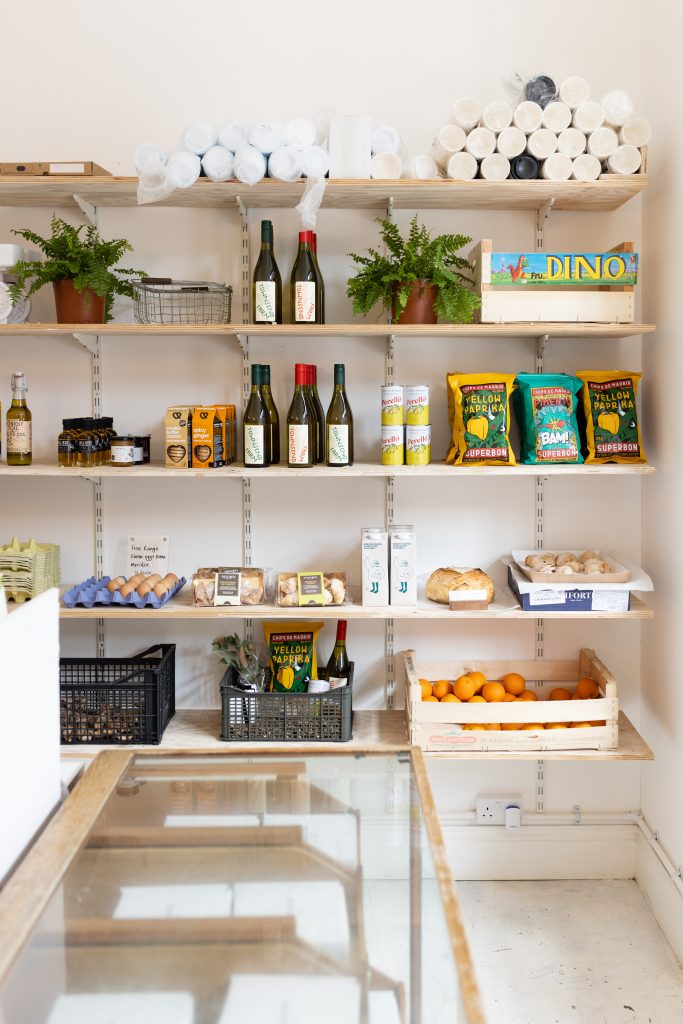 As well as breakfast, lunch and drinks, you can also pick up some amazing items at Cash & Cash Co. From store cupboard essentials such as quality olive oils to delicious treats such as luxury biscuits and snack platters, there are lots of tasty goodies to take home for your cupboards. If you have a celebration coming up, ask them to curate a little hamper for you and fill it with all the best goodies. They also stock greetings cards and sweet gifts for children too. Alongside this you can pick up fresh and dried flowers, and beautiful houseplants. So whatever you're looking for, stop by to have a little browse.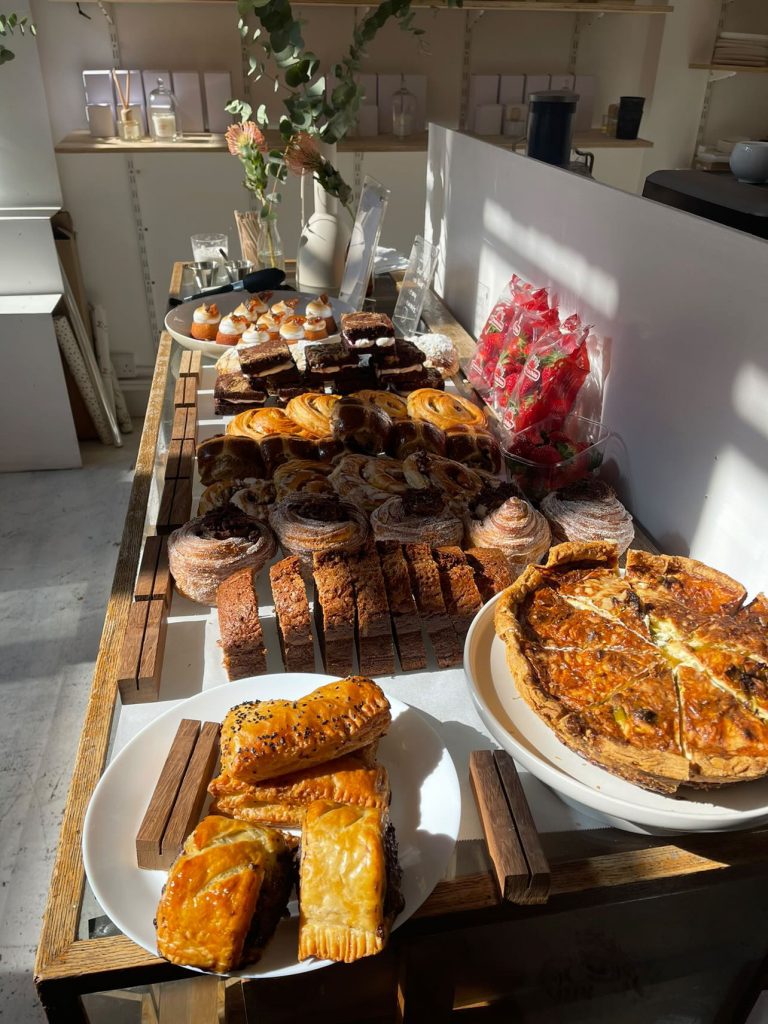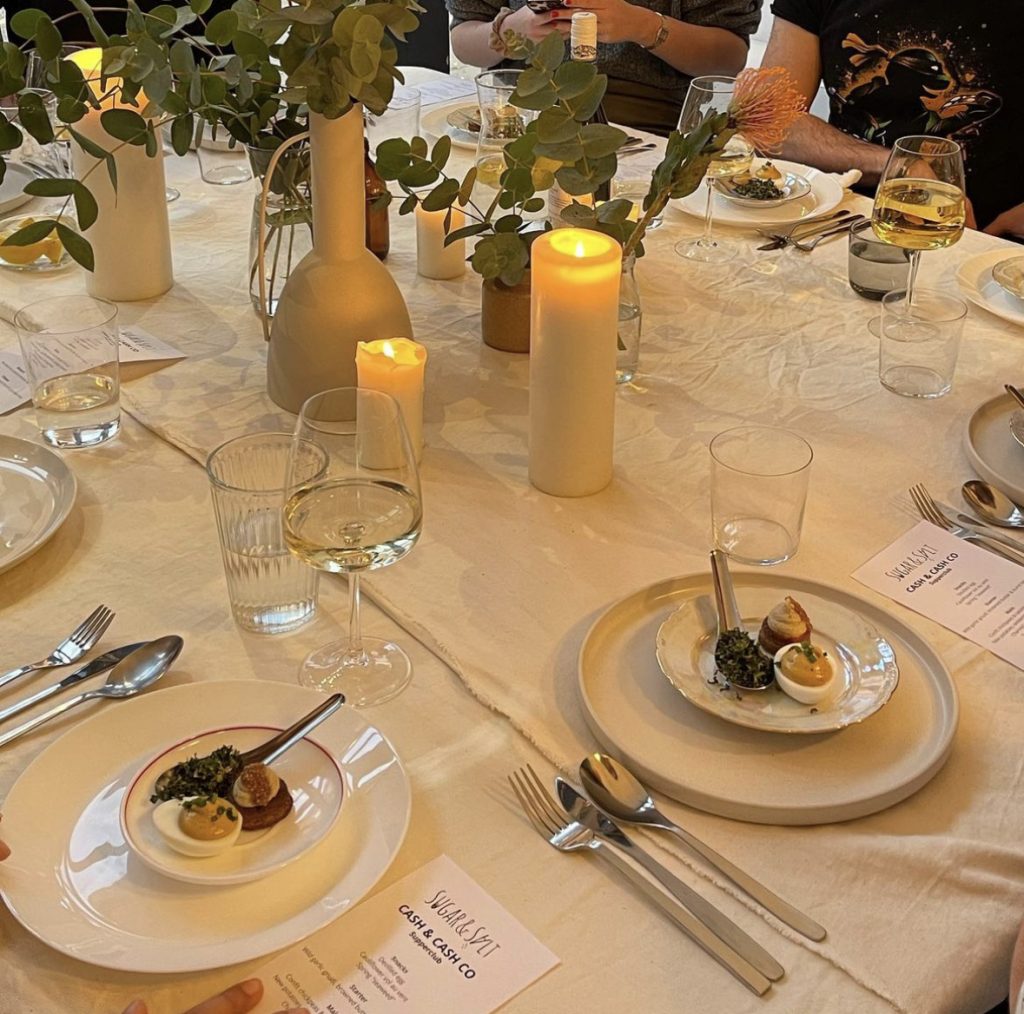 As if this wasn't enough, Cash & Cash Co also host monthly supper clubs. sometimes with guest chefs from around Birmingham. These brilliant events provide the opportunity for members of the community to connect over some delicious food, and as with everything at Cash & Cash Co they are beautifully curated events. If you fancy some tasty grub and chatting to some like-minded folk, then keep your eyes peeled for their next event and grab your tickets pronto.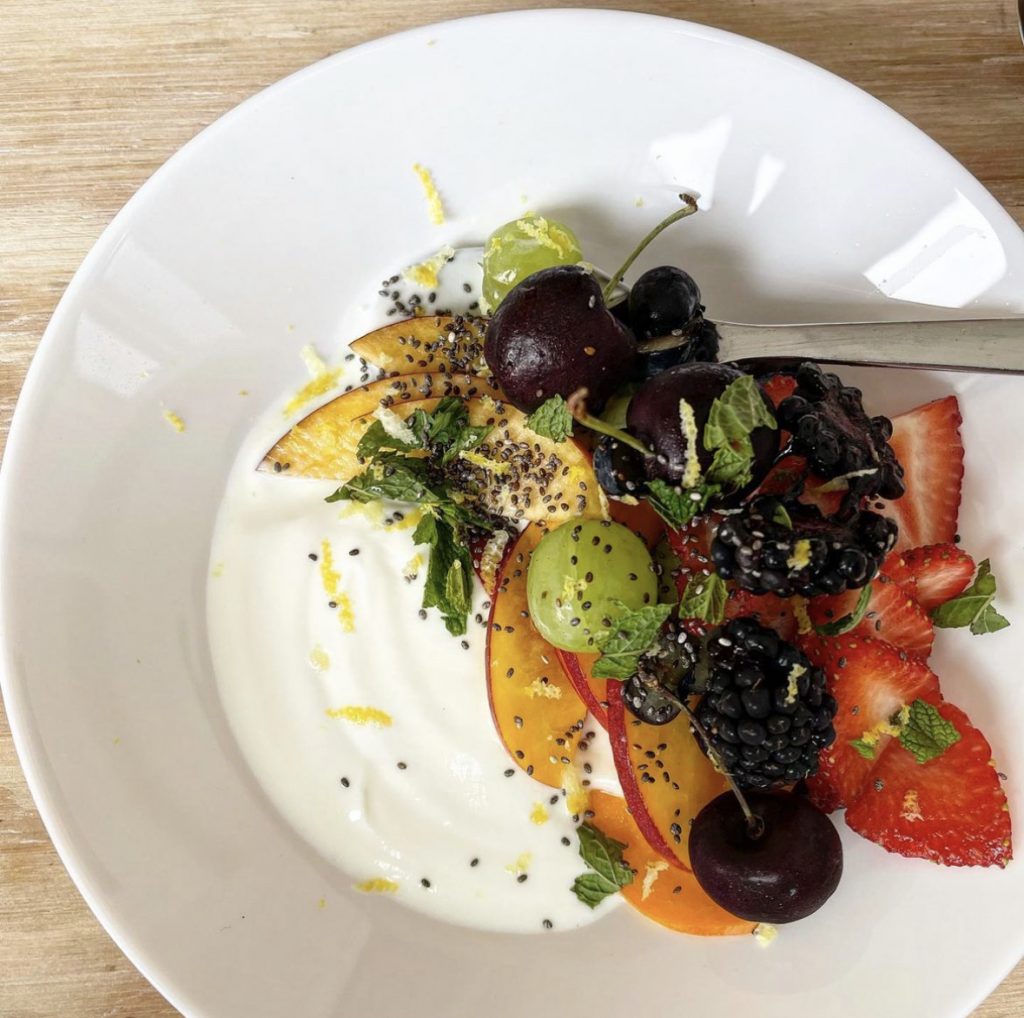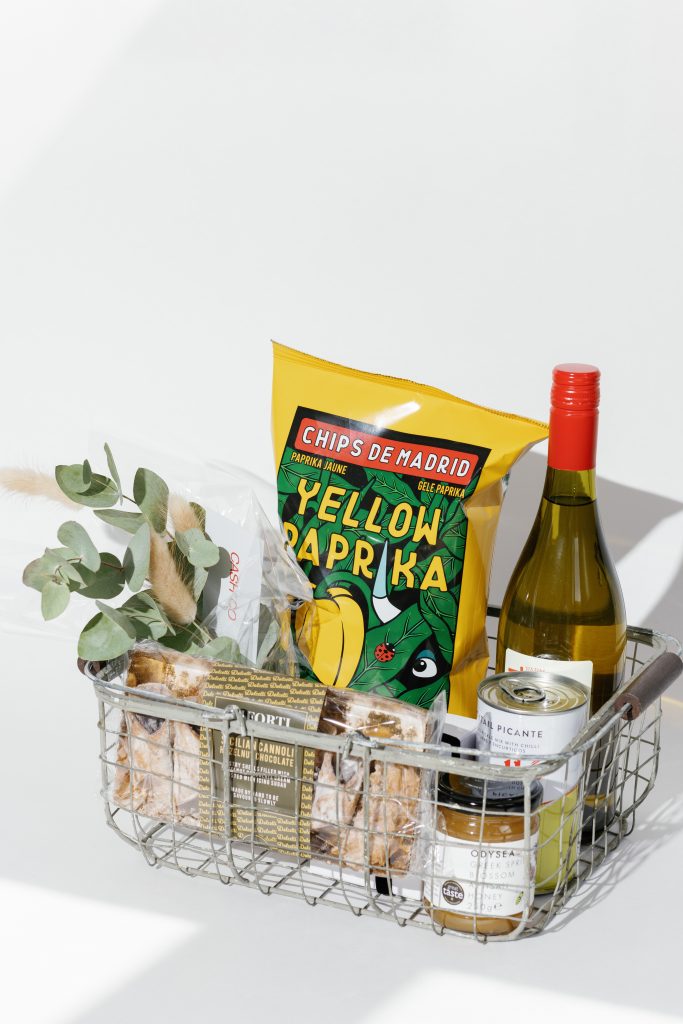 This beautiful store has been thoughtfully curated with sustainable, quality, but accessible products, and it is a joy to visit. Go and check them out for yourself next time you're in the JQ.
Now offering Independent Birmingham App Members: Any sandwich and fresh juice/hot drink for £6.50 (Monday – Friday) + 10% off groceries and homeware (anytime)