There's nothing quite like a trip to your local bar. A place that feels so familiar it's like a second home.
Introducing The Shaking Hand.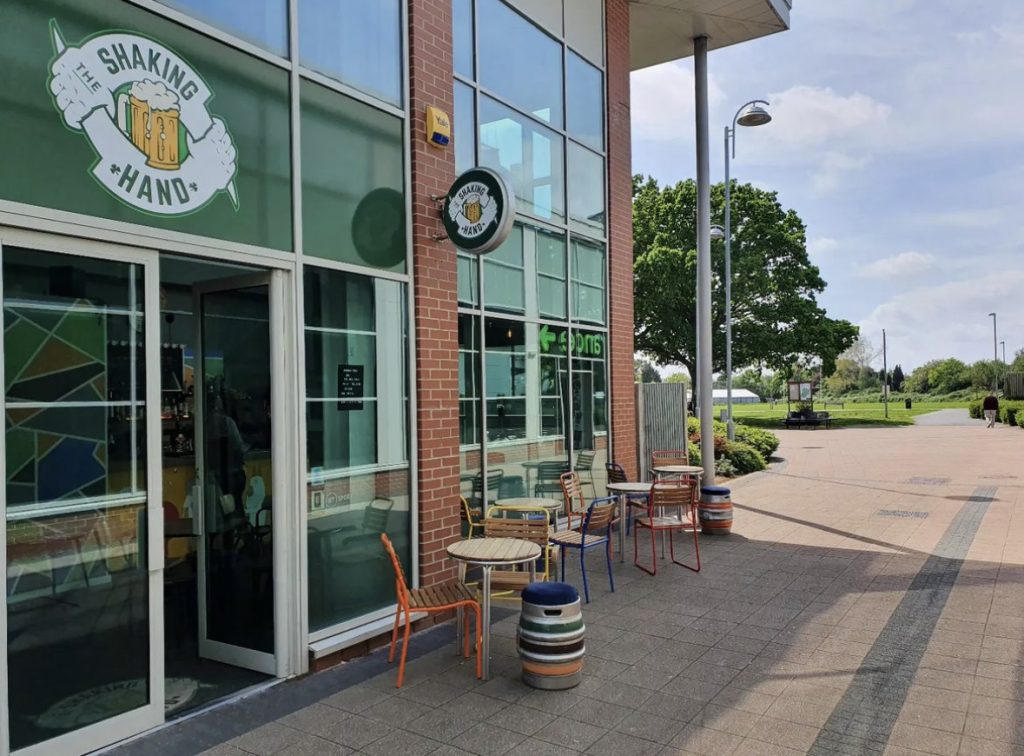 Located on Parkgate, Shirley, The Shaking Hand is a family-owned micro bar specialising in awesome craft beers and real ale.
This fantastic little bar is all about bringing great craft beer to the people of Solihull without any snobbery. They welcome everyone in with open arms – whether you're a craft beer aficionado yourself or a novice on the hunt for that first sip of golden nectar with a thirst for knowledge. They pride themselves in providing a welcoming environment for everyone (and they don't just do craft beer either – but it's where they excel).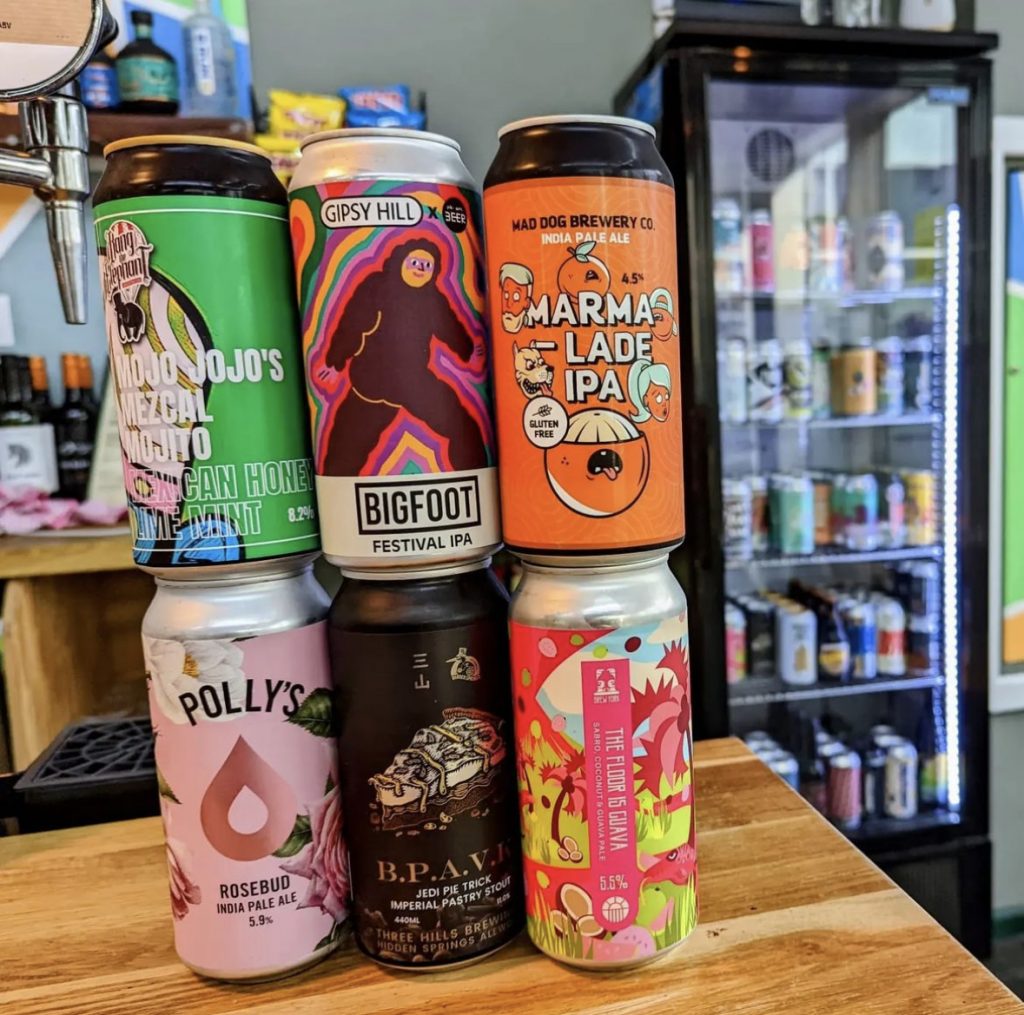 If you love craft beer then consider this your friendly local bar in Solihull – a place where you can go to unwind after work, your favourite weekend hangout and a great place to catch the game (if you're a fan). They first opened their doors back in 2019, and having weathered the stormy few years that followed, they've come out the other side to remain firmly within Solihull's booming independent scene.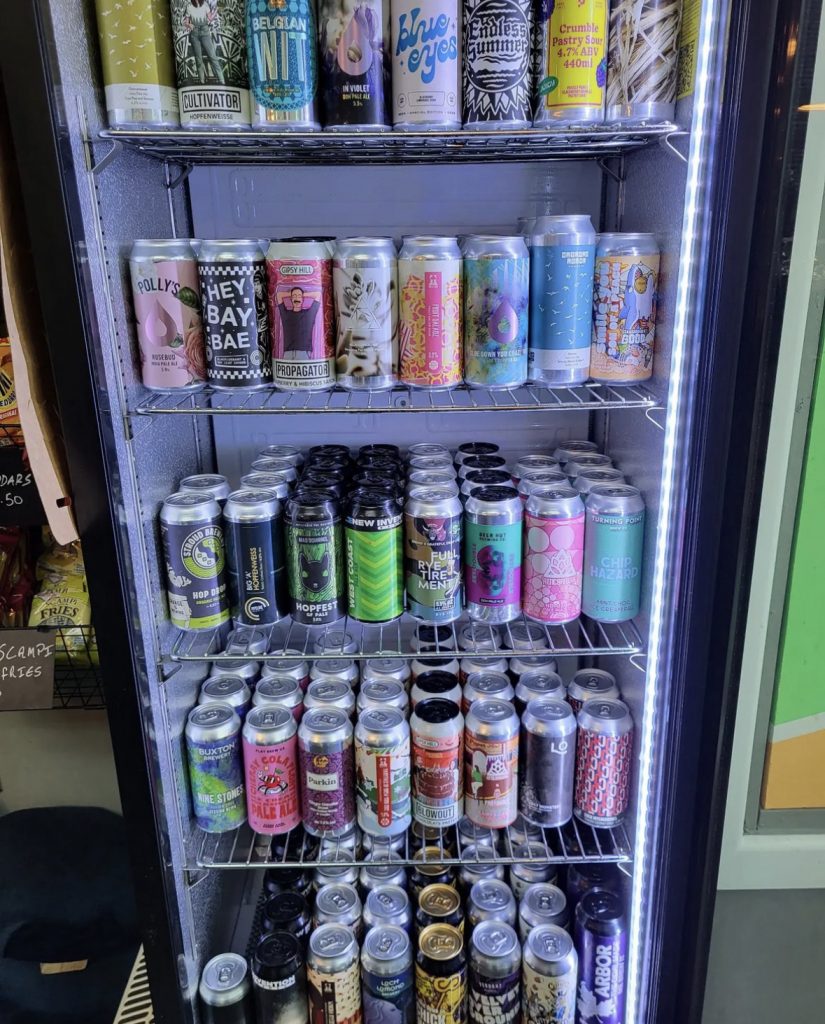 The Shaking Hand are best known for their selection of local real ale and craft beer, with an ever-changing range of cask, keg and can ensuring that there's always something new to try and you'll never get bored! The team are passionate and friendly and always happy to chat to customers and answer any burning questions, so ask away! They'll help you learn your Pale Ales from your DIPA's.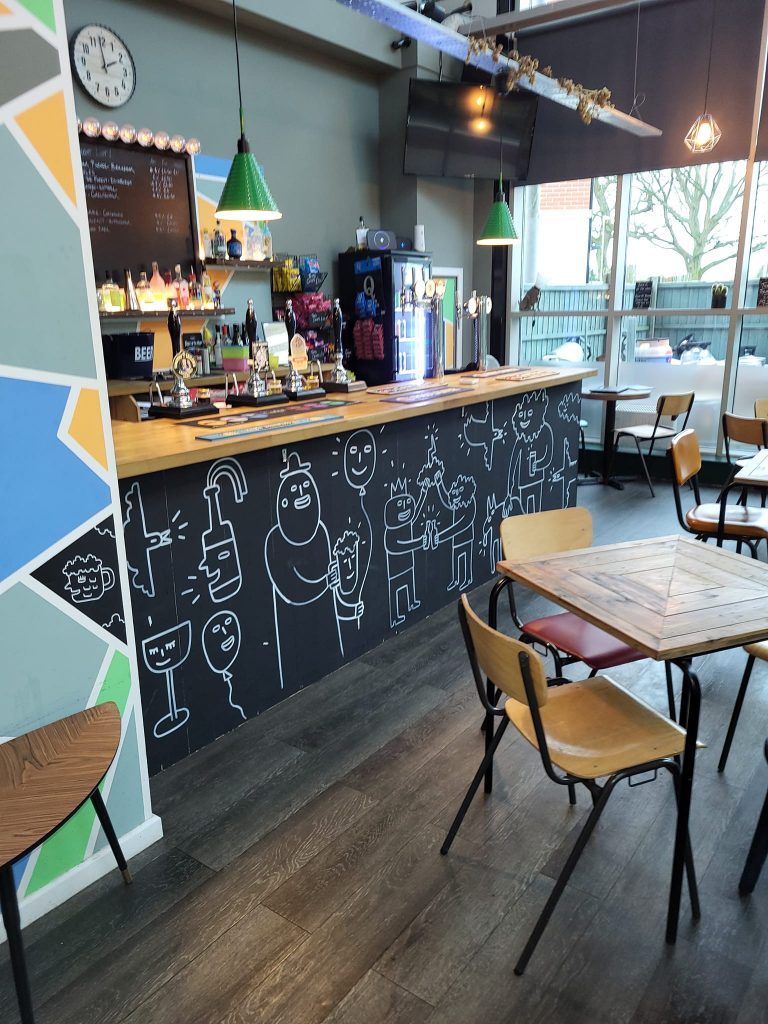 Whilst their passion lies in real ale and craft beer, they also understand the importance of catering to all tastes and offer a good selection of alternative beverages including wines, gins, whiskies and more. Whilst they don't have a kitchen, they do offer a range of snacks (think crisps and cobs, and sometimes even nostalgic throwbacks like Pot Noodles) and you can bring your own breakfast in to enjoy when there's an early match on.
At The Shaking Hand they like to help keep you entertained and so they host a regular programme of events from showing the Champions League matches to Bingo nights. Make sure you keep an eye out on their socials to keep up to date with all the goings-on, including some great live music nights.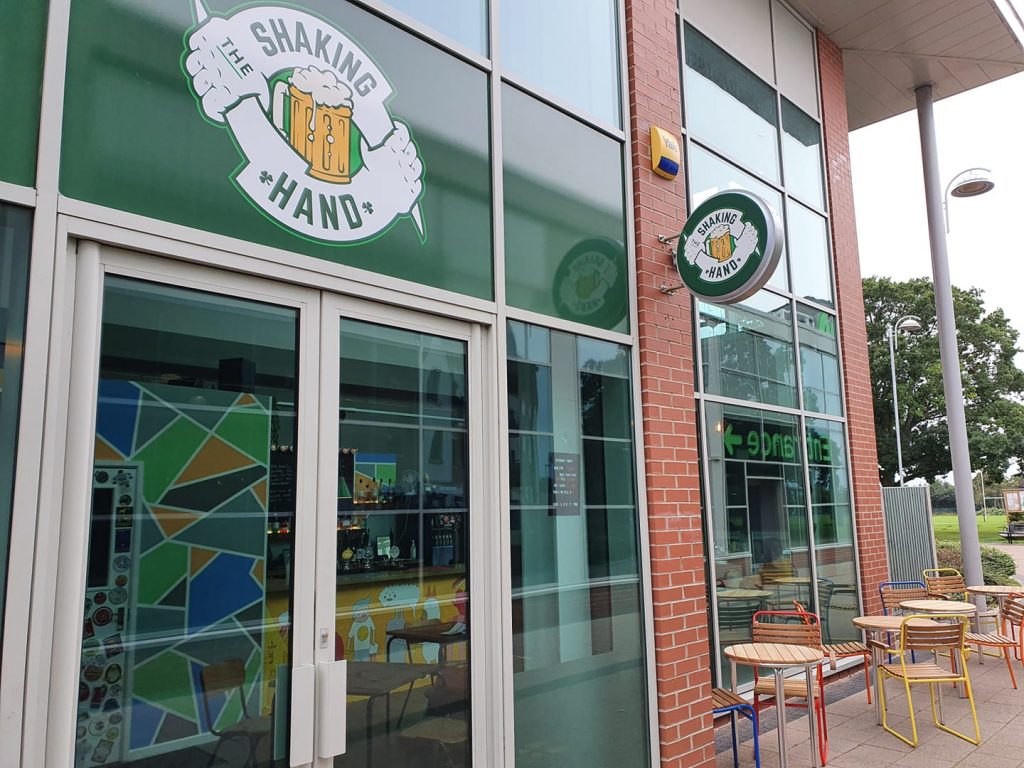 The bar space itself is laid back and casual, with wooden tables, big windows letting in lots of natural light, and some fun pops of colour on the walls and cartoon-style drawings on the bar. It has more of a taproom-style vibe than a pub vibe, and is a great place to relax and grab a pint of local craft beer. They have some outdoor tables too, for when the sun decides to grace us with its presence.
Now offering Independent Birmingham Members: 15% off all draught beers and cask ales (Sunday – Wednesday)