There's one sure fire way to improve any day – just add dessert.
Often seen as the end to a meal, a delicious dessert is one of those tempting treats that feels a little bit indulgent, and is sure to put a smile on your face. At this independent, dessert is the main attraction, encouraging you to treat yourself any day of the week.
Introducing Halawaat.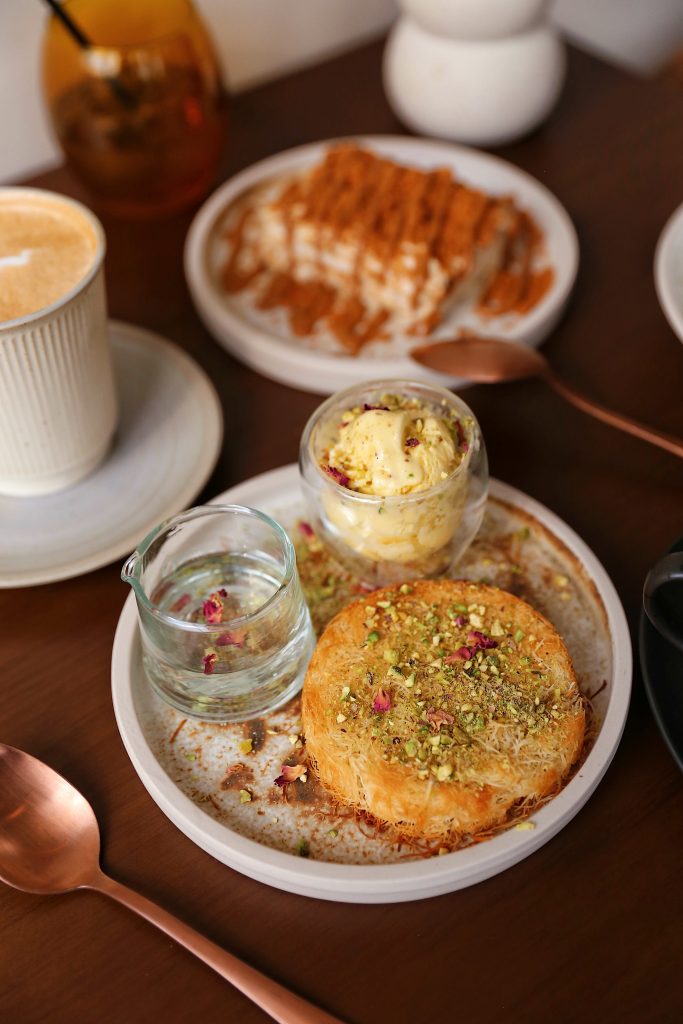 Located on Alcester Road, Moseley, Halawaat is the dessert cafe offering you a sweet moment in your busy day.
Halawaat is a dessert cafe specialising in Middle Eastern sweets. The business began life during the covid pandemic, when many people took the pause in normal life to re-consider the direction their life was taking and decide to pursue the dream they'd always had but never dared to reach for. This is what happened for the owners of Halawaat who decided to start creating and selling delicious desserts from home, inspired by love for traditional Arab desserts and cherished family recipes. From the humble beginning as an online business, and through hard work and dedication, three years on and they opened their very own dessert cafe in the heart of Moseley.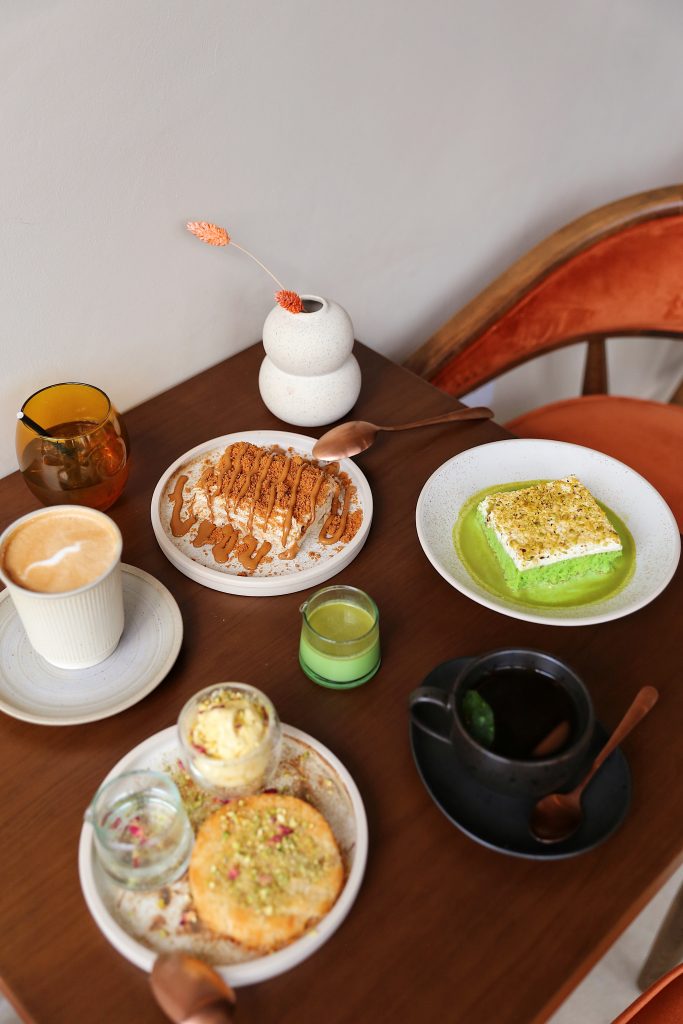 At Halawaat they offer a selection of delectable hot and cold desserts alongside a menu of delicious drinks. Their signature Halwaat Creamy Dessert is a chilled pudding which features layers of unique cream, softened biscuits and tasty toppings. Choose from flavours such as Kinder, Biscoff, Nutella, Pistachio and Coffee. Also on the chilled menu is the Khash Khash – a caramel and custard flavour creamy dessert topped with crunchy vermicelli and drizzled with caramel sauce.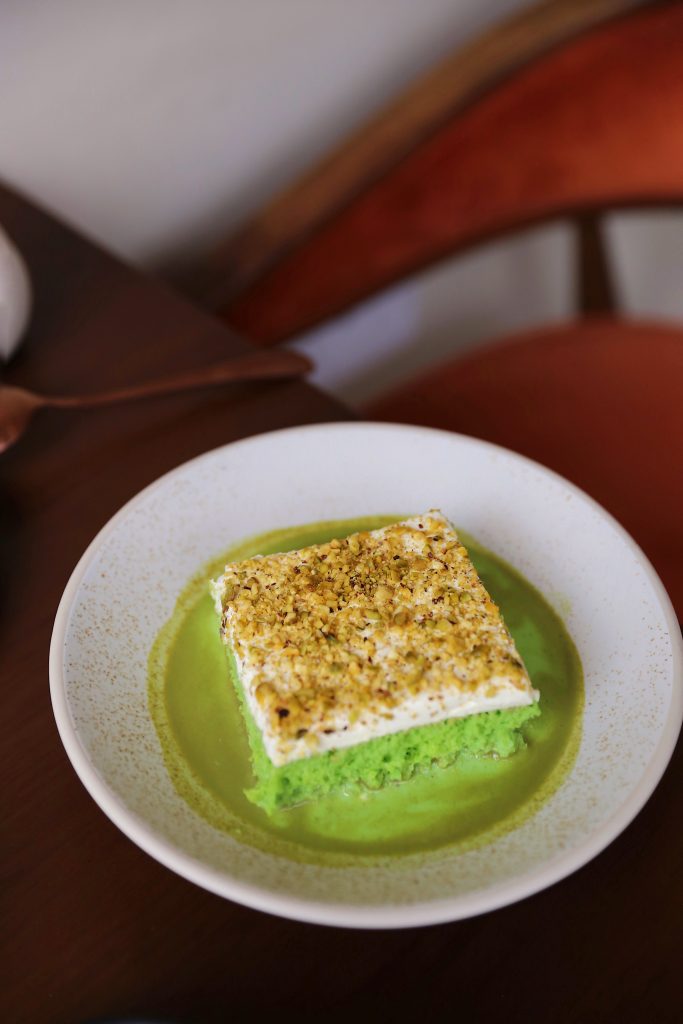 If you fancy a hot pudding instead, choose from the Kunafa or Choco Kunafa (Kataifi pastry or chocolate Kataifi pastry, both with an authentic cheese centre and topped with sugar syrup, then garnished with pistachios and rose petals and served with syrup). Add vanilla ice cream for some extra indulgence and the perfect hit of cold to balance the hot dessert.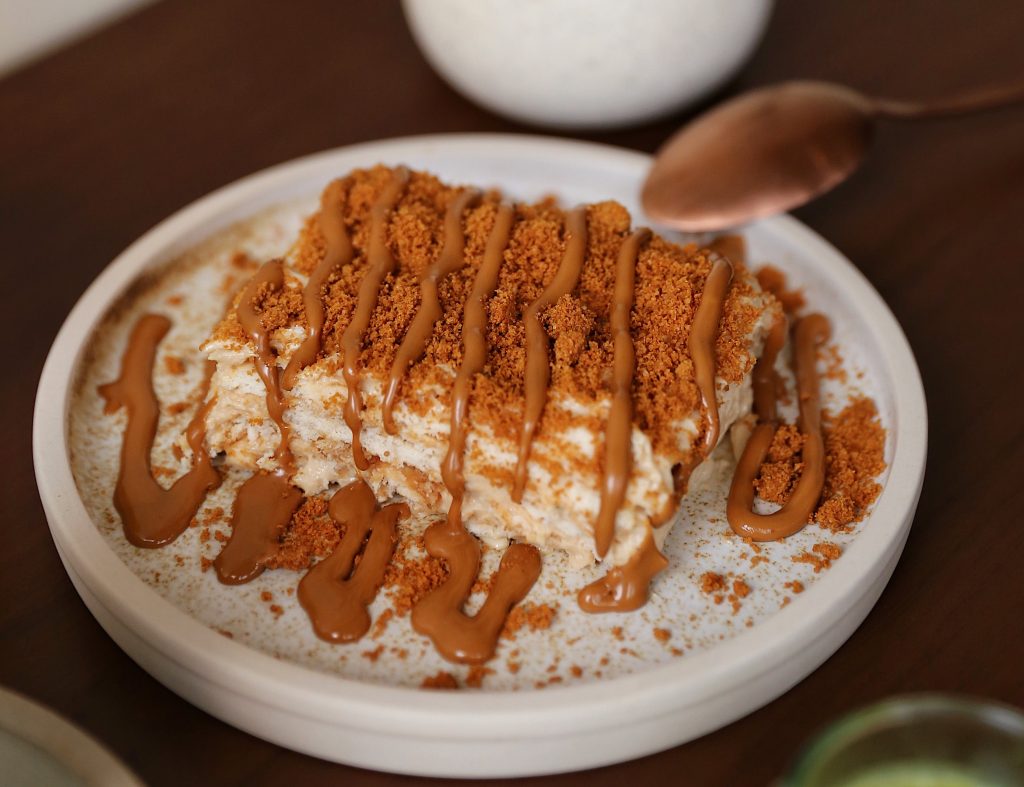 When you fancy a mouth-watering cake-based dessert instead, you have plenty to choose from at Halawaat. From the Basbousa (a classic sugar soaked semolina and coconut cake, topped with roasted almonds) to the Arabian Marshmallow Cake (semolina and pistachio cake, topped with toasted marshmallow and salted pistachios) or the Khash Khash Milk Cake (light sponge soaked in Khash Khash milk, topped with whipped cream and crunchy vermicelli, a drizzle of caramel sauce and served with extra milk), there are lots of deliciously indulgent options to choose from.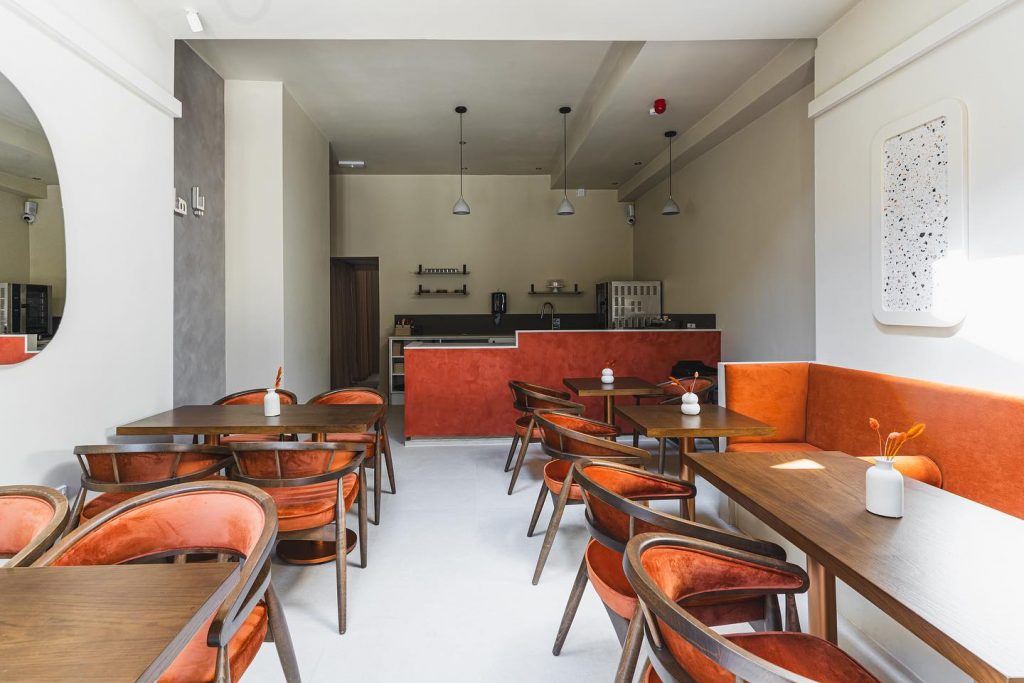 To accompany your chosen dessert, their drinks menu features a selection of hot and cold drinks. Whether you fancy a coffee, a tea or a soft drink there are lots of options to choose from, including the Arabic Gahwa coffee, iced latte, peach iced tea and lots, lots more. For something extra indulgent, try their Kinder hot chocolate – yum!
The interior at Halawaat is bright, minimal and modern with white-washed walls, warm, earthy tones and slate grey providing the chic colour palate for this laid-back but chic cafe. The plush velvet chairs and benches extend an invitation to sit a while and take your time as you enjoy your chosen treats. Go for the aesthetically pleasing interiors, stay for the mouth-watering desserts. Your new favourite place to grab a dreamy dessert is here.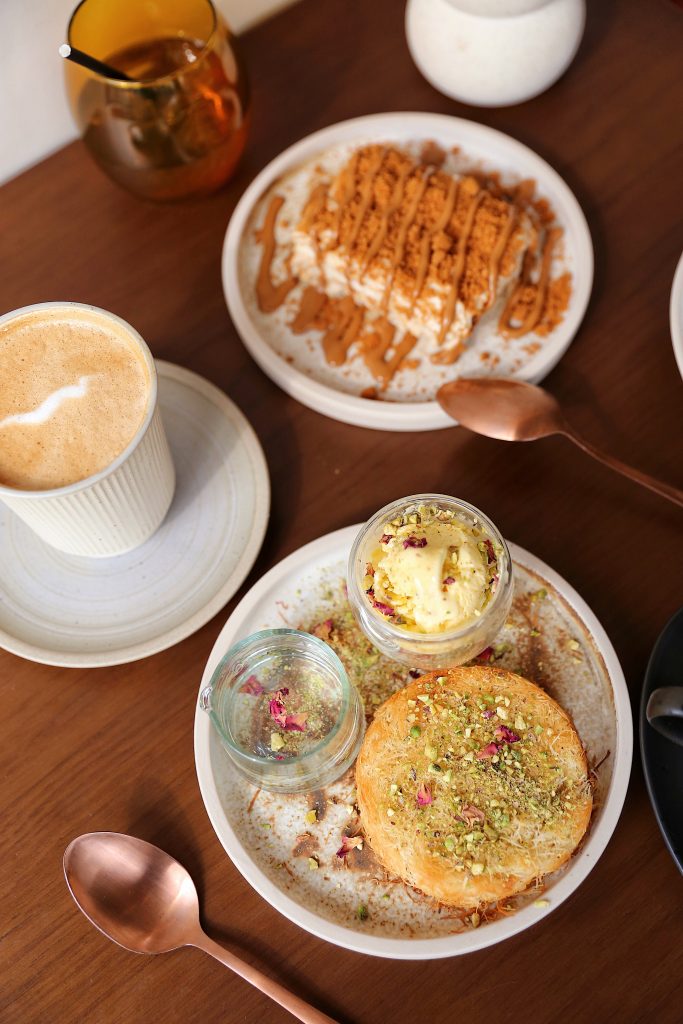 When you find yourself craving something sweet, head over to Halawaat and satisfy your sweet tooth with one of their delicious desserts.
Now offering Independent Birmingham Members: 15% off the bill
Photos courtesy of the excellent Birmingham Eats