A beautiful interior can add an air of luxury to a home and make it feel like the sanctuary it should be, away from work and away from stress – a place to call your own and relax in.
To make a home feel comfortable, it's all about the little things – the details that add a personal touch and the final flourish to a room. One accessory that is often overlooked is lighting. Sometimes seen as functional first and foremost, stylish light fixtures can help tie a room together and add that final element that brings the design and vision together.
Introducing Enamel Shades.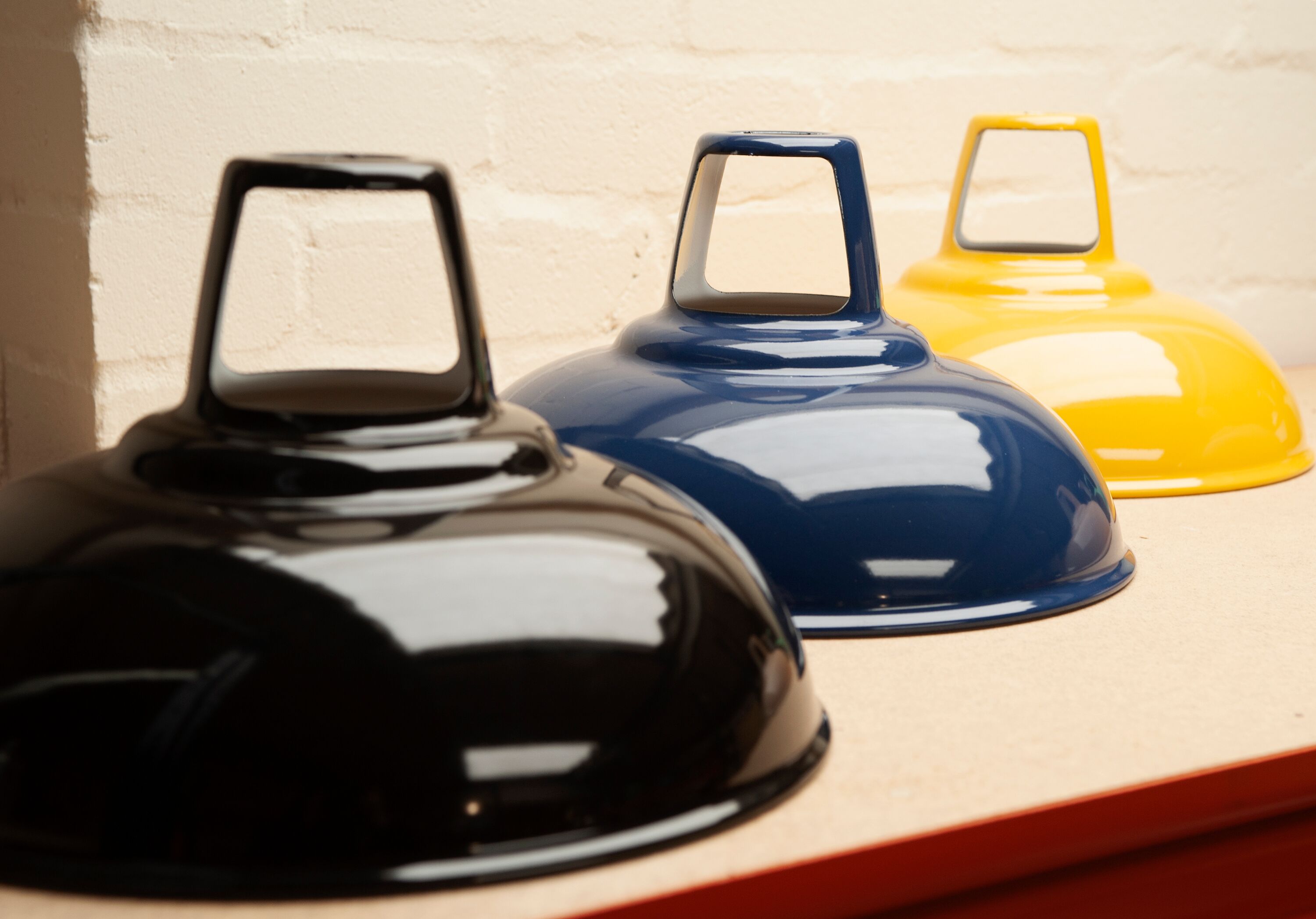 Located on Stirchley Industrial Estate, Enamel Shades are the lighting specialists bringing contemporary industrial lighting and custom lighting solutions to homes and businesses across Birmingham and beyond.
Enamel Shades are a local, independent lighting retailer who have been providing lighting solutions for over 10 years and have the knowledge and expertise to deliver all of your lighting needs. The business originally began in 2008, selling second-hand lampshades and rewiring lamps from their director, Harry's, shed!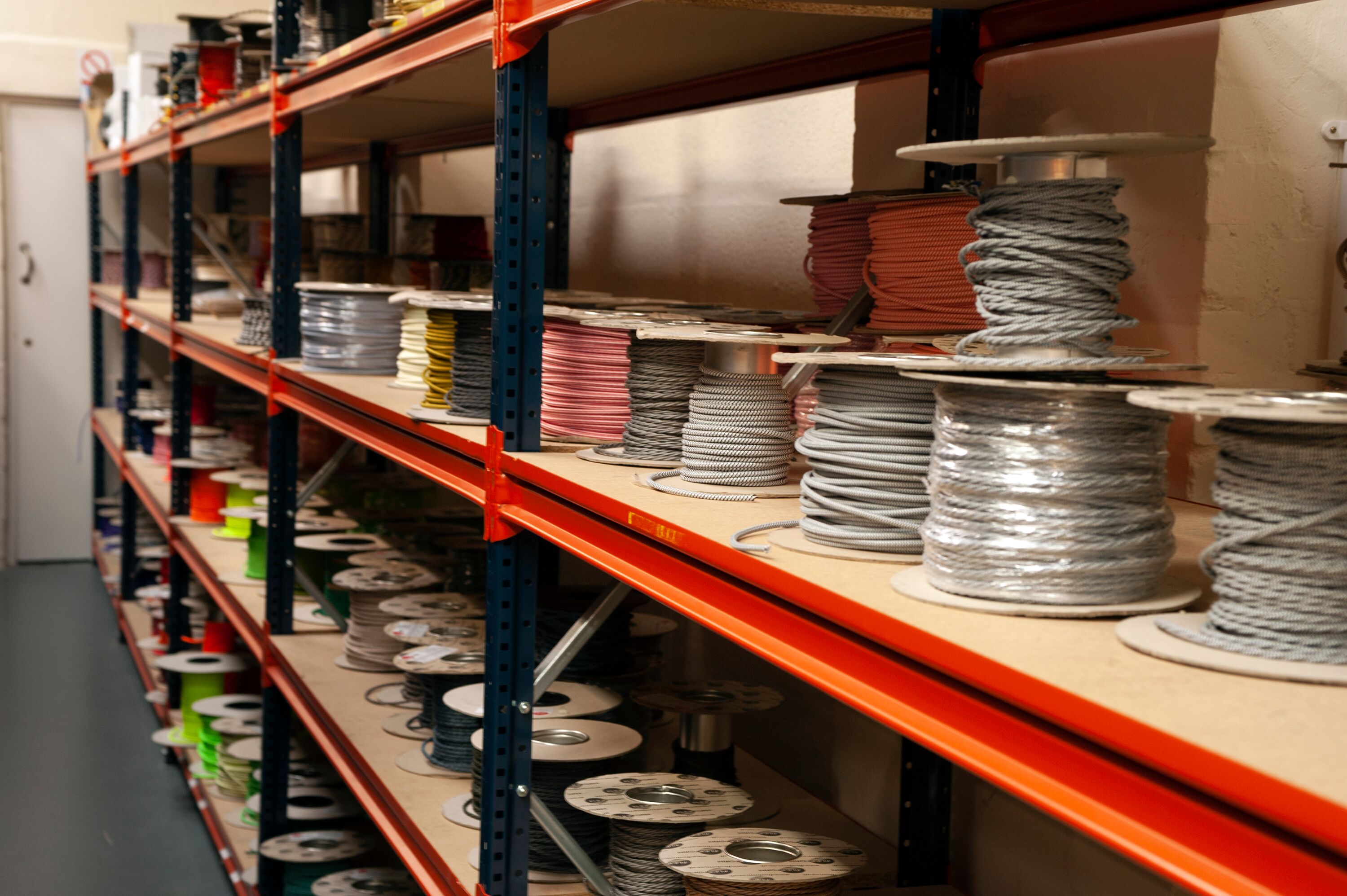 Since their humble beginnings, they have outgrown the shed and moved to their very own warehouse and workshop on Stirchley Trading Estate, where they are in good company among other local businesses. With their own warehouse they were able to incorporate more products and components to their repertoire, including one of the largest selections of fabric cable in the UK, and branch out into custom built lighting.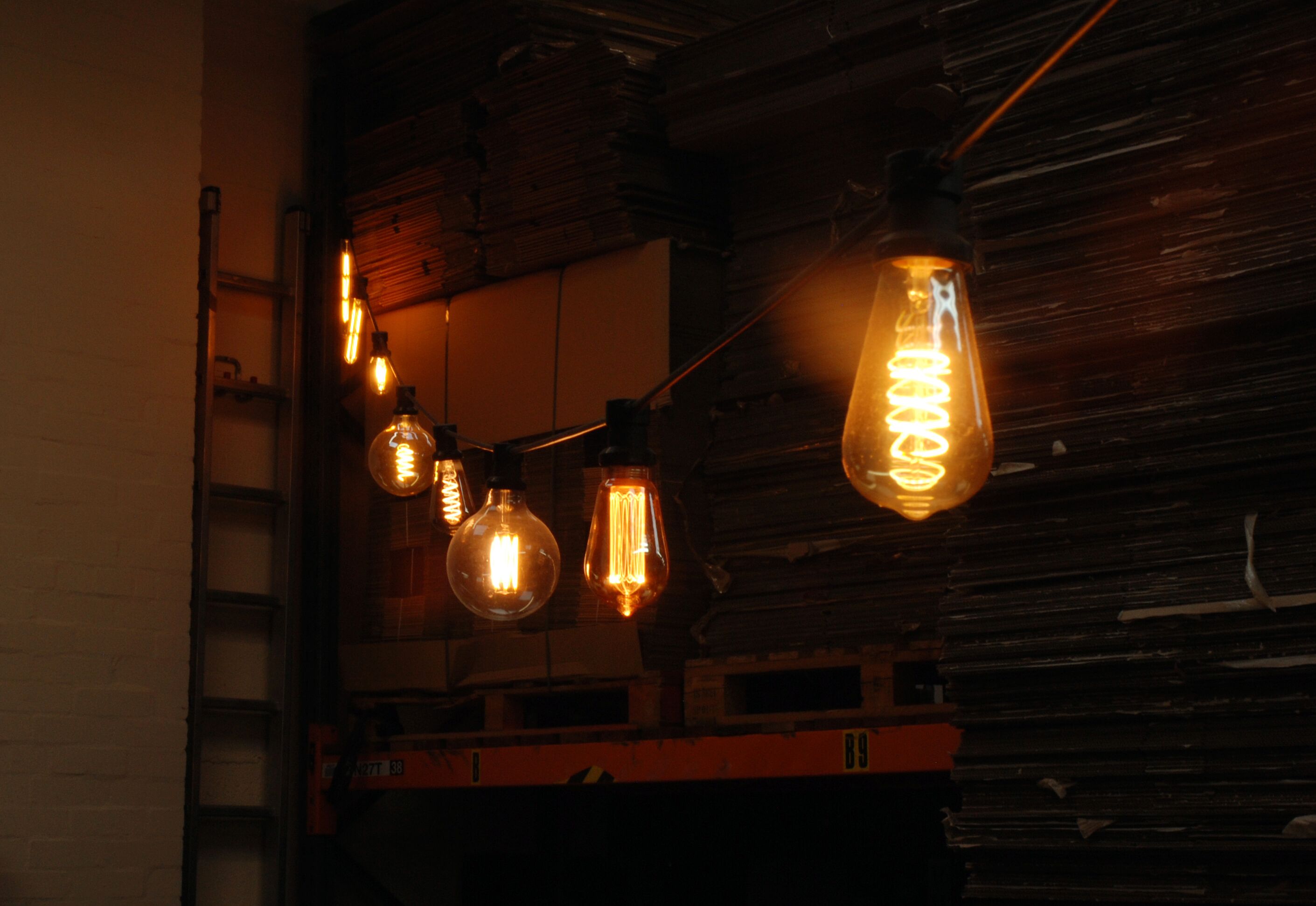 Wherever possible, Enamel Shades use materials sourced from local suppliers, with most materials in their fittings coming from the West Midlands area and the rest coming from elsewhere in the UK. Everything they create is customisable, so you can find the perfect match for your style and colour scheme. With over 200 varieties of fabric cable (ranging from traditional black and brown, through to neon pink and zig-zag patterns), you'll be able to find the perfect one for your home.
In terms of bulbs, there are plenty to choose from. They have a wide range of LED filament style bulbs and have scoured the length and breadth of the lighting world to source the very best options, that best resemble the old filament style bulbs. So you can still get that vintage feel in your modern lamps – the perfect combination.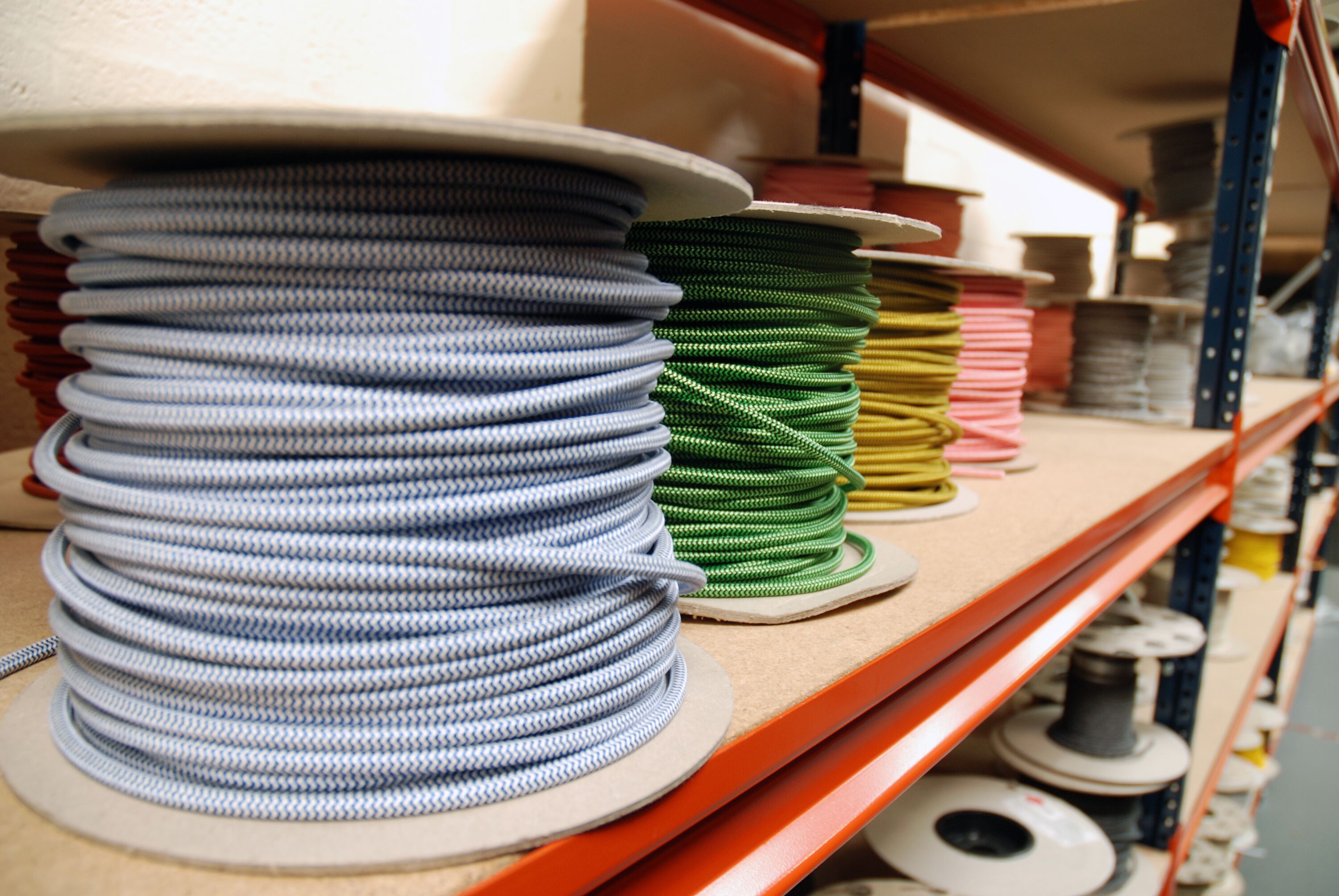 All of their metal shades and ceiling roses can also be customised and colour-matched to a particular colour scheme. So if you want them to match your tiles, splash-backs or appliances – you can have them customised to match, adding the perfect finishing touch to your room. Not only this, but their warehouse team are highly skilled at re-wiring too. So whether you have a vintage lamp that needs rewiring or you just want a snazzy new cable for an existing lamp, this is the place to go.
Enamel Shades' workshop is completely open to the public, so if you're passing by you can pop your head in and watch the team in action. They're also able to create bespoke fittings and rewire lamps while you wait too.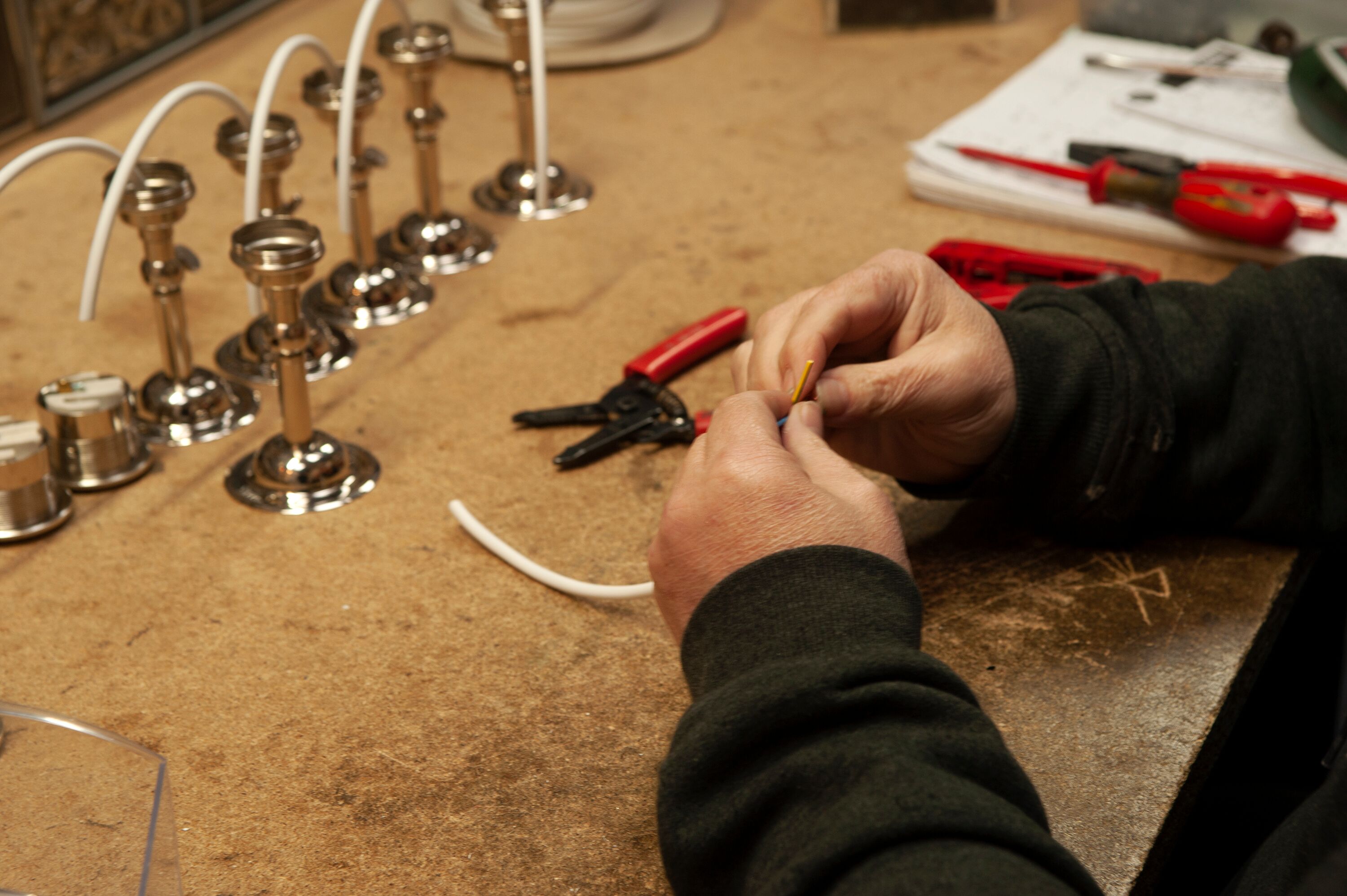 So, if you're in the market for some new lights, or your old lamp needs a little TLC, be sure to check out the lighting experts at Enamel Shades.
Now offering Independent Birmingham Members: 20% off purchases and repairs