Come be social. It's fun, and we have cocktails!
Bottomless Brunch has swept the nation like a tidal wave, leaving in its wake the revellers who stumble home after their day-drinking session, drunk on happiness and bloody Marys. The ultimate weekend activity combining all of our favourite things: great food, great drinks and great company, brunching is the only way to spend your days off.
Introducing Gas Street Social.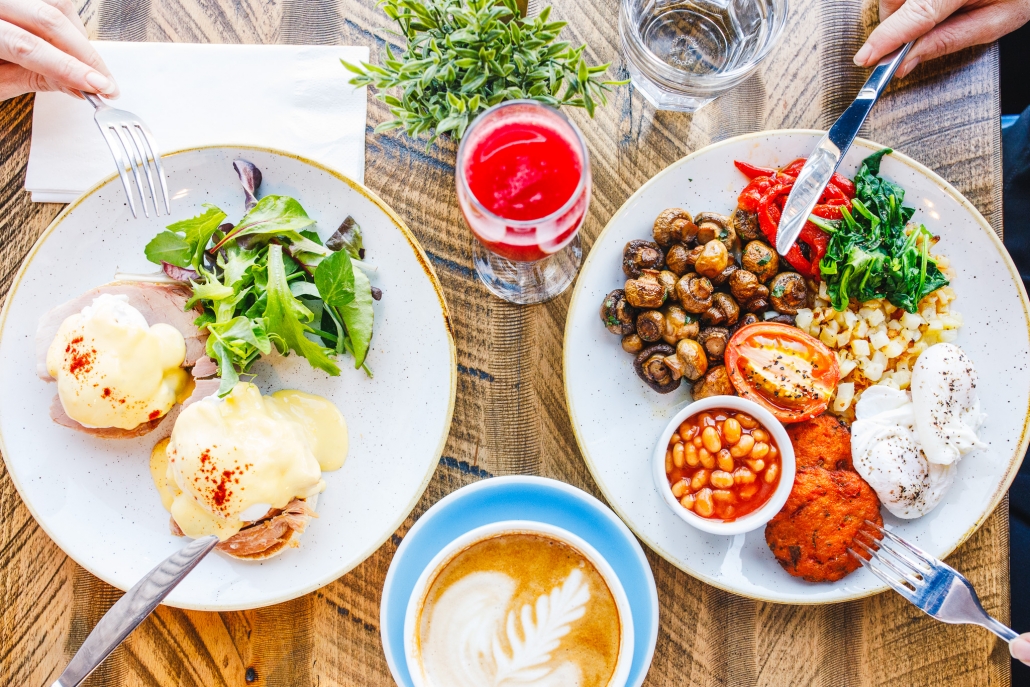 Located in The Mailbox, adjacent to The Cube and overlooking the beautiful canal, Gas Street Social is a stylish and vibrant bar/restaurant dedicated to providing weary workers and eager foodies alike with the ideal spot in which to grab a bite to eat, quaff a craft cocktail or two and, of course, socialise!
With socialising at the heart of everything they do (it's in the name after all) , Gas Street Social has tailored their menu around the art of sharing – in a vain attempt to get you talking to one another, when really all that'll happen is that your table will spontaneously transform into a localised feeding frenzy as soon as the sharing plates arrive without a single word being said to one another between mouthfuls (why waste an open mouth with talking when it could be used to stuff with food, we say). Ok, so the feeding frenzy part may have been made up – the sharing, however, is not.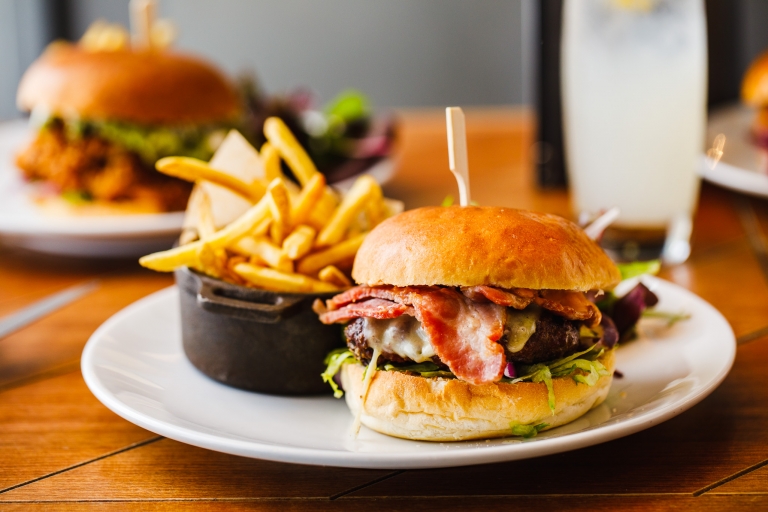 With all this talk of sharing, it must be noted that it's not actually obligatory for you to share your food with others, and there is a lovely and diverse array of delicious British, seasonal dishes in which to sink your teeth without the unsettling fear that others may want the last chip. On the other hand, who wouldn't want to indulge in the tapas-style art of sharing when you could be loading up your stomach with a deliciously gooey baked camembert with balsamic chutney and breads, nachos loaded with BBQ pulled pork, American cheese and jalapenos and social plates containing anything from creamy garlic mushrooms to Goan spiced fish tacos? Our mouths are watering at the mere thought of all this delicious food, just waiting to be eaten. You can even share the desserts! Although we don't think anyone is going to be foolish enough to offer another living person a bite of their warm chocolate fondant topped with Amaretto cream!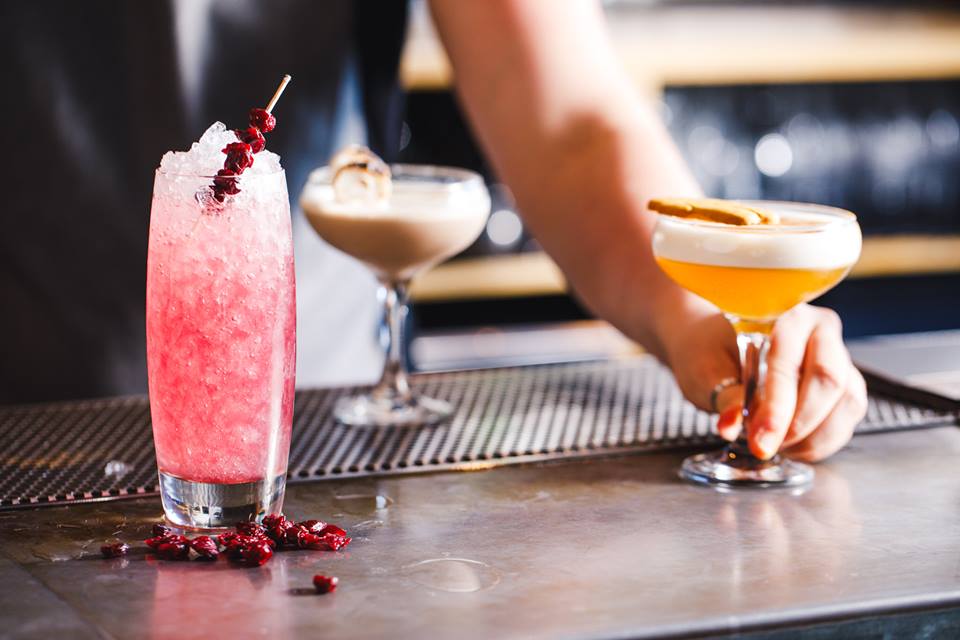 So let's talk cocktails. No established bar is complete without them and at Gas Street Social, cocktails are serious business. From aperitivos to classics, their signature serve and their classics with a twist, Gas Street Social are serving up delicious cocktail concoctions and providing you with a reason to turn up to work every day – so you can come grab a cocktail after work with your friends, of course. Whatever you have a yearning for, the fantastic selection of cocktails at Gas Street Social is sure to keep you busy broadening your taste horizons for many a bar session to come.
Now, brunch is a concept full of hope and the most glorious of food. Is it breakfast? It is lunch? We don't really care so long as there's lashings of bacon, tasty eggs and, of course, the defining poison of choice – a Bloody Mary. There are two plays that can be made here:
1.) Should you happen to not be nursing a hangover, then bottomless brunch is just the phrase you wanted to hear. With Full English platters to serve the family (or just yourself should you be feeling extra hungry!), or stacks of fluffy pancakes and bottomless Bellinis mixed to your preference – a boozy brunch is just the thing to get your weekend started off with a bang. There's also eggs to any preference (Florentine, Royale, Benedict, with smoked salmon, with smashed avo, with chorizo hash). How tasty!
2.) Shall we set the scene? Maybe you went for a quiet drink last night, things escalated, quickly, and now you're nursing the most heinous hangover of your life. You need sustenance, rehydration. Gas Street Social's weekly bottomless brunch sounds like just the place to do this. There's plenty of fried food to soak up all the alcohol still languishing in your system (yes, you did turn up to brunch mildly to still-fairly-heavily intoxicated – but hey, it's the weekend, right?) and, of course those bloody Marys to take the edge off – hair of the dog, right? Hangover 0 – 1 You.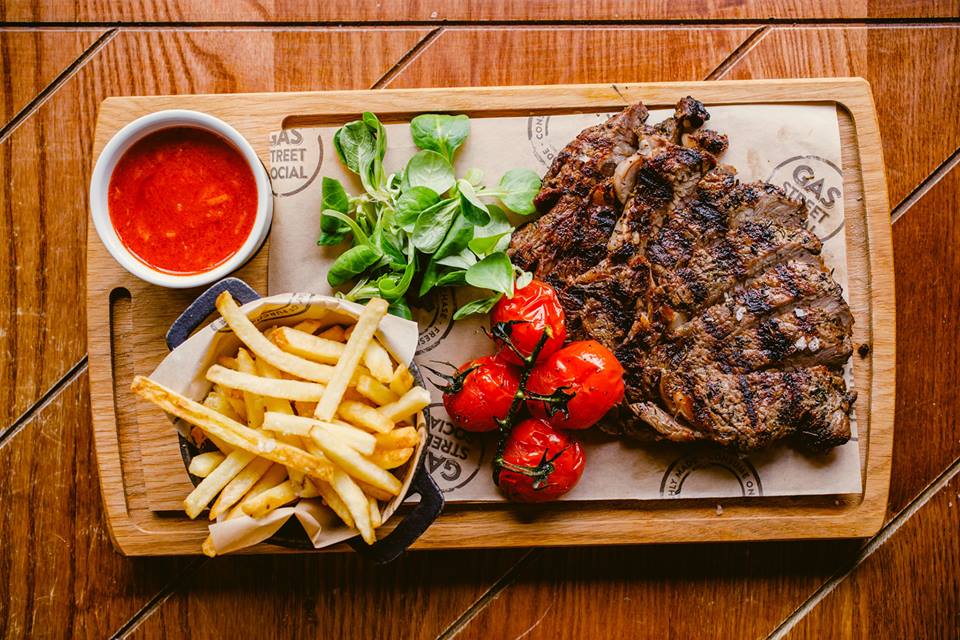 Gas Street Social itself is both contemporary and chic and an indefinable touch of class. With large tables and cosy booth seating dominating the restaurant area (all designed to encourage socialisation), and al fresco dining available on the terrace overlooking the canal for those days when the sunshine just won't allow you to stay hidden away indoors (even if you are drinking Rum Punch and wearing a Hawaiian t-shirt) – Gas Street Social is indeed the ideal place to visit should you feel an evening tipple with your friends is long overdue (it has been all day after all…).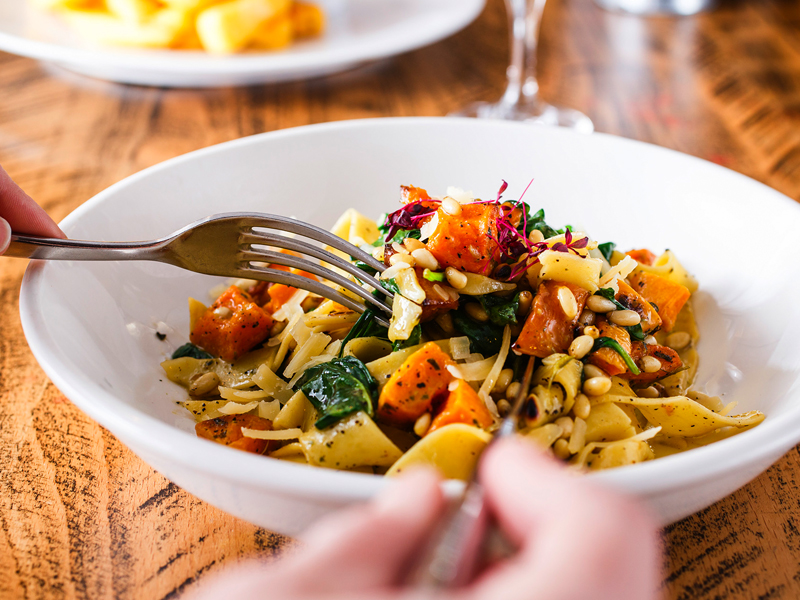 So, if the working week has been a bind and you're looking for somewhere stylish yet informal in which to enjoy a delicious cocktail and the good company of friends, or you're simply looking for somewhere to satisfy your hunger alongside your foodie friends, then a trip to Gas Street Social is definitely in order!
Now offering Independent Birmingham Members: a FREE cocktail, craft beer or glass of wine when purchasing any main course (Three Social Plates is equivalent to a main course).
Terms And Conditions
IB Deal: a FREE cocktail, craft beer or glass of wine when purchasing any main course (Three Social Plates is equivalent to a main course) – per IB App/Card holder
The drinks included in this deal are:
Cocktails – The Socialite, Gas Street Cooler or a frozen Daiquiri / Margarita
Beer – A bottle of Pacifico Clara Mexican beer
Wine – A glass of house white, Finca Valero Macabeo, or red Terra Forte Sangiovese.