The Habanero chilli pepper.
Originating in the Amazon region and quickly introduced into Mexico, its heat and fruity-citrus flavour have made it a popular ingredient in traditional South American dishes to add that extra heat and spice. With the average chilli measuring around 2-6cm in length and rated between 100,000 and 350,000 on the Scoville Scale, the Habanero is one of the hottest chillies in the world and has been known to make grown men weep. Eager to see if the legends were true, I went to Habaneros to see if it could live up to its namesake.
Open from 7:30am – 3:30pm (Monday to Friday) and located on the corner of Temple Row (at the entrance to the infamous Pigeon Park), Habaneros is a mobile Mexican street-food vendor that has been bringing its customers some of the best and hottest burritos in Birmingham since March 2013. Founded by owners Carl and Ben, and having made its way through the ranks at farmers' markets, food shows and street-food events around the Midlands, Habaneros is dedicated to combining fresh and ethically-sourced ingredients together with their home-made sauces to create authentic and irresistibly tasty burritos that will change you.
With a step-by-step process and a friendly and energetic staff eager to help you build your masterpiece, customers can choose from a range of fillings – including: pulled pork, pulled beef and chicken tinga (all slow cooked and perfectly seasoned with spices to create their own unique and vibrant flavours) as well as guacamole, salsa, rice, lettuce and black beans. All the ingredients are freshly made on the day and once the burrito is assembled and the tortilla folded, the whole thing is then wrapped tightly in tinfoil – making it the perfect lunch-time snack to take away and eat on the go. Habaneros also provides alternatives to their deliciously meaty burritos: offering a vegetarian burrito stuffed with seasonal roasted vegetables in a chipotle marinade, as well as tacos (with your choice of fillings), burrito bowls (your choice of fillings without the tortilla on a bed of salad) and warm nachos served with salsa and cheese sauce.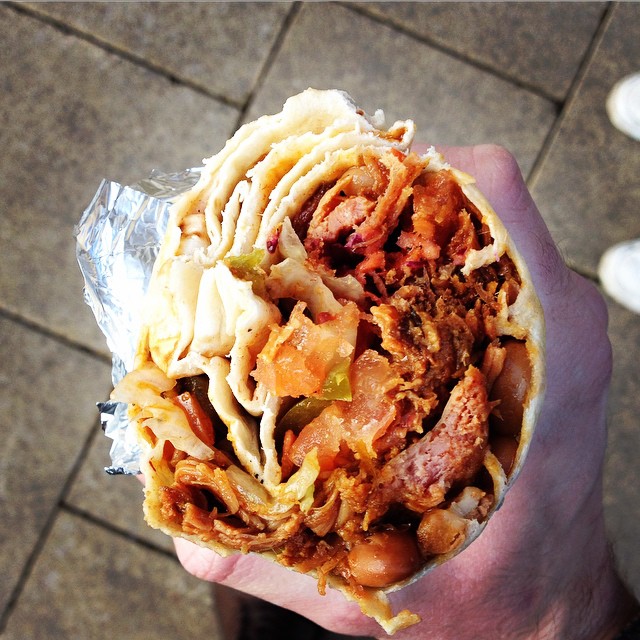 With home-made sauces ranging from the mild Chilli Lime Salsa to the super-hot Habanero XXX (a sauce so hot it will melt the lips off your face), variety really is the spice of life and it doesn't come spicier, or tastier, than at Habaneros. With a loyalty card rewarding frequent customers with a free burrito on their 10th visit and a free bag of nachos and a drink with every burrito bought on a Monday (for a limited time only), it's easy to see why Habaneros has such a large following.
So if you are a fan of delicious, traditional Mexican street-food or just fancy something different for lunch then Habaneros can be your only destination.
Now offering Independent Birmingham Members: 10% off the bill.