Sick of eating the same boring, soggy, supermarket sandwiches for lunch?
Trying to pick healthier options but find they don't fill you enough? You're not alone. If only there was somewhere you could go for quick, healthy (and delicious) food that won't break the bank…
Introducing Hookway's.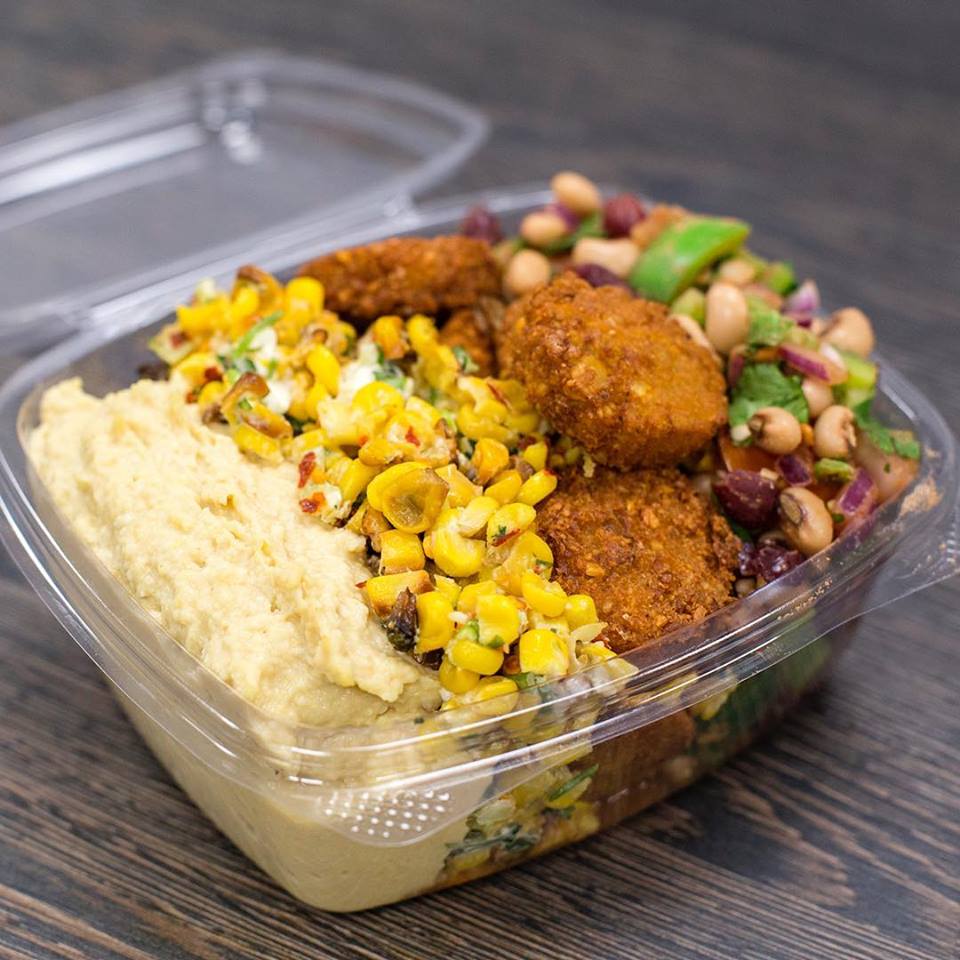 Located in The Minories, Hookway's is the place to go for a delicious and nutritious take-away lunch.
Hookway's first opened in February 2017 after the owner noticed a gap in the market for healthy, affordable lunch options. Having been dissatisfied with small, un-filling supermarket salads and not finding anywhere else to grab a quick, filling lunch, the idea was started for a self-service salad bar, providing healthy salads and sandwiches for the many people working and living in the city.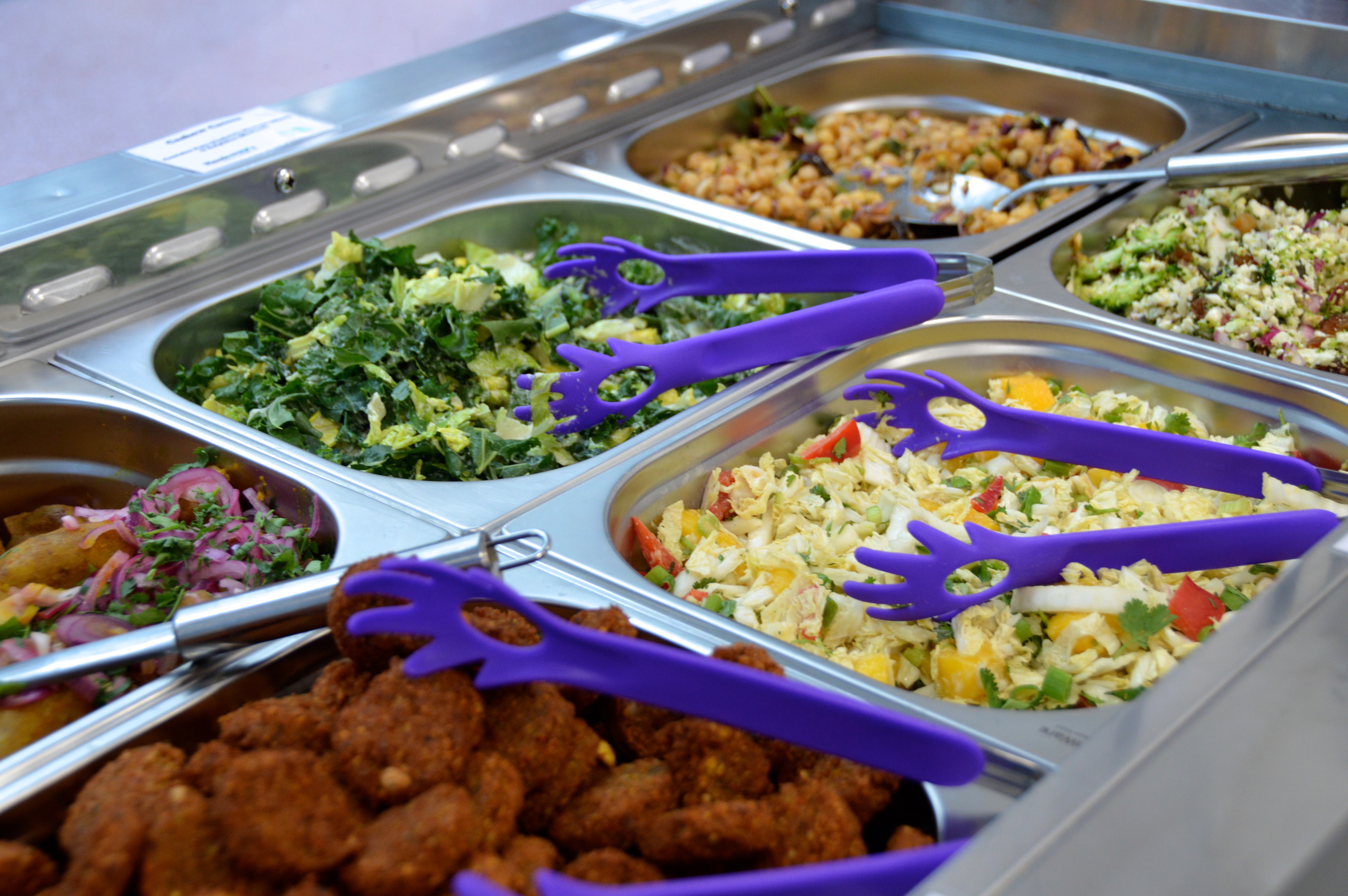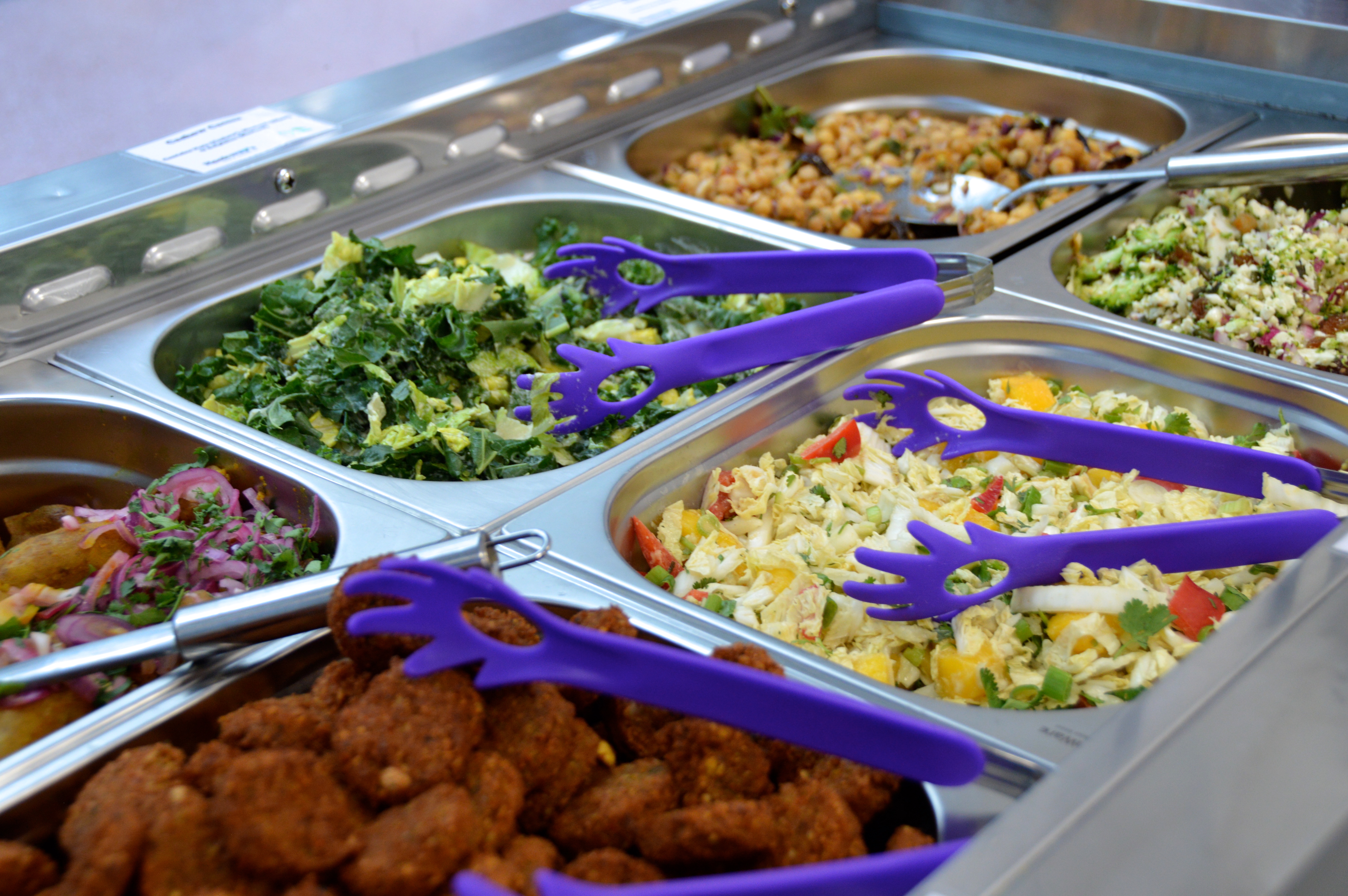 The main feature of Hookway's is the self-service salad bar. Three fridges are packed with flavourful salads that customers can pick and choose from and add to their chosen salad box (of which there are three different sizes). The salads on offer are all made fresh daily on the premises (and you won't find a limp lettuce leaf in sight!).
If you think salad is boring, think again! You might find such delights on offer as a spicy Mexican corn salad, homemade slaw, Greek Pasta, falafel, tabbouleh, and much, much more. All are made fresh on the day, so you know the quality is high. With fridges packed with gloriously delicious vegan, veggie and syn-free options, Hookway's is the perfect destination for those looking for a tasty, plant-based lunch.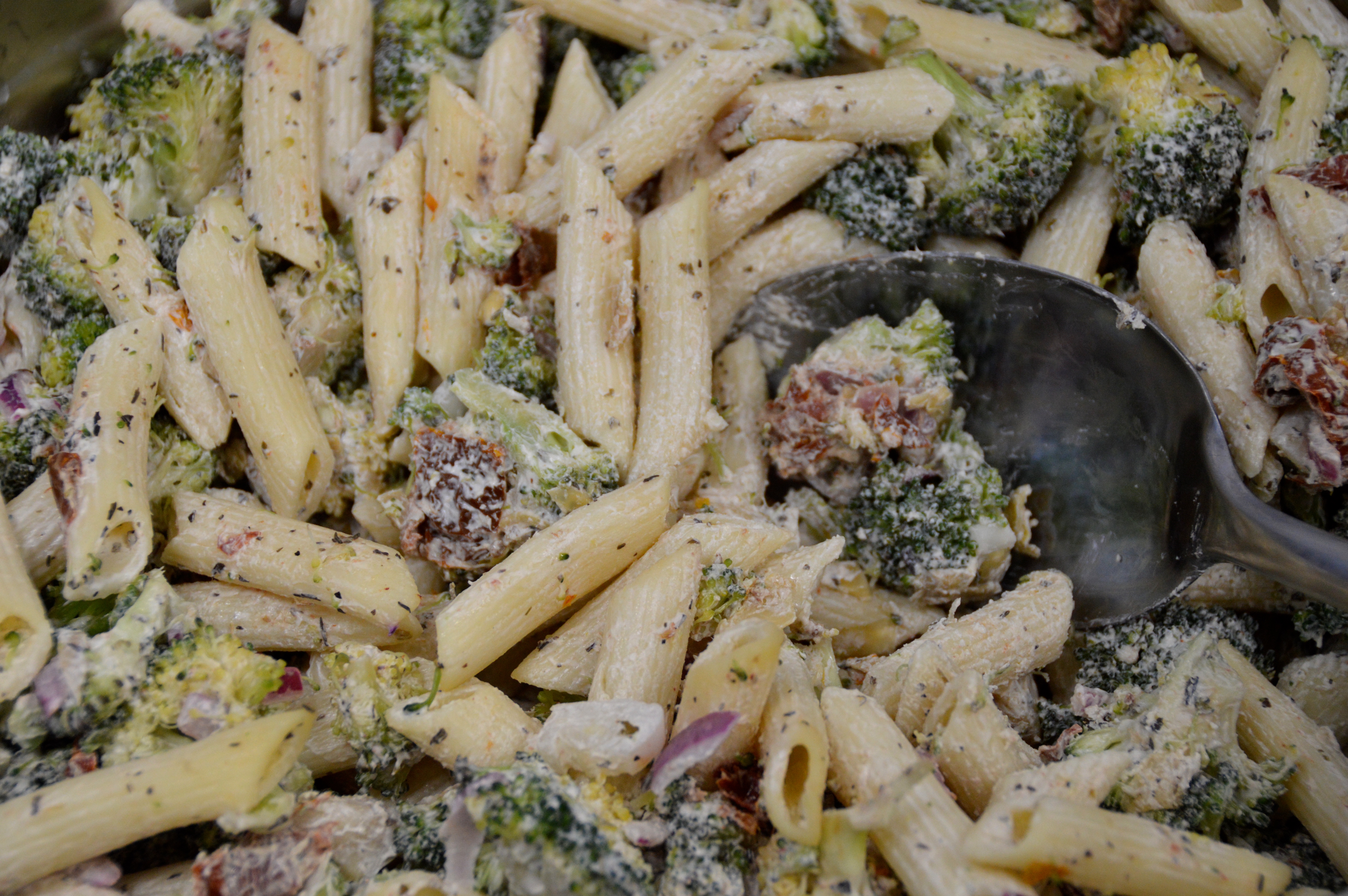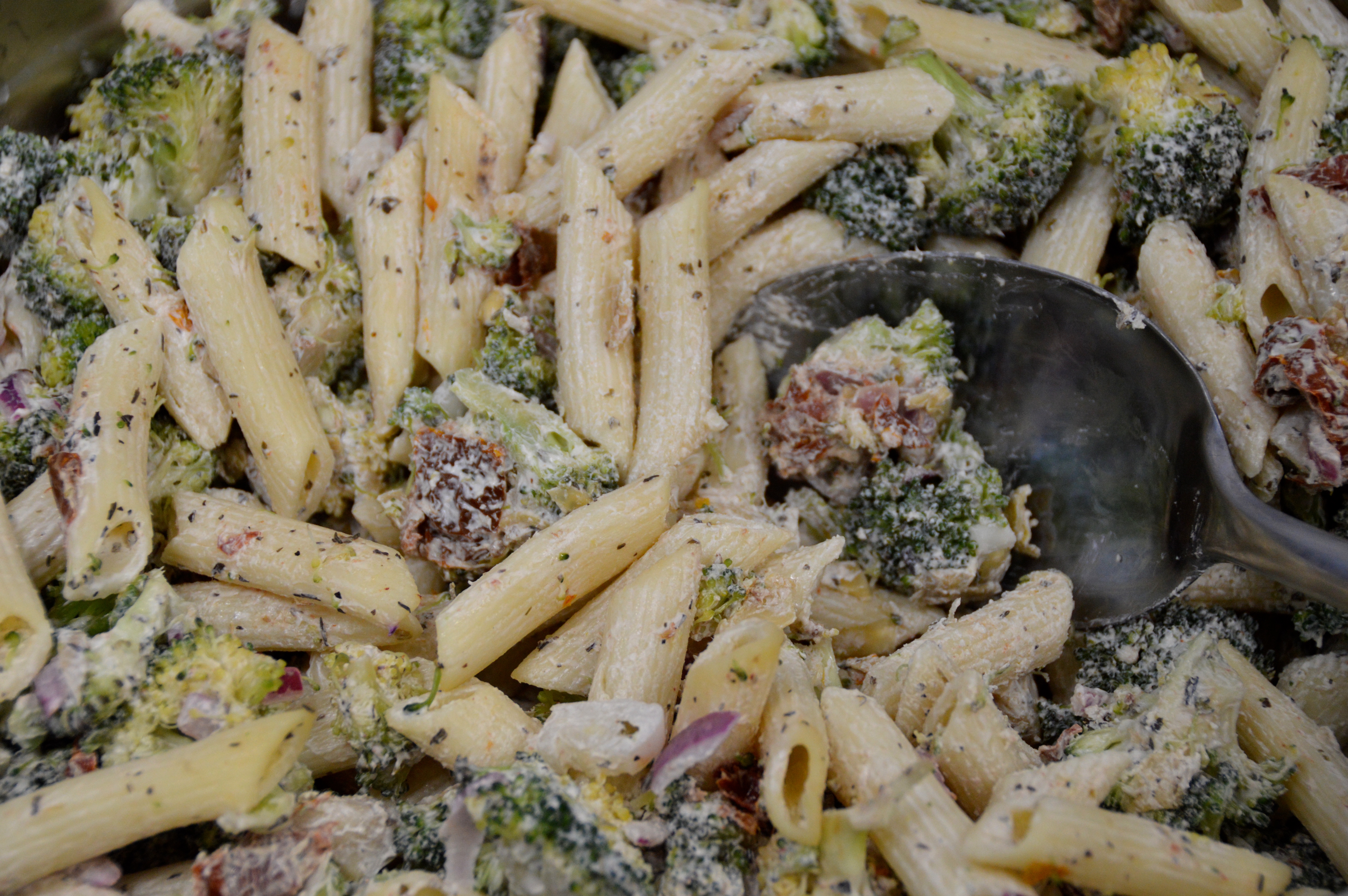 Another brilliant aspect of Hookway's is their healthy steak kebabs.
Mouth-watering lamb leg steaks and whole chicken thighs, marinated, barbecued, and then sliced into flat bread pittas, accompanied by malfouf cabbage and sumac onions – and yes, our bellies are rumbling just writing this. Grab one of these amazing eats, and order yourself some Halloumi fries, feta fries, or feta-loaded sweet potato fries to go with it and you're winning at life.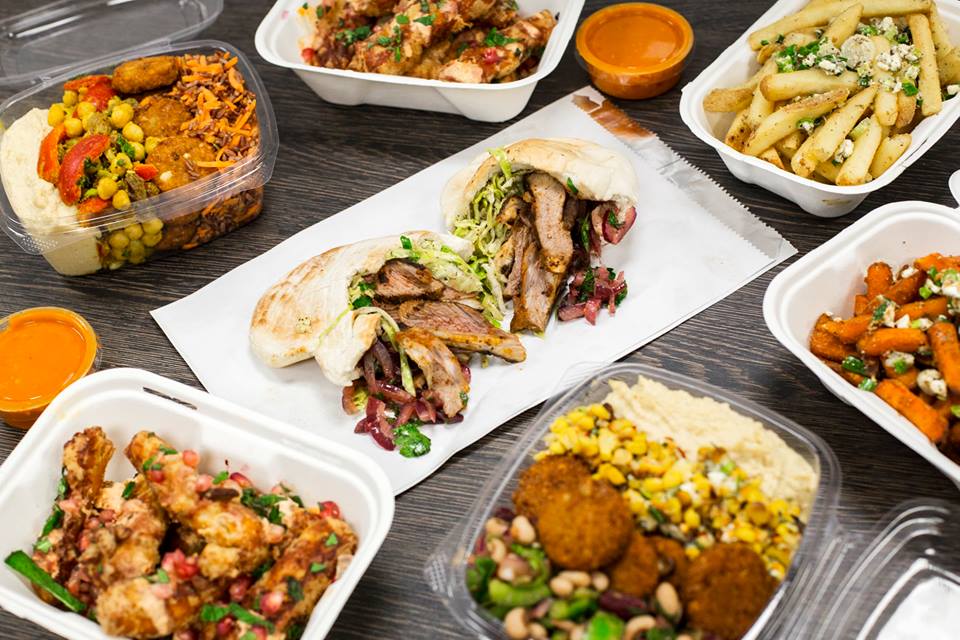 Not only are these lunch options good for you, helping you to achieve that ever-elusive five-a-day, but they are also good for the planet. All of the packaging the items are served in is compostable, from the salad boxes to the forks and the coffee cups. Wait, did we mention coffee yet? Hookway's also serve coffee using beans from another fabulous Birmingham indie, Quarter Horse Coffee. So you know it's the good stuff!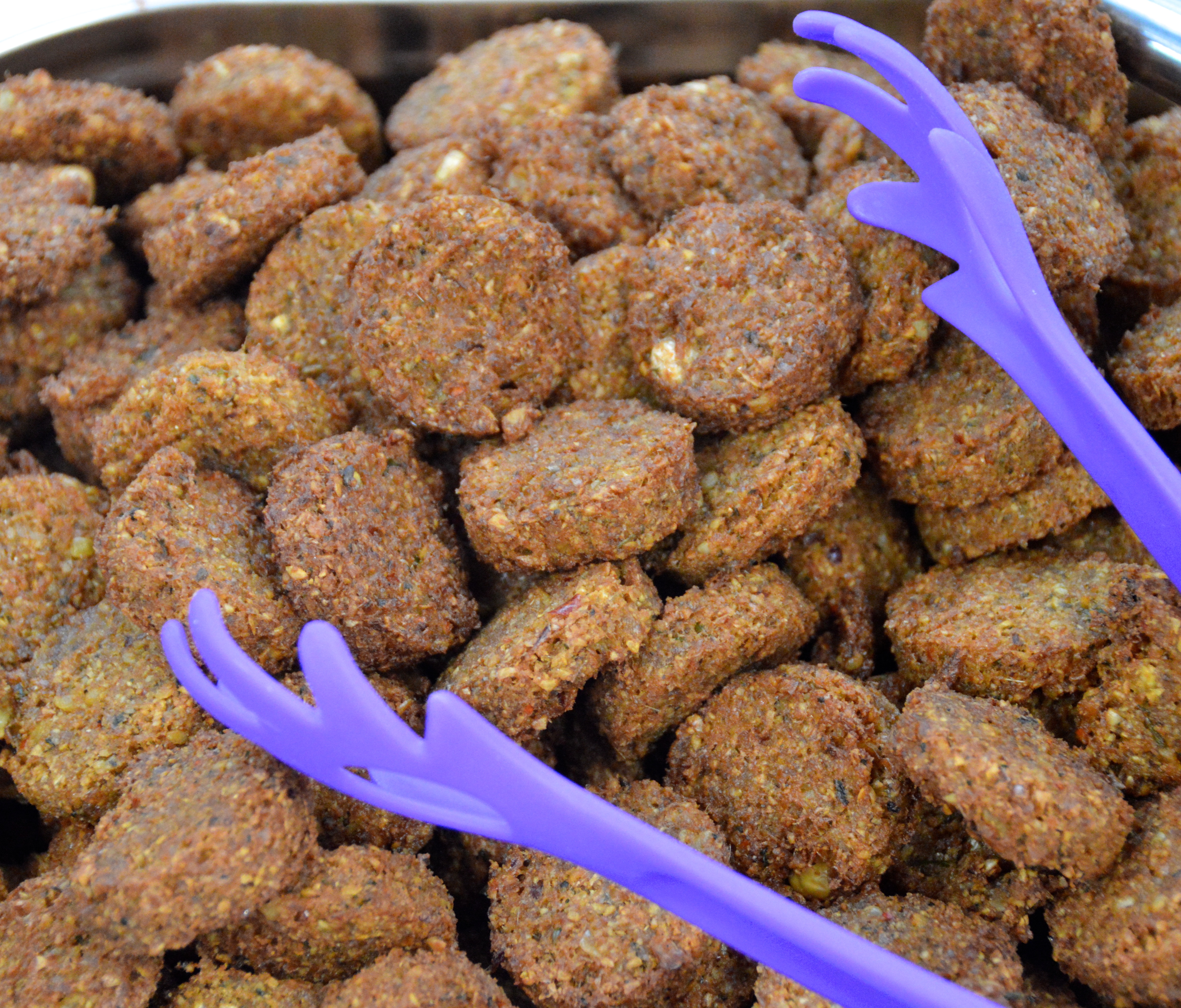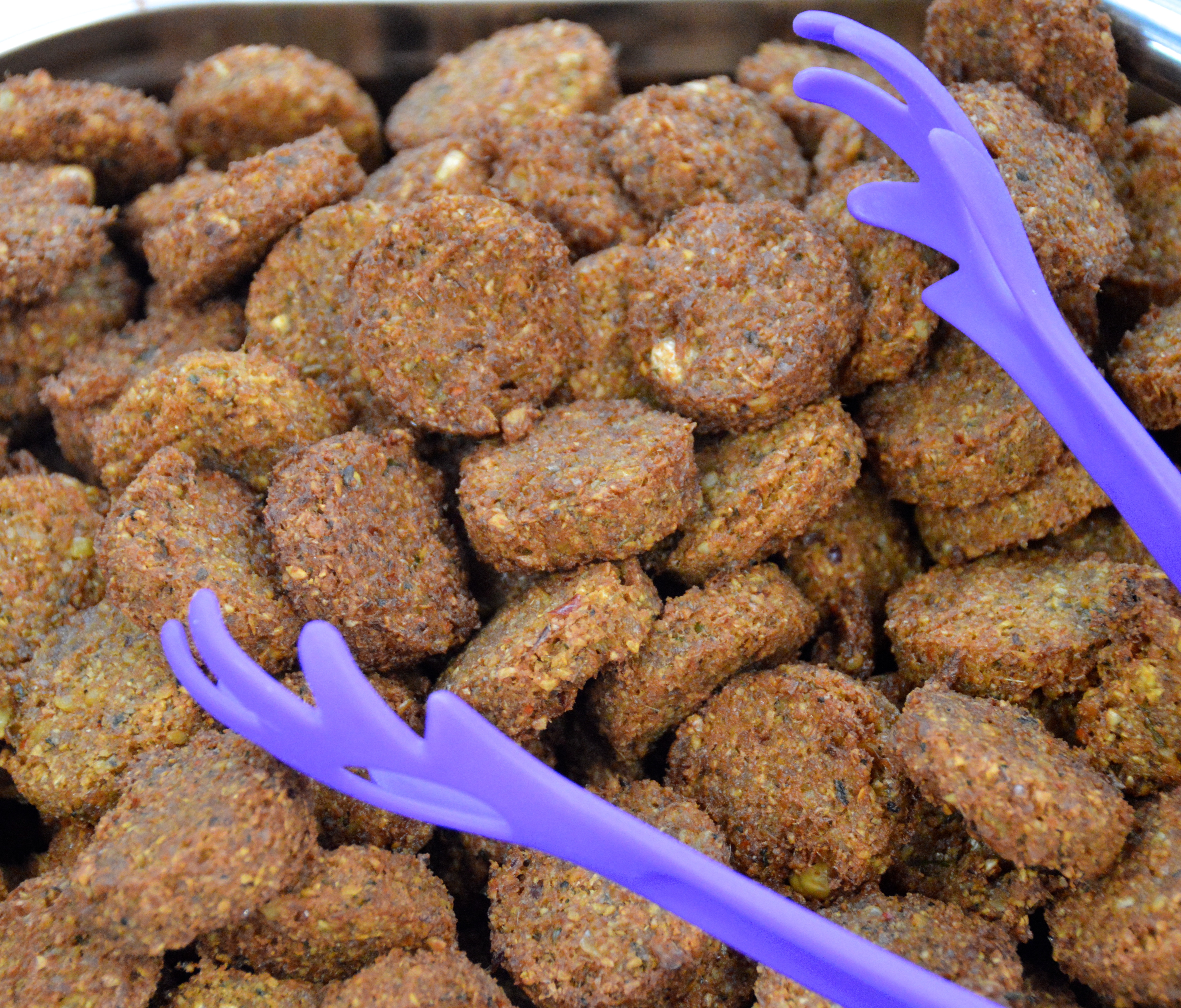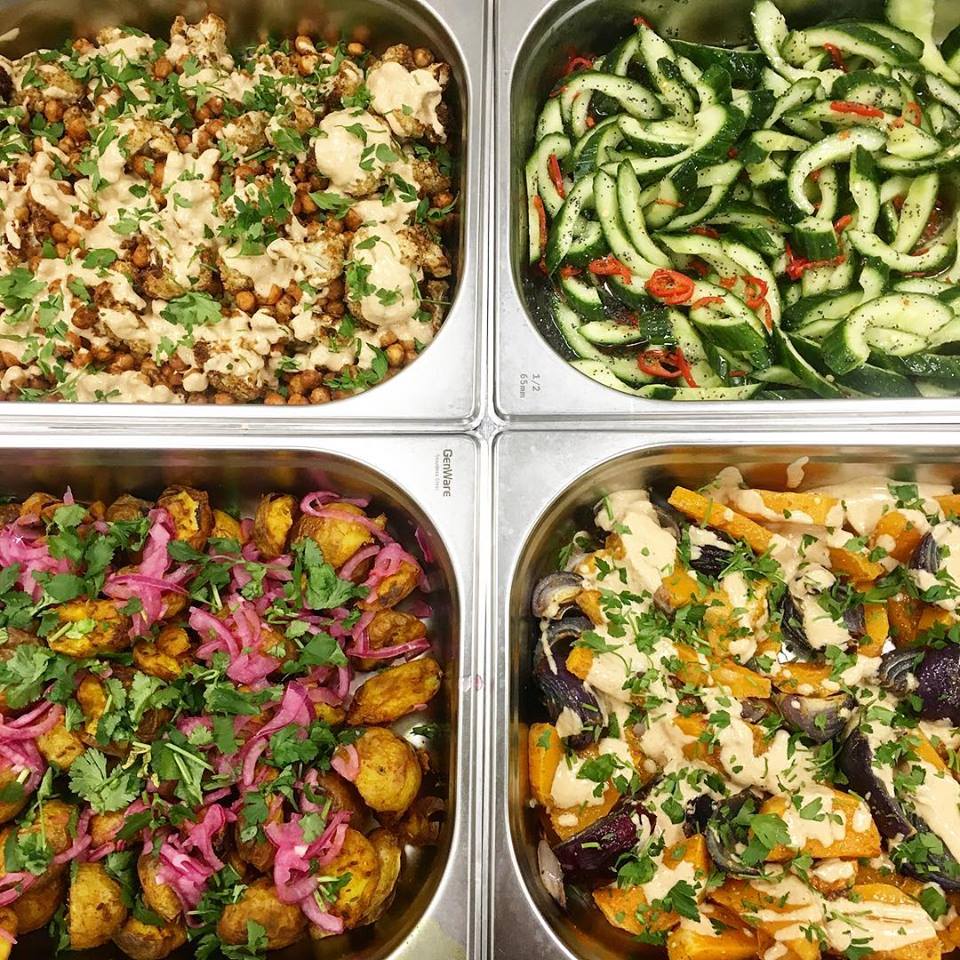 So if you're looking for a quick and convenient lunch that is full of nutritional goodness, then look no further than Hookway's. High quality, flavourful options available to grab-and-go, all just a stone's throw away from the city centre.
Now offering Independent Birmingham Members: a FREE pistachio Baklava when you purchase any regular/large wrap