I scream, you scream, we all scream for ice cream!
There's nothing quite like a cooling ice lolly when the mercury's rising. Whether it's a Mr Whippy on your holidays at the seaside, with your jelly at a childhood party, or a big bowl of the stuff for dessert – ice cream is sure to have played some part in your life. A childhood favourite, but loved by grown-ups too, everyone loves a good ice cream. That's why when we heard tale of an exciting new ice cream experience coming to Birmingham, our inner children did little happy dances. We here at IB believe that ice cream is for life, not just for holidays, so year-round, rain or shine, we will happily tuck into our favourite frozen treat. You can too, and all you need to do is head to Edgbaston.
Introducing LA-POP.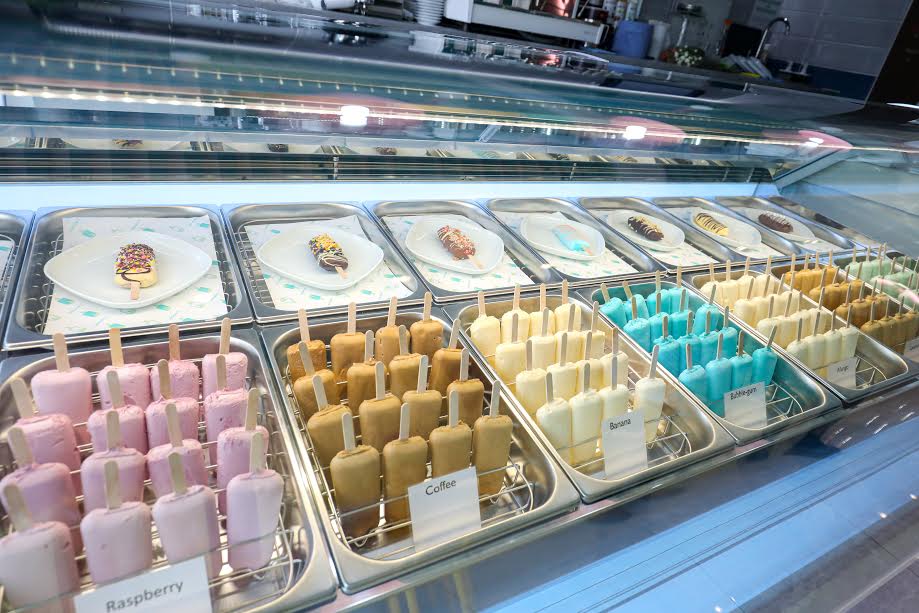 Photo by: Shaun Fellows/Shine Pix
Located on Islington Row, Edgbaston, LA-POP is a brand-new gelato lolly and coffee bar, that will turn you into a gelato popsicle artist. And yes, that does sound like the dream job (*adds to CV straight away*).
Based on a concept that is popular in other parts of the world, particularly the USA, LA-POP is all about customisation. The idea is simple – you create your own bespoke gelato lolly, based on your tastes and the flavours you like. First you choose your gelato flavour, then you choose a chocolate to dip it in, and finally you finish it off with a flourish of your chosen toppings. And voila, your very own creation is brought to life and ready for you to devour.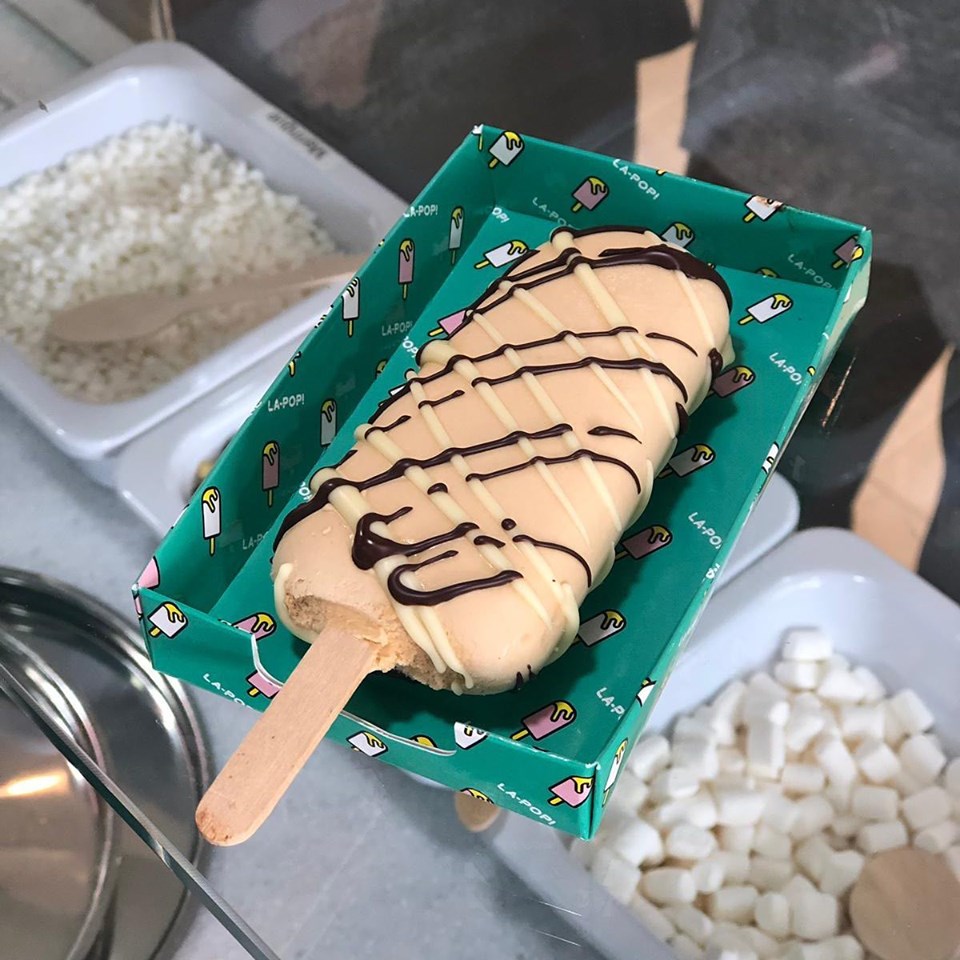 At the time of opening there were 12 popsicle flavours (with more being added all the time), six different dipping chocolates, and nine choices of toppings. All of this means there are over 700 different combinations available – so each time you visit, you can enjoy a totally different lolly and have a completely different experience. You can choose to go minimal and just have a chocolate drizzle or half-dip on your chosen lolly, or you can go all out and get it double dipped, drizzled and sprinkled with as many toppings as you like – the possibilities are endless.
LA-POP is a family-run business all about authenticity and quality. The lollies are freshly made on site each day, using the finest ingredients. The milk used to make the gelato is organic and sourced from a local farm, whilst the equipment used is custom-made from Italy (the home of gelato). All of this means the greatest care and love have gone into the creation of their products, to make sure their customers have the best possible experience and want to return again and again to create new and exciting gelato lollies each time.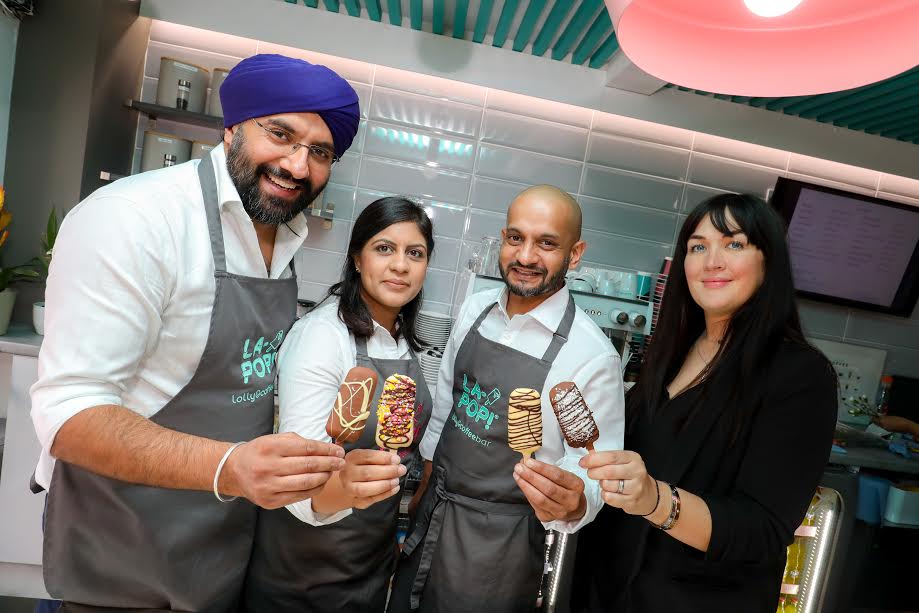 Photo by: Shaun Fellows/Shine Pix
The cafe itself adds to the enjoyable experience with its fun and colourful décor. From the neon ice lolly emblazoned in the window, to the lolly-motifs and giant 3D lollies decorating the walls in bold, bright colours (and even the bright and fun turquoise trays that your lolly comes presented on), it's all in the details. When you enter the shop, you're greeted by the delightful sight of the refrigerated counter, fully-stocked with row upon row of glorious gelato lollies in a multitude of flavours. It's here, at the counter, where your ice cream dreams come true.
There are a number of tables inside, alongside (when the weather allows) a few tables outside where you can enjoy your gelato as nature intended, al fresco. Whilst the main attraction is, understandably, the gelato, this is also a great place for a quick cuppa. At LA-POP they serve freshly-ground coffee and a range of Kanuka teas – so if you're keeping an ice-cream loving pal company, or you simply fancy a hot drink, this is a great place to catch up over a coffee too.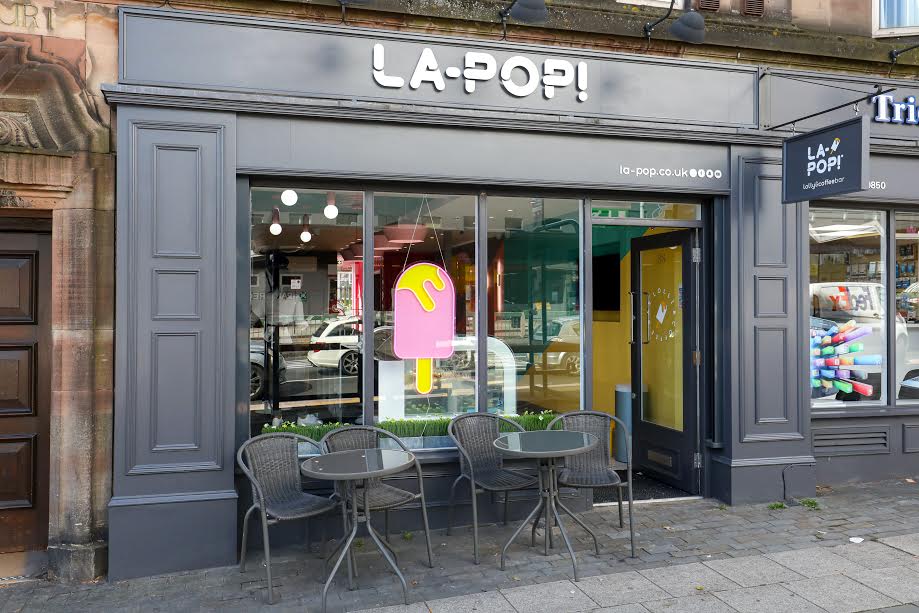 Photo by: Shaun Fellows/Shine Pix
Whether you fancy a pineapple lolly covered in coconut, milk chocolate lolly with lemon crunch, or a caramel lolly dipped in white chocolate and covered in dark chocolate drizzle and fudge pieces – there's something for everyone. So get down there and create your own ideal lolly. Then immediately add 'gelato popsicle artist' to your CV. We like your moves.
Now offering Independent Birmingham Members: 10% off the bill