We could all use a holiday right now.
When you can't get away and escape to an island, you need the next best thing. This fantastic restaurant in Solihull is bringing the island vibes to you, and we are here for it.
Introducing Jamaya.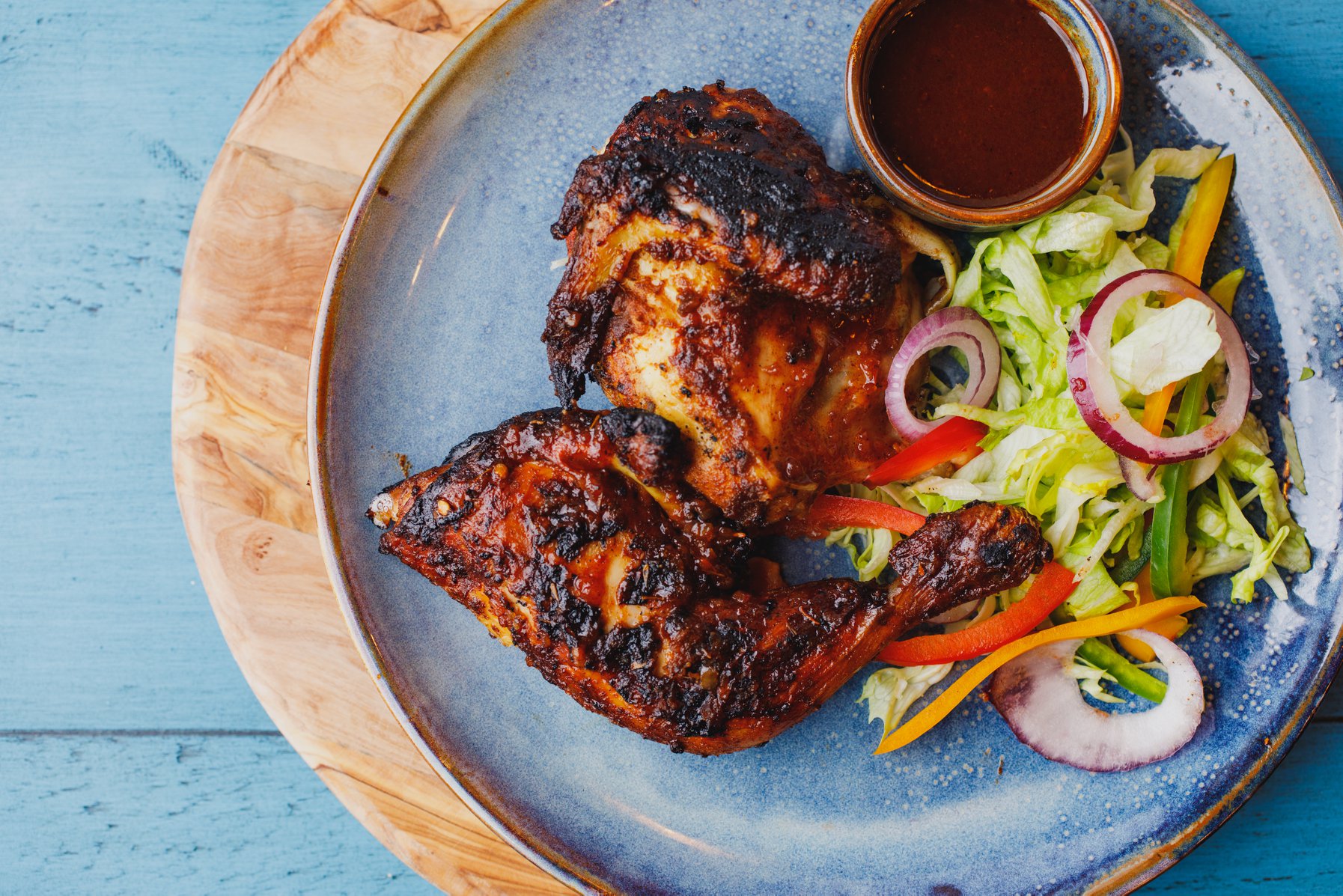 Located in Touchwood Shopping Centre (Solihull,) Jamaya is the place to go for a taste of the Caribbean.
At Jamaya they're all about spreading the good vibes and want every customer to feel as though they've stepped into a Jamaican paradise from the moment they set foot in the restaurant. The friendly staff are ready to welcome you into their bright and beautiful restaurant where you can sit back and relax with family and friends, enjoy the laid-back reggae beats, and tuck into some incredible food.
The restaurant itself is a vibrant and colourful affair, with nods to the Caribbean throughout the décor. From the bright colours to the colourful, tropical murals adorning the wall, this is a lively and fun place to grab a bite to eat. The interior captures the soul of Jamaica and transports you to a care-free paradise (and that's before you've even tasted the food!).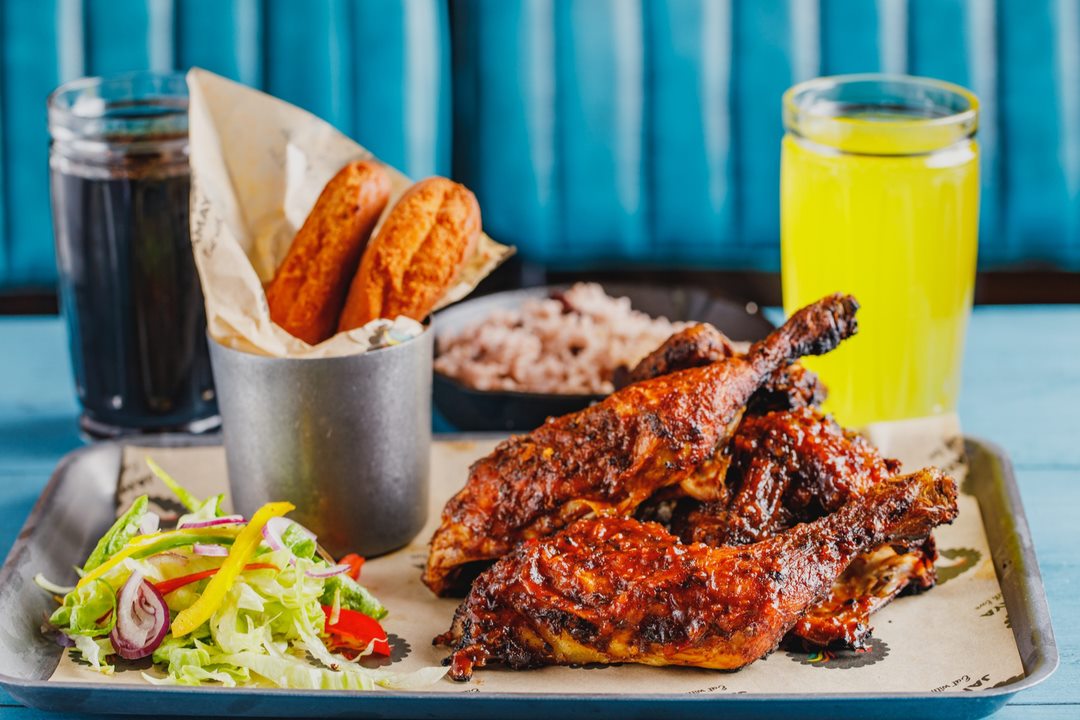 Jamaica is known for its delicious Jerk Chicken, and it can be hard to find somewhere in the UK that matches up to the incredible island eats. But Jamaya are holding their own and bringing incredible Jerk dishes to Solihull, where you're lucky enough to be able to sample them. They pride themselves on their authentic recipes and the dedication they have made to making 'proper Jerk Chicken'.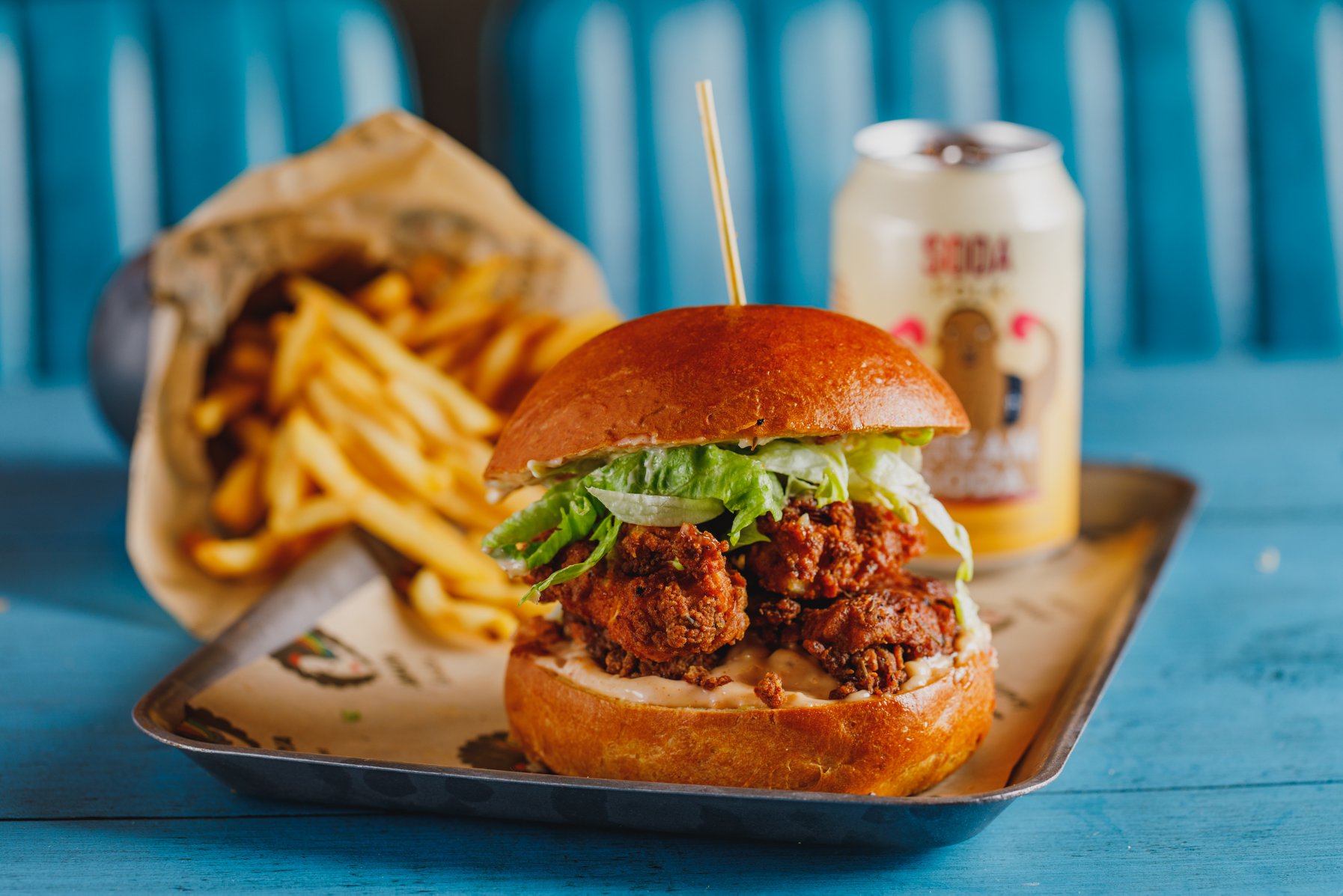 To make sure their Jerk Chicken is the best of the best, they built their very own jerk pan in the kitchen to pay homage to the Jamaican way of cooking – and they even import Pimento wood from Jamaica to smoke the chicken with, to keep the flavours as authentic as possible. The smoked chicken is then pasted with a choice of jerk sauces – mild, BBQ, or hot. You'll be hard pressed to find a more delicious and authentic Jerk Chicken without actually heading to a beach in the Caribbean.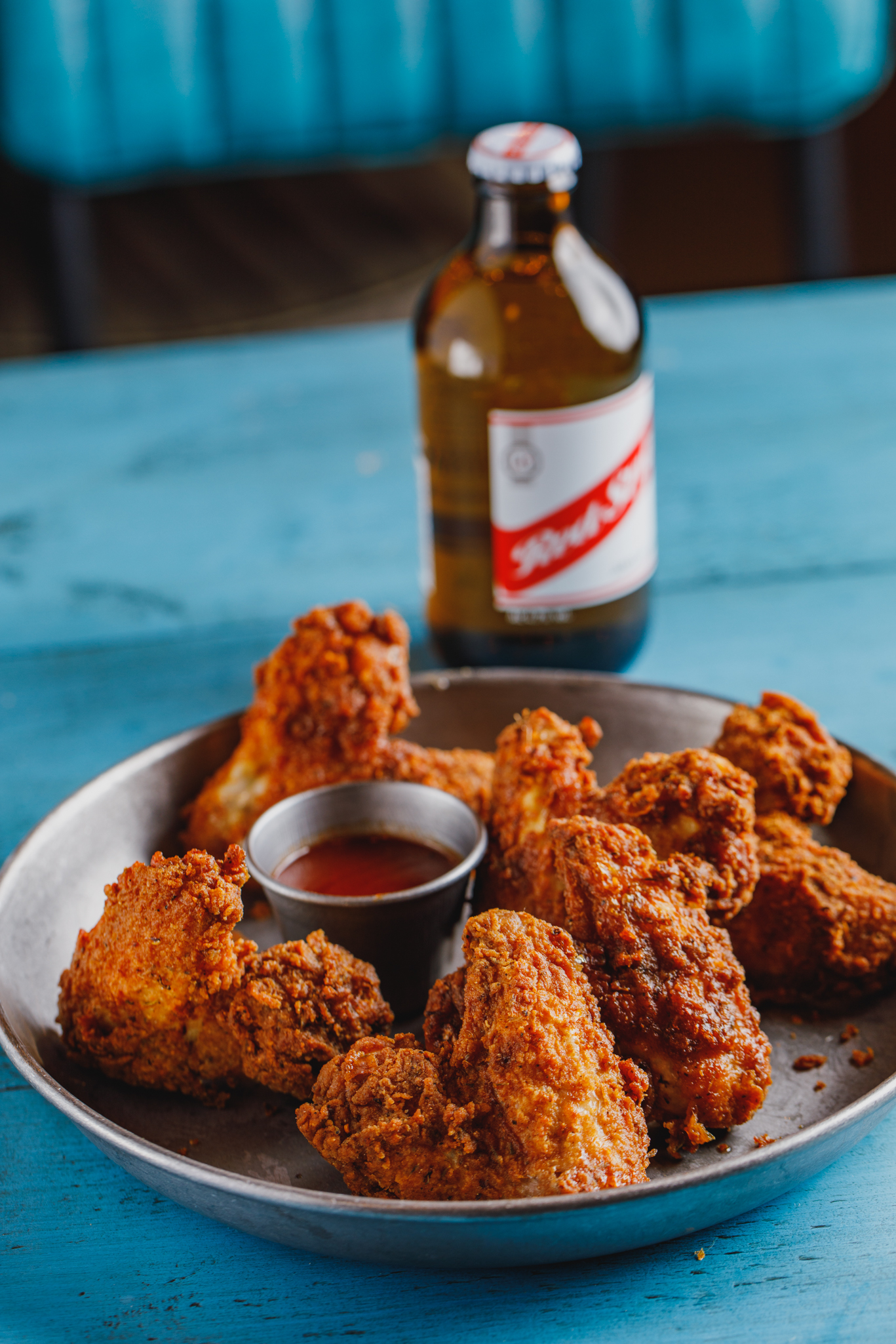 As well as their incredible Jerk Chicken, they also serve a range of other mouth-watering Caribbean-inspired dishes, including Jamaican fried chicken. They've created their very own Jerk breading to give their fried chicken added crunch and flavour, which goes perfectly with their fried plantain or cassava chips. If you fancy a burger or a wrap, they have those too – with a choice of jerk chicken and fried chicken options, as well as a tasty jerk plantain wrap too.
At Jamaya they're passionate about using the best ingredients, processes and recipes to create the most authentic taste of Jamaica they possibly can. They source the finest, freshest chicken which is marinated for 24 hours to give it a deep, rich flavour.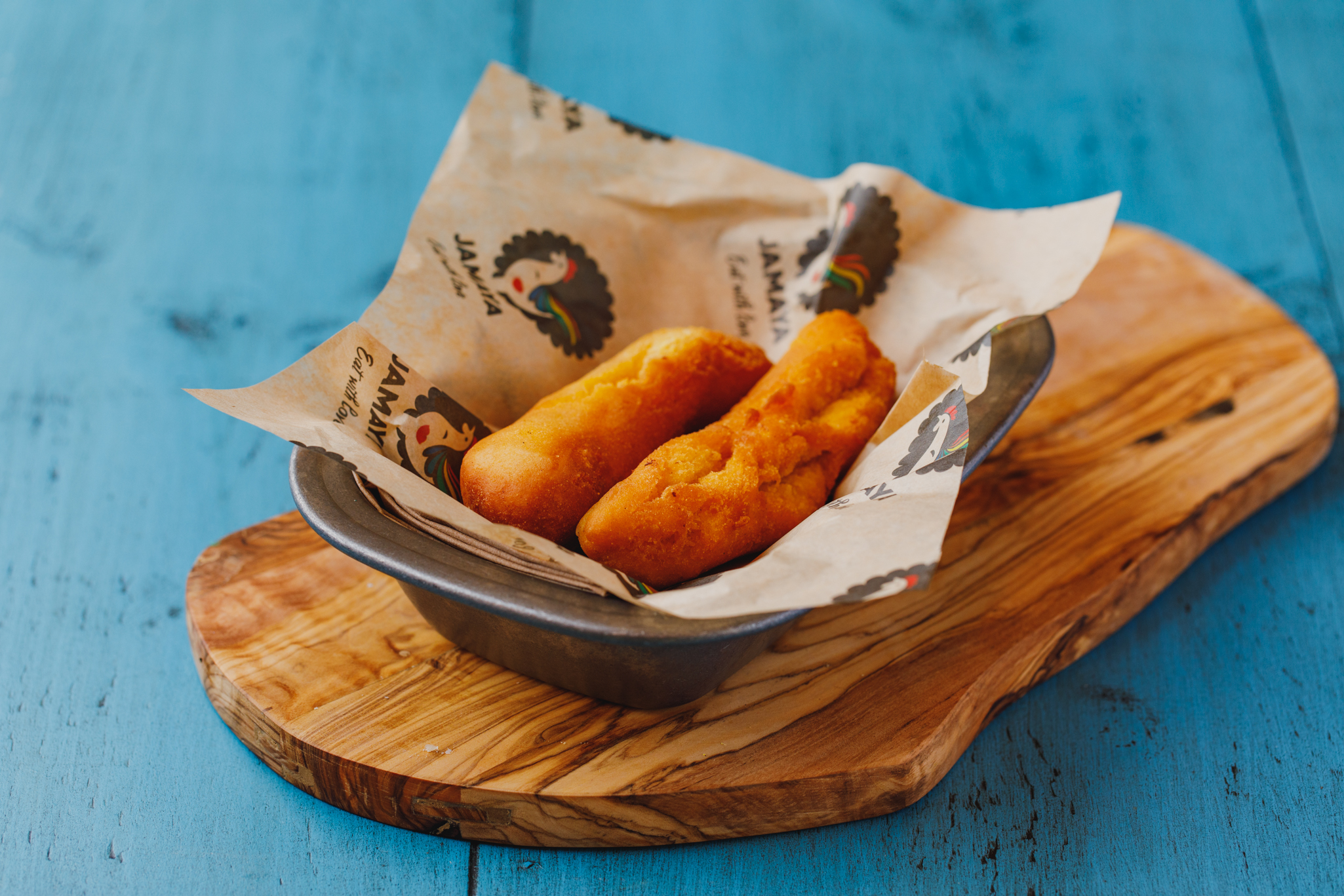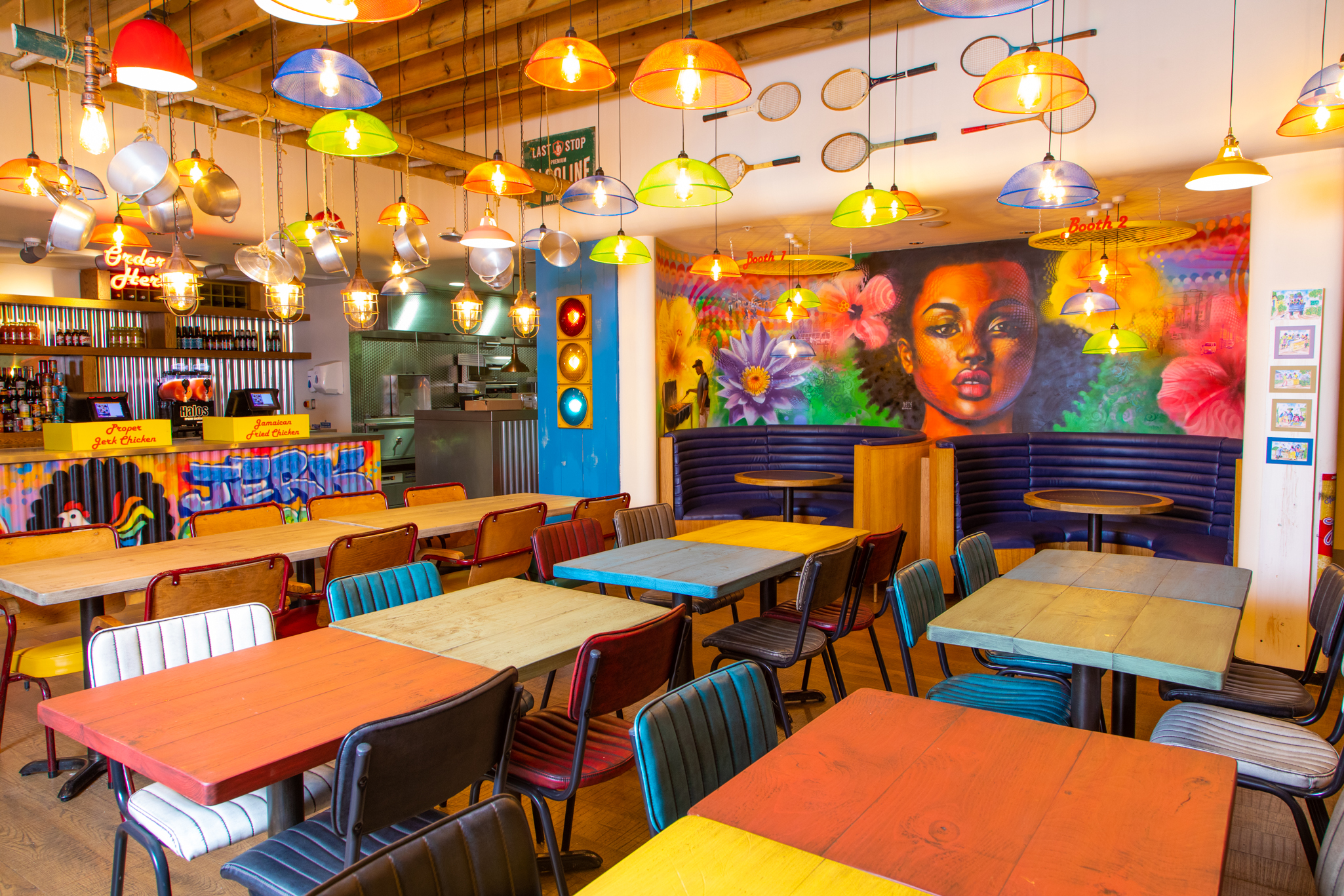 To accompany your delicious Jerk Chicken, they have a great range of drinks available, including soft drinks, beers, wine, and delicious and refreshing Jamaican juices. If you fancy pushing the boat out, we recommend you grab yourself one of their frozen cocktails – one sip of your frozen Rum Punch and you'll feel as though you're on that beach in the Caribbean, and they're the perfect choice to go with your delicious chicken.
So if you fancy a taste of the Caribbean and tucking into some proper Jerk Chicken, go check out Jamaya for great food and great times.
Now offering Independent Birmingham members: 20% off the bill (Sunday – Thursday)