If you've followed Independent Birmingham for a while, you'll know that it's no secret that we LOVE bread.
Like really, really love it. We can't get enough of it. Focaccia, sourdough, baguettes, brioche buns, fig bread (especially fig bread), we want it all, and we want it now. We love it fresh out of the oven and slathered in butter, we love it toasted (and also slathered in butter), we just love it, okay? Luckily for us, Birmingham is bursting at the seams with incredible bakeries, and we can't wait to share this one with you all…
Introducing OnTheBreadLine.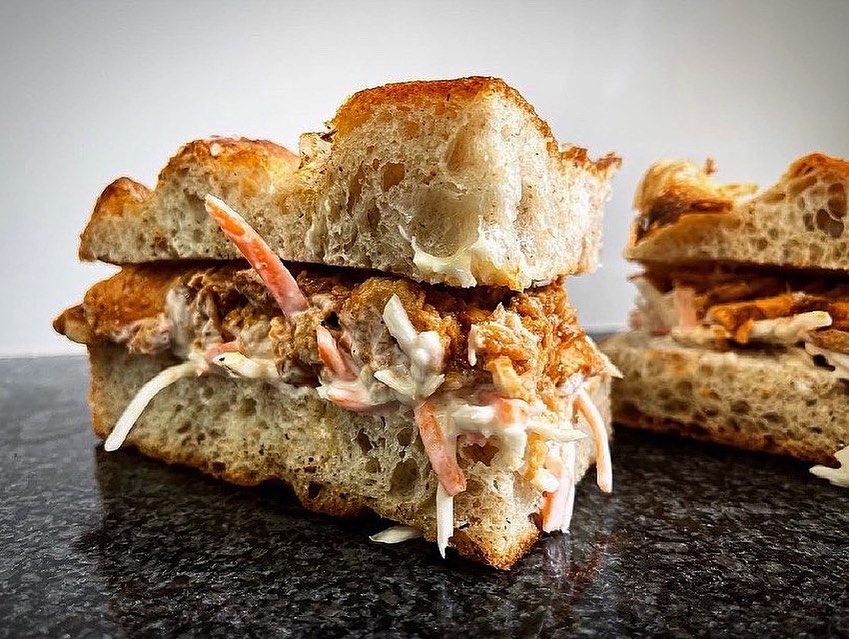 Located at HillCrest Farm, Sutton Coldfield, OnTheBreadLine is the little bakery doing mighty (fine) things.
This small, independent bakery is serving the residents of Sutton Coldfield and the surrounding area with some proper bakes. Owner, Sebastian Clough, is the sole baker, hand-crafting all of the mouth-watering bakes himself – the epitome of a small, independent business!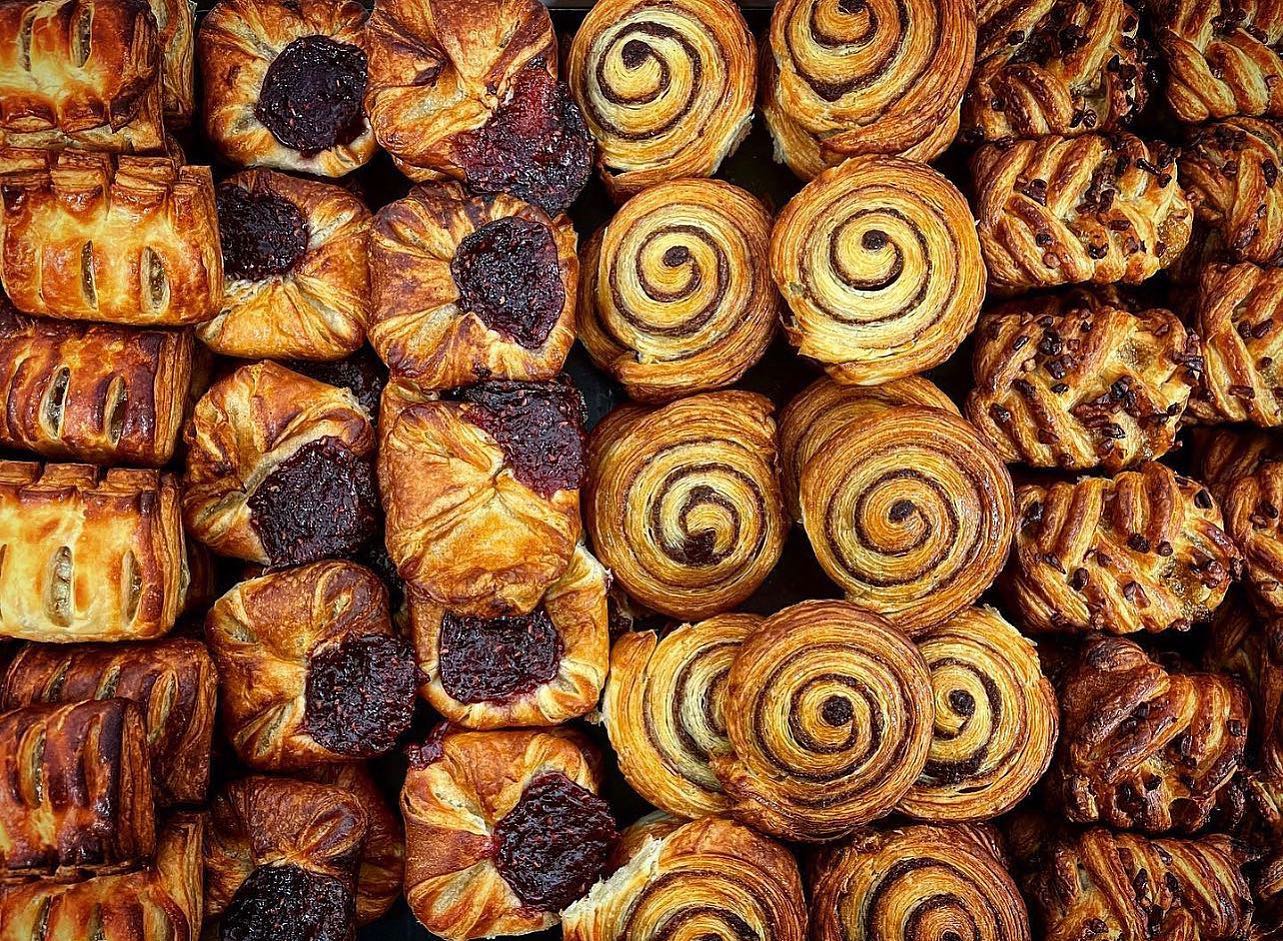 From the outside, the shop doesn't look like much – a small wooden hut. But on the inside it is filled with delicious baked goodies. And though the shop may be small in size, their baked goods are mighty. Full of flavour, full of care – these are proper baked goods, just how we like them.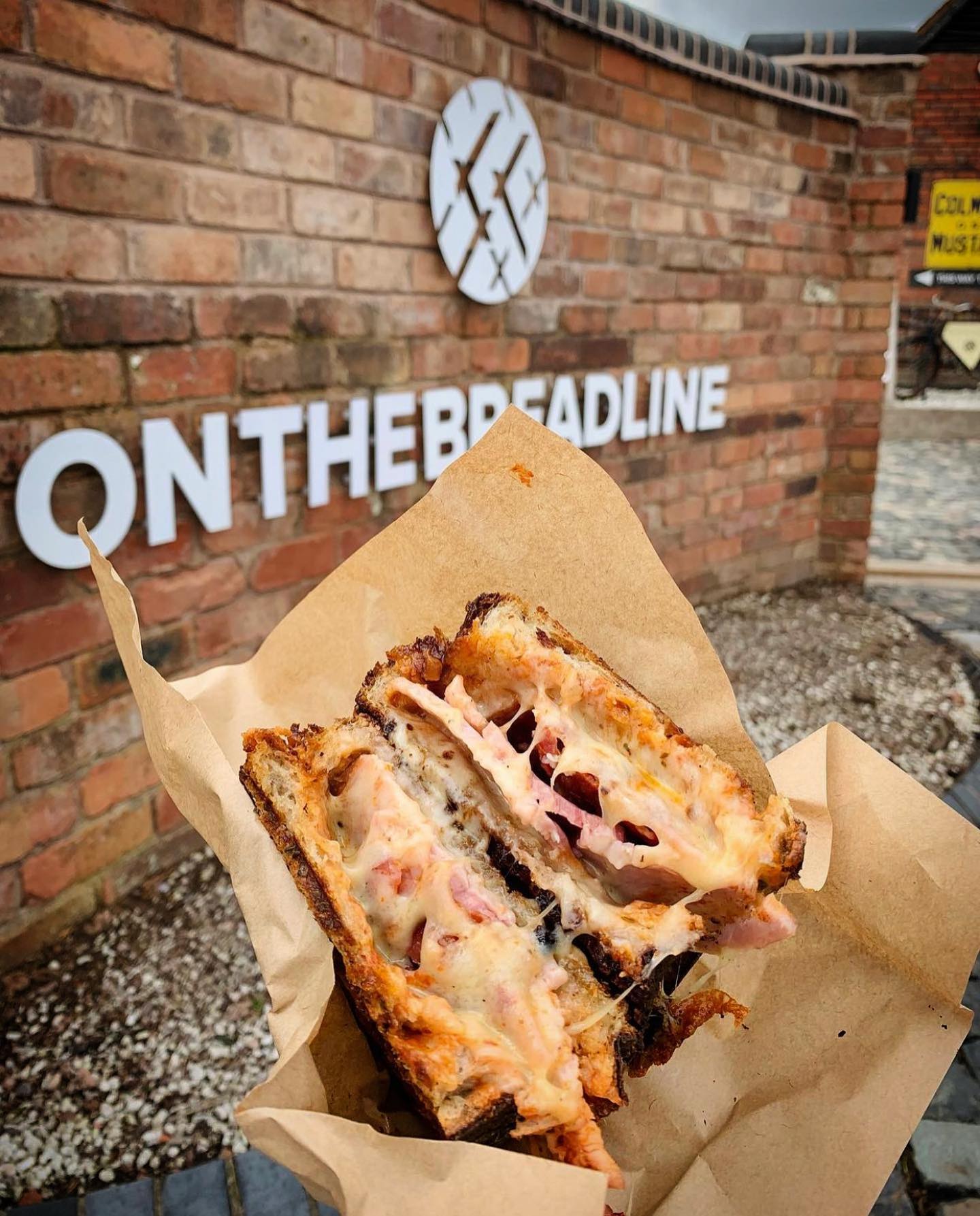 Photo: IG: @foodtastebrum
Although he bakes lots of different items for the bakery, Sebastian's biggest passion is bread. You'll find a selection of wonderful breads on offer at the bakery, from white and wholemeal sourdough loaves, to 48 hour sourdough baguettes, crusty cobs and sourdough focaccias. As well as classic breads, Sebastian loves to add in some amazing flavours to create unique loaves too – chocolate and chilli sourdough, BBQ spiced sourdough focaccia and white truffle, rosemary and sea salt sourdough focaccia are just a few examples of some of the delicious flavours on offer. Check out the specials when you visit to see what new and exciting flavour combinations you can try.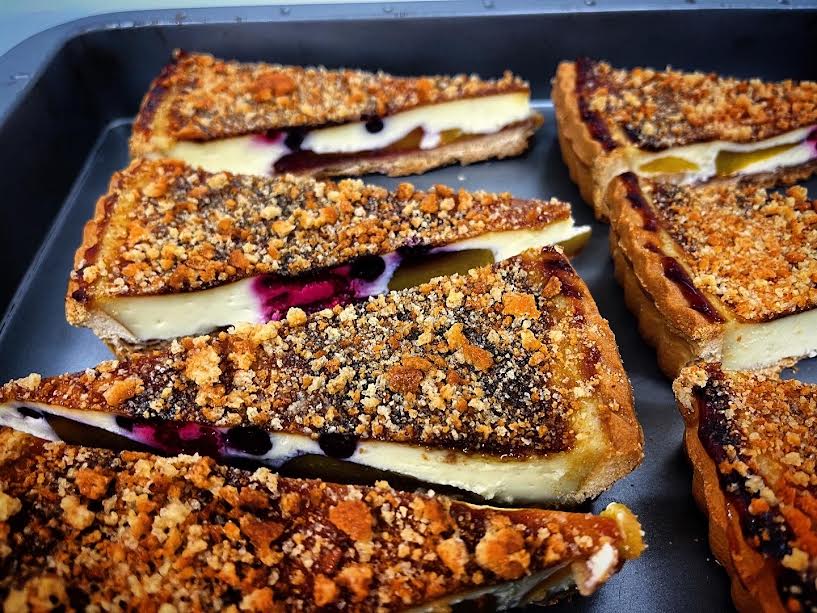 As well as the amazing breads, you will also find a selection of pastries, tarts and cakes for sale too. From classic croissants, pains au chocolat and danish pastries, to amazing pork pies and sausage rolls – there's something for everyone's tastes, sweet or savoury. The selection of cakes changes regularly but you will often find tempting treats such as a selection of brownies packed full of your favourite chocolates (think Twix, Maltesers, M&Ms, and so on), fantastic rock cakes, a variety of different flavoured loaf cakes (such as chocolate orange, lemon drizzle, apple cinnamon and red velvet), cookies and traybakes.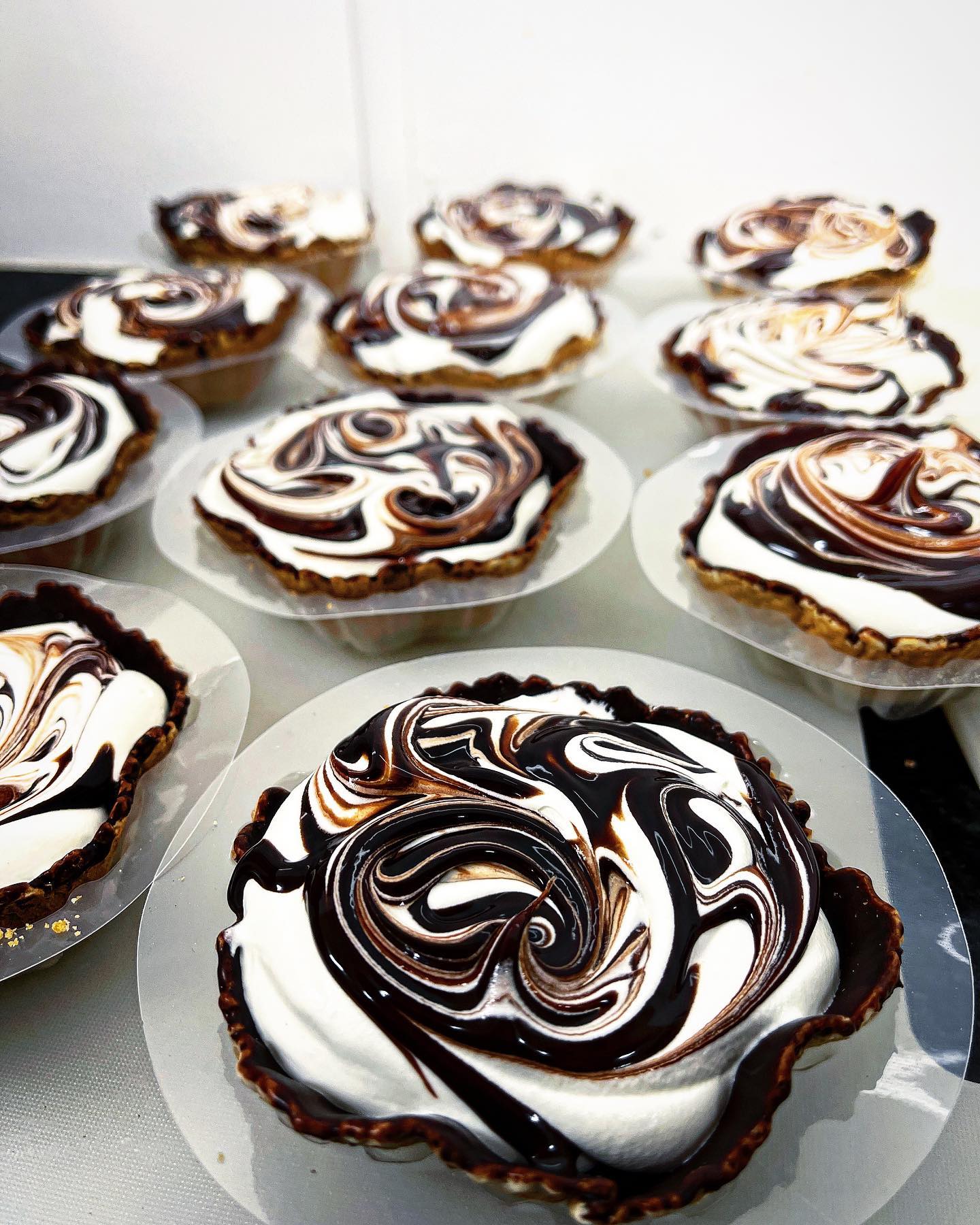 Each time you visit there will be something new and exciting to try as Sebastian loves to experiment with flavours, but you will always find a selection of classic flavours on offer too. So whether you're stocking up on your favourite bread or you fancy a slice of something different, there's plenty to try.
On top of all of the amazing baked goods you can buy to take home, they also offer an incredible selection of very reasonably priced lunchtime offerings too. Naturally, the main lunchtime event is some seriously epic sandwiches. Made on their freshly baked bread (you can choose your bread from that day's selection) and filled with a generous helping of your filling of choice (think turkey, salted beef, tuna and sweetcorn, chicken tikka, mixed cheese and spring onion and more), these are proper sandwiches. Made to order in front of you – create your own perfect lunch. Or choose from one of their insane specials (such as BBQ chicken with coleslaw; chicken, bacon and cheese with spicy mayo; or sun-dried tomato and mozzarella in spicy mayo) for a serious treat for your tastebuds. They also have delicious salads on offer if that's your thing, but we're all about those sandwiches!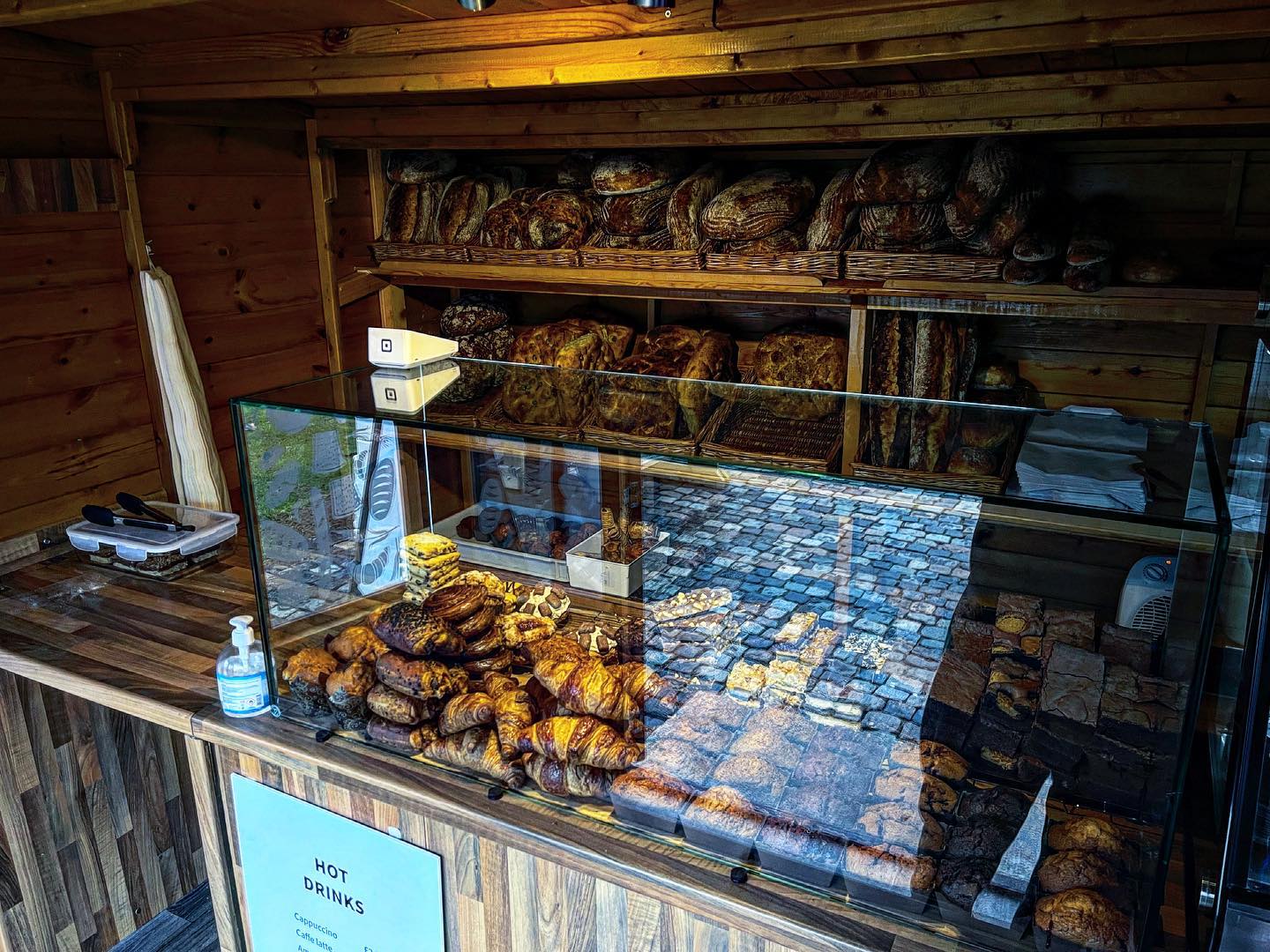 Prior to opening OnTheBreadLine, Sebastian trained first at University College Birmingham, studying Professional Baking for three years, followed by a year at The French Pastry School. He is a qualified baker, pastry chef, chocolatier and trained in sugar art and wedding cakes – so he really knows his stuff. All of this knowledge, professional training and experience allows him to produce truly delicious bakes every single time.
So, if you're in the mood for some PROPER baked goods, you must pay a visit to OnTheBreadLine.
Now offering Independent Birmingham Members: a FREE coffee and cake when you spend over £10