Is it even the weekend if you're not having brunch?
Brunch is the only activity you need to take part in each weekend. Winter or Summer, rain or shine, there isn't a time when you can't enjoy brunch. Everyone has a favourite brunch spot – the one place you always turn to when you need the comfort of a tasty meal to cure your hangover, cheer you up, or catch up with friends. But why just save that favourite place for the weekend? We say it's time to hail in the mid-week brunch!
Introducing Saint Kitchen.
Located on the beautiful St. Paul's Square, Saint Kitchen is your friendly neighbourhood coffee shop, and favourite weekday or weekend hangout.
This is more of a re-introduction than an introduction, as Saint Kitchen has been part of the indie scene for a number of years and many of you will have already enjoyed grabbing your daily coffee here. In fact, they've built up a loyal fan base over the years, who regularly frequent the coffee shop in search of sustenance. Now, this firm favourite is entering a new chapter in its story, as the beloved cafe is under new ownership.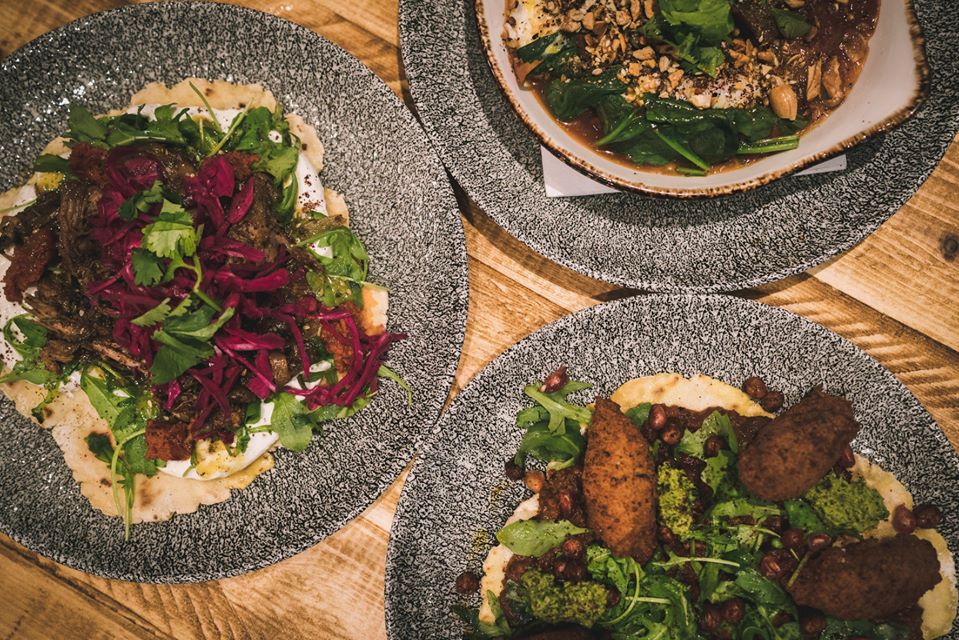 Taking on the role of elevating Saint Kitchen to the next level are the fantastic duo behind the award-winning Warwick Street Kitchen. Lydia, a SCA trained barista, heads up the front of house, whilst George is the executive chef, tasked with developing new and exciting menus to challenge your brunch and lunch expectations. Both are truly passionate about what they do, and eager to bring something fresh to Saint Kitchen, whilst keeping true to their focus of great food and great coffee.
Set on the iconic St. Paul's Square, this laid-back yet stylish coffee shop is all about serving delicious food and amazing coffee, with a smile. A cosy place for a weekend brunch, ideal for your daily coffee fix, and a great spot for a tasty mid-week lunch, this is your go-to for all your needs. Serving breakfast and brunch all day, and lunch from 12pm, their inclusive menus and friendly staff will always make you feel welcome.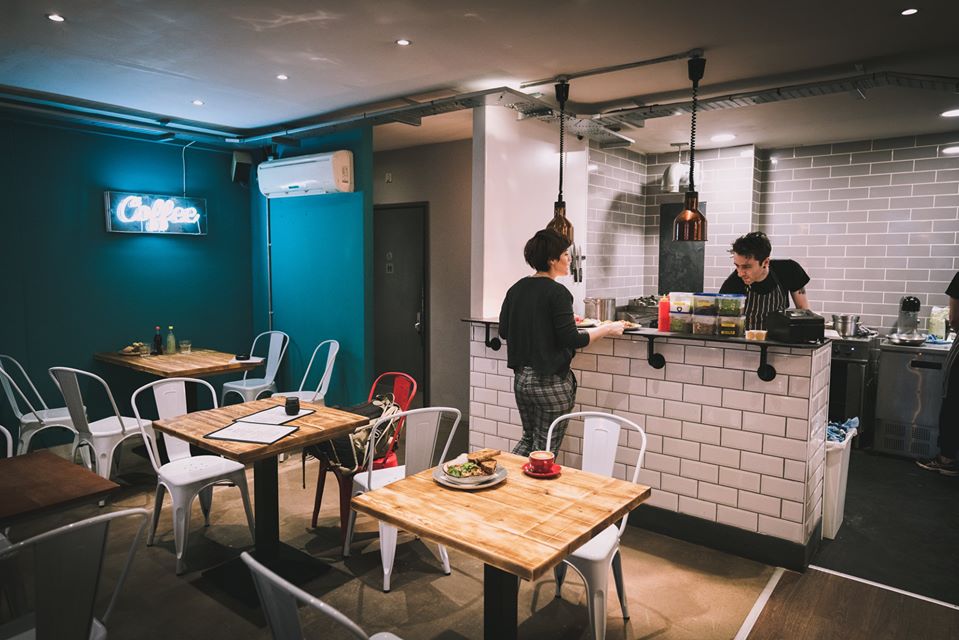 As a trained barista, Lydia really cares about the coffee they serve at Saint Kitchen. They source their speciality coffee from Origin coffee roasters (who go out of their way to discover the most incredible coffee) to give you the best cup around. For those who aren't a fan of coffee, they also serve a selection of speciality teas, hot chocolate and responsibly-sourced soft drinks, to quench your thirst.
If you're in the mood for food (and if you're anything like us, you're ALWAYS in the mood for food) then brunch is a must. Enjoy all of your brunch favourites, but with a SK twist – like their avocado smash on sourdough toast, served with bacon and harissa poached eggs. Or, if you're looking for somewhere new to grab lunch – check out their Middle Eastern-inspired lunch menu, featuring a range of tasty flatbreads packed full of flavour.
At Saint Kitchen, all of their food is made in-house using fresh, local ingredients and prepared in their open kitchen. Their seasonal menus change fairly regularly to keep things fresh, and they bake their own cakes and doughnuts in house too. Their incredible homemade doughnuts are the perfect accompaniment to your coffee, and we challenge you not to head home with the whole supply.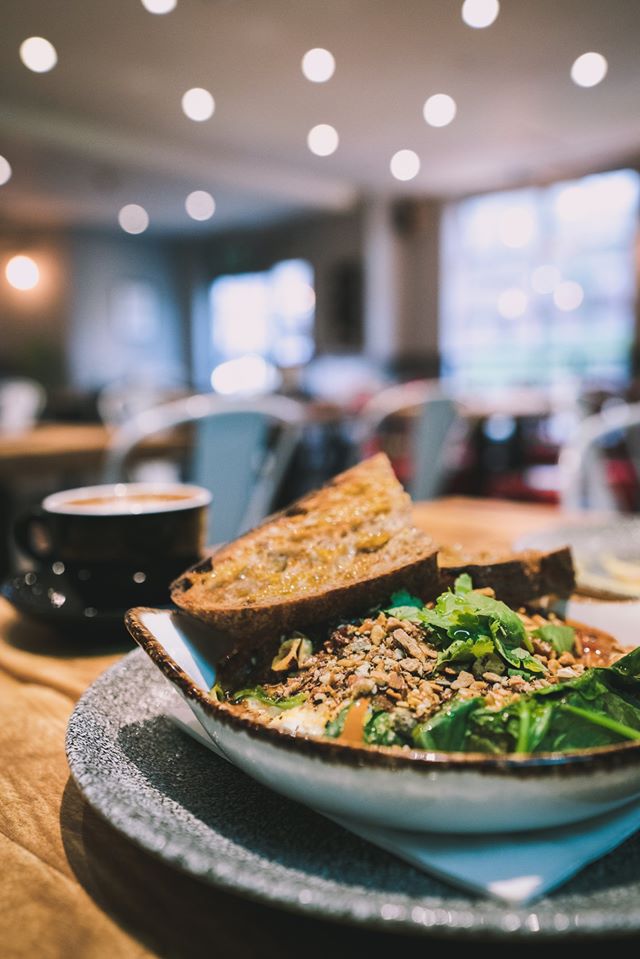 So, whether you're a life-long fan of Saint Kitchen, or you're yet to check them out, there's never been a better time to visit them and get your brunch on.
Now offering Independent Birmingham Members: 50% Off A Side Or Salad When You Purchase Any Bagel (Monday – Friday).