Today's Independent Birmingham article is brought to you by the letter 'W' for Whisky.
The beautiful golden nectar is one that seriously divides opinions – a bit like Marmite, you either love it or you hate it. Here at IB we love it (but then again, we drink waaaaay too much), and we're here to tell you the tale of a quirky pub nestled in the heart of Birmingham city centre which loves it too.
Introducing The Victoria.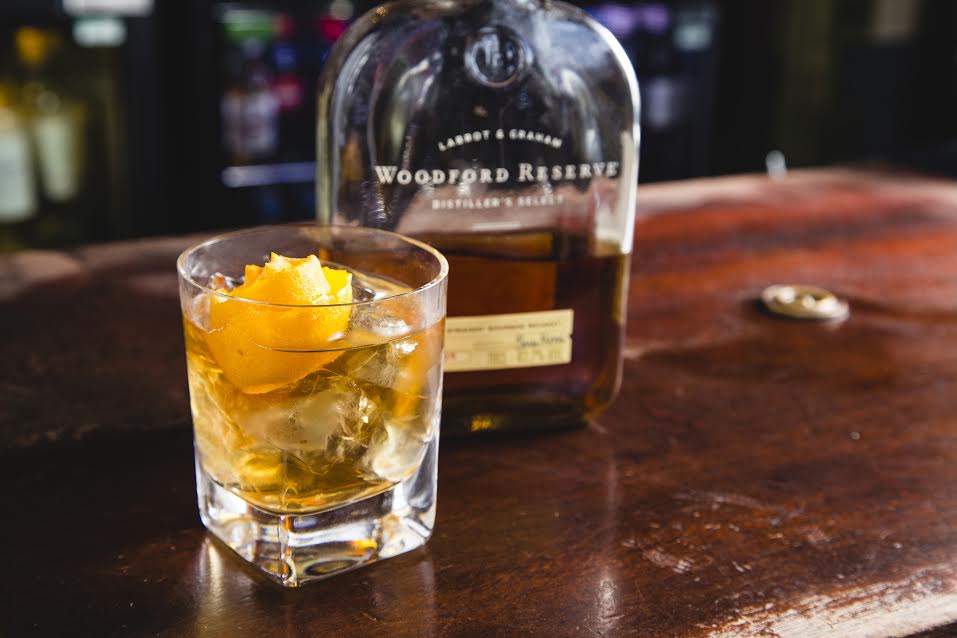 Located on John Bright Street (a stone's throw away from New Street Station), The Victoria is a quirky, recently-renovated, theatre pub where cocktails and whisky are quaffed with glee aplenty and craft beer is a way of life.
The Victoria is first and foremost a pub – and a firm favourite to a core following of quirky regulars, local musicians and cocktail enthusiasts. With bar staff mixing up an eclectic array of cocktails (including old classics and intriguing innovations of their own), as well as serving up a variety of unique craft beers, nothing beats hanging out with your friends at the pub whilst sipping on an ice cold beer.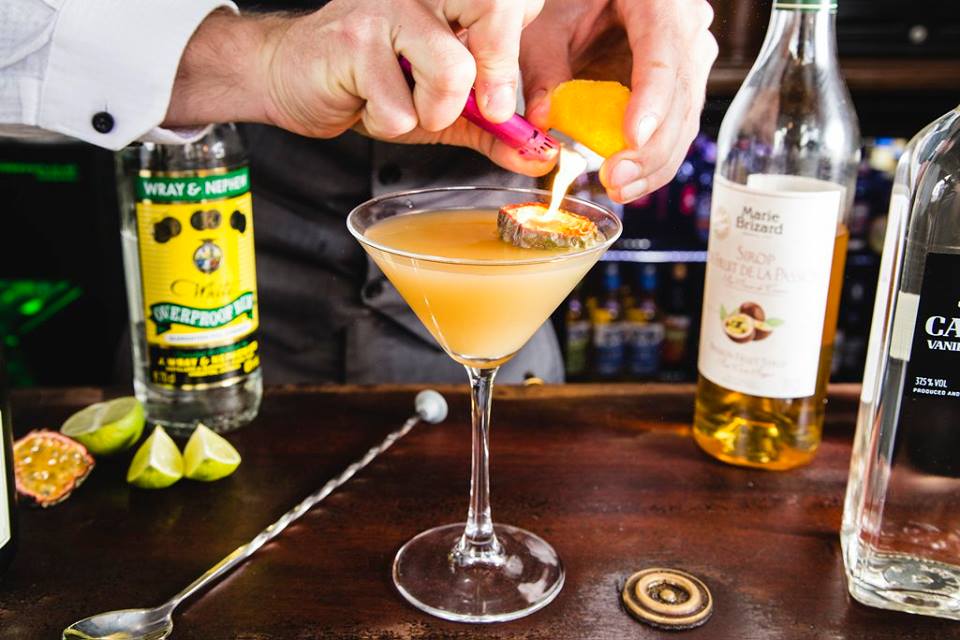 However, whilst cocktails and beer are all in good cheer, The Victoria are quickly making a name for themselves as whisky connoisseurs – serving up a wonderful array of big name and hard-to-find whiskies. Drink them neat, on the rocks, or mixed into a cocktail – however you prefer your golden nectar served, The Victoria has the tipple for you.
We'd be remiss if we didn't mention The Victoria's penchant for craft beer. Whilst cocktails and whisky are always ace, sometimes a nice cold beer is what hits the spot. So beer they have, and plenty of it! Discover new tastes, sip on old favourites and hang out with an eclectic crowd of friendly locals – that's what a local pub is all about.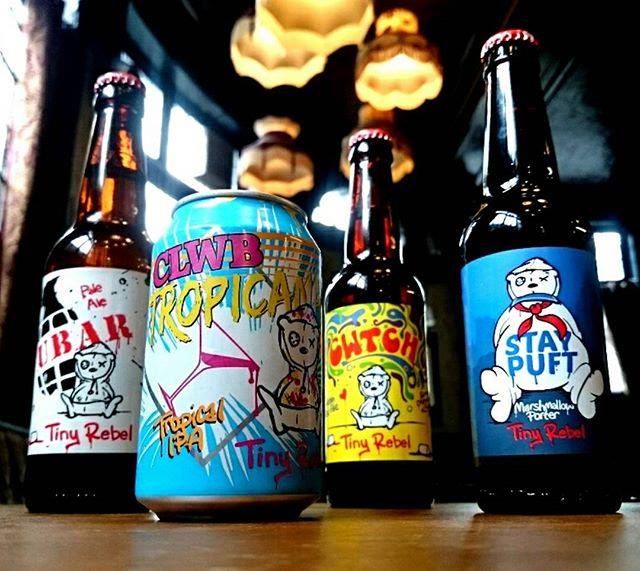 What's more, The Victoria also allow you to bring your lunch to the pub with you (which we think is rather cool). So if you're on your lunch break one day and fancy a quick tipple to get you through to quitting time, then simply bring your lunchbox with you, plonk it down on the table, order yourself a delicious beverage and enjoy your lunch how it's supposed to be enjoyed – with alcohol!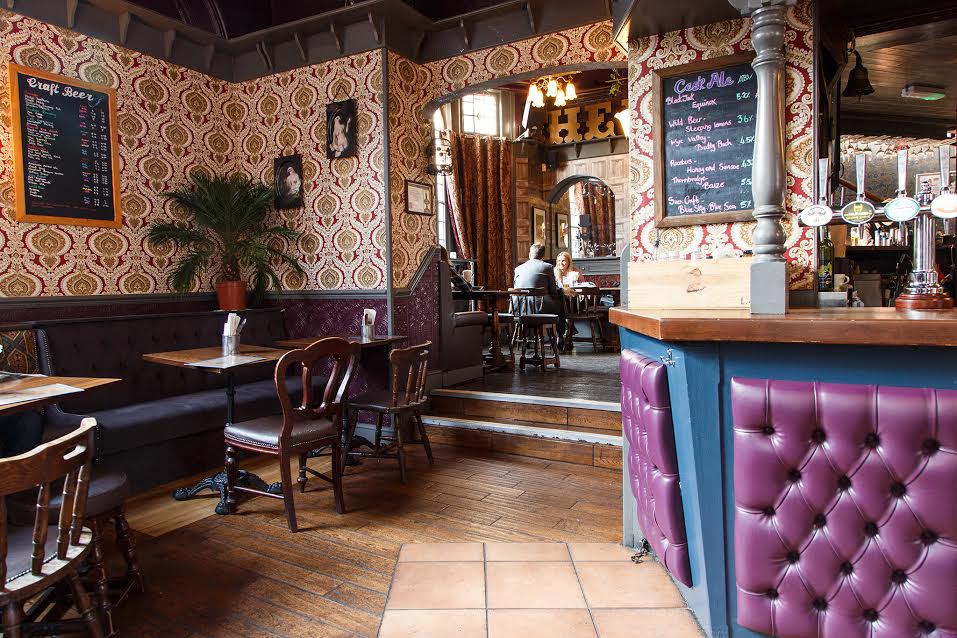 The pub itself, having recently undergone refurbishment, has for the most-part clung to its traditional roots, exuding that authentic British pub vibe with its wooden benches, comfy seating and stained glass windows. However, in the back room local artists have provided their own contemporary twist to the décor with a fun cartoon painting of the Birmingham skyline, adding a bohemian feel to The Victoria's unique style. Indeed, the back room is also the location of the weekend's party antics, whereupon the back room is transformed into a dance-floor so that revellers can boogie away to a mixture of funk, soul, indie, disco and metal until the early hours of the morning.
All accompanied by a glass (or two) of whisky. Of course!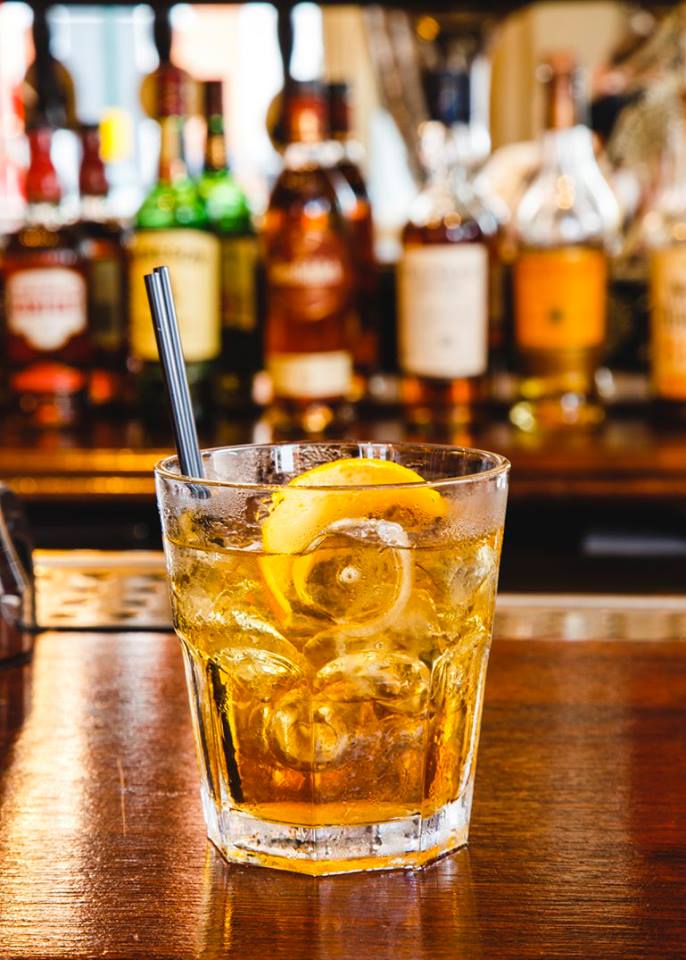 The atmosphere in The Victoria is very laid-back, which attracts a friendly crowd of eclectic people. This is further encouraged by The Victoria's numerous events, which include: a Burlesque evening, the popular Smartphone pub quiz (with winners receiving a £30 bar tab!) and their (very) numerous weekly drinks offers. Furthermore, from time to time, The Victoria also plays host to a variety of Birmingham-based bands in its function room upstairs – indeed, it is these intimate gigs that are often the ones a band will remember when looking back at the humble beginnings of their career and recognition must be shown to The Victoria for supporting these bands and the local community.
Now offering Independent Birmingham Members: 10% off drinks (Sunday – Thursday).