Warning! Explicit content within.
Don't worry, we've not gone totally off brand – this explicit content is of the food porn variety. And trust us, when you see these naughty burgers, you'll see just why we needed to warn you. Read on for pure filth.
Introducing Stripclub Streetfood.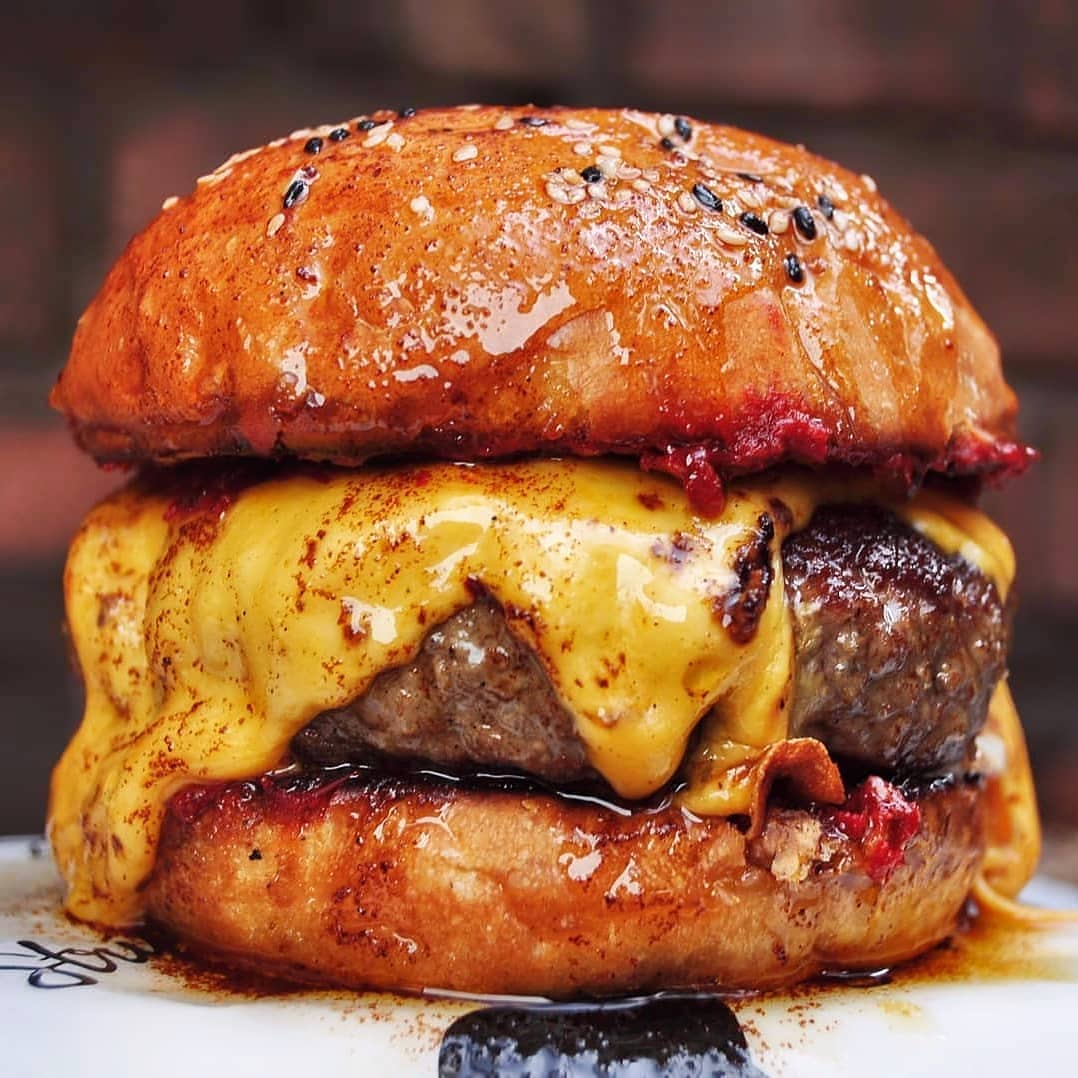 Photo: Patty Master
Located at Taste Collective in Mell Square (Solihull), Stripclub Streetfood is the seriously naughty street food joint you need to have on your radar.
With a name like Stripclub Streetfood, you just know that their street eats are filthy, naughty and indulgent, and trust us when we say they don't disappoint. Specialising in the filthiest burgers around, this is a street food place that NEEDS to be on your radar.
Having smashed the street food scene around Birmingham and beyond, and having popped up at Digbeth Dining Club a number of times (to great popularity), the awesome Stripclub Streetfood have found a permanent pop-up home in Solihull's Taste Collective (a hub of fantastic, revolving street food traders in the town centre – for anyone not familiar with them). From here they are thrilling locals and visitors alike with their incredible burgers.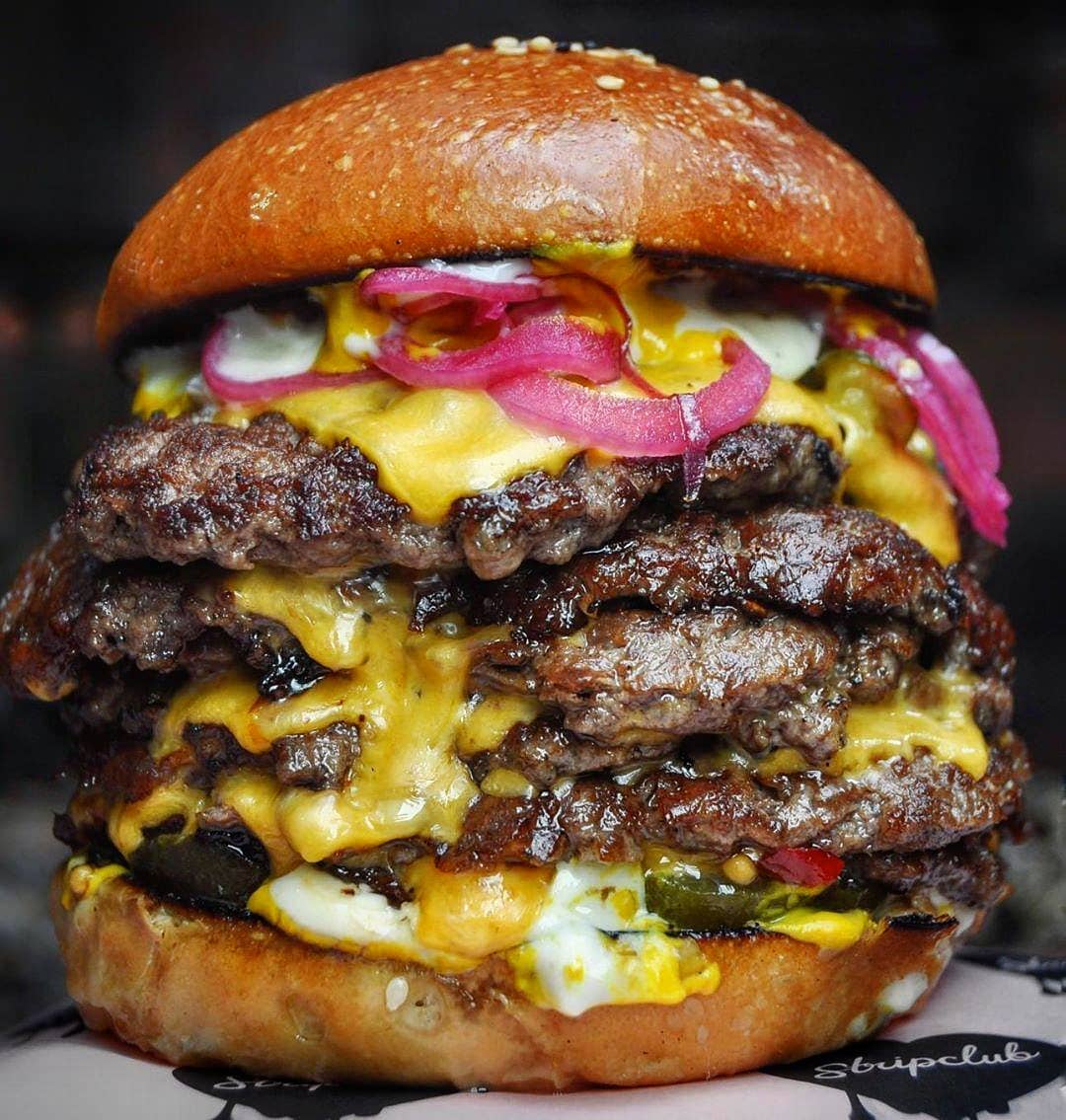 Photo: Patty Master
If, like us, you like your burger to be a naughty, indulgent affair, then look no further than Stripclub Streetfood. All of their burgers have naughty names and x-rated foodie content, so if you're looking for the ultimate indulgence and you need to get that all important burger fix, this is the place to go. Their smashed patties are the perfect mix of juicy and crispy, and loaded with the most delicious toppings.
They have some regulars on the menu, and some specials too, but you can expect the likes of the Smoke 'n' Yolk, featuring a smashed smoked cured bacon patty, Burford Brown fried egg, double American cheese, hangover sauce, and a butter dipped brioche bun; or the Striptease – packed with rare roast beef slices, double smashed aged beef patties, double American cheese, truffle mashed potatoes, horseradish cream, steamed seeded brioche bun and beef dripping gravy. What a mouthful!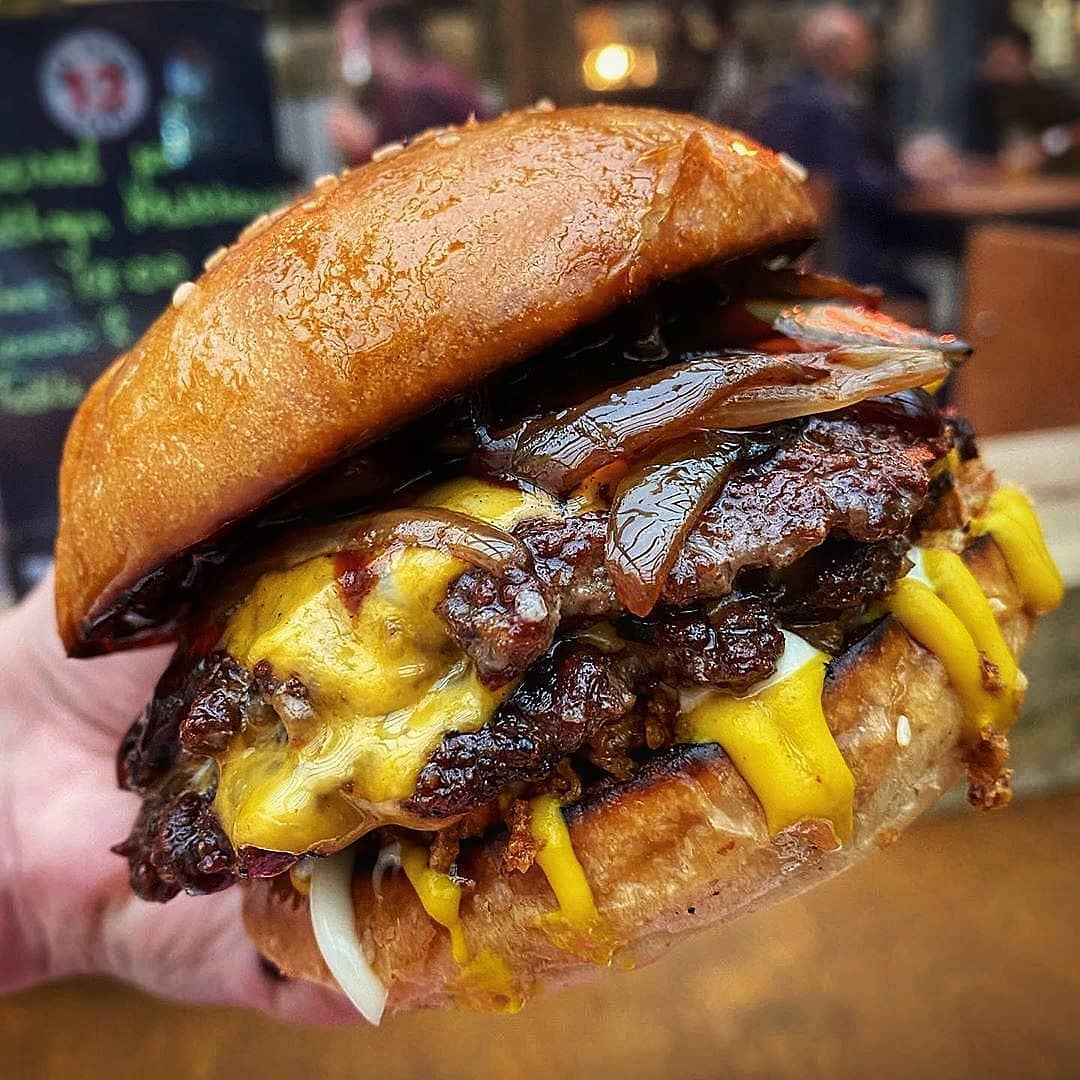 Photo: The Hangry Blonde
If you like your burgers classic, The Kiss is a magical combination of two crispy patties, American cheese, mustard, mayo, and pink pickled onions, all housed in a beautiful brioche bun. However, if you prefer to push the boat out, look out for some of their more unique burgers and insane specials like the Bacon Biscoff (yes, really) – 4 aged beef patties, American cheese, smoked streaky bacon, biscoff paste, and crushed Lotus biscuit – the perfect combination of sweet and savoury. Would you try it?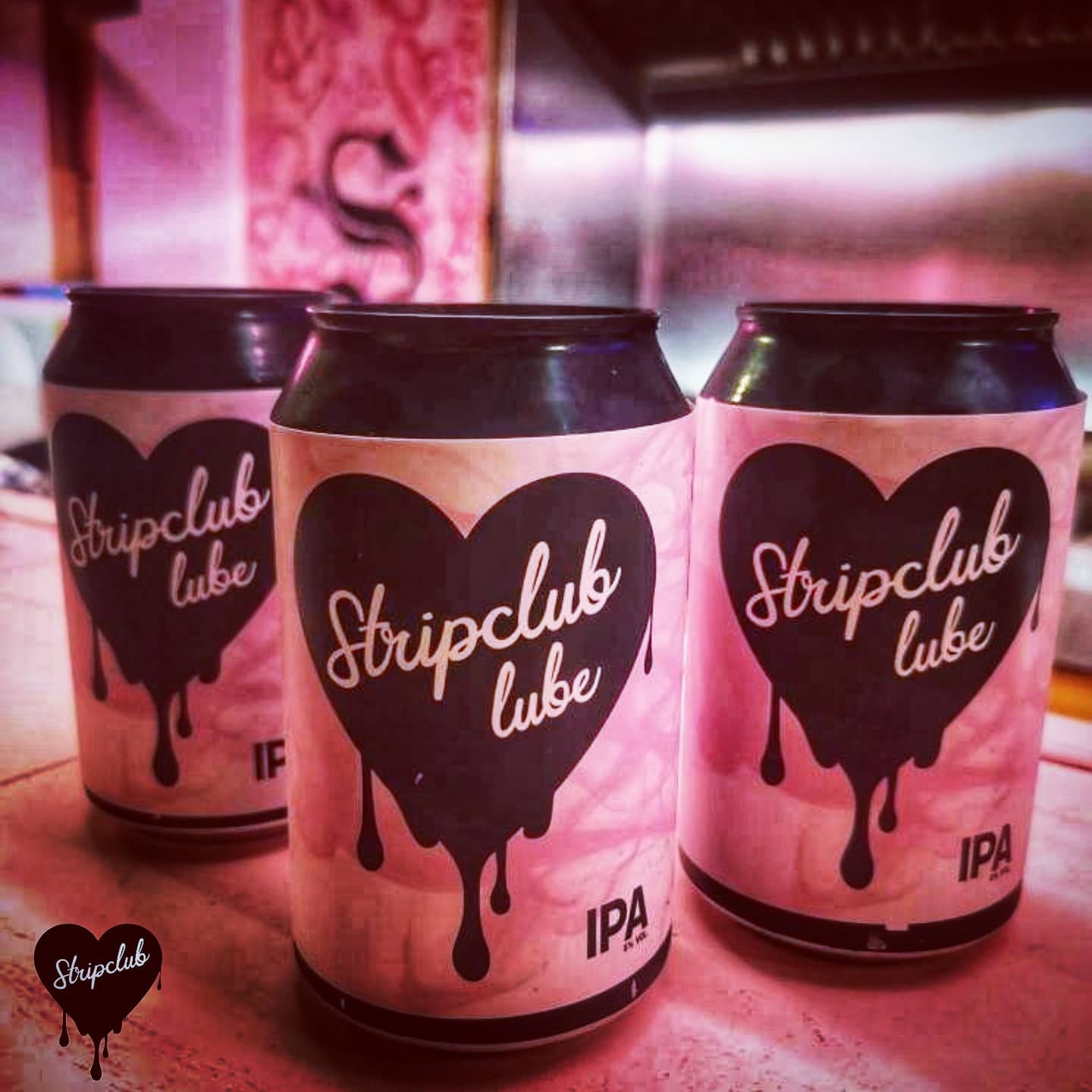 To go with your sexy little burger, you'll need some sexy sides. Luckily, they have you covered here too! With sides such as beef fat fries and halloumi bites, your burger will be in good company here. And to wash it all down? A can of their very own IPA "Stripclub Lube" – of course! Produced in collaboration with Church Farm Brewery in Warwickshire, this tasty beer is the perfect accompaniment to your chosen burger.
If these outrageously, deliciously, naughty burgers sound like your kind of thing (and they definitely should), head to Stripclub Streetfood to get your hands on the filthiest burgers around.
Now offering Independent Birmingham members: 15% off the bill