Whether you just need that first caffeine fix to wake you up before you head out of the door in the morning, or you're obsessed with finding the newest and most exciting beans around, there's no doubt coffee is a big part of our lives.
Granted, not everyone likes coffee (although we're not quite sure what's wrong with those who don't?!) but for those of us who do, that first sip of a fantastic cup of wake-up-juice is the most glorious thing in a morning. But whatever level of coffee lover you are, from newbie to veteran, there are lots of excellent places to grab a cup in the city. We're here to tell you about one such place. A true hidden gem, a coffee lover's paradise.
Introducing The Coffee Bar.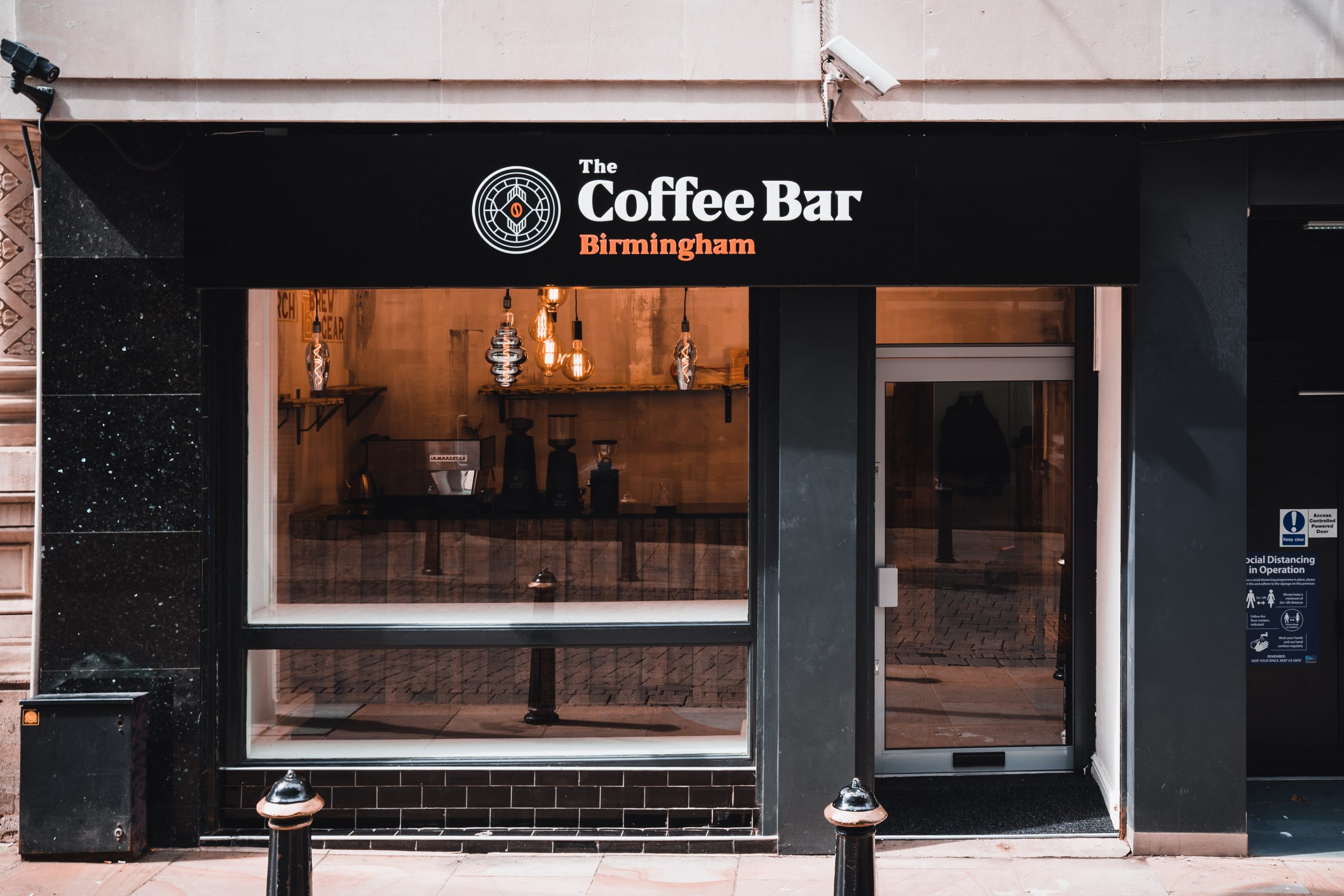 Located on Temple Row, The Coffee Bar is the coffee geeks' hangout of choice.
Don't be fooled by its size. Though it may be small in stature, this coffee shop is a giant when it comes to quality coffee. Found slap bang in the centre of the city, The Coffee Bar is primed and ready to re-fuel you whenever you need – think of it as your own personal pit stop.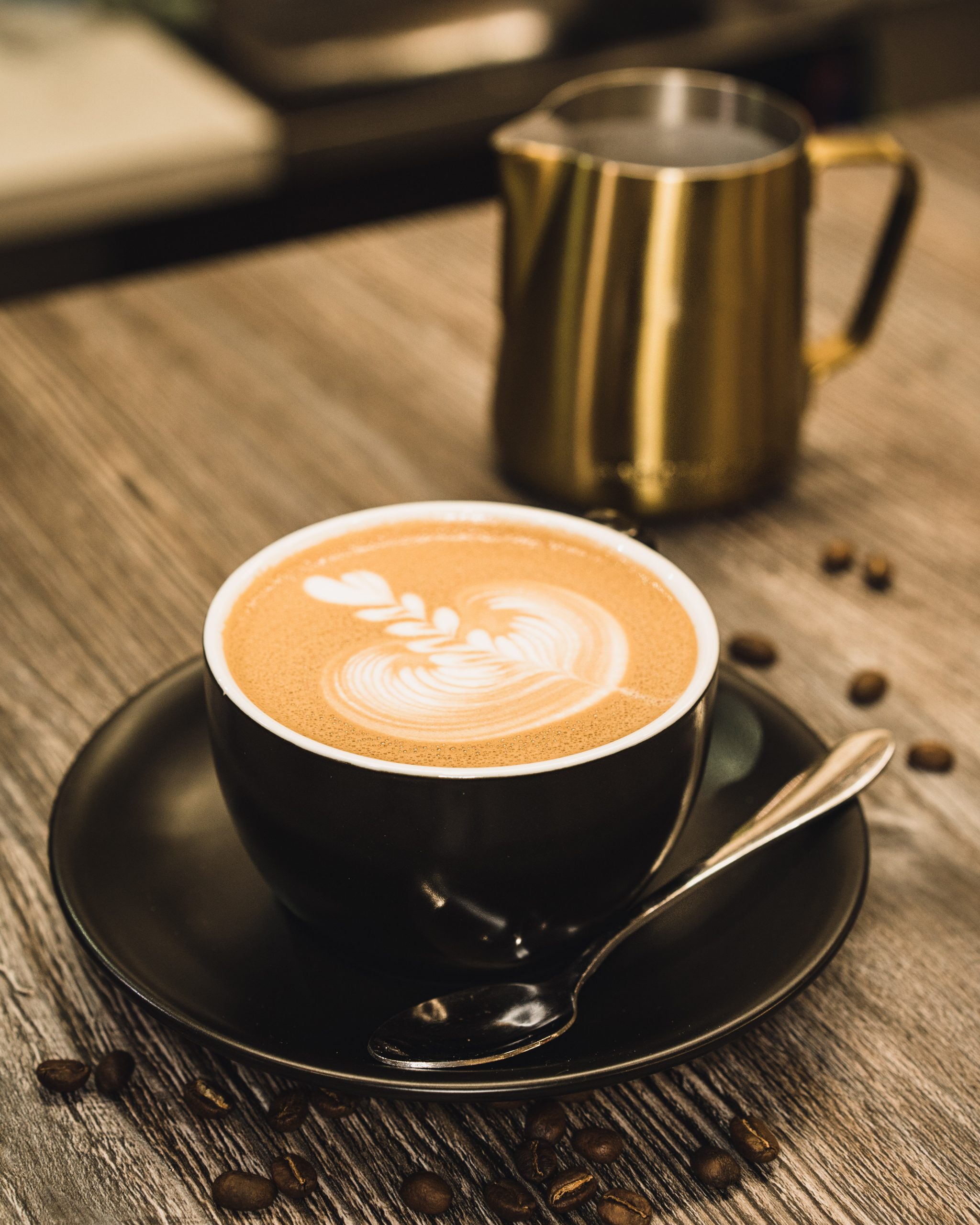 At The Coffee Bar they are truly passionate about coffee and eager to pass on their wealth of knowledge and experience to enthralled revellers visiting in search of their caffeine fix. They are continually looking for new ways to engage their customers (and themselves) with coffee and are committed to striving for excellence.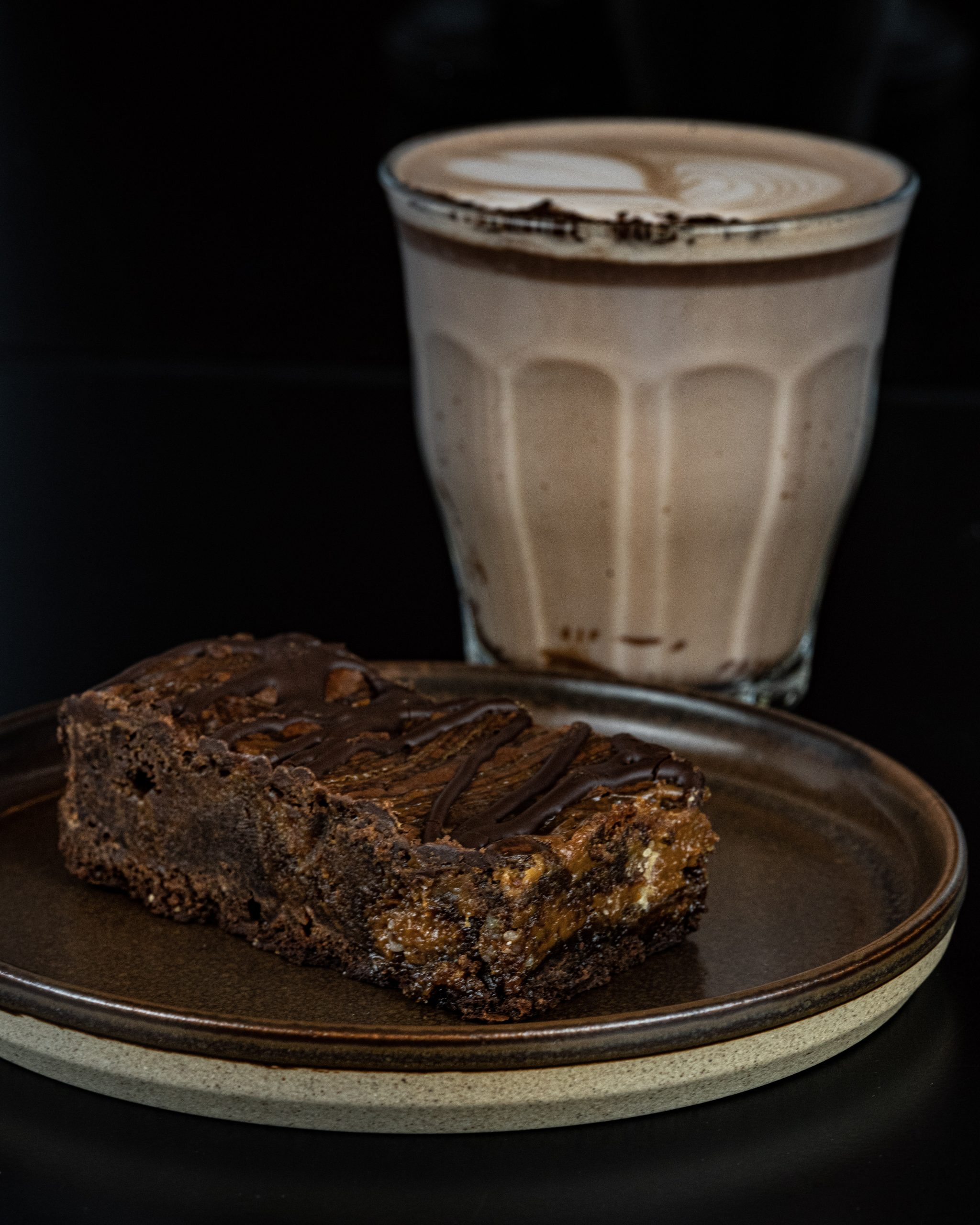 With an emphasis on quality and sustainability, The Coffee Bar only brews ethically sourced coffee and only buys from micro-roasters. They are committed to sourcing the most interesting coffees from across the globe, alongside introducing sustainable brewing methods and embracing their environmental responsibilities. They are passionate about bringing the best flavours and unique characteristics of coffee to the consumer whilst also paying tribute to the farmers and producers without whom it wouldn't be possible.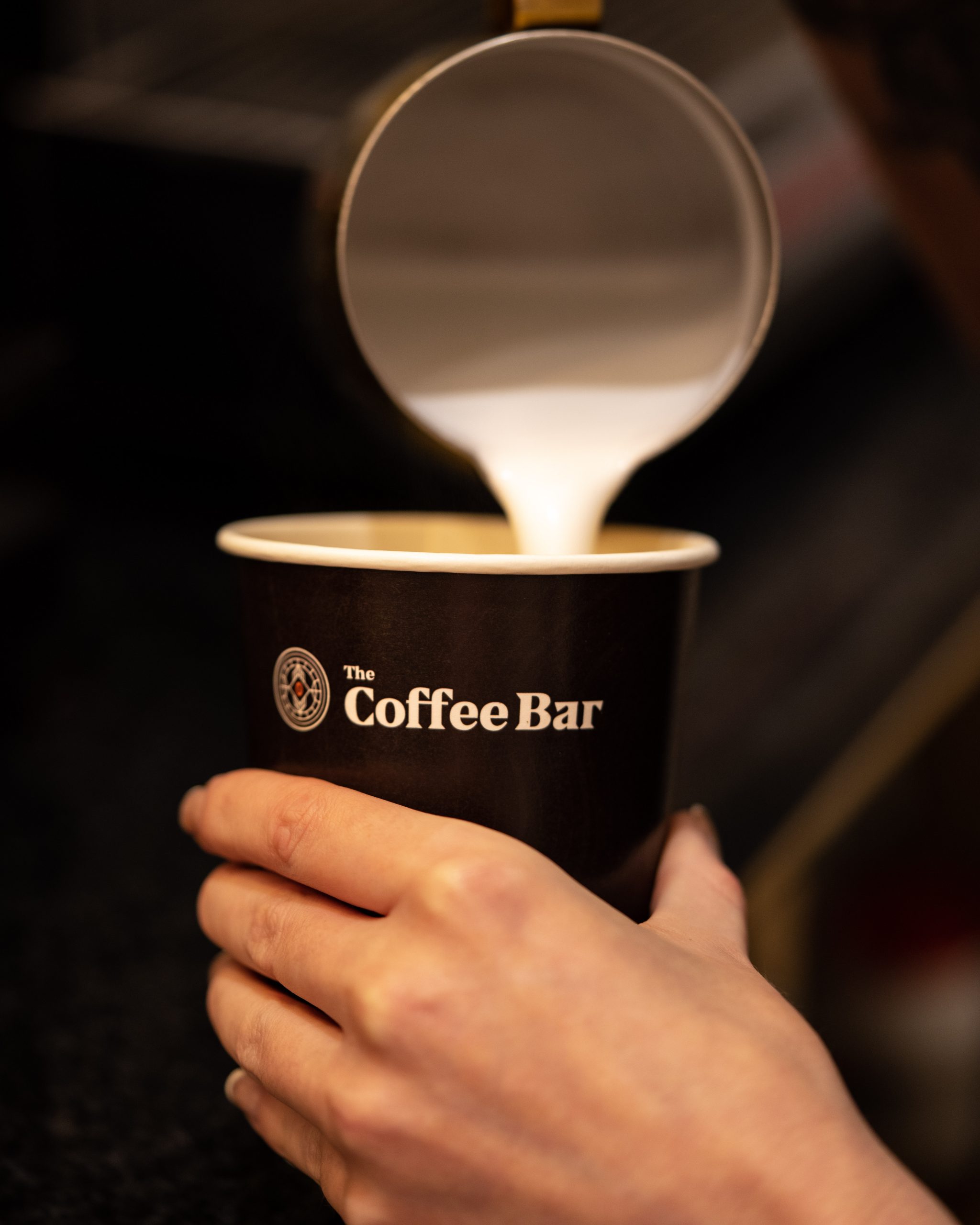 This is a place to geek out on all things coffee related and the staff take pride in their coffee knowledge. Whether you want to learn more about the beans themselves or the brewing methods, you only have to ask and they will be more than happy to engage in coffee conversations.
You can enjoy your classic coffee options here as well as experimental brews. From Honey and Cinnamon lattes (made with fresh honey, cinnamon and topped with cinnamon sprinkle) to the Nutella Latte (a big favourite with Nutella lovers), there are loads of exciting drinks to be sampled. All of their coffees are made with interesting beans (both single origin and blends) including their house roast which changes with the season. Currently their house roast is "Red Brick" from award-winning Square Mile Coffee Roasters.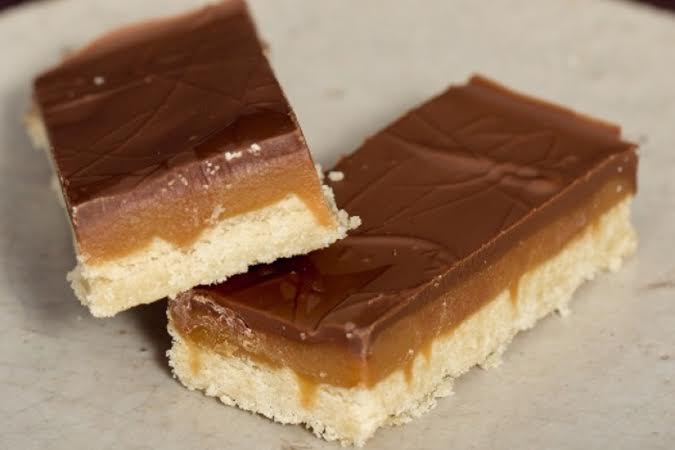 If coffee isn't your thing they have a selection of teas and hot chocolates too. To accompany your chosen beverage you can grab one of the artisan cakes they stock (think cookies, brownies and award-winning pastel de natas). With different cakes and bakes available each day, including vegan options, there's plenty of choice for your treat.
Whether you're popping in for a quick coffee on the go or you're keen to learn more about your coffee, you'll have a wonderful experience visiting The Coffee Bar.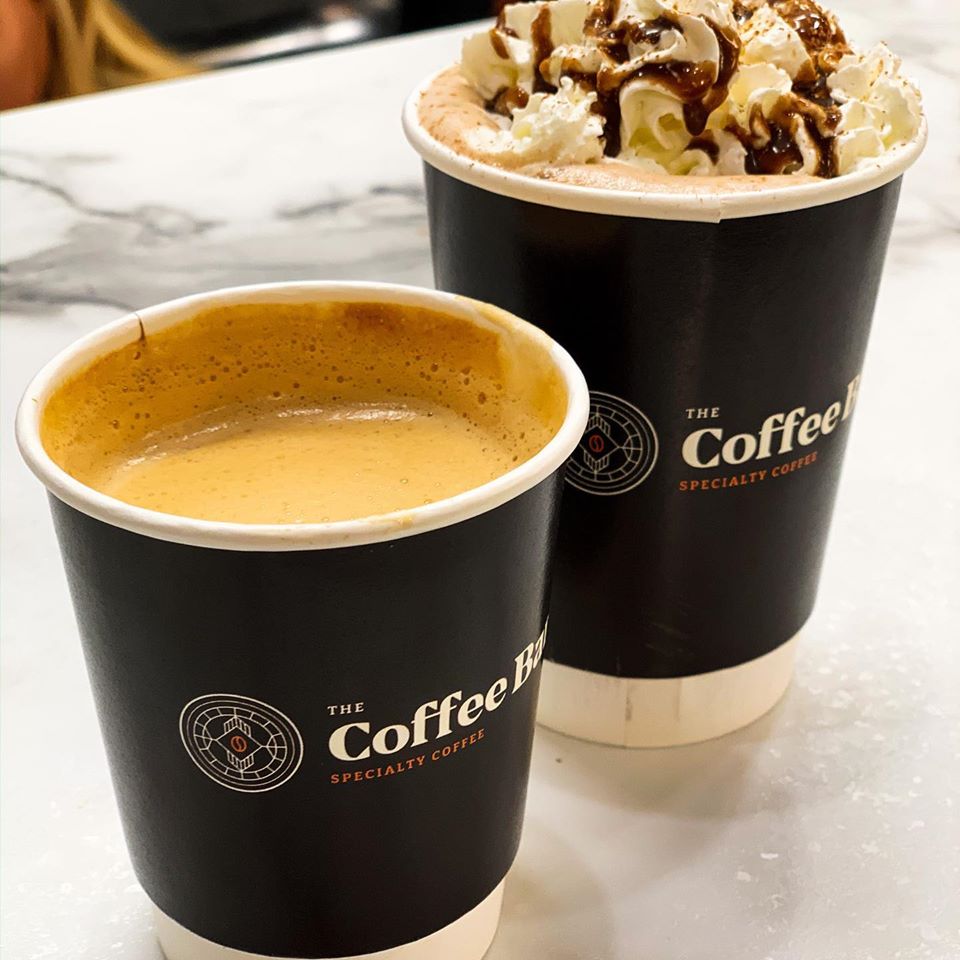 Now offering Independent Birmingham Members: 15% off takeaway coffee when you use your own cup, and a FREE slice of cake on your birthday when you present your IB App (no purchase required)