The Jewellery Quarter is internationally renowned as a creative hub of jewellery designers, makers and retailers.
The area is home to hundreds of jewellery and metalworking businesses, keeping the heritage of this historic district alive. The area is also home to many independent businesses, brimming with creativity and individuality. We've discovered a place that marries the two – where you can not only go home with your own precious piece of jewellery, but you can release your own creativity to handcraft the piece yourself.
Introducing The Quarterworkshop.
Located in Coffin Works in the Jewellery Quarter, The Quarterworkshop is a jewellery design workshop specialising in jewellery making experiences.
From the stunning workshop space, hidden away in the depths of the Jewellery Quarter, Victoria has ever so quietly been building up a stellar reputation for her wonderful jewellery making classes and experiences, particularly the make-you-own wedding band workshops The Quarterworkshop have become renowned for. After completing her Masters in gold-smithing, and having previously worked as a jeweller for various brands, Victoria moved to the JQ in 2012 to set up her own small workshop space – teaching jewellery making to small groups, alongside creating work for exhibitions and events.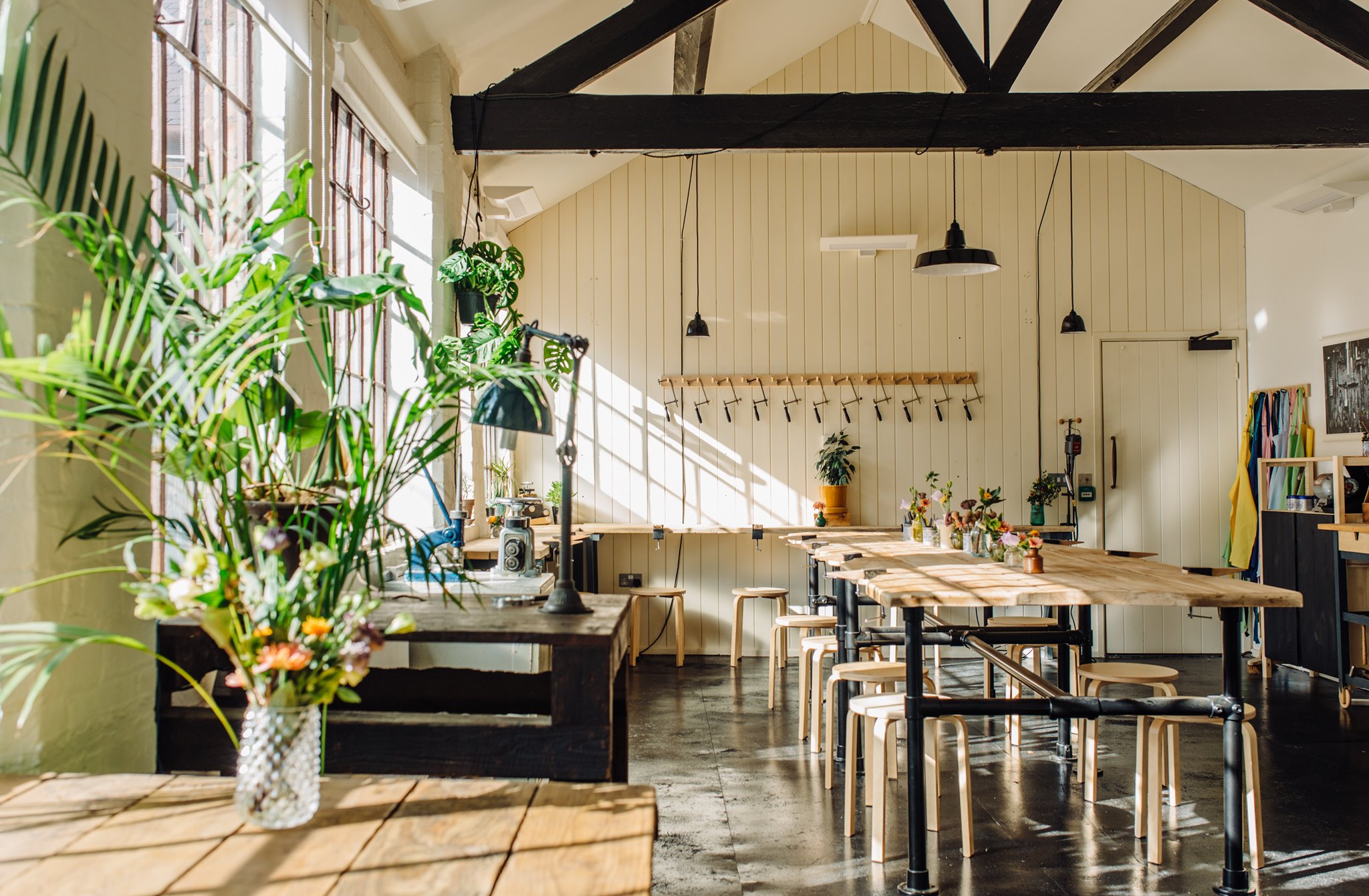 Victoria quickly realised how much she loved sharing her workshop with people, giving them an insight into the jewellery makers' world and helping them create their own special something, so the natural step was to further develop her workshops. Having moved to the current location (a larger workshop space in Coffin Works) over 5 years ago, The Quarterworkshop now offers a range of jewellery making classes, experiences and workshops.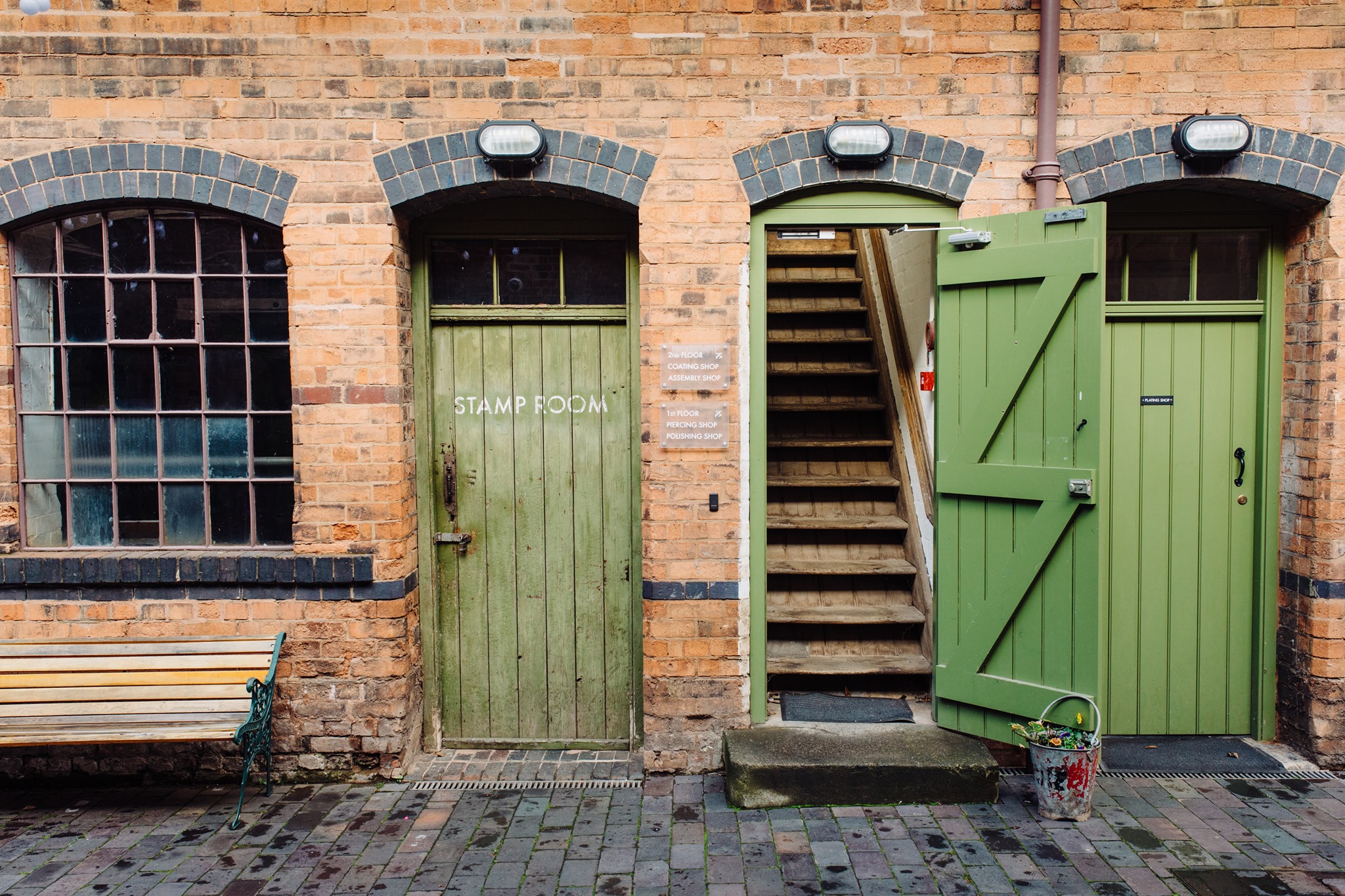 As you enter through the hidden courtyard and climb the wooden stairs, you'll find two light-filled studios, each with original features, handmade jewellery benches, and all of the tools you'll need to create your own bespoke masterpiece. Recycled precious metals are used in all of the workshops, and the team take great pride in both their part in the heritage and history of the area, and in creating a beautiful environment for their workshops.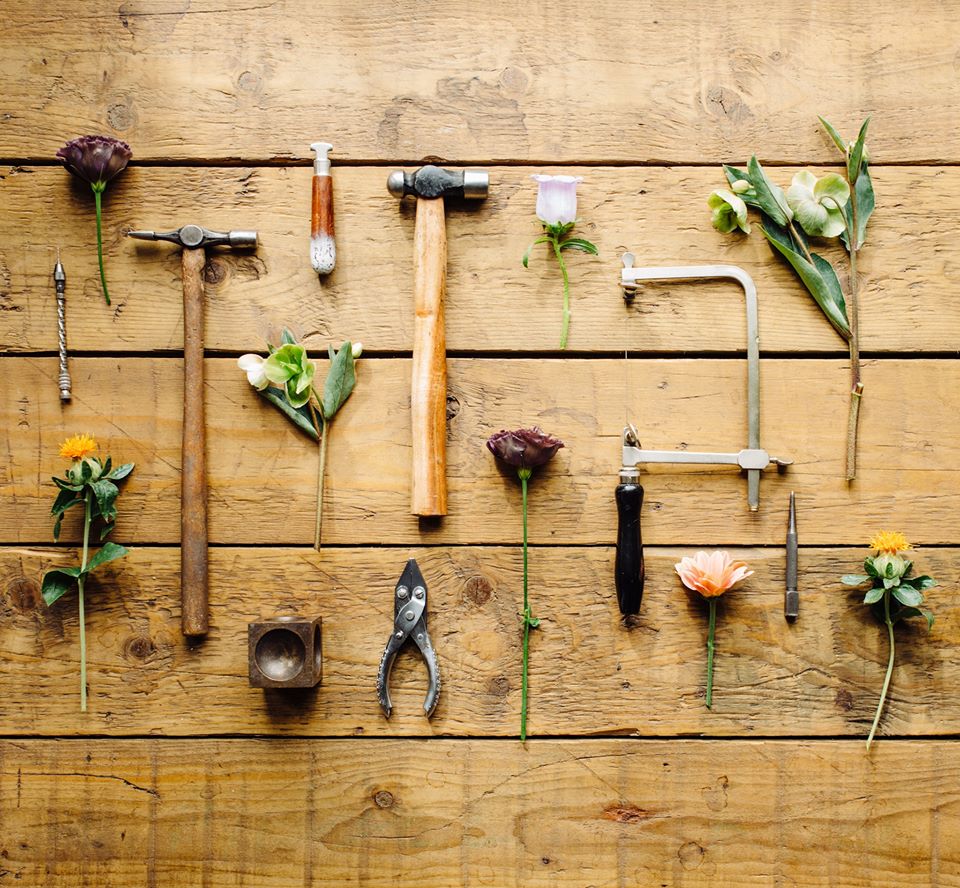 The Loft Space studio plays host to the ever-changing selection of group classes and workshops, where you can spend a few hours learning jewellery making techniques and creating your own unique piece of jewellery. The workshops showcase a range of techniques and allow you to make different items, from silver rings and earrings, to pendants, silver bangles, stacking rings and more. This beautiful workshop space, with original beams and high ceilings, is also available to hire for private workshops, celebrations and corporate events.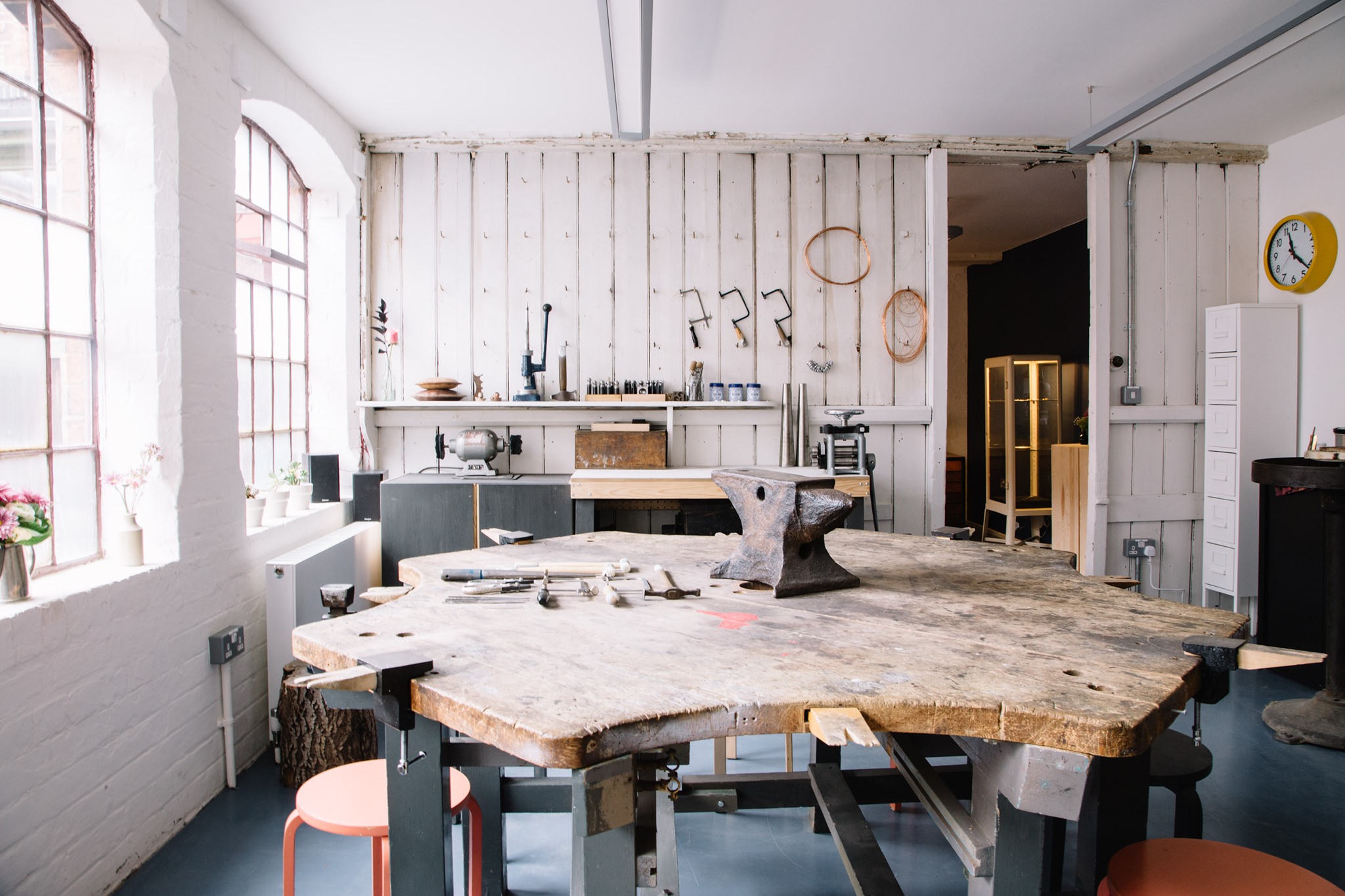 The smaller workshop is where the more intimate wedding and anniversary ring workshops take place. The Quarterworkshop are well known for their wedding ring making workshops – a chance for the happy couple to spend the day together and handcraft each other's wedding bands. Through the one-to-one tuition, this is a fabulous opportunity to create something truly unique and personal, filled with meaning and soul. Many couples choose to change their vows to say "I made you this ring" – something which has become a bit of a tagline for the studio.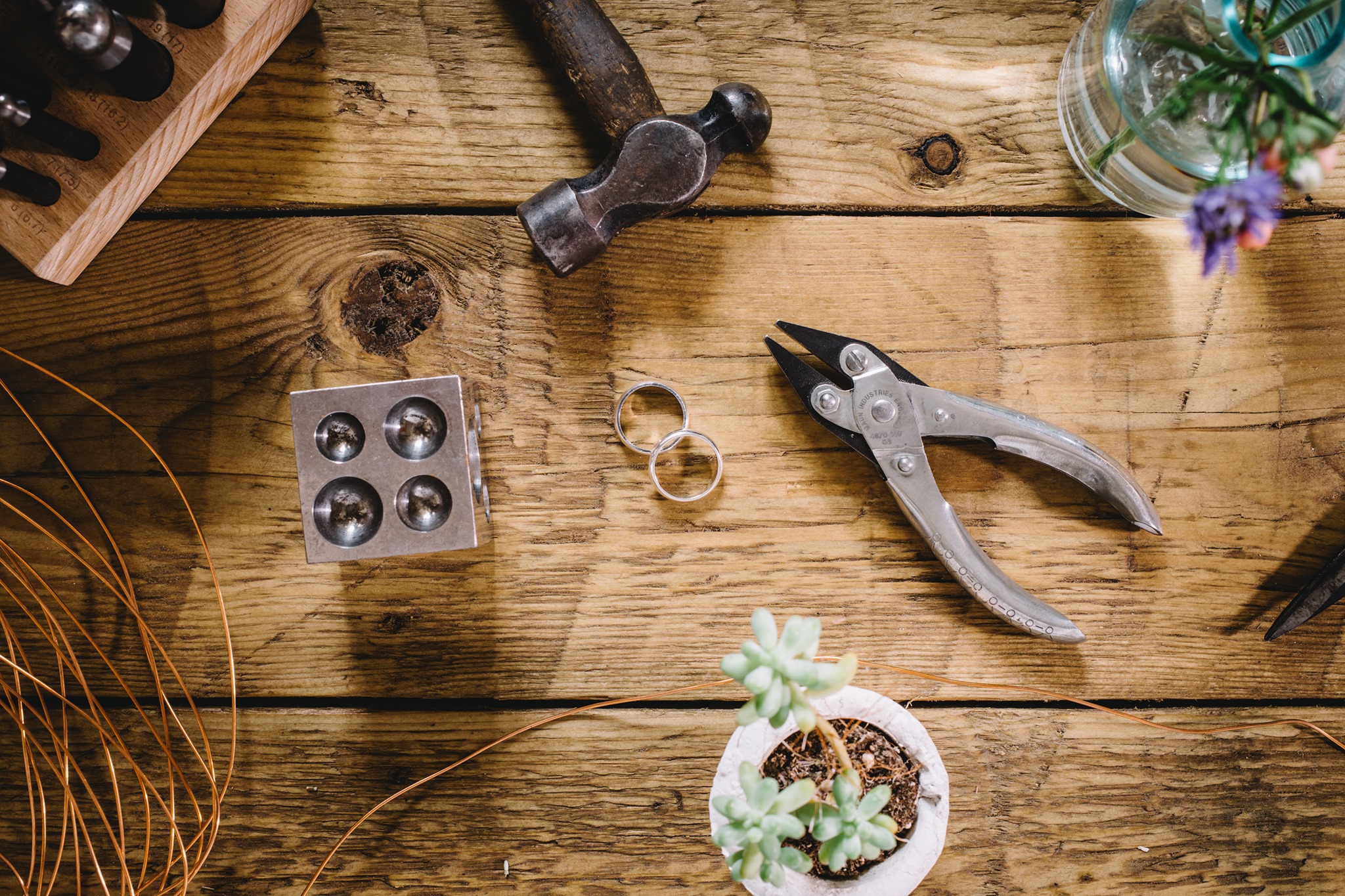 From the friendly, knowledgable tutors to the endless cups of tea and biscuits, it's all of the little details that make these workshops such a memorable experience. Not only do you get to go home with something you've created for yourself or a loved one, but you leave with a lasting memory of a fun and unique experience.
Now offering Independent Birmingham Members: £6.50 Off The 'Make A Ring In An Evening' and 'Mix And Match Stud Earrings' Workshops (Using The Code: INDEPENDENTBHAM) And Free Engraving Of Initials/Date When Booking A 'Make Your Own Wedding Ring' Workshop.
Terms and Conditions
IB Deal: £6.50 Off The 'Make A Ring In An Evening' and 'Mix And Match Stud Earrings' Workshops (Using The Code: INDEPENDENTBHAM) And Free Engraving Of Initials/Date When Booking A 'Make Your Own Wedding Ring' Workshop
In order to redeem £6.50 off either workshop, book the workshop online here – and use the code: INDEPENDENTBHAM
For all workshops: please mention that you have an Independent Birmingham App when booking. You will need to present a valid Independent Birmingham App upon arrival in order to redeem the offer.