What's better than a pub? A Gastropub.
We love a gastropub. It combines two of our greatest loves: excellent food and excellent drink, and rolls them into one glorious hub of ultimate enjoyment. The gastropub is the place to go whether you want a delicious meal in a relaxed setting, some refreshing drinks in the sun, or somewhere to hide from the rain and get cosy. The gastropub has it all.
Introducing The Pig & Tail.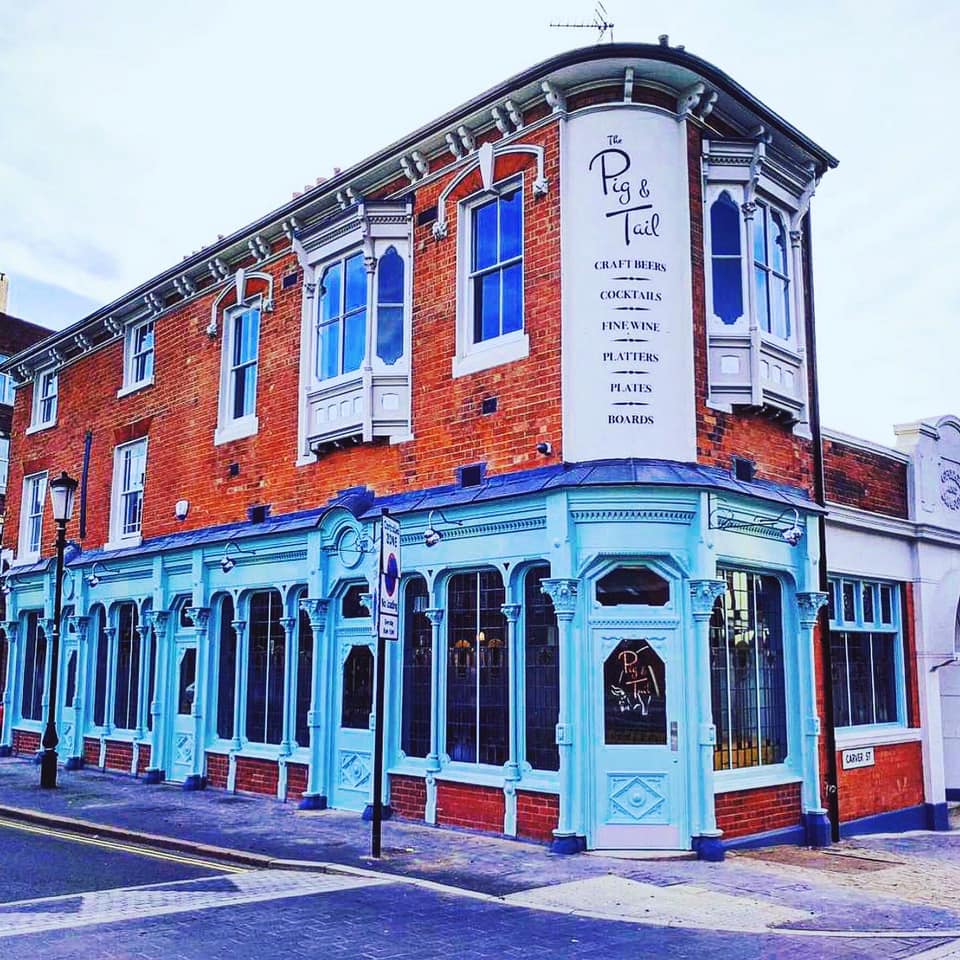 Located on Albion Street in the Jewellery Quarter, The Pig & Tail is a cosy neighbourhood gastropub with a funky and friendly vibe.
The Pig & Tail is a fun and quirky gastropub found in the historic Jewellery Quarter. The pub is housed in a stunning red brick building with incredible stained glass windows. The interior is both in keeping with a traditional pub and incorporating the amazing period details of the space, whilst also being modern, vibrant and fun. The colourful wallpaper, leather seating and beautiful tiled bar all make this a chic but relaxed setting to grab a few drinks or a bite to eat.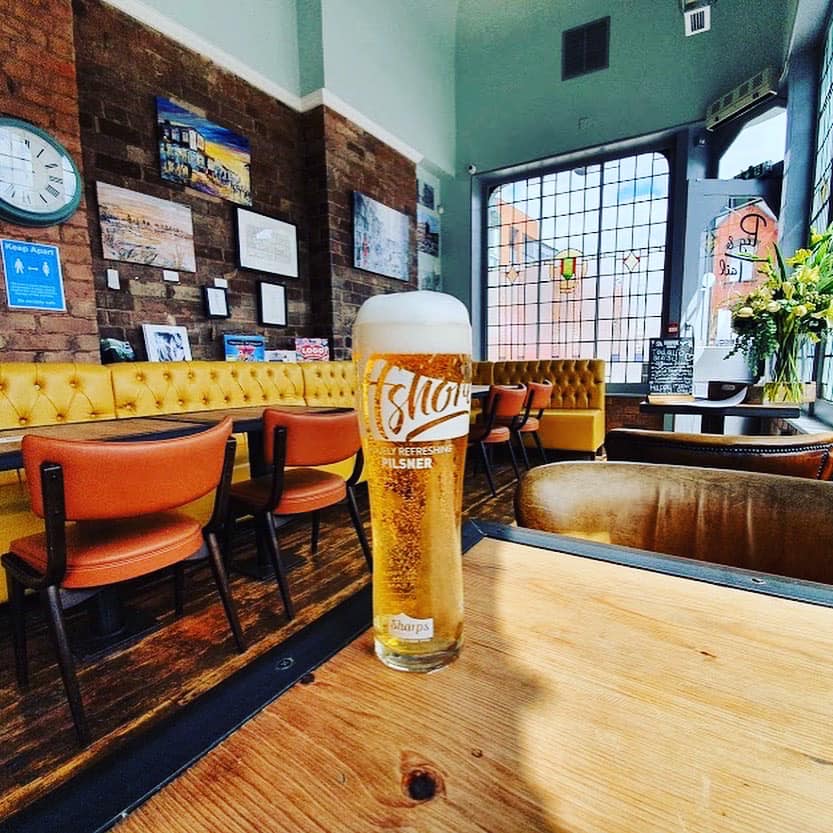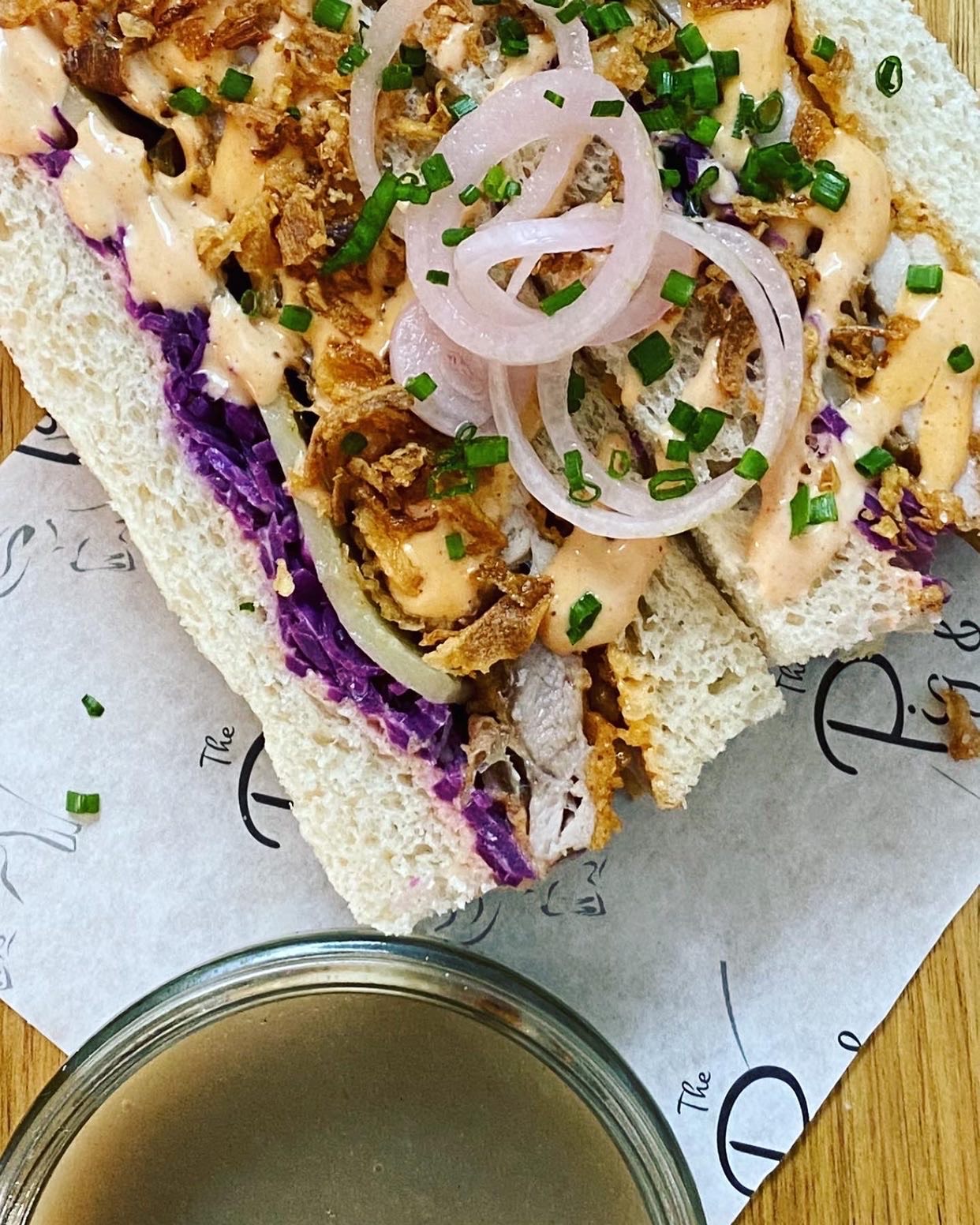 Like all good gastropubs, The Pig & Tail has an excellent drinks selection on offer for you to enjoy. Whether you prefer craft beer or a nice glass of wine, they have it all. There's a selection of house cocktails, an array of flavoured gins, and a selection of other spirits too. They also have a range of soft drinks, teas and coffees if that's what you'd prefer.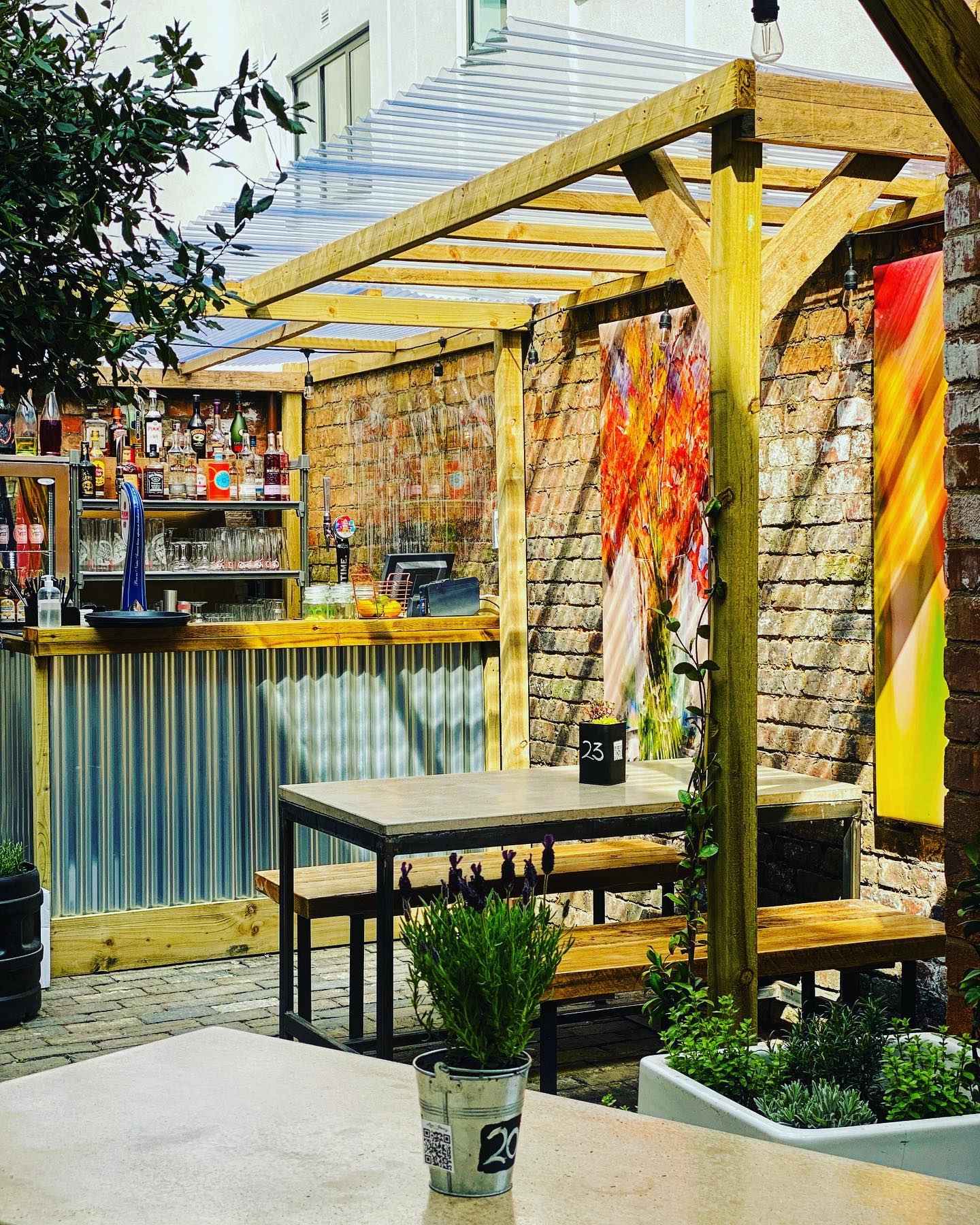 We love a good beer garden, and thankfully, at The Pig & Tail they have a beautiful outdoor courtyard. This urban garden is the ideal setting in which to enjoy a few al fresco drinks. On those glorious summer days (however few and far between they might be) you can soak up some of those rays, as you sip on a cold and refreshing drink. When the weather is less than ideal, however, the courtyard is partially covered, so you can still enjoy that fresh air and an outdoor drink, even when the sun isn't beating down.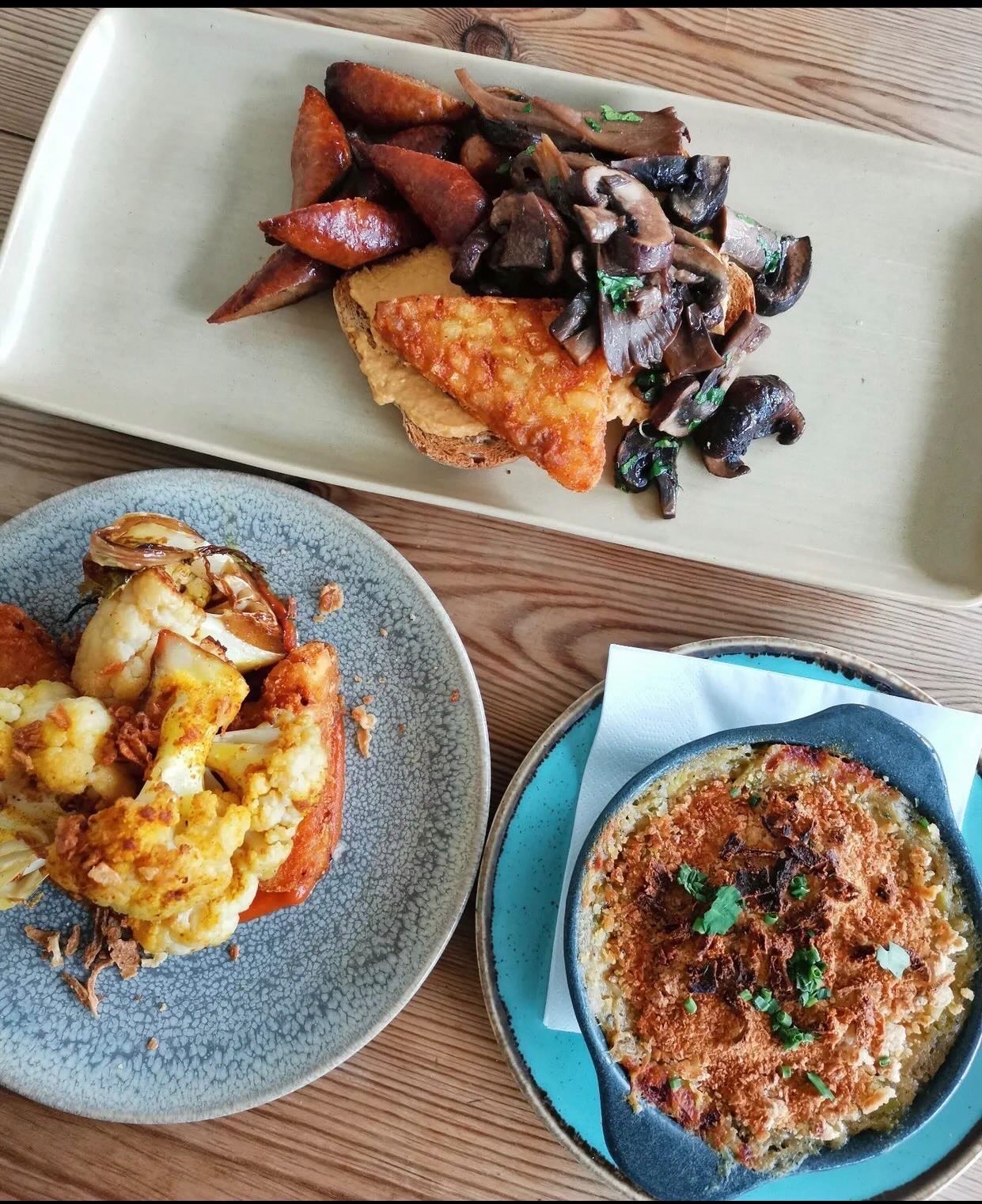 The stone and brick courtyard is decorated with a handful of plants, and the brick walls are adorned with colourful artwork depicting natural scenes, giving a hint of the outdoors in the city centre. They also have a bar in the courtyard too, so you don't have to venture too far to order your next round. Perfect.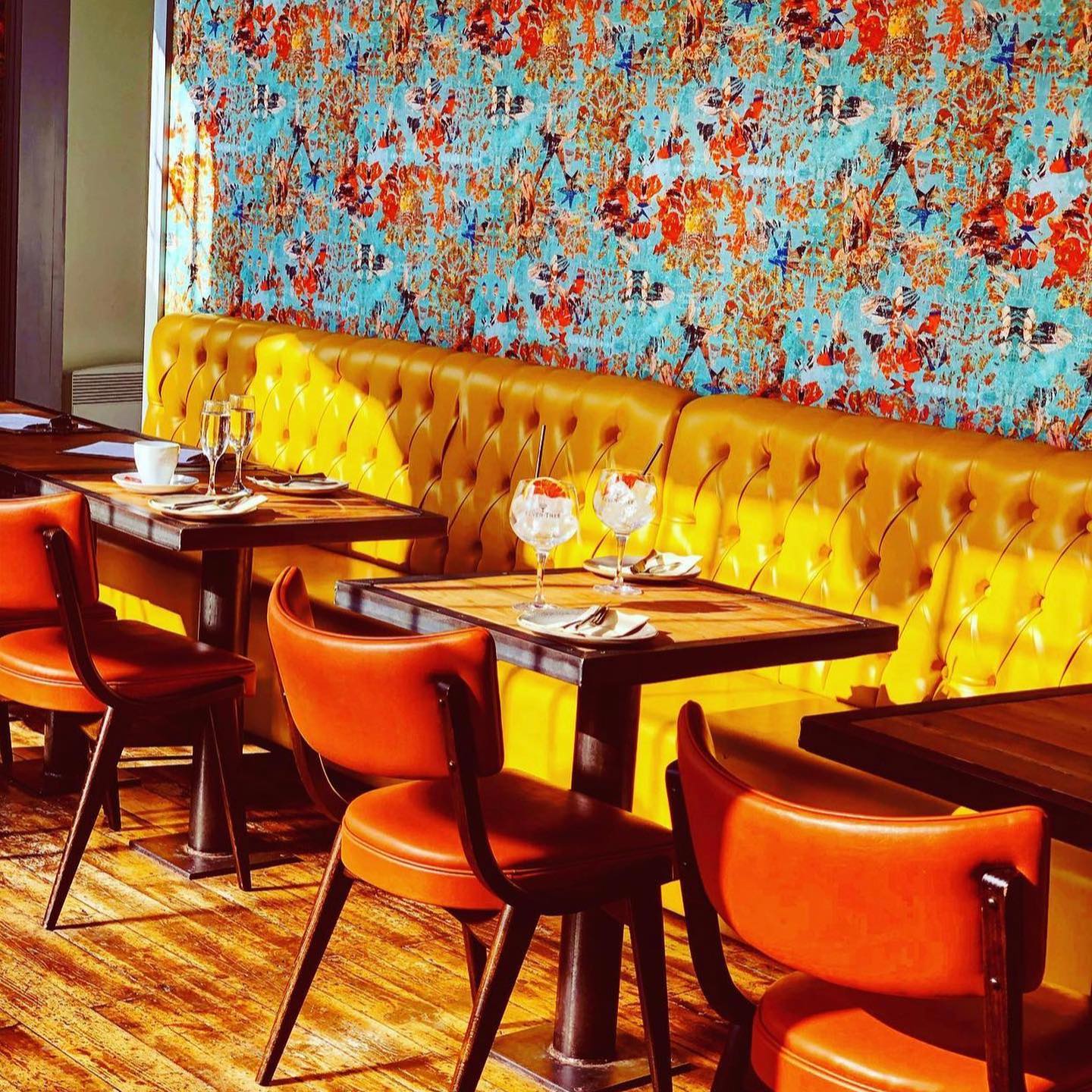 The kitchen at The Pig & Tail is all about serving high quality food with a focus on sustainability. Their menu of plates, platters, breads and brownies is full of crowd-pleasers, made using as much locally sourced produce as possible. We recommend you order one of everything on the menu and wash it all down with a tipple (or two, or three) of your choice from the bar – now THAT is how you support local in style!
If you're yet to check out the brilliant The Pig & Tail, we highly recommend you drop everything and pay them a visit. Right now!
Now offering Independent Birmingham Members: 10% off brunch + 10% off draught beer and craft beer cans