Sometimes you just need a drink that really quenches your thirst and leaves you feeling completely refreshed.
We love coffee, in fact you've probably heard us go on about coffee a lot over the years, but sometimes even the most hardened caffeine addict needs to slake their thirst on a cool, refreshing number instead. Sometimes, you're just in the mood for something fresh and fruity tasting, something that will rehydrate you and leave you feeling satisfied. Something mouth-watering. Something like…Bubble Tea.
Welcome to Twist – where Bubble Tea is an art, made with real passion (passion fruit that is!).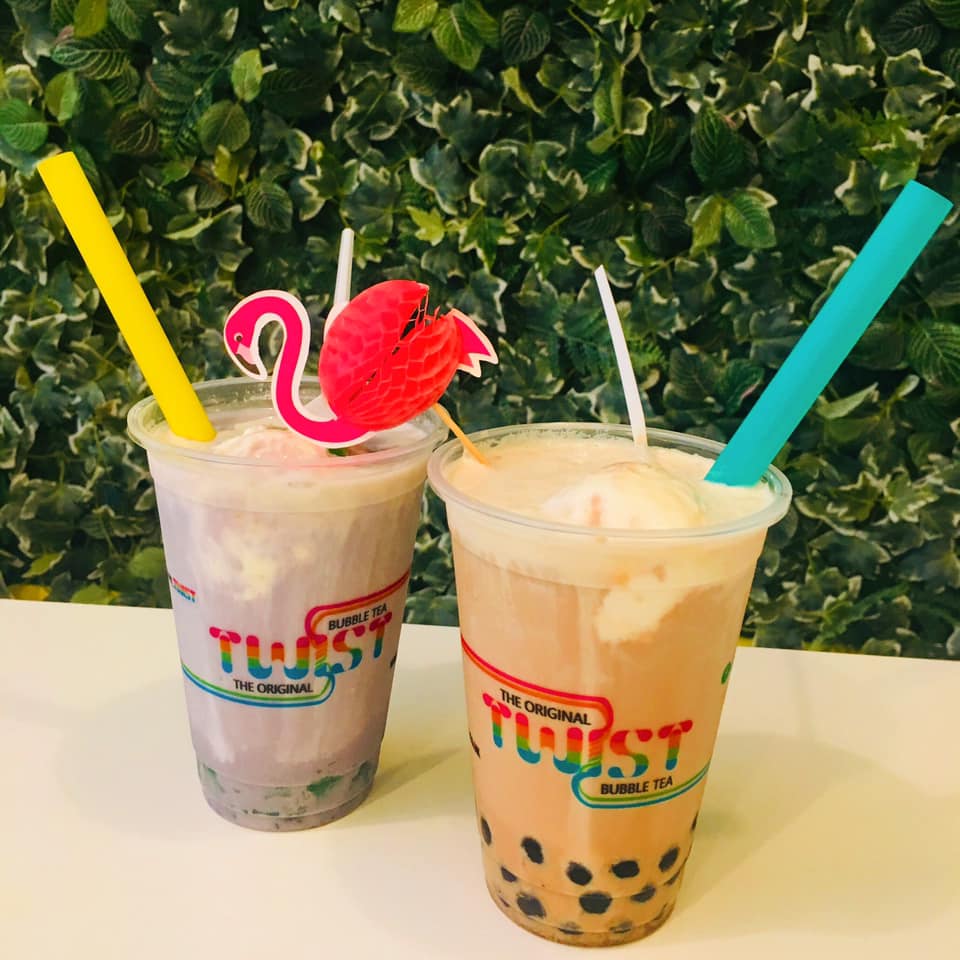 Located on Ethel Street (just around the corner from the entrance to New Street Station), Twist is a vibrant and friendly independent café dedicated to serving up some of the tastiest and cutest treats.
"So what exactly is Bubble Tea?", we hear you cry – well, the answer is both simple and delicious! Bubble Tea (also known as 'Pearl Milk Tea' or 'Boba Milk Tea') originated in Taiwan in the 1980's and, having conquered the rest of Asia, has firmly established itself as a refreshing soft drink alternative in many countries across the world. Essentially there are two different types of Bubble Tea: milk-based and fruit-based. Yet, within these categories there are endless variations and toppings as each Bubble Tea created is flavoured with fruit, milk or syrups and embellished with tapioca balls (the signature ingredient the drink gets its name from). So whether you crave a thirst-quenching mango Bubble Tea and decide that fresh pieces of lychee would add the perfect twist to your drink, or you enjoy the idea of a tasty fruit drink topped with Haribo Tangfastics, the possibilities and combinations are endless – and once you've had your first taste of Bubble Tea, it's pretty safe to say that you'll be hooked for life.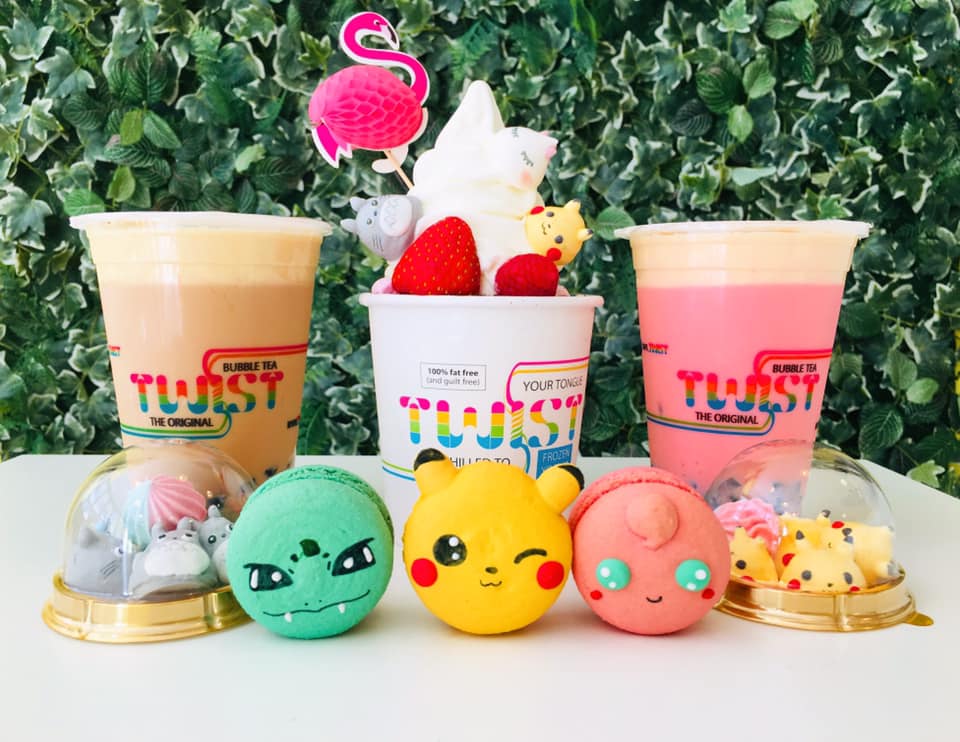 Whilst Twist's origins are firmly cemented in Bubble Tea, they have since branched out to bring all manner of delicious treats to the good folk of Birmingham. Whether you fancy frozen yoghurt, fruit smoothies, coffee or a quick bite for lunch, they have something for you.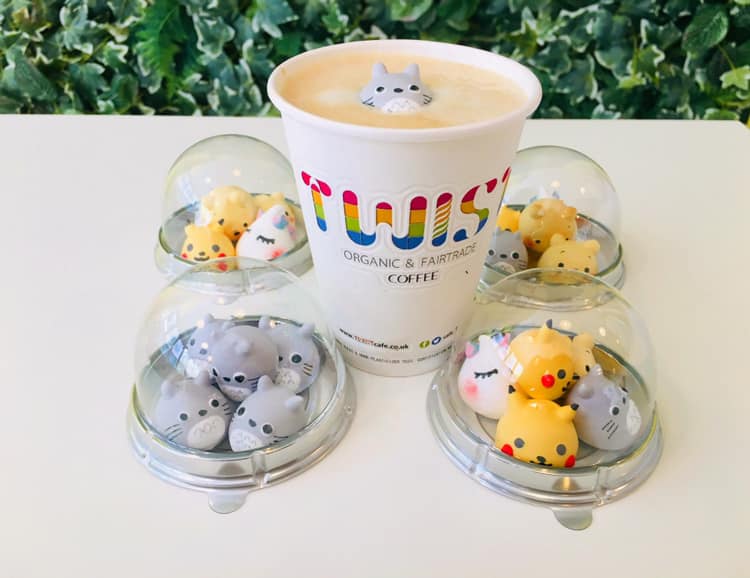 One of the things we love most about Twist though, is their highly instagrammable treats. They really get that a lot of people now want a treat that tastes amazing, but that also looks cute on their Instagram page. Don't get us wrong, we don't like it when a place is all about style over substance, but that's not the case here. Their cute treats look great and taste great – a winning combination.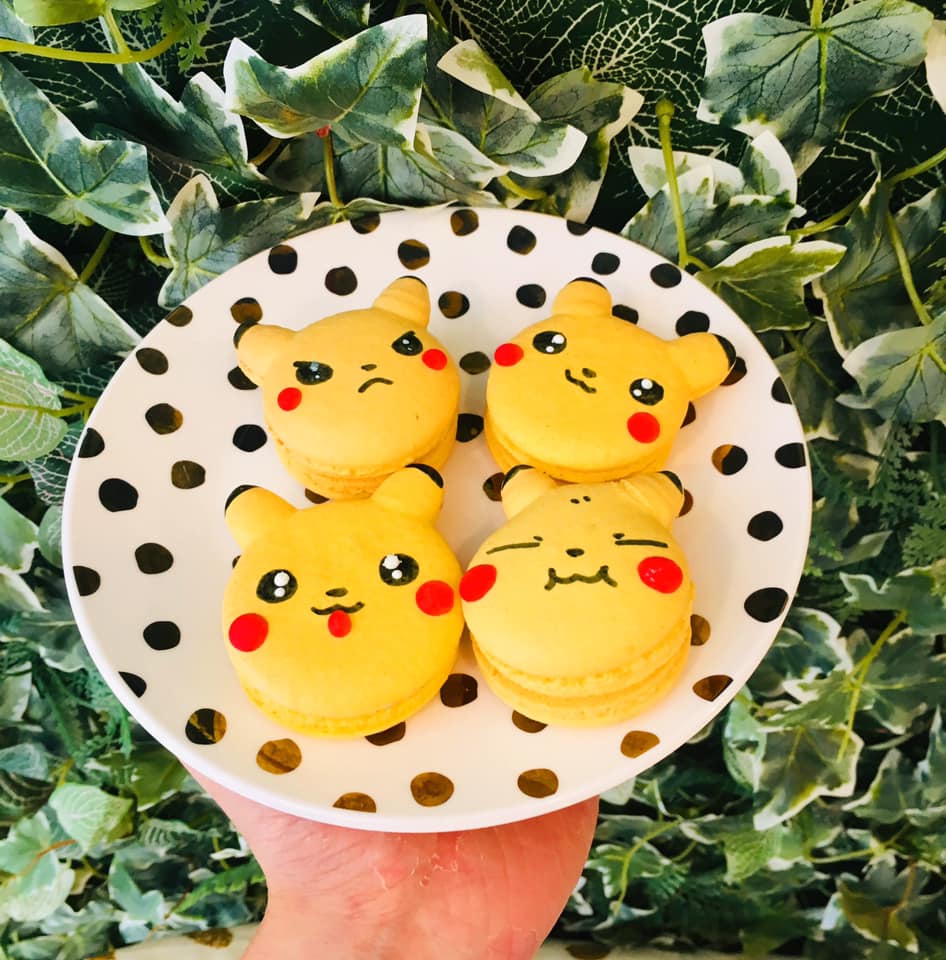 So what exactly do we mean by these photogenic treats? Well, allow us to elaborate. At Twist you will find an ever-changing selection of cute character macarons and meringues. From Spiderman to Pikachu and from Totoro to the Toy Story aliens, all of your favourite cartoon characters have been immortalised in these dinky, delectable mouthfuls. Not only can you choose from the selection of characters to eat as a treat, you can also order them as an addition to your chosen drink (or fro-yo) and have them float on top in the most adorable fashion.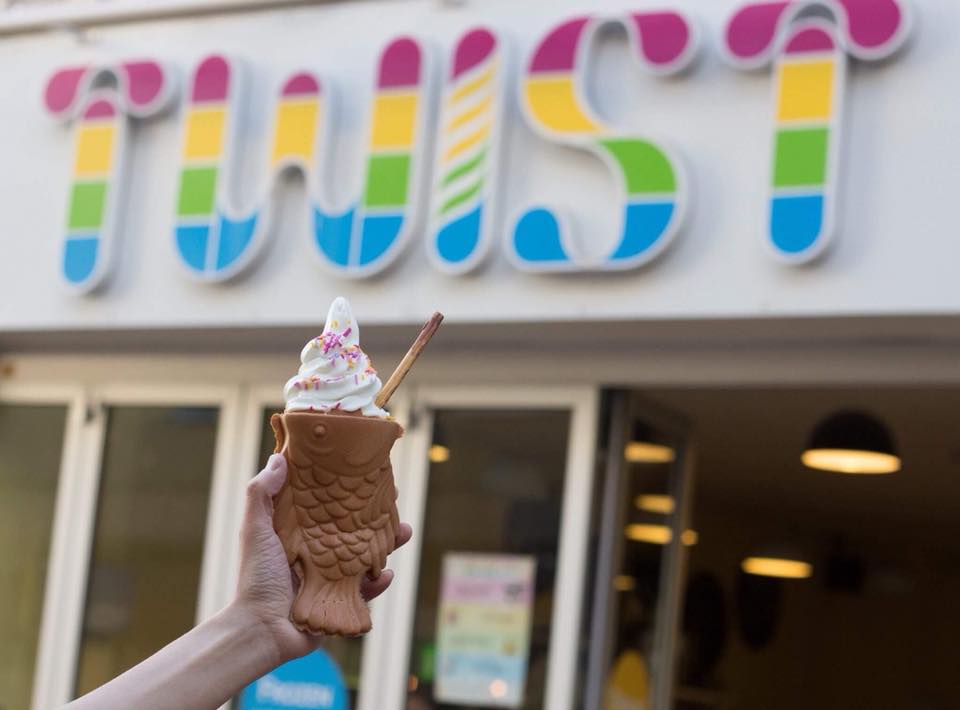 Twist also offer delicious and refreshing frozen yoghurt. Not content with just serving it in a cup, you can also enjoy their fro-yo encased in a fish-shaped waffle (hear us out, it's epic). They have brought this fish-shaped wonder, called Taiyaki, to us from Japan, but they've added their own twist (get it?) and stepped it up a level by filling their Taiyaki with frozen yoghurt and decorating with sweets and toppings. You can even have your Taiyaki decorated as a mermaid, a unicorn and more. Delicious and fun!
So, if you like the sound of refreshing and tasty Bubble Tea, frozen yoghurt, Taiyaki and cute character meringues, get on down to Twist!
Now offering Independent Birmingham Members: 10% off all drinks