If you've not yet got the message over the past nine years, we love Birmingham.
We're huge advocates of this city and all that it encompasses. Whether admired from afar, or inspected up close – Birmingham is a beautiful city, and one we're immensely proud to call our home. The buildings, the views, the people, the food – Birmingham is a hugely diverse city steeped in a deep, cultural heritage. Often portrayed as dull and generic, a lifeless concrete jungle decades behind other major cities, we're here to show the critics otherwise – our city is vibrant, full of life and energy and, in our opinion, there's nowhere better to work and live in the UK right now than right here in our dear Birmingham.
Here are just some of the reasons why we love Birmingham.
The Views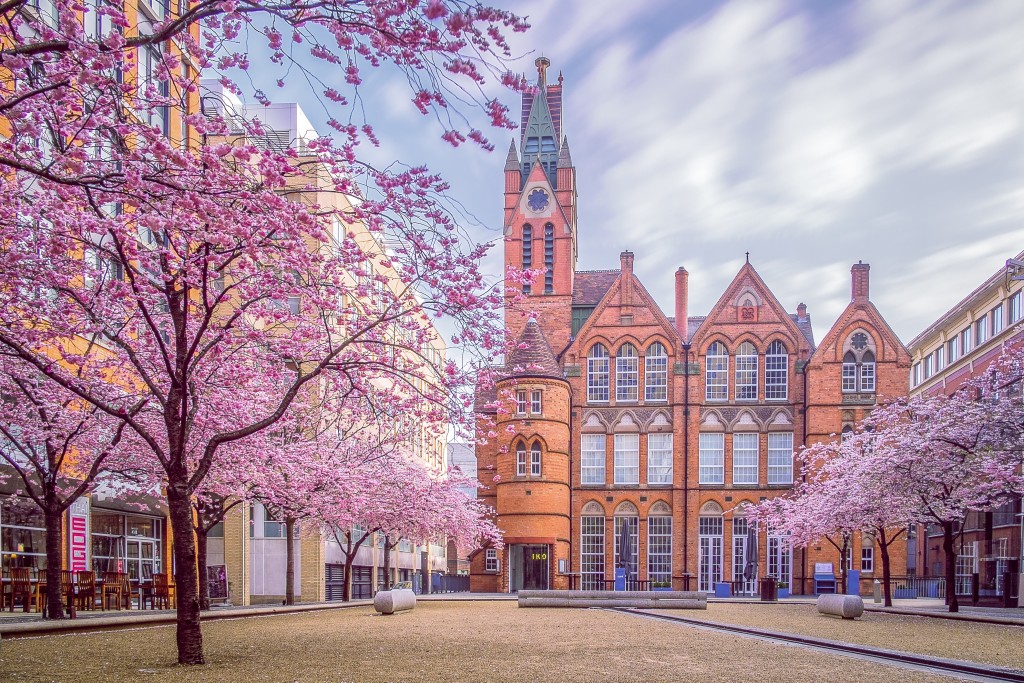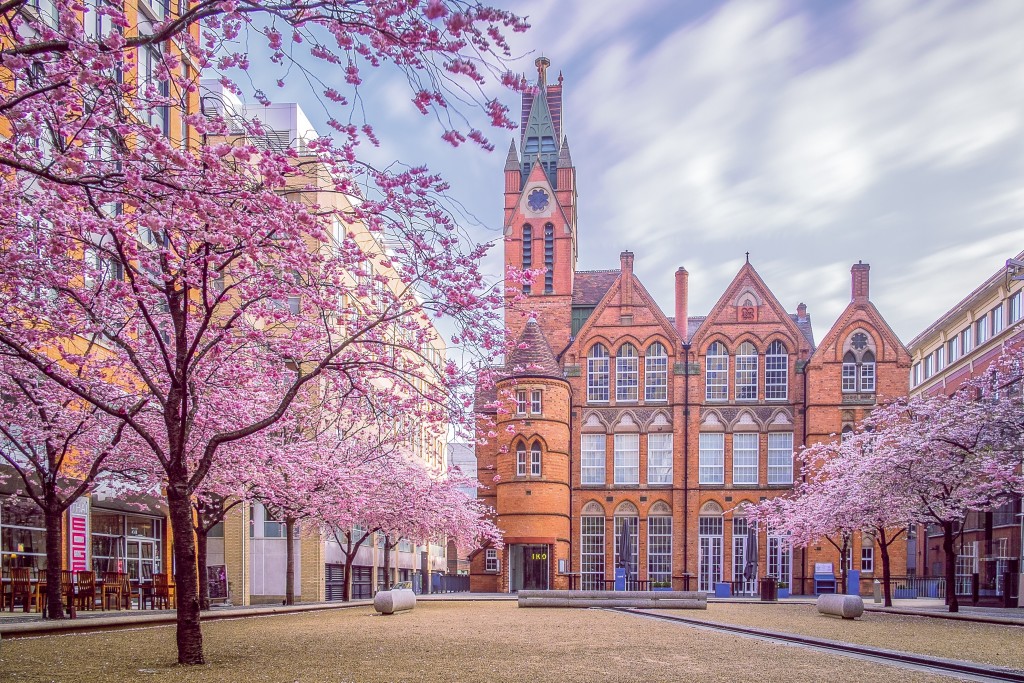 Ikon Gallery, Photo: Verity Milligan
They are spectacular. Whether you're wandering the streets, or looking down on Birmingham from up high – our city is a work of art, a combination of old and new crashing together in an awesome wave to celebrate not only Birmingham's cultural heritage but its visions for the future. From the nationally-renowned Ikon Gallery, housed in a Grade II listed school building, to the Library of Birmingham, standing proud and regal above all. From the Town Hall and Symphony Hall to the Council House, a photographer's dream where even in rain and thunder they look stunning. From Birmingham Repertory Theatre, a bastion of the creative arts, to the Jewellery Quarter's forgotten architecture and from the hidden alleys of Birmingham's Chinatown, to the gritty urban art of Digbeth, our city just loves to show itself off – and my, what a sight it is to behold.
The Food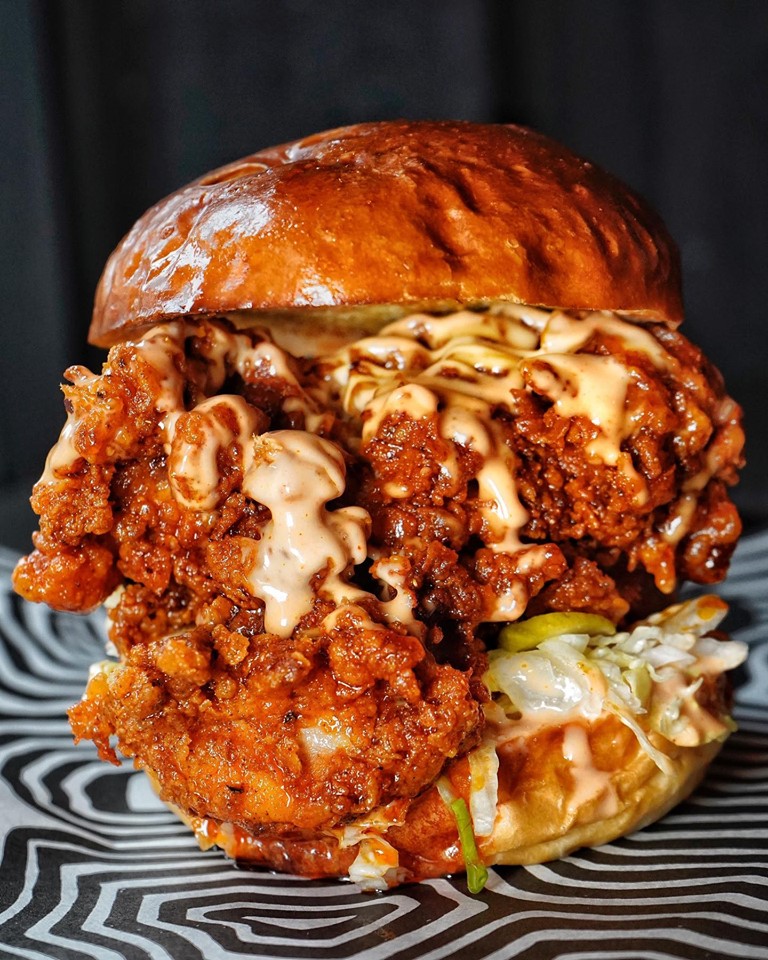 BoneHead, Photo: Jake's Food Bible
Birmingham is booming. The culinary scene has always been immensely diverse, a snapshot of the many differing cultures that make up this unique, multicultural city. Over recent years, our foodie credentials have reached new heights – and with new restaurants and bars opening by the score, flocks of avid food enthusiasts flooding to the city to indulge in our wares, there's an excitement, an electricity, in Birmingham like never before – all eyes are on us.
Birmingham's culinary scene is immense. From Chinatown to The Balti Triangle, and tasting every cuisine you can possibly imagine in between – you can eat your way around the entire world without ever leaving the city. From Michelin starred fine dining to award-winning street food, nationally-renowned Indian cuisine (we invented The Balti, did you know?) to experimental creative dining – we have it all here in Birmingham, and finally our culinary prowess is getting the recognition it truly deserves. Go us!
For The Ultimate Birmingham Foodie Bible: 50 Dishes you NEED to eat (Part 1), click here.
For The Ultimate Birmingham Foodie Bible: 50 Dishes you NEED to eat (Part 2), click here.
The Parks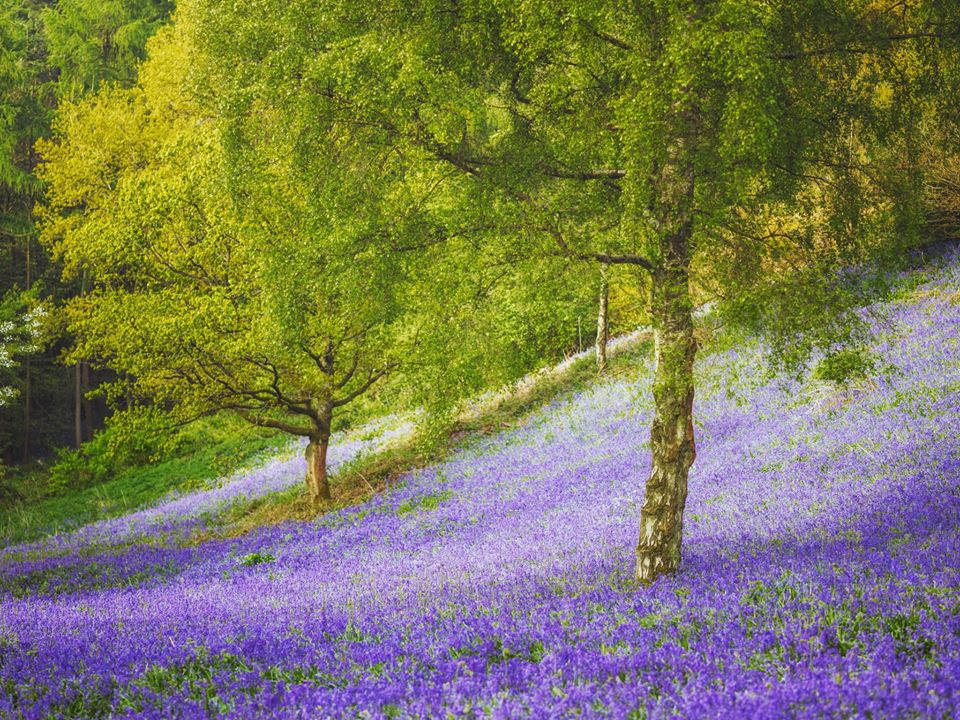 Clent Hills, Photo: Verity Milligan
We're lucky here in Birmingham. Not only do we boast a fabulous city, packed with fun and intriguing places to explore and visit, but we're also lucky enough to have a great number of green spaces, not only in the very heart of the city, but also just a hop, skip and jump away.
Cannon Hill Park, Moseley Park, the Lickey Hills, Sutton Park, Clent Hills, more canals than you ever thought could exist in one city alone – we as a city love our tall buildings and our economic prowess, yet as human beings we have a certain connection to nature and that's one we should never forget. All the green spaces in and around Birmingham allow us time away from the hustle and bustle of daily life, and the National Trust properties dotted around the Greater Birmingham area allow us to dip our toes into the cultural side of life whilst enjoying the life-affirming sense of wellbeing the great outdoors evokes within us.
The Bars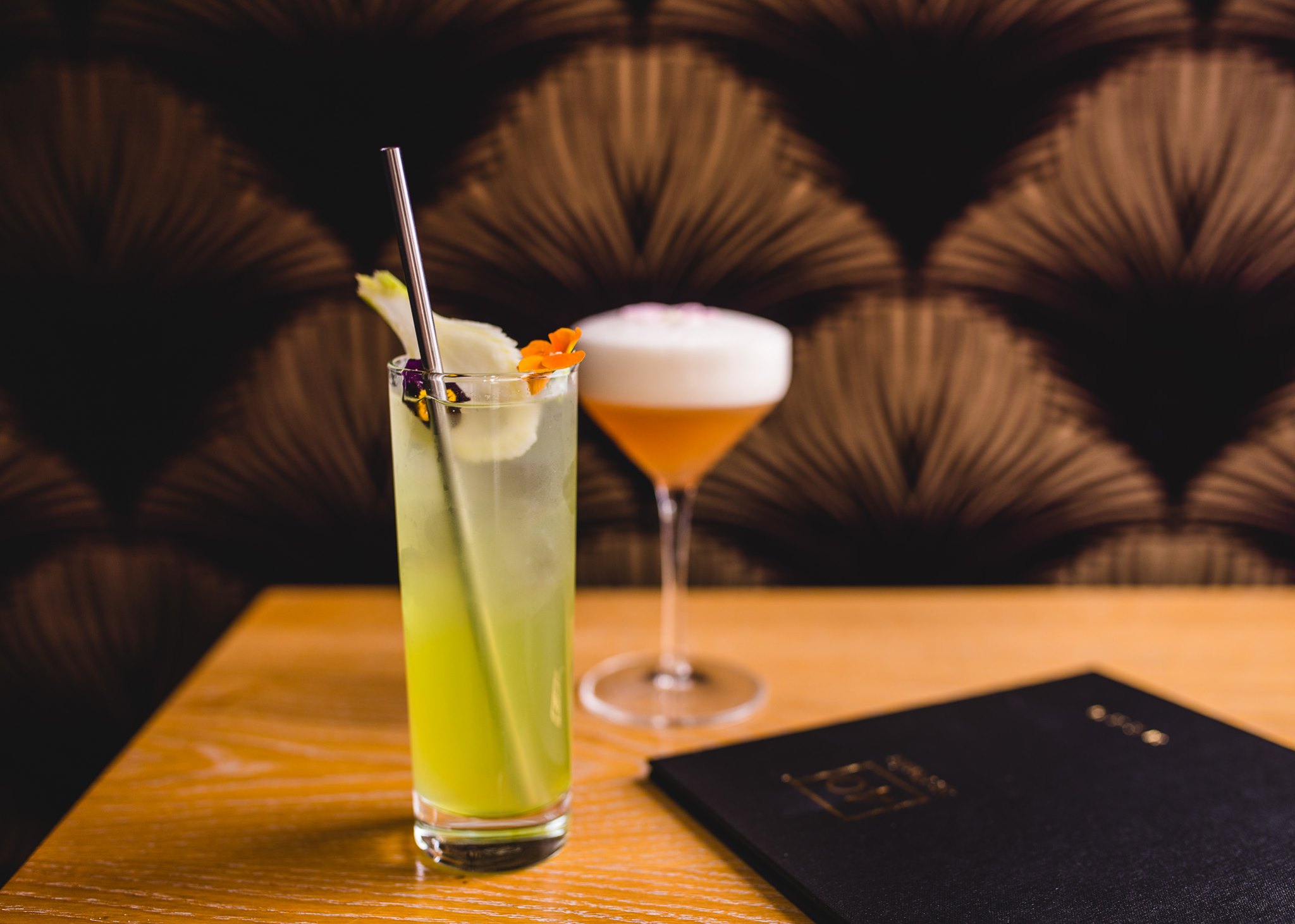 40 St. Paul's
Incredible cocktails? Check. More craft beer than you could ever drink in your lifetime? Check. Funky decor and serious glassware? Check.
Birmingham has it all. Indeed, as a city we're quietly proud of our watering holes – and it seems like almost every month we're hearing of a new and intriguing bar opening up to the general delight of Brum's cocktail fanatics and alcohol enthusiasts. Now, we're not condoning going out to all of these bars and getting smashed off your rockers – but with so many great bars in Brum (all well deserving of your custom), it'd kind of be rude not to enjoy a tipple or two in each. Right? From tiki bars where fun and fiery cocktails reign supreme and party bars where the 80s music is pumping all night long, to dark and dusky cocktail lounges and craft beer havens – whether you're looking for a quick after-work tipple to take the edge off, or you're looking for somewhere vibrant and unique to celebrate the weekend, our dear Birmingham is definitely the place to be.
To read our guide to Brum's very best cocktail bars, click here.
The Events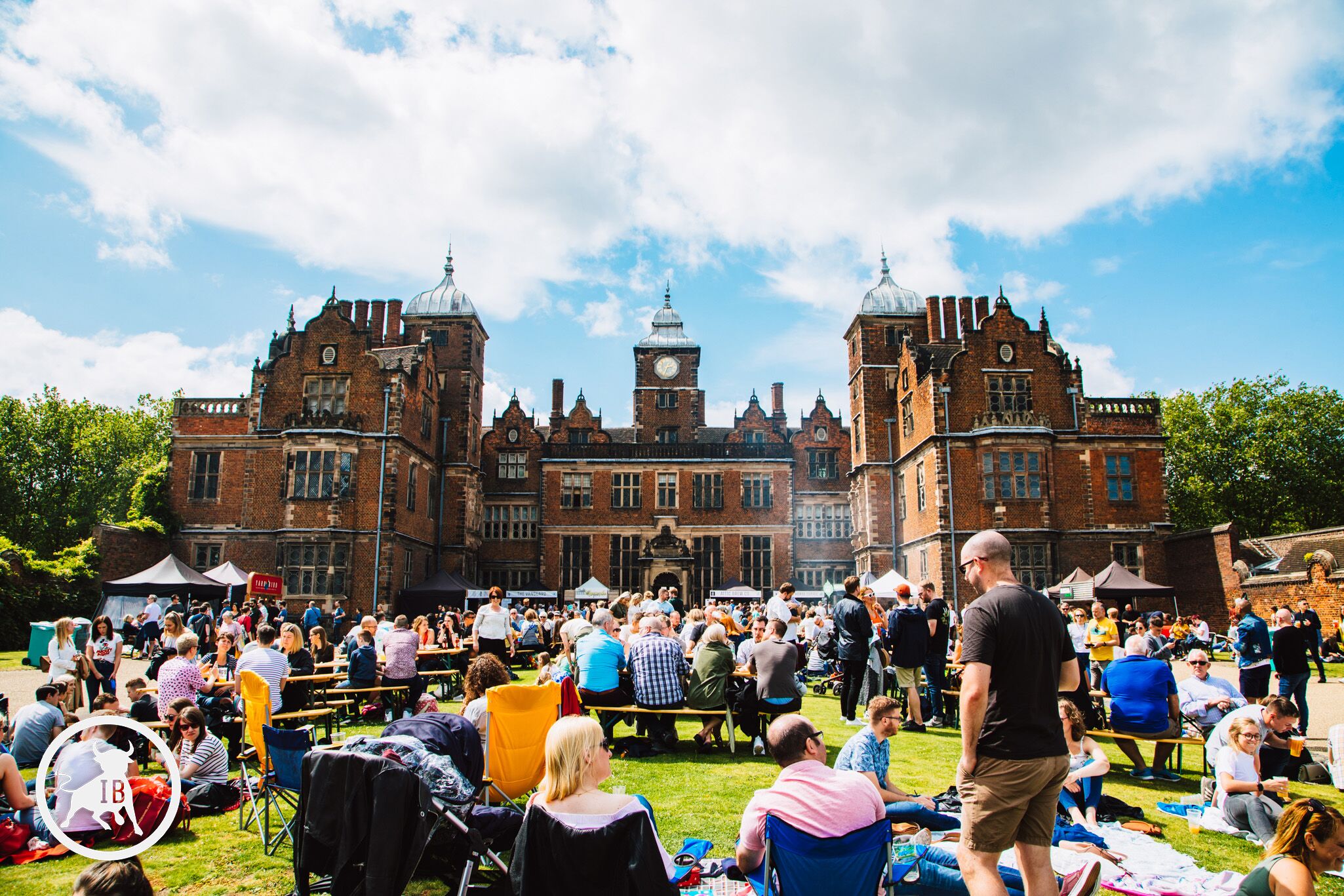 The Independent Birmingham Festival at Aston Hall
Street food feasts, festivals, art exhibitions, club nights, sporting events, happenings of every nature – from the small and intimate to the grand and magnificent. We're lucky here in Birmingham to live in a city where every single week there is something fun and exciting taking place – the only trouble is getting to hear about it, and that's where we, Independent Birmingham, come in (we've even hosted a few festivals ourselves – with our last festival seeing thousands of people descend upon the iconic Aston Hall for a glorious weekend of feasting, drinking, shopping local and rocking out to live music on our main stage). But in all seriousness, the sheer quality of some of the weekly events taking place in the city is mind boggling and we're proud to live in a city where we work hard and play even harder.
To keep up-to-date with all the best happenings in the city, be sure to follow us on Instagram – we promise to make you fall in love with Birmingham all over again.
You can also sign up to our newsletter too via our website. It's ace, and full of Brummie goodness.
The People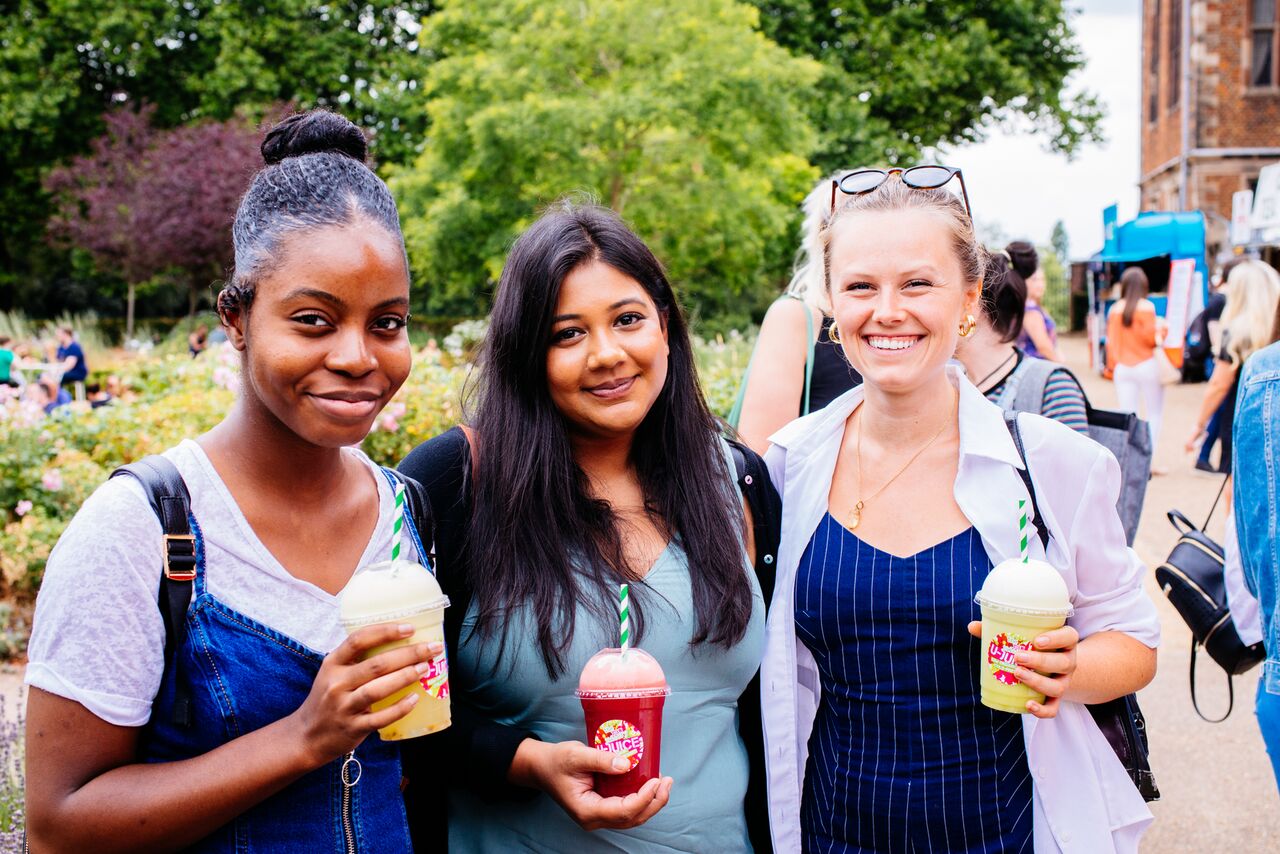 We're a proud lot, us Brummies. Often mocked and stereotyped for our regional accents, yet we're a people misunderstood and misrepresented by those who'd have you believe we're all boisterous simpletons. We're really not. We're lovely. Let's be friends.
Birmingham is a city filled with many peoples and cultures, a diversity which has contributed to some of the city's most defining aspects. Birmingham is the kind of place you meet your new best friend one day in a coffee shop, philosophise (drunkenly) with your taxi driver on the ride home, and where you say hello to people with the huge plot twist of not actually knowing them pre-greeting. We're a friendly bunch us Brummies, so don't believe all that you hear about us.
The Museums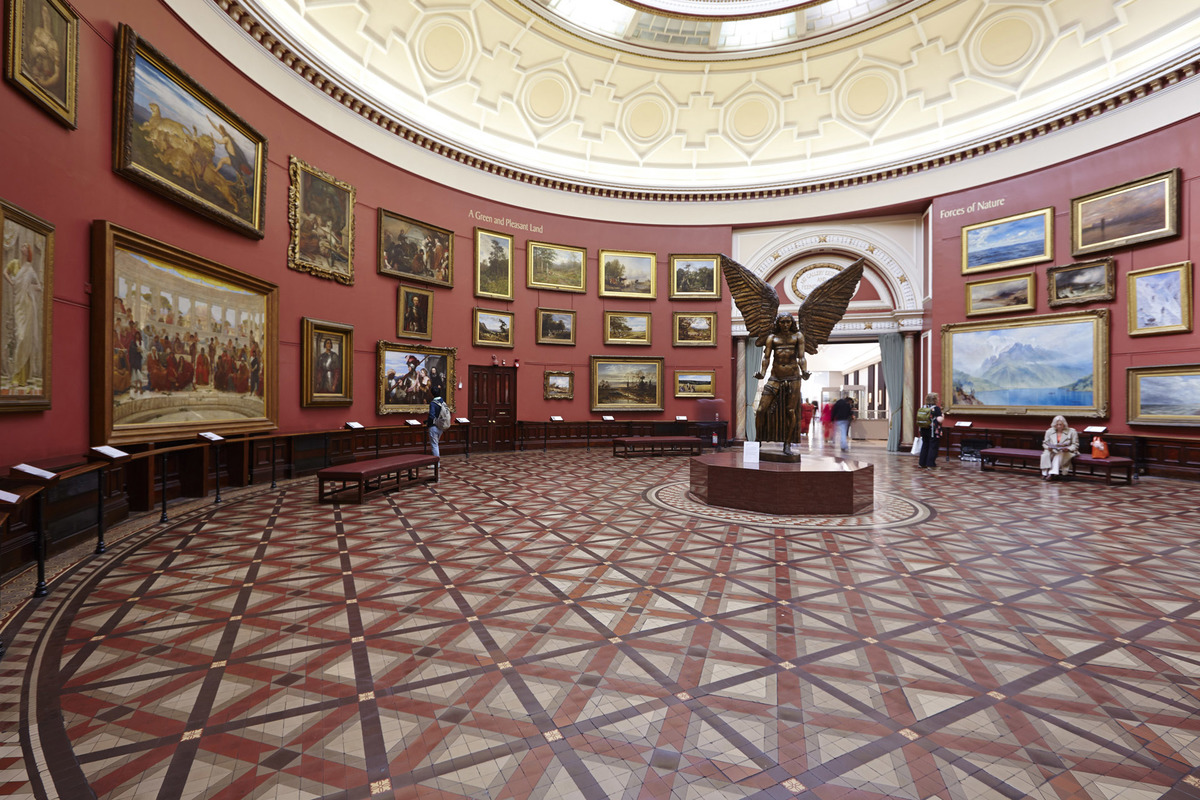 Birmingham Museum And Art Gallery
When a city boasts so many fantastic bars and restaurants, is bursting with unique and fun-filled events and has enough greenery to convince befuddled Londoners that we all live on farms, why then would you bother spending an afternoon wandering around a stuffy museum? Well readers, the answer is twofold:
Birmingham has some of the best museums in the region – with Birmingham Museum and Art Gallery (BMAG) taking centre stage. Yet there are many and more, and plenty of National Trust properties in and around Birmingham for you to visit and spend the day exploring the wonderful heritage of our Great Britain.
Most museums and NT properties will have a tea room – which means food! Indeed, the Edwardian tea room in BMAG (a hidden gem all unto itself) is simply delightful and a cream tea with your chosen companion could very well be the perfect ending to your afternoon of exploring BMAG's huge array of relics from yesteryear.
Should you wish to explore the many museums of Birmingham, here's a handy website for you to peruse before planning your visits.
The Coffee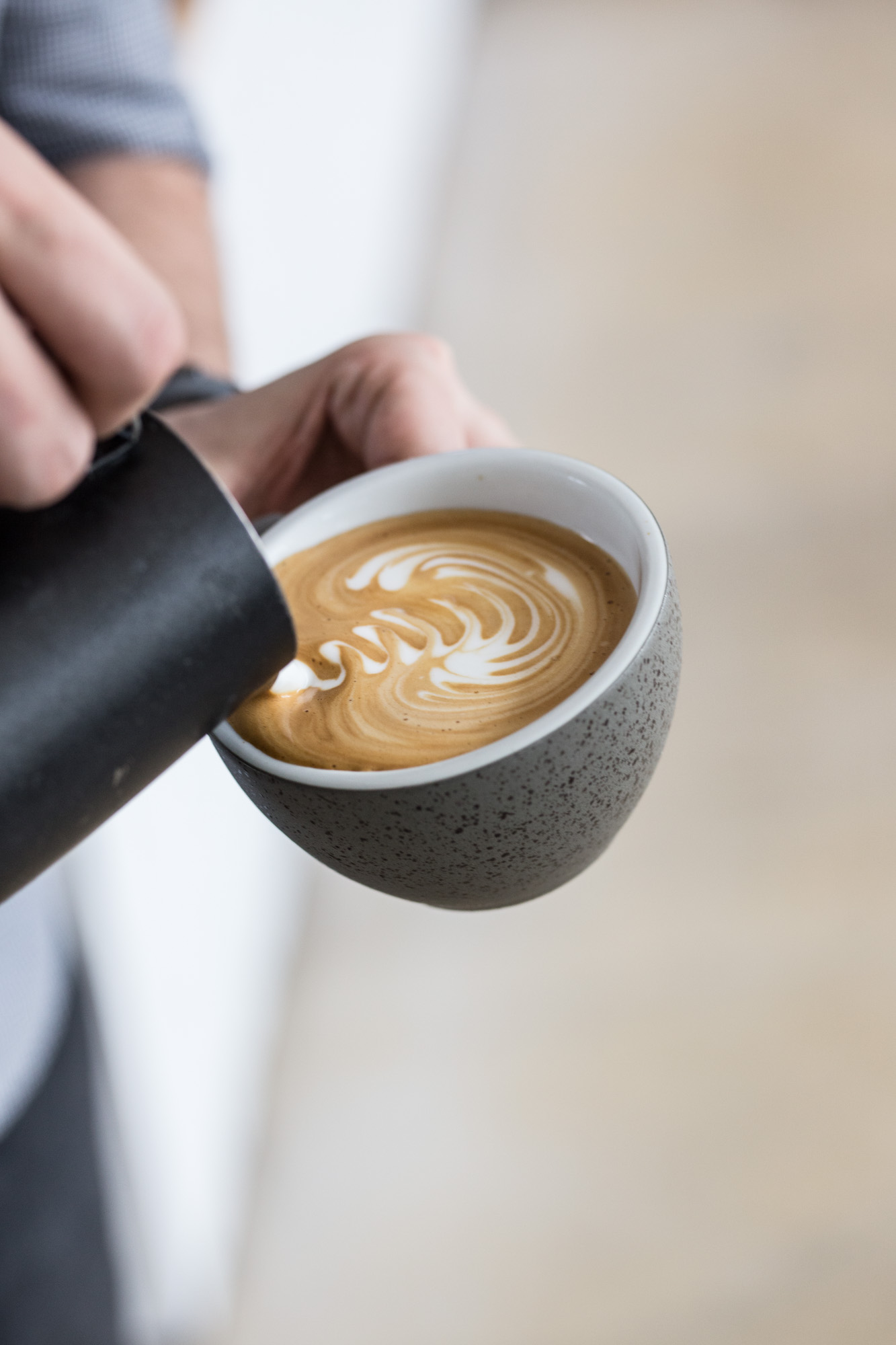 Quarter Horse Coffee
We love coffee here in Birmingham. For many it's the only way to drag ourselves from the deep grip of sleep, for others it has become a passion – with every cup being brewed with love, precision and care. Whether it's sipped with love or simple need, devotion or practicality, coffee is a way of life and scattered across the city are scores of caffeine havens dedicated to this mysterious and most perfect brew. Some are funky, some are hidden – all, however, dedicate their entire being to providing Brum's coffee fanatics with the best cups of Joe to be found anywhere (yep, that's right – we're boldly claiming our coffee is the best in the UK, suck it everywhere else!).
The Arts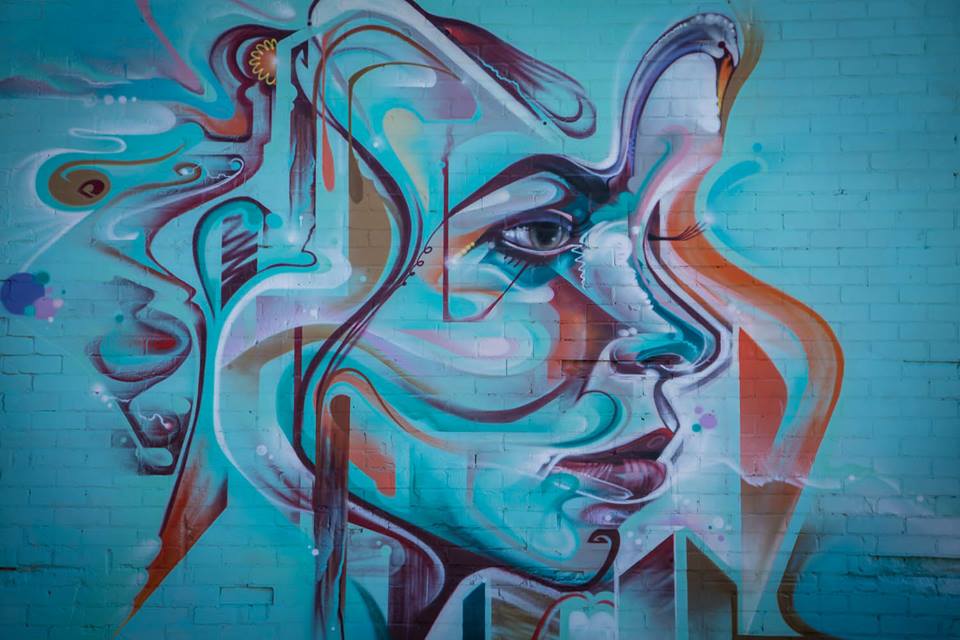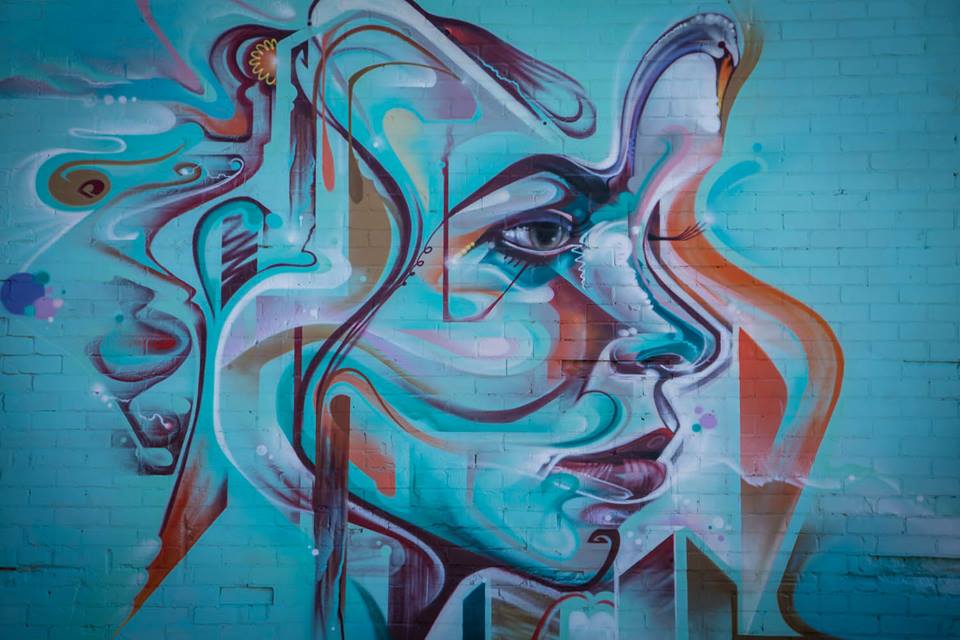 Photo: Ross Jukes
Art takes on many shapes and forms, from the classic to the contemporary. Indeed, one of the greatest aspects of art is that it can be found anywhere – whether you're viewing an exhibition in a gallery or roaming the streets of Digbeth, on the hunt for the creative quarter's thrilling street art. With the internationally-renowned and highly-celebrated Ikon Gallery showcasing the very best in contemporary artwork, housed within a truly wonderful building, and a city riddled with hidden street art, Birmingham is certainly a destination hotspot for culture vultures across the UK and we're immensely proud of our cultural offerings in the city.
For a guide to discovering art in Birmingham, click here.
The Music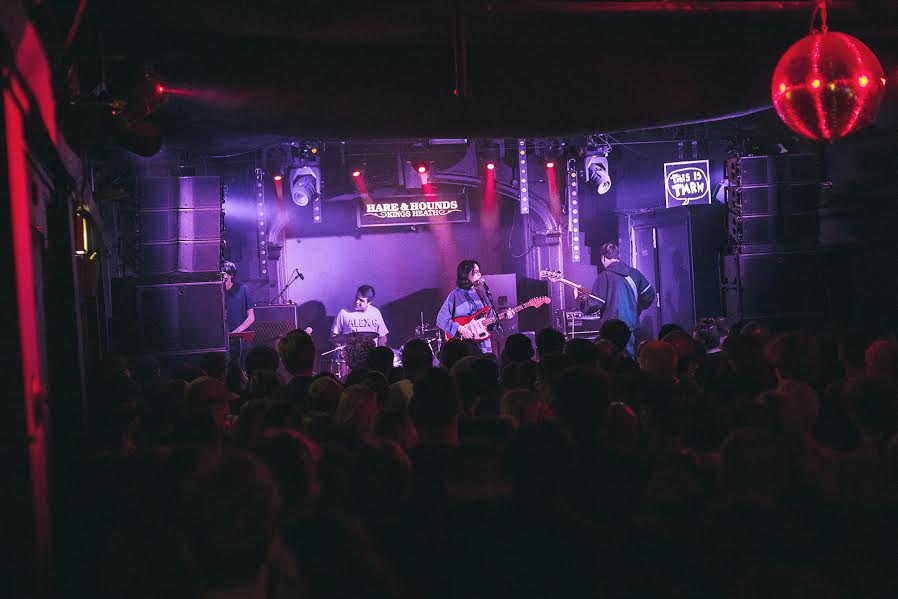 Hare and Hounds in Kings Heath
Well, what can we say? Our musical credentials speak for themselves. Birthplace of heavy metal, a genre of music that spans the globe and encompasses hundreds of millions of fans worldwide. Black Sabbath, Judas Priest, The Streets and many more, Birmingham has churned out some fantastic bands in the past and our current music scene is just as strong. Indeed, Birmingham is a great place for a gig – with a plethora of venues like the Brum-famous pub, Hare and Hounds, and The Sunflower Lounge (among many others) providing rising local talents with an essential platform to showcase their art. Nothing quite beats the intimacy of a gig in a small venue, the electricity and energy of the crowd, and Brum is simply bursting with musical talent just waiting for you to discover their sound.
In addition to rock, pop, indie and blues, Birmingham also plays host to The City Of Birmingham Symphony Orchestra – who just so happen to be magnificent. If crowd-surfing and head-banging isn't really your thing, then perhaps an evening spent being regaled by the sound of cellos could be just the ticket!
Independent Shopping

Liquor Store
Now obviously we're a huge advocate of Birmingham's independent culture – the name, Independent Birmingham, says it all. Indeed, supporting local is something we are hugely passionate about and we like to think that we're a brilliant ambassador for Brum and its independent scene. However, supporting local isn't like a game of solitaire – others must join in.
Our independent shops (whether bakeries, vintage clothes stores, delis, hairdressers, zero-waste supermarkets or gift shops) all have a special place in our hearts. It's these vibrant and special local businesses that lend Birmingham a unique character and make it a city unlike any other in the UK. Shopping local is more than just a trend, it's a way of giving back to your community, a way of celebrating Birmingham for the incredible city it is, and a way of discovering a whole new side to your city which you never knew even existed. We know it's not always practical to shop local every single day of your life – however, our aim is to provide you with a guide to the best independents in Birmingham, along with the means (and the encouragement) to support local independent businesses whenever you can so that you too can celebrate your city.
Download the Independent Birmingham App now and enjoy up to 25% off (alongside exclusive 2-for-1 offers, freebies, and more) at over 160 of the very best independents across Birmingham and Solihull – all for just £1.99 a month!
Download the IB App here.
The IB App features a list of over 160 terrific independents across Birmingham and Solihull for you to discover and support (with more added all the time), alongside an interactive map, filters (so you can filter by category, day, and area) and a Wish List so you can create your very own bespoke 'to visit' list. IB Membership is just £1.99 a month and it helps to keep this vital platform alive and allows us to keep doing what we do best – supporting Brum's marvellous independents, and shining a light on our wonderful city.
The Library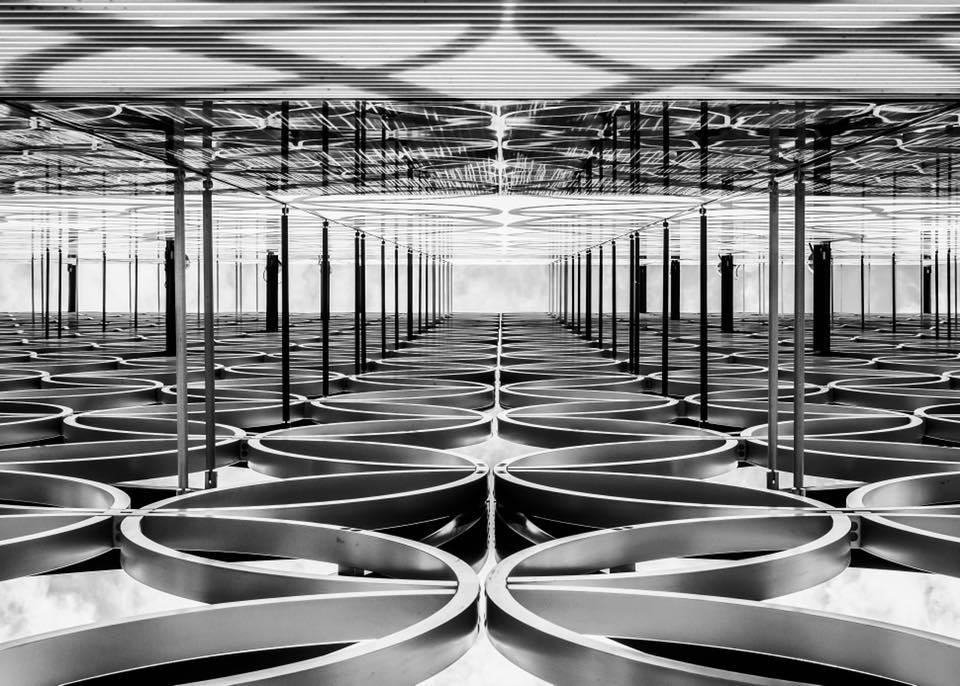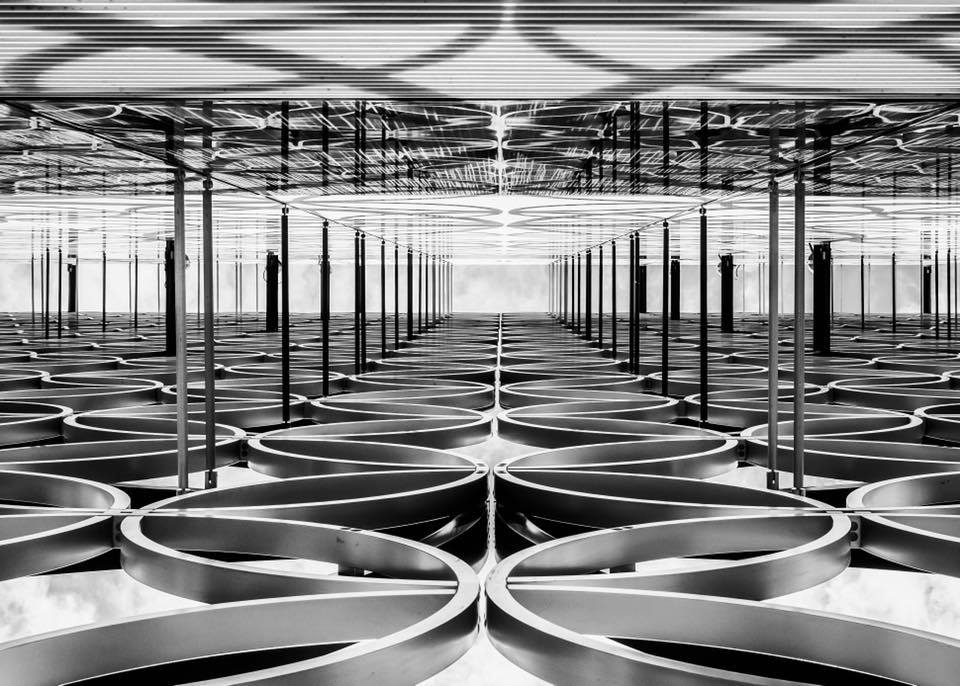 Photo: Verity Milligan
Whilst it may not be everyone's cup of tea, no one can deny the fact that our library is a terrific lodestone for Birmingham's tourists – with over a million people having visited the Library of Birmingham in its first year alone. The iconic library offers students and bookworms a brilliant space in which to study, read and relax – with rooftop gardens (granting you a perfect view of the city from up high) and a room dedicated entirely to Shakespeare all there for you to find, for those of you eager enough to explore.
The Beer Scene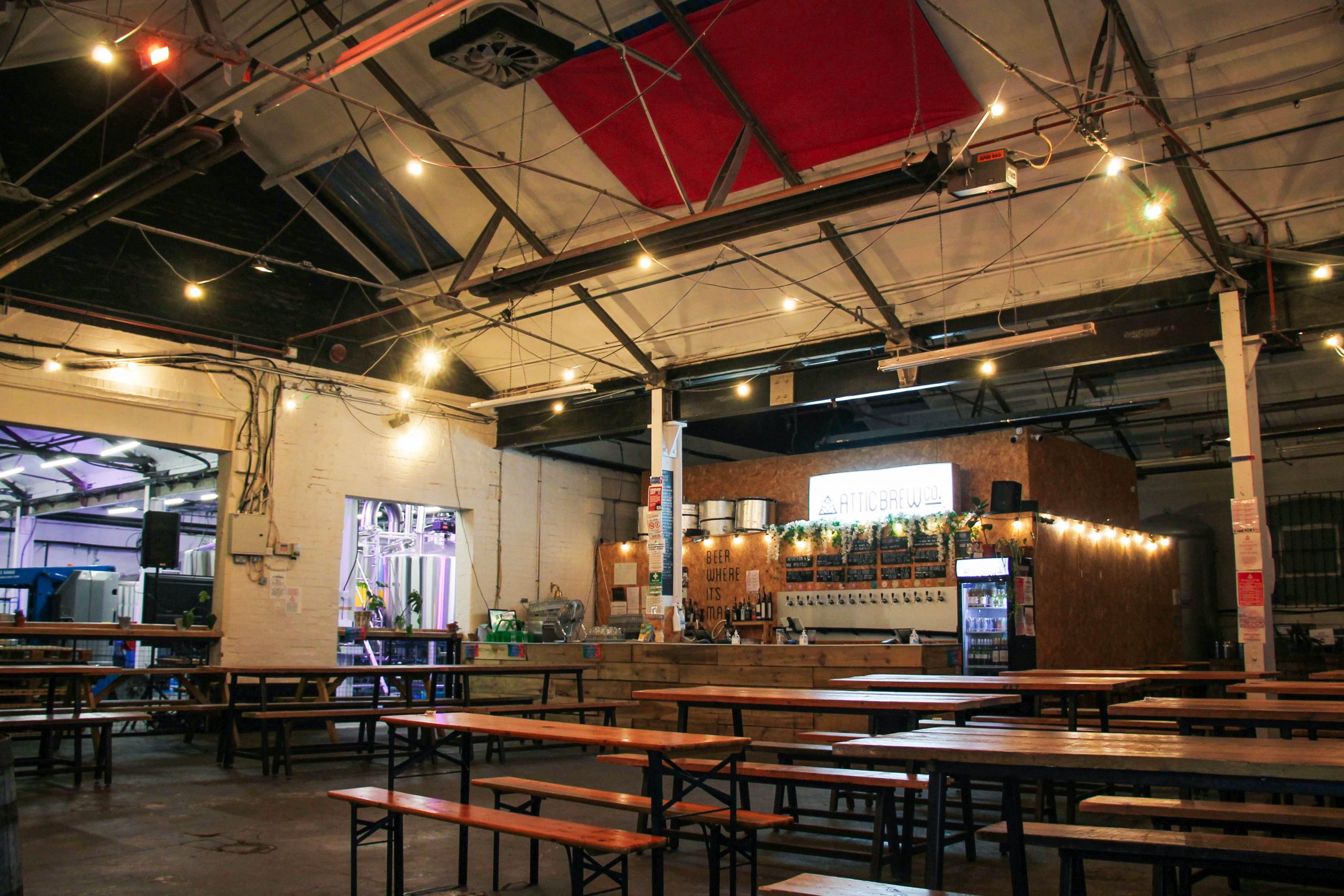 Attic Brew Co.
Time and again the pub has been there for us. It's been there through the laughter, the spilled drinks, the late nights and the great nights, and it's high time we stood up, raised our glasses, and took a moment to appreciate all that our favourite pubs have done for us. Your pubs need you all year round, and when they're as fabulous as they are in Brum – supporting local is definitely a most pleasurable task made easy.
From traditional boozers oozing with character to quirky watering holes that will forever hold a dear place in our hearts, and the many microbreweries and taprooms full of unique and unusual, small-batch beers, Birmingham is simply packed to the rafters with every kind of wondrous pub and craft beer haven you could ever imagine. Brum is definitely THE place to be when you're in need of a nice cold pint.
Read our guide to Brum's very best watering holes, here.
The Performing Arts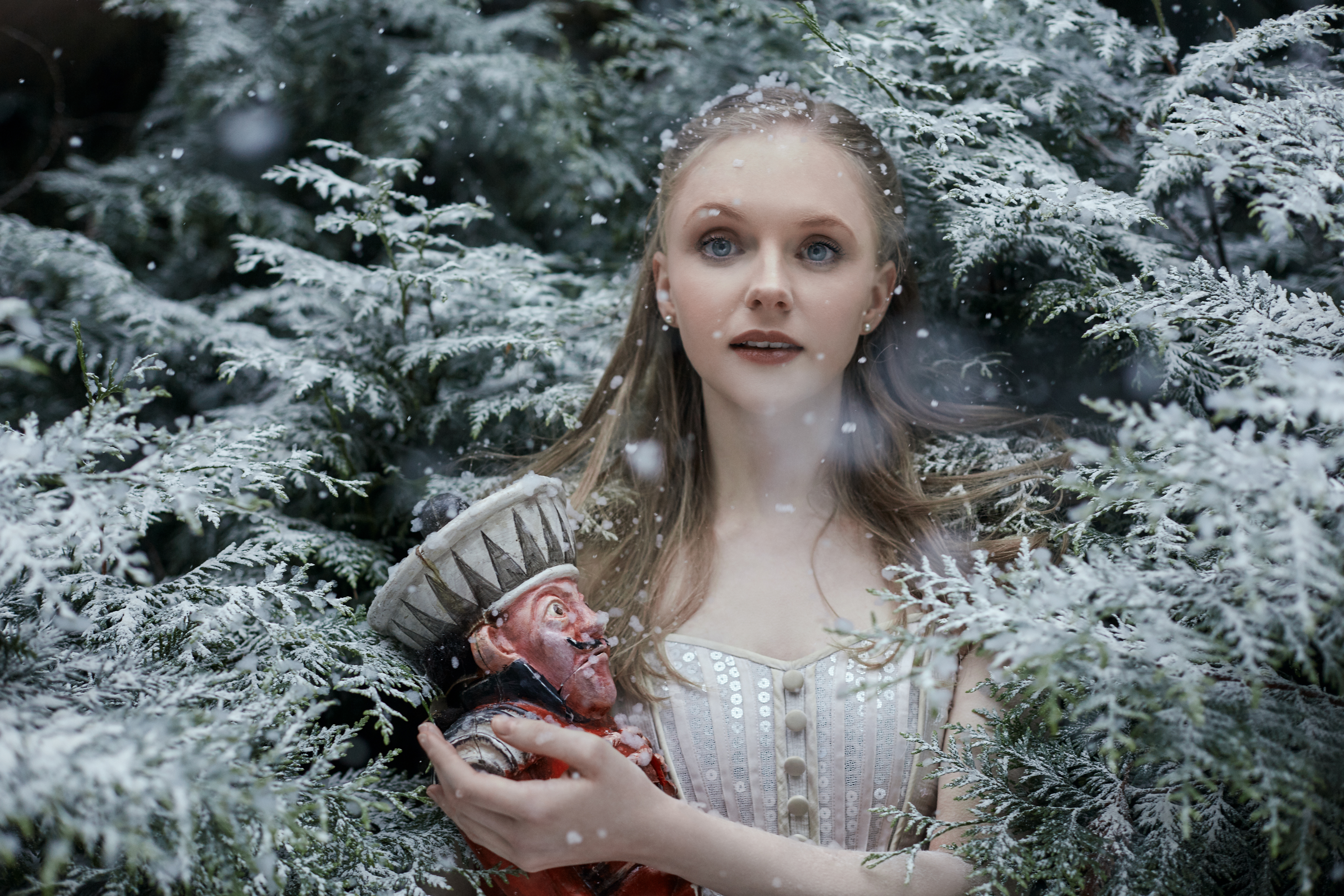 Birmingham Royal Ballet performing The Nutcracker, photo: Bella Kotak
Birmingham is a city renowned for the arts – a walkable London without the pretence. A place where you can walk outside, in the fresh air, and stumble upon nationally-celebrated venues which showcase the very best in the performing arts – venues which have been the stomping ground of stars, where thousands of people travel across the UK to visit every month. Birmingham Royal Ballet, Birmingham Repertory Theatre, Midlands Arts Centre, and Birmingham Hippodrome – all bastions of culture and the arts, where thrilling tales are told on stage and through the medium of dance. And let's not forget the smaller venues – The Crescent Theatre, The Old Rep, The Blue Orange Theatre and their fellows – who, whilst smaller in stature, certainly rival the excitement of their larger brothers.
No matter how big the stage, how comfy the auditorium and how great the selection of sweets on offer, Birmingham isn't shy of places to enjoy plays, pantomimes or musicals. The crowd might be bellowing that he's behind you but truth be told, Birmingham is far ahead.
The Outdoor Spaces To Drink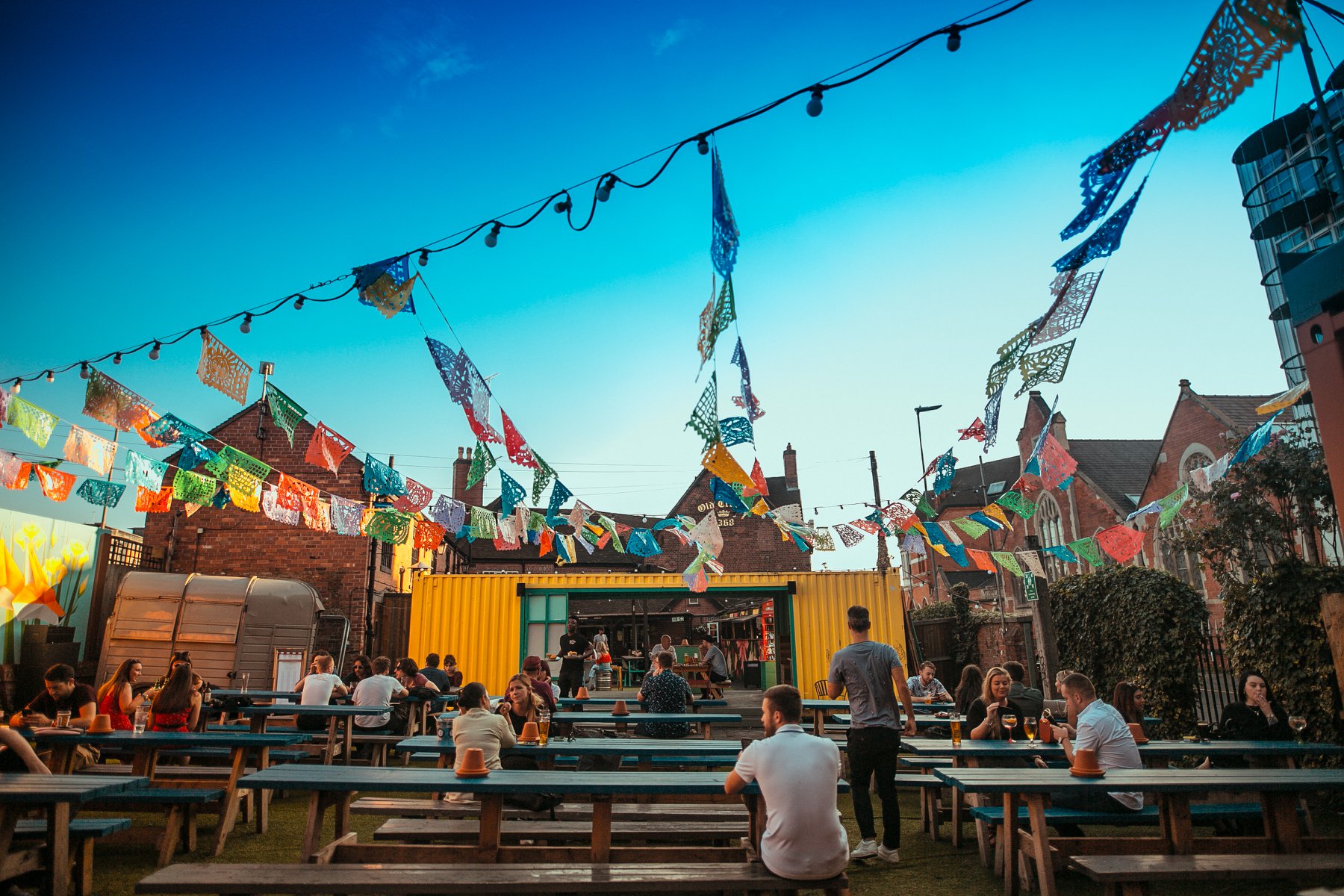 The Old Crown
Sipping a gin and tonic in a glorious beer garden whilst soaking up the summer sunshine can do wonders for your soul. It's just the perfect way to spend a lazy afternoon with your friends or a loved one – and luckily for us, Birmingham is packed to the rafters with amazing beer gardens, all ready to be populated the moment that dastardly sun pokes its shy face out from behind the clouds. We're waiting for you sunshine!
In any case, from beer gardens to outdoor terraces, Birmingham has it all – one more feather in the cap for dear old Brum! If you'd like a full list of the very best beer gardens in Birmingham, click here.
The Festivals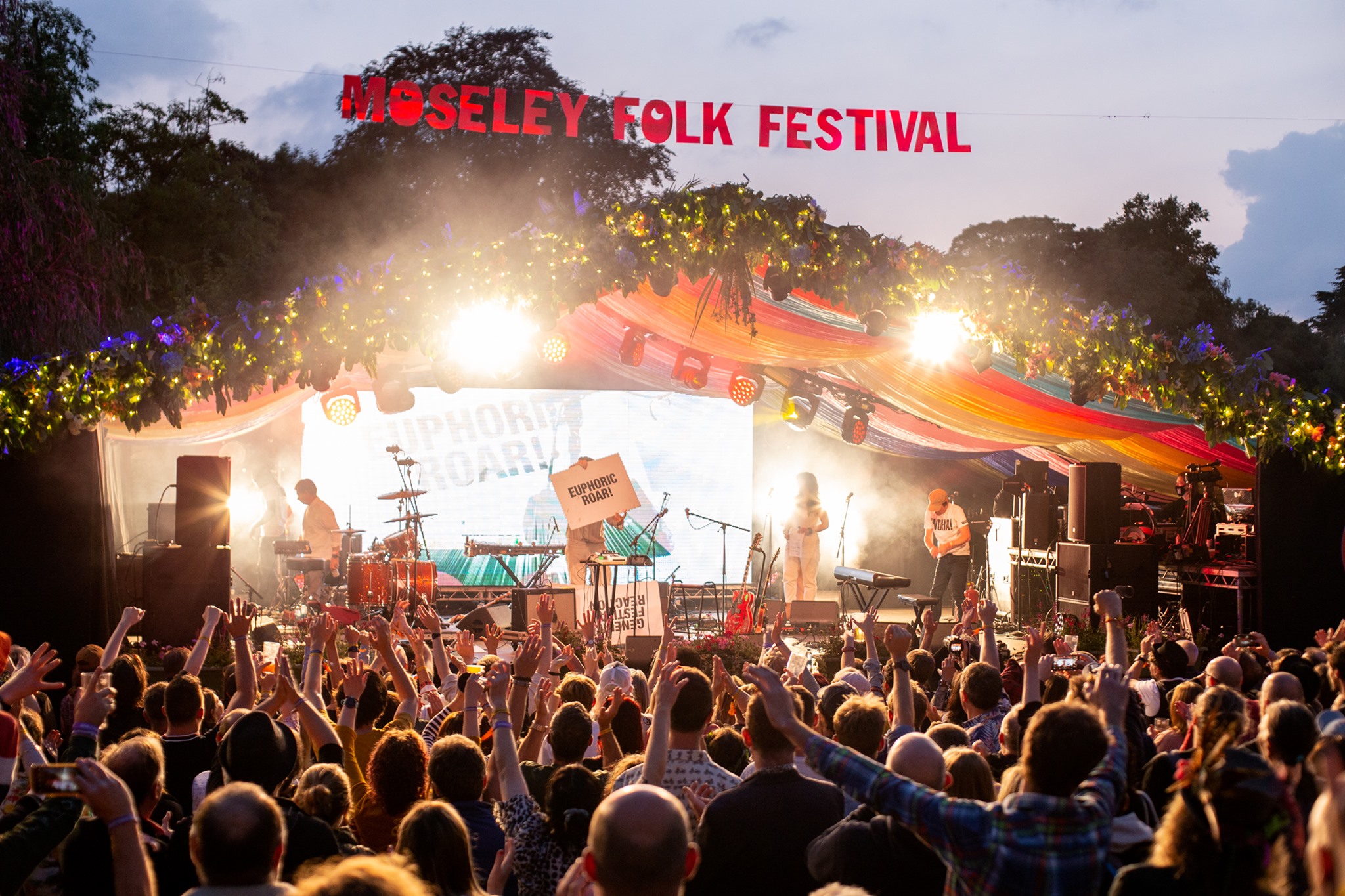 Moseley Folk & Arts Festival
Moseley Folk & Arts Festival. Swingamajig. The Independent Birmingham Festivals. Birmingham Pride. Mostly Jazz, Funk & Soul Festival. The Chinese New Year Festival. Birmingham Seasonal Markets. The list goes on. It turns out that you don't have to travel for hours and set up your tent in a muddy field when you can simply pop down the road and enjoy ridiculously awesome bands and artists right on your doorstep. Diverse, vibrant, definitely a fun time – these festivals bring thousands of like-minded individuals to the same spot every year in a celebration of music and culture. From folk to dubstep, hip hop to gypsy – Brum's festival scene is one awesome party that never stops.
And, it's not just music festivals either. We have loads of non-music festivals to be enjoyed too, such as: Flatpack Festival, Birmingham Literature Festival, Birmingham Comedy Festival, Birmingham Design Festival, Birmingham Weekender, and lots more.
The Future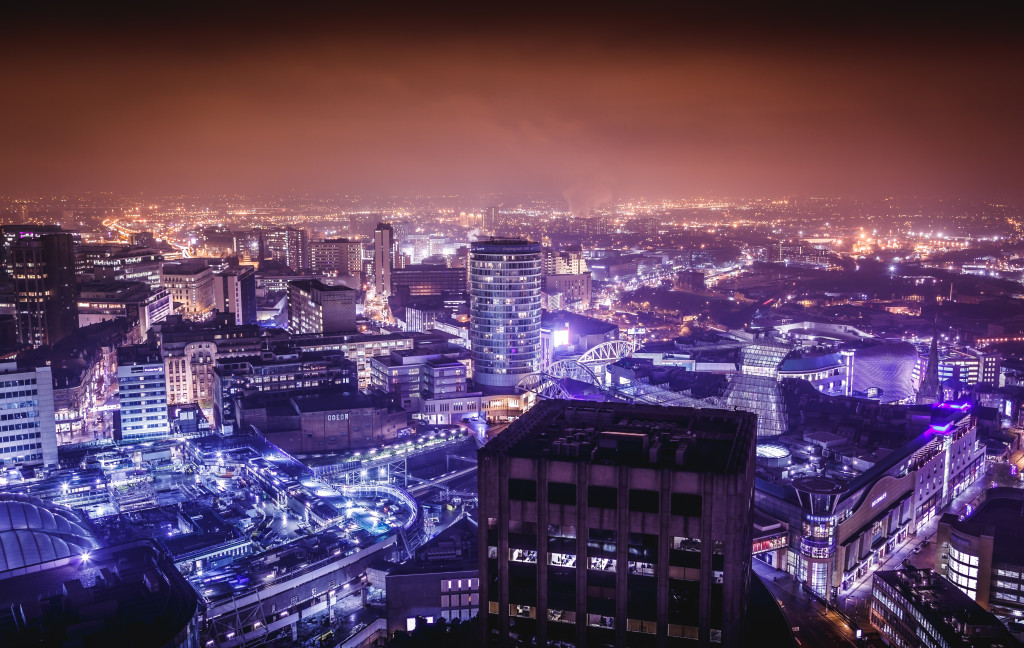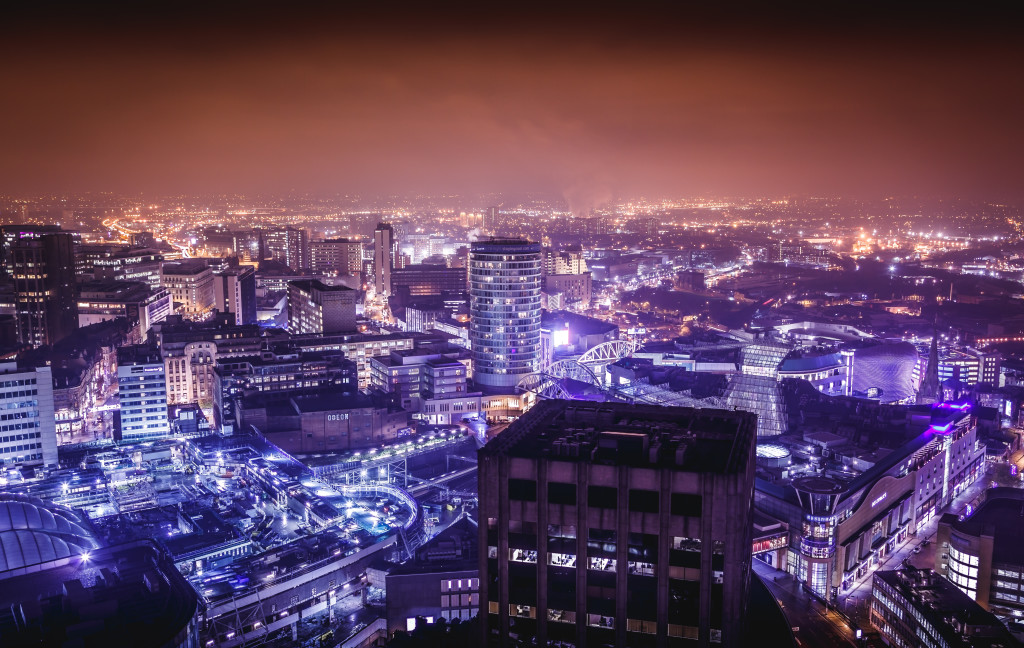 Photo: Ross Jukes
There are many exciting plans for Birmingham's future – plans to transform Birmingham's landscape and pave the way for new things to come. We're proud of the heritage of this city, but as a city we must move forward. We hope that Birmingham will capitalise on both the recent boom in its food scene and the flood of young professionals moving to our city from London and elsewhere to become something even more wonderful than it already is.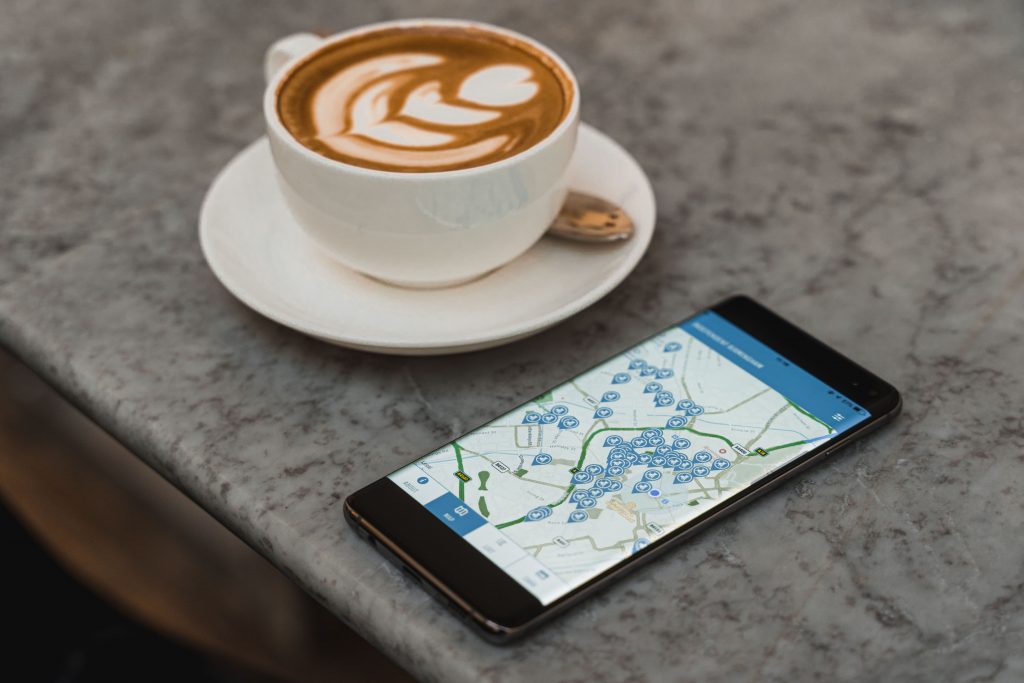 Download the Independent Birmingham App now and enjoy up to 25% off (alongside exclusive 2-for-1 offers, freebies, and more) at over 170 of the very best independents across Birmingham and Solihull – all for just £1.99 a month!
Download the IB App here.
The IB App features a list of over 170 terrific independents across Birmingham and Solihull for you to discover and support (with more added all the time), alongside an interactive map, filters (so you can filter by category, day, and area) and a Wish List so you can create your very own bespoke 'to visit' list. IB Membership is just £1.99 a month and it helps to keep this vital platform alive and allows us to keep doing what we do best – supporting Brum's marvellous independents, and shining a light on our wonderful city.