So far, we've talked a lot about the insane food and drink line-up that we've curated for The Independent Birmingham Festival At The Bond. And with good reason – it is incredible.
Seriously it's probably one of the very best we've seen at such an event – we're not even being biased, it really is sensational. In any case, we've decided to move on from the brilliant array of food and drink you can sink your teeth into and whet your whistle with this May, to shine a light on the dazzling collection of independent retailers, artists, designers and makers that'll be setting up shop in our indoor market hall.
With gift ideas aplenty, our line-up represents the very best of Birmingham and we're delighted to have such terrific and high-quality designers and makers showcasing their products at the Independent Birmingham Festival At The Bond this May.
It's time to meet the independents!
BAKE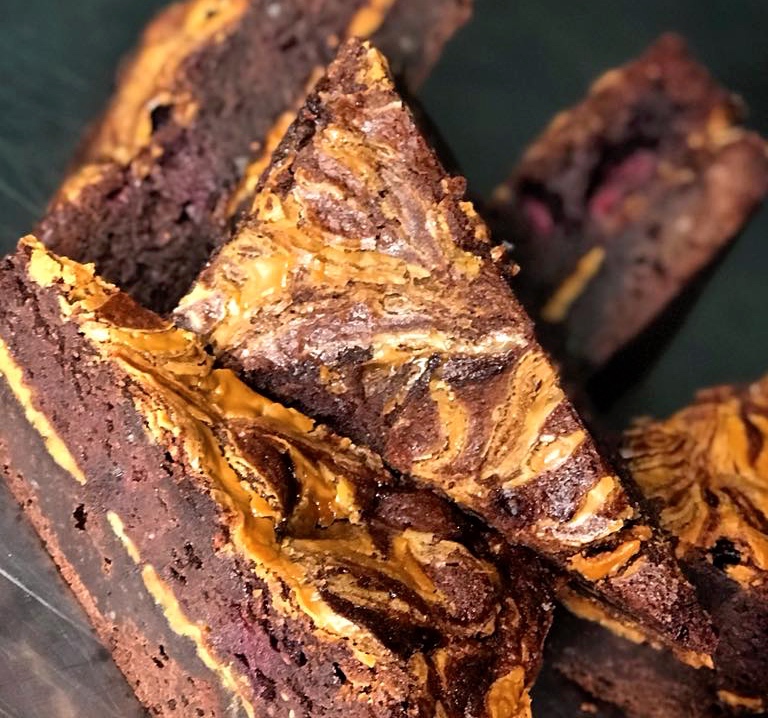 This is your chance to get your hands on Moseley's finest cakes and bakes. From epic brownies, to colossal cakes, and back to their epic brownies again (because they're epic, right?), we love BAKE – and we know you'll fall in love with them too from the moment of first bite. Find them in our indoor market hall and grab everything you can physically carry. Do it, for cake and for glory!
Pip's Hot Sauce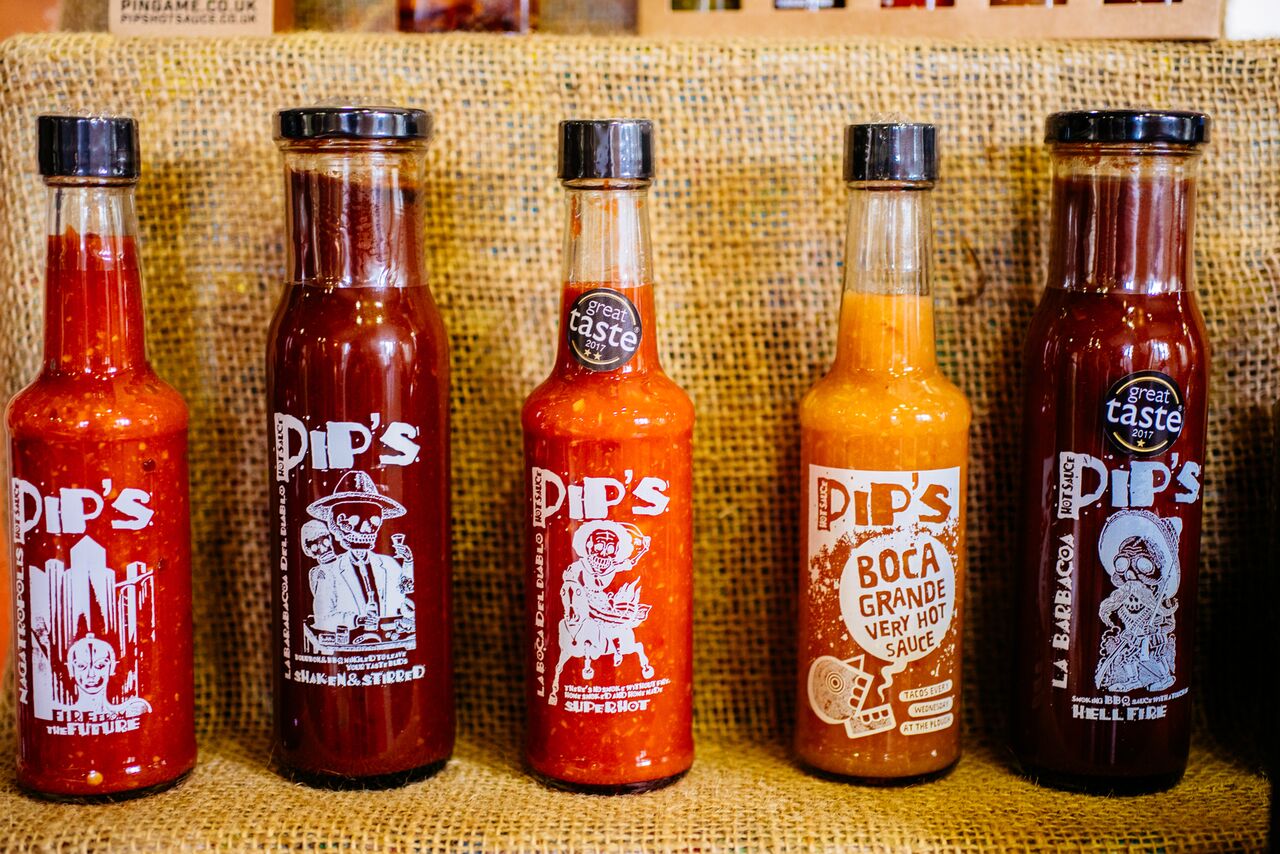 If you're more of a savoury fan and you like it hot then we have great news for you. Everyone's favourite hot sauce is putting in an appearance at our festival. Head to Pip's stand to stock up on those devilishly spicy chilli sauces. Pip's somewhat of a local legend, so make sure you get your hands on some variety of her hot sauce while you're at the festival. Add it to any dish to upgrade your meal by a factor of 100.
My Vintage Prints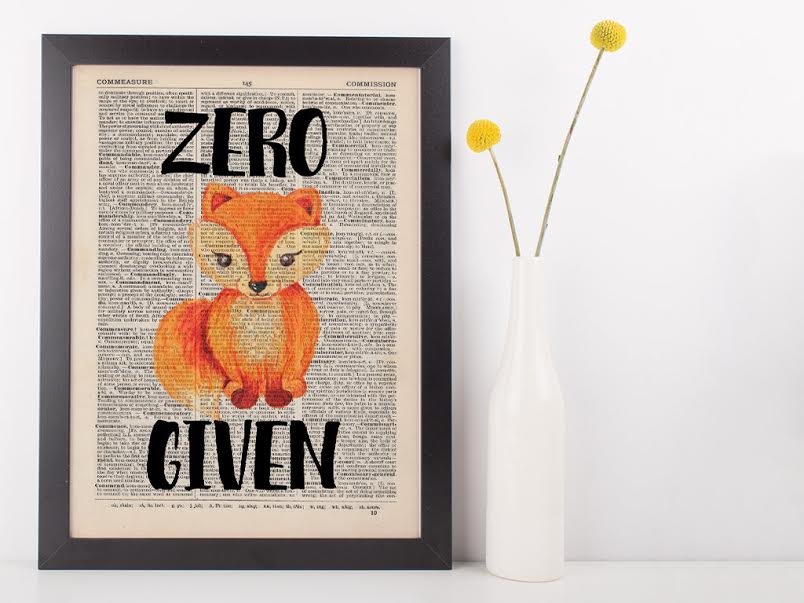 Exactly what it says on the tin. These creatives take vintage dictionaries and card games and turn them into artwork by printing images onto the pages. These spectacular prints come in a range of themes. You can choose from animal prints, travel prints, celestial prints, anatomical prints, gothic prints, inspirational prints and LOADS more. Come and check out their stall and buy yourself an unusual yet utterly beautiful print. We're grabbing as many as we can physically carry. Be like us.
Made With Fudge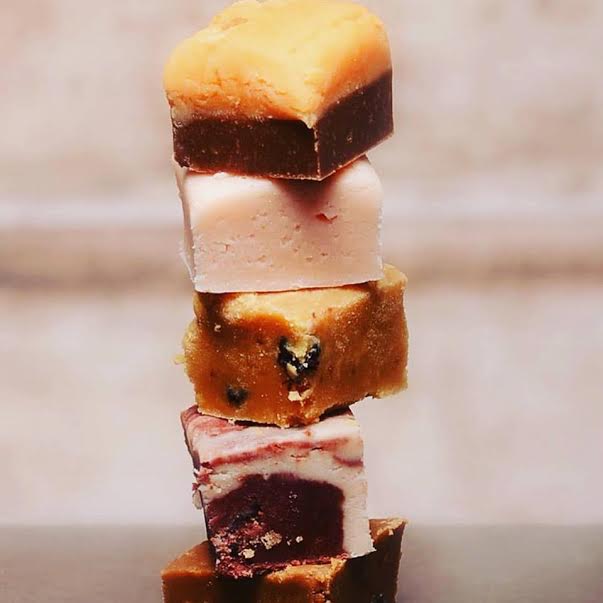 This one is fairly self-explanatory. The fudge, the whole fudge and nothing but the fudge. Made with fudge create the most decadent and totally irresistible, melt in the mouth fudge. All of their fudgey goodness is homemade and handcrafted. We're warning you now, you will want to buy everything at this stall, so bring a big bag and be prepared to fill it with fudge. That's how you win at life.
Brumhaus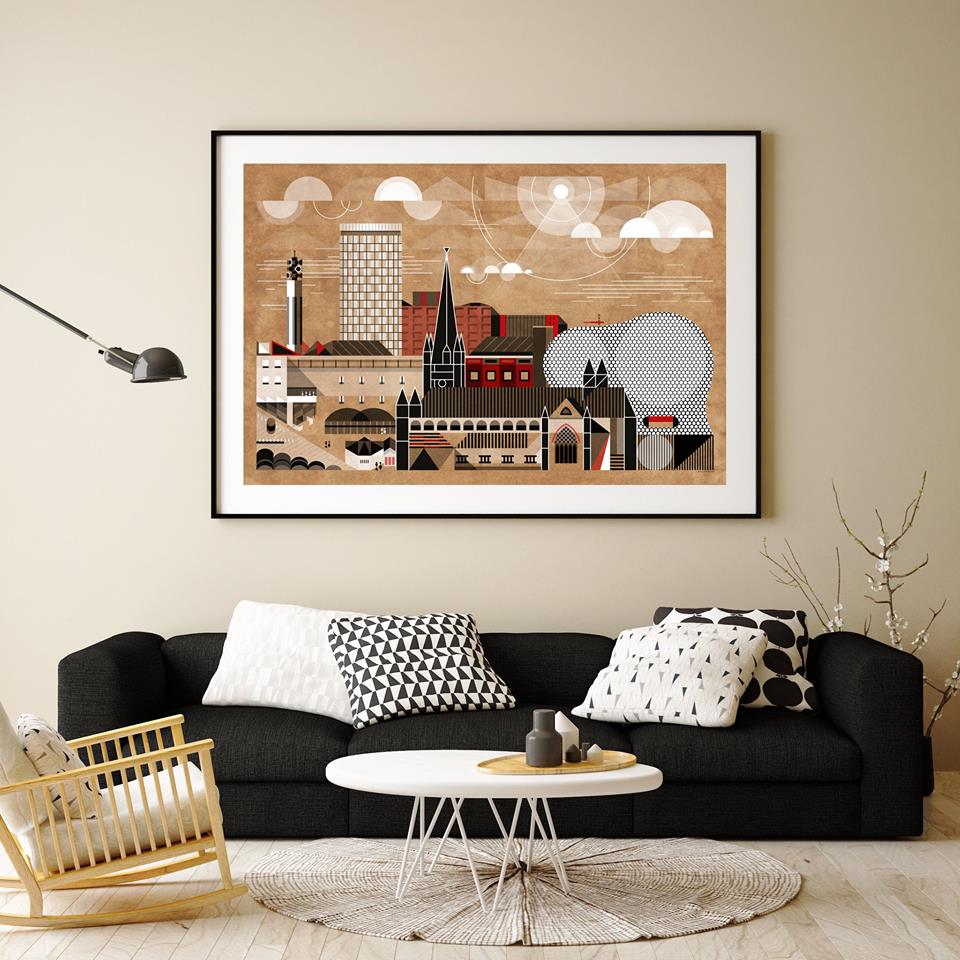 If you haven't heard of Brumhaus, then you've been doing this whole 'Birmingham' thing wrong. Fact. We love Brumhaus and his awesome architectural graphic designs. Come and see him to pick up a fabulous print for that blank space on your wall. While you're there, pick up a cushion and a few mugs too and just deck your whole house in Brumhaus merch. Then you'll be living in your very own Brum Brumhaus house. Too much? Never. Buy everything in sight, thank us later.
Dot Moth Studio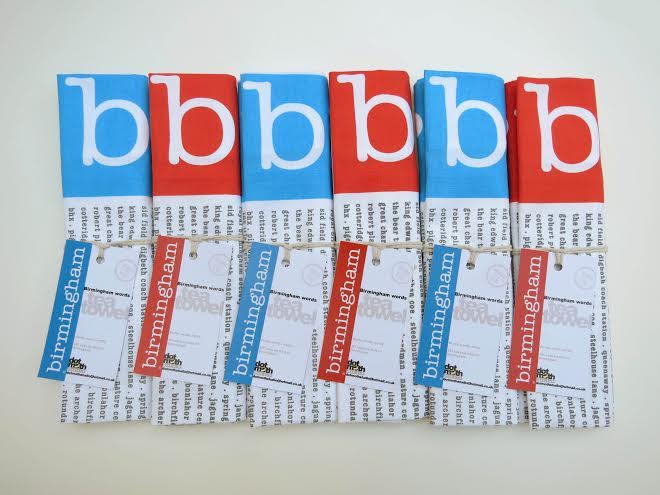 Dot Moth's Birmingham tea towels are a must for any Brummie worth their salt. Full of interesting facts about our home city, they'll make the washing up way more interesting. If tea towels aren't your thing though, Digbeth's finest creatives will be bringing a load of other Brum-inspird products to the IB Festival. Stop by to check out their range of postcards which celebrate our city, those tea towels, and more – and then merch up on everything you can get your hands on. Nice one.
Tom Woolley Illustration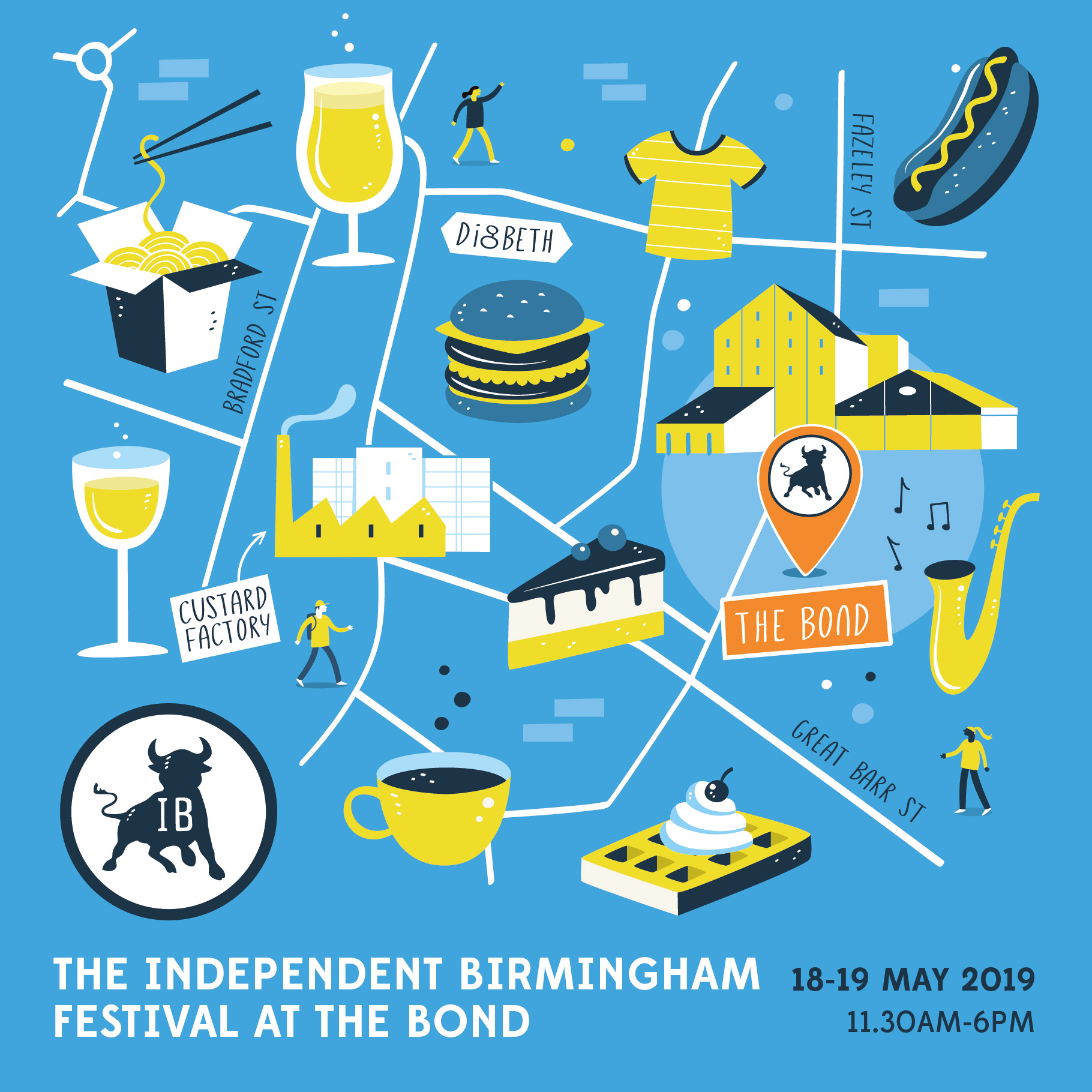 Tom Woolley is a freelance illustrator who specialises in illustrated maps. Tom designs and produces beautiful prints of his maps (including this wonderful map of Digbeth that Tom created for the IB Festival – which will be available to purchase over the weekend). Grab yourself one of his iconic pieces at our indoor market hall and revel in your awesomeness.
Currentstate Studio
We love Jane Anderson's bold and bright prints. Her work is inspired by nature and typography and her stunning prints brighten up any blank wall. Make sure you head over to her stand at the indoor market hall to browse her collection and grab a print to brighten up your home (or a friend's). Spread the love of nature and beauty and brighten up your home or office space with a wonderful piece of illustration created by a local Birmingham creative
Hannah Kyriakou Design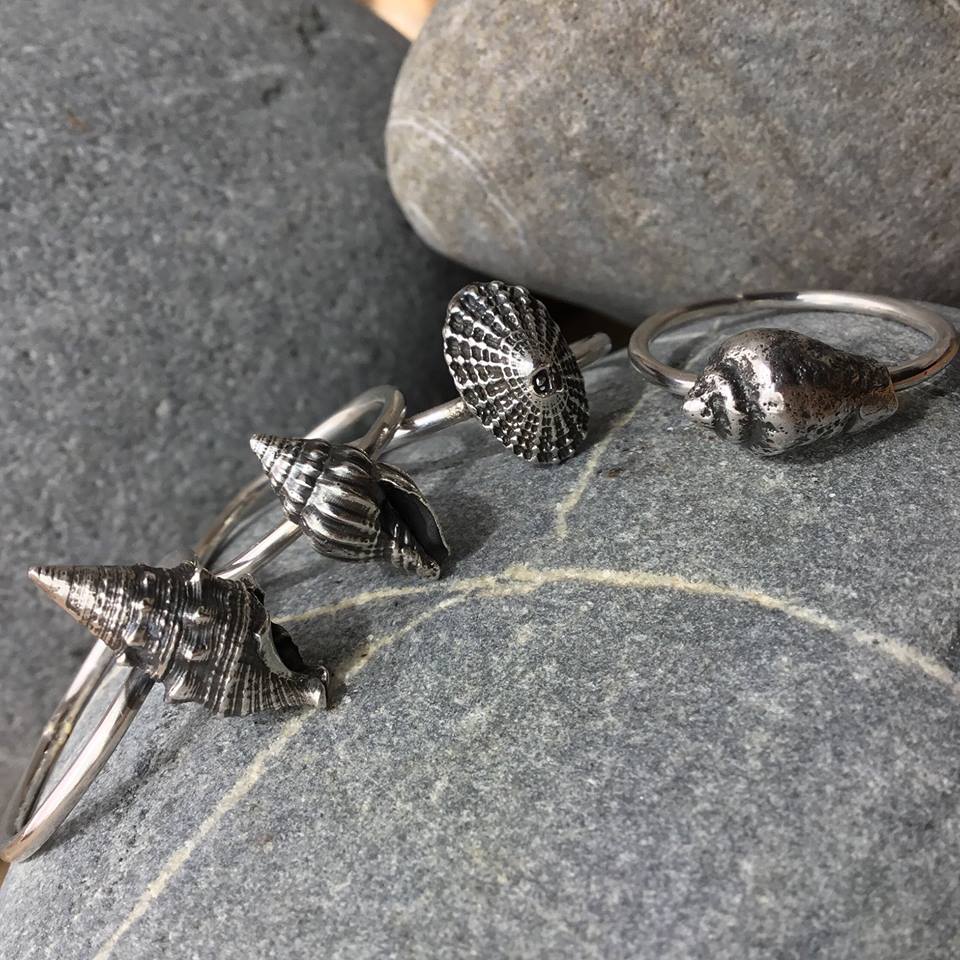 Hannah is an independent jewellery maker whose exquisitely-detailed, nature-inspired jewellery speaks for itself. Head to Hannah's stall to see the most beautifully detailed and intricate designs inspired by the beauty of the natural world. From seashell rings to rosebud pendants, these unique pieces would make stunning gifts for friends (or you).
Beki's Brownies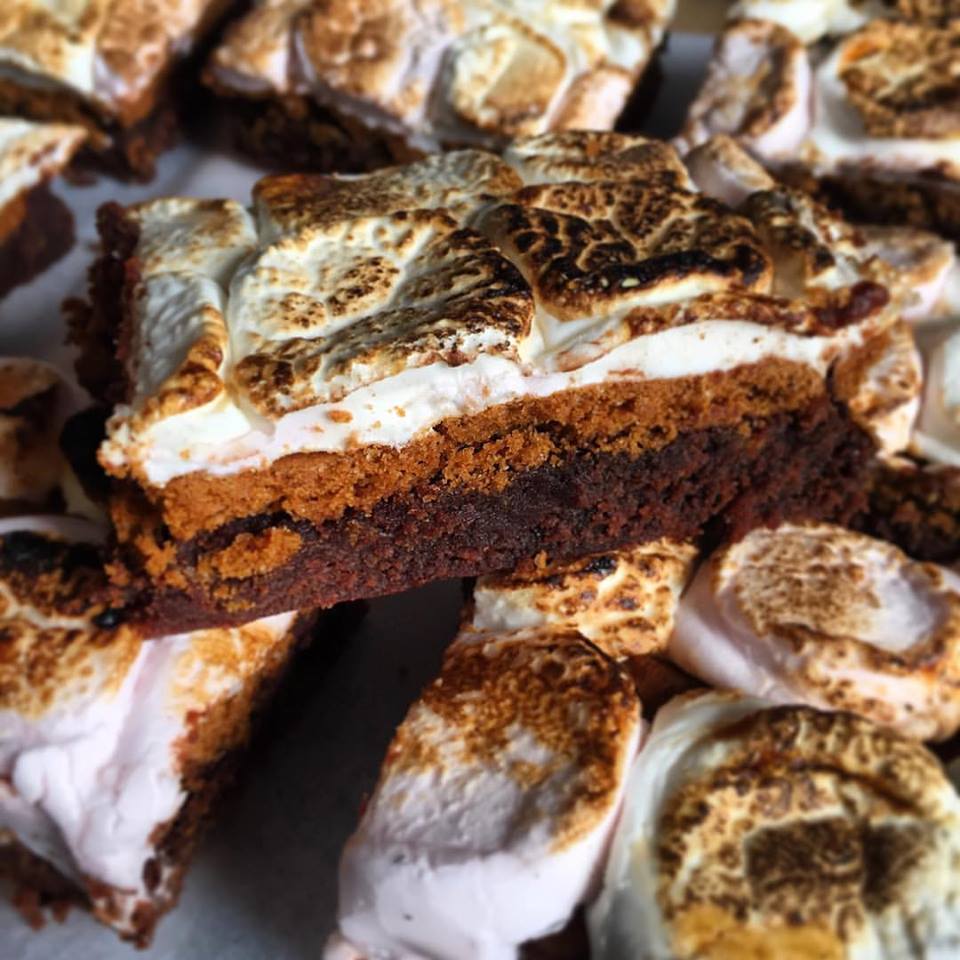 Who doesn't love Brownies? No one! Everybody loves a brownie and Beki's Brownies will be there to fulfil all of your brownie needs. Beki makes the most gloriously indulgent homemade brownies with a contemporary twist. With all sorts of flavours on offer, you're bound to discover your new favourite brownie. We can't wait to see what flavours she brings (but Oreo, Salted Caramel and Terry's Chocolate Orange will always go down well… Beki, if you're reading this?). Oh and smores brownies. Those too…
Jam Vs Custard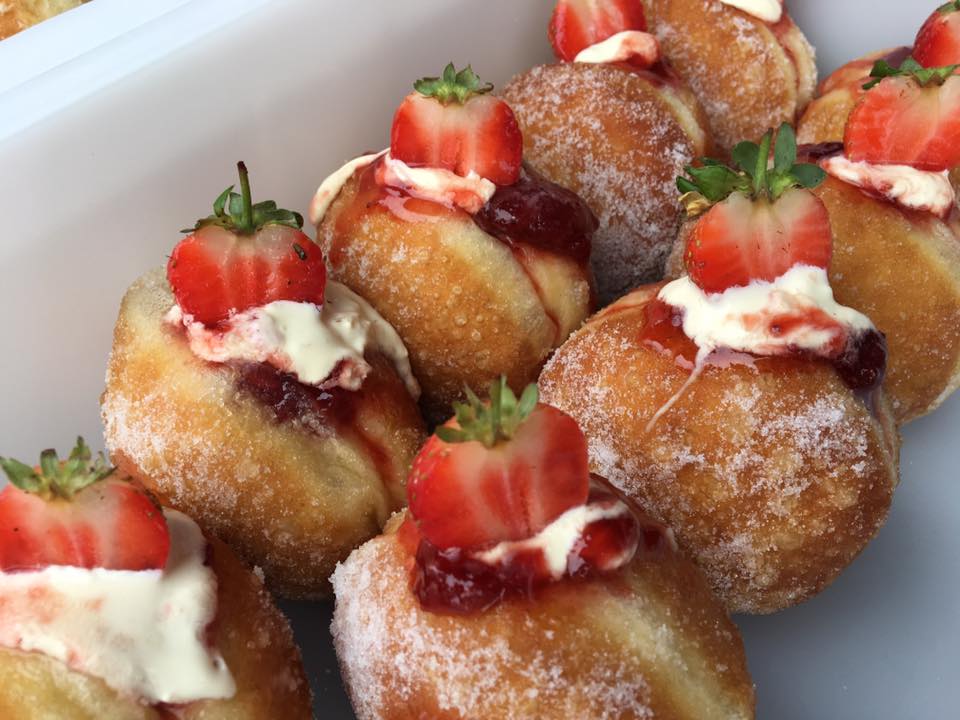 Light vs Dark. The Jedi vs The Sith. Jam vs Custard… On 18-19 May head to the indoor market hall at the much anticipated Independent Birmingham Festival to once and for all settle the epic debate of which is the better doughnut filling. Is it jam? Is it custard? We challenge you to eat your fill of both, and then let your belly decide who the clear winner is. We like your moves.
Shelli Graham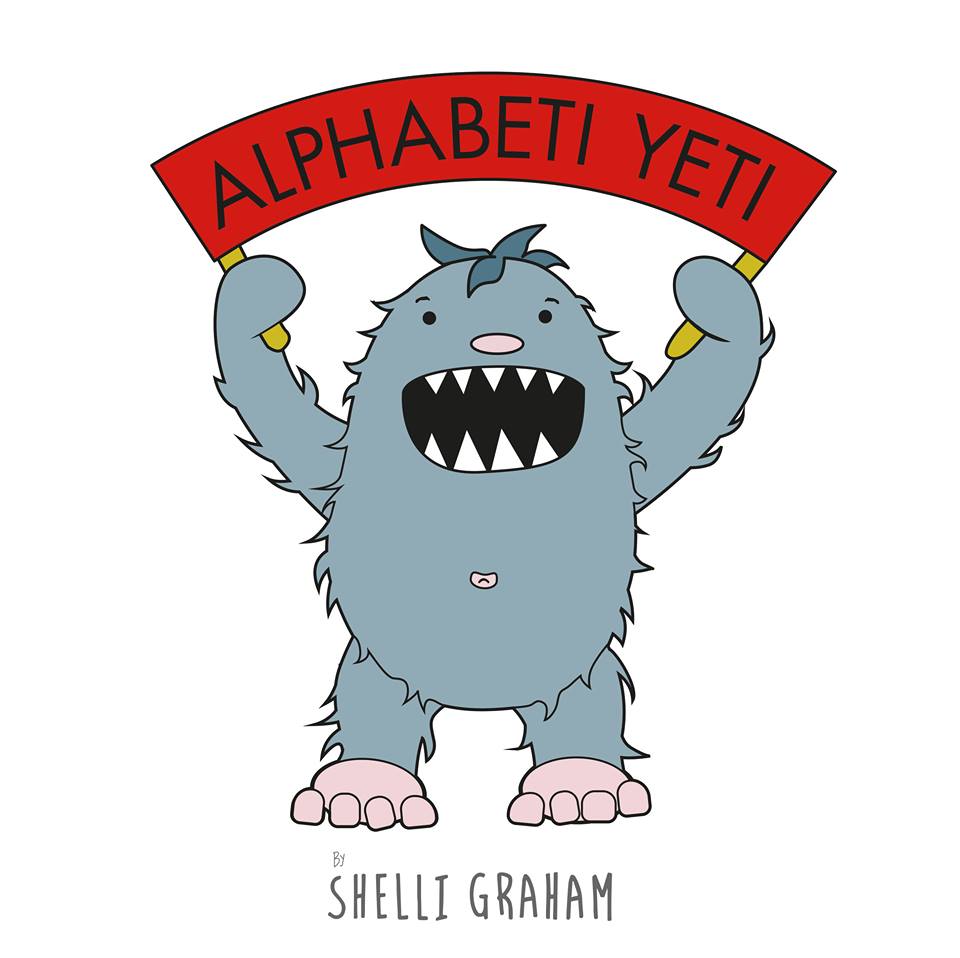 Shelli Graham is a freelance illustrator, specialising in children's books. She works predominantly in colouring pencils, water colour and ink to create beautiful, bold designs. Included in her range of greetings cards, gifts and homeware are her 'fairytale alphabet' and a growing range of Game of Thrones inspired greetings cards. Inspired by fantasy, fairytale and mythology, Shelli's designs are eye-catching and would make great gifts for a loved one, or a great addition to your own home. Find her at the festival to see her work and pick up some unique illustrations.
UpsyDaisy Craft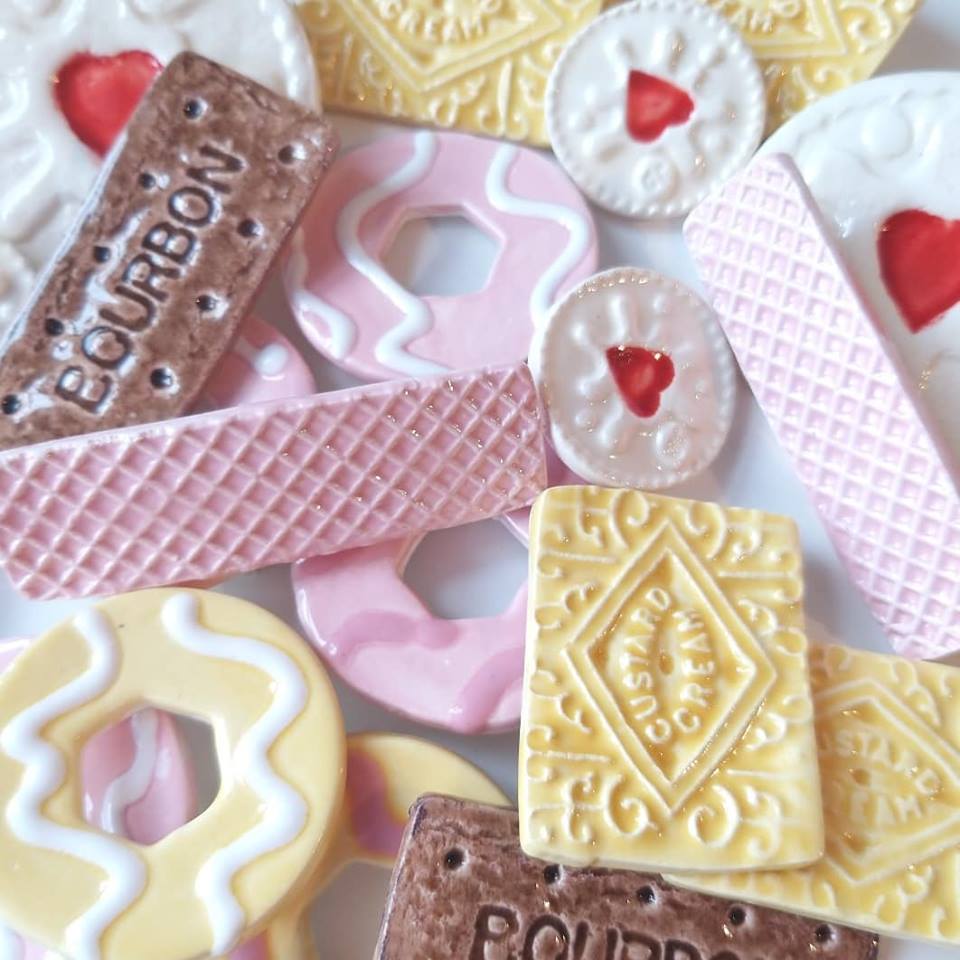 Nat from UpsyDaisy Craft makes the most adorable and quirky items out of clay. These ceramic beauties come in all forms: from jewellery to pots, and all sorts of cute trinkets in between. If you're looking for something a little different, head to Nat's stand to see her amazing collection of ceramic pieces. Then pick your favourites, buy them, and love them forever. Custard Cream anyone?
Sparklymouse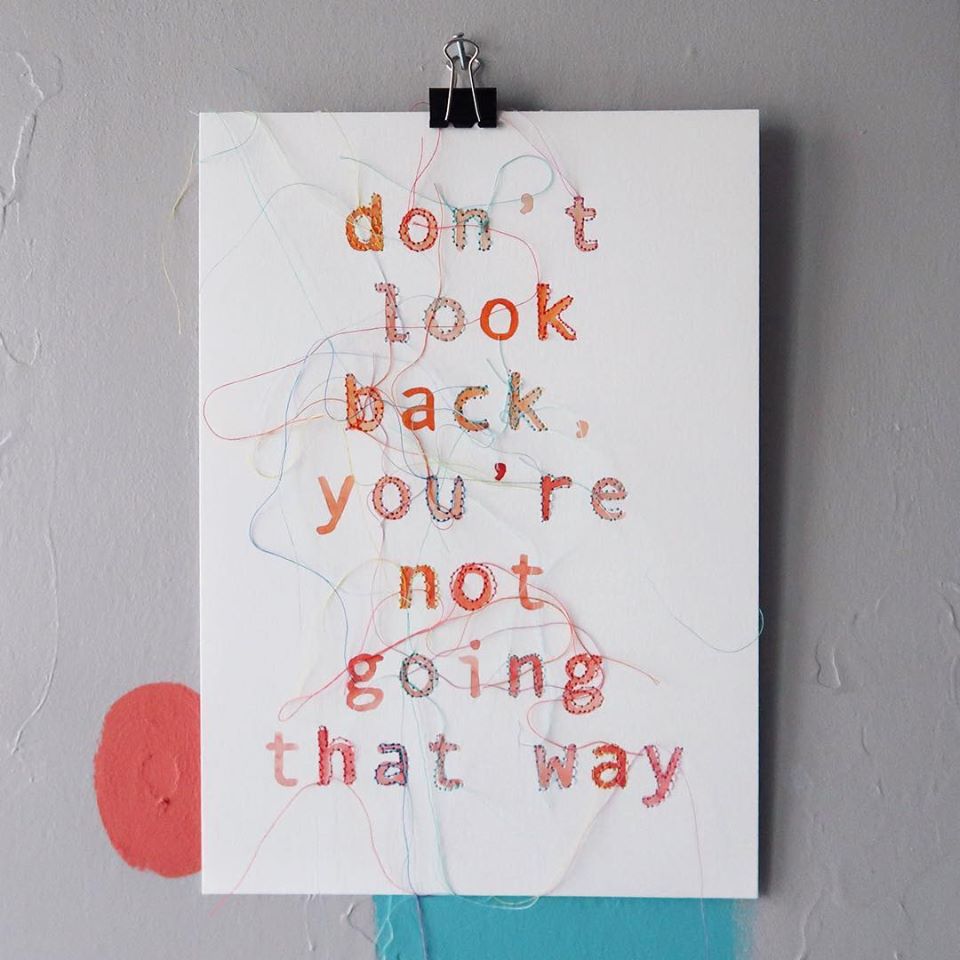 Louise Marie Jones (aka Sparklymouse) is a Birmingham based illustrator, specialising in hand-embroidered illustrations. With her intricate designs, Louise aims to make life a little more colourful. Find Sparklymouse at our indoor market hall to browse her range of stand-out postcards, prints and greetings cards and pick out something special to embellish your home.
Chiddlers Boutique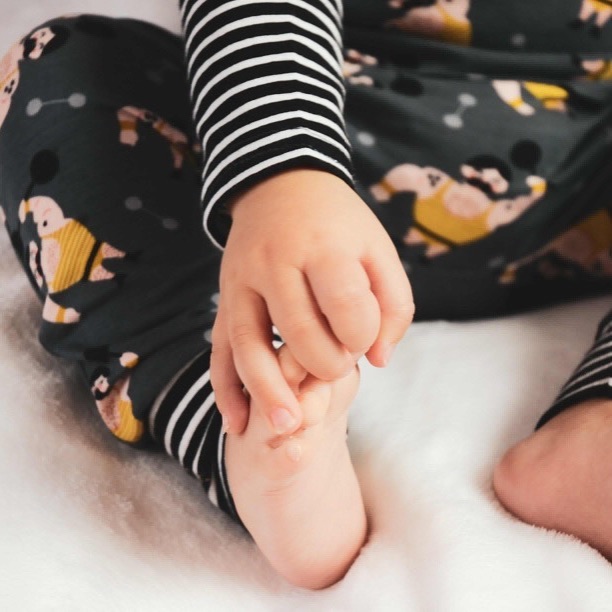 Chiddlers Boutique sell a fantastic range of hand-crafted children's accessories and homeware, all made with love from vintage and designer fabric. Having learnt the basics of sewing from her mum, Caroline is self-taught and all of her pieces are handmade in small quantities (or one-off unique pieces). Through her love of creating something beautiful and use of quality fabrics, Caroline creates amazing pieces that are special and individual. Head to her stand to see her work (and maybe buy a thing or two – they make great gifts).
The Clean Kilo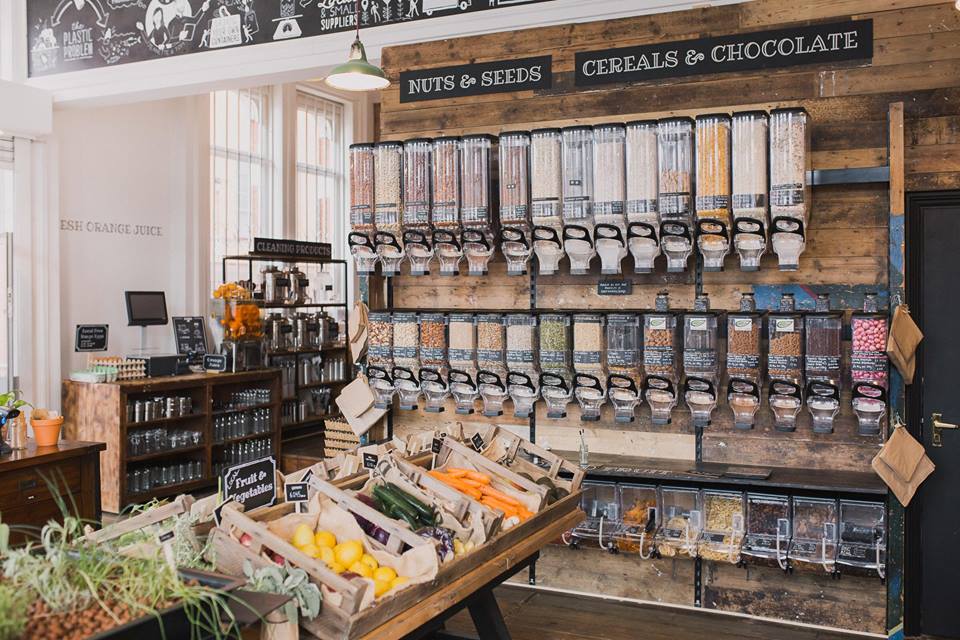 Since they opened last summer, The Clean Kilo have been gaining huge traction for their zero waste supermarket. As plastic-free produce becomes more desirable and many of us look to reduce our impact on the environment, The Clean Kilo are making huge waves. Head to the indoor market hall to browse their range of plastic-free products and solutions to reducing unnecessary waste. Grab yourself some eco-friendly products to help you on your own plastic-free journey.
Provide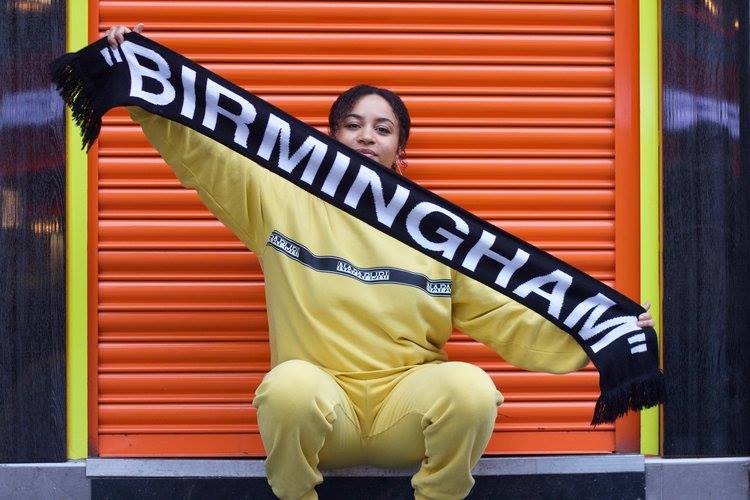 Brum design legends Provide need no introduction. Their BHX t-shirts are the calling card of any true Brummie, and we love their unwavering passion for the city and its brutal architecture. Find them in our indoor market hall, chat to Matt (he's a super friendly and passionate guy) and then get your hands on all the Provide merch you can possible carry, and then get your mate to carry some for you too. Nicely done! We're ALWAYS repping our Provide t-shirts. Be like us.
Andrew J Mason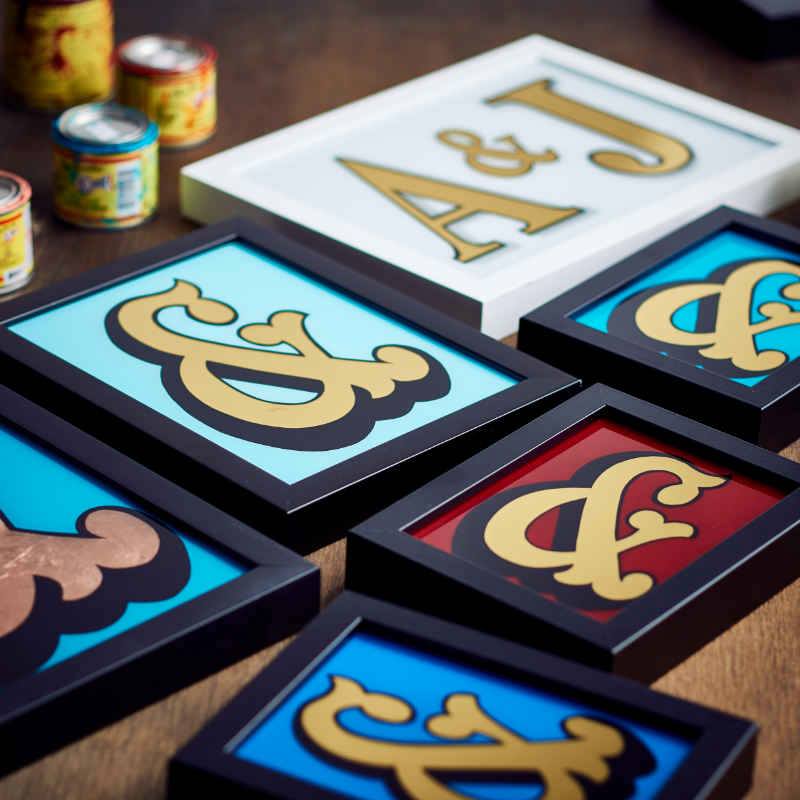 Andrew is a gold leaf artist who works from his small studio in Birmingham, producing bespoke gold and copper leaf letters, signs and more. Using traditional sign painting skills and materials, but with a modern twist, Andrew creates bold typography letters and specialises in bespoke pieces – so no two pieces are the same. His simple yet striking designs would make wonderful gifts to brighten up and personalise any space. Find him in our market hall to chat commissions, or pick up a gift.
Ross Jukes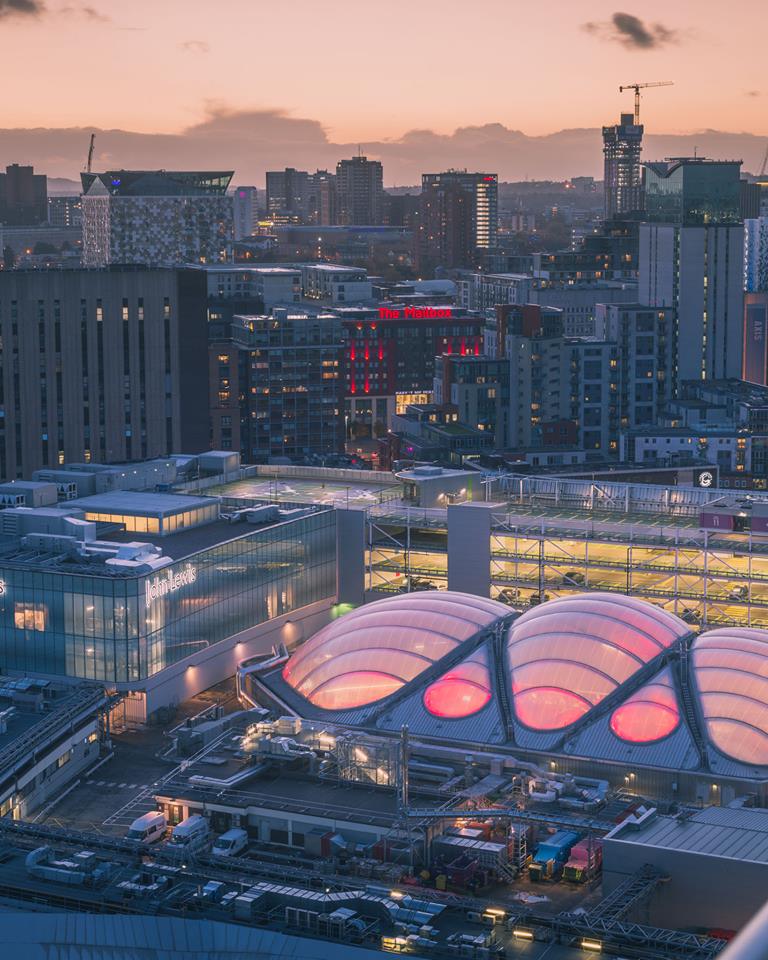 If you live in Birmingham, you have probably seen a Ross Jukes photograph somewhere, even if you haven't realised it. No one captures our fair city quite like Ross does and luckily for you, he will be exhibiting some of his stunning work at our festival, so you have the chance to take home your own little ode to Brum and hang it in pride of place in your home. A stunning cityscape, a glowing sunrise or a striking skyline – whichever shot you choose, it will up your décor game by a factor of 1000.
Orientee Cafe & Artisan Bakery
One of Birmingham's brightest new brunch stars is also a ridiculously fabulous bakery. Producing brilliant sourdough loaves as well as a range of delicious cakes and bakes. From cruffins and cronuts to pastries and doughnuts, this independent bakery and cafe will be bringing all manner of sweet treats along to the festival and we're beside ourselves with glee at the prospect of stocking up on all our favourites. Bring a big bag and fill it with everything you can get your hands on – you won't regret it.
Flowerology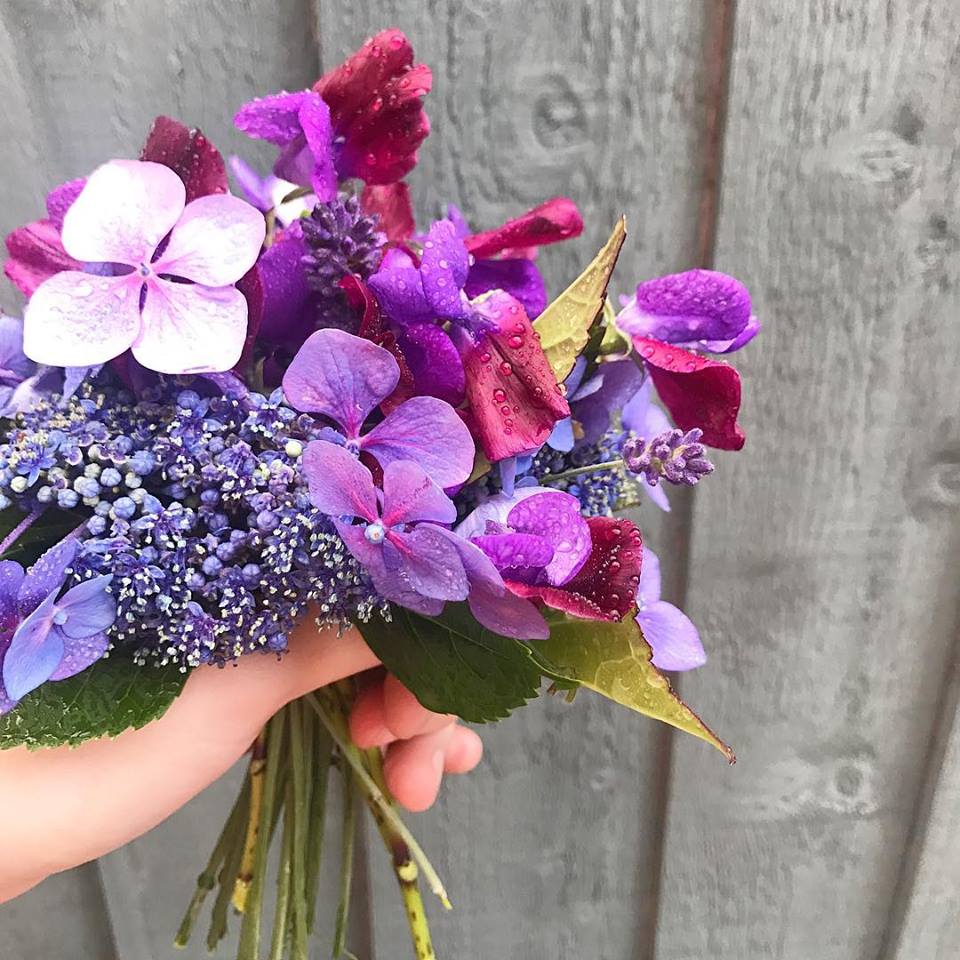 Flowerology is a Birmingham based flower studio specialising in wedding arrangements, but also catering for the everyday. Their ethos is focussed on local, seasonal, wild and naturalistic arrangements, always. Many of the flowers they use are homegrown in their beautiful cutting garden or allotment, and the resulting bouquets are stunning. Find them in our market hall, follow the flowers.
InkANIMA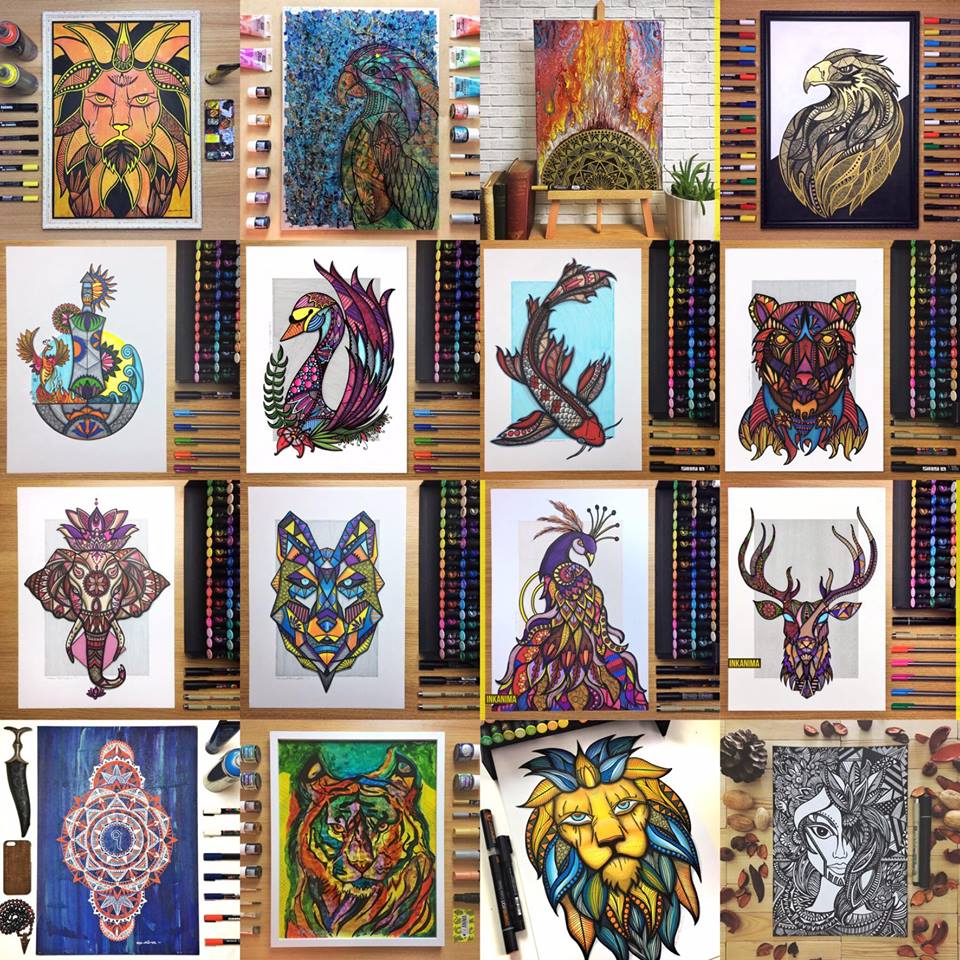 InkANIMA is a Birmingham-based art brand, founded by talented local artist Mr A Singh. The InkANIMA style uses mixed media and bold colours to create striking, intricate designs. Taking inspiration from the natural world as well as different cultures, each piece is a nod to the beauty of nature and a reminder that patterns can be found everywhere from animals to plants and beyond. Head to our market hall to see some of InkANIMA's incredible work and pick up a stylish new addition to your home.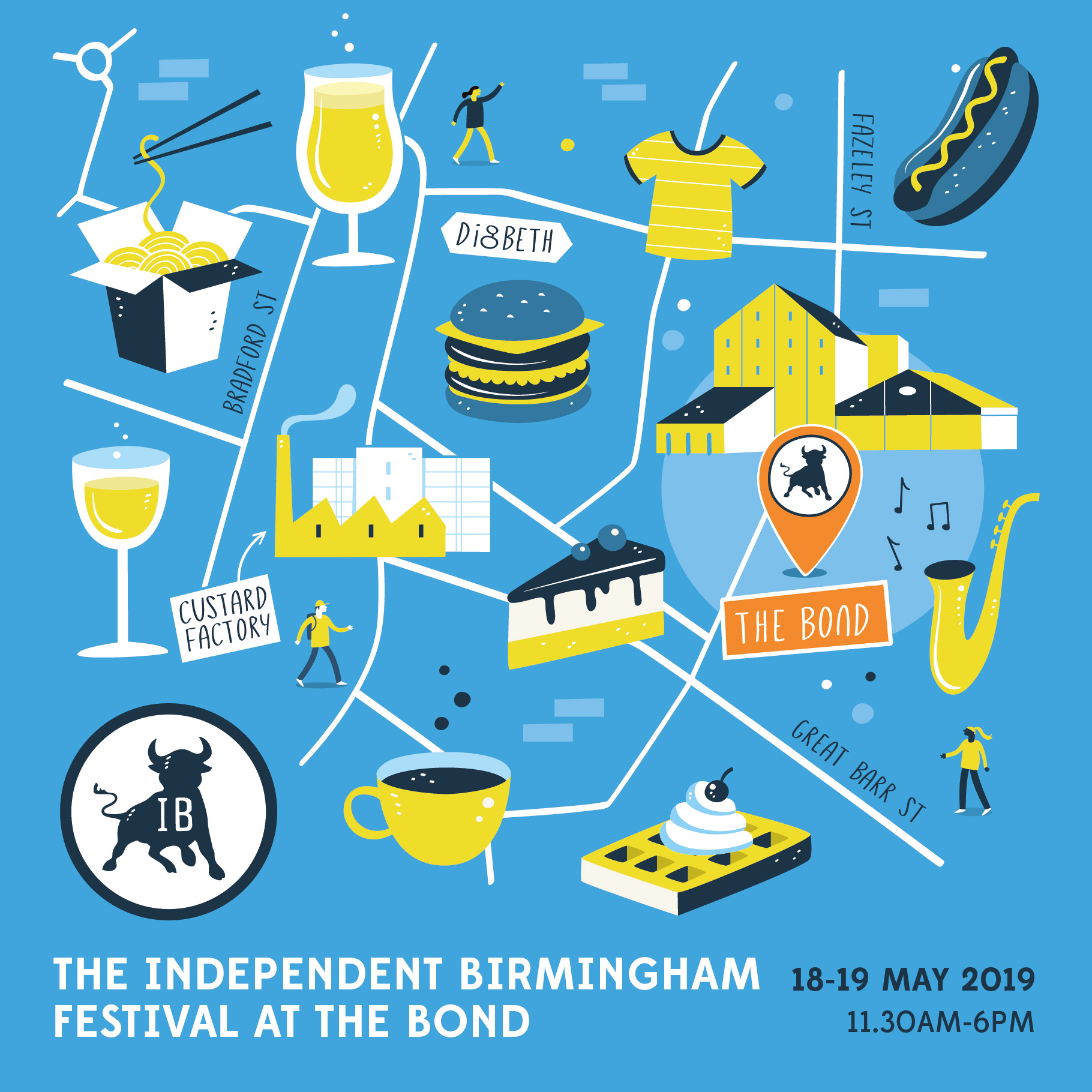 Tickets cost just £10 and can be purchased here – children under 12 go free, no ticket required.
Full food/drink line-up: BoneHead, Zindiya, 18/81, Original Patty Men, Gaijin Sushi, Baked In Brick, Buddha Belly, The Jekyll & Hyde, Wayland's Yard, CLNK Beer, El Borracho De Oro, Loki Wine, Kilder, BaHa Vegan, Salcooks, Peel and Stone Pizza, Street Chef, Yardbirds, The Bournville Waffle Company, Faculty Coffee, U-Juice.
For 34 reasons why you NEED to attend the festival, click here.
Note: Only 50 Saturday tickets left! Grab yours fast to avoid missing out.