May is here, and as we slowly get back into the swing of having to go to work for five whole days in a row (quickly Googles "when is the next bank holiday?"), we definitely need some things to bring a little joy into our lives.
Independent Birmingham, at your service. We've curated a list of the very best things to do this May. Read on to find out our top recommendations, then start filling your diary with fun things to look forward to. You can thank us later.
The Independent Birmingham Festival At The Bond – 18 – 19 May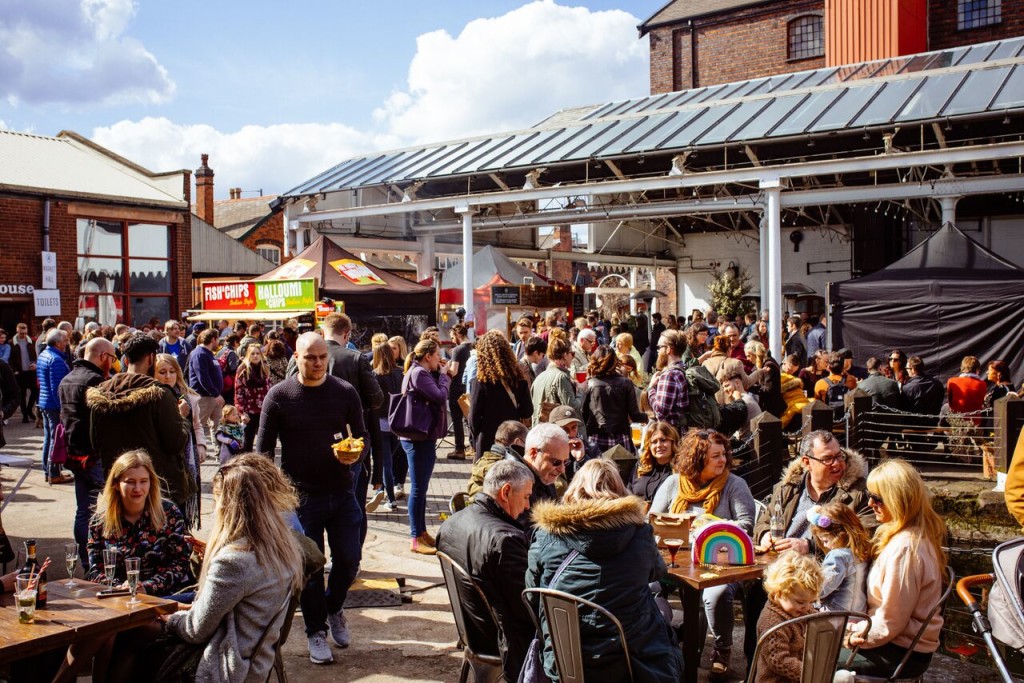 The Independent Birmingham Festival At The Bond returns this May and it's set to be our greatest event yet! Following the huge success of the previous two years' SOLD OUT Independent Birmingham Festivals At The Bond, we're bringing this fantastic event back – and making it even bigger, and even better! Expect 21 of Brum's very best food/drink traders, an indoor market hall packed with the city's finest indie retailers, artists, and makers, live music from local bands, LOADS of cute dogs, and plenty of sunshine. It's seriously unmissable.
Full food/drink line-up: BoneHead, Zindiya, 18/81, Original Patty Men, Gaijin Sushi, Baked In Brick, Buddha Belly, The Jekyll & Hyde, Wayland's Yard, Clink Beer, El Borracho De Oro, Loki Wine, Kilder, BaHa Vegan, Salcooks, Peel and Stone Pizza, Street Chef, Yardbirds, The Bournville Waffle Company, Faculty Coffee, U-Juice.
Note: Saturday is now officially SOLD OUT! Grab your Sunday tickets fast here to avoid missing out!
Battleship Potemkin With Live Score At MAC – 25 May
On Saturday 25 May, join Midlands Arts Centre for a special screening of Battleship Potemkin with live score performed by acclaimed pianist, Jonny Best. This influential masterpiece is one of the most censored films of all time and will be shown as part of MAC's upcoming Controversy Series. Produced in 1925, Sergei Eisenstein's five act silent film is widely regarded as one of the greatest films ever made, yet countries all over the world refused to show it for years, for fear it might spread communism. The film follows the story of sailors on the titular battleship rising up against their superiors after being fed rotten meat and inciting a civilian uprising. Go and see this revolutionary (literally, it paved the way for the Russian Revolution) film and ponder the power of ideas. Grab your tickets now here.
Click here to read more about MAC's Controversy Season.
Whisky And Tarantin0 At The Electric – 16 May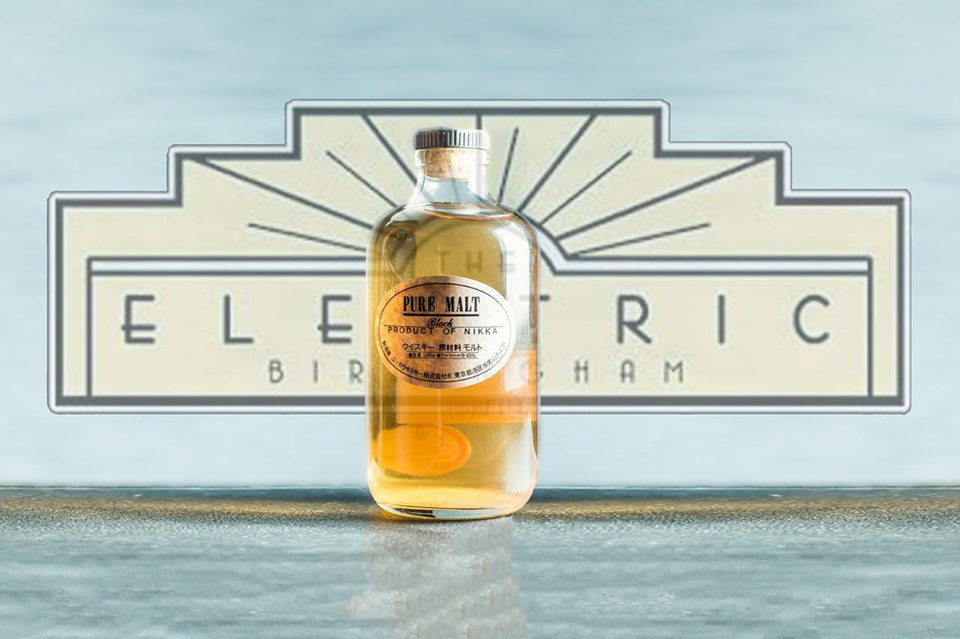 Do you like Whisky? Do you like films? If the answer to both of these questions is yes, then you need to hear this. On Thursday 16 May, The Birmingham Whisky Club are taking over The Electric cinema for a taste-along event that we're hailing as unmissable. If you managed to get tickets to their Kill Bill Vol.1 tasting event, well it's like that – but with Kill Bill Vol. 2 (obvs). That's right, it's another rendition of whisky and Tarantino!
Enjoy 4 excellent Japanese drams of Nikka Whisky, presented to guests at various (tenuously linked) points during the film. Tickets start from £26 and include all 4 whiskies and a bottle of water. Grab yours now here.
10 Soldiers At Birmingham Hippodrome – 21 May
10 Soldiers is a thrilling and humane portrait of army life telling the stories of men and women serving on the front line. Back in 2008, having joined the 4th Battalion The Rifles to watch and participate in full battle exercises, and visited the National Defence Medical Rehabilitation Centre, choreographer Rosie Kay developed her award-winning work 5 Soldiers. Now, ten years on, Rosie Kay has expanded the work for a larger stage with 10 Soldiers, which takes a fresh look at life in the British Army. Reflecting the times, this new work looks at issues relevant to 2019, including: equality and diversity. Featuring her trademark, intense, athletic dance theatre, 10 Soldiers explores how the human body, with both fragility and incredible inner strength, remains on the front line of war. We're hailing this as a must-see. Grab your tickets here.
Eat Low 'N' Slow Every Weekend At DDC – Throughout May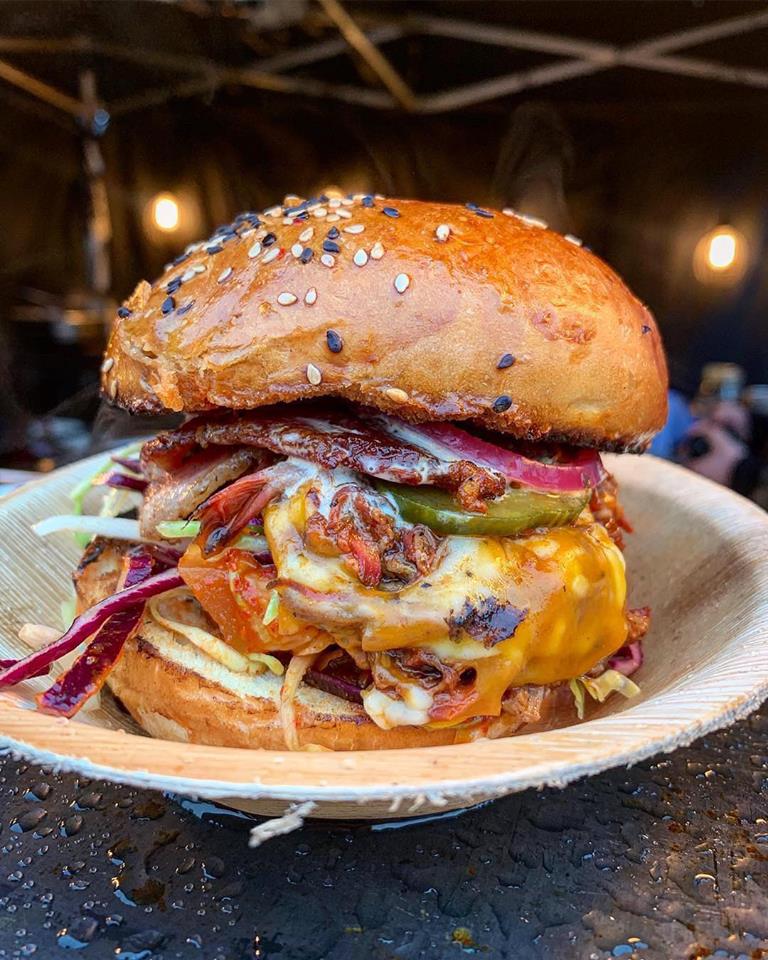 Foodies, listen up! Need more Low 'N' Slow in your life? Well you've got it. The legends over at Digbeth Dining Club have sorted it so that you can get your Low 'N' Slow fix every Thursday – Sunday, from 2 May until 2 June. That's right folks – EVERY THURSDAY TO SUNDAY! We just shed a tear of joy. Expect expertly cooked meats over open flame, ethically and sustainably sourced, with glorious British produce to support the main feature. Even better, those of you with an IBcard can enjoy 50p off each dish from all traders at DDC. Tell your friends, then go feast. We'll meet you there.
Conjurer's Kitchen Presents: Monty Python's Life Of Brian At The Electric – 10 May
He's not the messiah, he's a very naughty boy and he's celebrating his 40th birthday. When he is born on the first Christmas in the stable next door to Jesus, Brian of Nazareth spends his life being mistaken for a messiah. In honour of 40 years since Monty Python's hilarious comedy was released, join The Electric cinema for a special edition of Conjurer's Kitchen where you can experience the legendary movie with your eyes, ears and taste buds. Head to The Electric for a theatrical, interactive movie experience and make sure you always look on the bright side of life. One not to be missed, grab tickets here.
This event is part of the A Matter of Life and Death Festival (see more below).
Wallace & Gromit's Musical Marvels At Symphony Hall – 29 May
Aardman's beloved duo Wallace and Gromit have had plenty of on-screen adventures and now they are taking to the stage. Join the dynamic duo as Wallace prepares to perform his musical masterpiece My Concerto in Eee Lad with help from his faithful canine companion, Gromit – what could possibly go wrong? Specially created animations and a live orchestral accompaniment combine to create an interactive and thoroughly entertaining experience. Followed by a screening of the Academy Award-winning Wallace & Gromit: The Wrong Trousers complete with live orchestral soundtrack, this is a cracking event. Plus, you can book a model making workshop as an extra and learn how to sculpt your very own Gromit to take home with you. Truly a grand day out. Find out more, and grab your tickets, here.
Rotterdam At Birmingham Repertory Theatre – 20 – 22 May
'No, Alice, I don't want to become a man, I just want to stop trying to be a woman'. New Year in Rotterdam and Alice has finally plucked up the courage to email her parents and tell them she's gay. But before she can hit send, her girlfriend Fiona reveals that he has always identified as a man and now wants to start living as one named Adrian. As Adrian begins his transition, Alice must face a question she never thought she'd ask… does this mean she's straight? Rotterdam comes to The REP following a critically-acclaimed West End run. This touching, witty, insightful comedy tackles complex topics of gender, sexuality and being a long way from home in a beautiful and funny way. A must-see. Grab your tickets here.
Wild Combinations At Hare And Hounds – 11 May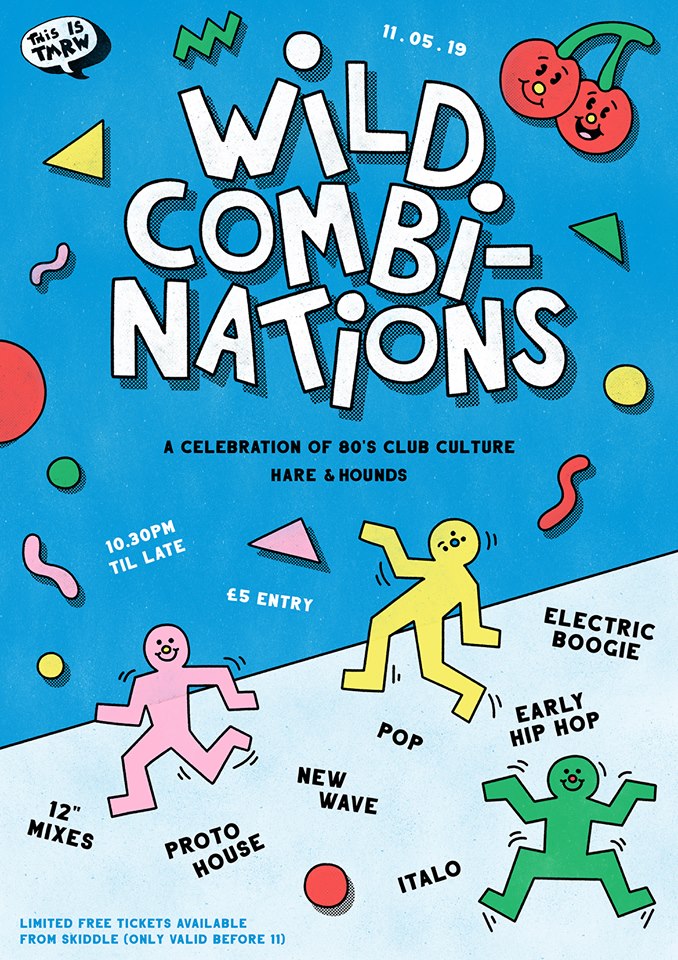 What could be better than an 80s club night, dancing to all your favourite club classics from this vintage decade? A FREE 80s club night! Grab your tickets (for free, before 11pm) and head to pride of Kings Heath, Hare & Hounds, for a night of all your favourite tunes from arguably one of the greatest musical decades, the 80s, and bop along to your faves, with your mates, into the night. Head to Hare and Hounds for this celebration of the 80s and go get your groove on!
And if this doesn't take your fancy, they have tonnes of other gigs, club nights and more – all of which you can browse on their website.
Flower Social At Loki Wine – 25 May
The brilliant Blossom By Kayleigh is hosting a flower workshop at Loki Wine, Edgbaston, on Saturday 25 May. The workshop costs £45 per person and includes all of the materials for you to make your very own beautiful, hand-tied bouquet, a glass of Prosecco, and some tasty breads and cheeses to nibble on. We think this sounds like a whole lot of fun. Get your craft on, make something beautiful, meet new people, and enjoy some cheese and wine. What more could you want? Contact Kayleigh on Facebook or Instagram to book a place: @blossombykayleigh (FB)
Brum YODO: A Matter of Life and Death Festival – 10 – 18 May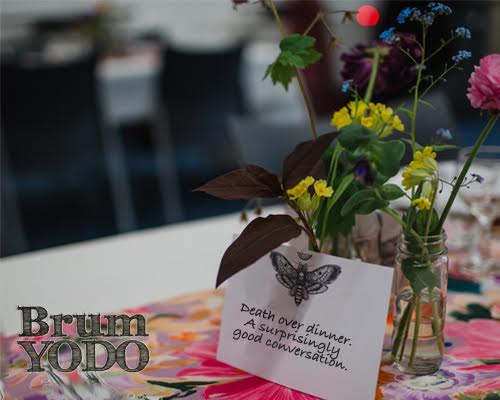 The BrumYODO collective is a growing group of individuals from different walks of life, who all bonded over the belief in such a thing as a 'good death' and the importance of having open and honest conversations about dying and death. From this group came A Matter of Life and Death Festival (which began in 2017), encouraging the people of Birmingham to join the conversation. The Festival kicks off with the Life of Brian screening at The Electric (see above) and takes place between 10 – 18 May. Take part in events, discussions and exhibitions all themed around death and dying and join the conversation. After all, You Only Die Once. Click here for more.
Birmingham Pride – 25 – 26 May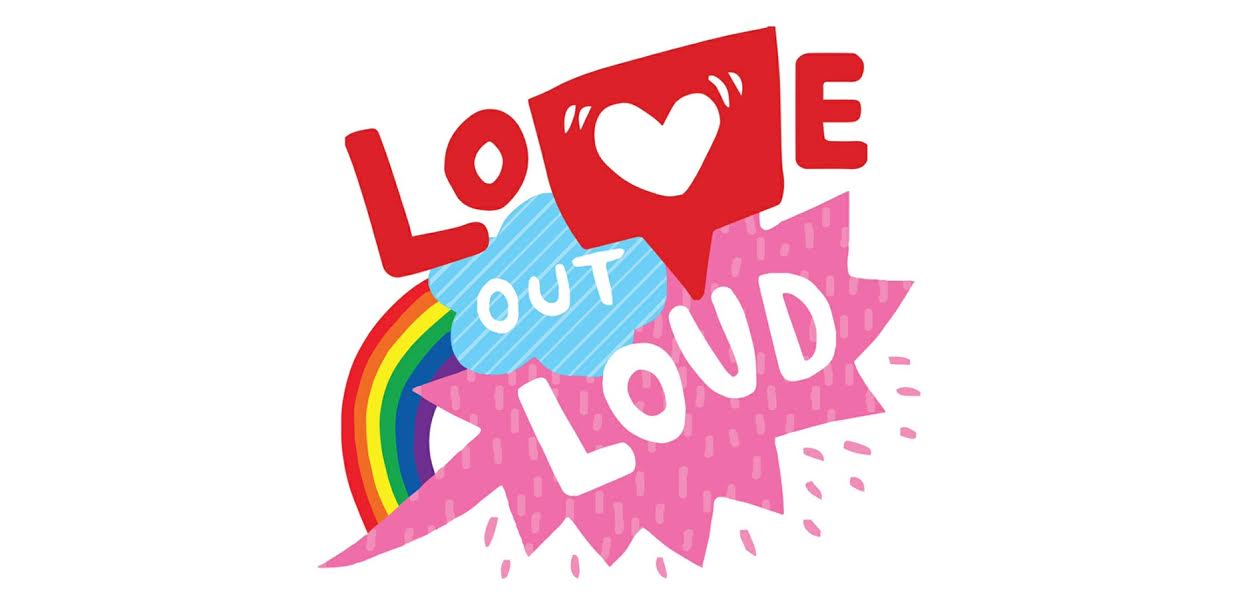 Birmingham Pride really needs no introduction at all. As one of the largest two-day gay pride festivals in the UK, Birmingham's Gay Village plays host to incredible musicians, bands and acts over a weekend-long celebration. This year's theme is 'Love Out Loud' and as well as a number of stages, showcasing some big names (including Main Stage headliners, Years and Years), there will also be fairground rides, a food court, beer garden and plenty more. Following the opening ceremony, there will be the traditional parade through the streets of Birmingham. To enjoy all the festival site has to offer, grab your tickets in advance and party in style. Find out more, and grab your tickets, here.
Drink Pride-Inspired Rainbow Cocktails at 18/81 – Throughout May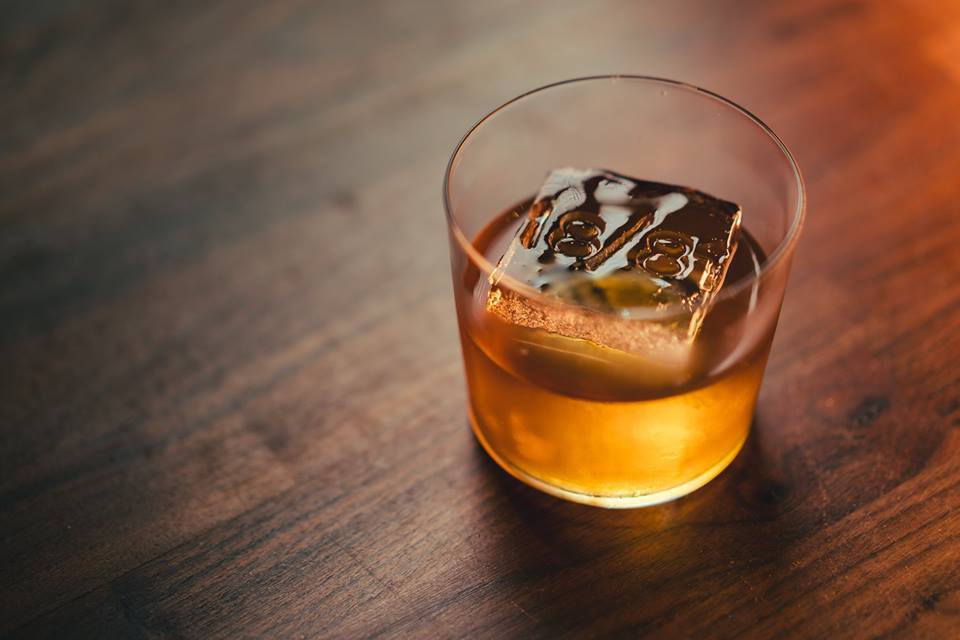 In honour of Birmingham Pride weekend, cult cocktail bar 18/81 (located just around the corner from the Pride Festival site) have designed a special cocktail called Rainbow Road. Available exclusively to IBcard holders for just £7.50, this cocktail is inspired by the Pride flag and is a stunning combination of blueberry vodka, green apple liqueur, yuzu juice, mango sherbert, and watermelon (complete with edible Pride flag). Your next move: grab your IBcard, find them on Thorp Street, and go enjoy this tasty number.
Note: 18/81's current cocktail menu ends on 1 June. This means you only have 4 weeks to go and enjoy all of your current favourites, before they're gone for good. Go and wish them a fond farewell. Quickly, to 18/81!
A Midsummer Night's Dream At The Old REP – 15 – 18 May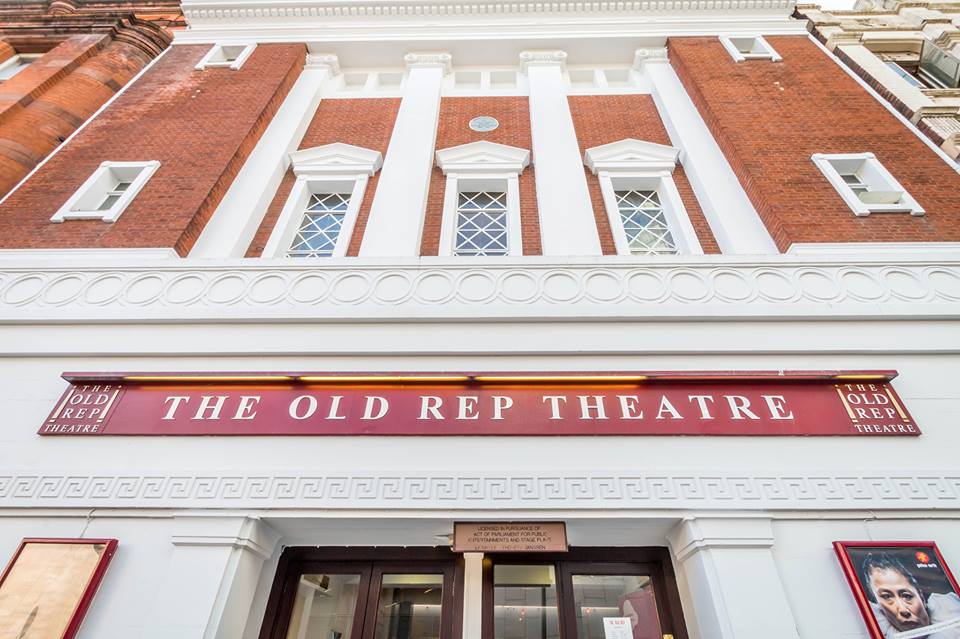 One of Shakespeare's best loved comedies, this classic tale of love and fantasy is a brilliantly funny play to go and see. In this production, set against a medieval backdrop, follow four lovers and a bumbling group of amateur actors as they descend into an enchanted forest on a Midsummer's Night. Here sprites lurk and fairies rule and our lovers' lives are about to be turned upside down. National Production Company are bringing Shakespeare's classic comedy to life on stage. Grab your tickets here.